If your destination wedding will be held anywhere near a swimming pool or ocean, you MUST get your squad matching swimsuits. You'll look fabulous strolling the beach together, and the photos will be legendary. Starting at under $20, these suits are so worth it!
If your dazzling engagement ring isn't enough, this bride swimsuit will show everyone your new status!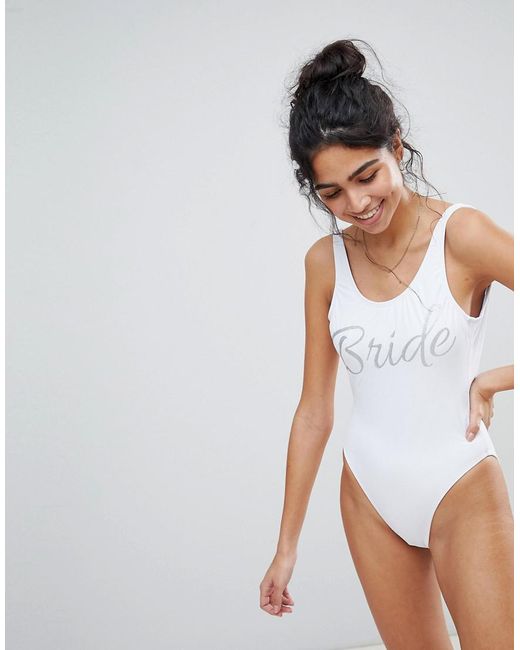 Your bridesmaids will love wearing these blush swimsuits, and you'll love that they're only $25 each!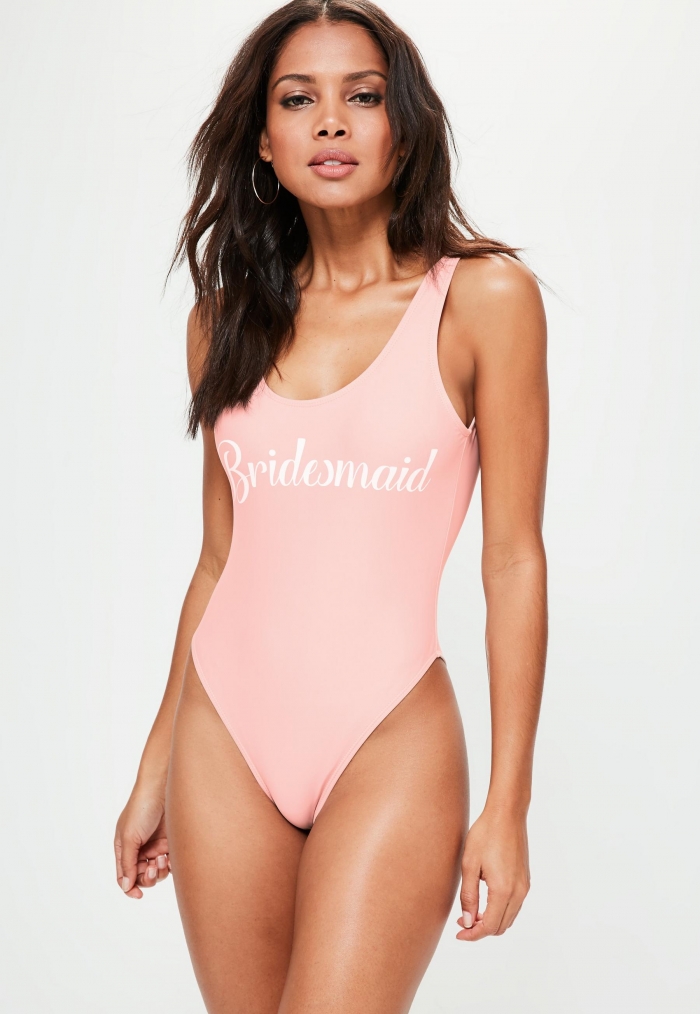 Go retro with these fabulous suits featuring bold stripes, sweet bows and and a cute slogan.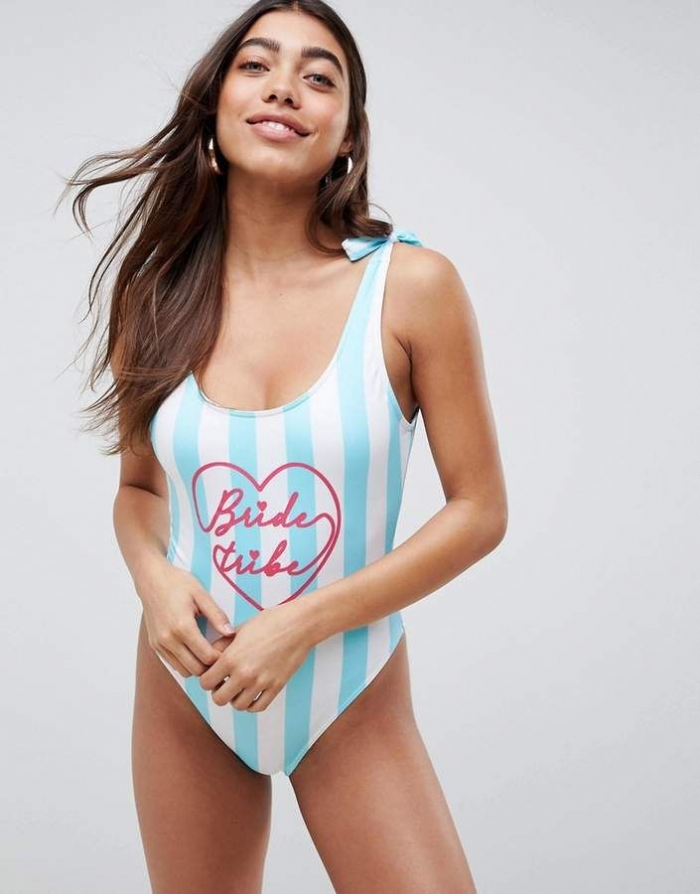 Okay, so this personalized swimsuit from Selfbranded may be a bit of a splurge, but it's worth it! It's made in Europe, and your bridesmaids can actually wear it after the wedding.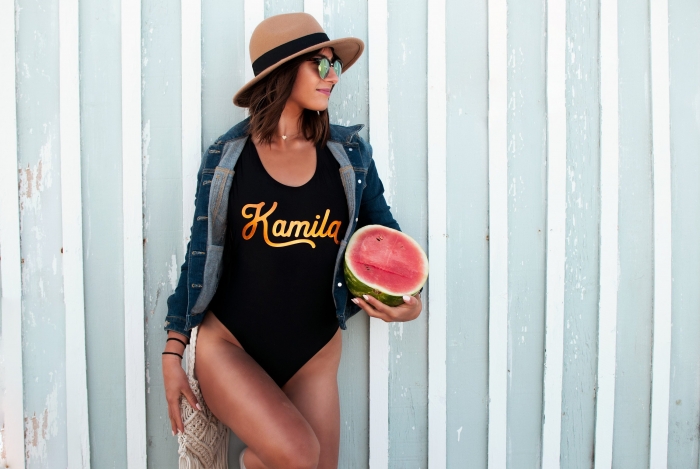 You'll turn heads this lovely swimsuit on your honeymoon.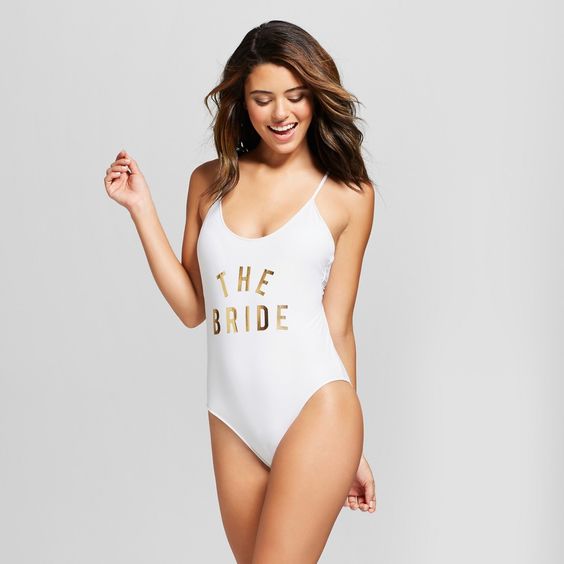 Embrace the 90s vibes with these cute and flirty suits (only $19 each!),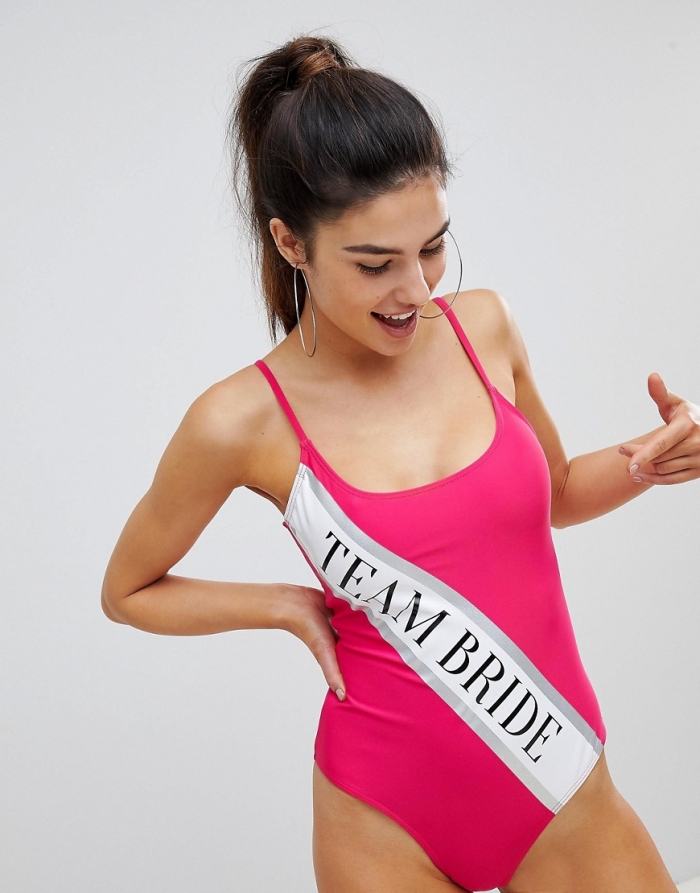 Your suits can be worn to a casual breakfast or lunch at the resort with these elegant cover ups from ChromaColada,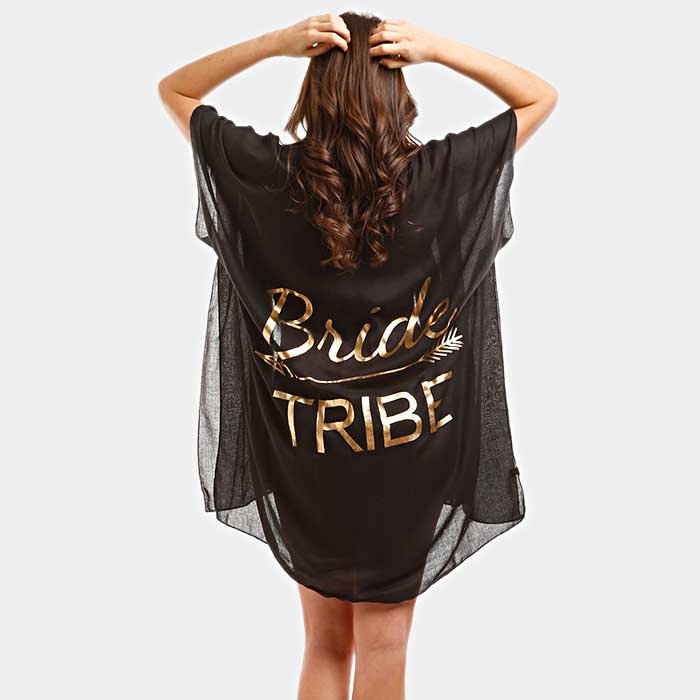 *This post contains affiliate links.