From early on in their wedding planning, Angelena and Matt were not only budget conscious, but also guest conscious; the idea of sharing their wedding day with only their closest family and friends was incredibly important to them.
The couple quickly discovered that most wedding venues cater to large guest lists, so finding a venue that suited their intimate wedding was a challenge. Thankfully, they discovered Melrose Knitting Mill, the perfect venue for their small guest list. The couple settled on a garden ceremony in a walled courtyard, followed by a lovely indoor reception. Here's what their photographer, A.J. Dunlap Photography, had to say about their special day:
"This was such a darling wedding! The couple got engaged in June and decided to say their vows in August! Somehow, they pulled together this beautiful, intimate celebration in only 7 weeks! The bride actually handmade most of her decor including her bouquet, centerpieces, and cake. The personal touch she gave it made it so much more meaningful. They also made the joint decision not to have a wedding party and to walk each other down the aisle. They kept the focus on the vows they were saying, and every single second was so romantic."
A big thank you to A.J. Dunlap Photography for sharing this beautiful intimate wedding with us.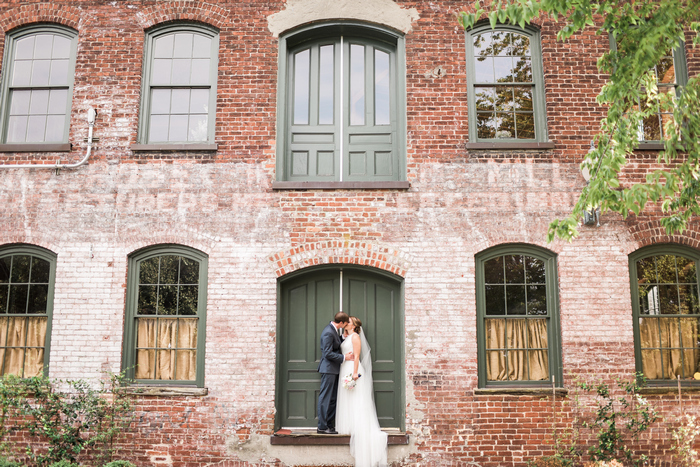 Angelena, 29 & Matthew, 29
Location: Raleigh, NC
Wedding Date: August 22, 2015
Number of Guests: 60
Wedding Cost: $25,000
Wedding Ceremony Location: Melrose Knitting Mill, Garden Terrace, outdoors
Wedding Reception Location: Melrose Knitting Mill, Main Event Space, indoors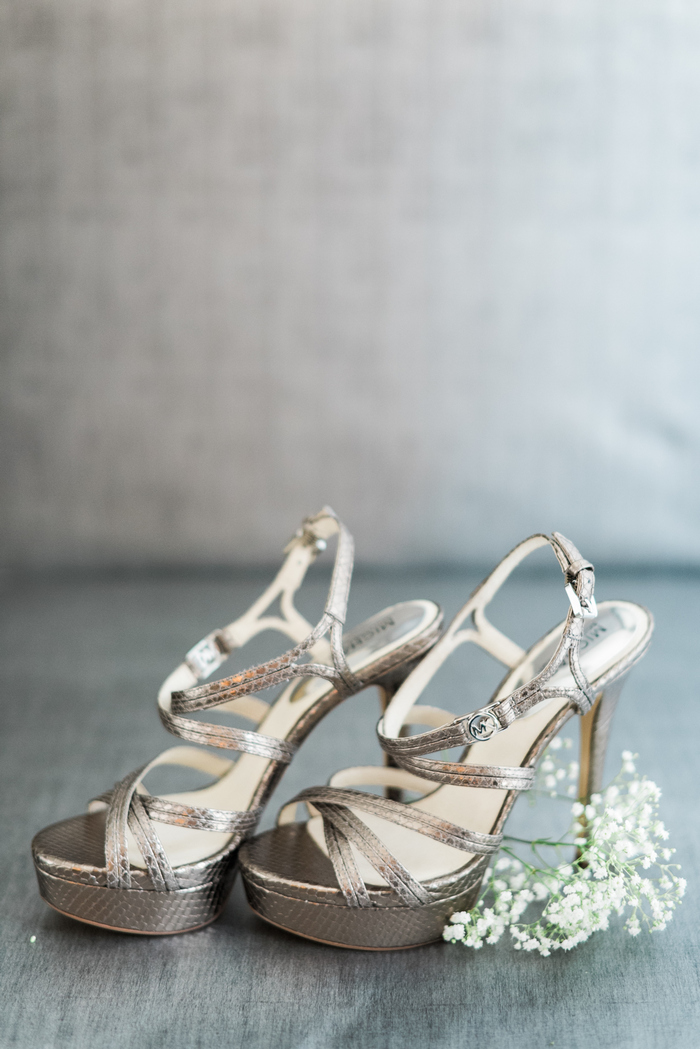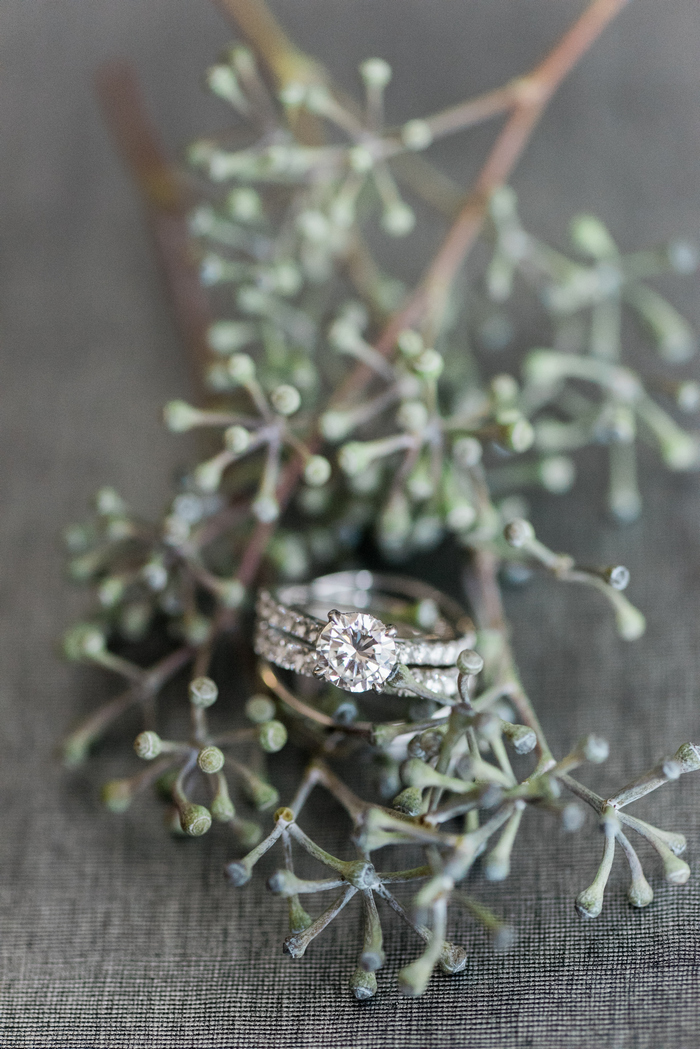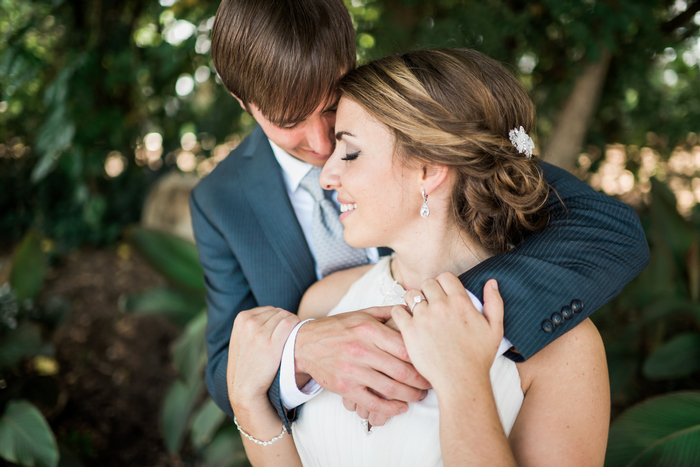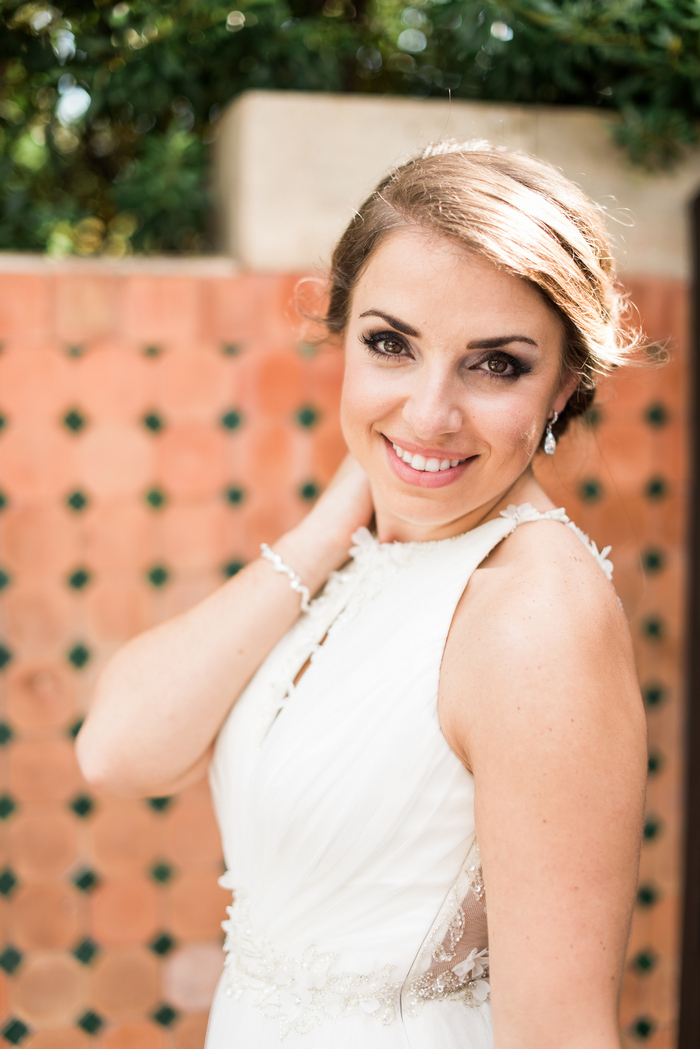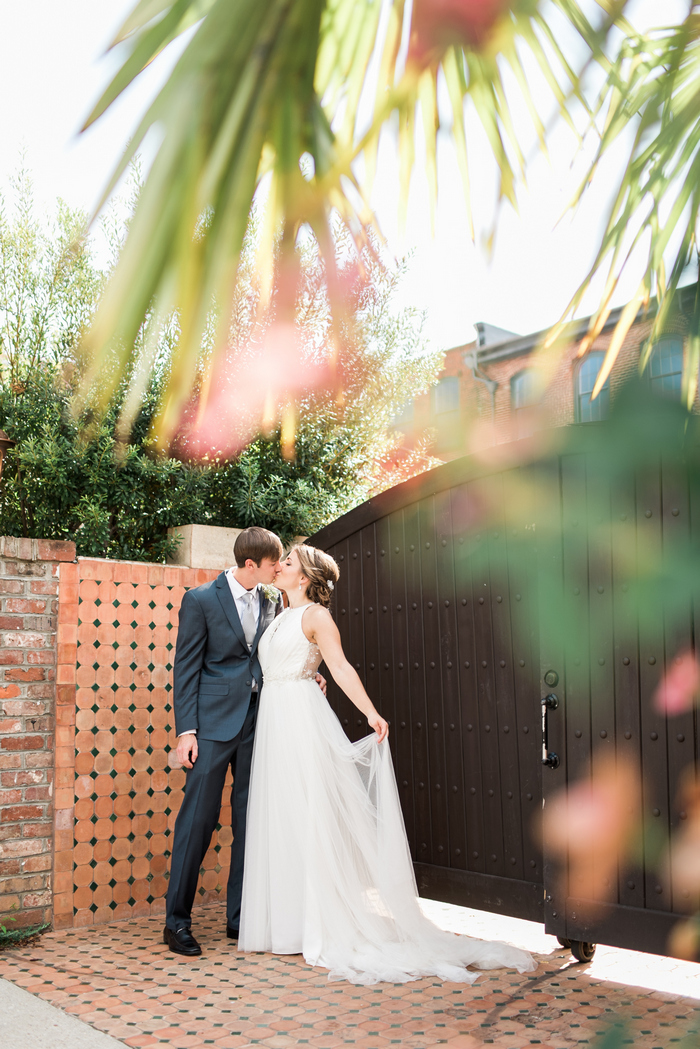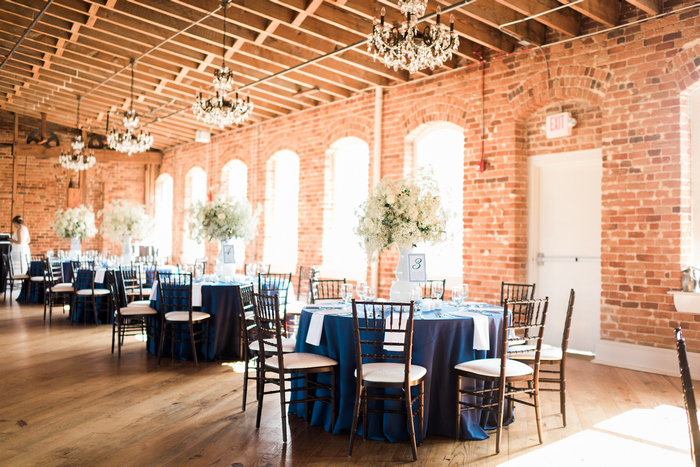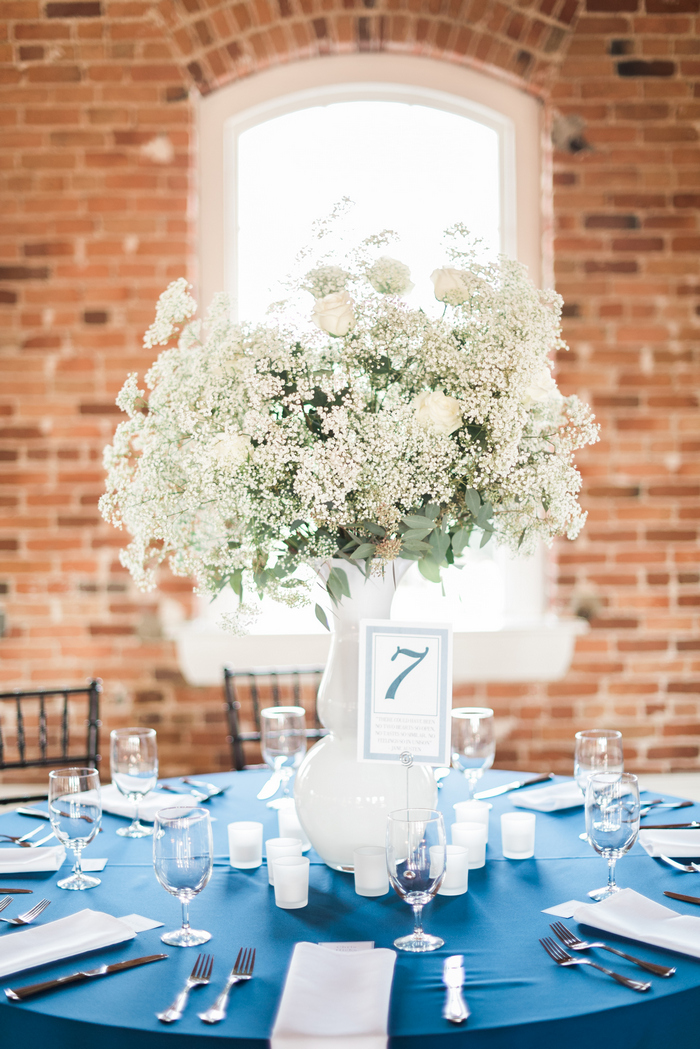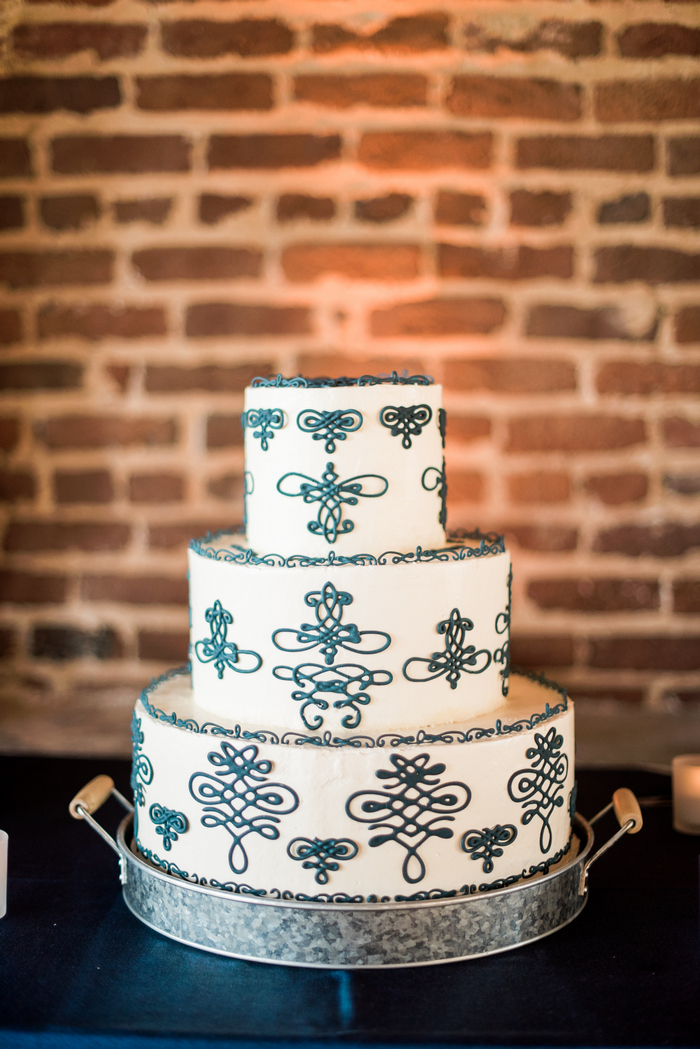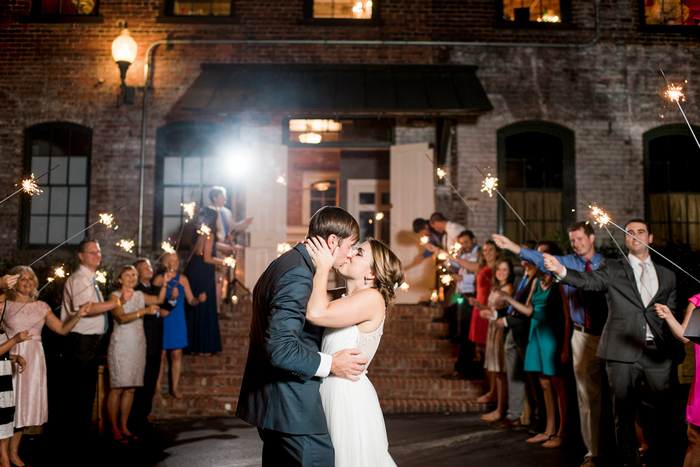 Why did you have an intimate wedding?
We originally were planning on a courthouse wedding ceremony, with a big reception afterwards; however, after reviewing google images of Raleigh Courthouse Weddings, I just could not go through with it. I convinced my groom to go with a small, family-only ceremony followed by a reception (my foot in the door!). Overall we wanted to keep it intimate to our family and close friends, while also keeping the budget under control (as much as possible).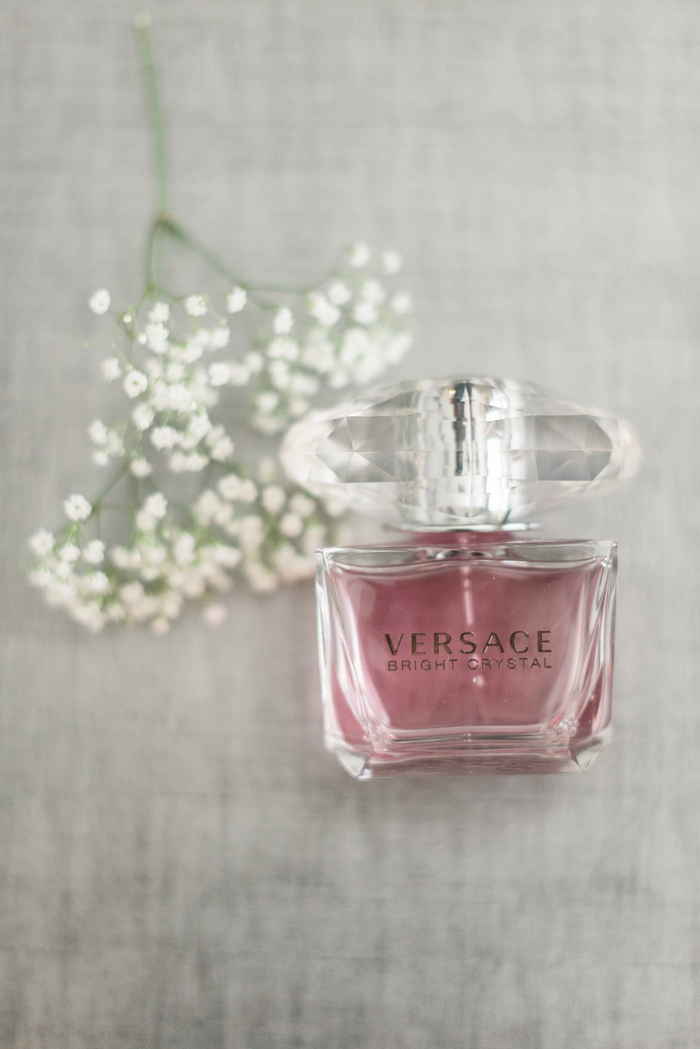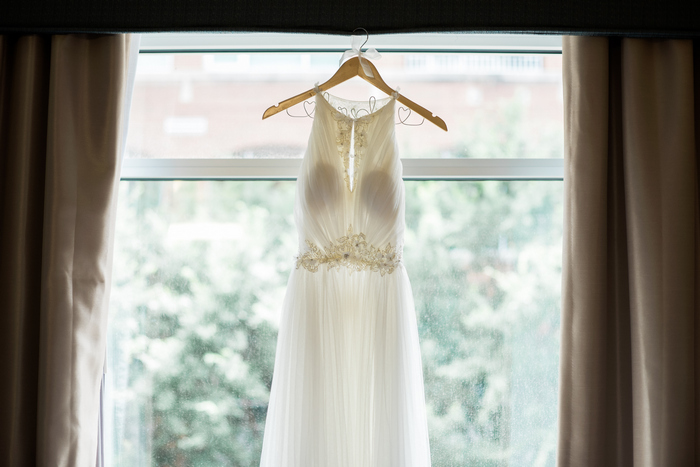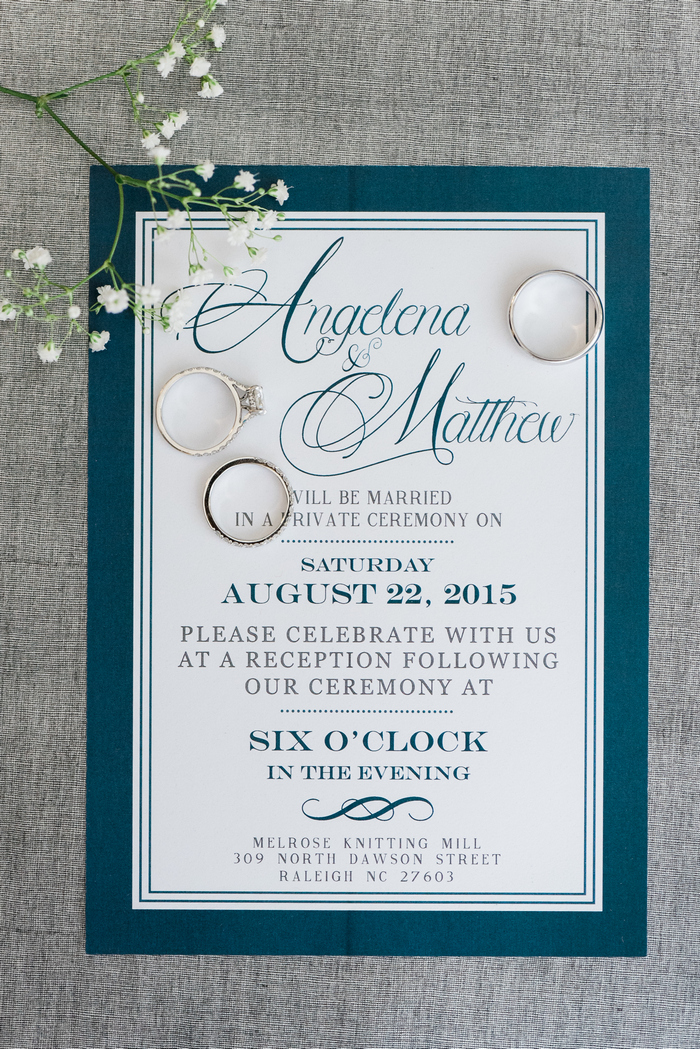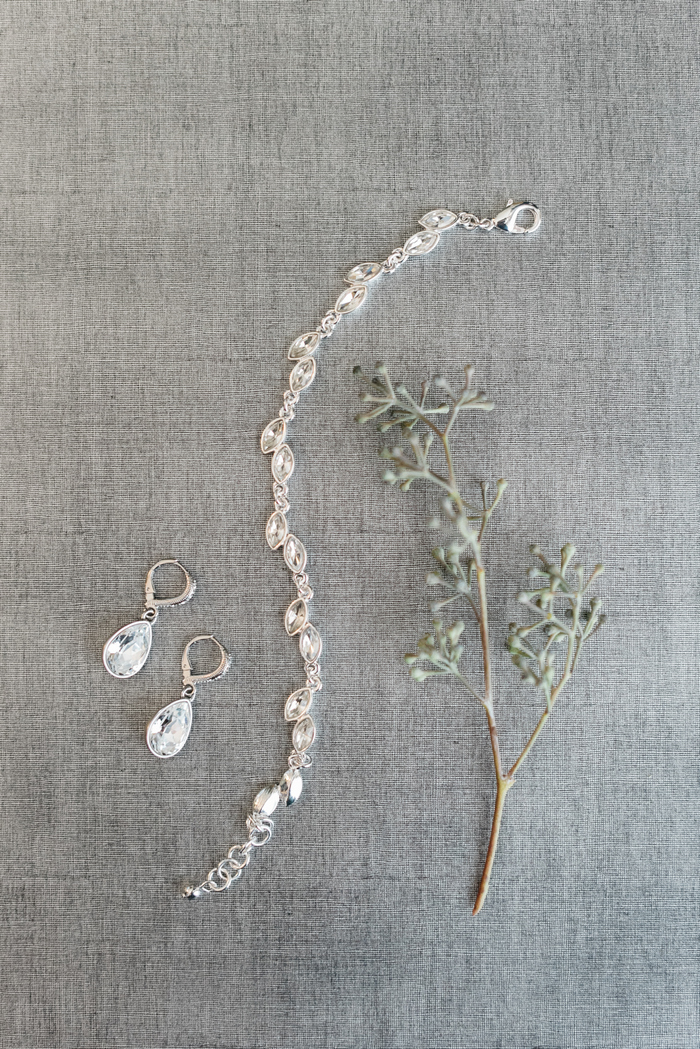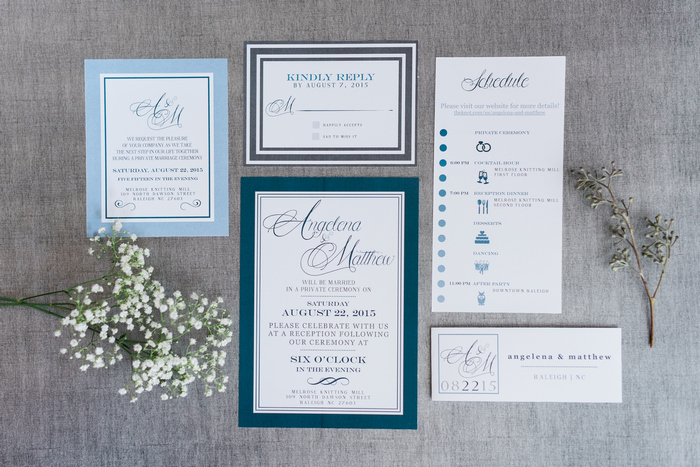 What are some the challenges that you faced planning an intimate wedding?
The most common problem was whittling down our guest list (when you really sit down and start considering everyone and how not to make someone feel excluded, etc.). Another problem we faced was finding a beautiful venue that was not overly large, but also not overly expensive. We found that the majority of vendors' pricing was scaled to larger guest counts; although willing to work with us, you did not get the discount or "economies of scale" that you would with a larger wedding.
Was it difficult to pare down the guest list?
Initially, it quickly grew into a large guest list; but once we sat down with each other and set some guidelines and priority, it was easier to start reducing the number. We focused in on our family members of course and followed this with our very close friends. We also very quickly came to the conclusion that this was not a "bring your brother" or "bring your current fling" kind of wedding.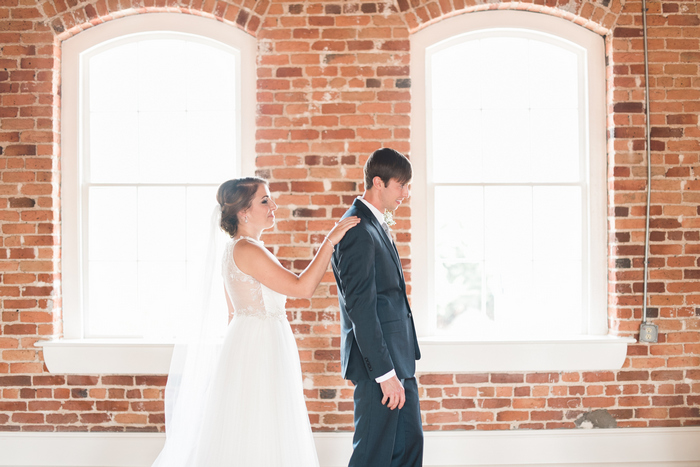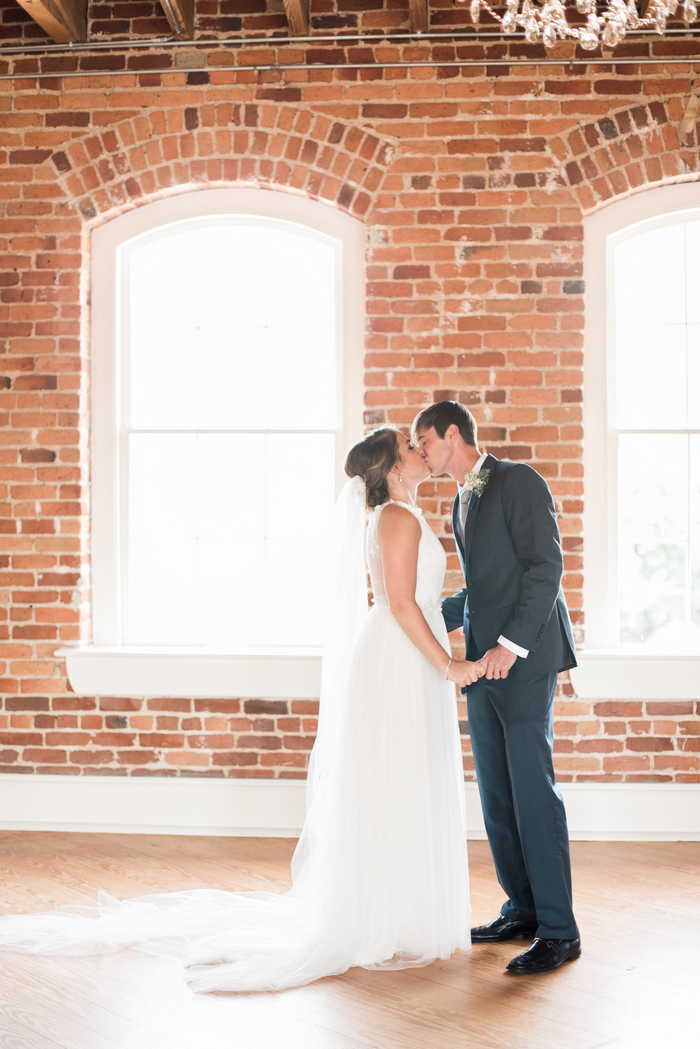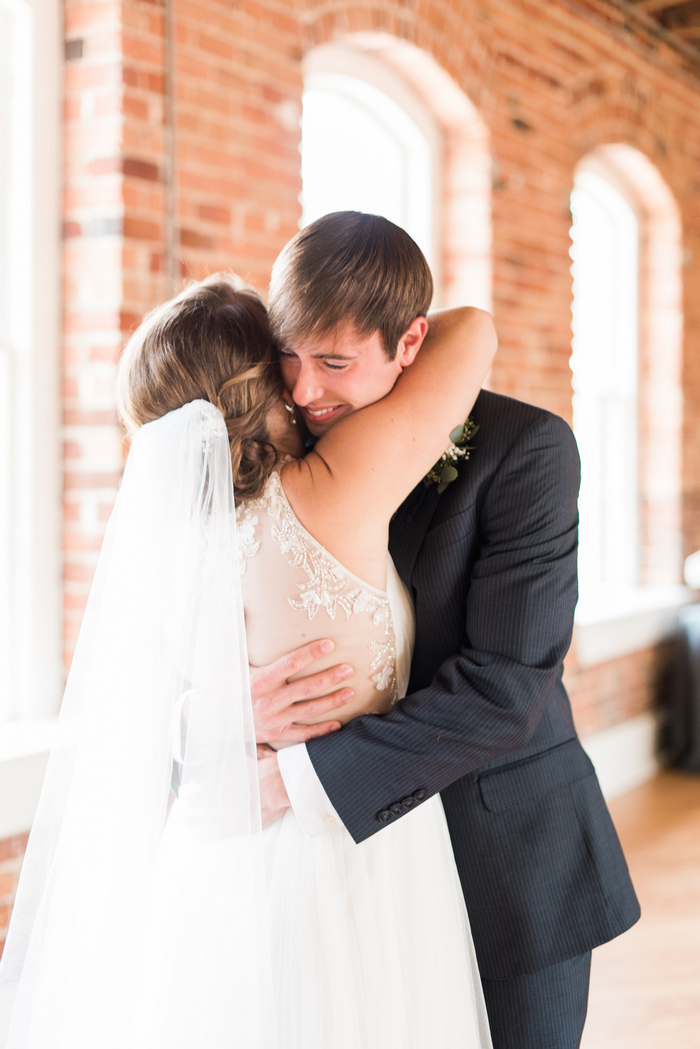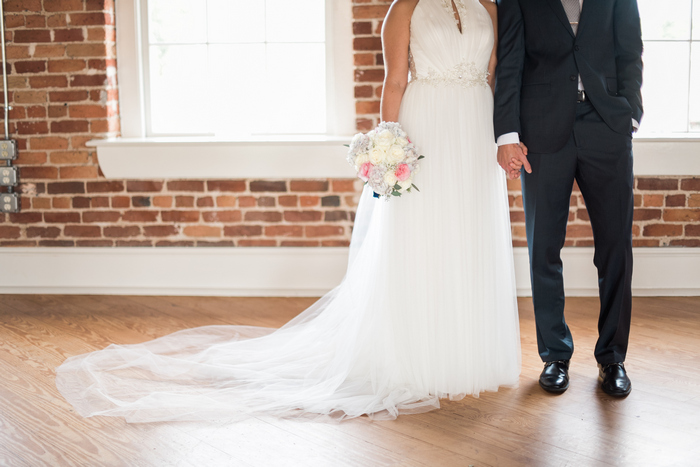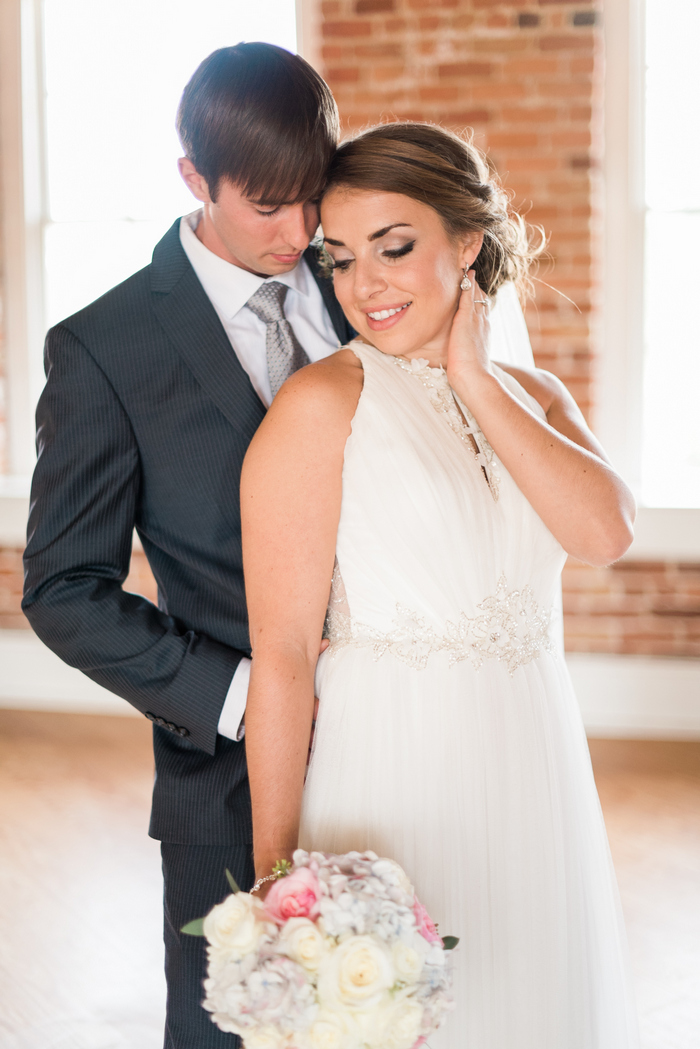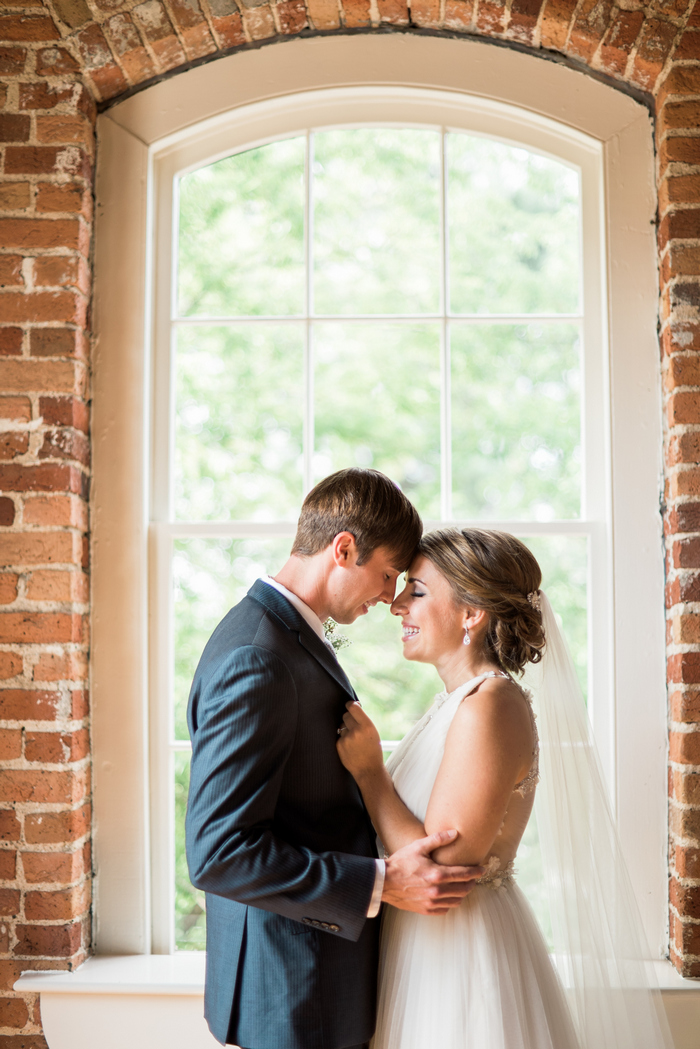 Did you have any 'issues' with the small guest list from friends and family? If so, how did you address them?
" In all honesty, we simply didn't open up the guest list discussion to anyone but the two of us, avoiding the issue altogether. We had decided what type and size of wedding we wanted; therefore, felt that we were the best ones to decide on the guest list.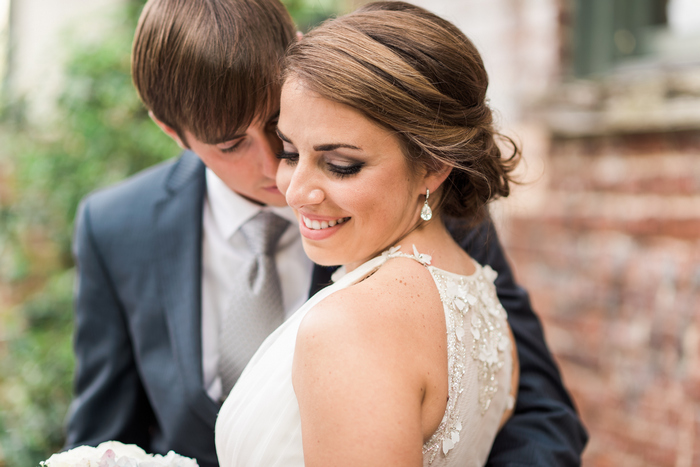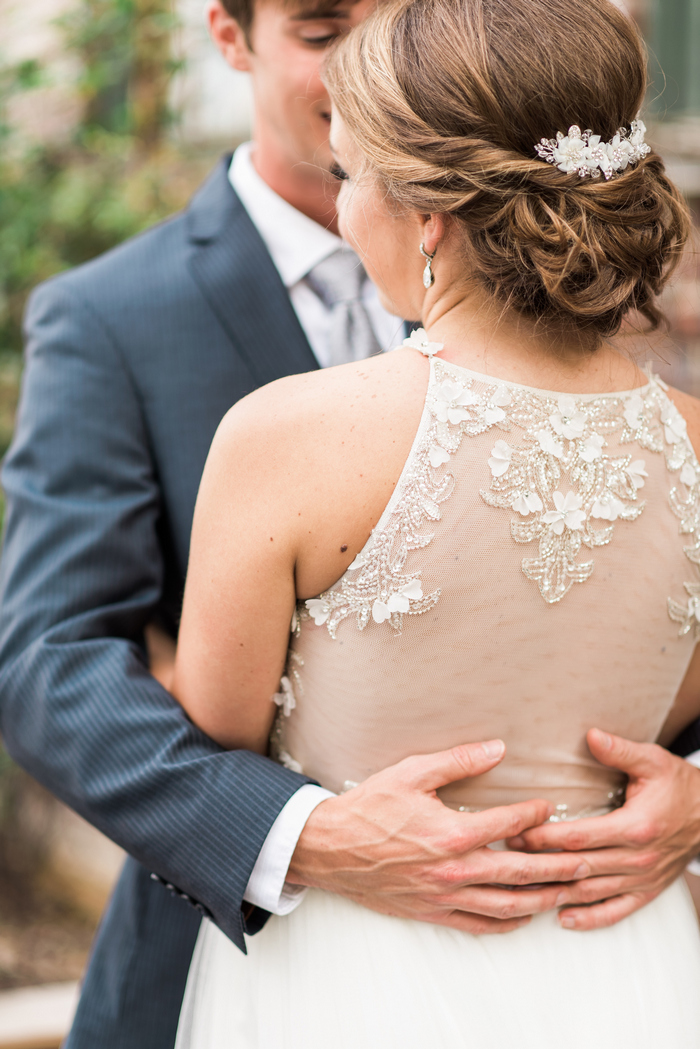 What were the highlights of the ceremony?
Our officiant worked with us to create a very special ceremony; it was based on questionnaires that we each filled out separately, containing questions around how we met, our relationship, and likes / dislikes. Using our answers, they wrote a ceremony script that was incredibly spot-on for our story, incorporating a non-religious view on love and marriage, along with a touch of engineering (the groom) as well as a touch of humor. It made for such an incredibly exceptional ceremony for us and really told our story and what was taking place in that moment to take us into our future.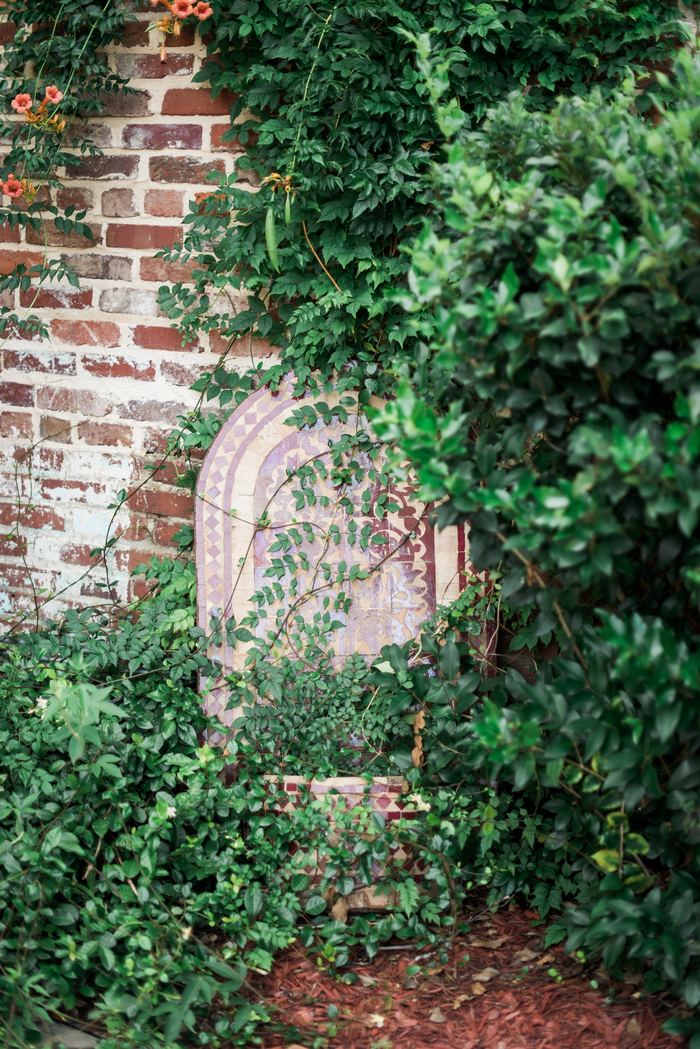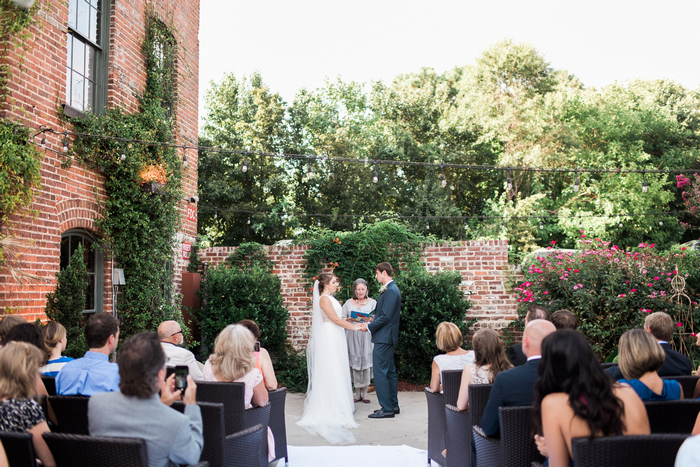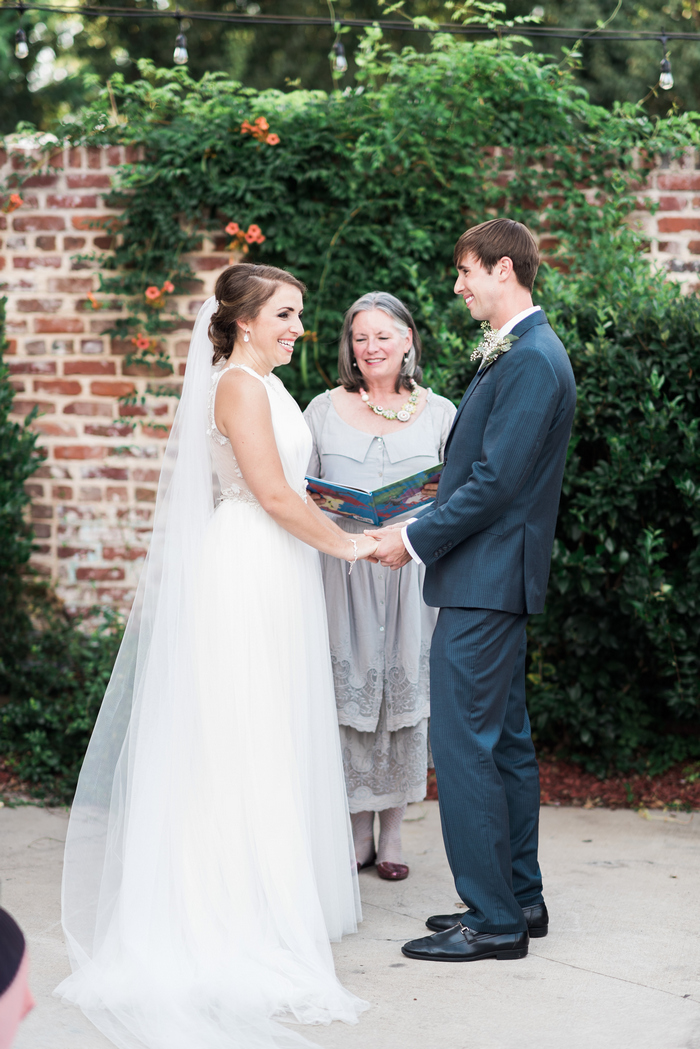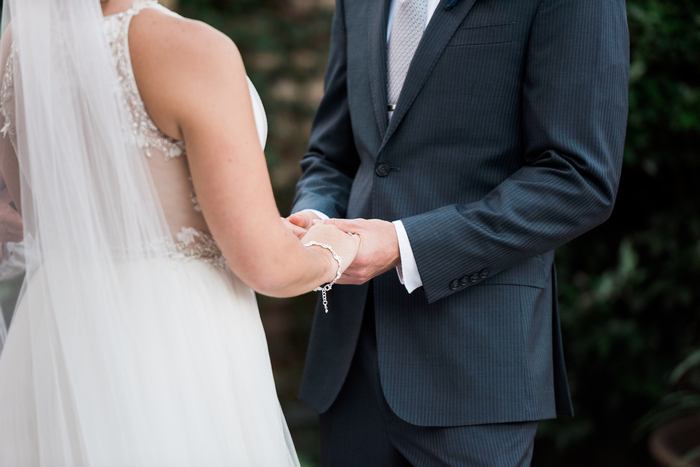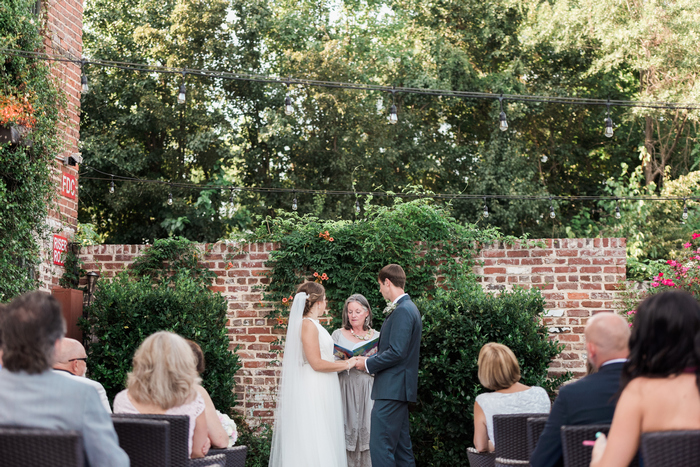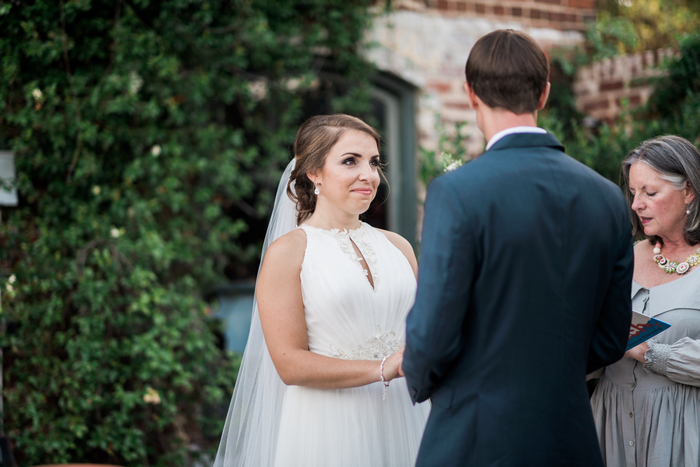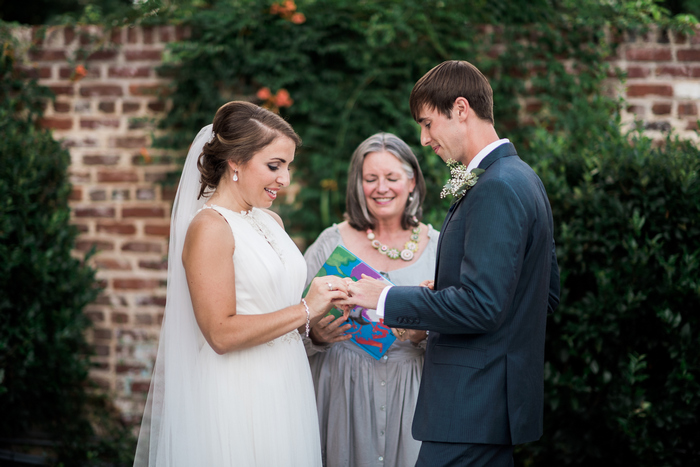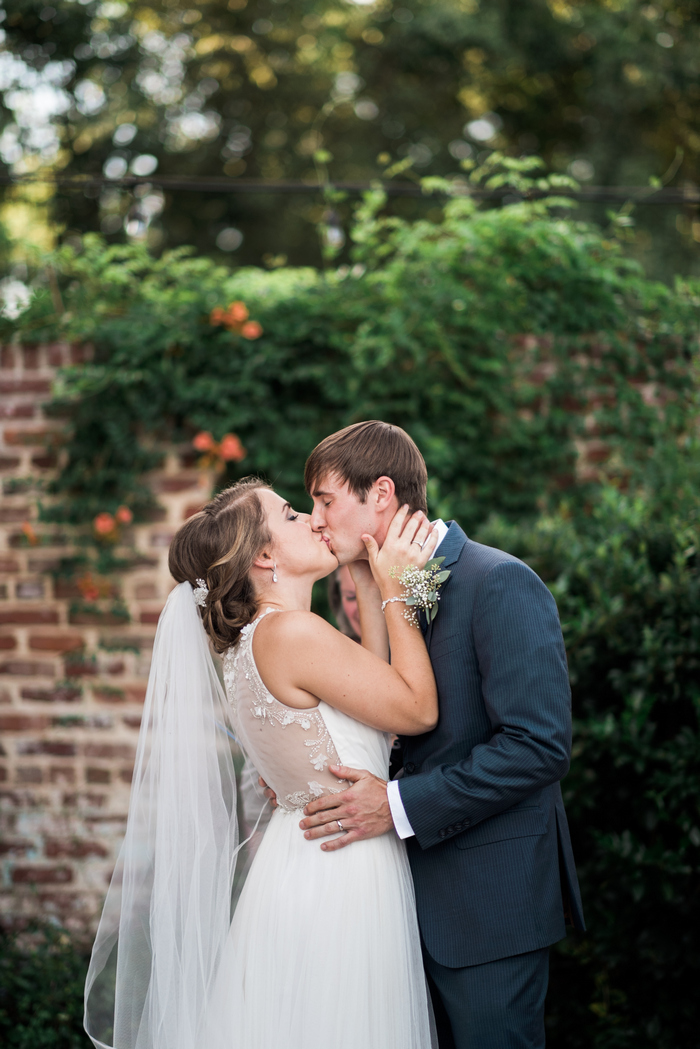 What were the highlights of the reception?
We thoroughly enjoyed the reception; we were not only able to actually sit down and finish our meals but also made it around to all of our guests and were able to spend time with them. We have experienced several weddings as guests, and you almost feel bad for the brides and grooms because they are being hurried around and pushed here and there to make everyone else comfortable and say hello and spend their designated time with each set of guests. We were so happy that an intimate wedding, with a smaller guest list, allowed us to actually experience our own wedding from beginning to end.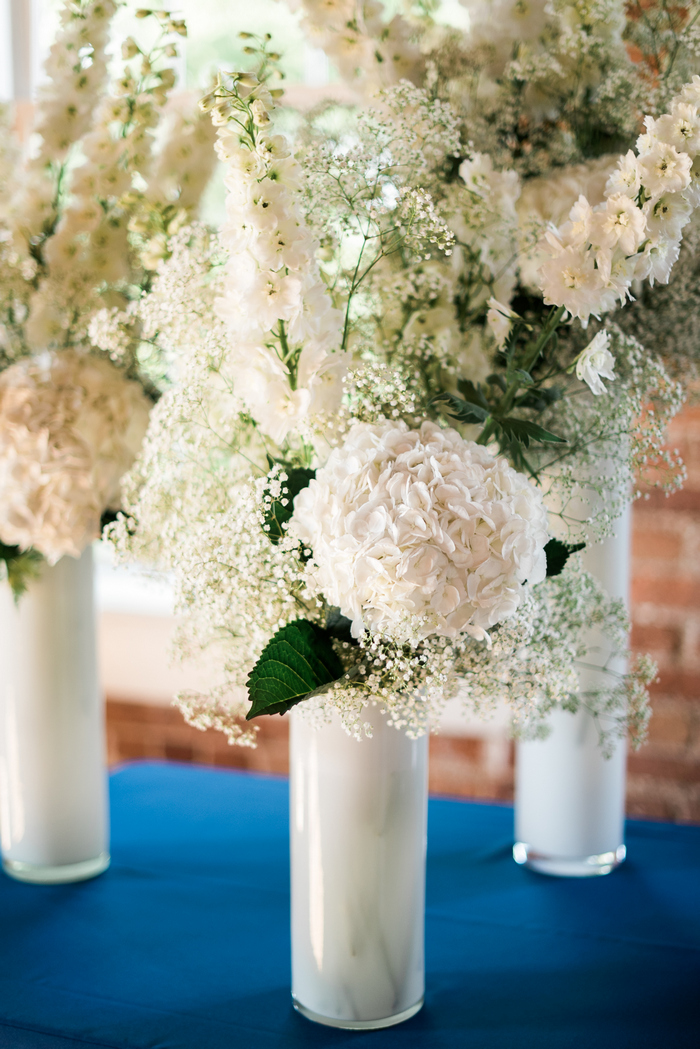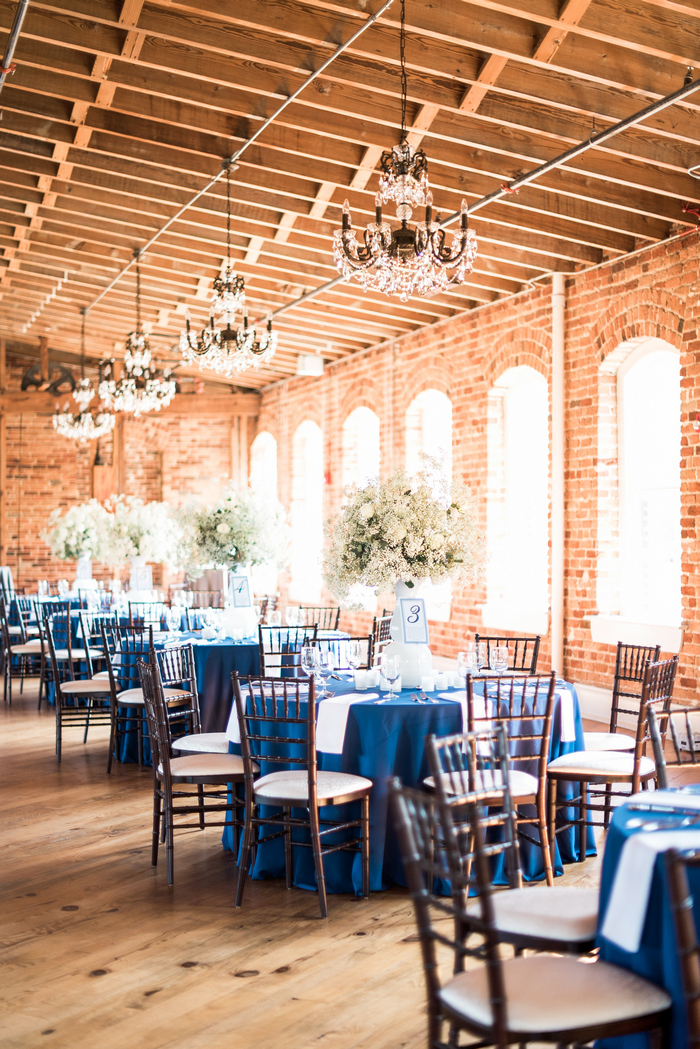 What was the best thing about having an intimate wedding?
Our favorite takeaway from having an intimate wedding was actually being able to enjoy (while still breathing) ourselves throughout the wedding. Since we live in New Jersey with almost all of our close friends and family still living in North Carolina, it was such a delight to be able to not only get married but also spend time with people that we had not seen in months. Our guests were also able to enjoy themselves, eating and drinking to their hearts content (while we were able to maintain a decent budget) while celebrating such a special moment in our lives.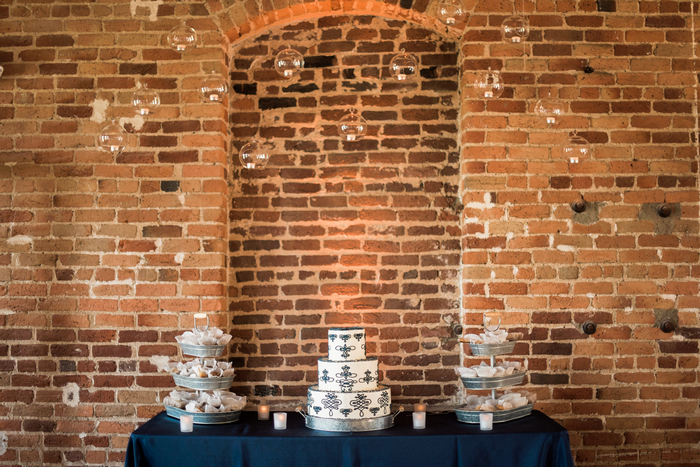 What advice do you have for couples who are considering an intimate wedding?
First and foremost, make sure you have thought through your expectations for a wedding as a couple. An intimate wedding can be really special but it's not the typical wedding that we grow up seeing in movies. We did not mind not having a full-house and it was certainly a different feeling and type of party than larger weddings we had experienced; however, I do feel it's the best choice for changing the pace and really letting the couple and their guests experience this type of celebration.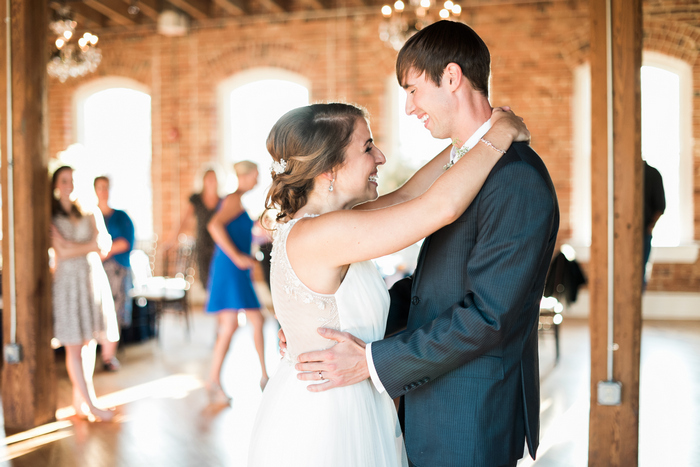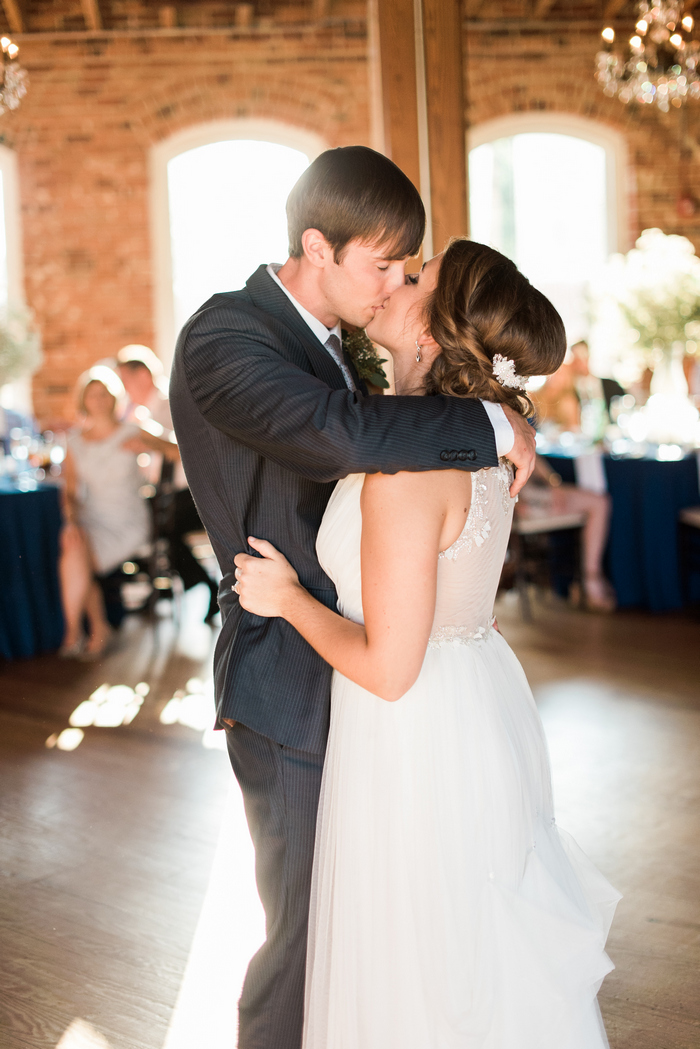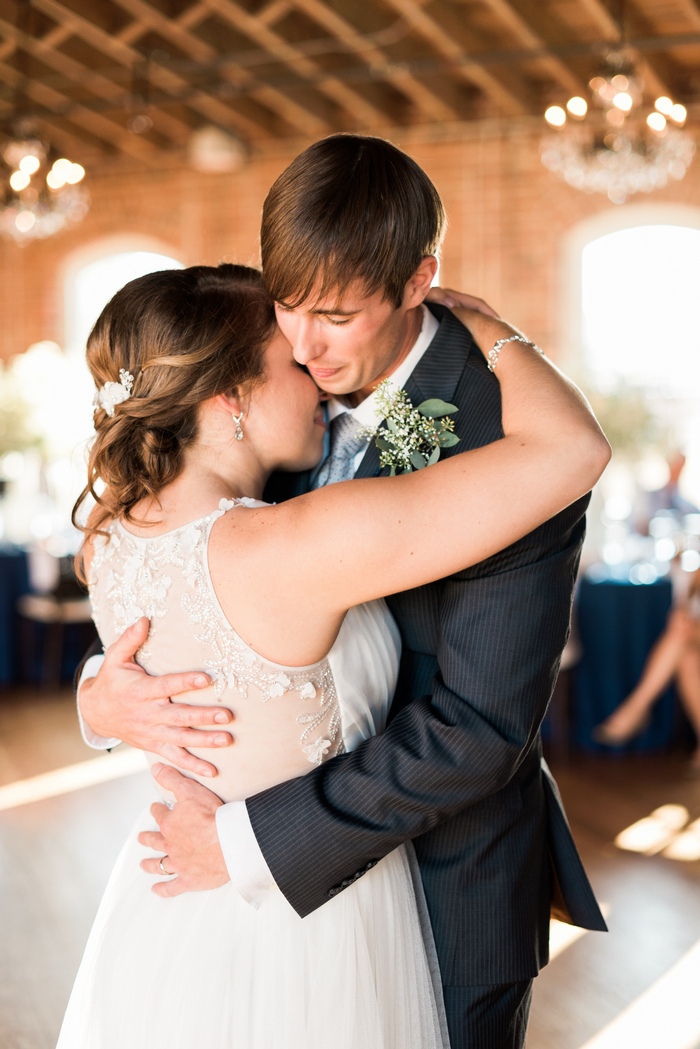 Vendors:
Photographer: A.J. Dunlap Photography
Ceremony & Cocktail Venue: Babylon Garden Terrace
Reception Venue: Melrose Knitting Mill
Coordinator: Chad Biggs Event Planning & Design, Jessica Tilton
Wedding Dress: Pronovias
Hair & Makeup: Elaine Harrison Makeup Artistry
DJ: Making Memories DJ Service
Linens: CE Rentals
Vases: Table of Contents
Invitations: Handmade by the Bride
Cake: Handmade by the Bride
Flowers: Sourced via FiftyFlowers.com; Arranged by the Bride
Bridal Shoes: Michael Kors
Bridal Jewelry: Givenchy