Arina & Daniel, both from the USA, chose a small Greek Island for their intimate wedding.
After a heartfelt ceremony on the secluded island, the couple and their guest spent time enjoying the idyllic setting, then headed back to the mainland for a gorgeous dinner.
"We were able to just relax, have a glass of champagne and enjoy the boat trip to the church and a wonderful seafood dinner on the beach later. No pressure, pure fun," explains Arina.
Kudos to Grace and Blush Photography for capturing this destination wedding so beautifully!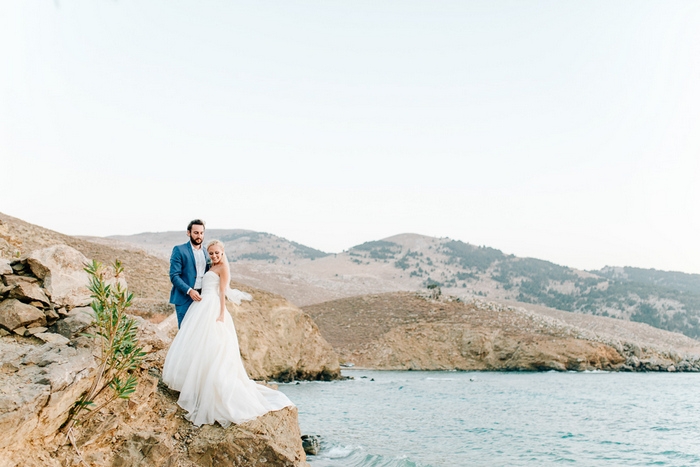 Arina, 27 & Daniel, 30
Location: Symi, Greece
Wedding Date: September 10, 2016
Number of Guests: 70
Wedding Cost: $30,000
Wedding Ceremony Location: Small Greek Orthodox church on the main Symi island, Greece
Wedding Reception Location: Beach Taverna, Symi Island, Greece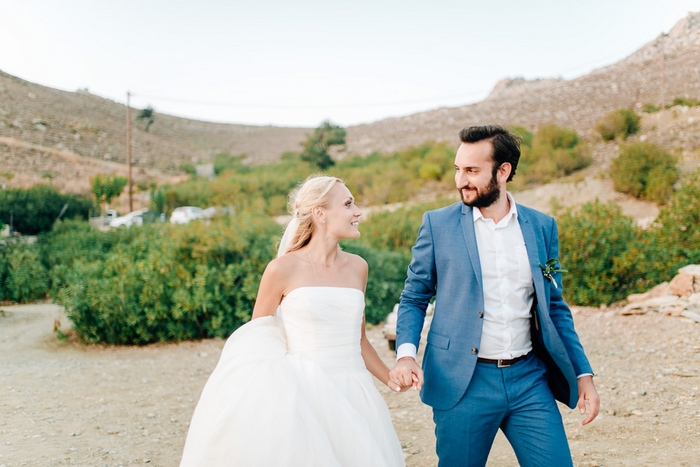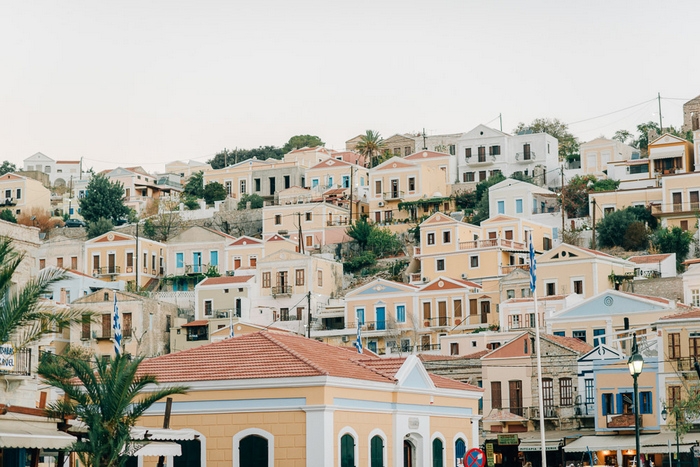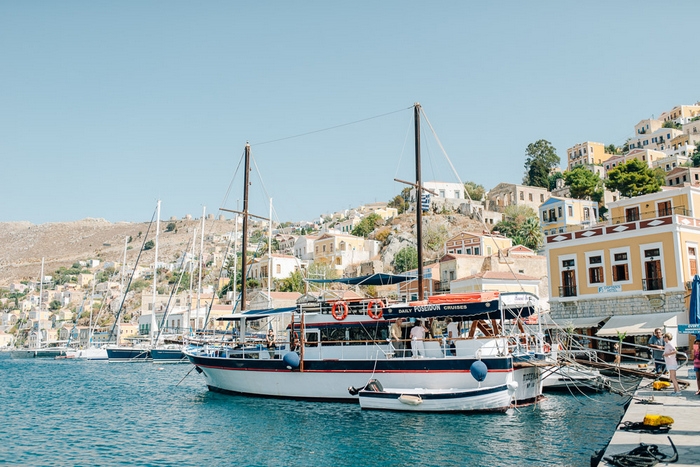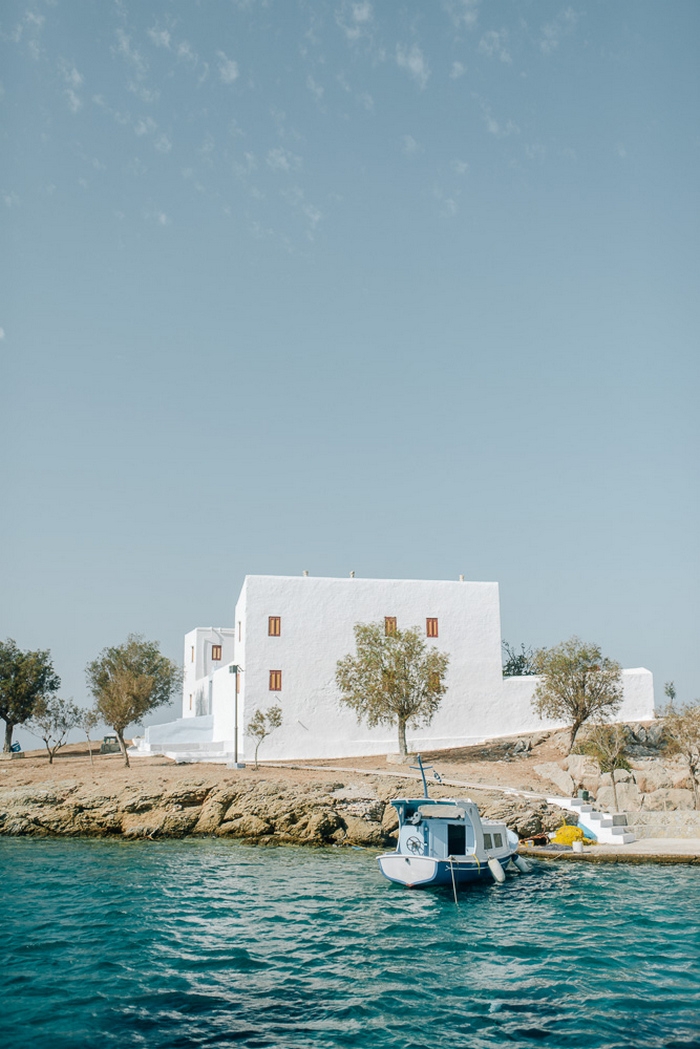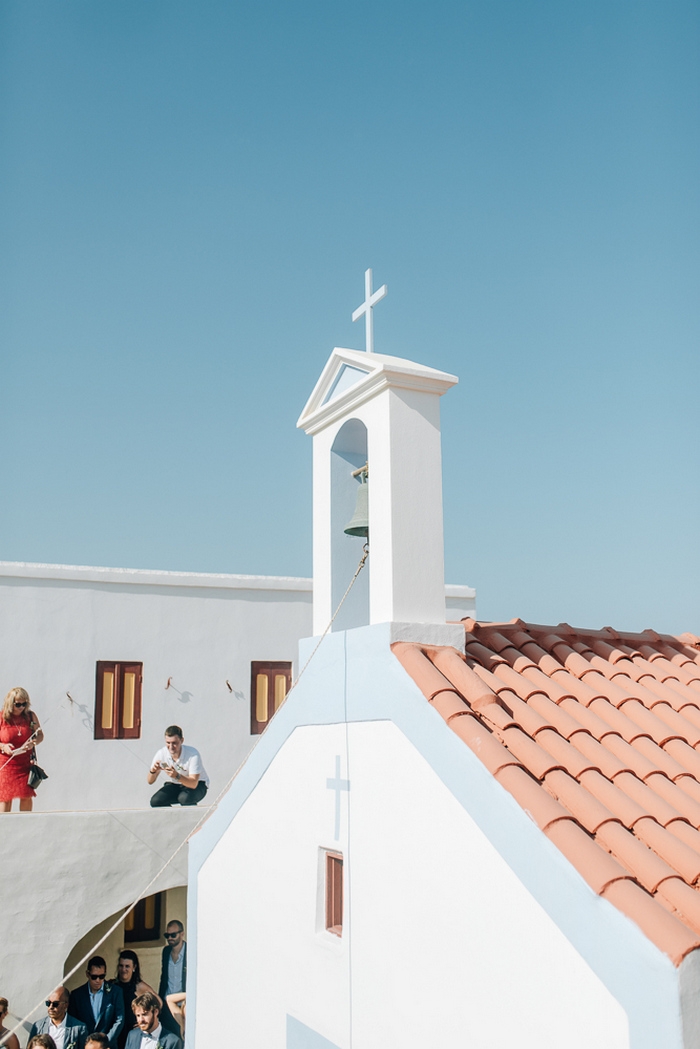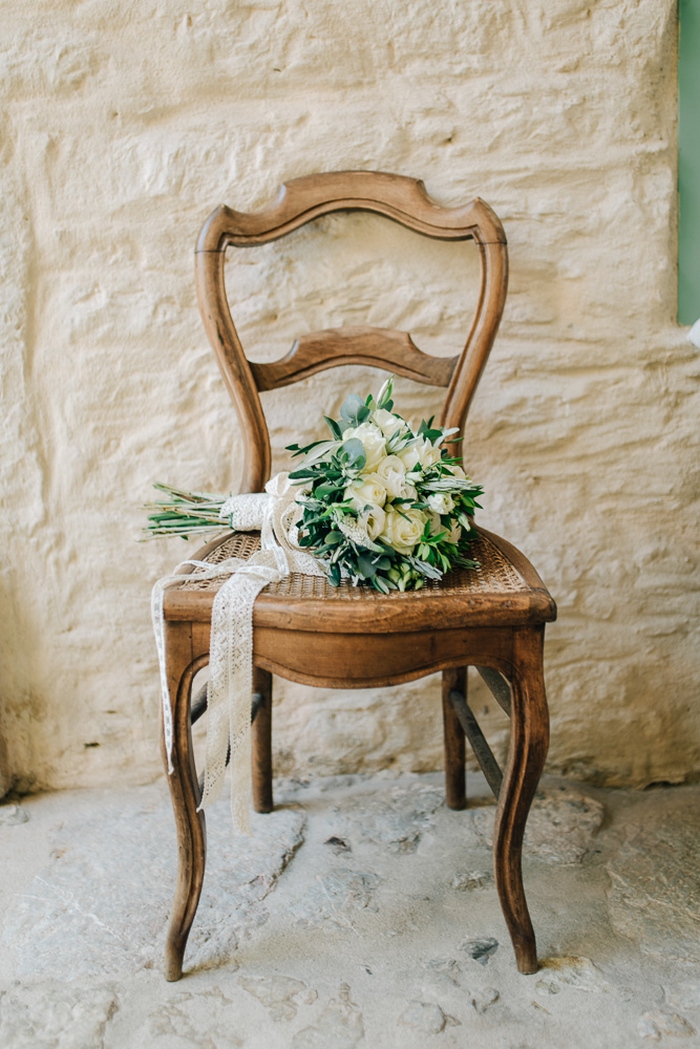 Why did you have an intimate wedding?
We wanted to have a special ceremony and be surrounded by people who we care the most. Also, from a practical standpoint, we were able to include "more" for every guest and manage to stay within the budget. We didn't want to cut corners, and save on the rehearsal dinner, boat trips or wedding menu. We also wanted to spend time with each and every guest and it wouldn't have been possible with a large number of people.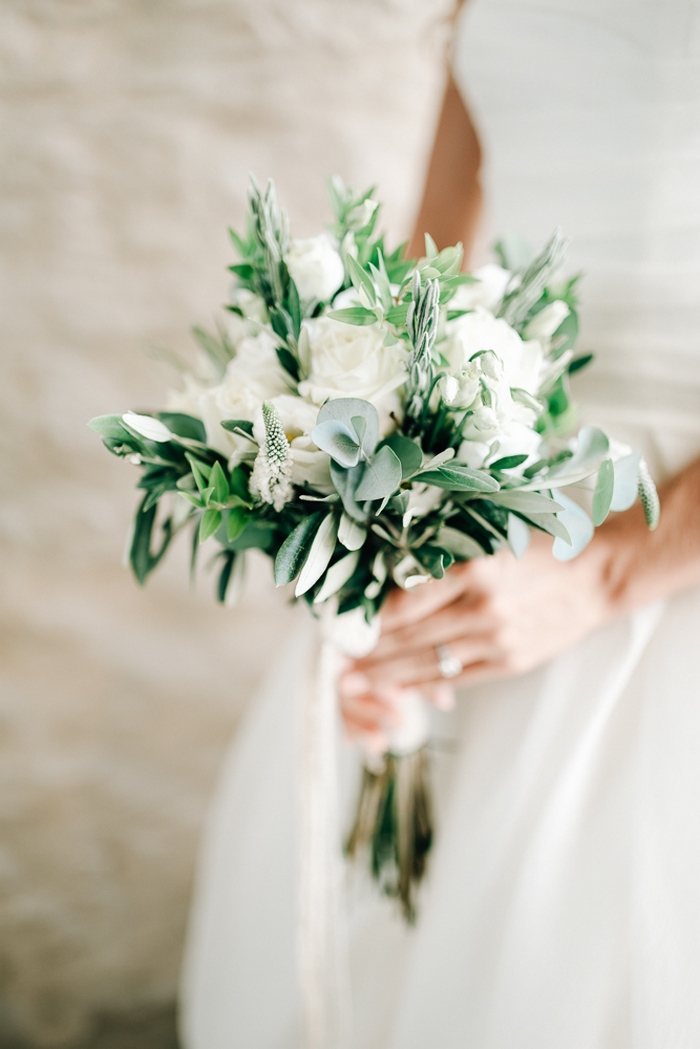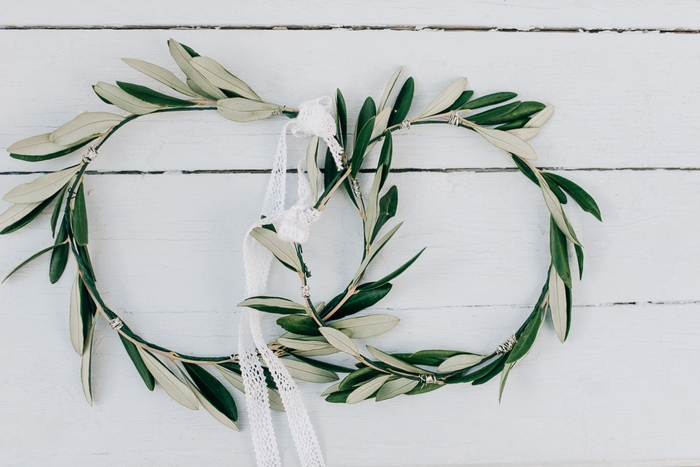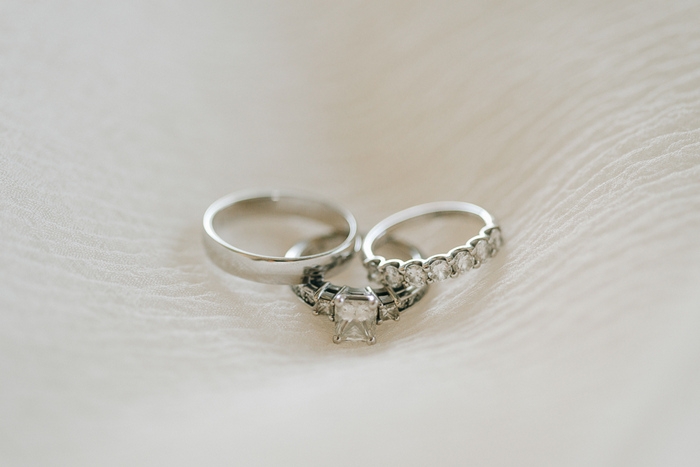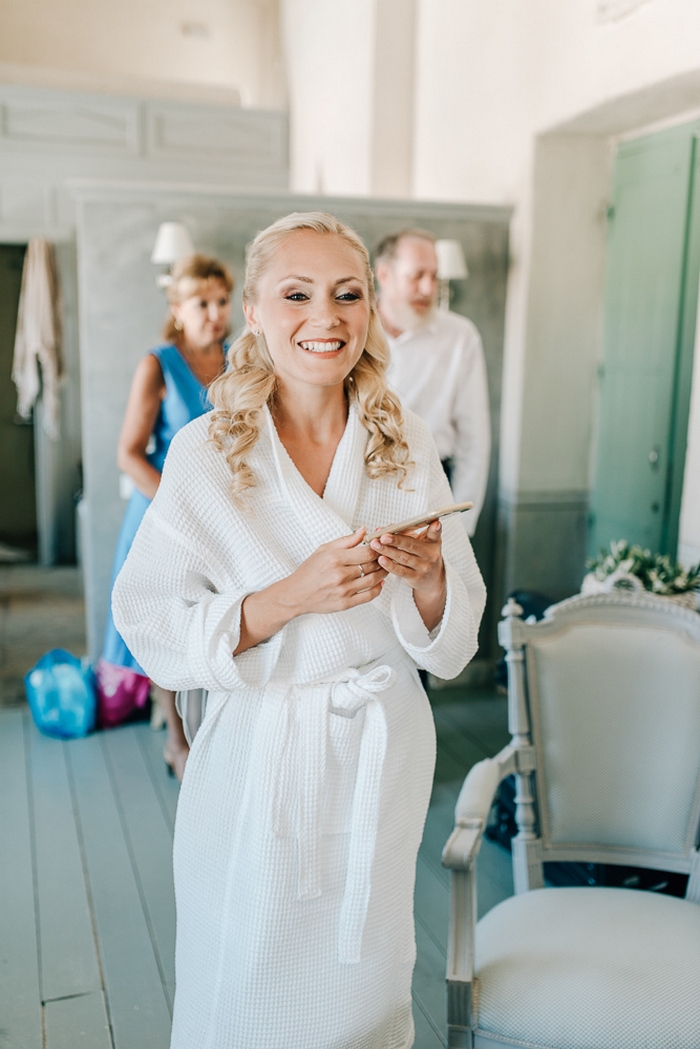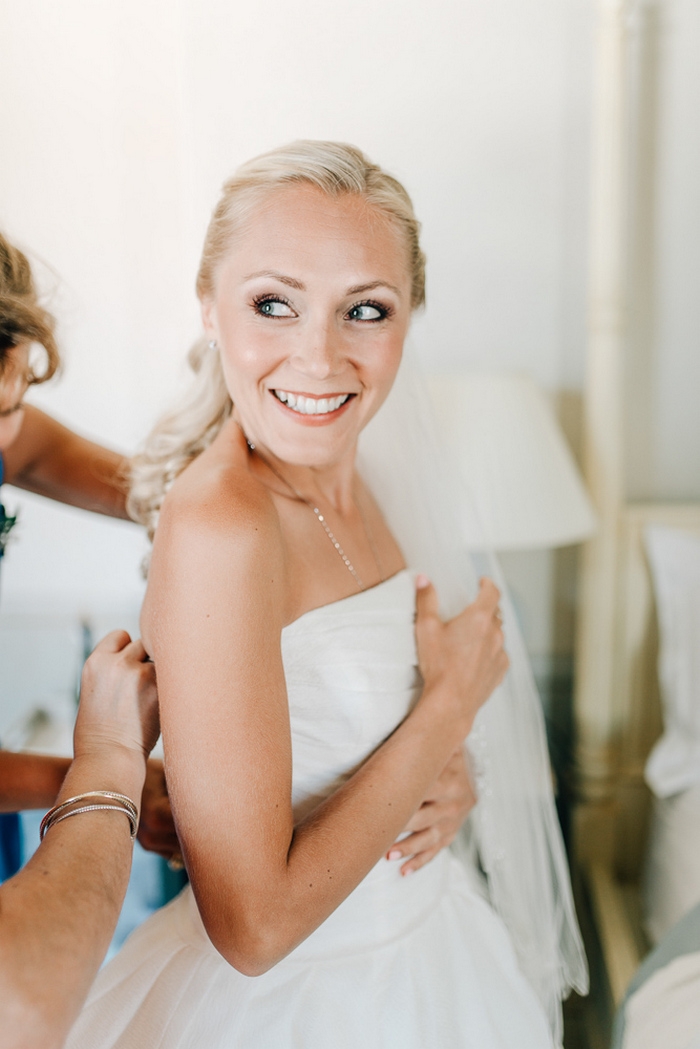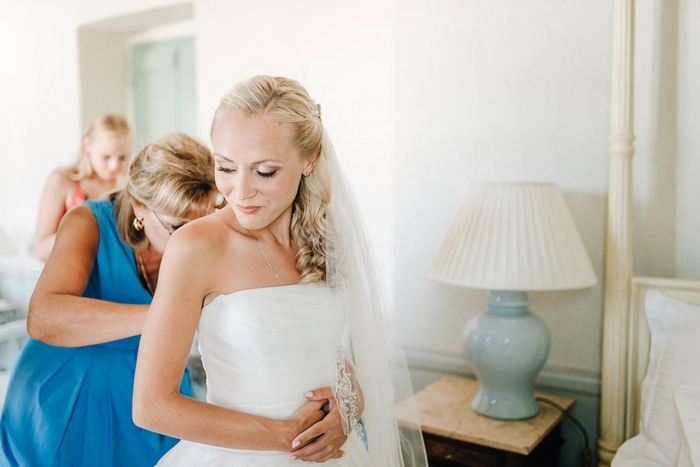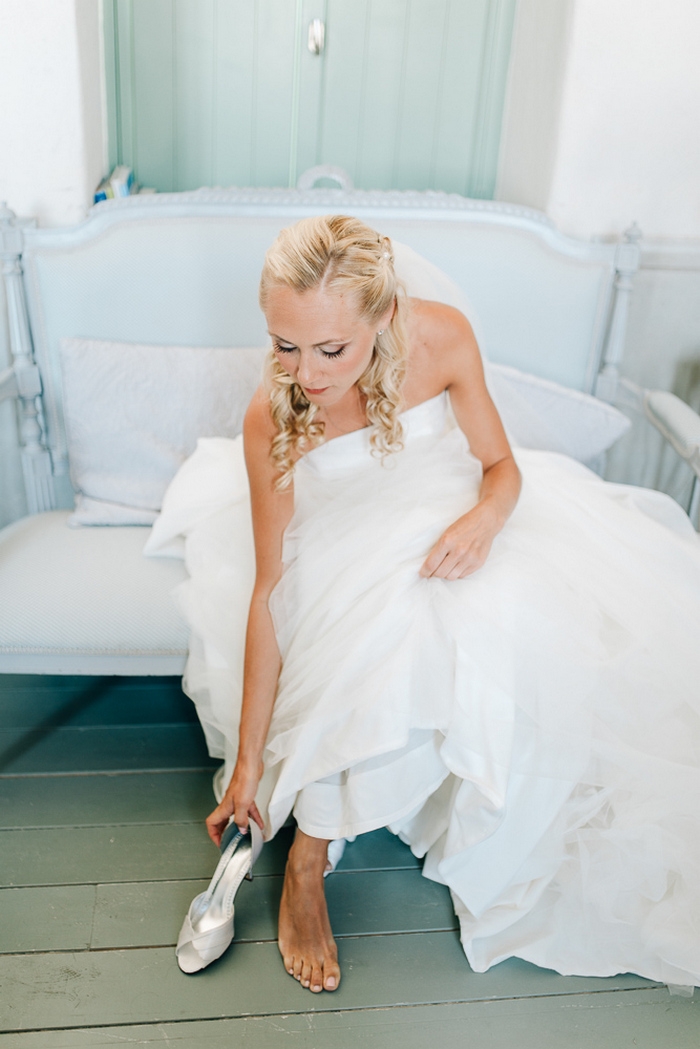 What are some the challenges that you faced planning an intimate wedding?
Intimate weddings are much easier to plan, in my opinion. You know the tastes of basically every single person coming and it's easier to organize a party for everybody to have fun. Our biggest challenge was the fact that we live in America and were planning a ceremony in Greece. We had to hire a wedding planner that helped us and negotiated for us while we were away. Planning a destination wedding is not an easy task. But keeping it small was extremely helpful and took some of the pressure away.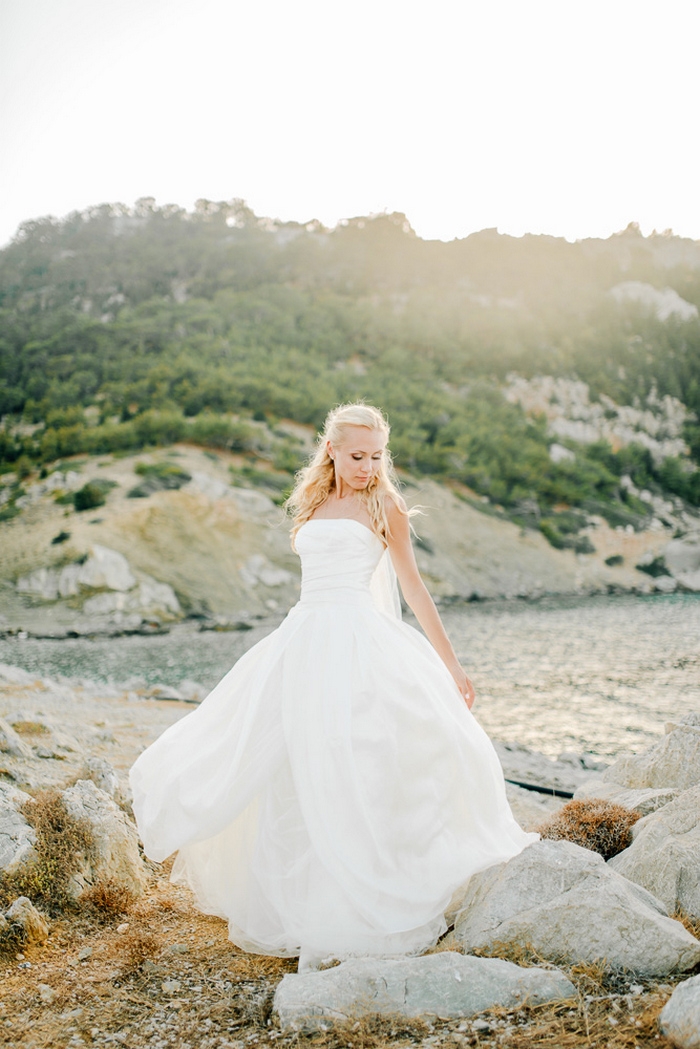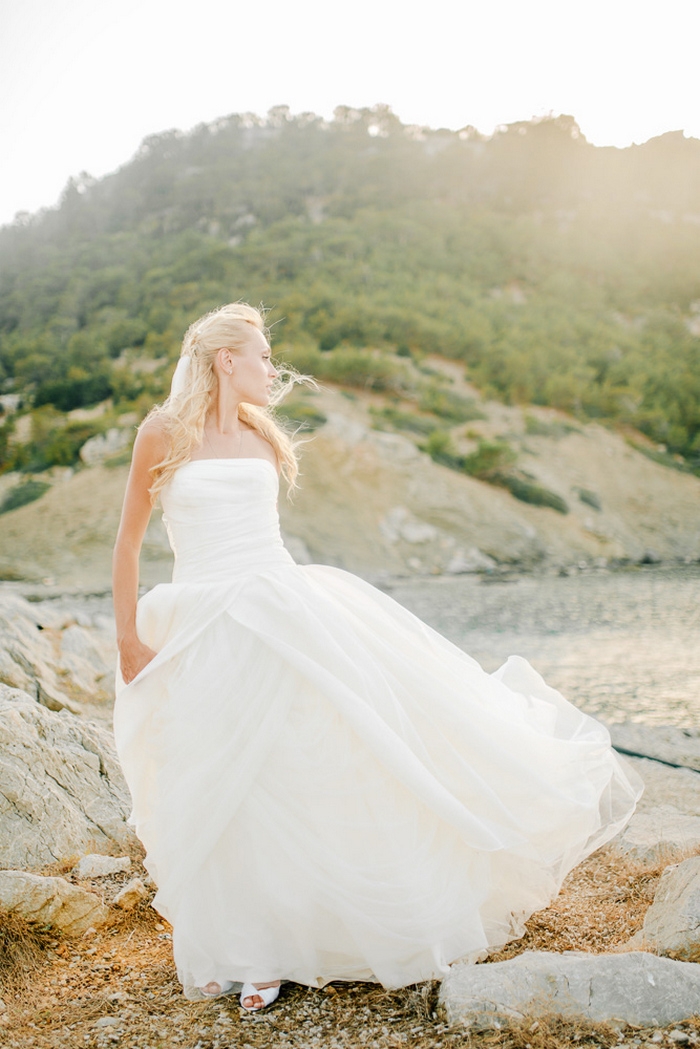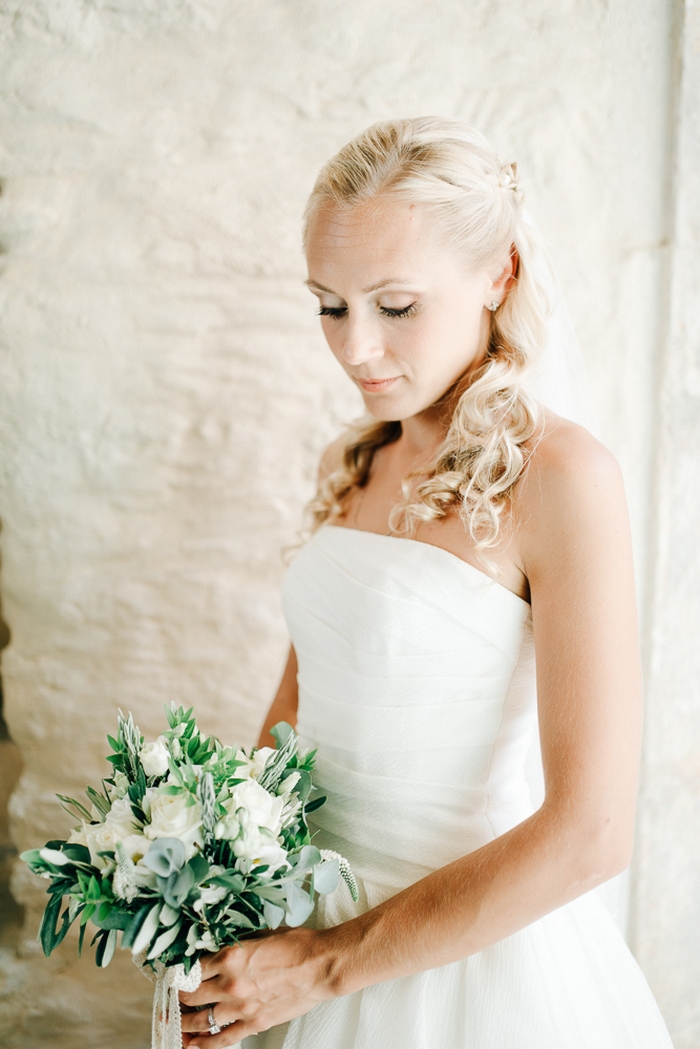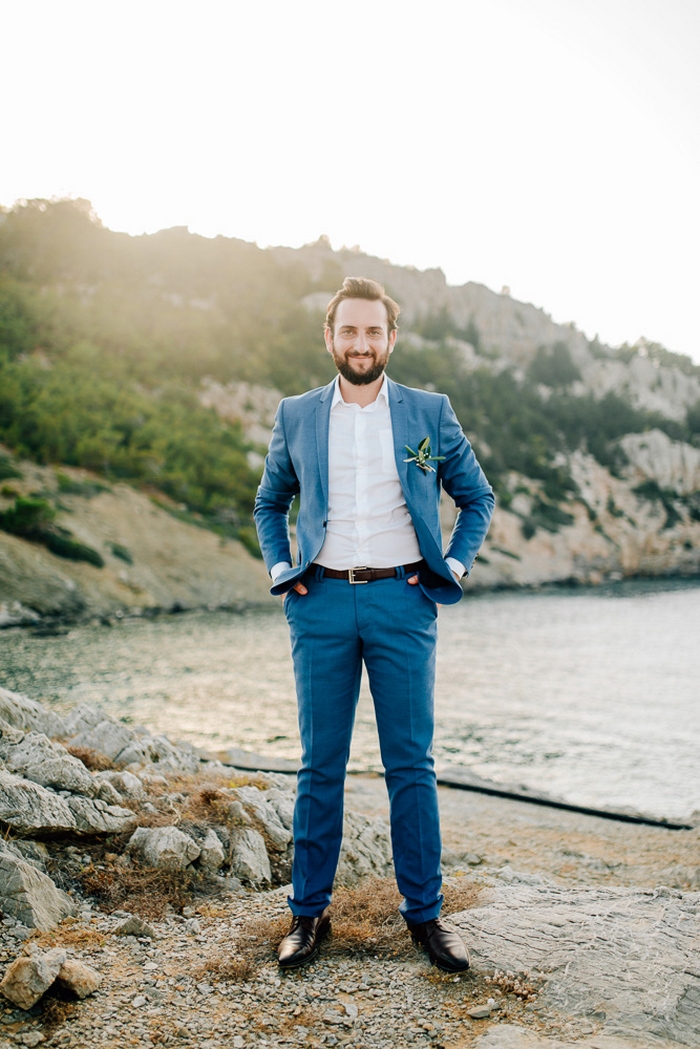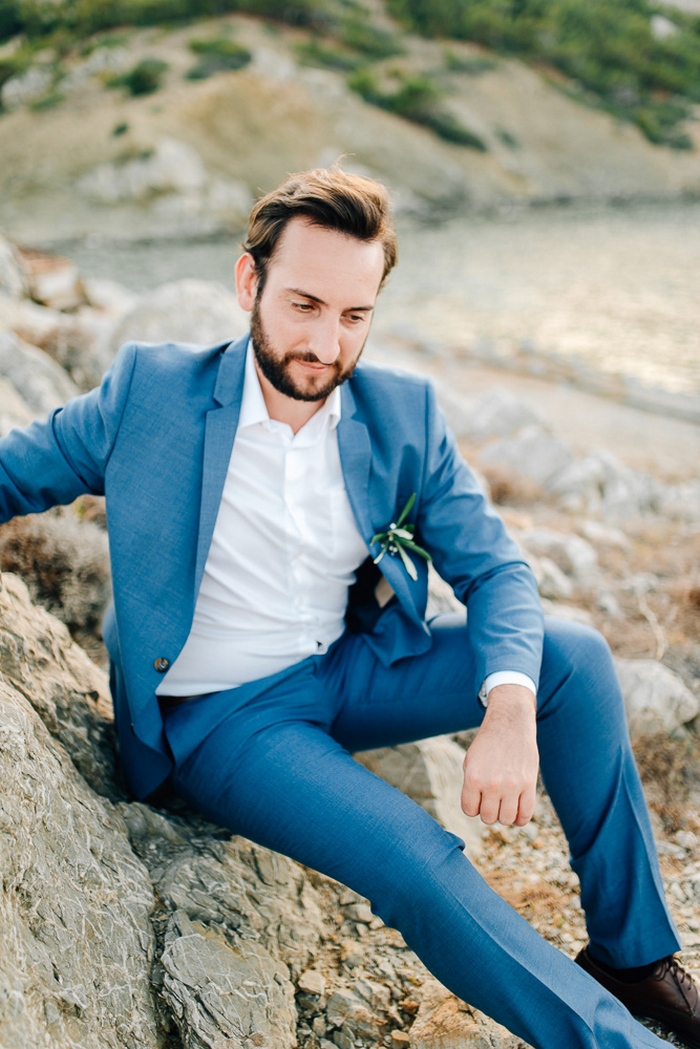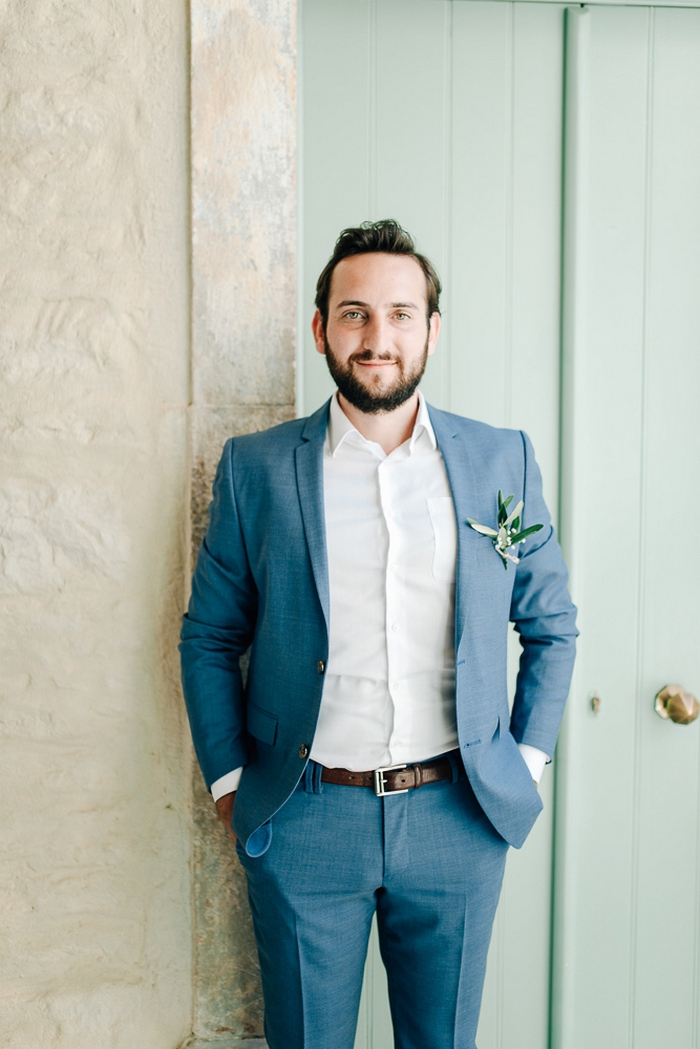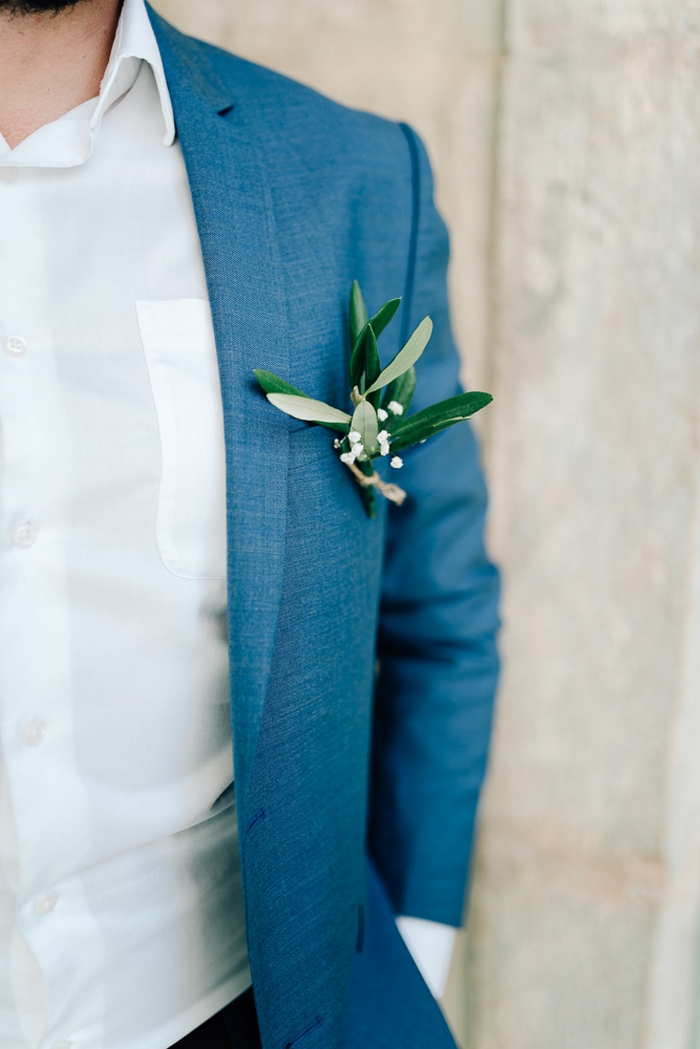 Was it difficult to pare down the guest list?
Yes and no. It was easy for us to decide whom we wanted to see at our wedding as a couple. But quite difficult to explain it to our parents and prevent them from inviting their friends 🙂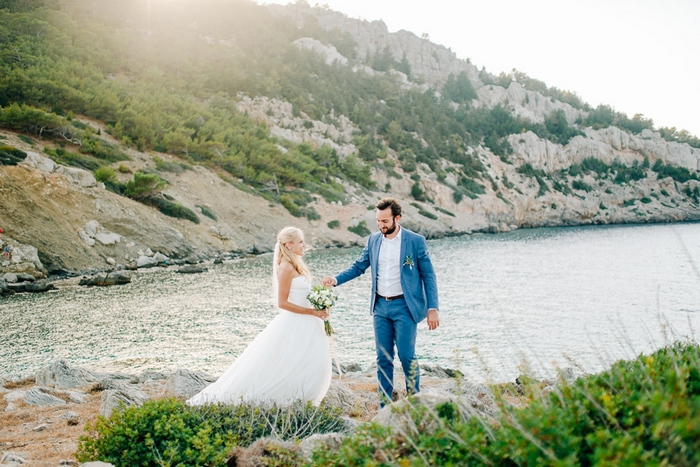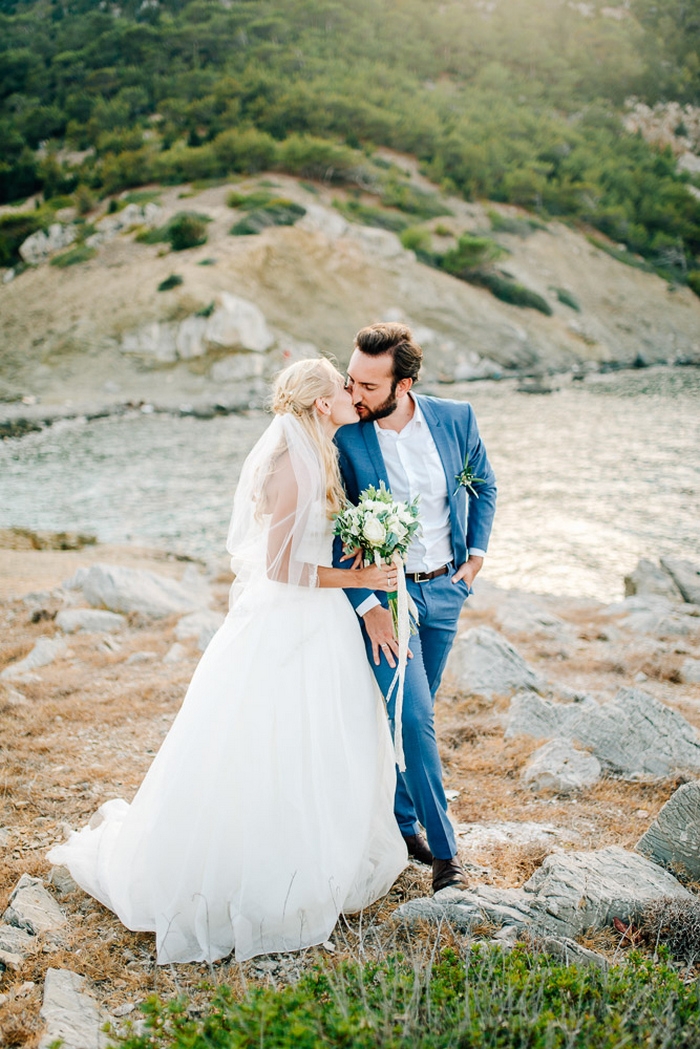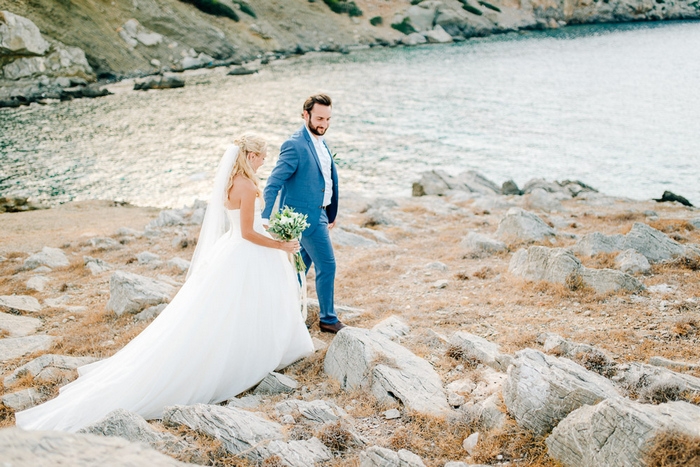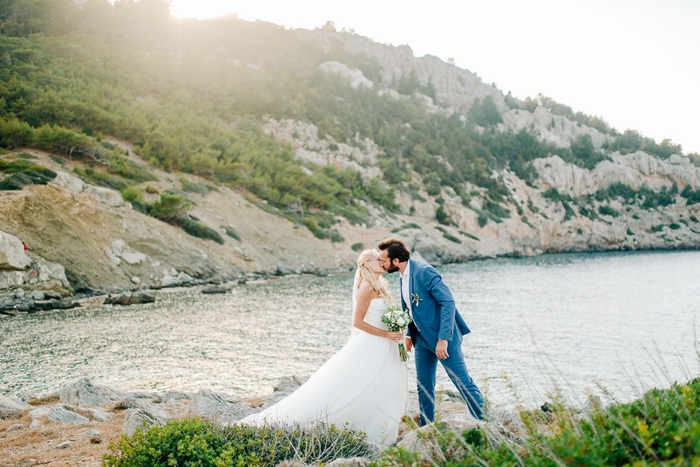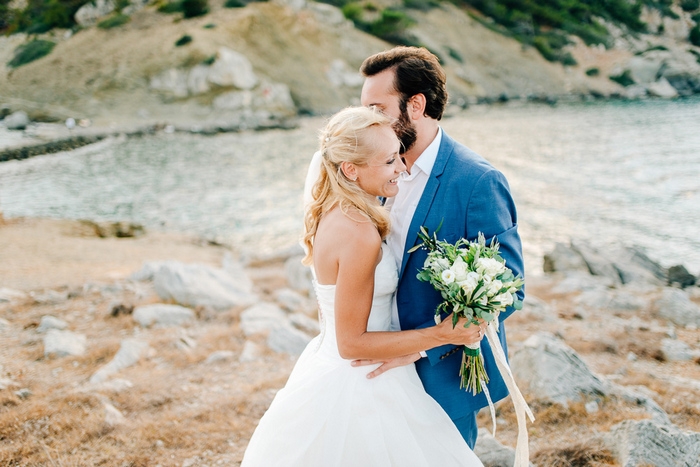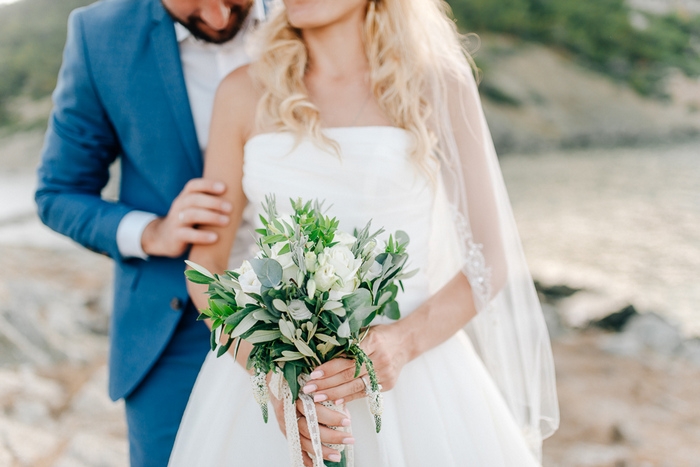 Did you have any 'issues' with the small guest list from friends and family?
If so, how did you address them? We have family in three different countries and, therefore, family friends of our parents, business partners, neighbors, cousins. We promised to go out for dinner with them to celebrate. Plus, our wedding was not just intimate, but also remote, so majority of people were happy they are not obligated to travel so far. We did allow all of our guests a plus one option, and I wouldn't recommend cutting the guest list by not doing that. I can't even imagine asking my best friend to not bring her husband along or for my cousin to leave his girlfriend at home 😉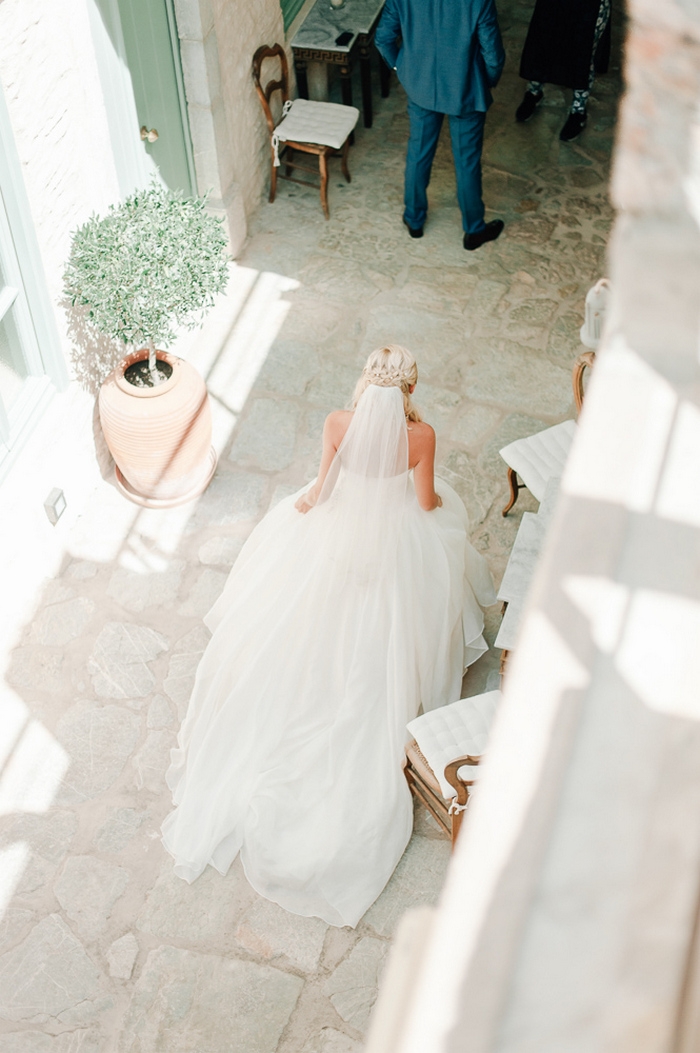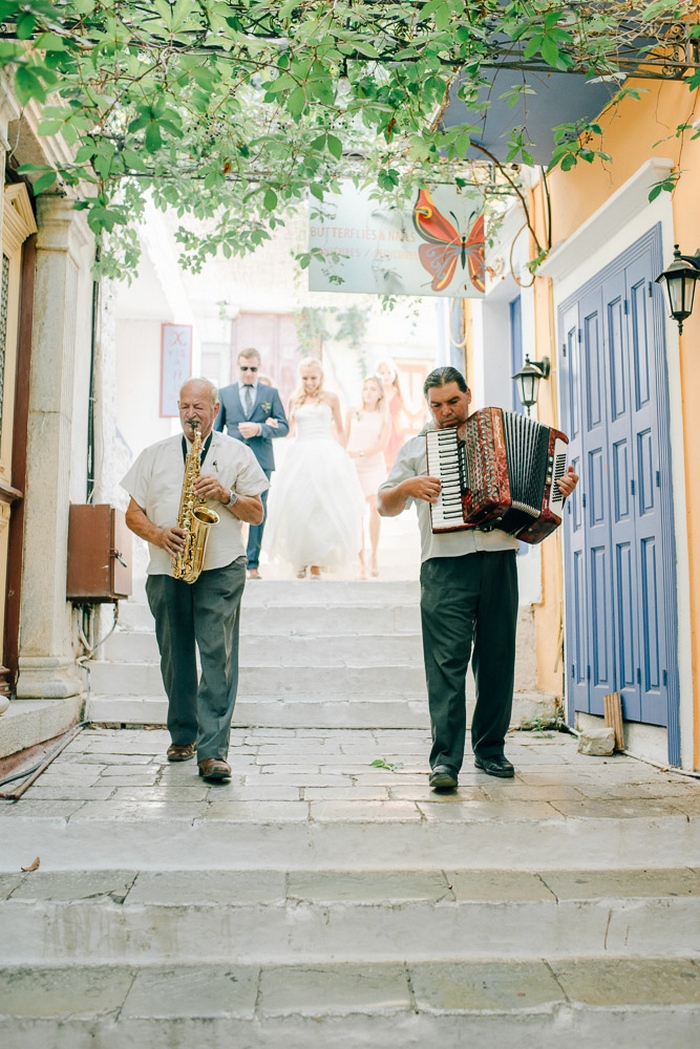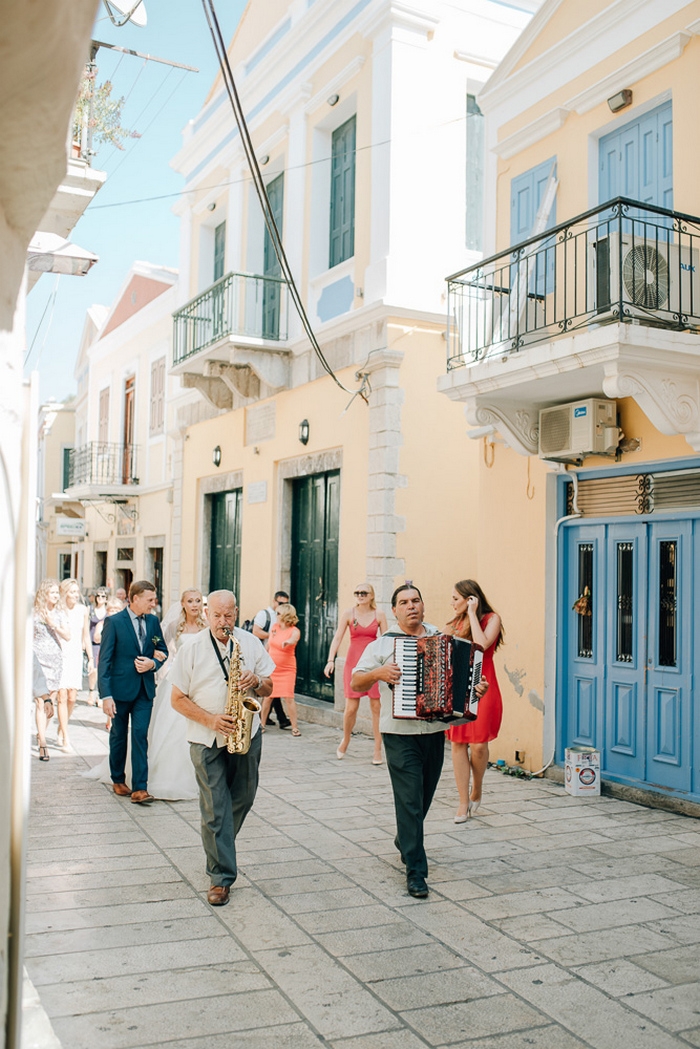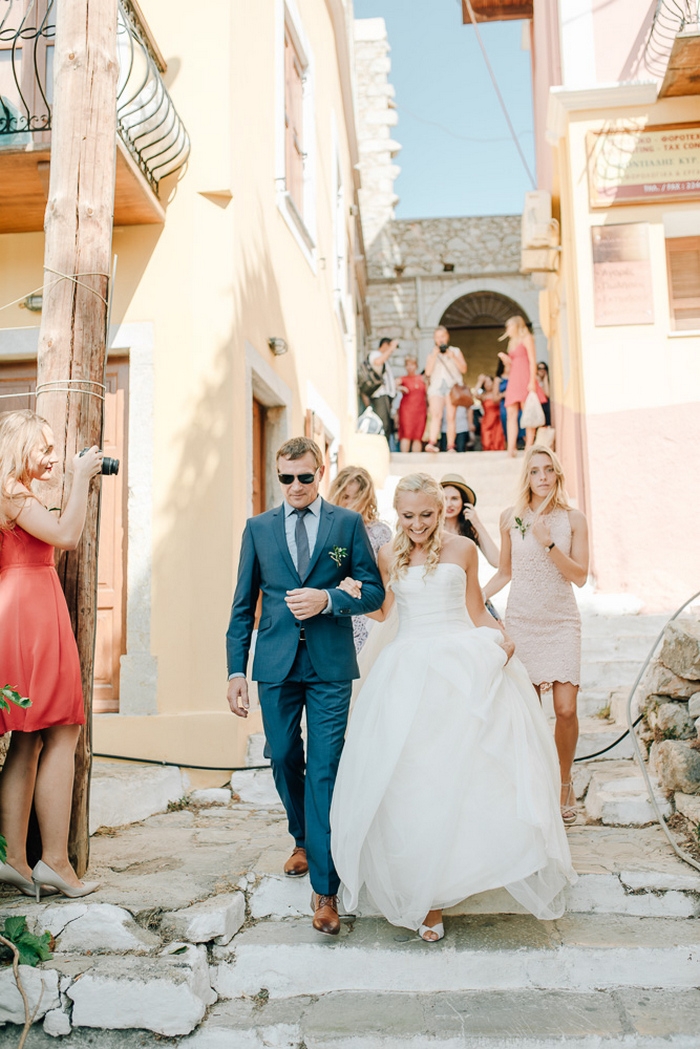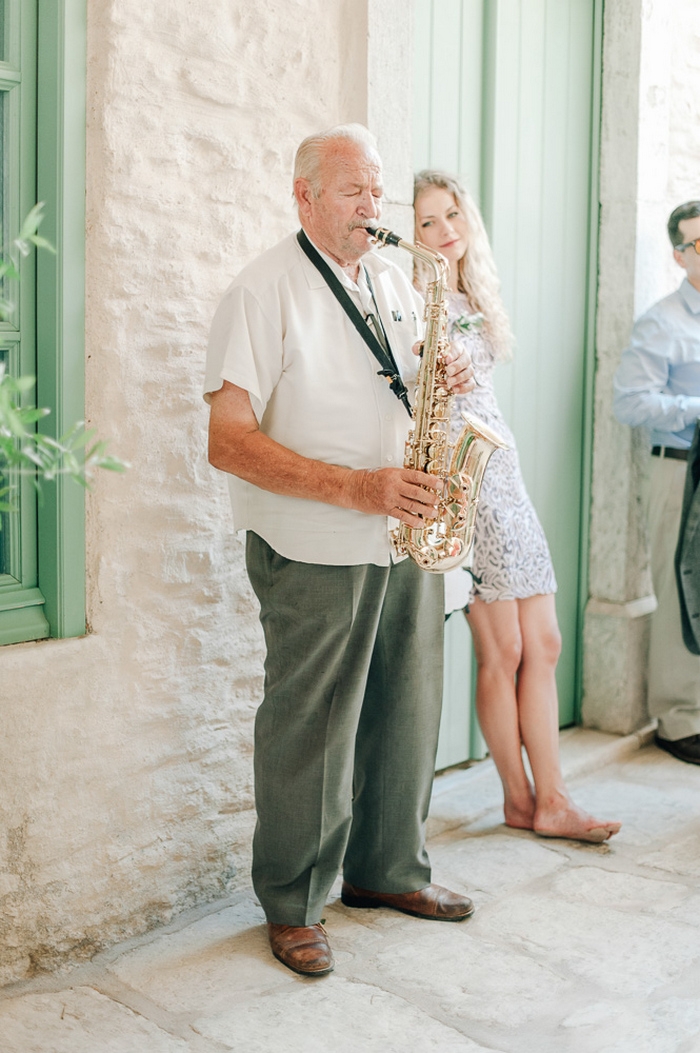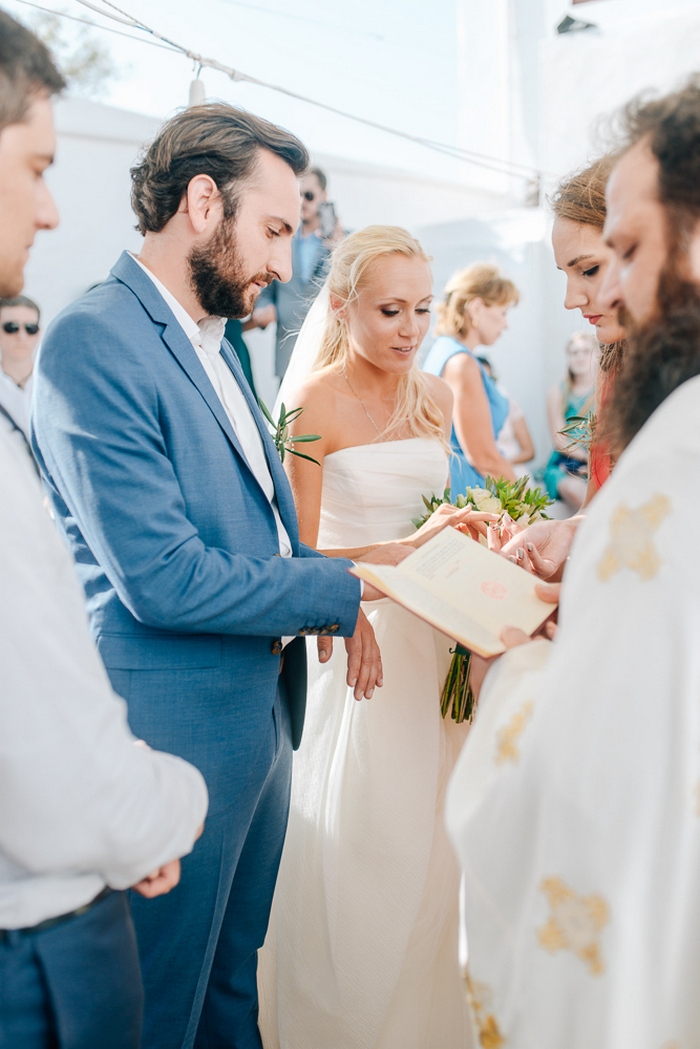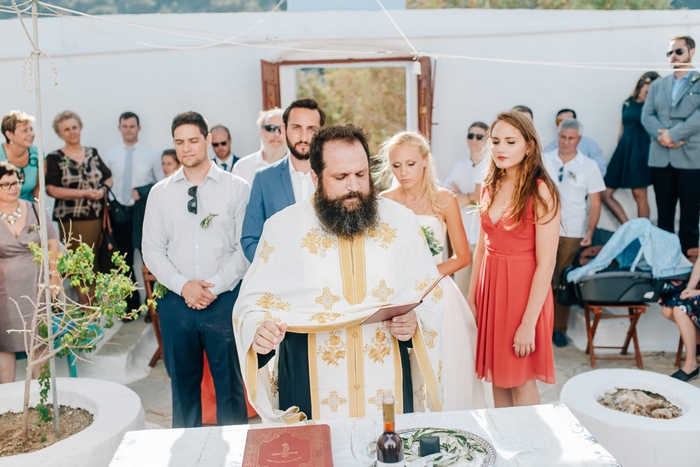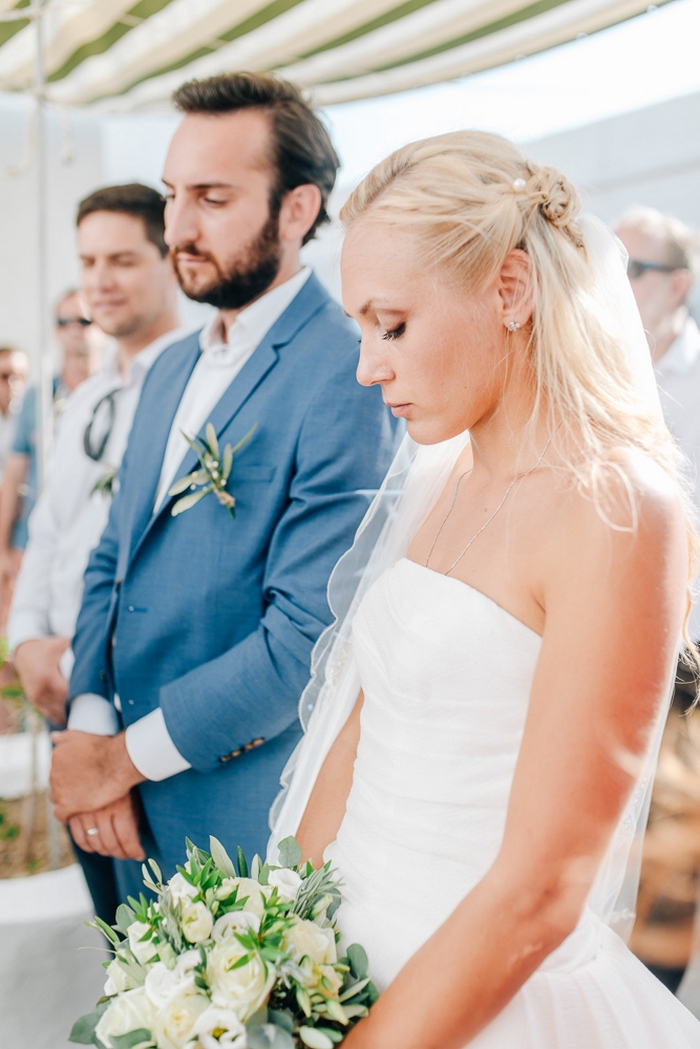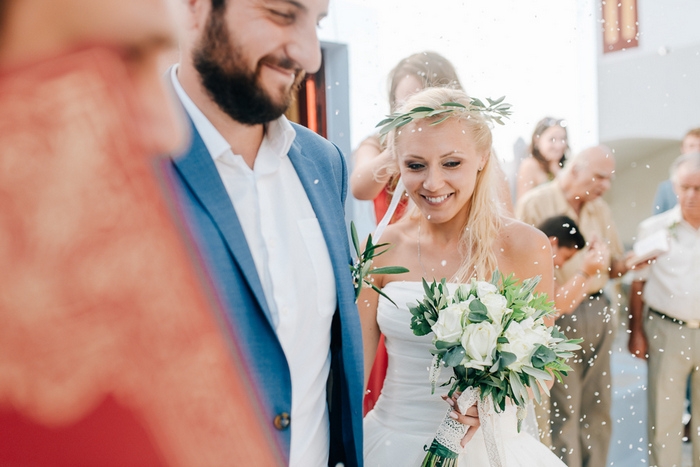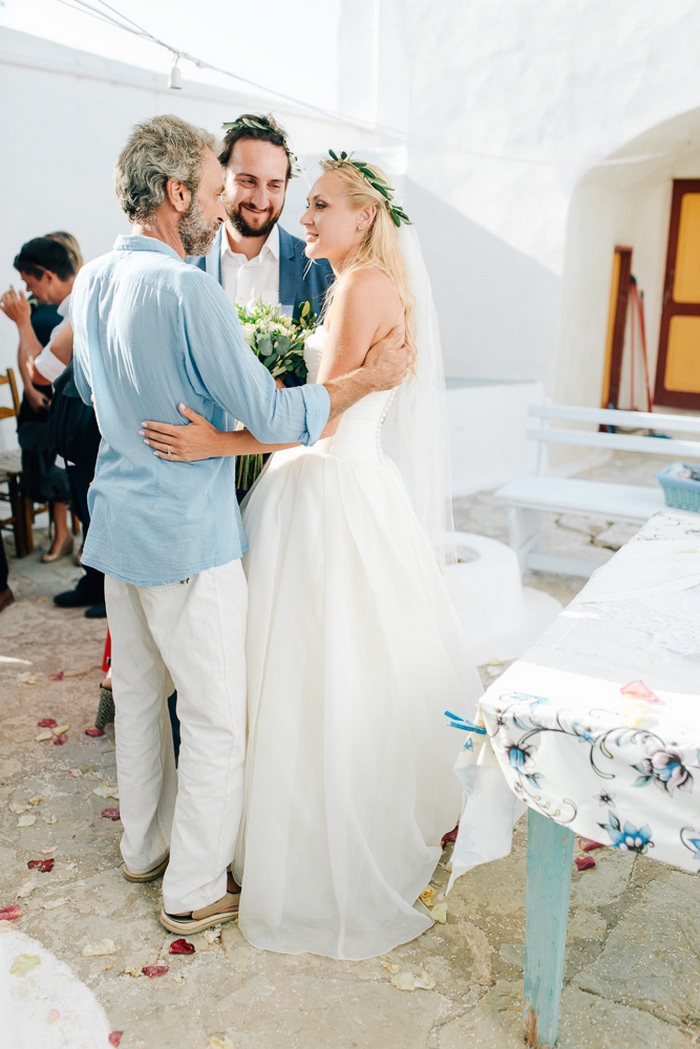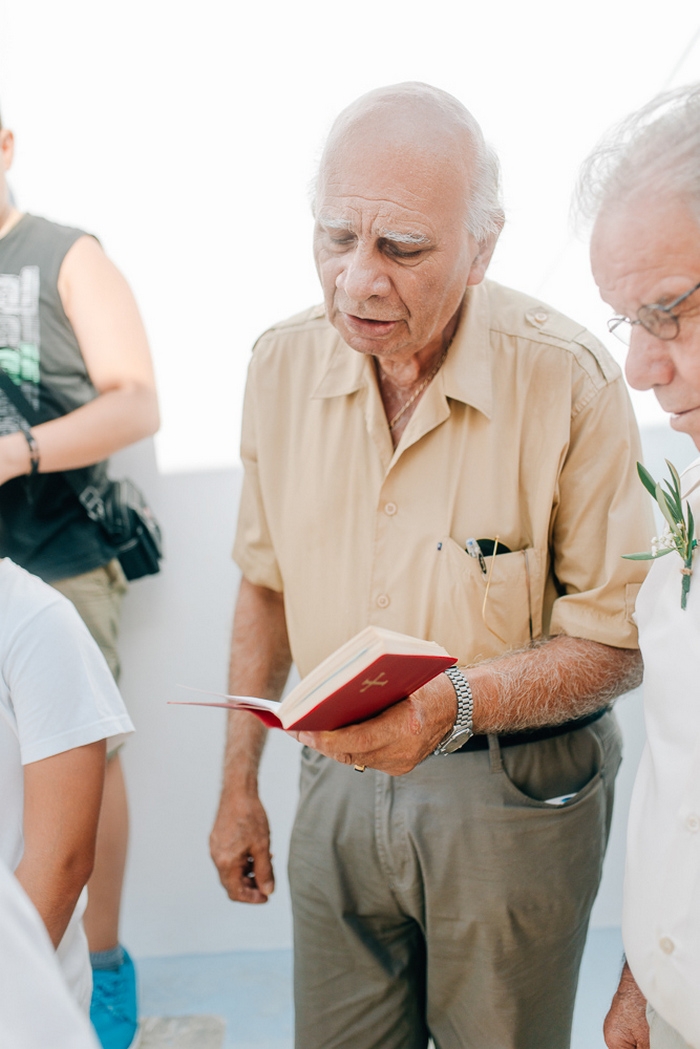 What were the highlights of the ceremony?
We had a traditional Greek Orthodox ceremony on a small island off Symi Island. There was nothing but the church, priest and us. I arrived on a separate boat with my father, and the highlight for me was seeing all the guests and Daniel waiting in front of the little chapel surrounded by turquoise waters of the Mediterranean Sea. It was so beautiful, it felt surreal.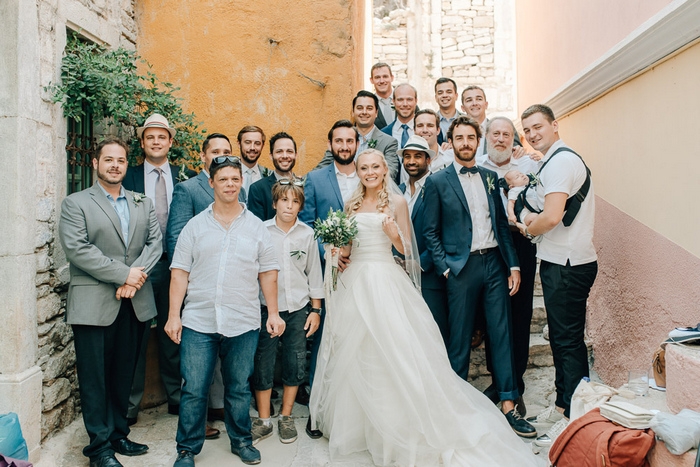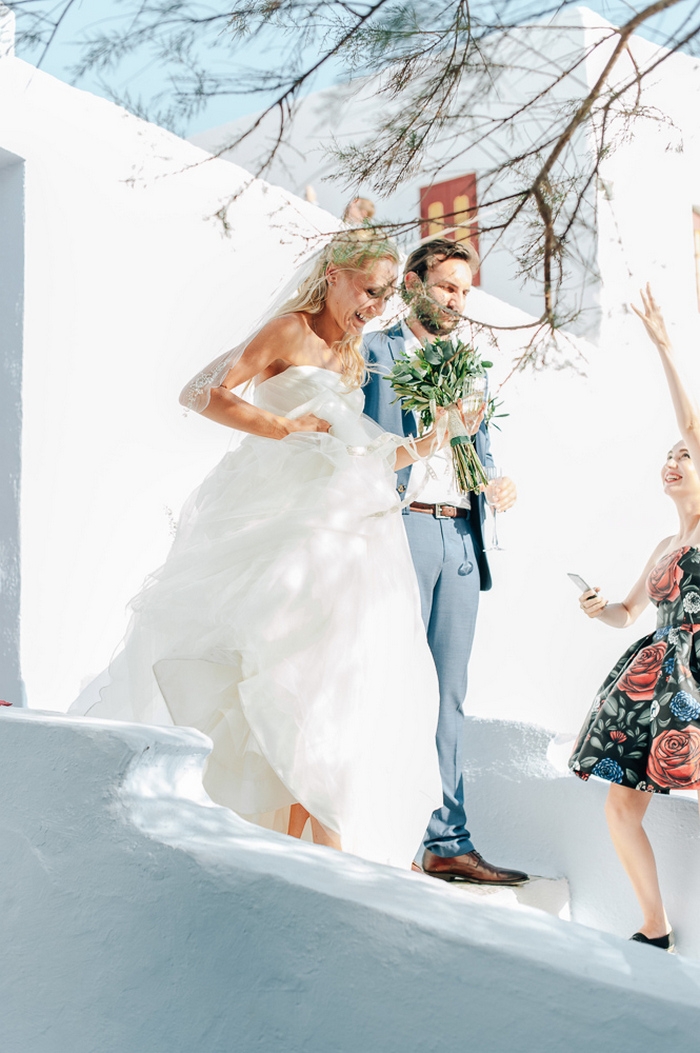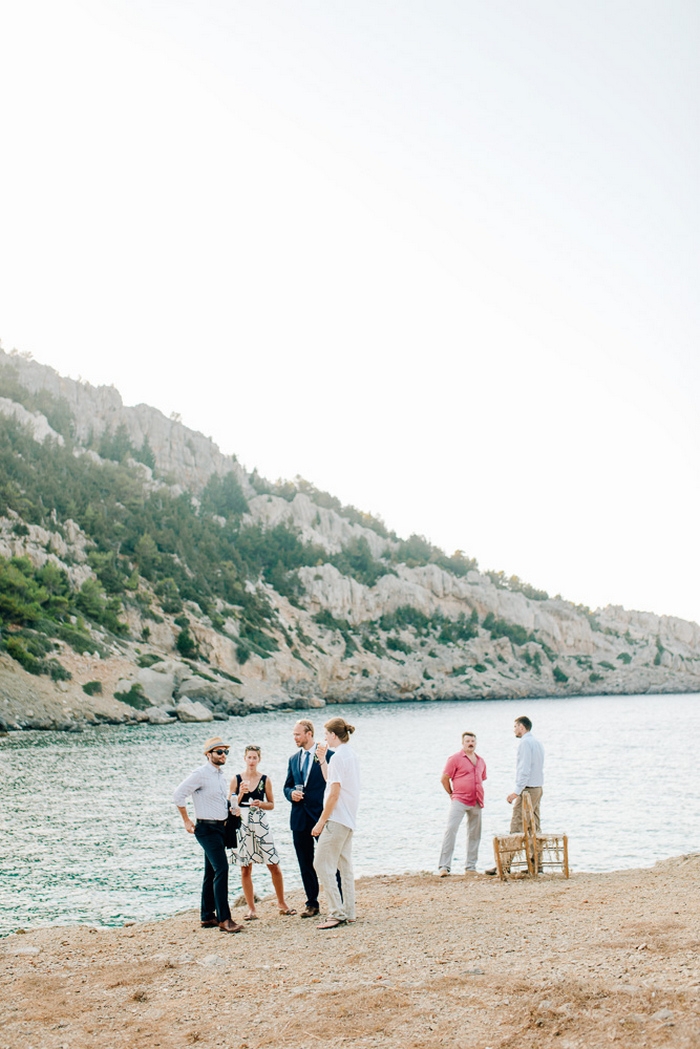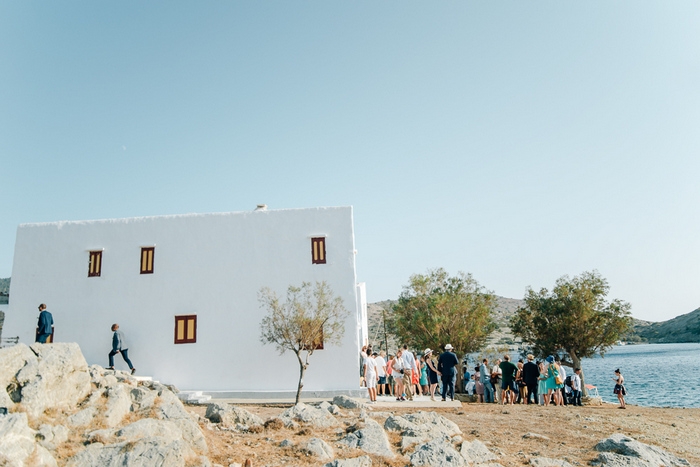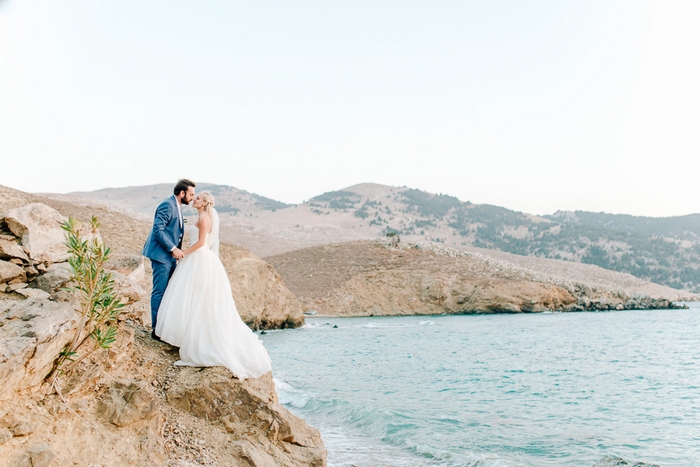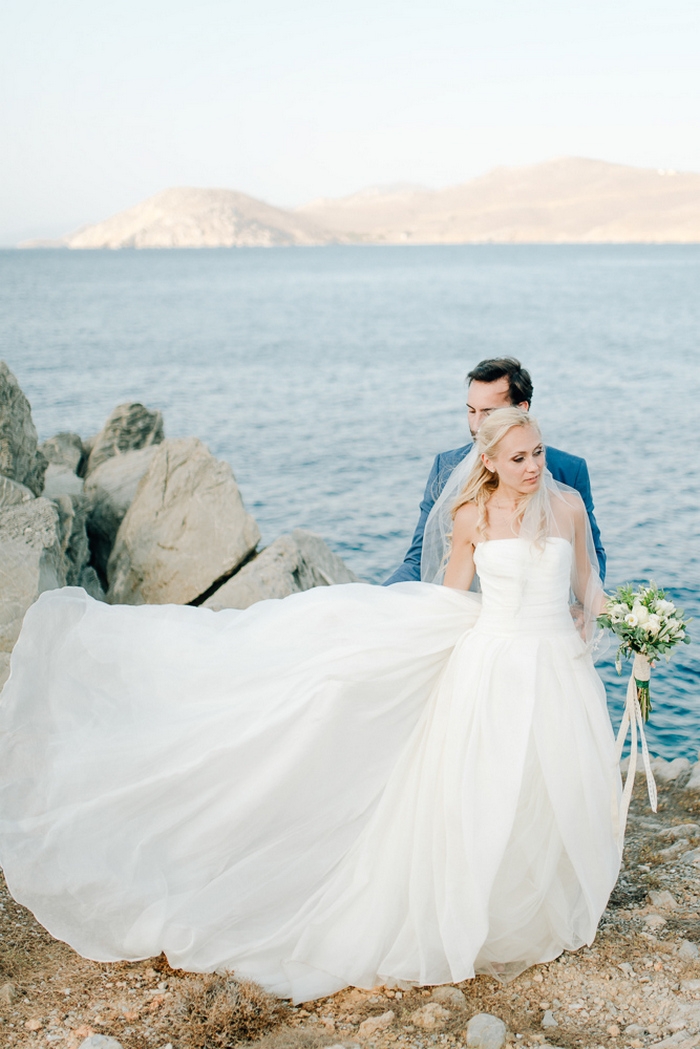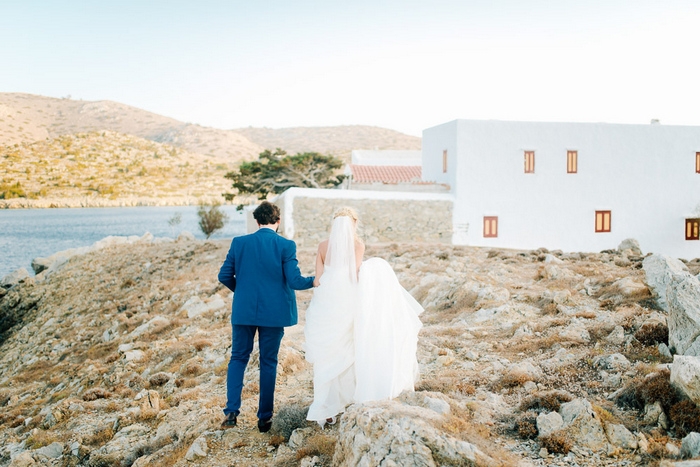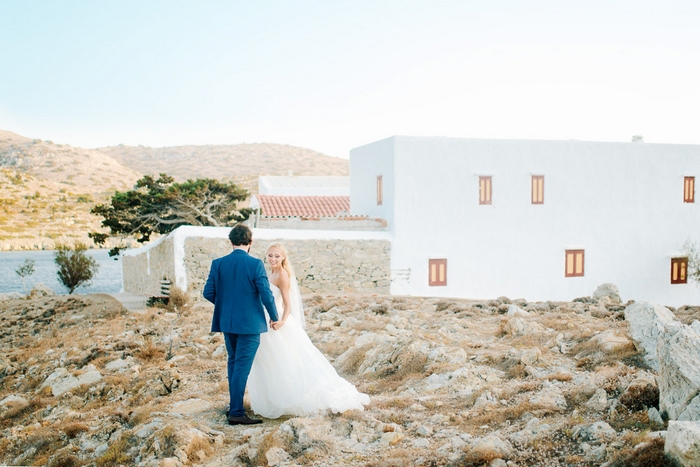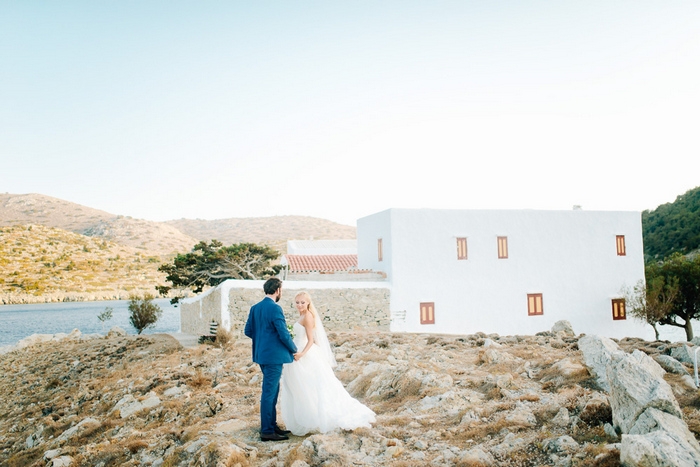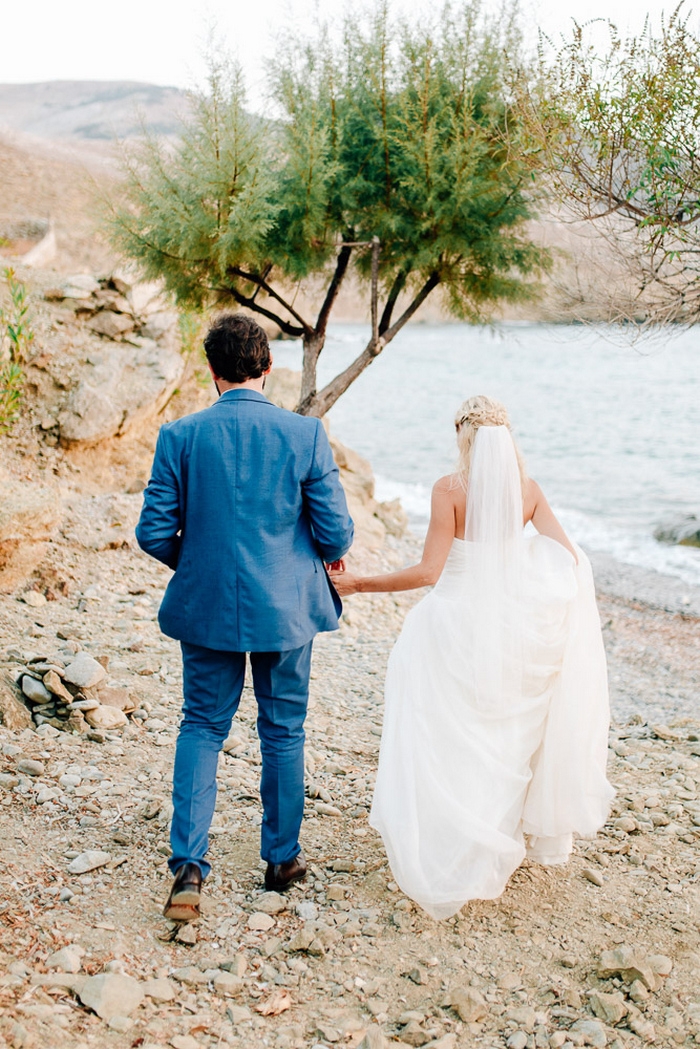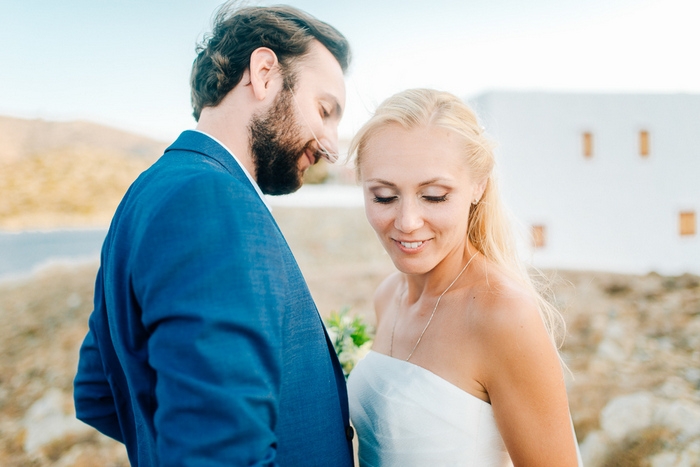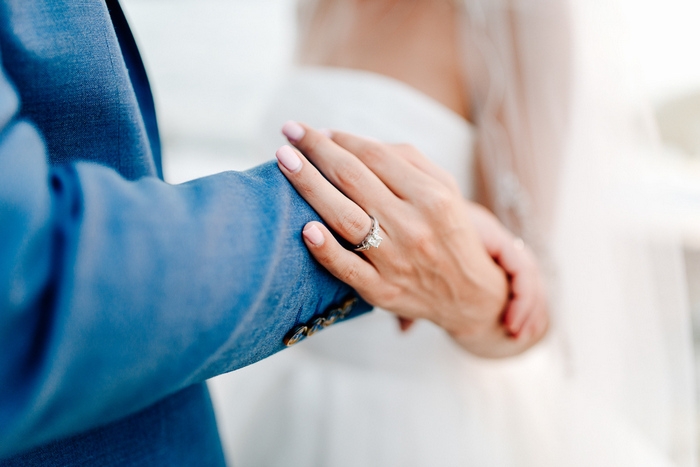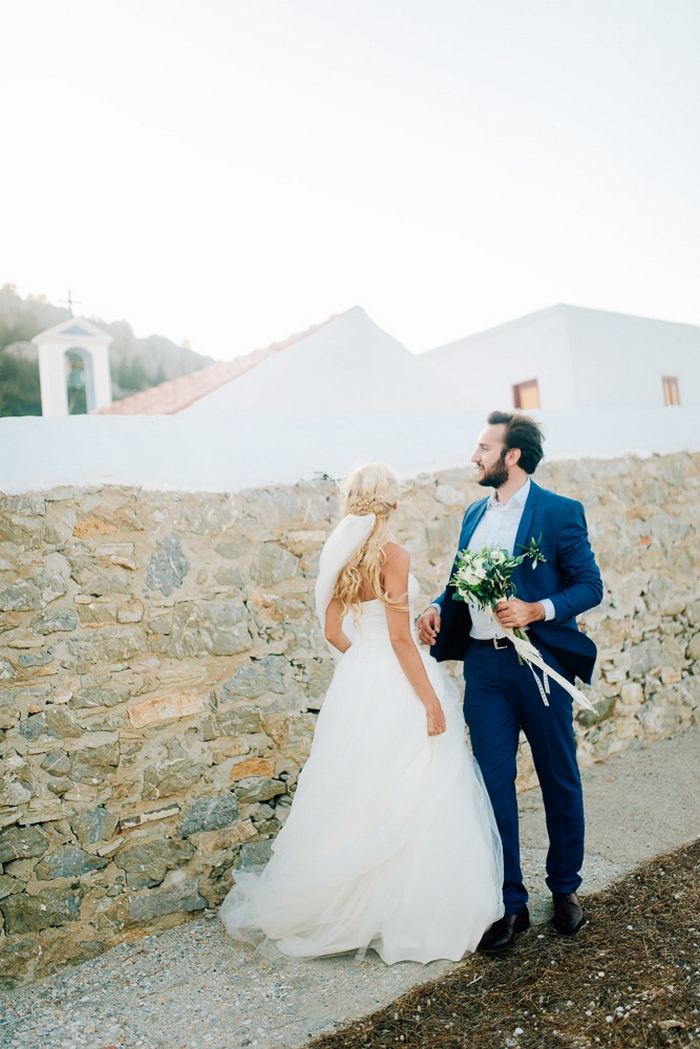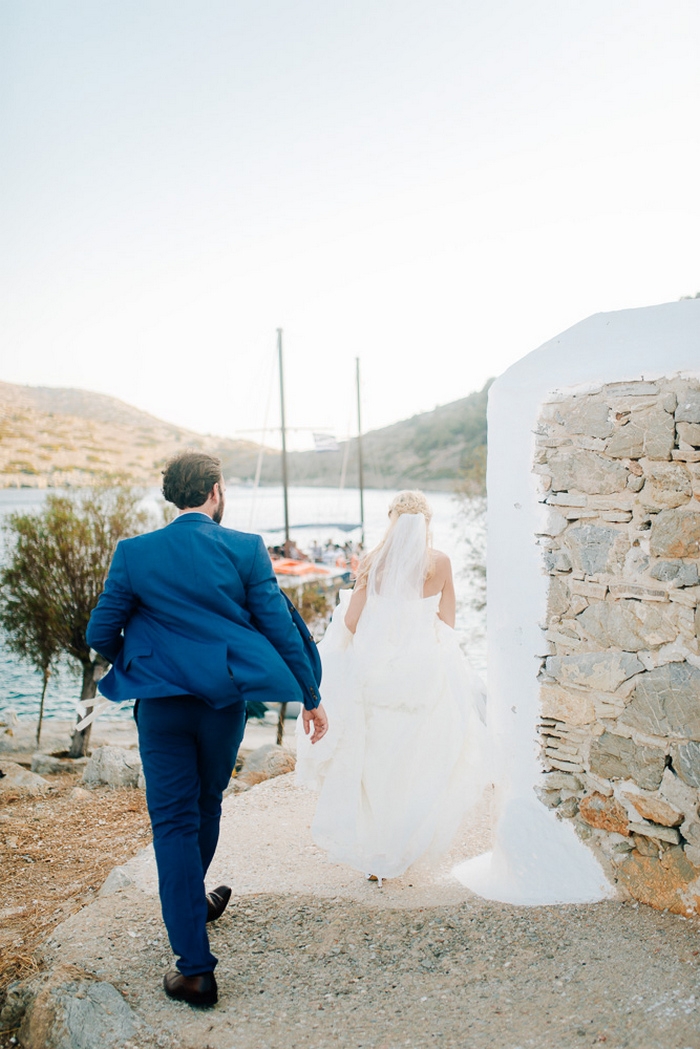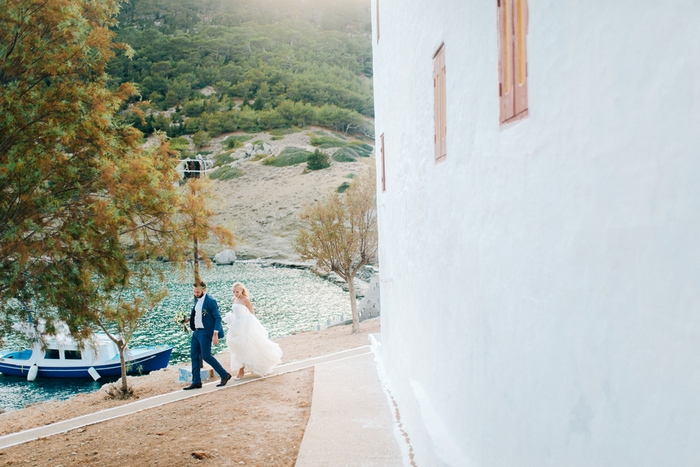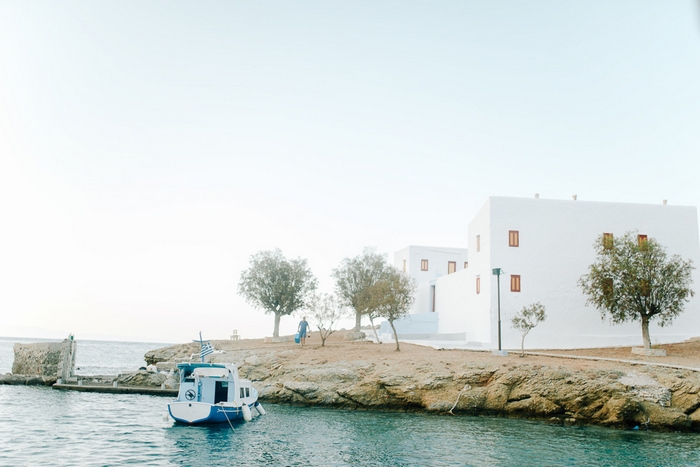 What were the highlights of the reception?
Skinny dipping at dawn 🙂 The taverna where we celebrated is the only building on the whole coast and is not accessible by land. We arrived there by boat and therefore were completely separated from the rest of the world. After the guests left, including our parents, we indulged in the wonderful swim under the stars in the warm Mediterranean. The best way to start a married life, for sure.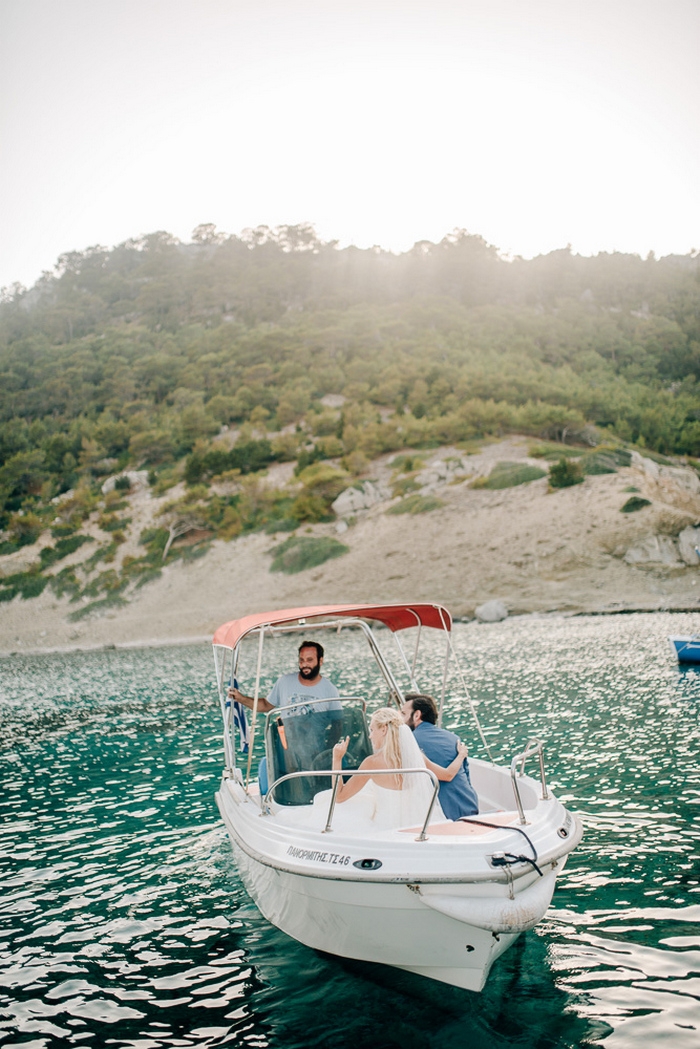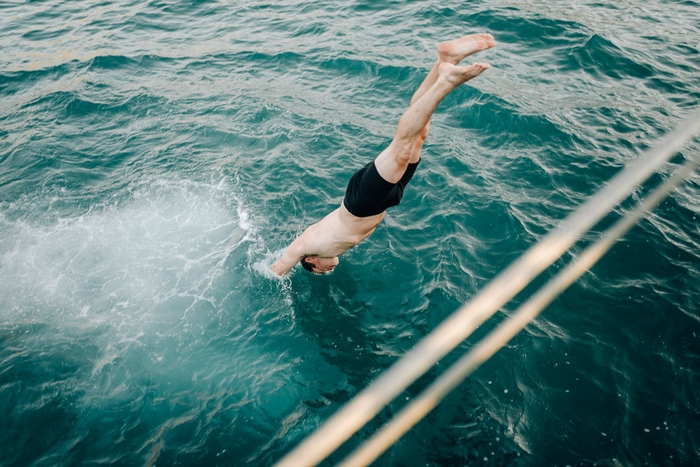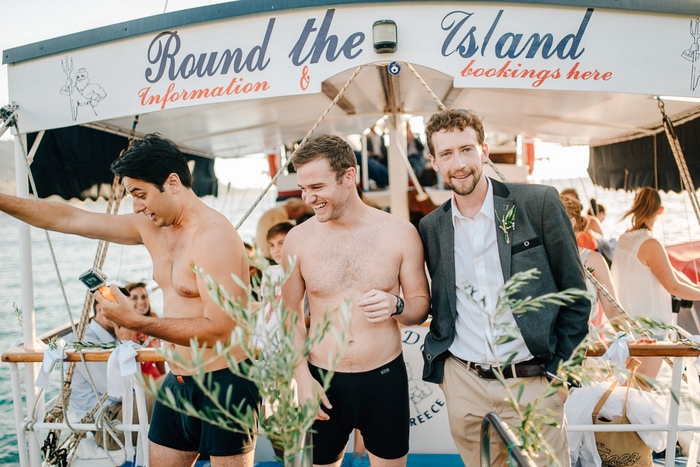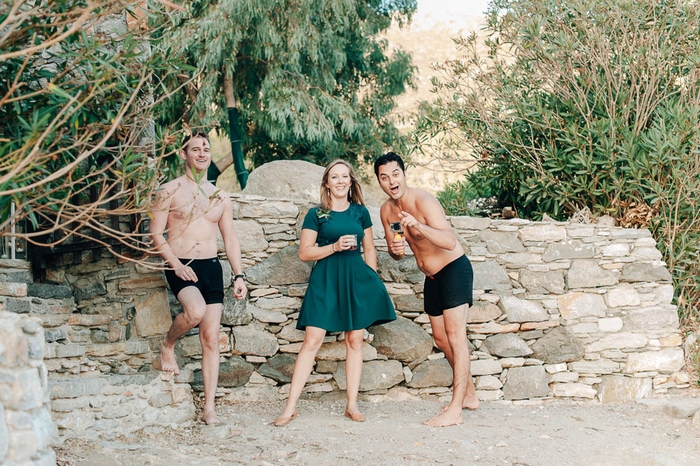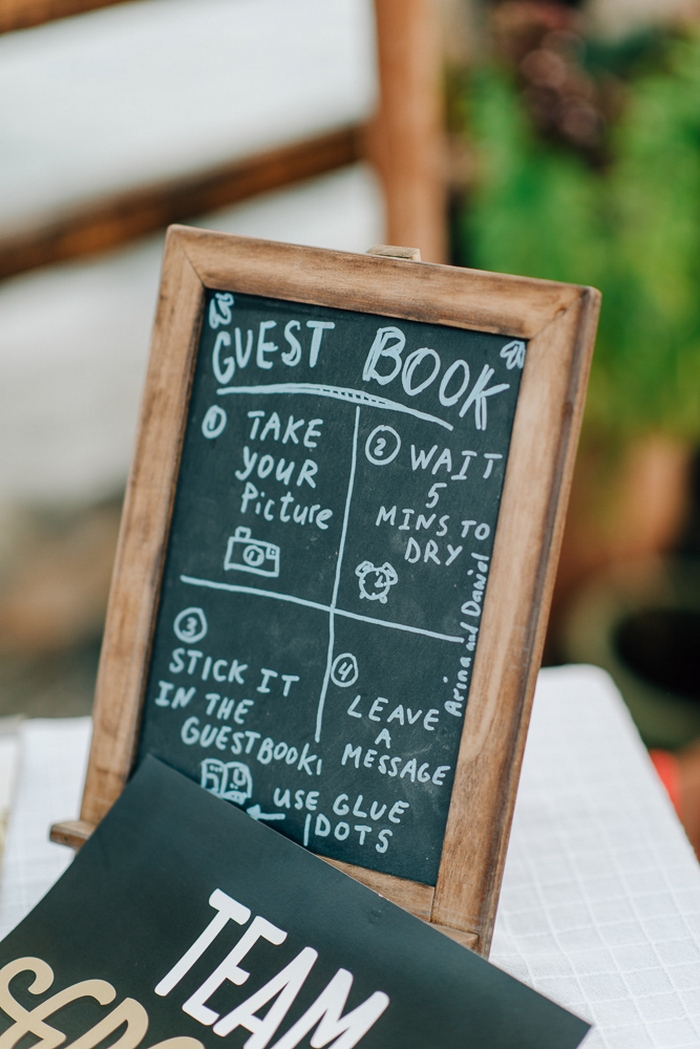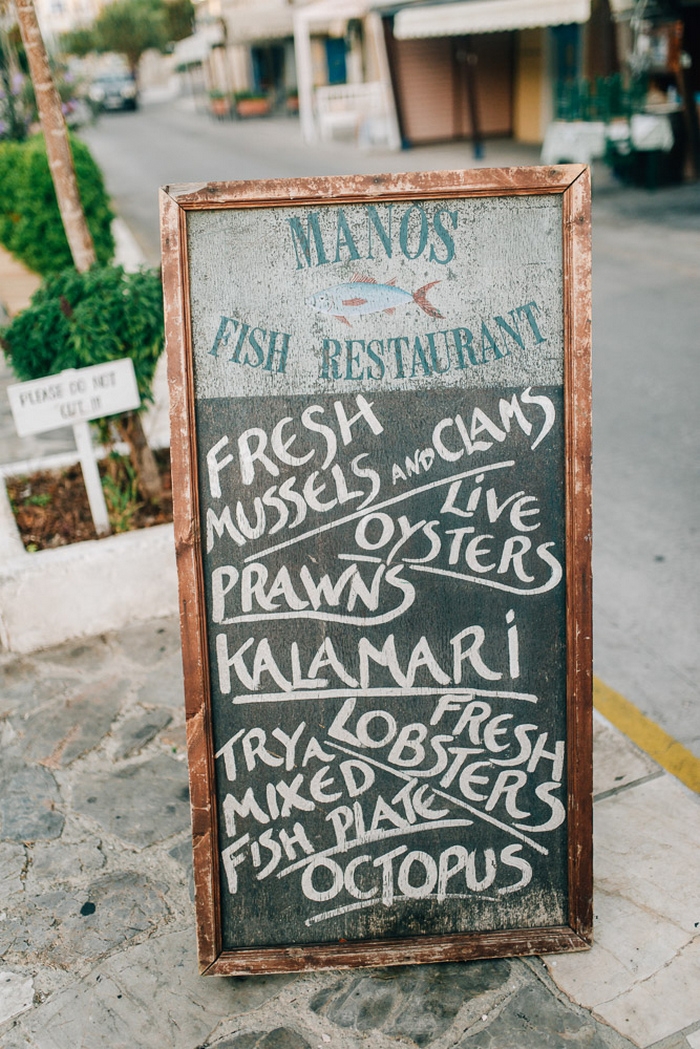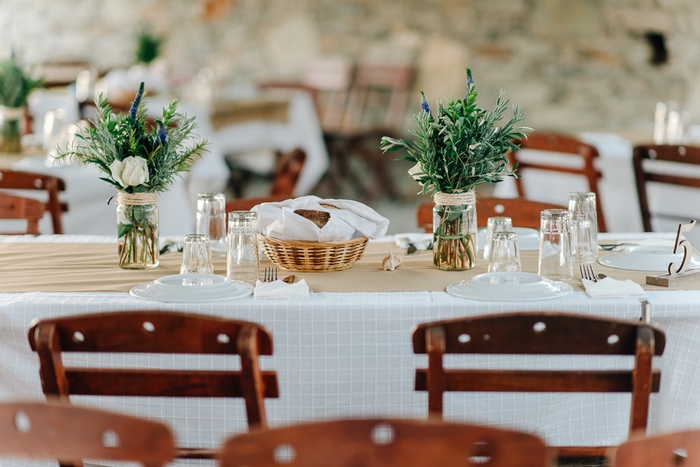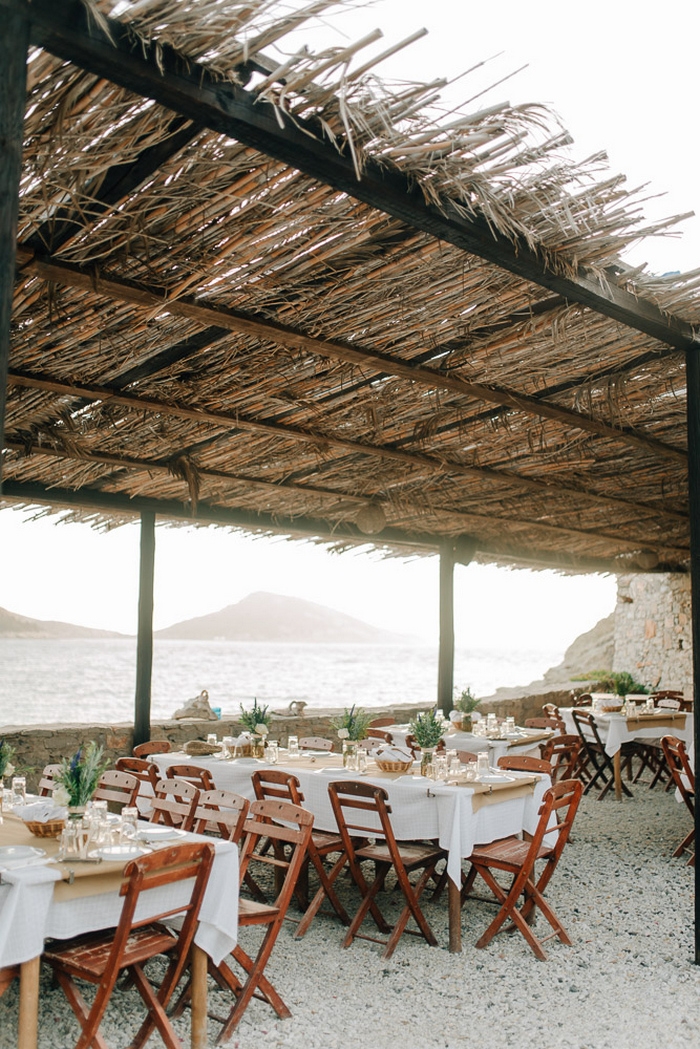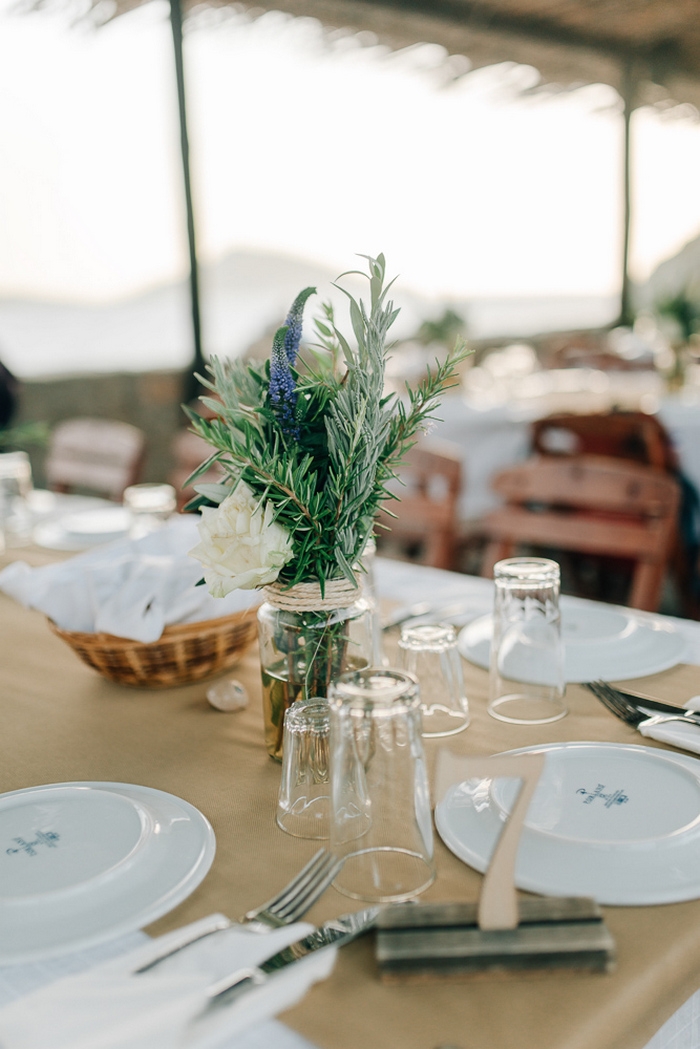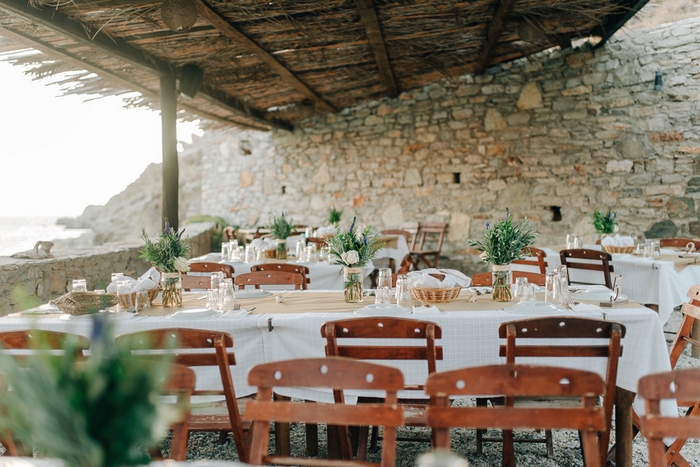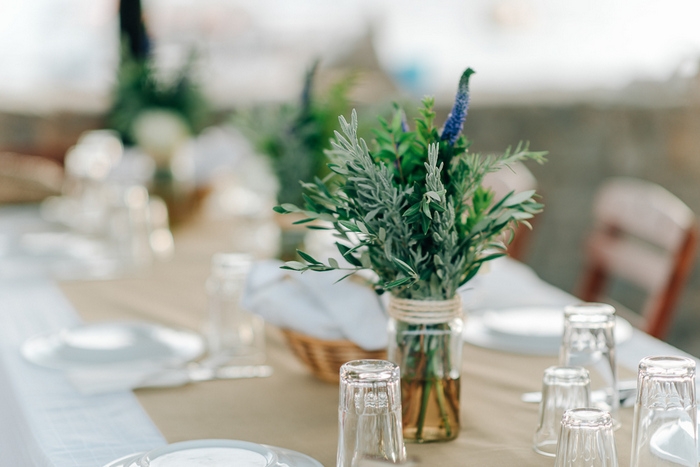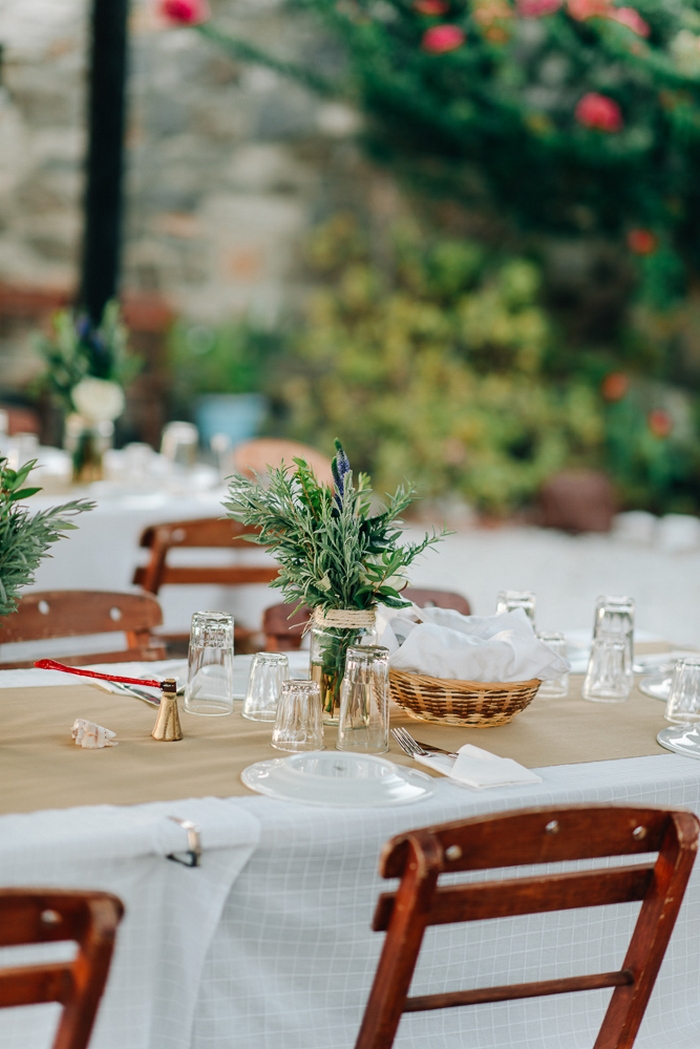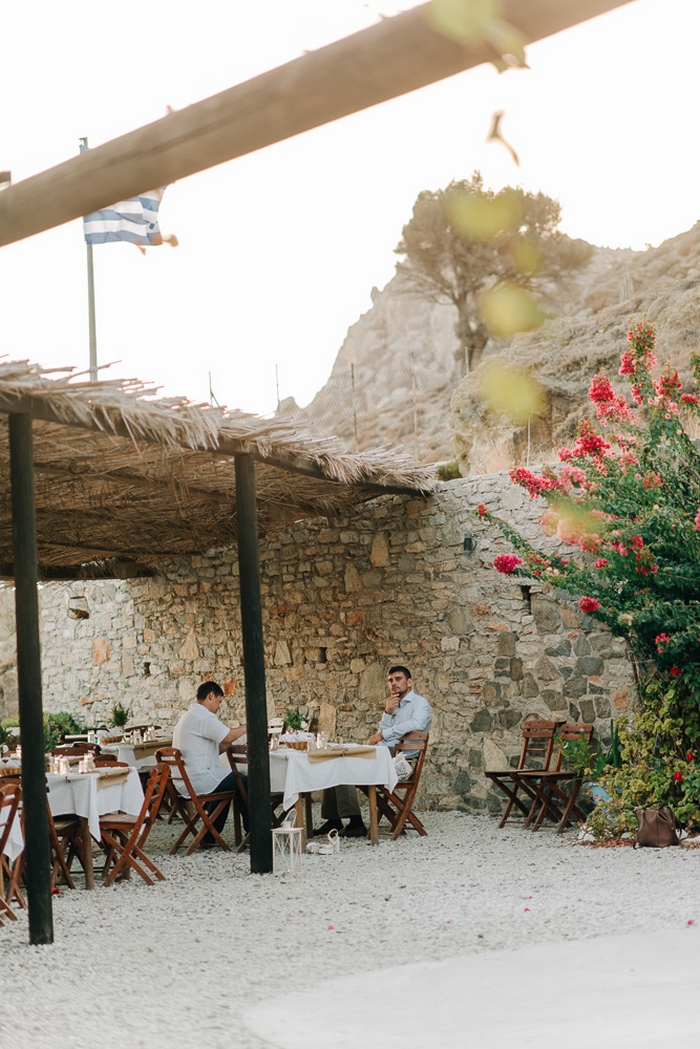 What was the best thing about having an intimate wedding?
The fact that you are surrounded by people who are close to you is wonderful. We were able to just relax, have a glass of champagne and enjoy the boat trip to the church and a wonderful seafood dinner on the beach later. No pressure, pure fun.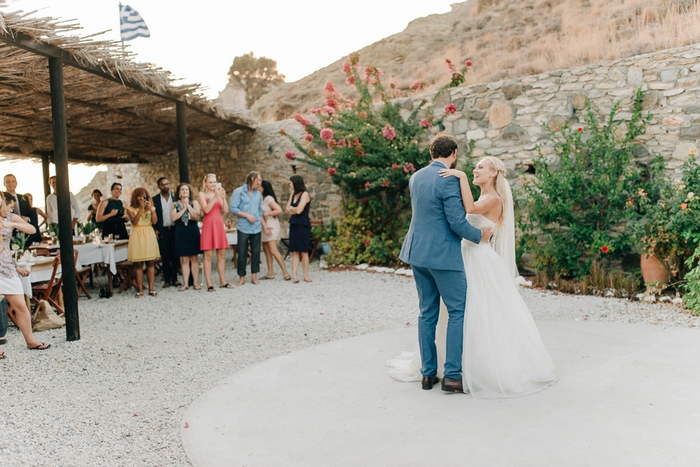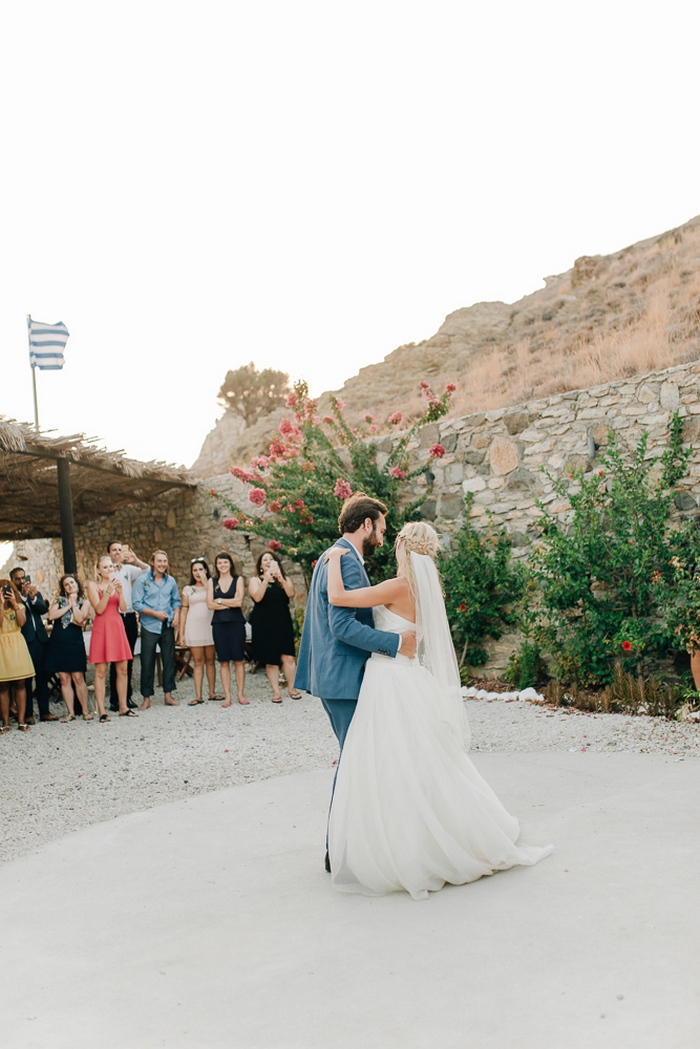 What advice do you have for couples who are considering an intimate wedding?
If you want your ceremony to be meaningful and relaxed, intimate wedding is a way to go. You will be surrounded by people who truly care about you, so if anything goes not according to the plan, they have your back and will have fun no matter what.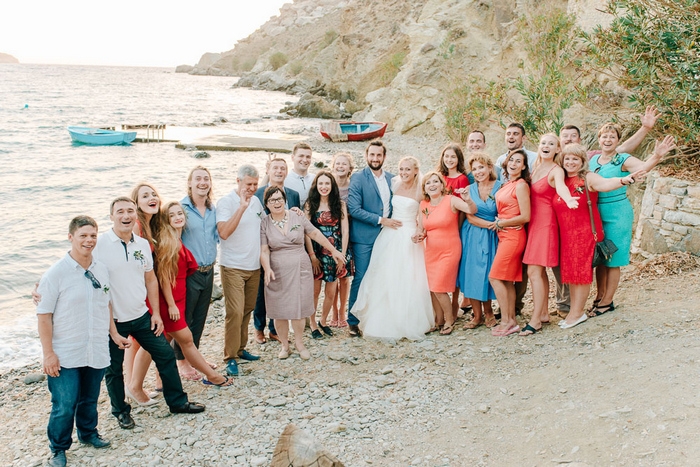 Vendors:
Photographer: Grace and Blush Photography
Venue: Beach Taverna, Symi Island, Greece
Save
Save
Save
Save
Save
Save
Save
Save