Is there a better way to ring in 2010 than with a hot little giveaway from Ban.do? I think not!
In case you have never heard of Ban.do (the first time I heard about them was when I blogged about this stylin' New York at-home wedding), they make beautiful hair accessories using vintage or vintage-inspired materials and embellishments.
And guess what? The generous folks at Ban.do have offered up one of their lovely bridal headbands as a prize for IW readers. This, dear readers, is the prize.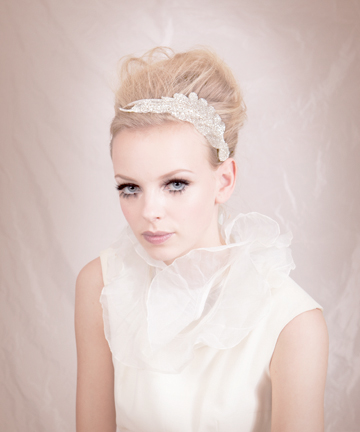 It's called no. 60.
If you need to get in touch with your inner Greek Goddess, this fantastic beaded piece will do the trick. And you can choose from either silver or copper.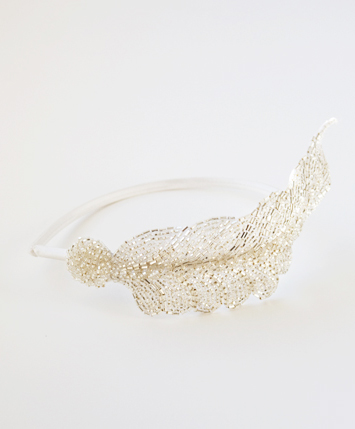 Here's what you need to do to get your name in the hat:
1. Fan Me on Facebook (already a fan? no prob.)
2. Leave a comment at the end of this post telling me why you must have this Ban.do headband.
3. Cross your fingers and wait until I announce the winners on January 18!
You have until 11:59 p.m. January 17, 2010  to enter. This contest is open to residents of Canada and the U.S. only. Winners will be selected by random number generator.
Good luck!