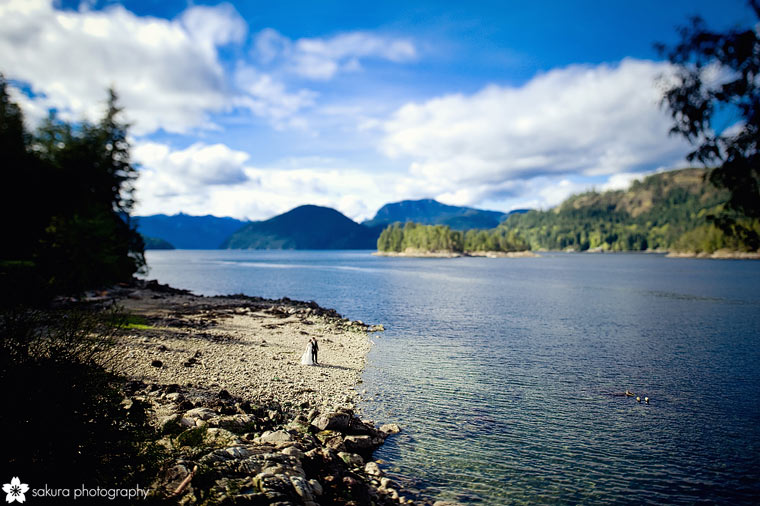 Ancient rainforests shrouded in salty mist.  A wild and mountainous shoreline. Deep, blue sparkling inlets, dotted with sea birds. What's not to love about British Columbia's Sunshine Coast?
The Westcoast Wilderness Lodge located in Egmont, BC, offers more than just a wild and mysterious landscape; It's also the perfect place to say 'I do'.
High up on a craggy granite bluff overlooking forests, inlets and islands, the Westcoast Wilderness Lodge offers a magical setting for your special day.
The lodge was built to host closely-knit groups for special occasions – which makes it perfect for an intimate wedding. The majestic decks and dining room, cozy accommodations and exciting wilderness adventures make it a unique destination wedding resort. Couples and their guests have complete and private access to the guest lodges, dining room and social lounge as well as the decks, hot tub area and twelve acres of wilderness.
To make the planning as stress-free as possible, a full-service wedding coordinator is on hand to ensure all the details of your big day are taken care of.
Check out this real wedding at the Westcoast Wilderness Lodge.
Photos: Sakura Photography