Kristen Wall from Lifesong Photography shot this lovely winter wonderland wedding at the Freestone Inn in Mazama, Washington,
Having a small guest list meant that Ben and Emily could splurge on their wedding guests by offering cross-country ski lessons the morning of the wedding, matching Smartwool winter hat wedding favors, and a pub meal for all of their guests the night before.
Magical!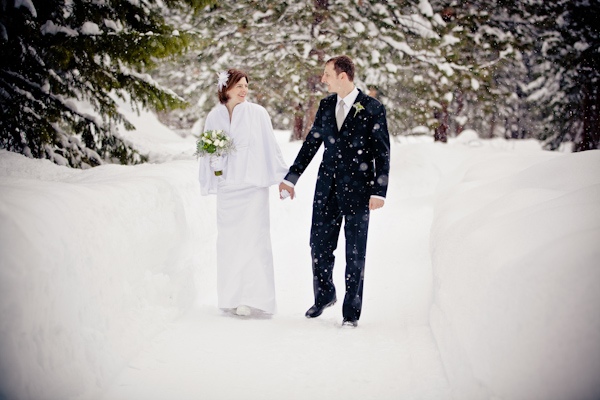 Emily, 32 & Ben, 41
Mazama, WA
Wedding Date: Jan 21, 2012
Number of Guests: 33
Wedding Cost: $12,000
Wedding Ceremony Location: Freestone Inn, Mazama, WA
Wedding Reception Location: Four Sisters at the Freestone Inn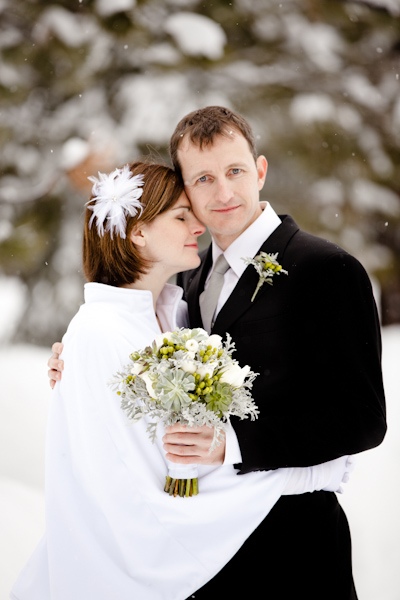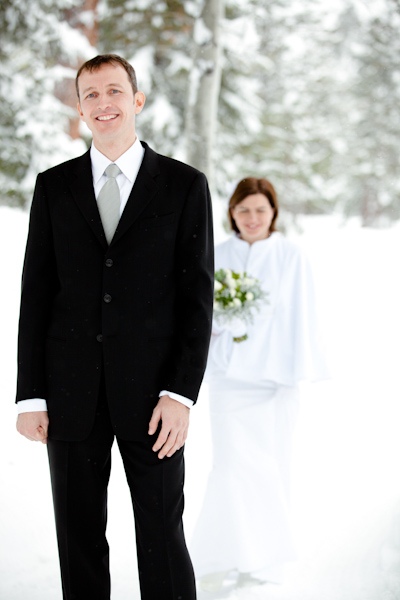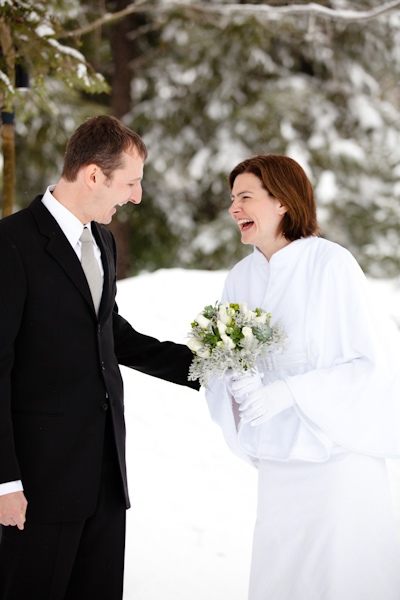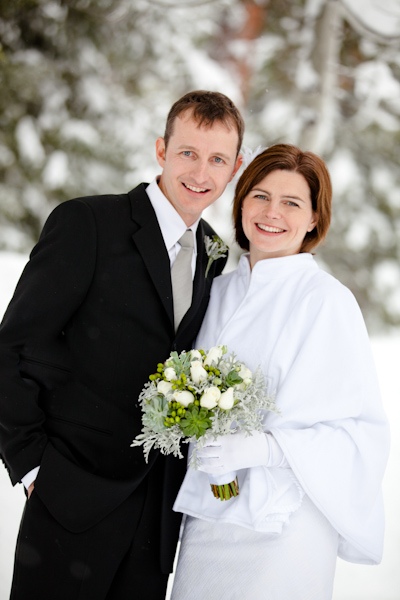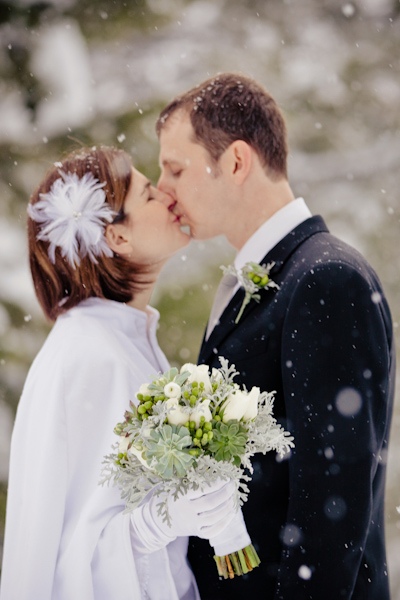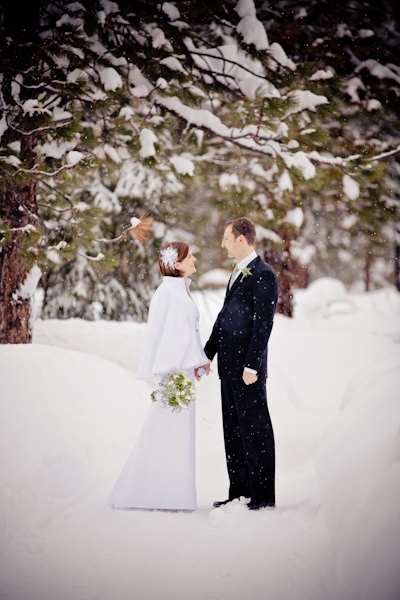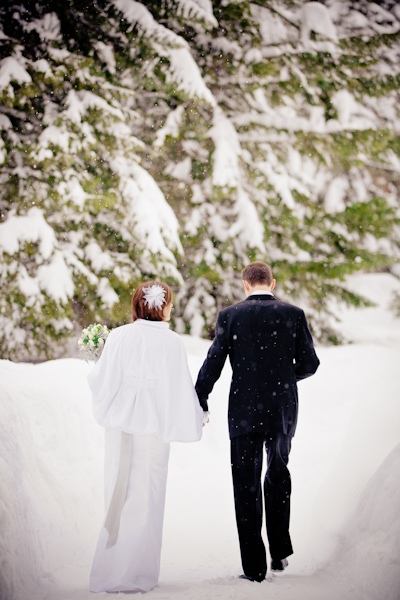 Why did you have an intimate wedding?
We wanted a chance to really connect with our guests and make it more of a weekend celebration rather than a single evening that passed quickly.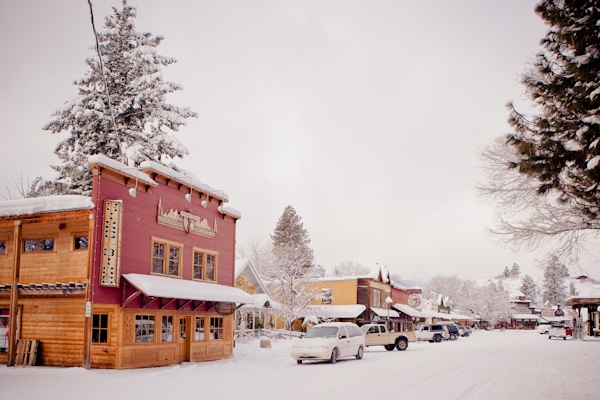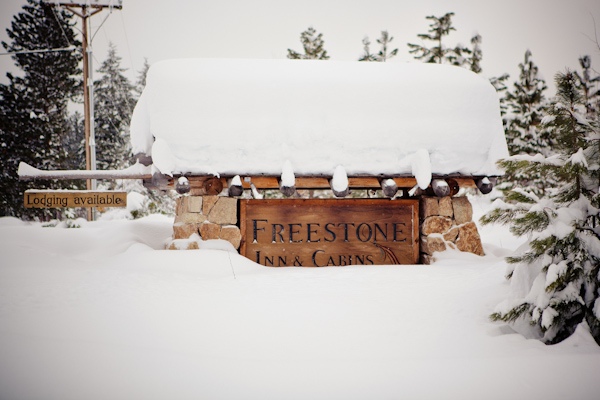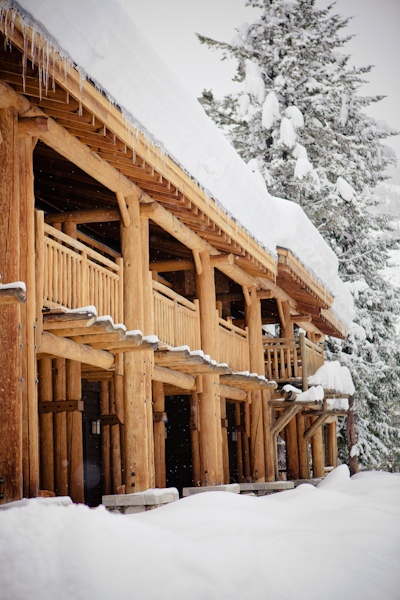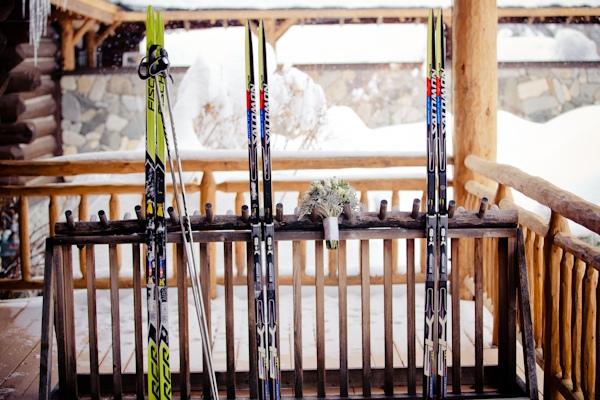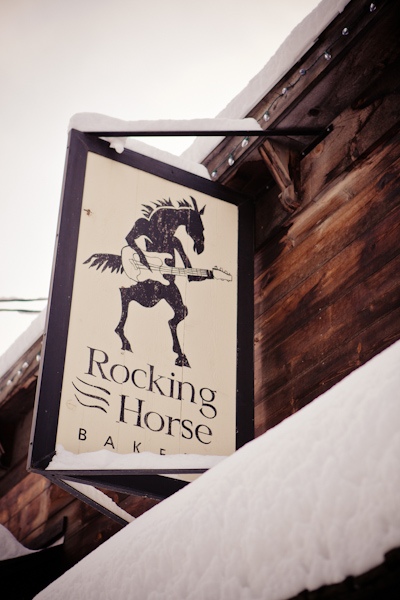 What are some the challenges that you faced planning an intimate wedding?
Keeping the guest list small was definitely the hardest part. When we started planning we wrote a list of the people we really would have loved to share the experience with. When we settled on a small wedding we had to cut the list in half. There were great friends who would have expected to be invited that I had to pass along the unfortunate news to. Everyone was wonderful and really understanding about it though which made it easier.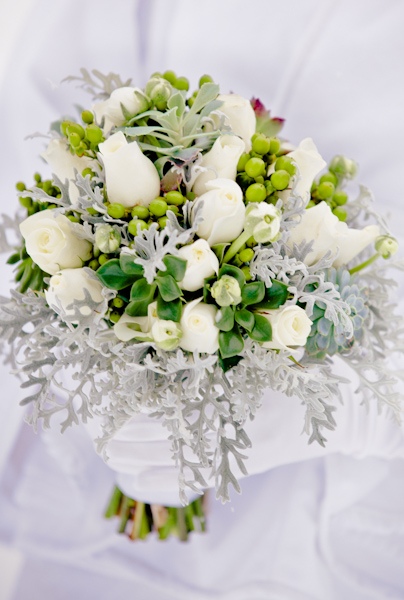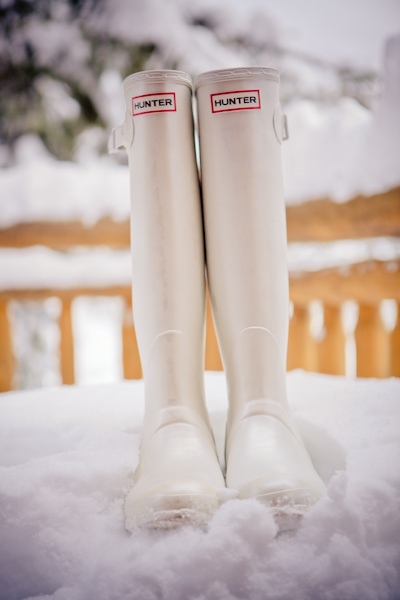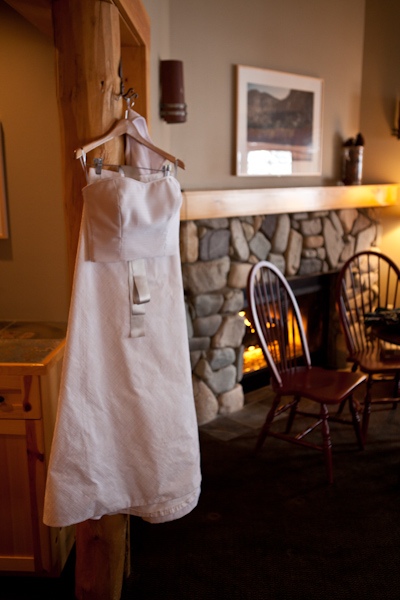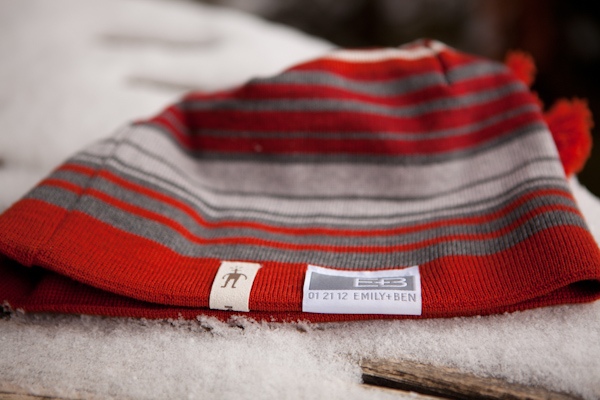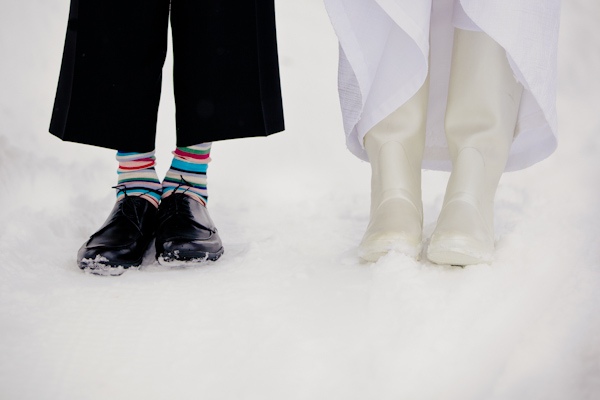 Was it difficult to pare down the guest list?
Yes, it was a challenge. We are both grew up a long way from where we currently live on the west coast. I (Emily) am from Orangeville, Ontario, Canada which is near Toronto, and Ben is from Adelaide, Australia. We made it a little easier on ourselves by having two engagement parties in our hometowns prior to the wedding. We invited family including grandparents, aunts, uncles, cousins and old friends. It gave us a chance to celebrate with the people we loved without requiring them to travel great lengths to be at our rather remote wedding.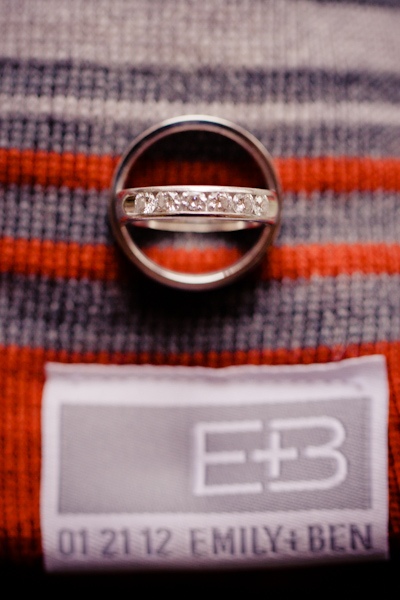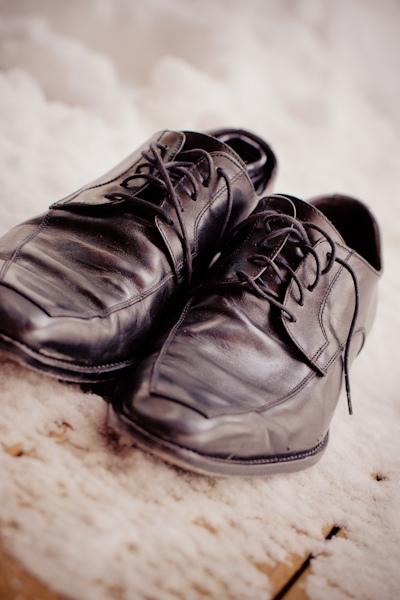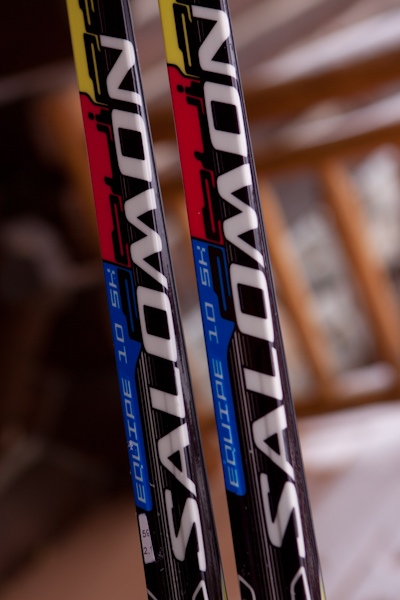 Did you have any 'issues' with the small guest list from friends and family? If so, how did you address them?
No real issues. I was worried about telling a few people, but everyone reacted well – especially those who have already been married. They understand the difficulty that wedding guest lists can create.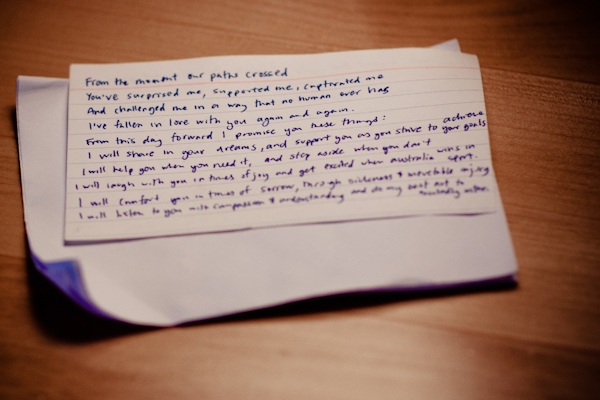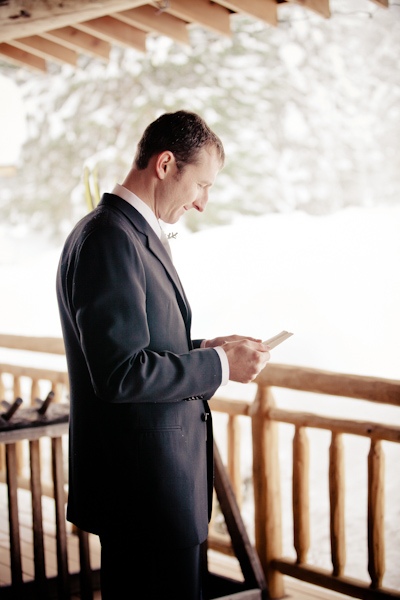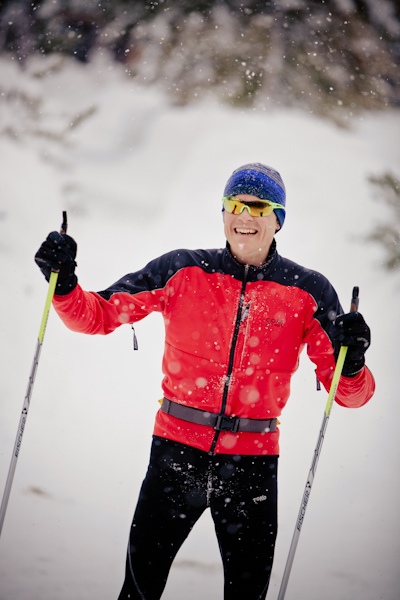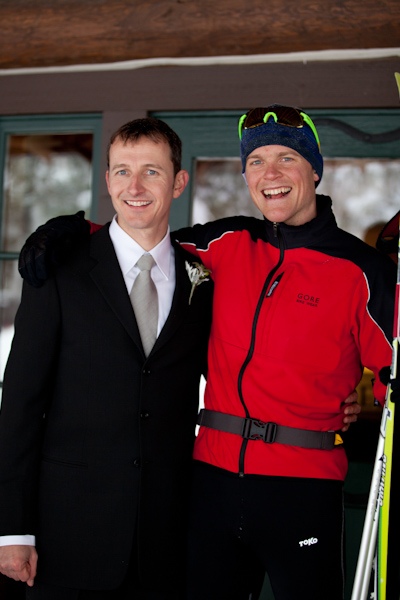 What were the highlights of the ceremony?
It was personal, intimate and in a location we both had a connection to.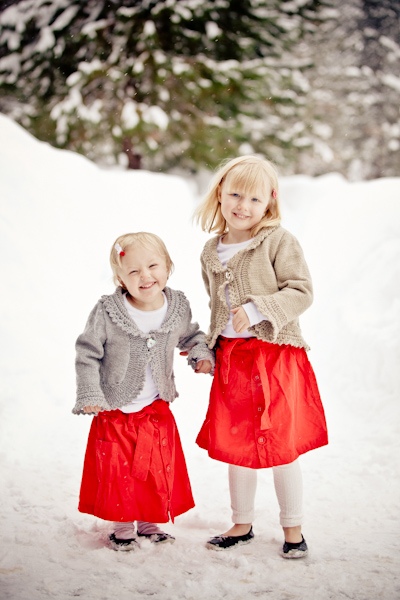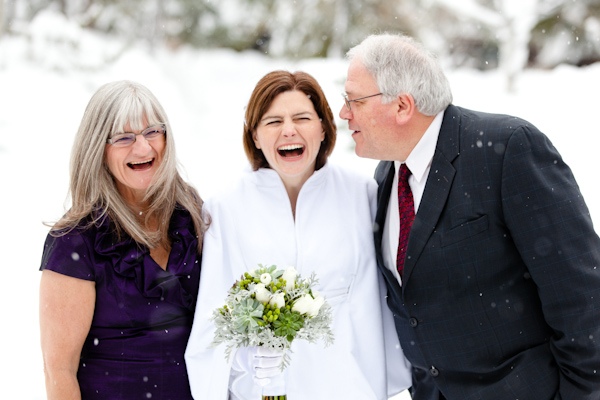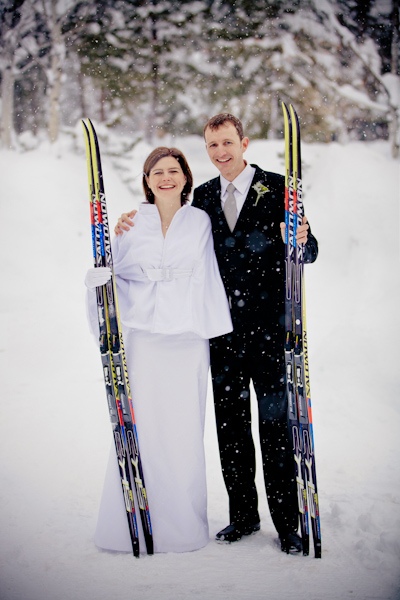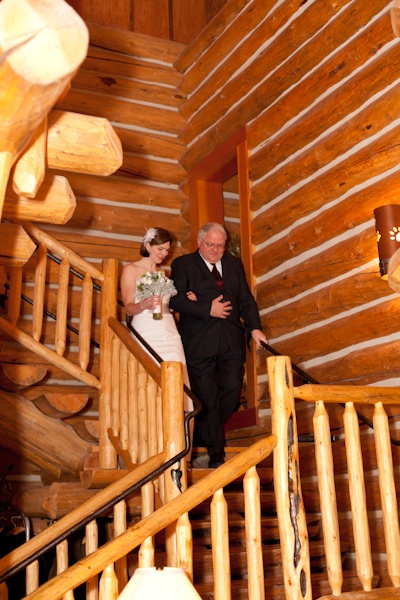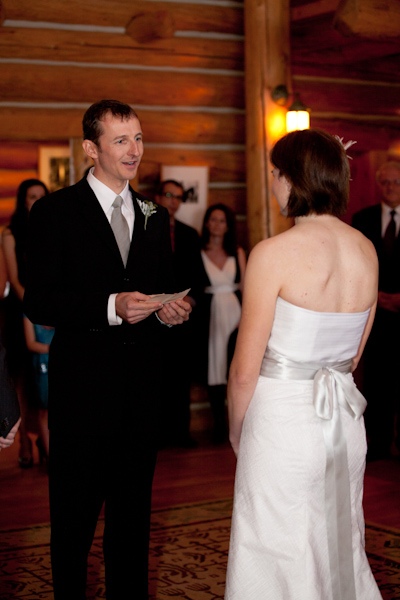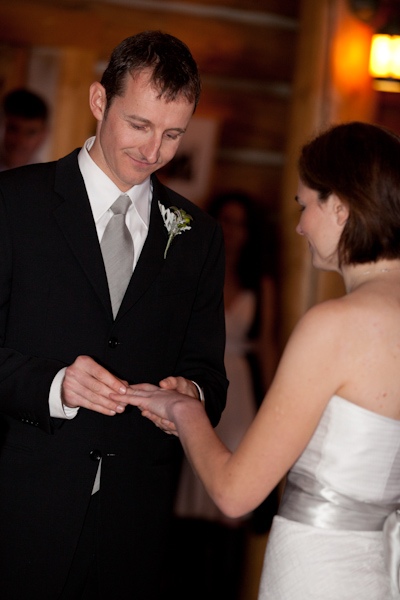 What were the highlights of the reception?
Rather than a reception highlight, a highlight of the weekend was that everyone got out and enjoyed the snow on the morning of the wedding. We arranged some cross country ski lessons for people who were new to the sport and 20 people took part. Others skied on their own or snowshoed. All the guests also had matching striped Smartwool hats that we personalized so people could easily recognize who was there for the wedding and they become friends before the official event even started. It was the perfect way to start off an amazing day.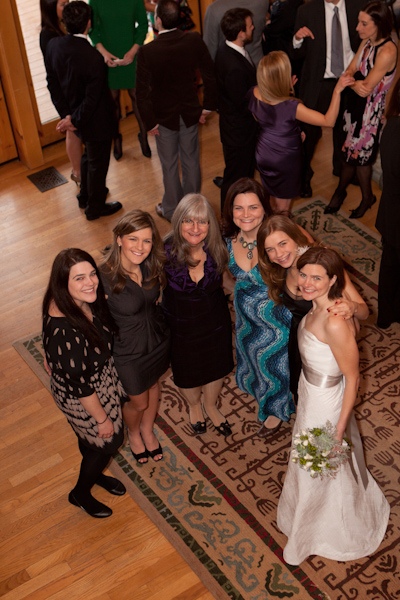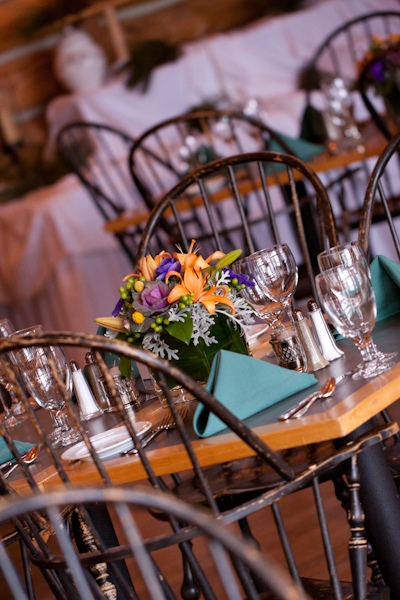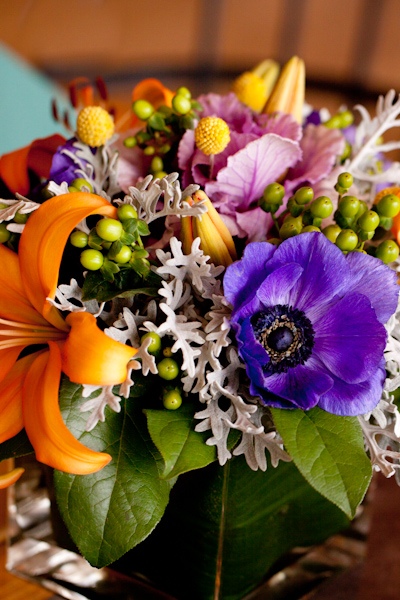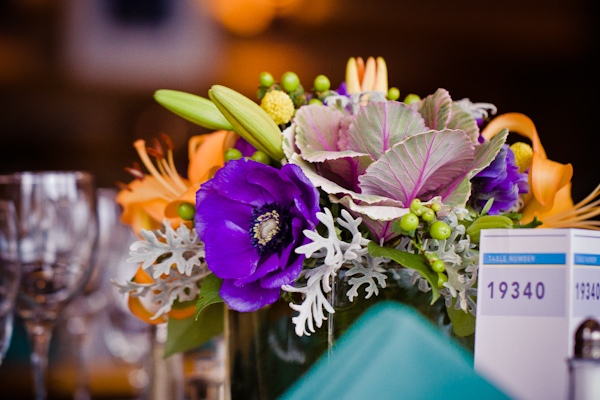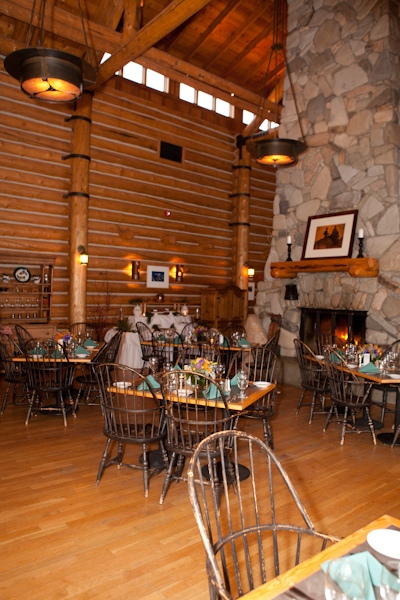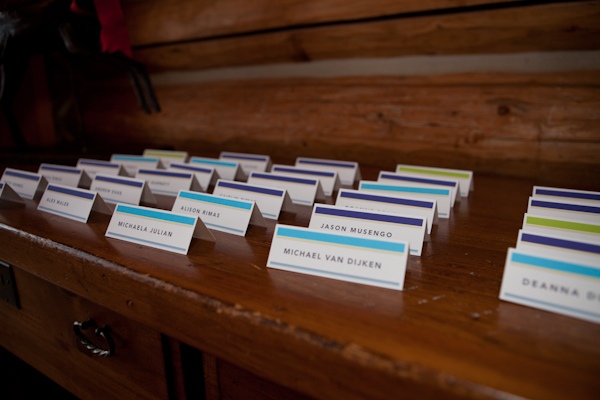 What was the best thing about having an intimate wedding?
There were many great things. One that comes to mind is that it made it a lot easier to plan. Knowing that it was going to be our  closest friends and family meant that I was less worried about everything being perfect; I knew the guests would be supportive and have fun. It also gave us a chance to do fun things that would have been pretty cost prohibitive otherwise – like get everyone hats and hosting everyone for a pub meal on Friday night.
What advice do you have for couples who are considering an intimate wedding?
Celebrate the fact that it is small and do things that would not be possible in a larger wedding.  This might mean making each persons experience more personal, or having fun with the location or activities.
Vendors:
Dress + Jacket: Roanne Sones
Dessert:
Instead of a traditional wedding cake, the couple hired the local bakery called
Rocking Horse Bakery
and ordered different types of pies and one carrot cake for a total of $133.00.