Why is it that something as natural and organic as a beach wedding has gone the way of plastic shells and brightly colored flip flops?
Beach weddings are ideal because you really can't get a better backdrop. Is there anything more beautiful than shimmering water and soft, velvety sand?  Oddly enough, finding beach elements that are chic and sophisticated can truly be a challenge, so I've taken out some of the grunt work and compiled the most beautiful beach decor for your wedding. Stylish oceanic elements from the invites to the altar.
My favorite thing about this cake is that if it wasn't at a wedding on the beach you would have to look closely to see that there is wave and pearl detailing on the bottom of each layer.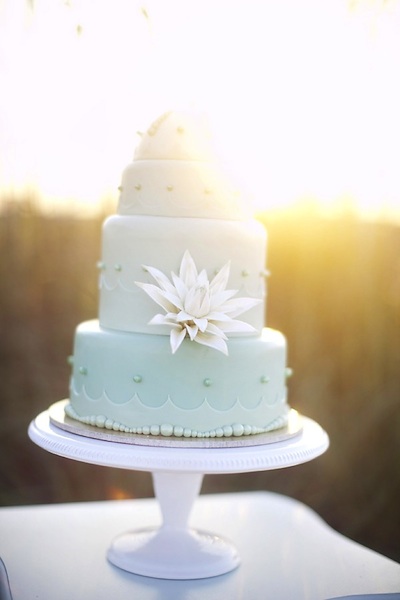 Invitations seem to be nearly impossible to find without any seashells, coral or waves being present. Here are two that are stylish and modern that just hint at a beach wedding, don't beat you over the head with it!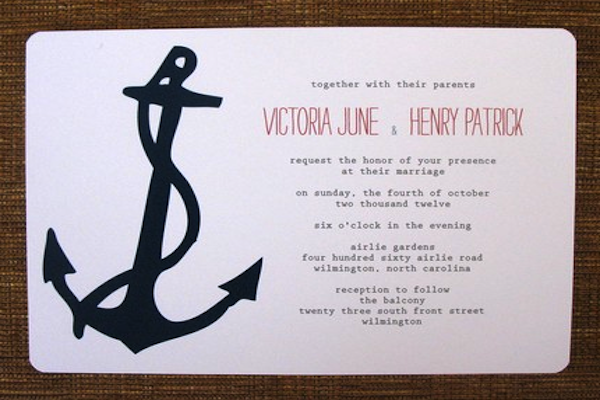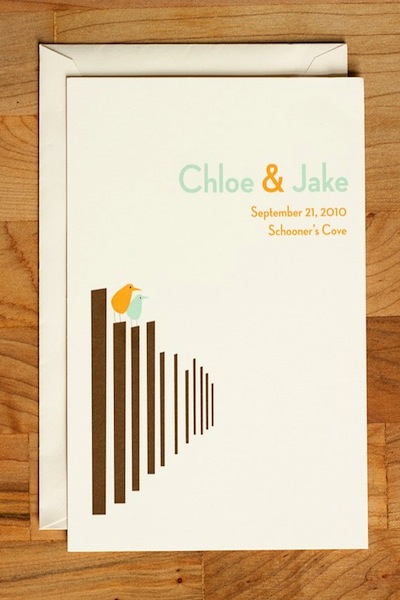 These are cute escort card options, as long as this is the only "message in a bottle" themed item you use.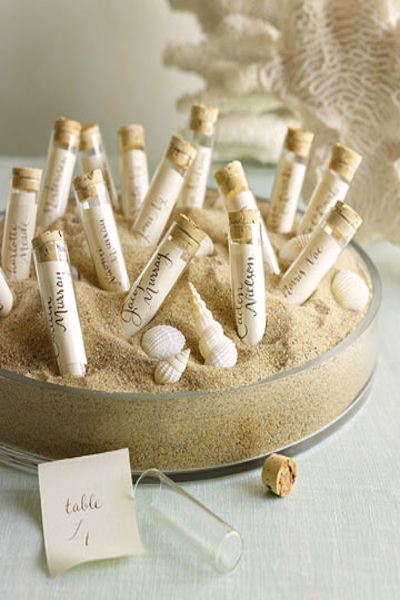 With a wedding at the beach altars are very optional. It's nice to have something to pull your eye towards, but with a backdrop as pleasing as the ocean it's best to make your altar big enough for you and your officiant, but don't feel the need to fill the whole space (which is impossible), because your chairs will also help to direct your guests toward you as well.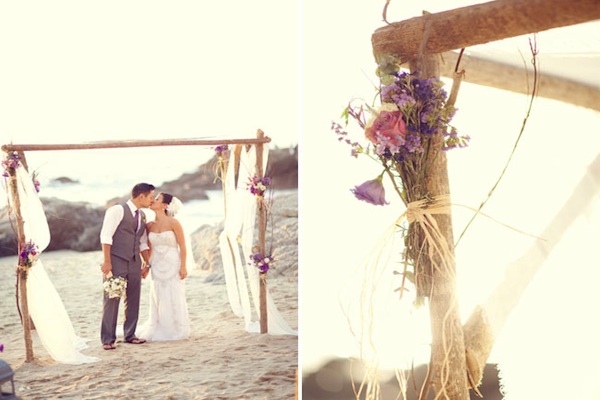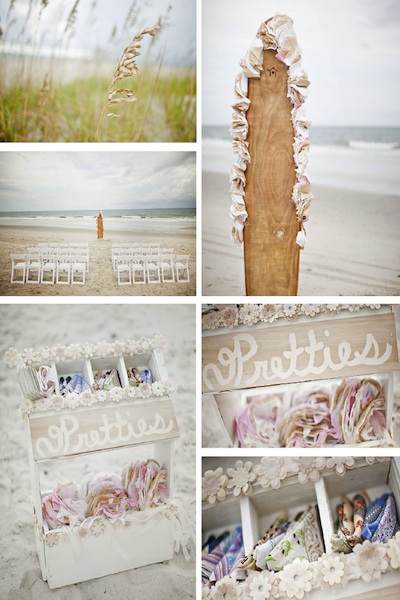 And don't forget the jewelry. Here is a stunning beach glass necklace, perfect for your maids wearing cobalt blue.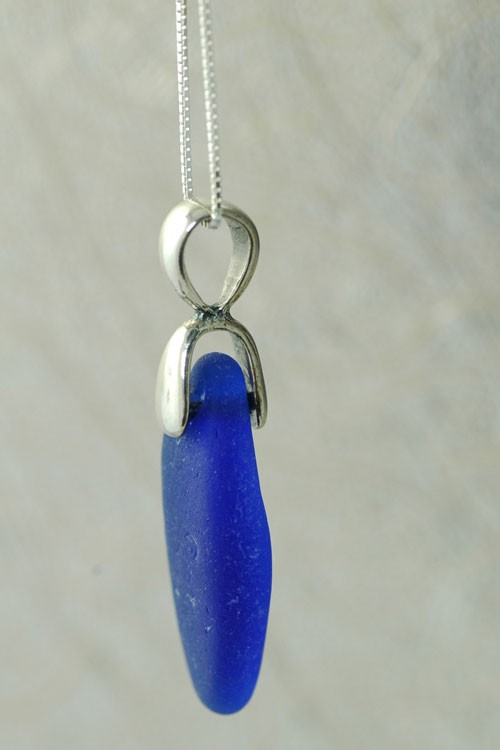 Speaking of sea glass, what about sea glass candy wedding favors for your beach wedding?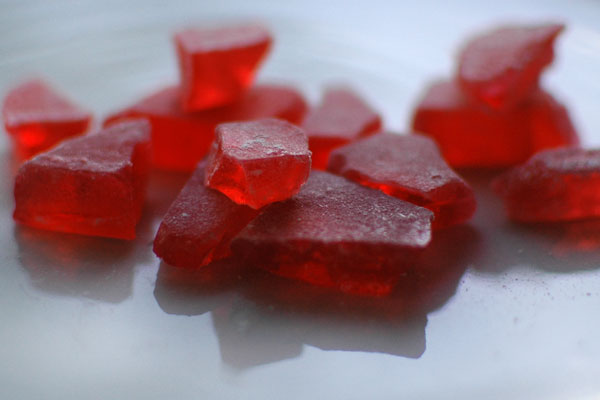 A successful beach wedding is one that displays the beach theme subtly and still let's the bride and groom be the focus and most important elements of the big day. All decor should be natural, items found close to the area where you're getting married and those items will help to influence you colors, little details, etc.
Now a bar has been set and you can use that as a jumping off point! Plus, keeping you and your partner as the focal point of the wedding helps keep any desires to buy hundreds of seashells and a glue gun at bay. Happy planning!
Photo One: stylemepretty.com; Photo Two: stylemepretty.com; Photos Three and Four: Etsy.com; Photo Five: MarthaStewartWeddings.com; Photo Six: greenweddingshoes.com; Photo Seven: weddingsunveiledblog.blogspot.com;