When planning your wedding, make sure that it reflects your personality.  One of our favorite ways to do this is to incorporate personalized wedding jewelry.  Whether the jewelry is for yourself or your bridal party, it's a great way to be able to look back on the joyous occasion.
Here are some of our favorite personalized  items from Etsy.
We love these colorful, thick bracelets by SweetAuburnStudio. The bright color and the gold go together perfectly.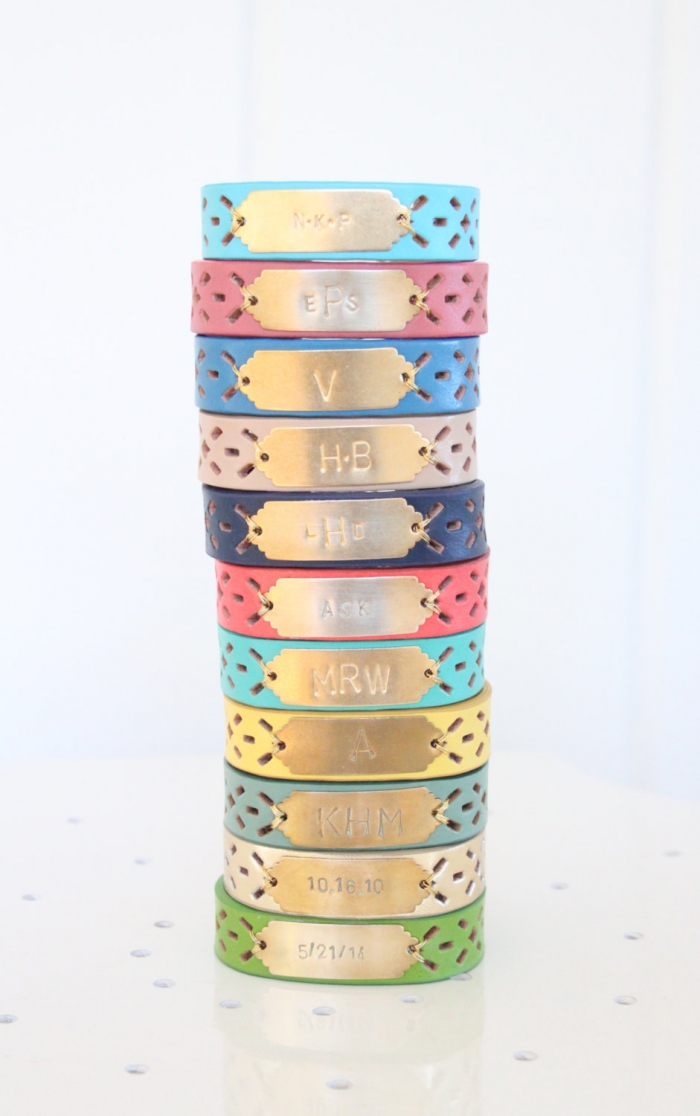 What better way to personalize your bridesmaids jewelry than to incorporate their birthstones in these beautiful necklaces by IrinasGemsandStamps.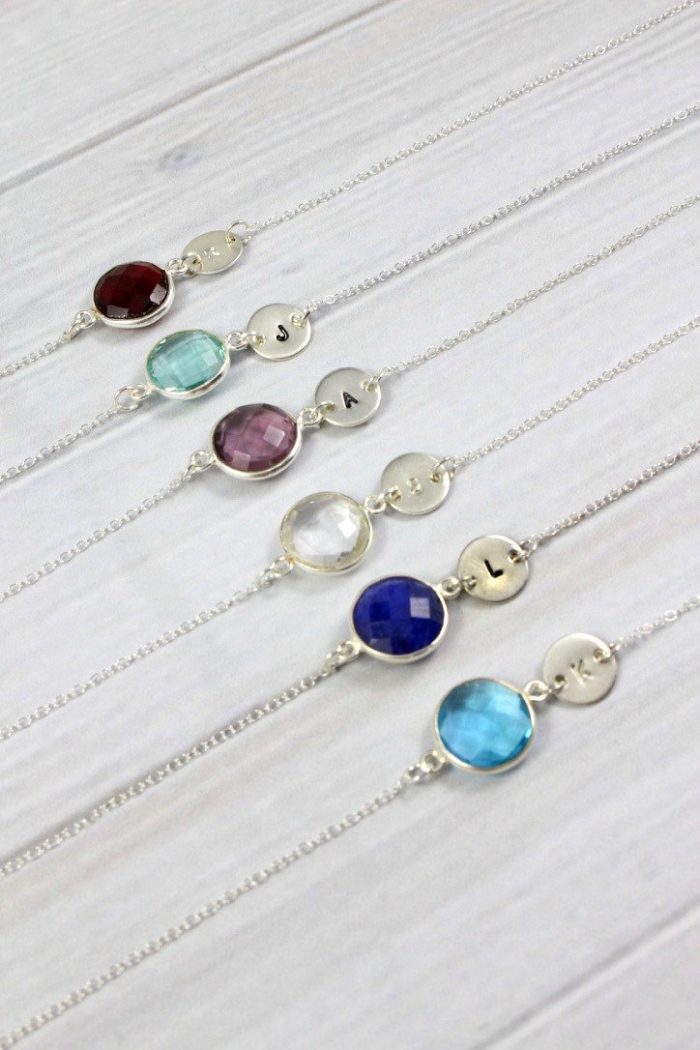 For a more classic and simple approach, we love these round pendant necklaces by MignonandMignon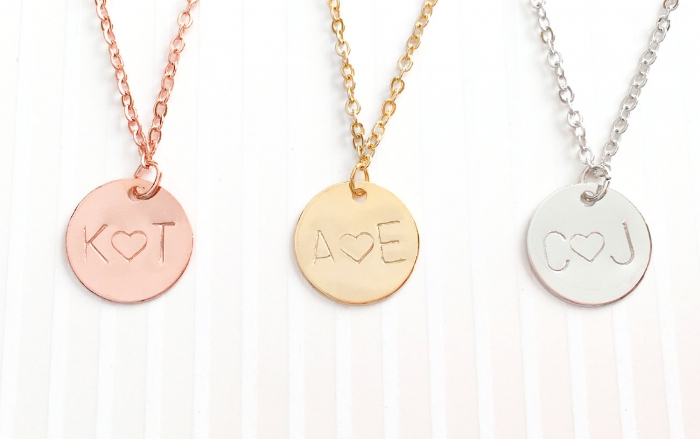 Another great and simple design by MignonandMignon is this beautiful heart shaped initialed pendant in rose gold, silver, or yellow gold.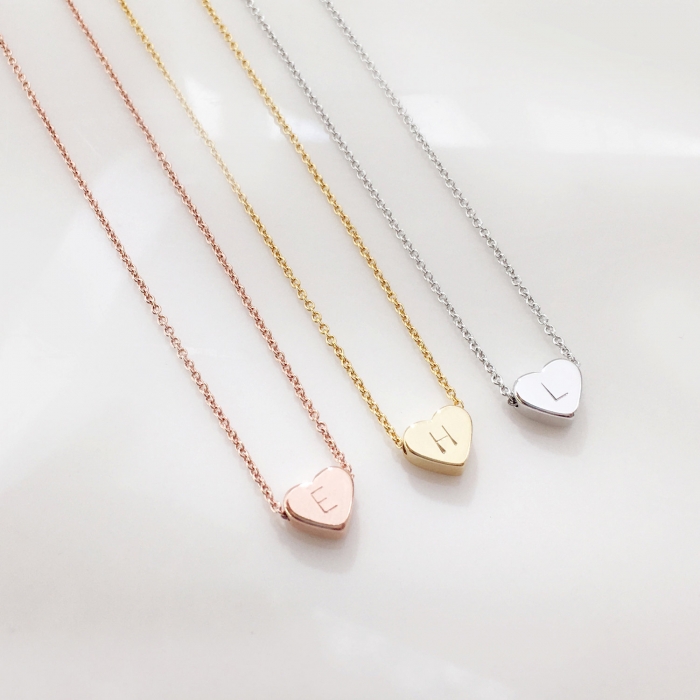 These golden bangles by THEmodernBAZAAR are perfect for your bridesmaids to wear on your wedding day, but will also work nicely worn more casually.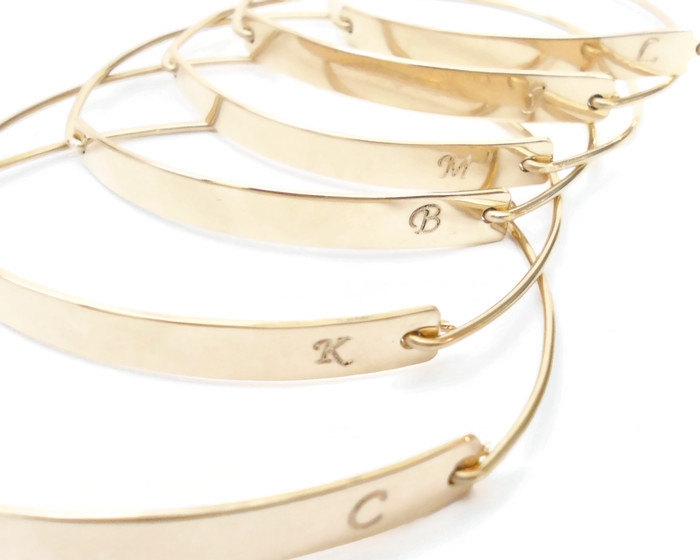 If you love the look of anything druzy, you'll be sure to love these colorful options by IrinasGemsandStamps!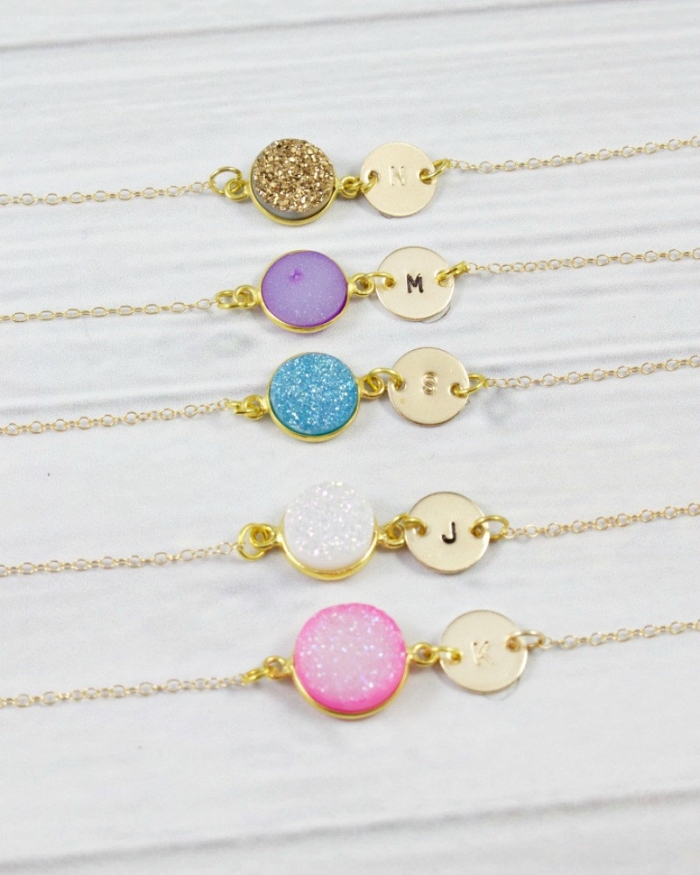 These strong brass necklaces by RiverValleyJewelry can come engraved with a beautiful personal message for any close friend or family member as a memory of the wedding day.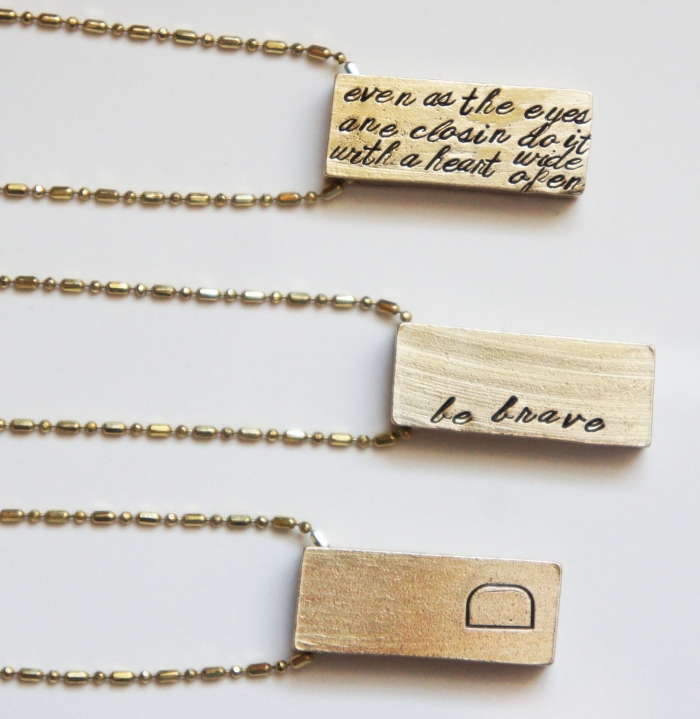 Monograms are one of the biggest wedding and party trends, so we couldn't resist these monogrammed necklaces by SarahTrumbauer.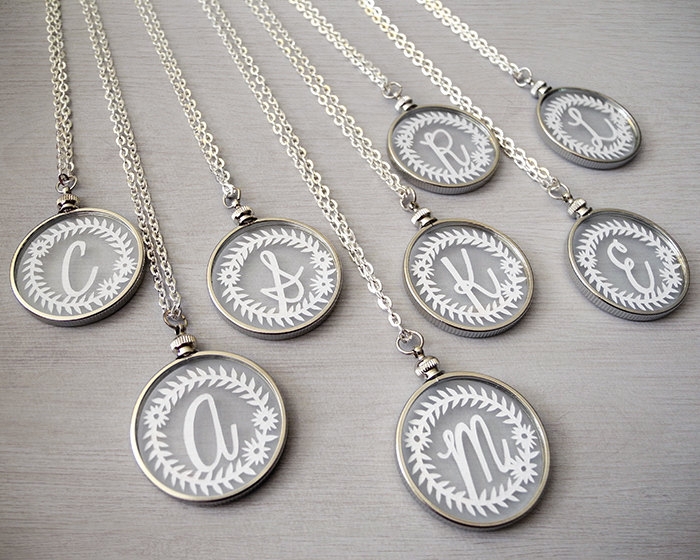 Rose gold necklaces are always a classy option for bridal jewelry, but this beautiful necklace by SeaAndCake is one of a kind with its three personalized pendants.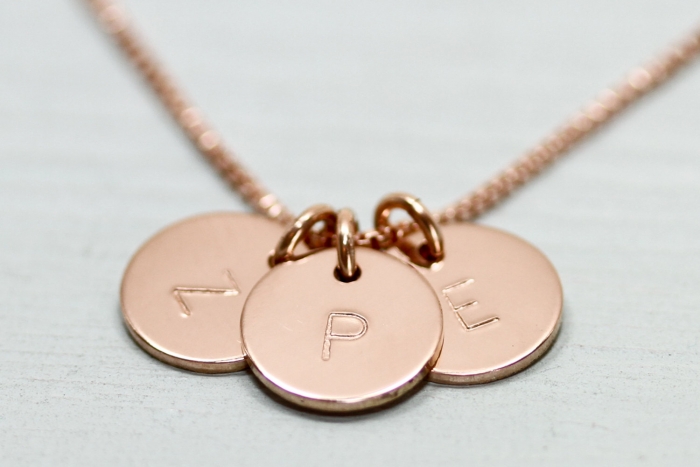 Rose gold and pearls are an absolute match made in heaven, and this initialed necklace by SprigJewelry proves it.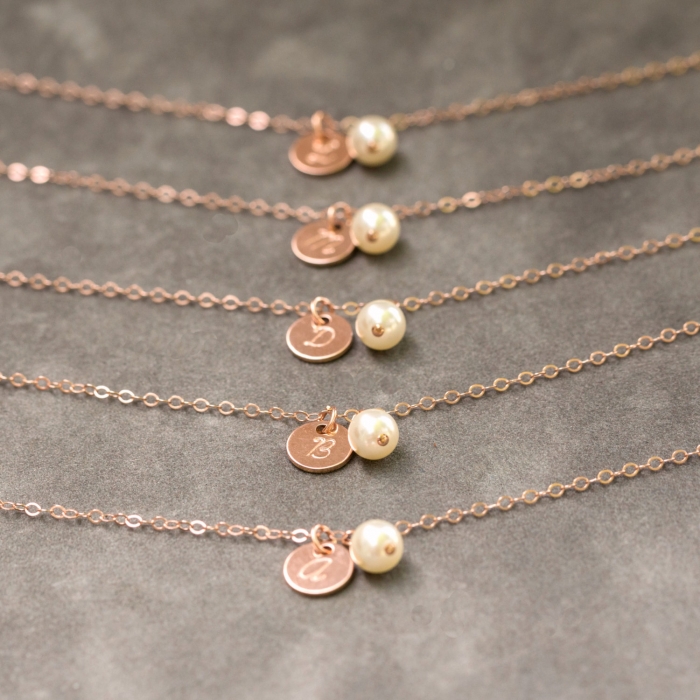 Simple and elegant, these beautiful necklaces by FreshyFig allow you to engrave initials, names, or even a sweet saying for those you love.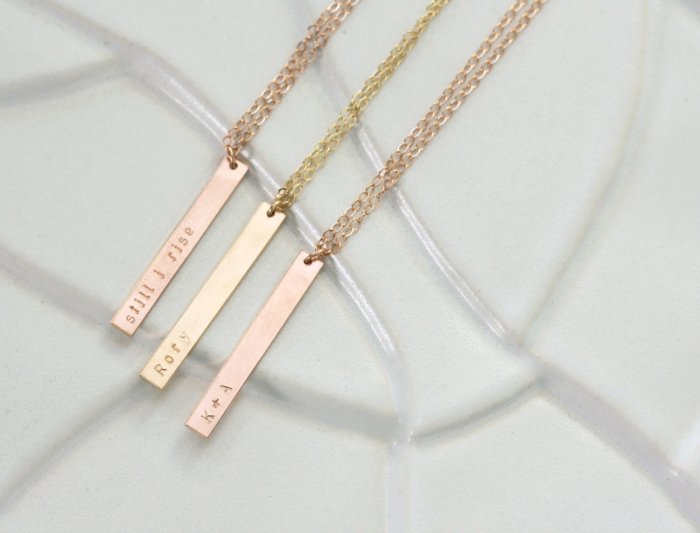 For a bolder look, these engraved necklaces by LayeredAndLong are sure to be a show-stopper.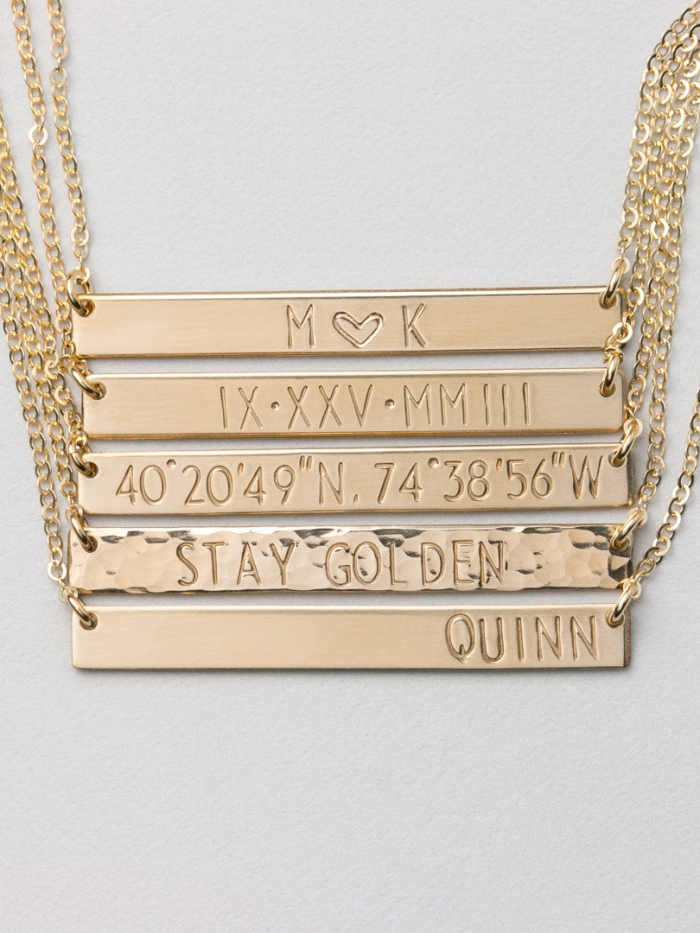 Finally, we couldn't resist this dainty custom rose gold initialed necklace by CustomChic801. We love how sweet and simple this design is.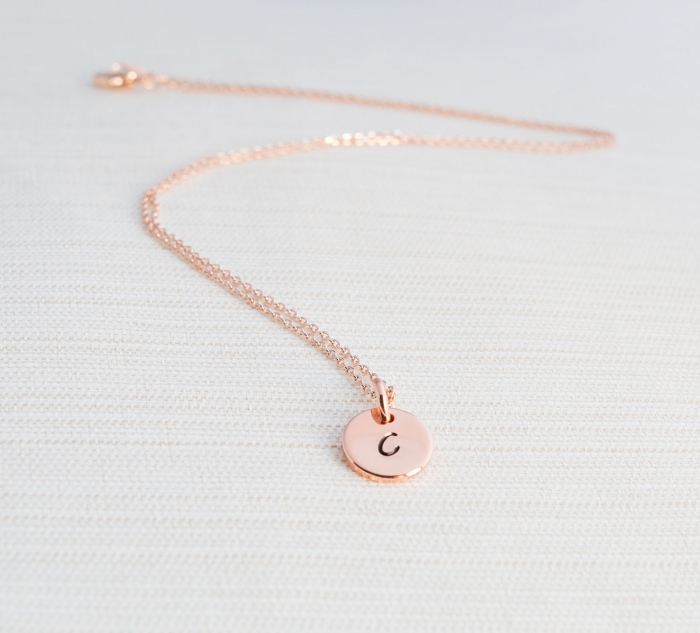 *This post contains Etsy affiliate links.
Save
Save
Save
Save
Save