Not wanting to deal with the pressures that come along with having a big wedding, Evan and Emma were originally planning on eloping without any guests, but ultimately the couple chose to include both sets of parents in their special day. Despite that fact that not all of their friends and family members understood their motivation and desire to have an intimate wedding, the newlyweds have zero regrets about their wedding day ceremony. To them, it was perfect and magical – a day they will never forget!
Special thanks to Monique Serra for sharing the photos from Evan and Emma's gorgeous day with us!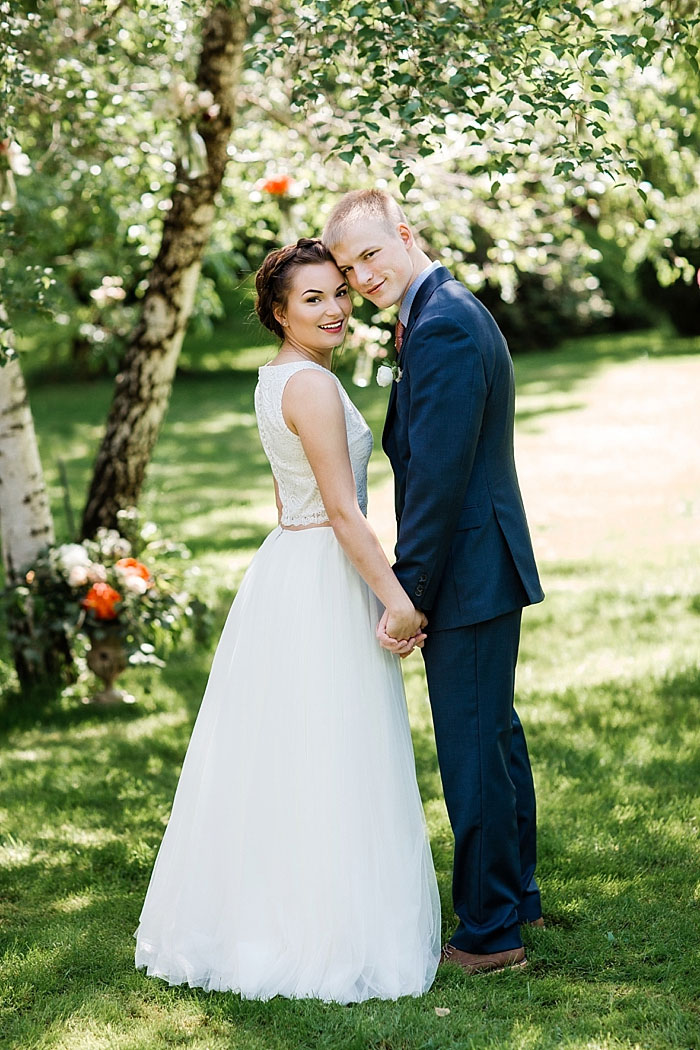 Evan, 20 & Emma, 20
Location: Marcola, Oregon 
Wedding Date: May 6th, 2016 
Number of Guests: 4
Wedding Cost:  $3,500 for wedding dress, tux, pictures, and flowers 
Wedding Ceremony Location: Marcola, Oregon 
Wedding Reception Location: New Hope Ranch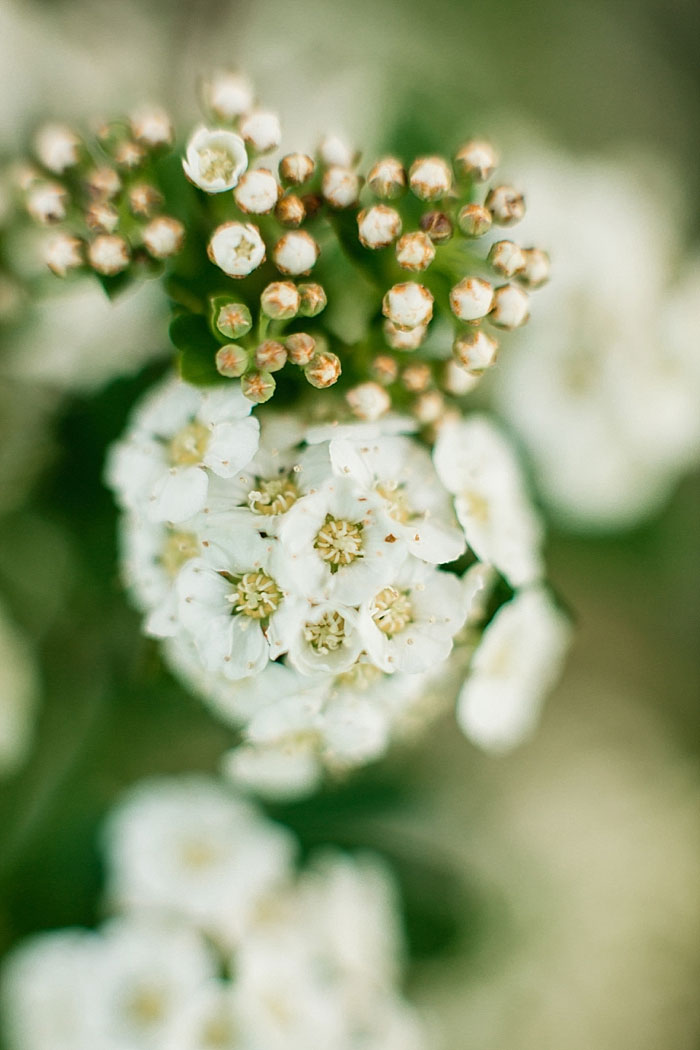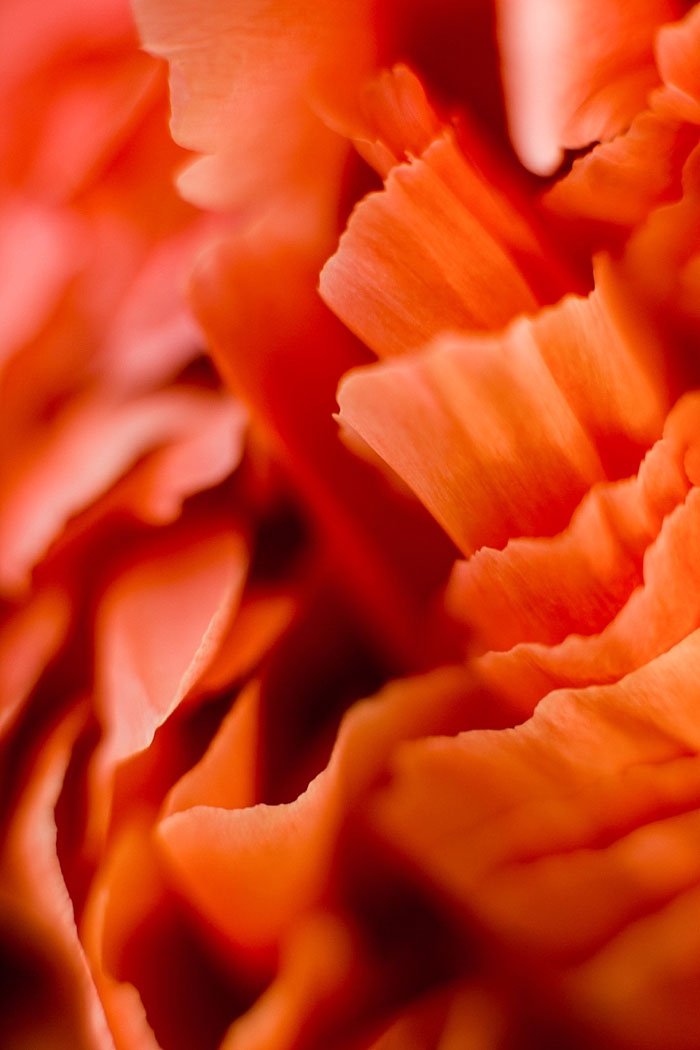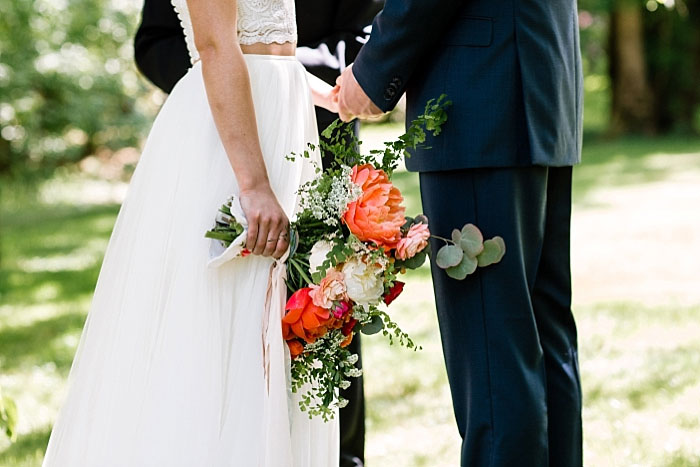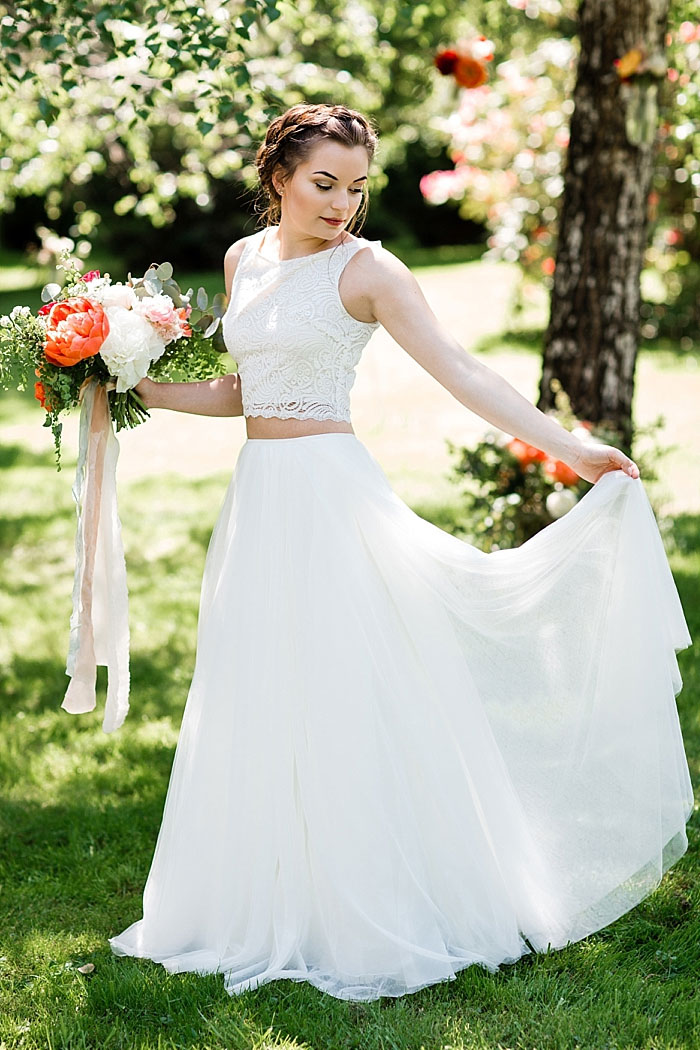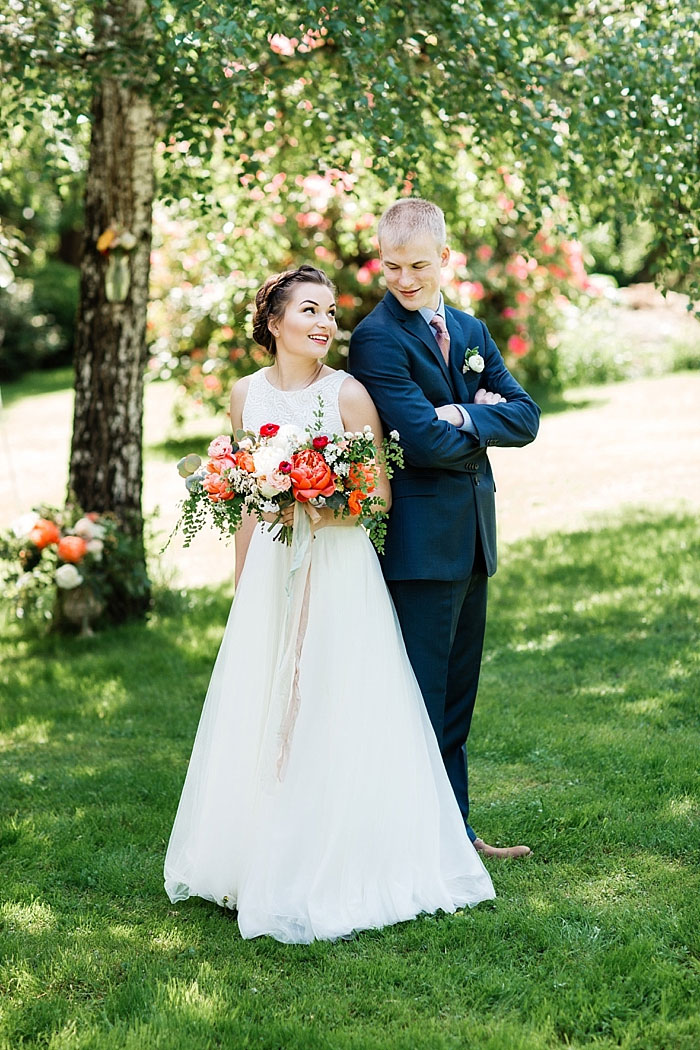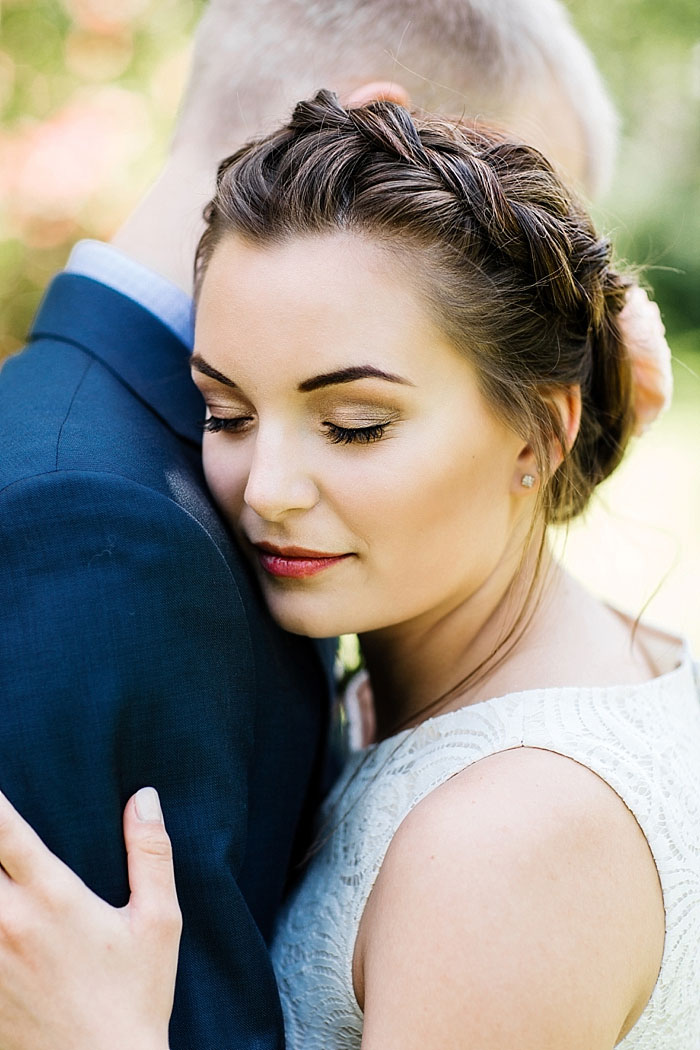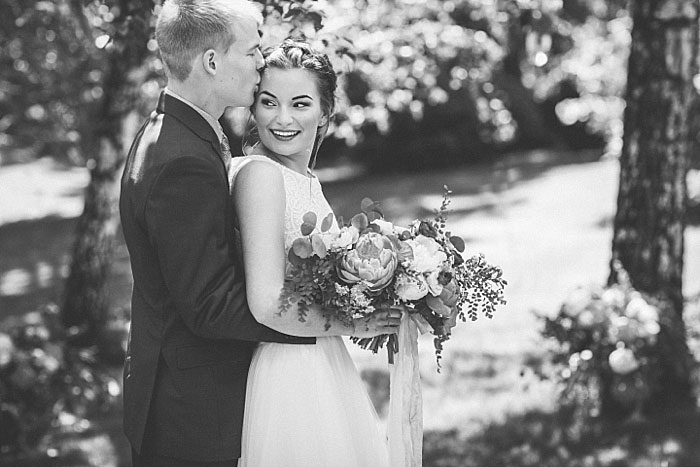 Why did you have an intimate wedding? 
We chose to have a small, intimate wedding because we really wanted to focus on the commitment we were making to each other and not worry about the pressure that sometimes comes with a big wedding.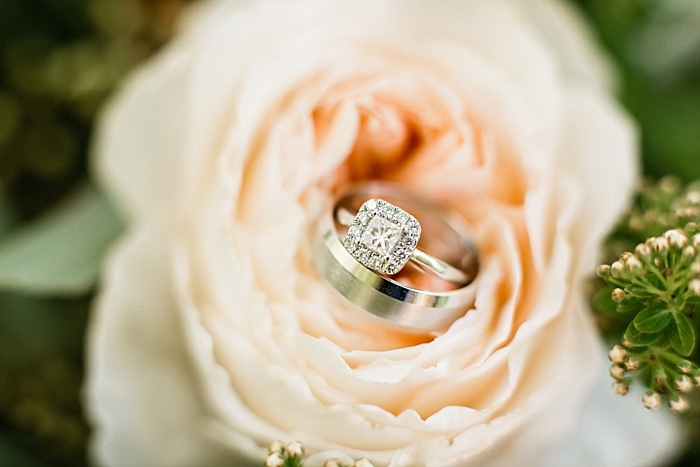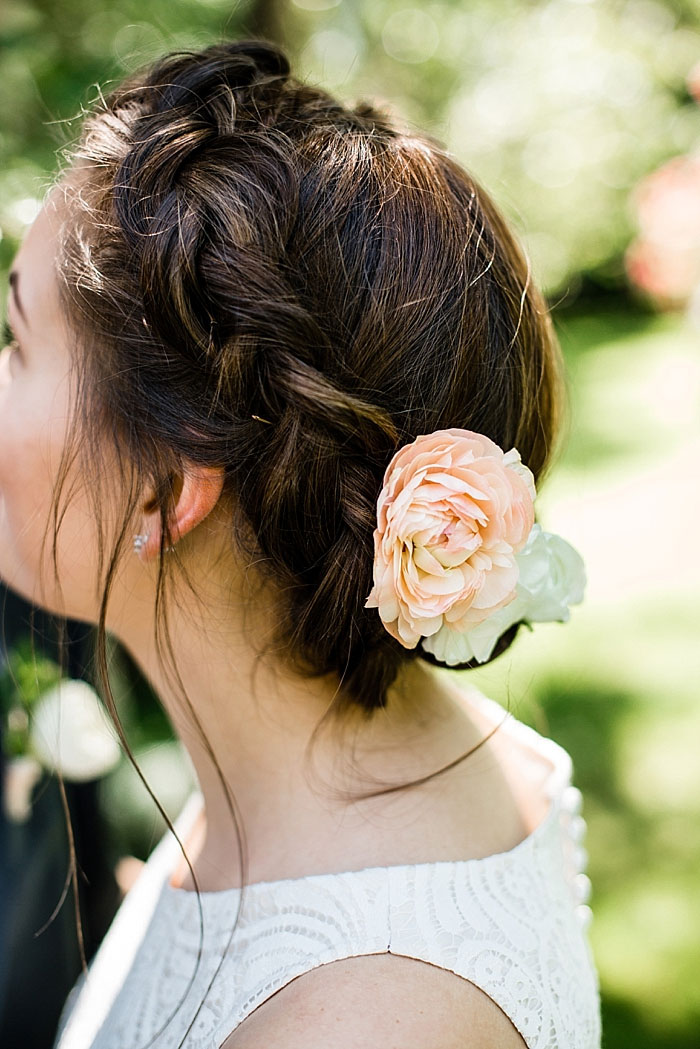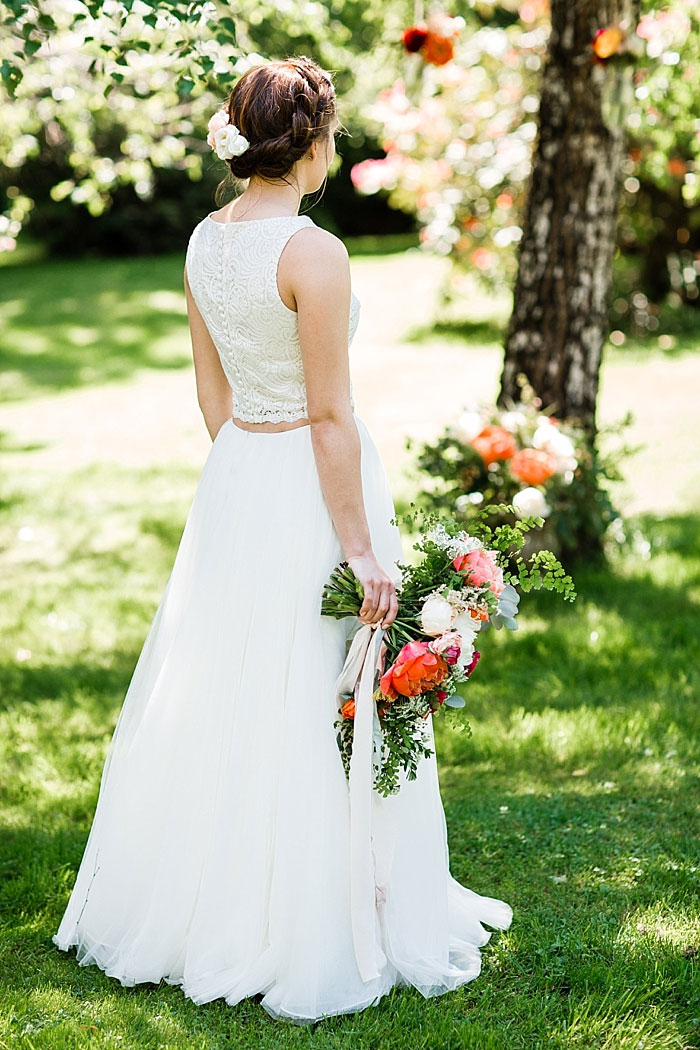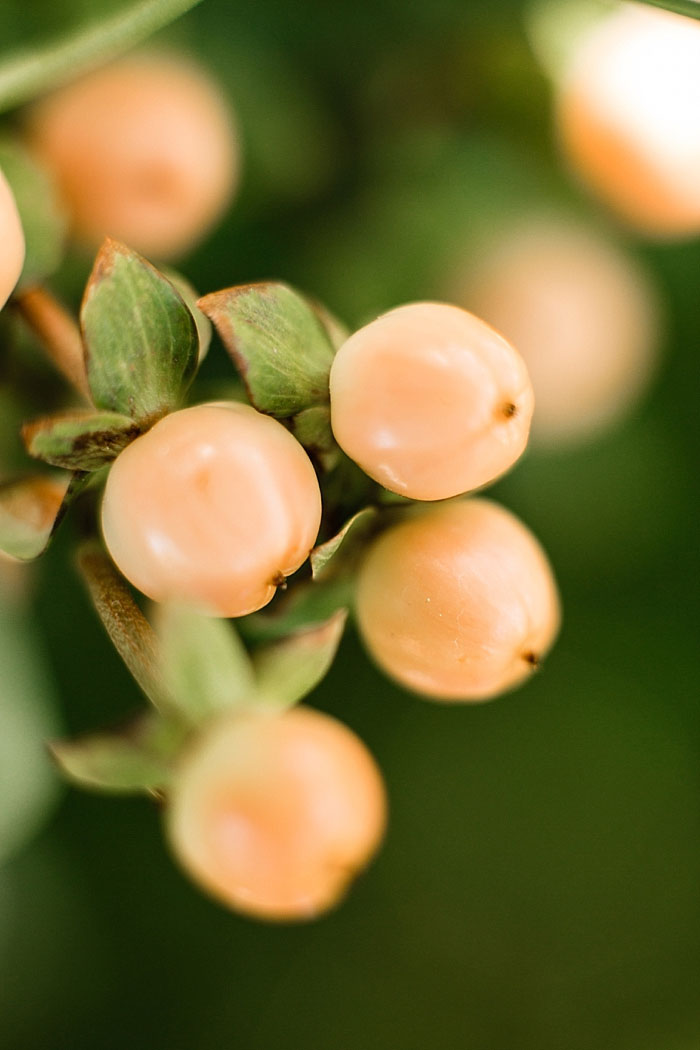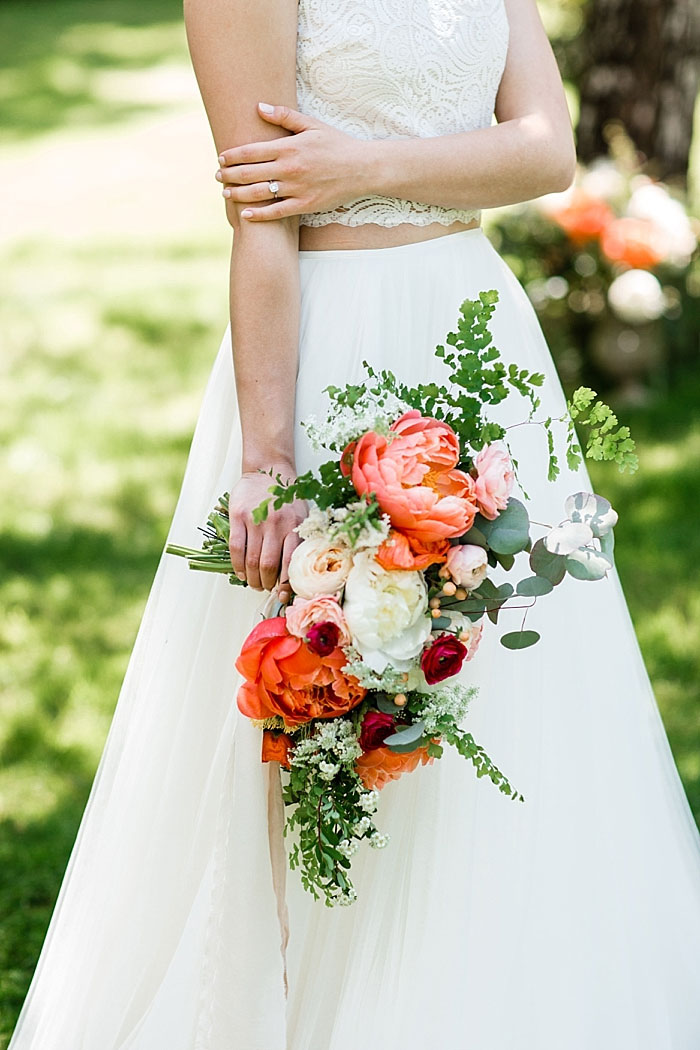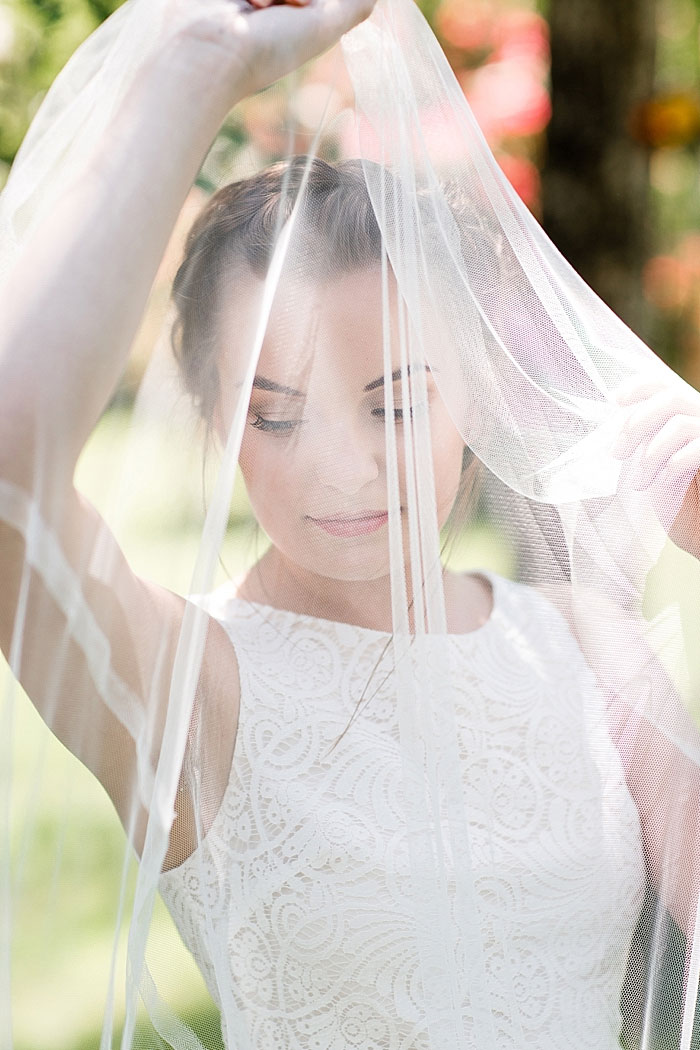 What are some of the challenges that you faced planning an intimate wedding? 
I think our biggest challenge was deciding who to invite. Originally, it was just going to be Evan and I, but we decided to invite both sets of parents. Thankfully, the rest of our families were very supportive of our decision.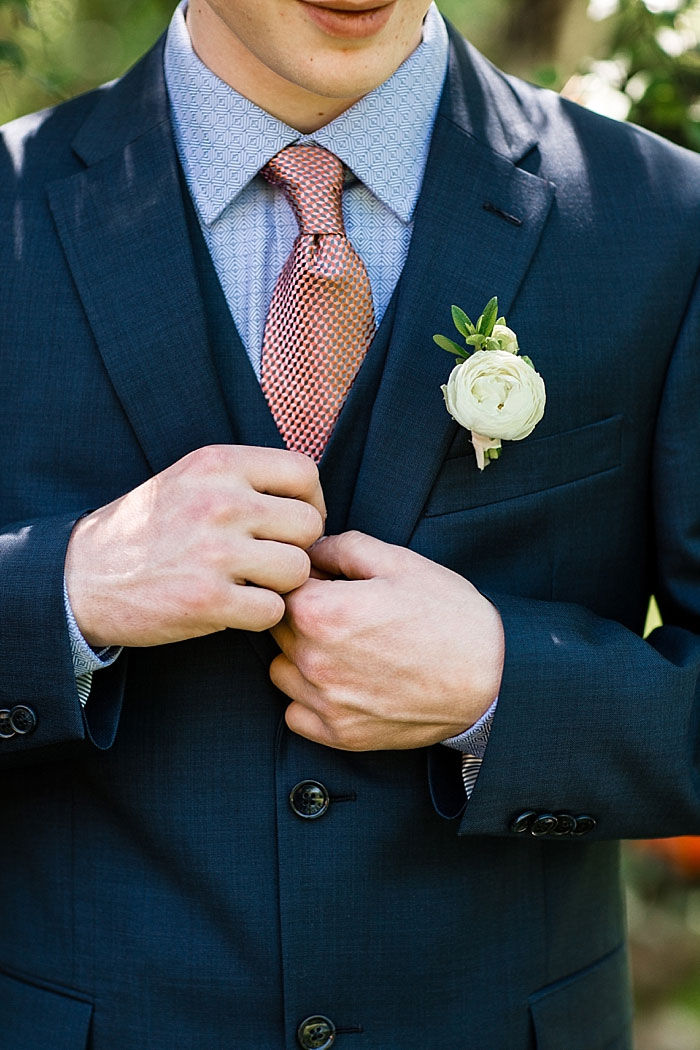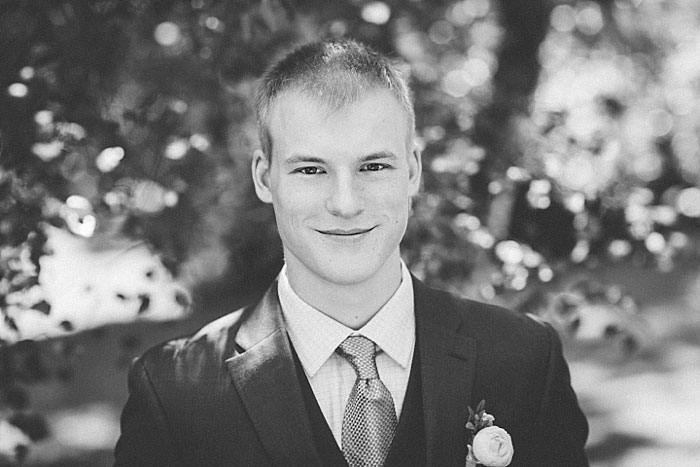 Was it difficult to pare down the guest list? 
It wasn't difficult to pare down the guest list because originally we weren't going to have any guests anyway.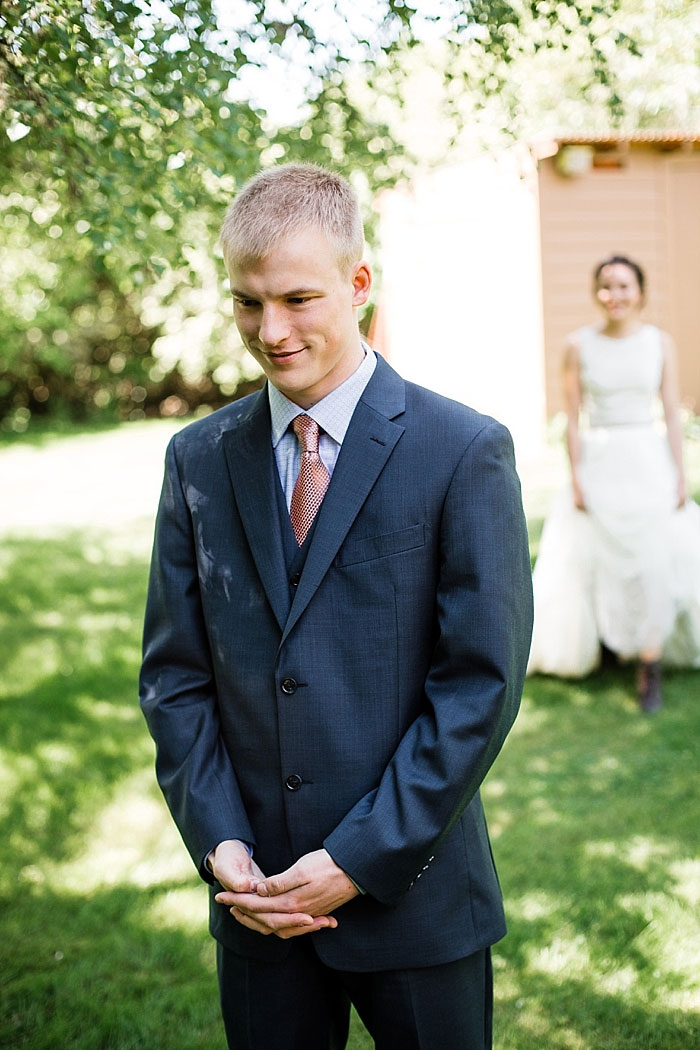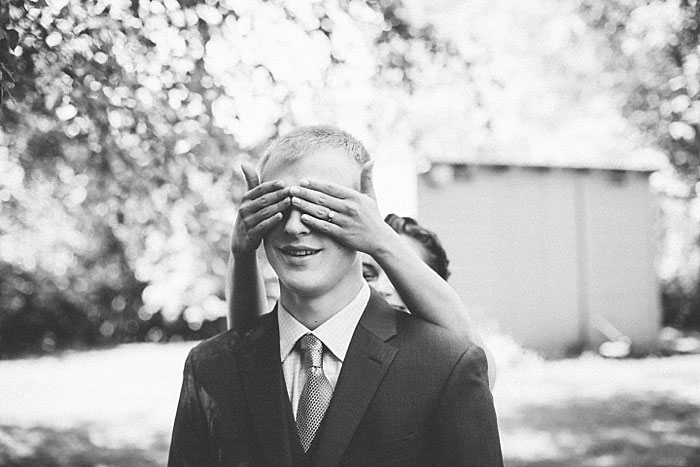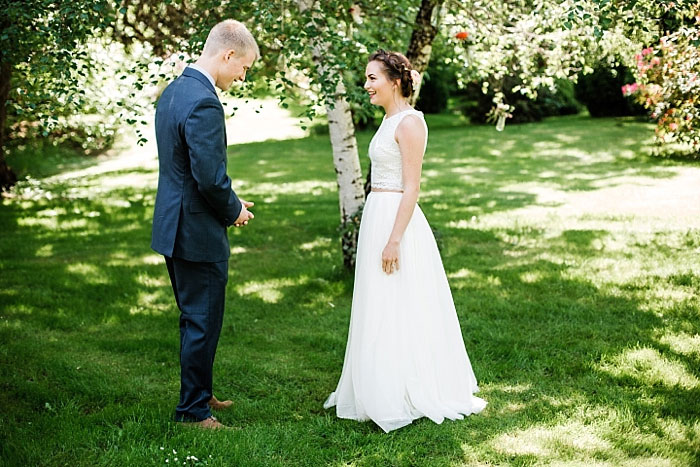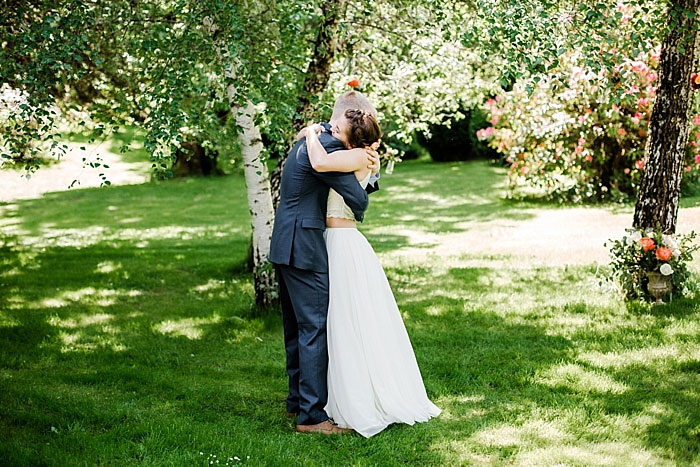 Did you have any 'issues' with the small guest list from friends and family? If so, how did you address them? 
Our families and friends had different reactions. Some were surprised and didn't completely understand, and some thought it was a great idea from the very beginning. In the end everyone was supportive and happy for us.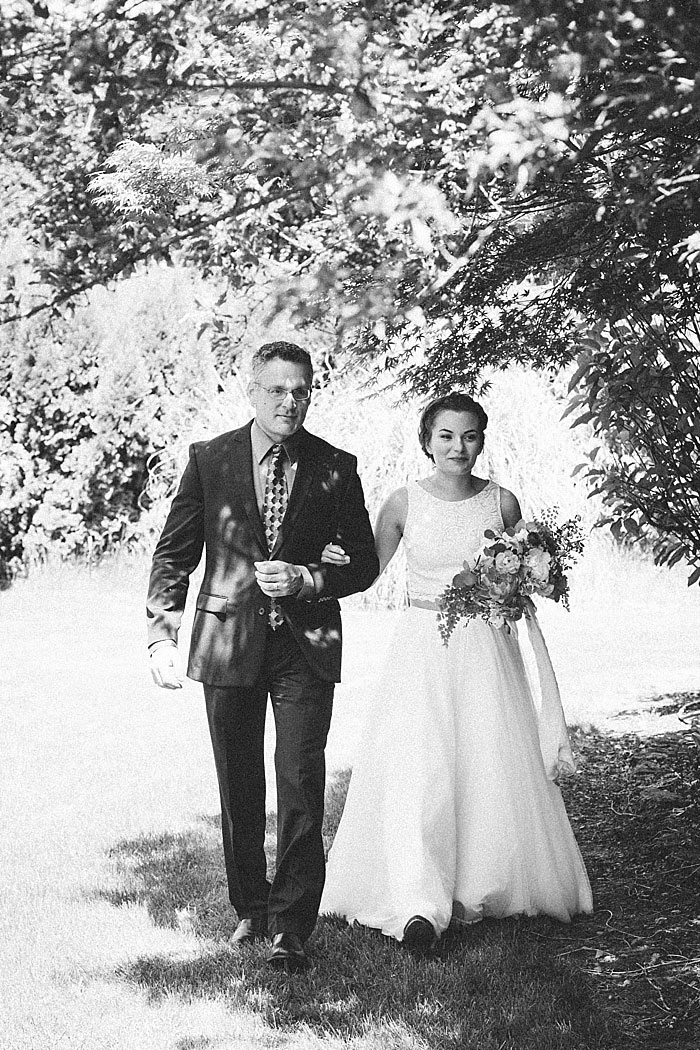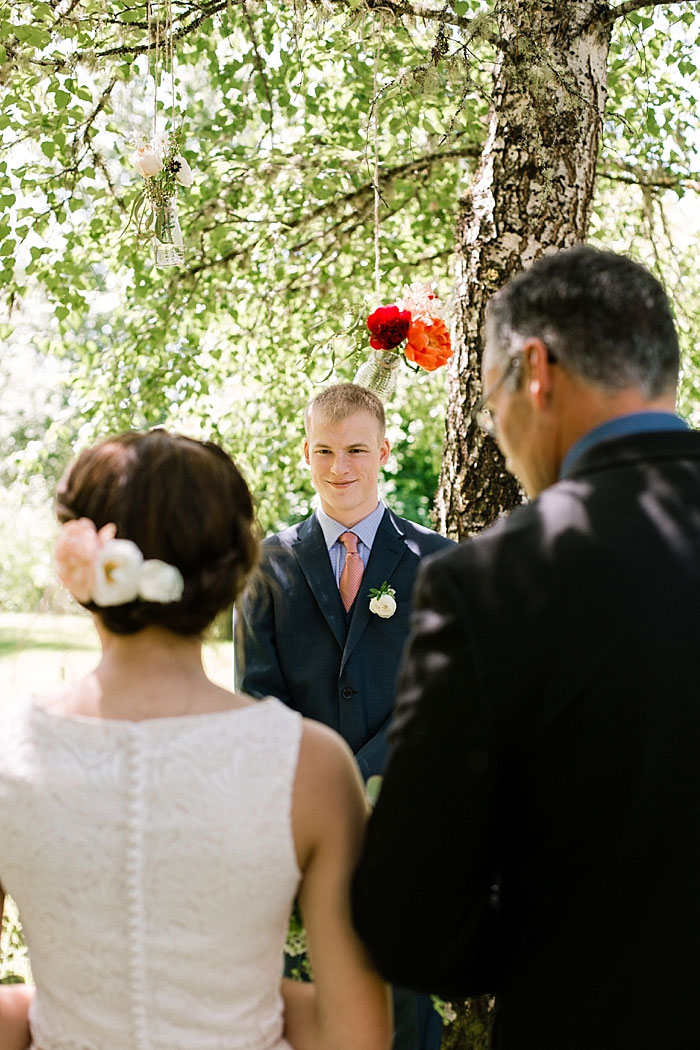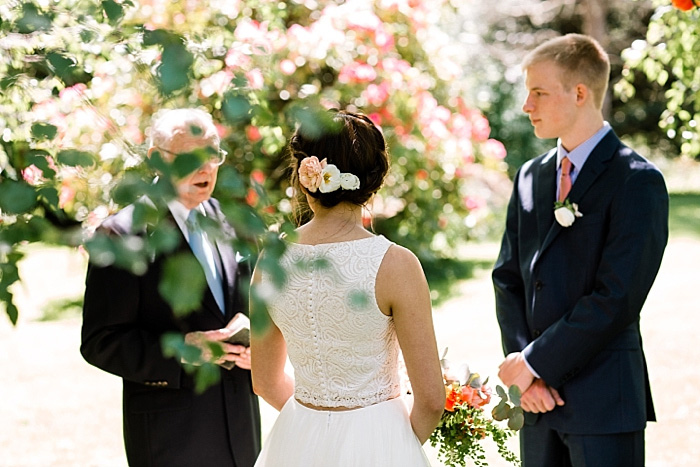 What were the highlights of the ceremony? 
My favorite parts were the first look and when we exchanged our vows. They were both such special moments for me.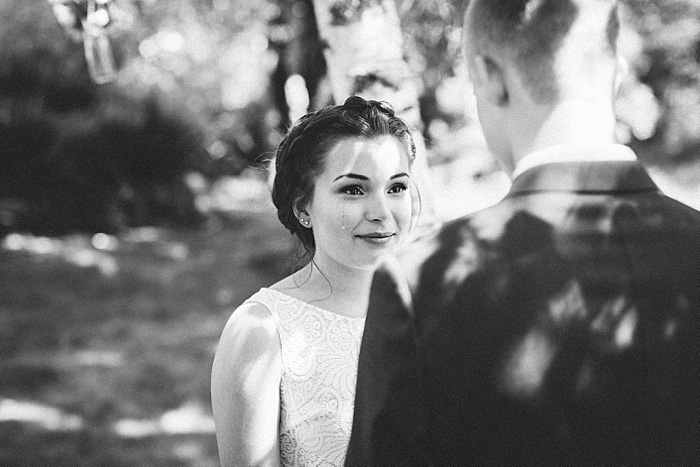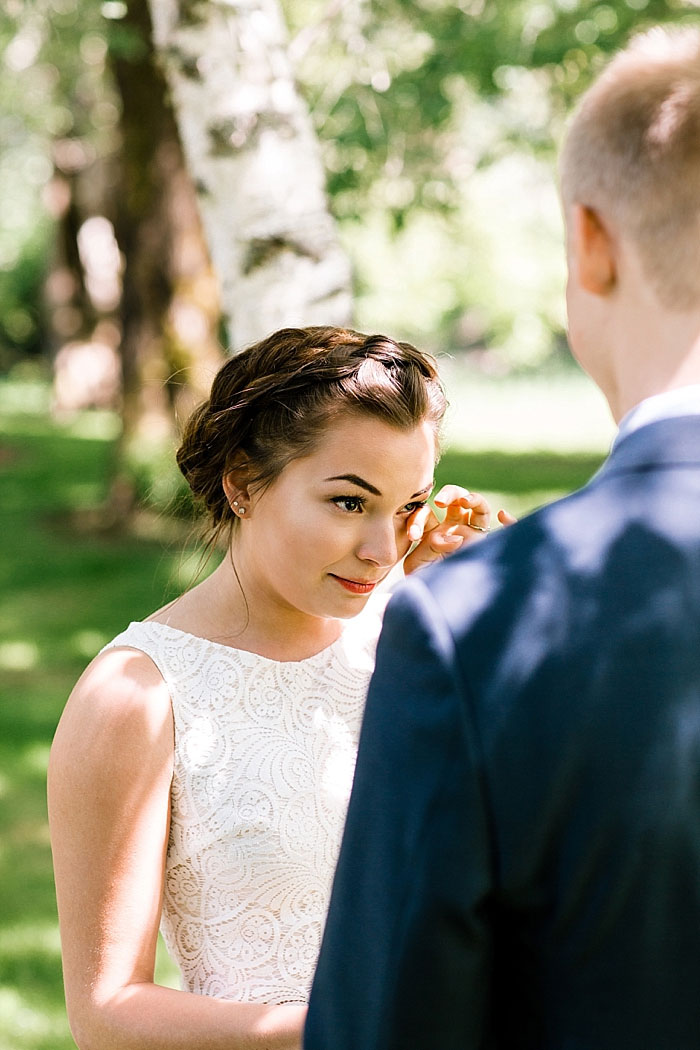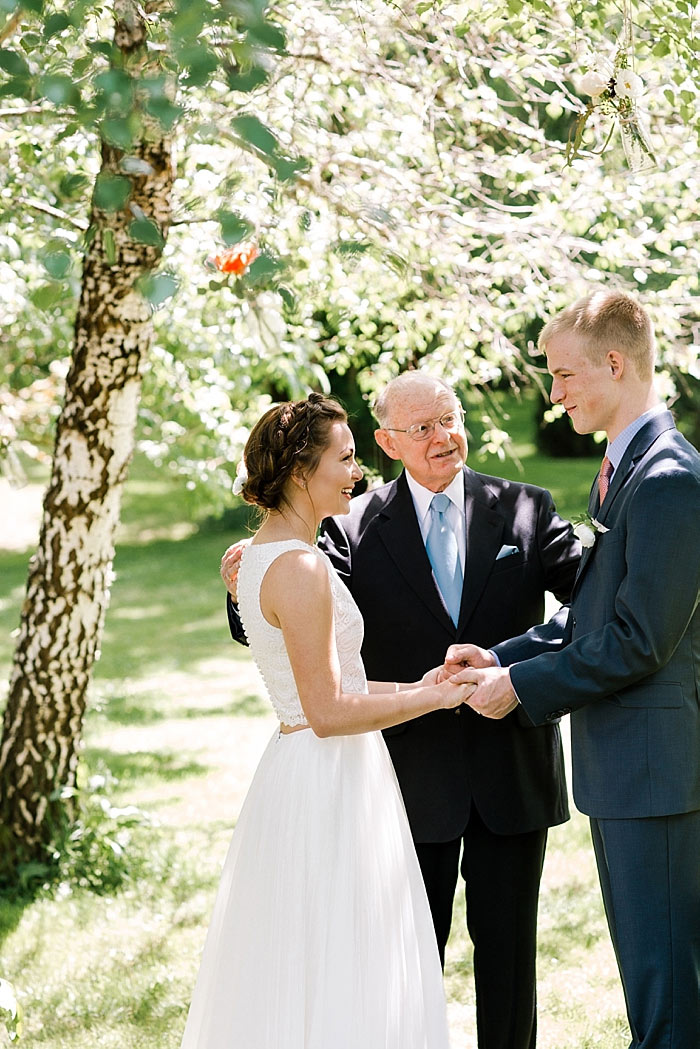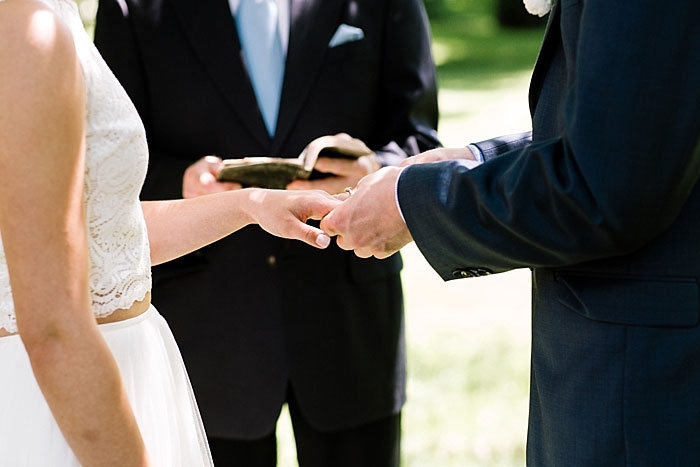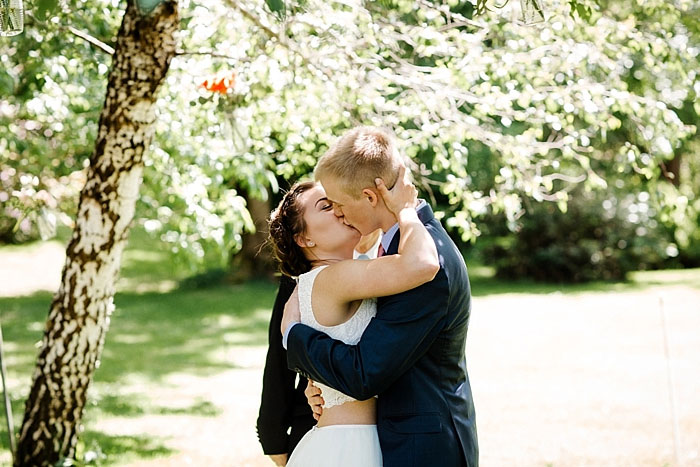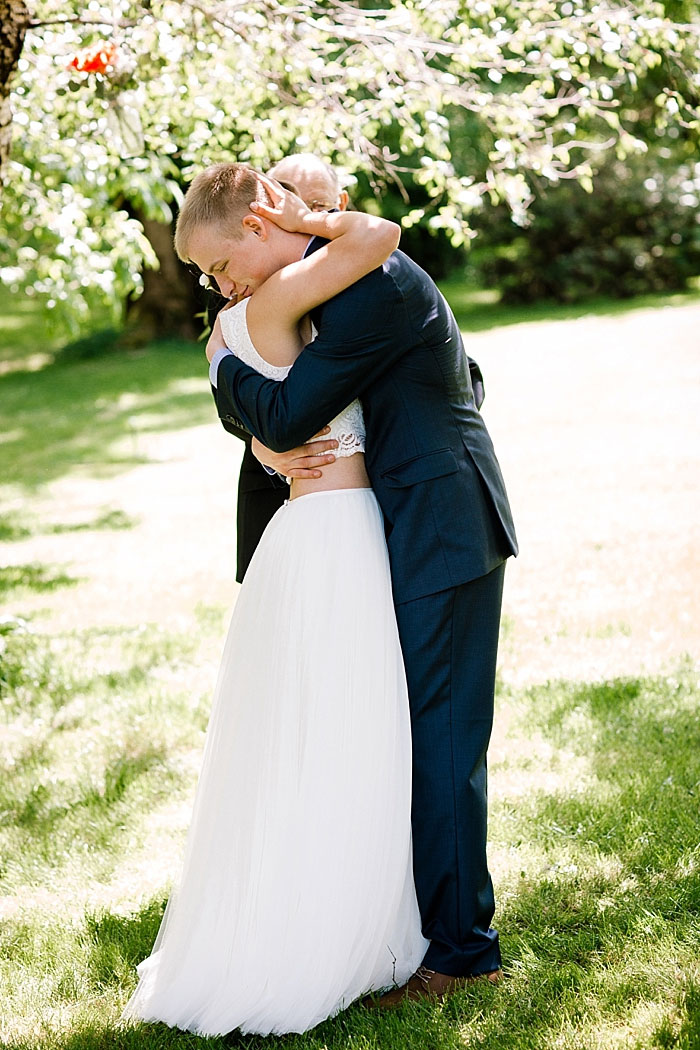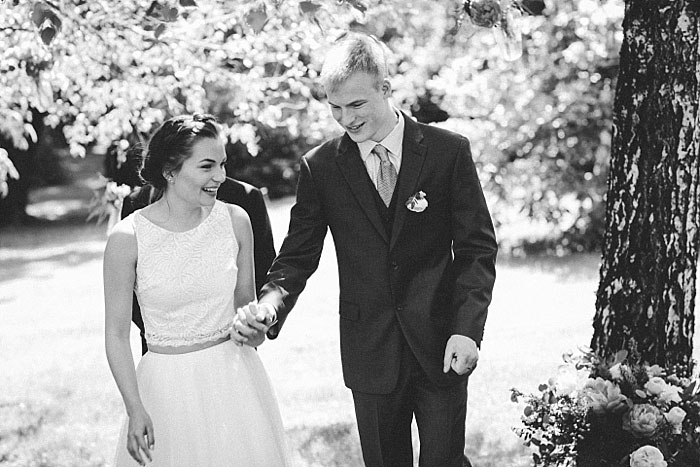 What were the highlights of the reception? 
Our reception will be in August and everyone will be invited to that!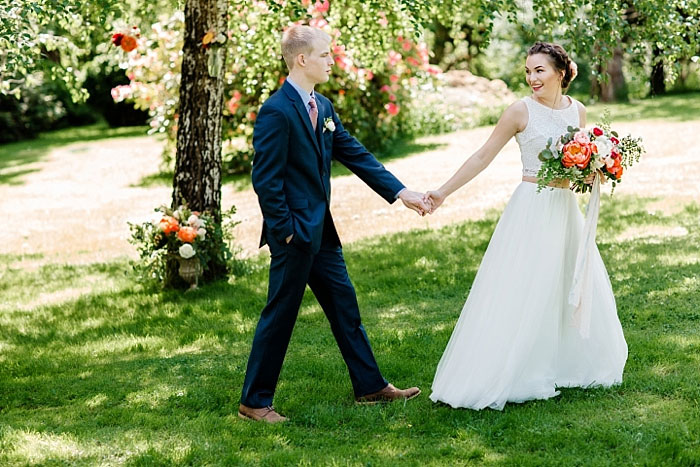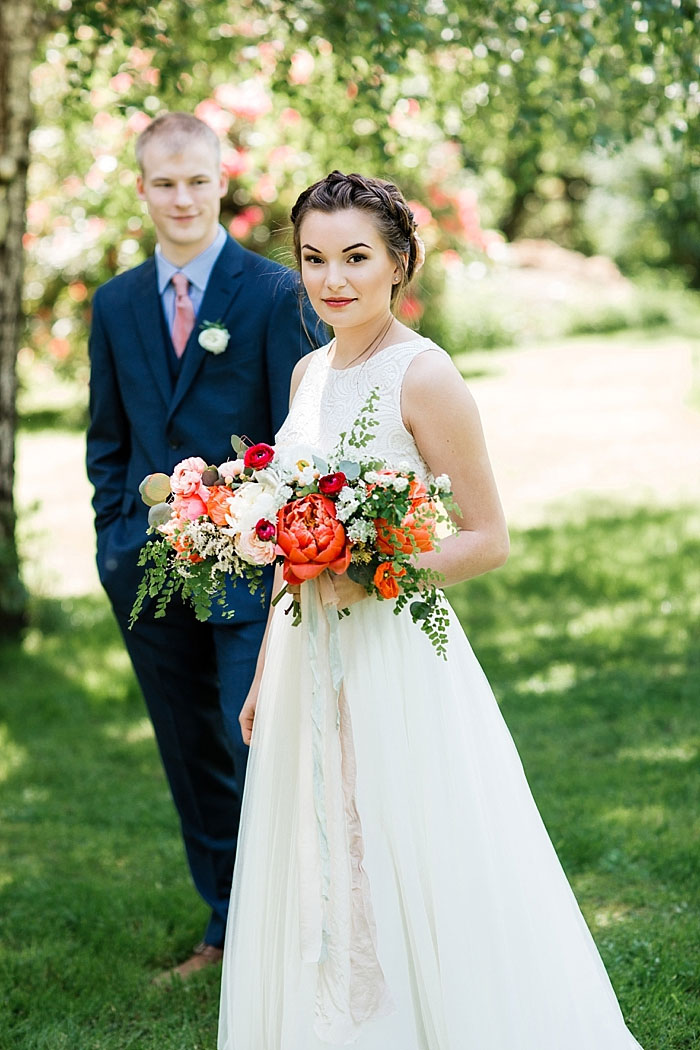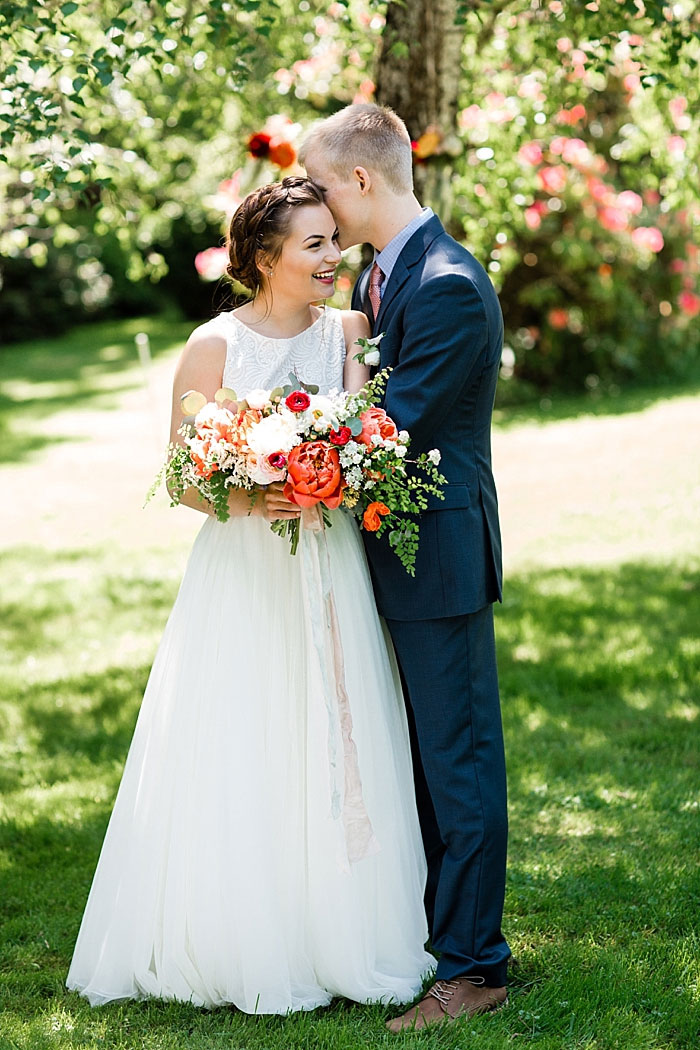 What was the best thing about having an intimate wedding? 
I think the best thing was that Evan and I could just focus on our vows and what we were promising to each other. We didn't have to worry about anything at all.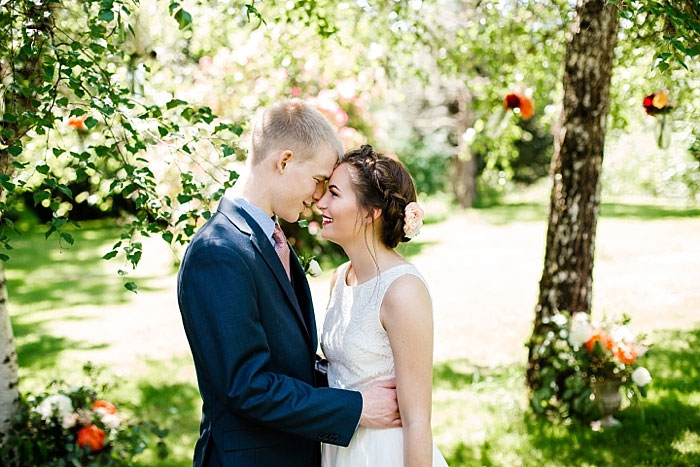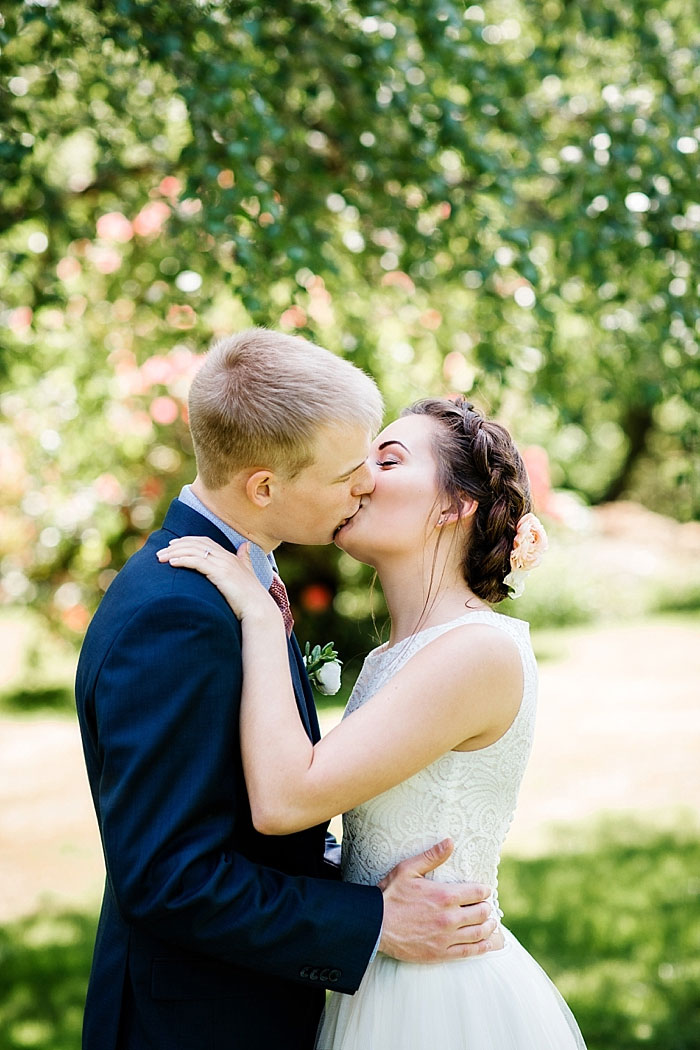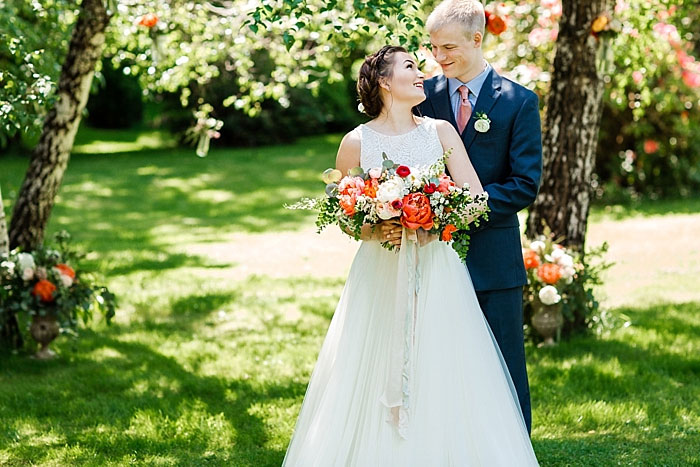 What advice do you have for couples who are considering an intimate wedding? 
My advice to couples would be to tailor their wedding to exactly what they want and what they're comfortable with. Not everyone understood why Evan and I wanted an intimate ceremony, but it was what we wanted and were comfortable with. In the end, it was the perfect day and I'll never forget it!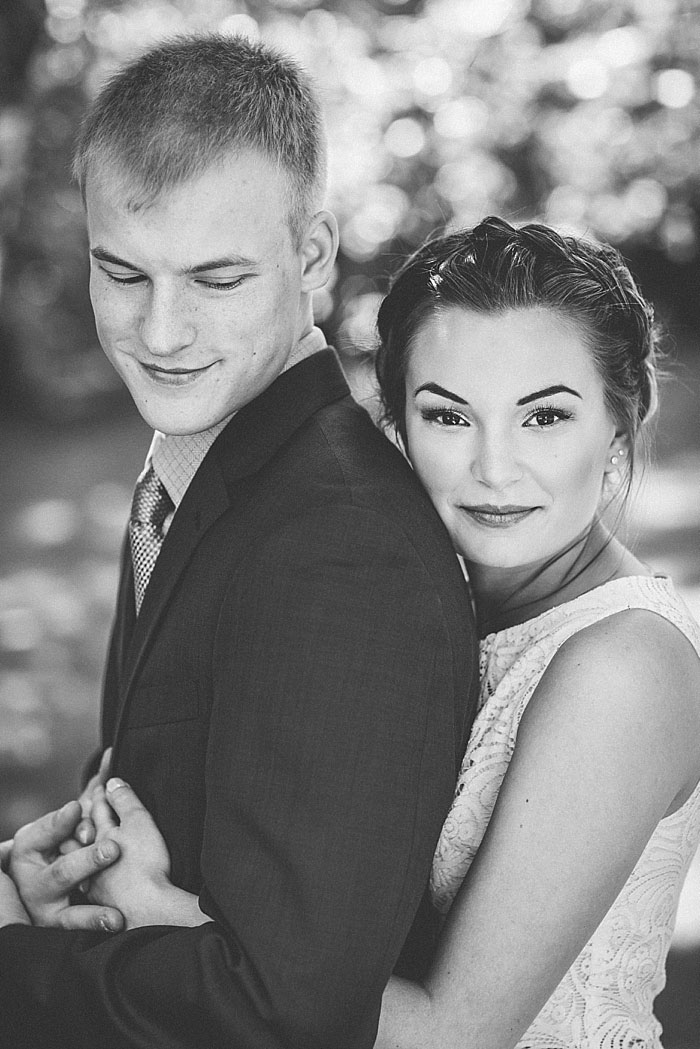 Vendors:
Florals: Good Seed Floral 
Photography: Monique Serra Photography 
Venue: New Hope Ranch
Dress: The White Dress, Portland, Oregon
Save
Save
Save
Save