Many couples are choosing to spend a private moment together before the ceremony, also called a "first look," instead of waiting for the anticipated walk down the aisle. The love and surprise captured in a first look can be an extremely emotional moment. Even some grooms get a little emotional when they see their blushing bride!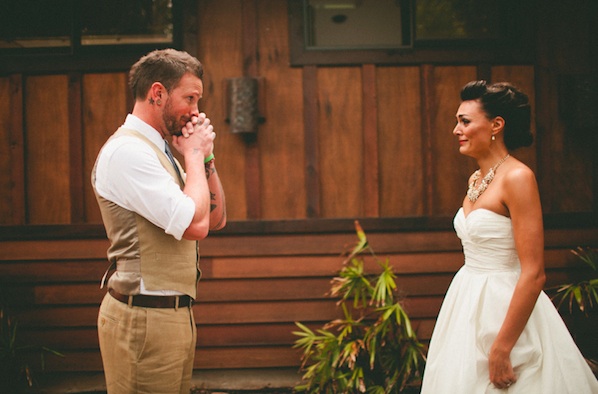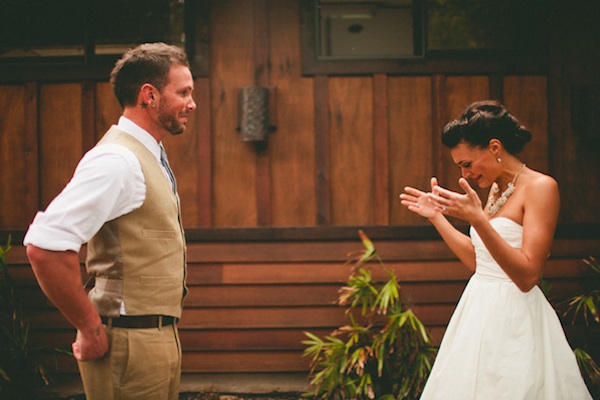 Capturing the moment does take some coordination with your photographer. You'll have to decide on a meeting location, the possibility of having two photographers (one to capture each of your reactions) and how the surprise will be executed.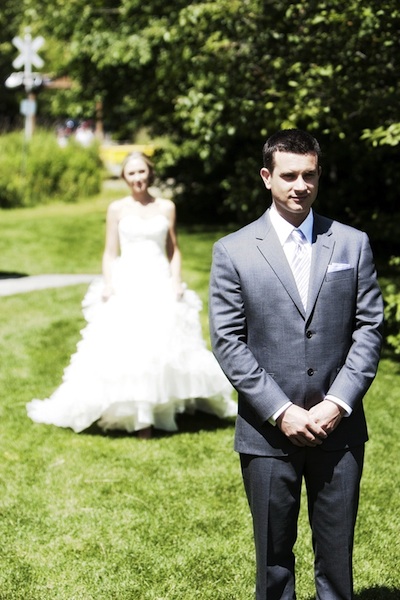 Maybe you want your groom to stand with his back to you and turn around, or you could even blindfold him, like this fun couple: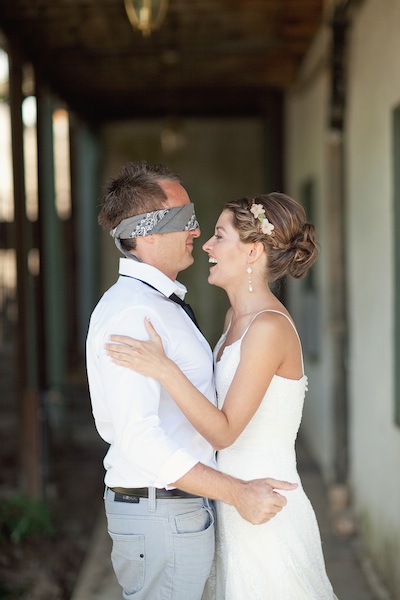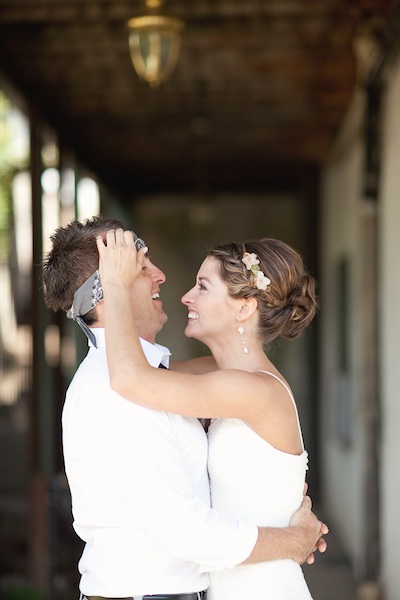 Decide on a sequence of shots with your photographer, for example, walking up, turning around and the reaction. Doing a "first look" also means your couple shots and portraits are done before the ceremony, so you can spend more time with guests afterwards. If you're nervous about walking down the aisle, a private moment of encouragement with your groom might calm your nerves before the adrenaline of the day begins.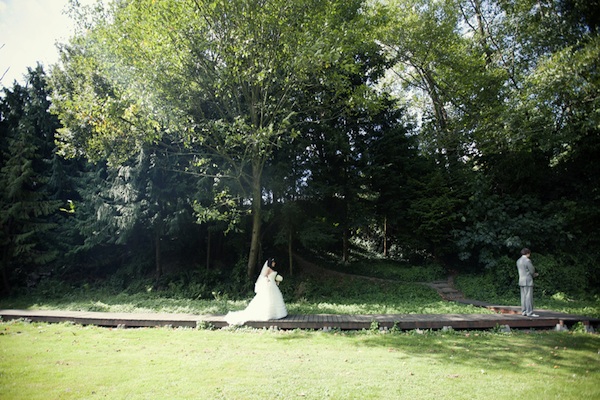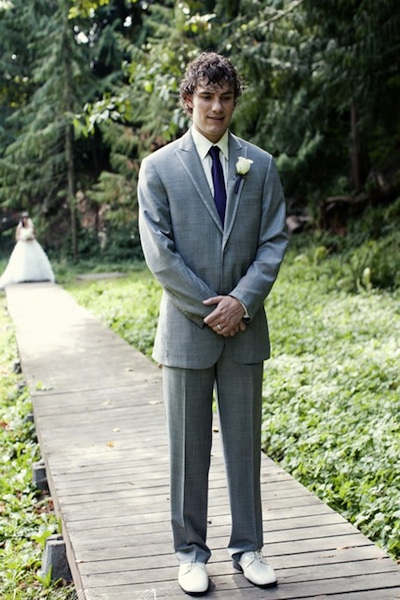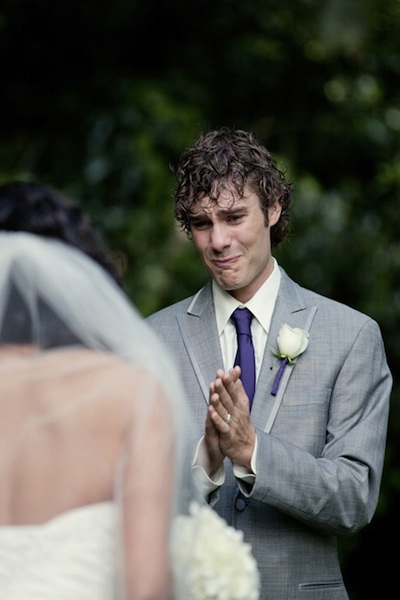 You could even exchange wedding gifts or recite a prayer or private vow together.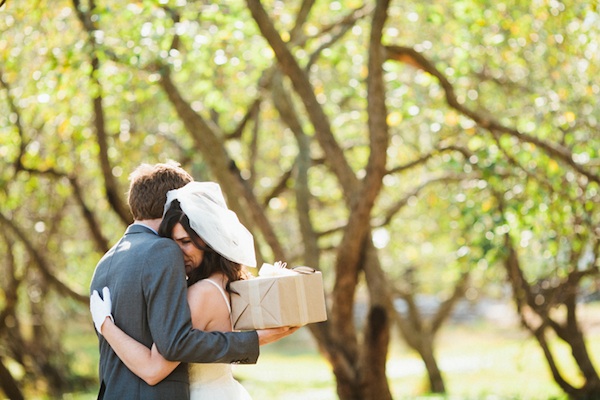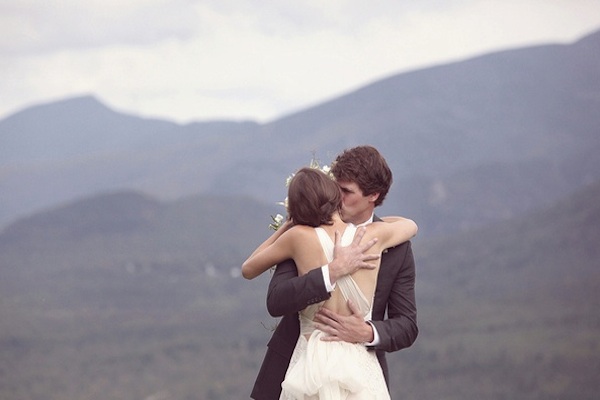 A "first look" might not be for you if you're set on following tradition (or are at all superstitious); after all, some brides want their grand entrance to be during the ceremony in front of friends and family. But it could end up being one of your most memorable wedding photos, and moments of the day.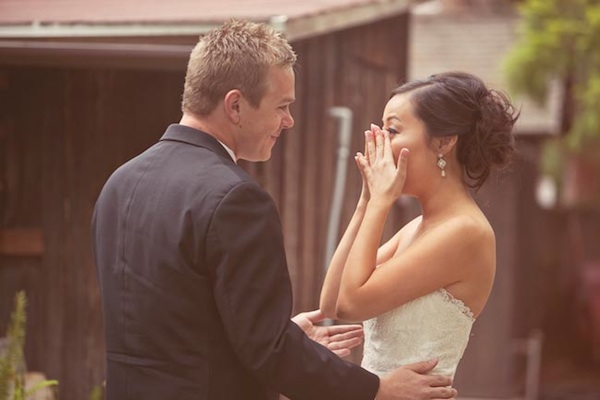 Photo one; momentjunkie.com; Photo two; momentjunkie.com; Photo three; gadboisphotography.ca; Photo four; heatherarmstrongphotography.com; Photo five; heatherarmstrongphotography.com; Photo six; michellenewellphotography.com; Photo seven; michellenewellphotography.com; Photo eight; michellenewellphotography.com; Photo nine; geneoh.com; Photo ten; simplybloomphotography.com; Photo eleven; jackiewonders.com; Photo twelve; jackiewonders.com