A few weeks ago, Darin and I had the opportunity to participate in the Lenox Wedding Tour, hosted by Destination Bride's Lisa Light and numerous Lenox wedding vendors. Amazing! (You'll hear all about the incredible venues in the Berkshires that we toured in an upcoming blog post.)
One of the highlights of the tour was the Tablescape Challenge, which required each participant to create a tablescape at Cranwell Resort, Spa and Golf Club based an an invitation by New York stationer The Pink Orange.
I chose the lovely Beyond the Bramble design as my inspiration: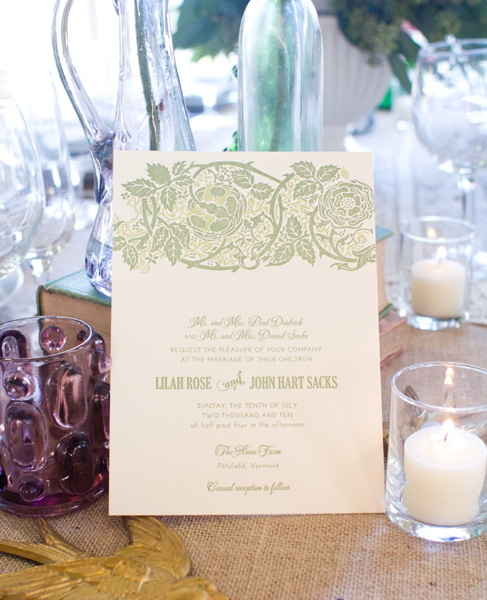 To be honest, I do plenty of DIY projects, but I've never had to create a tablescape – so this challenge required me to stretch. (Okay, so I freaked out a little – especially when I found out we'd have to design our own floral bouquets.)  I decided to go with shades of green, pink and amethyst as the color scheme.
Since I love the look of vintage bottles, I grouped a few of them together and added a single rose to each one. (These bottles were all found at flea markets and garage sales. The total cost was well under $20.)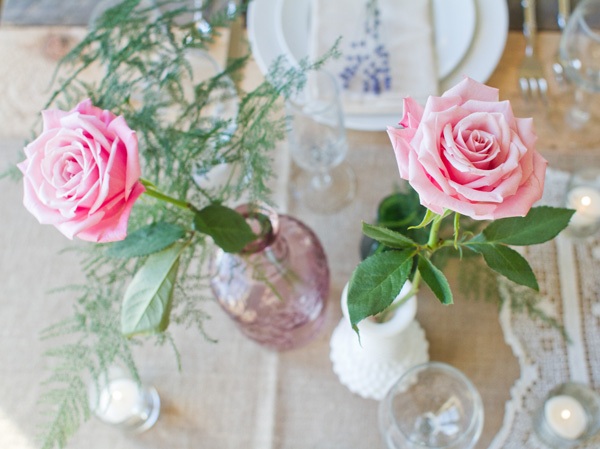 To add a rustic feel to the table, I used a burlap table runner (compliments of Classical Tents and Party Goods, which also supplied the farm tabletop, glassware and dishes) and a lace doily that I brought from home.  I included a couple of amethyst geodes (I scoffed them from my daughter's bedroom) and some votives to add sparkle to the table. A couple of vintage metal birds (also found at a garage sale) added a touch of whimsy to the table.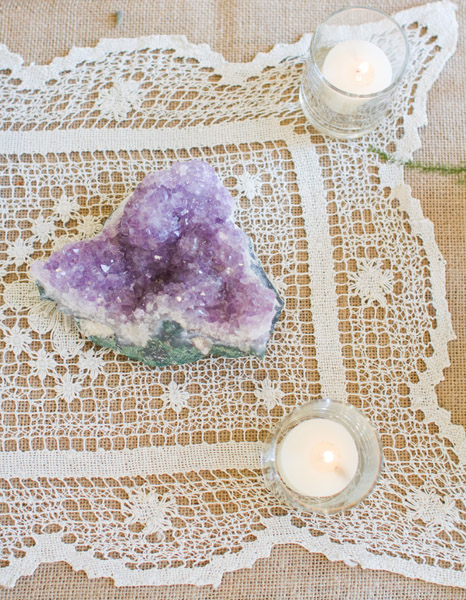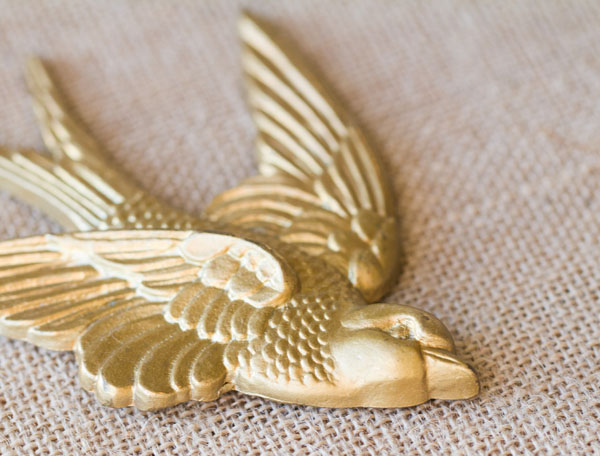 To add to the vintage theme, I included a couple of old books which I stacked beneath a few of the bottles. Dried lavender from my garden was wrapped in jute and placed on each napkin.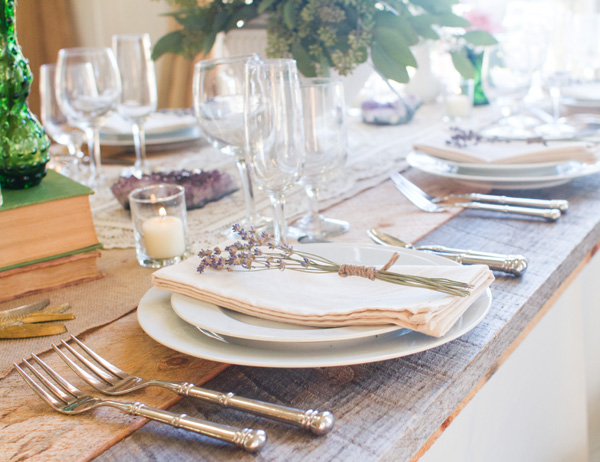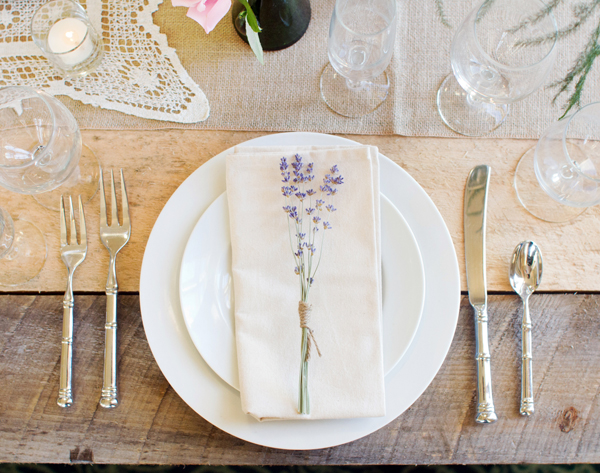 The biggest challenge, by far, was the floral arranging. Other than a few informal garden bouquets that I've whipped up for my own dinner table, I am a complete novice at floral arranging. Thankfully, a kind lady named Margaret Roach from Seagroatt Riccardi  (the company that supplied the flowers for the challenge) saw the trepidation in my eyes and helped me pick out the flowers for my table. She offered me some tips on arranging the flowers (the arrangement should be twice the height of the container; use greens to fill the holes etc.) but the arranging was up to little old me. So, there I was frantically jamming stems into my vase, asking my husband every five minutes how it looked, utterly frustrated by his glazed over eyes.
In the end, I was pleased with how it turned out given my level of experience.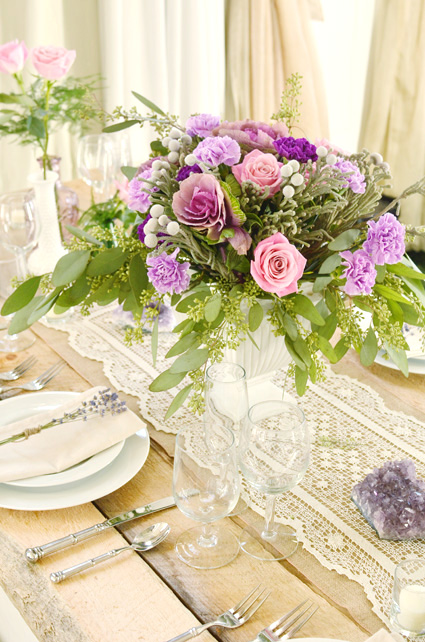 Although the tablescape challenge was a wee stressful, I believe that pushing your own boundaries is a good thing.  And looking back, it was one of the most memorable parts of our trip to the Berkshires.
Thanks so much to Massachusetts photographer Michelle Girard for snapping (and sharing) the lovely photos!
Photos: All photos except last photo taken by Michelle Girard.