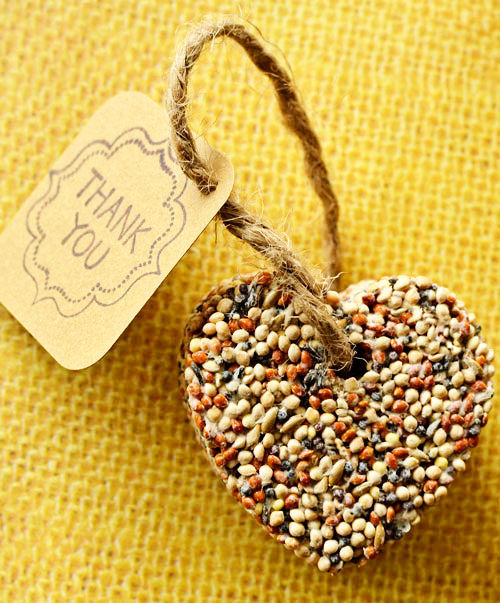 If you don't like the idea of spending a bundle on favors, or if you are opting for favor donations instead, birdseed wedding favor hearts are a sweet, simple, eco-friendly way to thank your guests – and the birds:)
Birdseed wedding favor hearts are so easy to DIY, my second grader can make them. And they're incredibly inexpensive.
Here's the DIY:
Birdseed Wedding Favor Hearts
(Makes approximately 21 two-inch hearts)
3/4 cup flour
1/2 cup water
1 envelope unflavored gelatin (2.5 teaspoons)
3 tbsp corn syrup
4 cups birdseed
You will also need:
large mixing bowl
heart shaped cookie cutter
nonstick spray
chopstick or bamboo skewer for making a hole in the ornament
parchment paper
cookie sheet
jute or raffia
card stock
rubber stamp
ink
rounded corner punch
hole punch
Mix flour, water, gelatin and corn syrup. Add birdseed and stir well.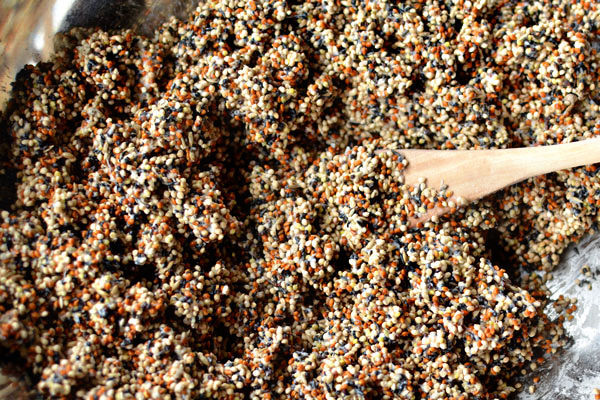 Spray the inside of a heart cookie cutter with vegetable cooking spray. (You could also wipe it down with veg. oil.)
Place cookie cutter on a parchment lined cookie sheet. Spoon mixture inside of cookie cutter, pressing mixture firmly with greased fingers. (The more you press it down, the less shedding of seeds you will have.)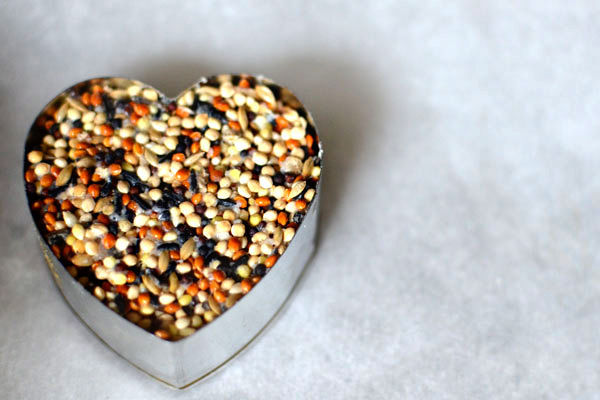 Using a chopstick or bamboo skewer, make a hole near the top of the heart.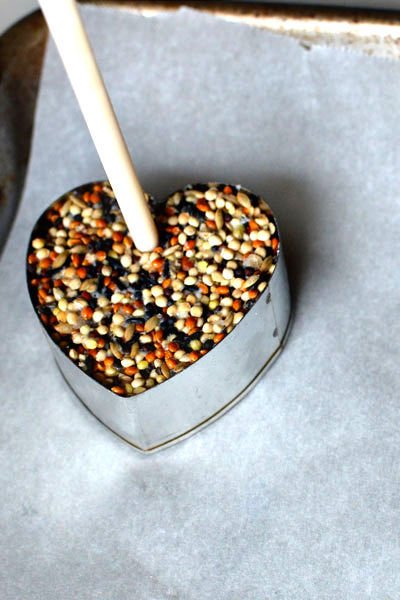 Remove chopstick.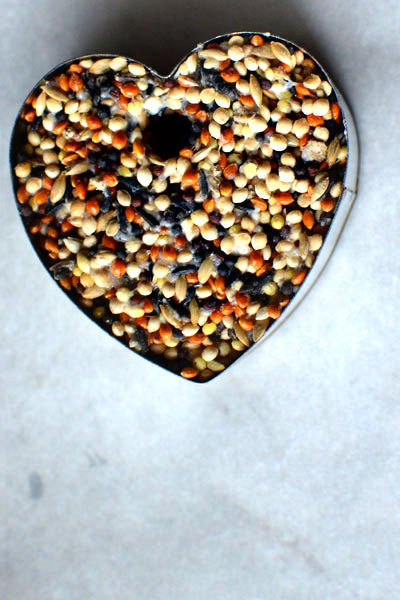 Carefully pull cookie cutter away from birdseed heart.  Repeat until all the mixture is used up. (You should spray the cookie cutter after every six hearts, that way it won't stick.)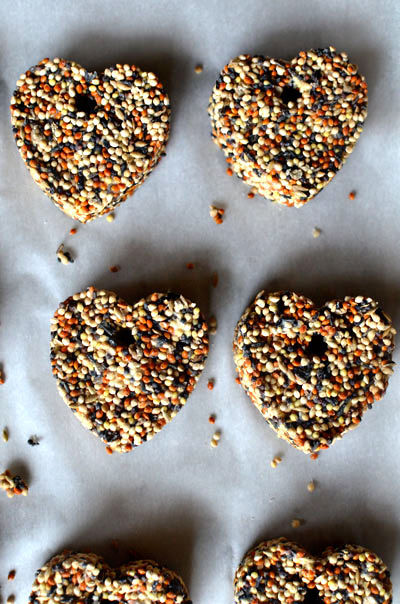 Let dry 6-8 hours. (I let mine sit overnight.) Cut 10-12 inches of jute for each heart. String jute through heart and add a tag. I created my thank you tags by using a rubber stamp, card stock and a rounded corner punch.  Tie the jute in a knot after you have added the tag. (You can tuck the knot inside the hole so it doesn't show.) You can hang these from branches at your wedding, or place inside bags or boxes.
Note: A couple of brides left comments stating that they made the favor hearts a couple of weeks prior to their wedding, and they molded. If you are making these before your wedding, don't make them more than a few days ahead just to be safe.
Don't want to make them yourself? Check out our sponsor, Little Things.