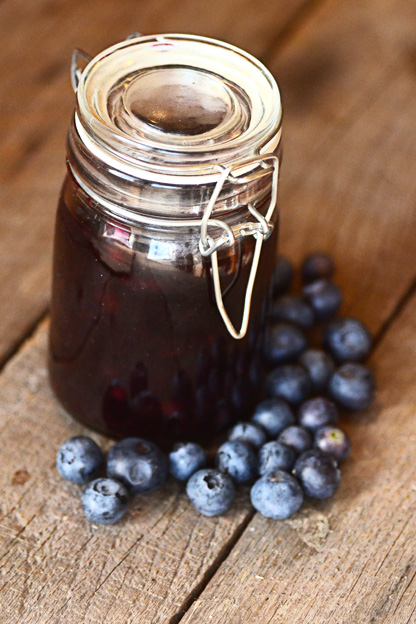 We've got it bad for blueberries. Good thing, given that they are a superfood!  Now that we've discovered how to make blueberry sauce, Saturday morning pancakes have become extra awesome!
Blueberry sauce is a perfect DIY wedding favor for a summer wedding! Just pour into small jars, add a tag and you're good to go.
You will need:
2 cups fresh or frozen blueberries (we used frozen wild blueberries)
1/2 cup water
1/2 cup sugar
2 tablespoons fresh lemon juice
2 tablespoons cornstarch, mixed with 2 tablespoons cold water
Add blueberries to medium saucepan.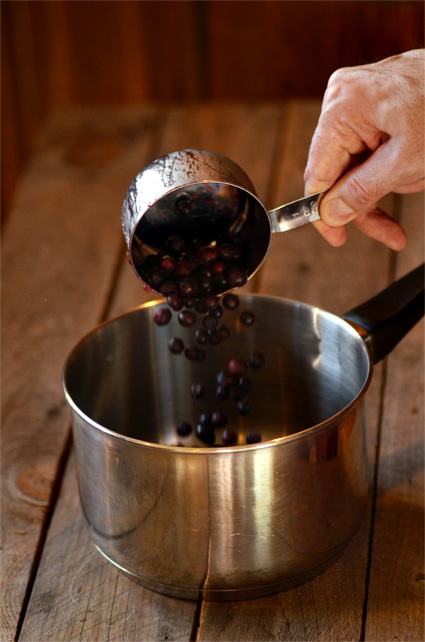 Add water to saucepan.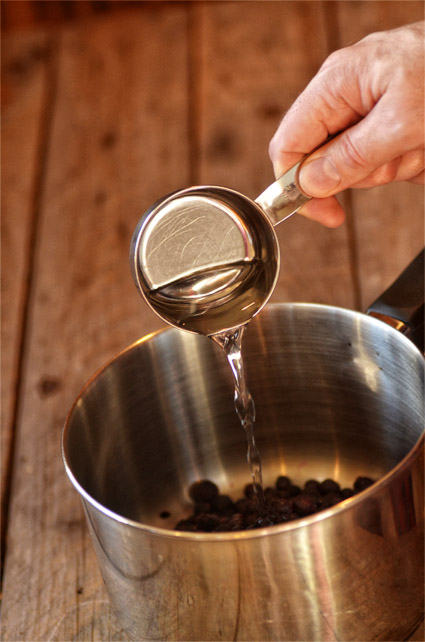 Add lemon juice.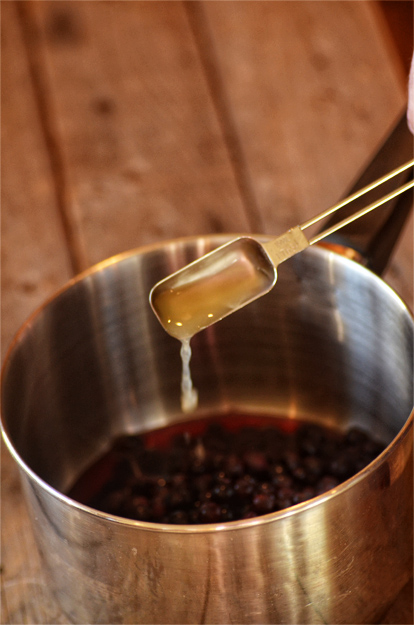 Add sugar.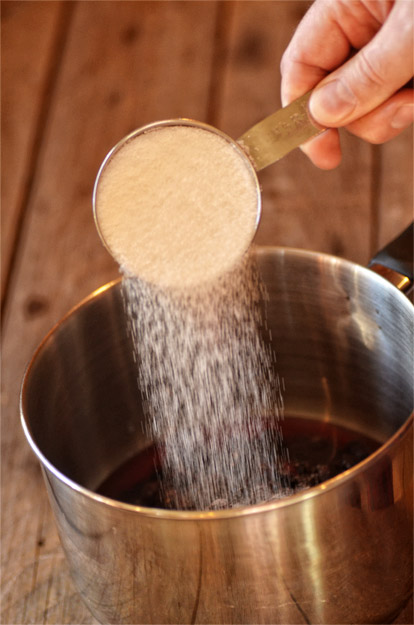 Place saucepan over medium heat. Stir frequently, and bring to a low boil.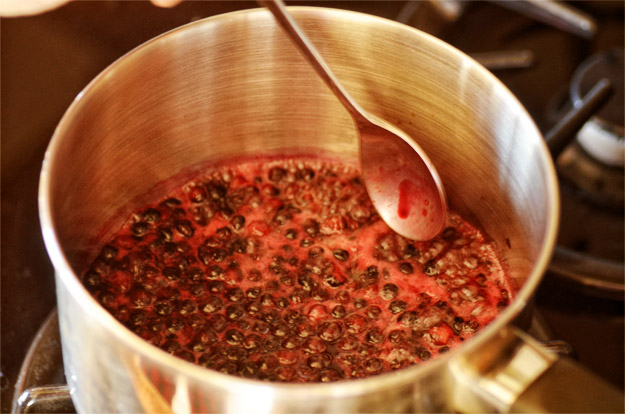 In a small bowl, mix the cornstarch with 2 tablespoons of cold water. Slowly stir the corn starch into the blueberries, taking care not to crush the blueberries. Simmer until the homemade blueberry sauce is thick enough to coat the back of a metal spoon.
Pour into small jars and give as favors – or keep it for yourself and pour onto pancakes. YUM!