We think breakfast is serious business, and no one has registry-worthy breakfast appliances covered quite like Cuisinart. Preferred by chefs and amateurs alike, Cuisinart kitchen products are some of the best in the business. So, if you are looking to up your breakfast game, look no further than Cuisinart to take you to the next level.
Let's start with coffee. To get your morning started right, a great cup of java is key. But what if you and your significant other disagree on what makes the perfect brew? Compromise is important in a marriage, but thanks to the Cuisinart Single Serve Brewer you won't have to make concessions where your morning coffee is concerned. With three cup sizes to choose from – 6, 8, and 10 oz – and the option of using k-cups or ground coffee, you and your sweetie can get the perfect cup of coffee every time.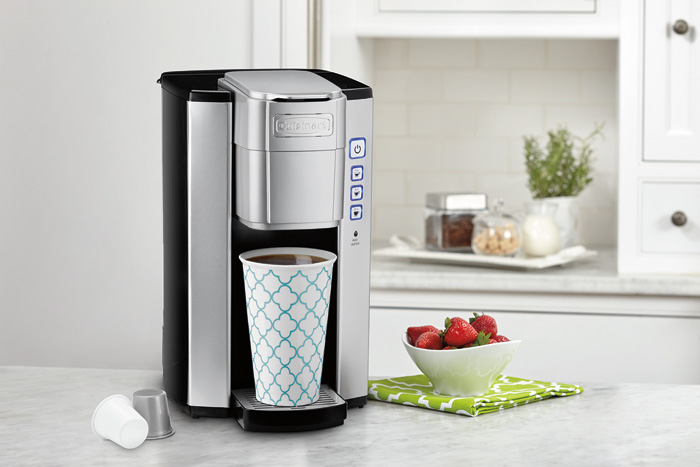 After coffee of course, the one thing we always want for a special weekend breakfast is waffles – in our opinion, there is no greater breakfast food. The problem with most waffle makers, however, is the fact that they're big and bulky, and take up so much valuable counter space. The Cuisinart Vertical Waffle Maker, however, does not have this issue.  Simply add your favorite batter through the spout up to the fill line for consistent waffle thickness. Genius, right?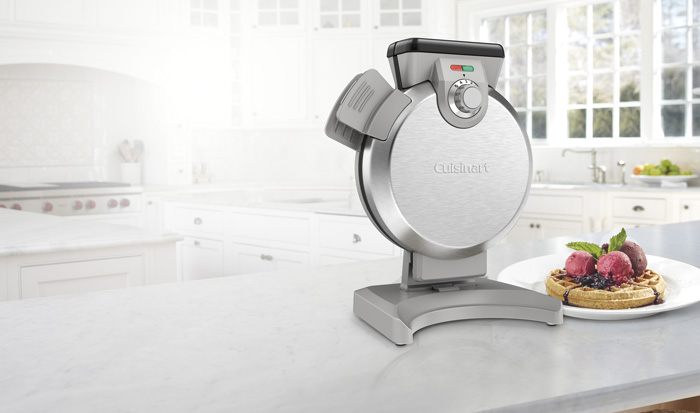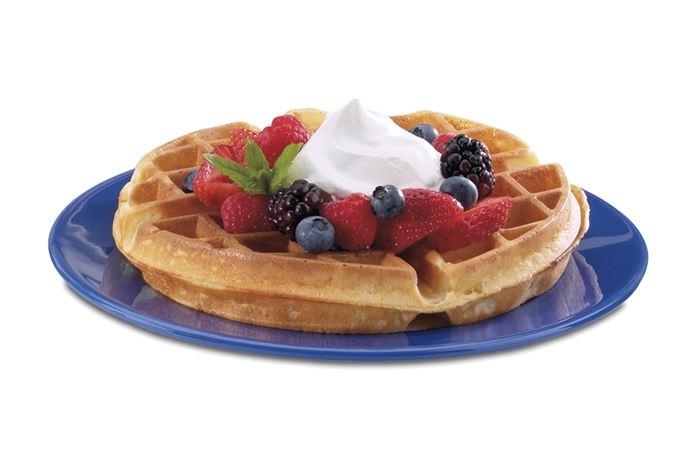 If you want to get your breakfast game on point, Cuisinart products can be found at Bed Bath & Beyond, Williams-Sonoma, Crate and Barrel, Macy's, and many other retail registries.
Sponsored Post.