You've already seen how to make regular chairs and seating look more unique and personalized, but now you can have even more chair inspiration for the two most important seats at the wedding – the bride and groom!
I am absolutely in love with these 1950's inspired bright colored and glittery graphic bride and groom seat markers!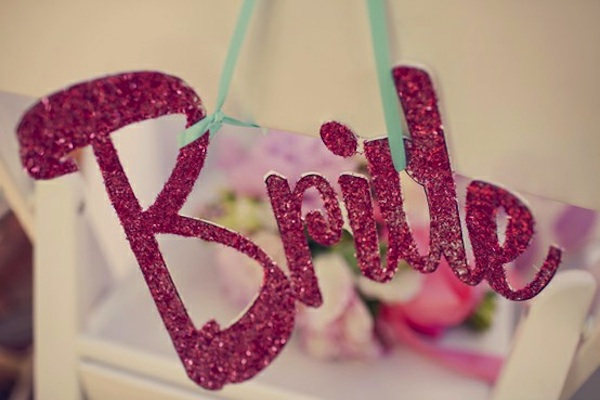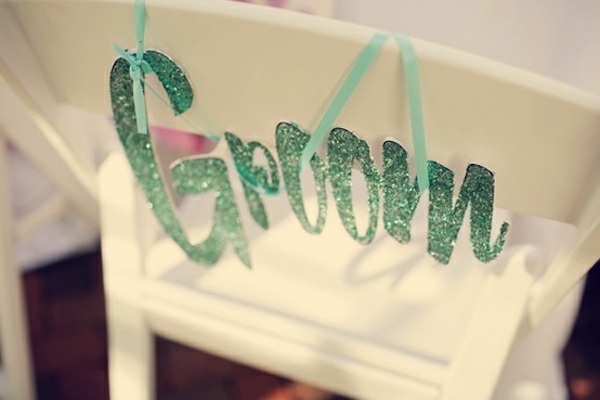 Bride and groom seating does not have to be marked on the chairs alone. I love the simplicity of these tags tucked into the forks.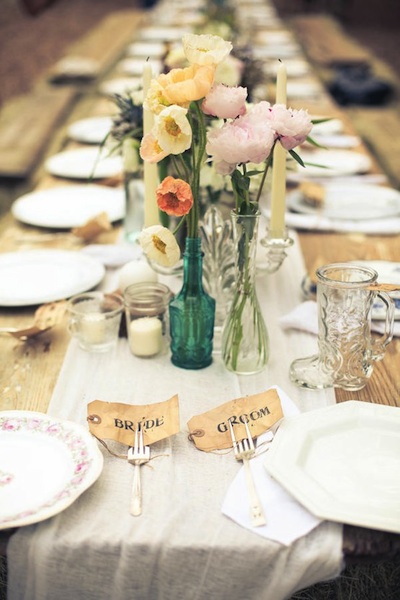 Silhouettes are also adorable, and I would love if they had only been used subtly and were tied through to the chairs as well, i.e. the invitations had a silhouette element, or the save-the-date etc.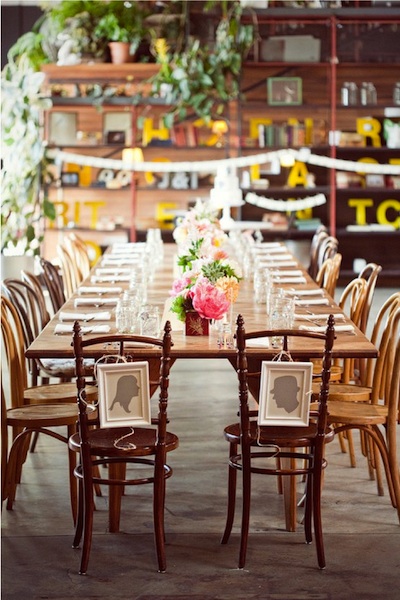 Always a sucker for a vintage chalkboard. Short, sweet, and to the point.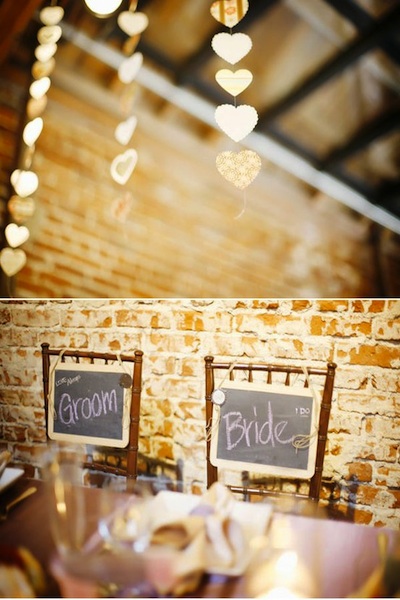 These beautiful blooms displayed for the bride and groom seats look gorgeous and even a little regal; just what you want on your wedding day!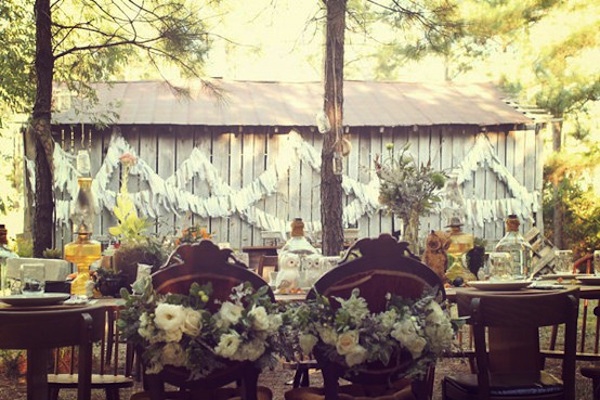 Using scrabble tiles to spell out bride and groom for their places would be adorable as well!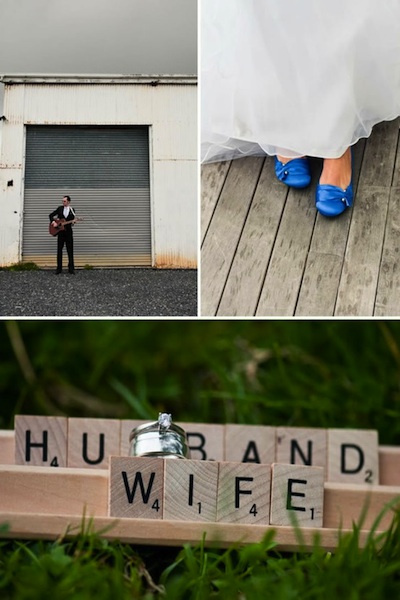 I saved the best for last! I love the vintage feel of the term "just hitched". It's adorable and this sign complete with hanging cans and all is too perfect for words!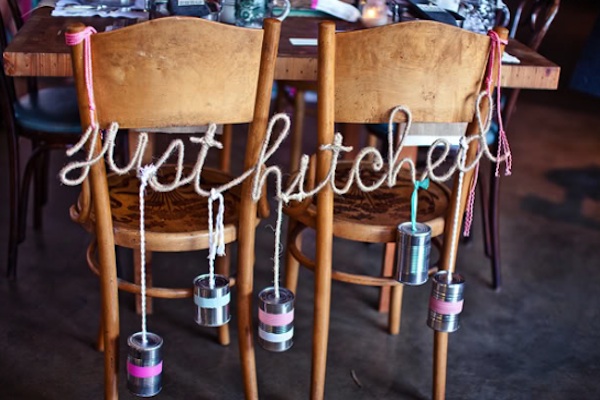 Chairs are just another great way for you to carry out your style and to push your favorite elements even further. Whether you chose your unique display from your font, your favorite game, or your favorite bloom personality always makes for the best inspiration!
Photos One and Two: ruffledblog.com; Photo Three: stylemepretty.com; Photo Four: stylemepretty.com; Photo Five: stylemepretty.com; Photo Six: bridalhood.blogspot.com; Photo Seven: magnoliarouge.com; Photo Eight:snippetandink.com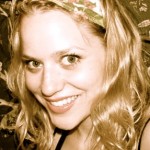 Rebekah is a DIY obsessed, wedding and event design wizard who loves hunting her bay area    homeland for clever craft ideas, vintage gems, bargain buys, new pieces for her vintage rental line    and blogging inspiration. She and her husband live and write in Oakland. Read her blog.