Whether you have to dress up your chairs because the rentals you got aren't exactly you're idea of chic, or you just want to add more visual interest to your chairs, using flowers, pillows, or ribbons are great easy fixes for blah chairs!
Something as simple as vintage fabric bows instantly make these chairs more feminine and helps to tie the colors on the table together.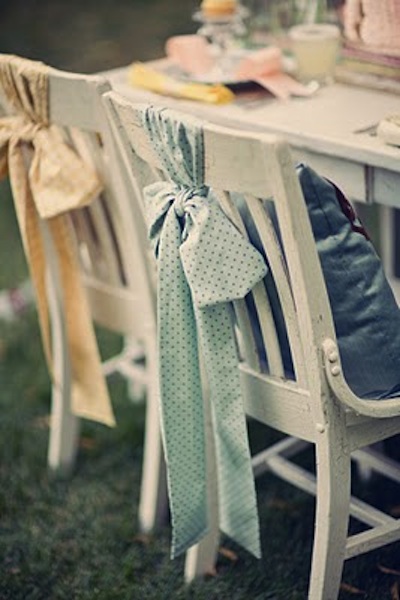 Ribbon is another fun decorative element you can add to your chairs. Each type of ribbon gives a different look and feel: thin, thick, all one color, a gradation, mixed with flowers, etc.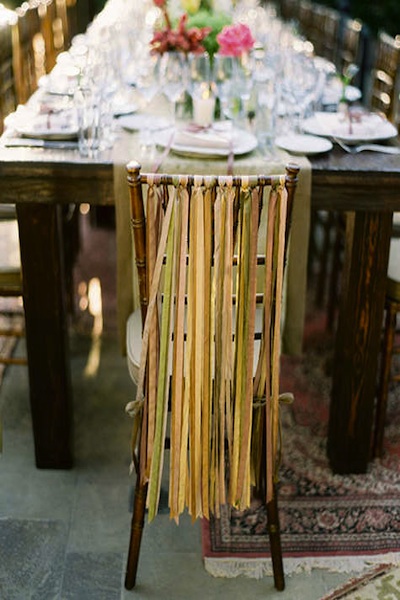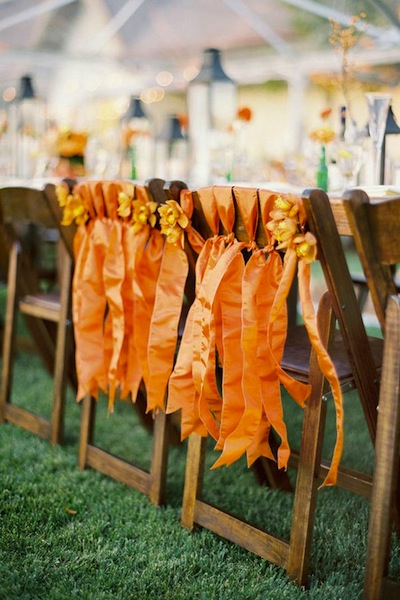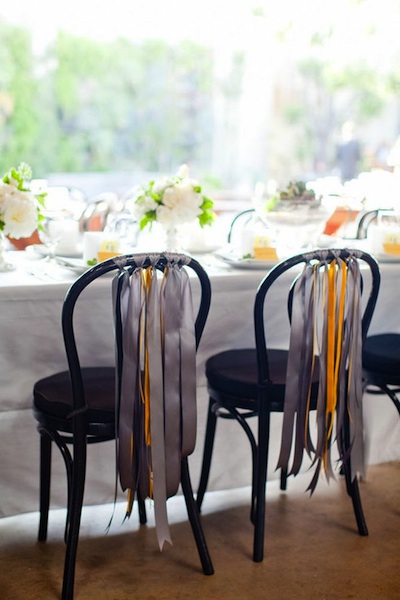 In my opinion simple vintage florals can do no wrong. That's probably why I love these vintage pillows so much. The chairs are already beautiful but the pillows add so much more personality and spark.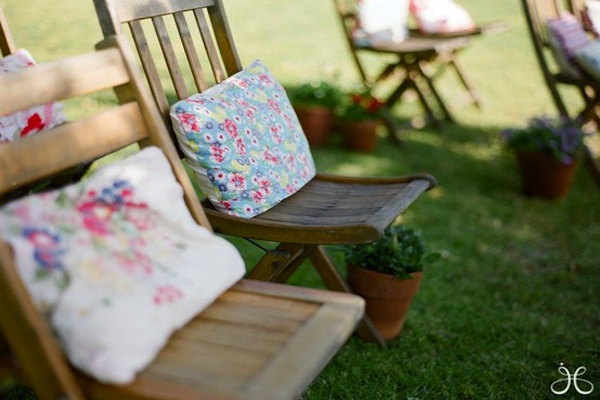 Flowers have long since been the go-to chair decoration, but they went a little too far and now if I see one more flower ball hanging from a chair at a wedding I may just scream! Okay, I'll take it down a notch, flowers can still be a great accent for chair decor. I especially love this simple arrangement in mason jars with the rustic touch of the twine.
As a wedding chair alternative, bales of hay have long been a favorite of mine, but because of how sharp and pokey they can be you have to cover them with something. Vintage quilts, blankets or sheets all work and look great.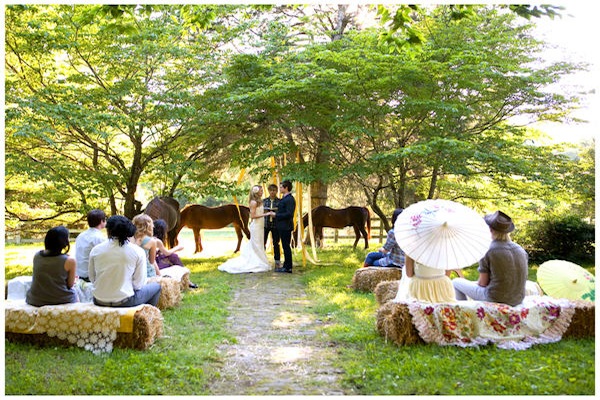 For wedding chair decor, it's best to keep it simple, but also to take advantage of the chairs being one more way to extend the design of your wedding. Most importantly, have fun and get creative!
Photo One: valdirose.blogspot.com; Photo Two: designspongeonline.com, Photo Three: stylemepretty.com; Photo Four: stylemepretty.com; Photo Five: jessicaclaire.net; Photo Six: green-weding.net; Photo Seven: oncewed.com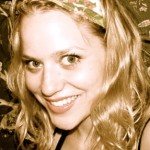 Rebekah is a DIY obsessed,wedding design wizard who loves hunting her bay area homeland for clever craft ideas, vintage gems, bargain buys, and blogging inspiration. She and her husband live and write in Oakland. Read her blog