Ribbon is one of the latest trends in wedding day decor. Not only is it an economical way to add drama to your Big Day, it's also incredibly versatile.
Fabric wedding ribbon can be used to dress up the altar: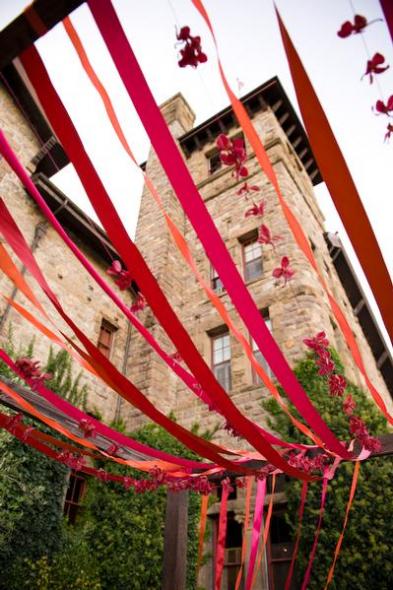 They can also be hung over a long table to add a splash of color and whimsy.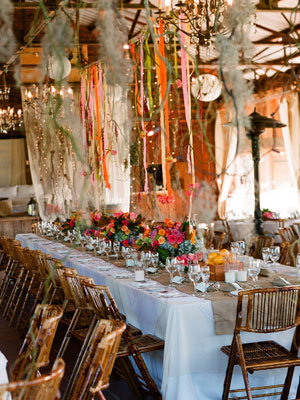 Hanging ribbons can be placed just about anywhere. They make an interesting reception backdrop.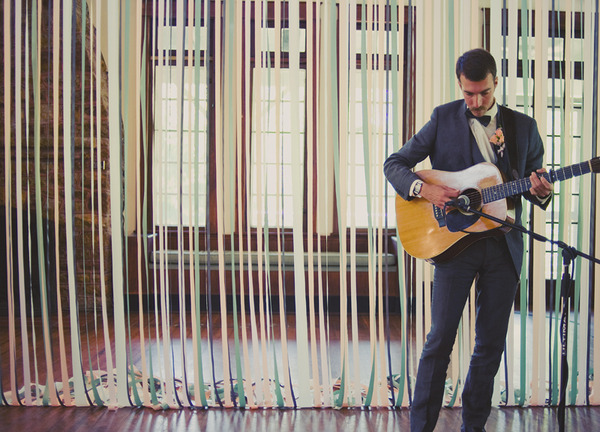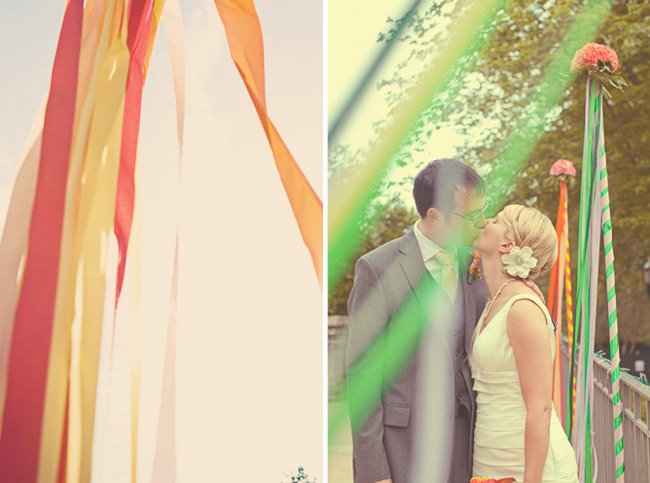 They can even be hung from trees.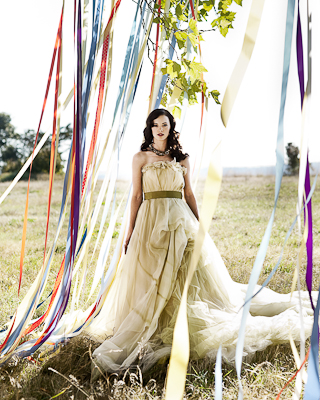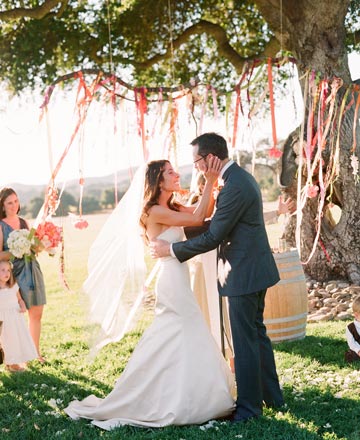 Or on the backs of chairs.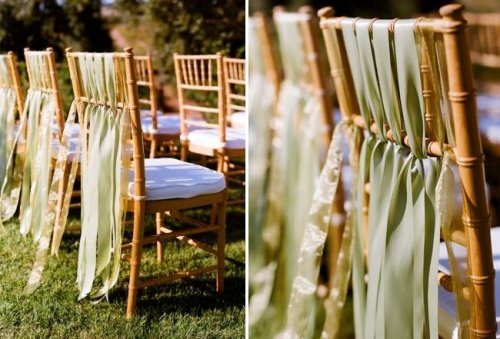 You can even make ribbon wands. Here is the ribbon wand tutorial.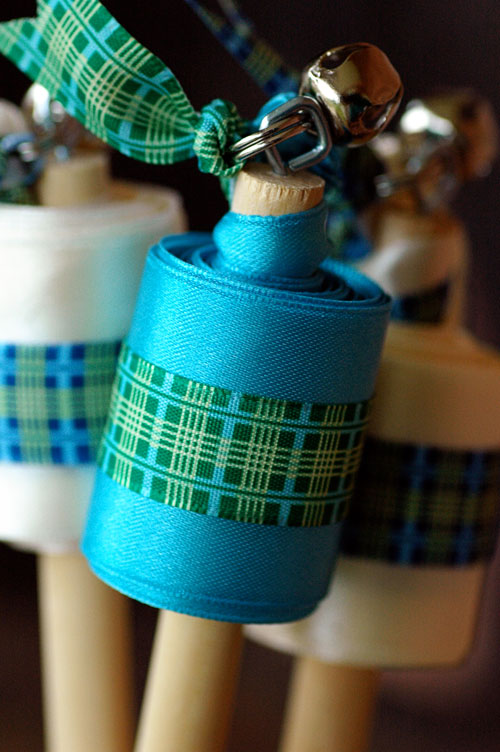 Photo One and Two: You are My Fave; Photo Three: Rock 'n Roll Bride; Photo Four: Wedding Bee; Photo Five: The Knot; Photo Six: e.claire creations; Photo  Seven and Eight: Blogdig; Photo Nine: Portland wedding coordinator; Photo Nine: The Bump; Photo Ten; The Charity Wedding