I am very much in love with cheese, as in discovering a dairy allergy would cripple our local cheese market kind of love. With that said, you can imagine how delighted I am to see cheese tables and cheese selections popping up at weddings lately. You can use cheese as an alternative to the dessert table or buffet option, as a cocktail hour treat, or just as an addition to the other delicious foods you have at your wedding.
This couple too had such a love for all cheeses odorous and delicious that they selected their favorite types before their wedding to use as an ice breaker for their alternative cocktail hour (which they cleverly had first, before the ceremony). They made a game out of their pre-picked selections by doing a bride vs. groom tasting for their guests!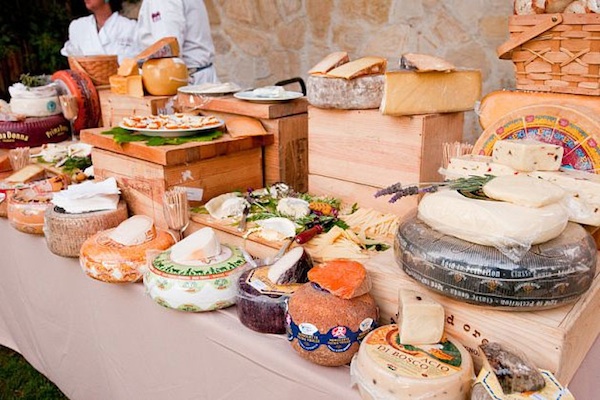 Here are two cheese tables that are just plain gorgeous, they're incredibly modern and minimalist while  incorporating vintage elements as well. The best part is that both of these tables, while being very beautiful, are still user friendly so guests won't approach them not knowing what to do.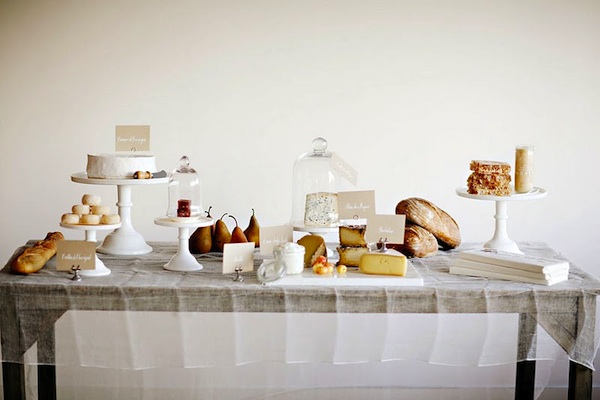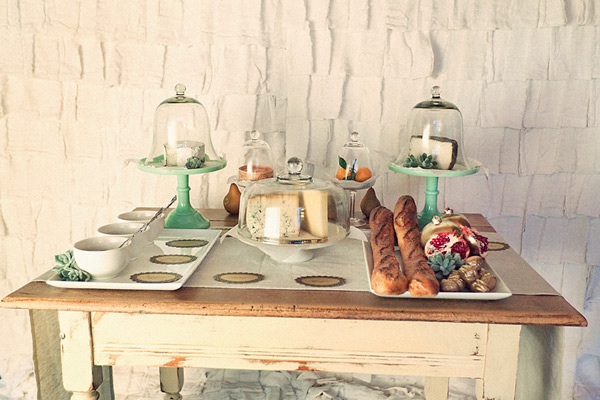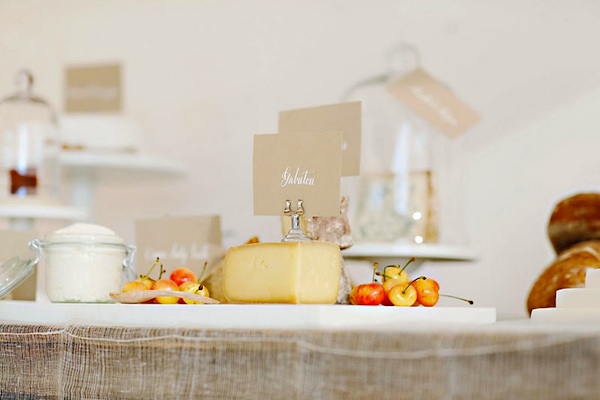 I love this cheese presentation too, it's not at all stuffy, shows the couple's favorite cheeses, and is inviting and fun!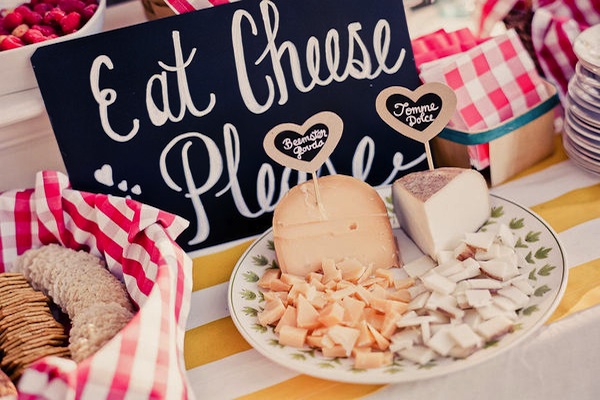 Aren't these vintage fork cheese markers adorable?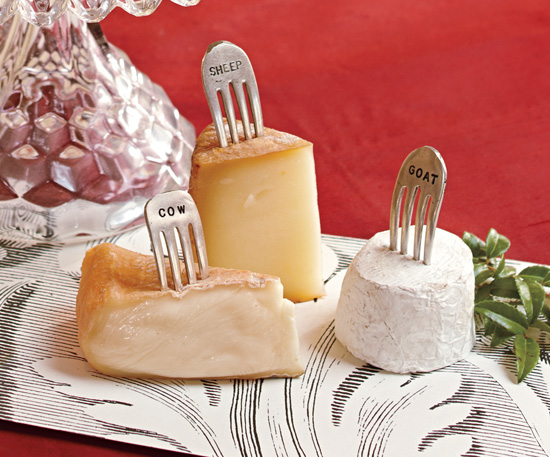 Selecting cheeses for your wedding should be just like selecting anything else for your wedding, ask yourself: do you like it? If you aren't into cheese don't have it! If you like cheese but have pretty simple tastes and don't like the richer, more complex cheeses, then just have those! Whether your love for cheese is subtle, or you're an advanced cheese connoisseur, just select what you love best, provide bread and/ or crackers and some fruit, arrange it prettily and you're ready! Also, don't forget that a specialty cheese shop or even your local grocer is going to have a cheese "expert" that will be ready and willing to help with any pairing ideas or selections that will best serve you and the other food or drinks you'll be having. I leave you with some inspiration: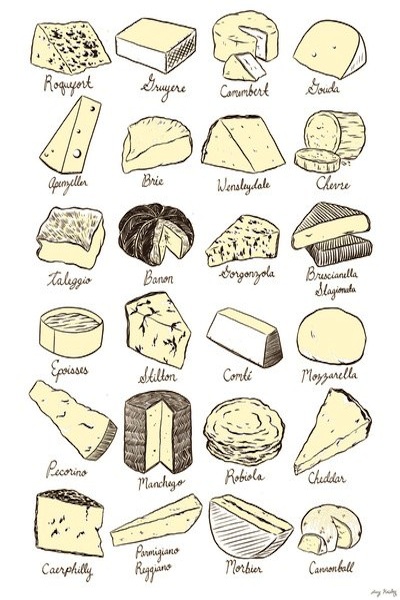 Photo One: Alex Johnson; Photo Two: sunday-suppers.blogspot.com; Photo Three: forgetmeknotweddingsblog.com; Photo Four: sunday-suppers.blogspot.com; Photo Five: stylemepretty.com; Photo Six: Napa Style; Photo Seven: society6.com via Pinterest