Britney and Michael took only two months to plan their gorgeous l'il Tennessee wedding! The couple said their 'I do's' in front of ten of their loved ones, including their young daughter Ava, who was front row and center.
Britney's advice to other brides and grooms planning their own intimate wedding is to not worry about the opinion of others, and to invest in a photographer that will capture your wedding day in a way that makes those who were not at the wedding, feel like they were there. Erin from Erin Morrison Photography did just that!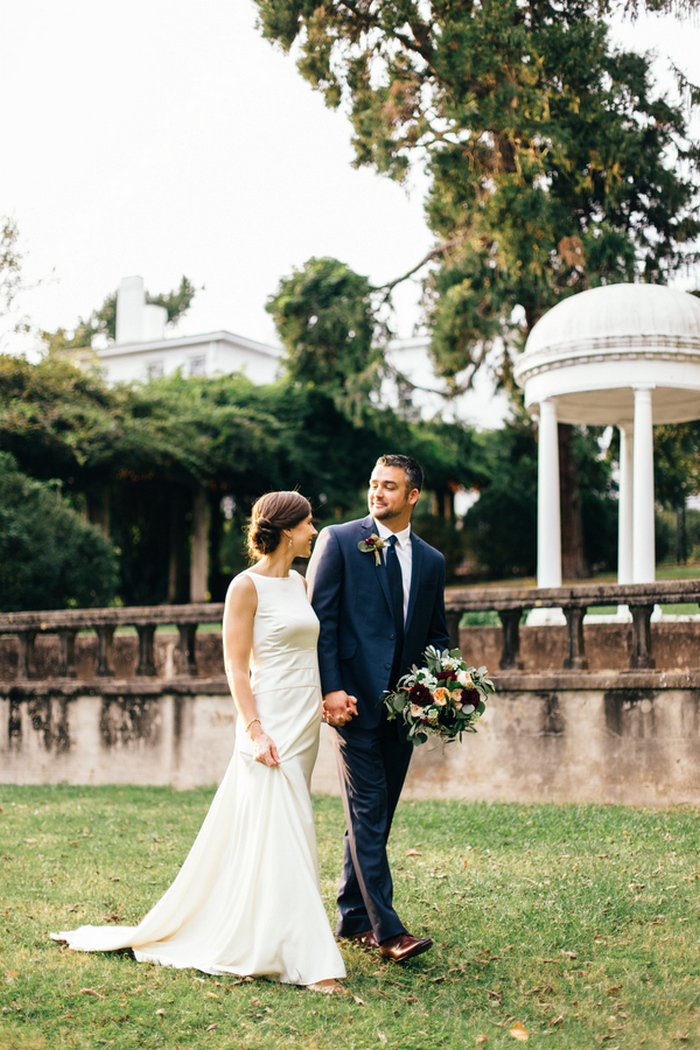 Britney, 30 & Michael, 33
Location: Knoxville, TN
Wedding Date: October 9, 2015
Number of Guests:10
Wedding Ceremony Location: The Bleak House
Wedding Reception Location: We didn't really have a reception.  Mike's parents offered to have everyone over to their house after the wedding for dinner and, of course, cake. We had a few friends come that weren't there for the ceremony so it was nice being able to sit back, relax and just spend time with our friends and family.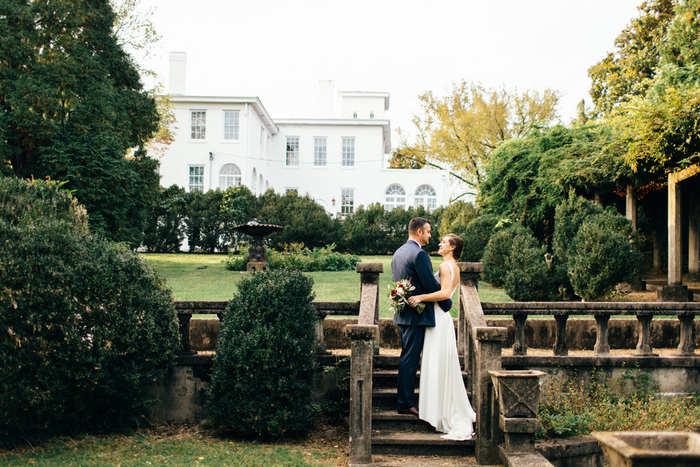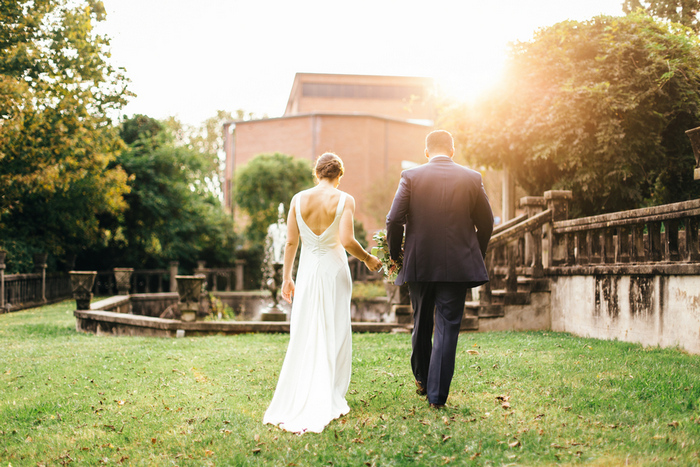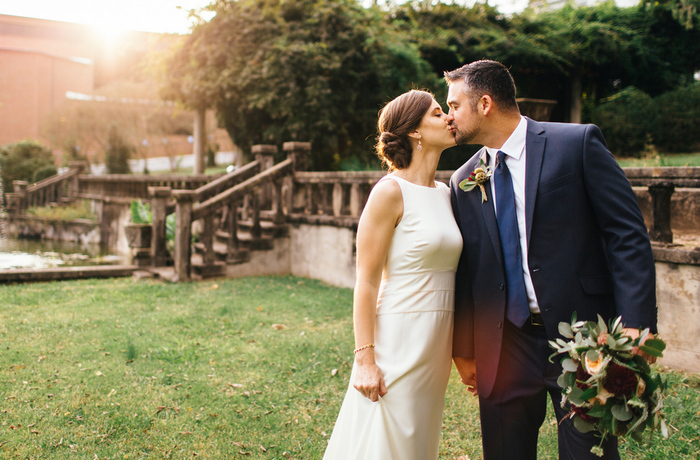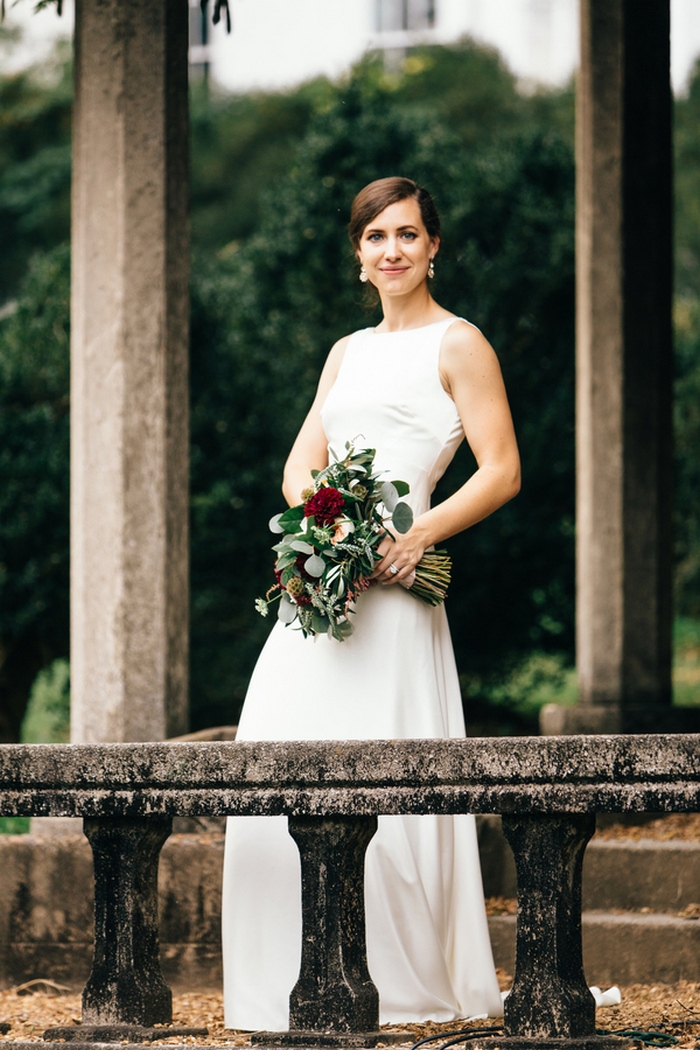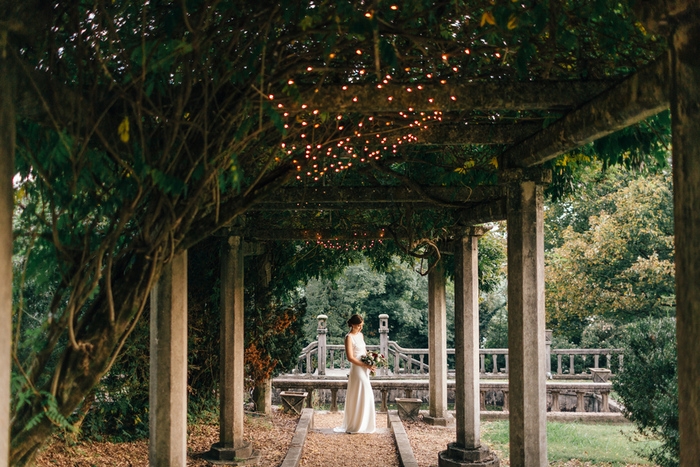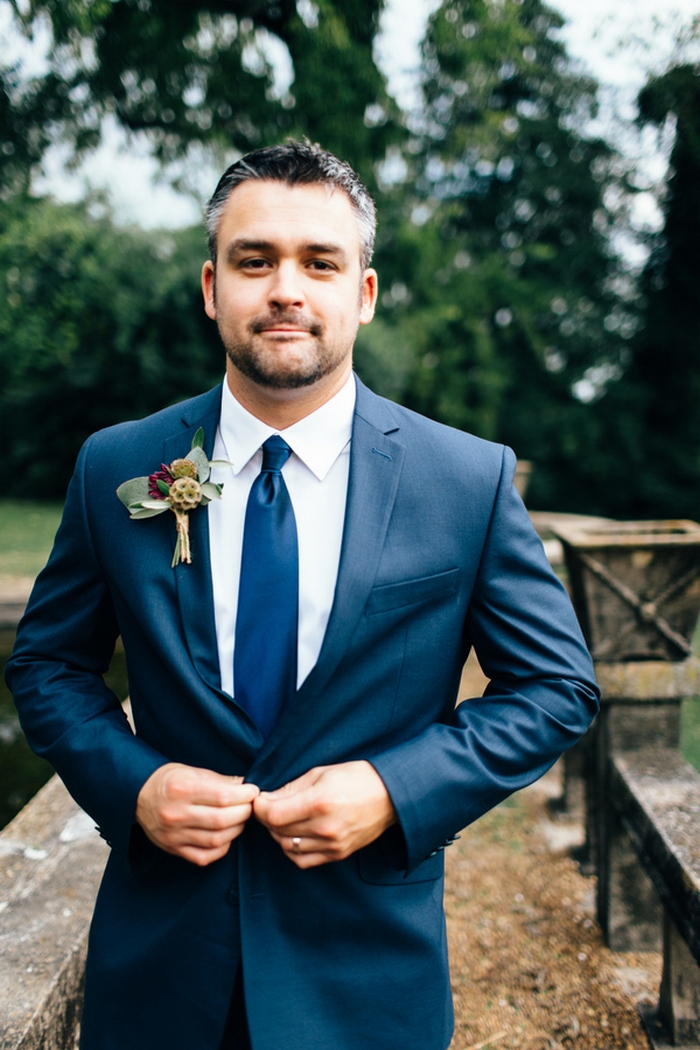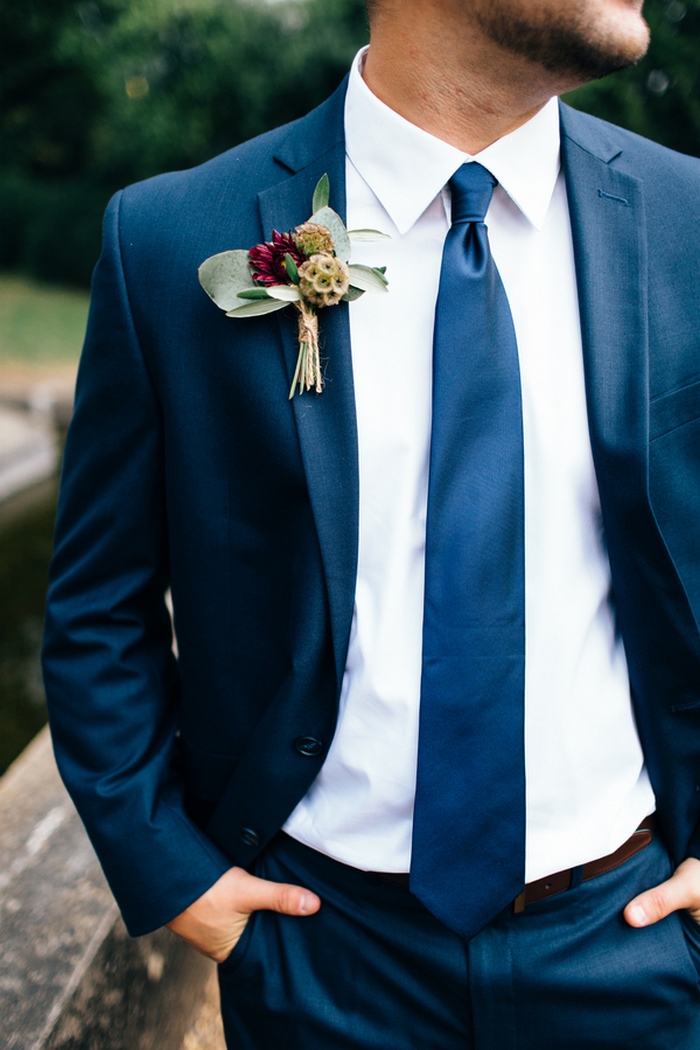 Why did you have an intimate wedding?
With this being my second marriage, I already had the big wedding. We debated having a wedding where all our friends and family could be there, but honestly, when we started thinking about all the details it just got too stressful. I am an indecisive person to begin with so thinking about linens, flatware, caterers and all that stuff caused me to immediately become overwhelmed. After stepping back and thinking about it we realized we would be happier just going off and eloping. However, my daughter, Ava, wanted something bigger, so we compromised! We had everything planned and taken care of in less than two months.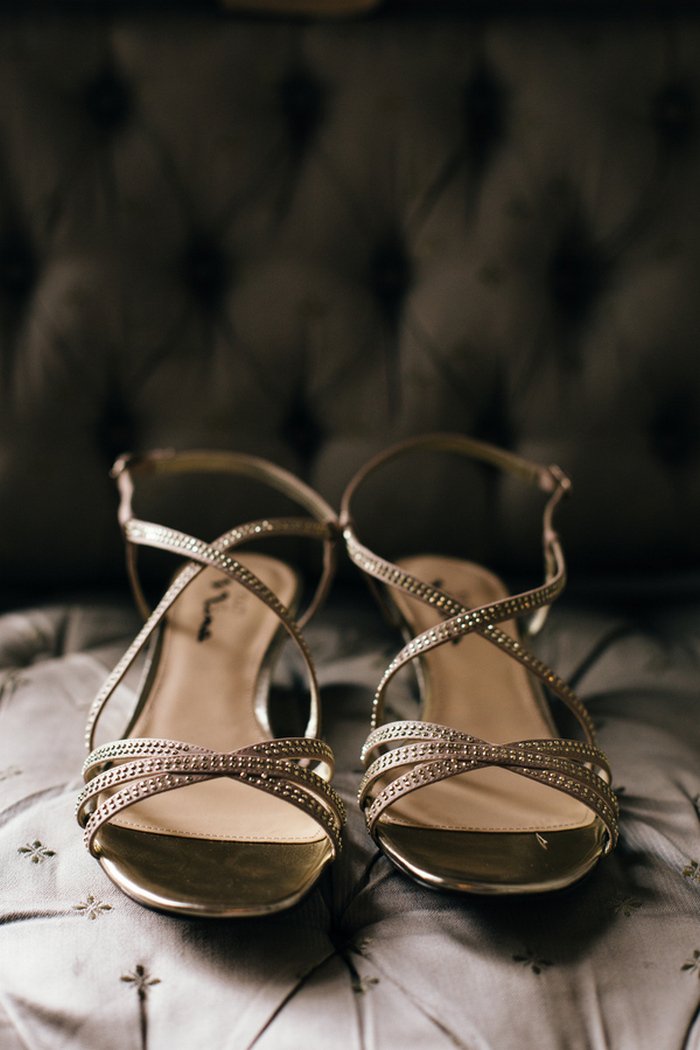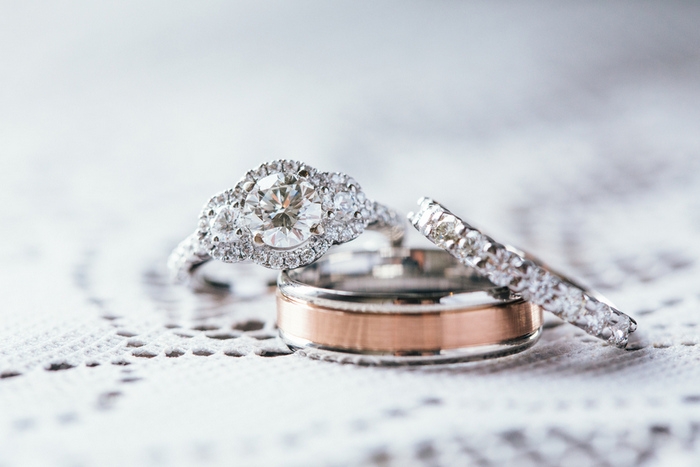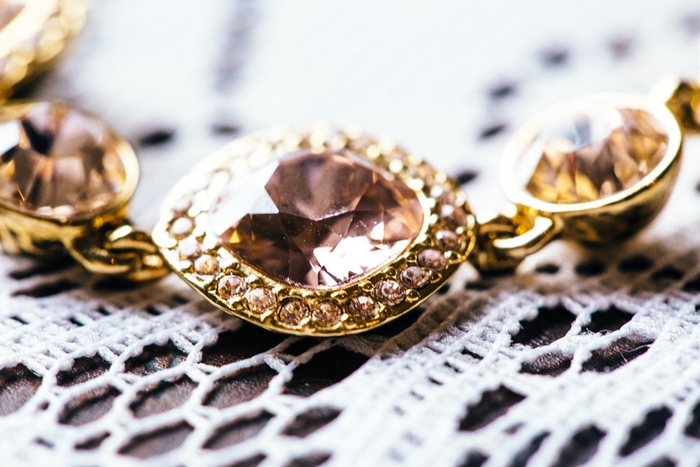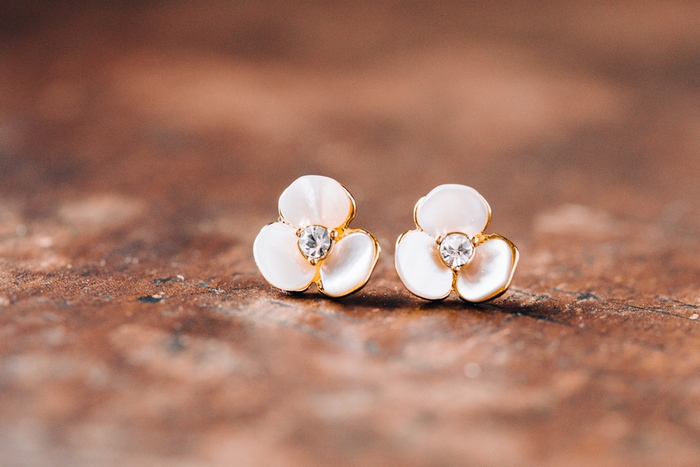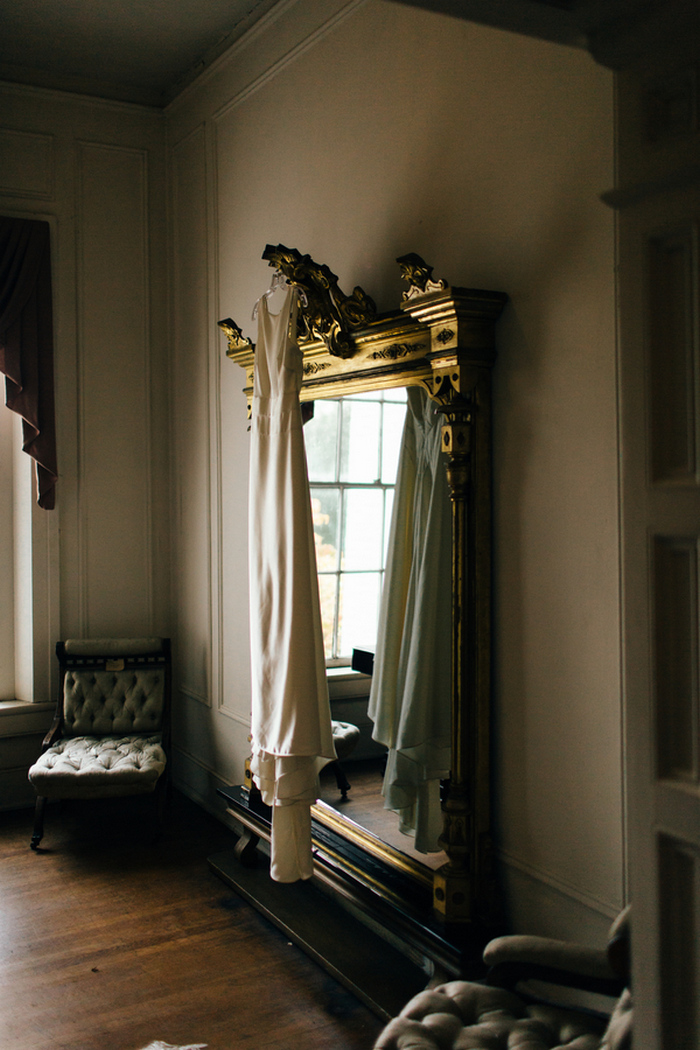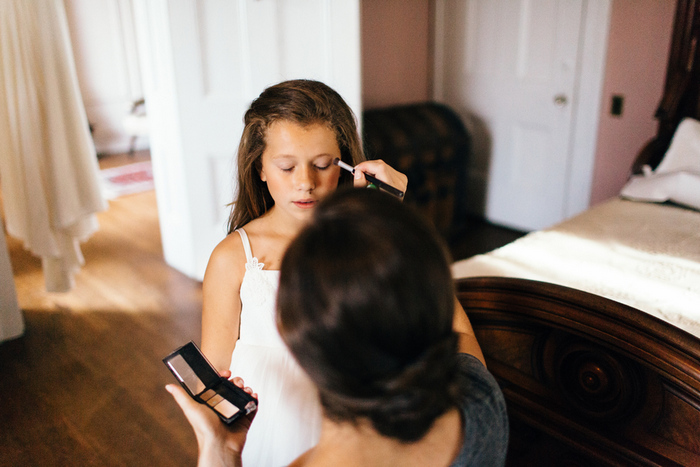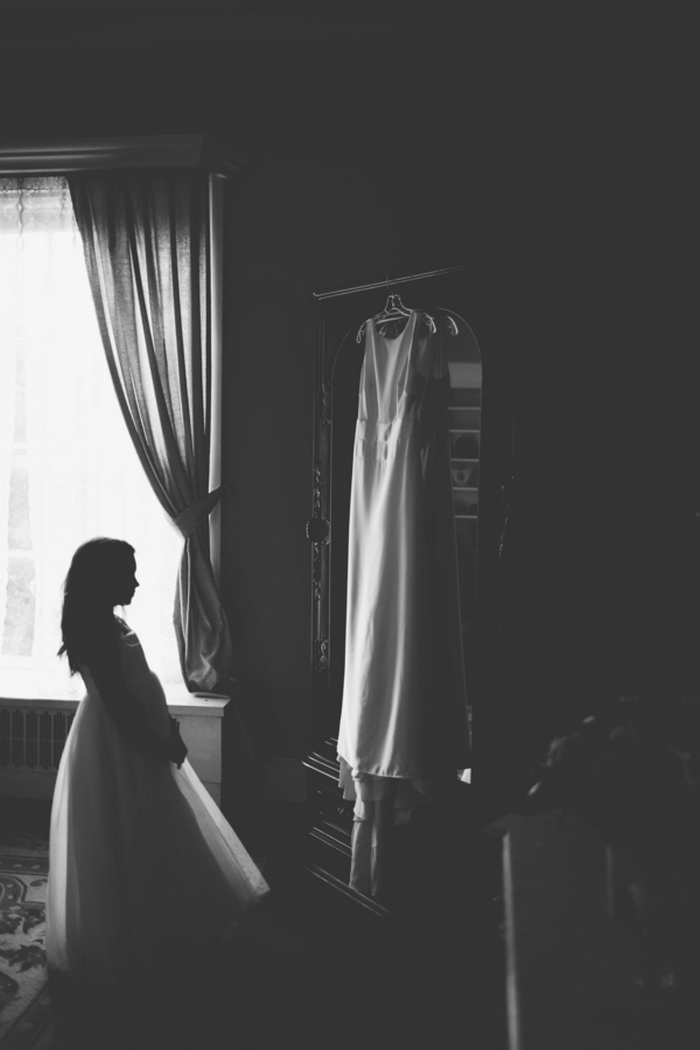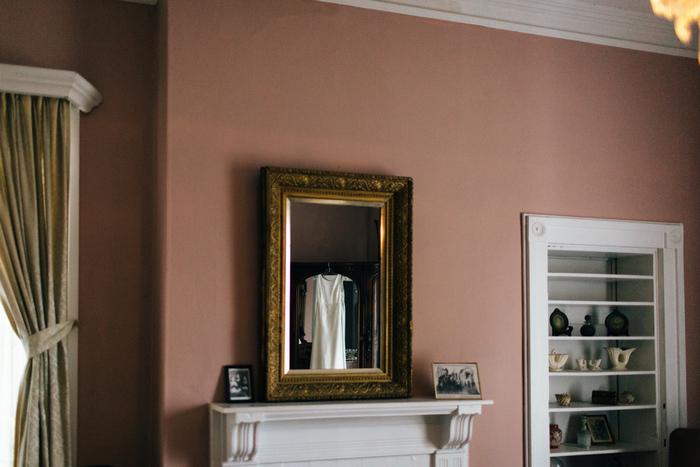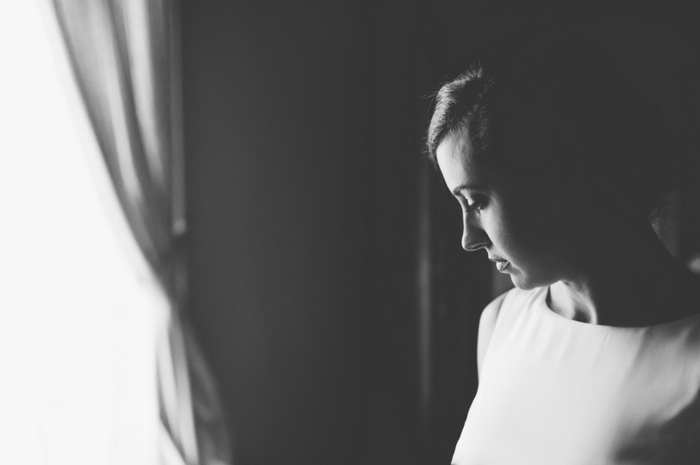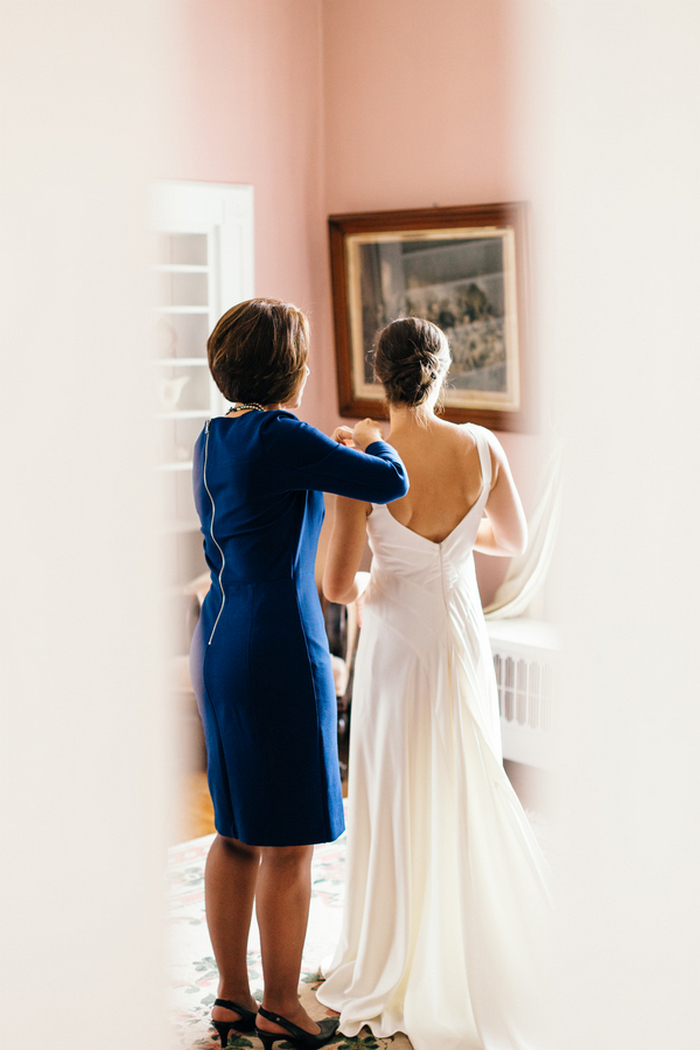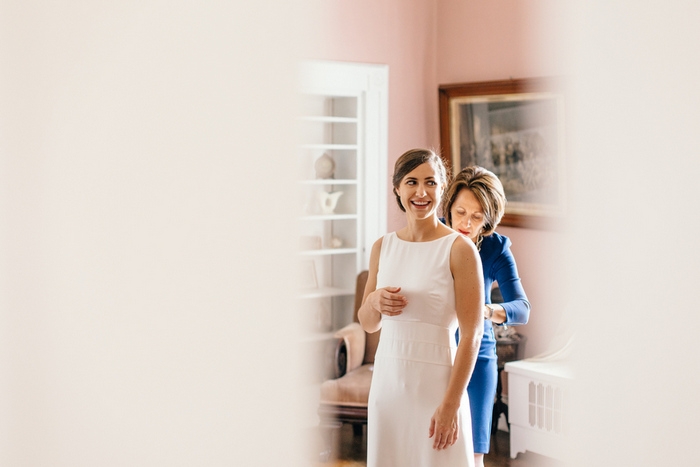 What are some the challenges that you faced planning an intimate wedding?
We didn't really have any challenges. I had my heart set on the Bleak House from the start and once we got the date finalized everything else fell into place. Since we had the wedding on a Friday evening I was able to get my first choice for photographer and florist, even with such short notice.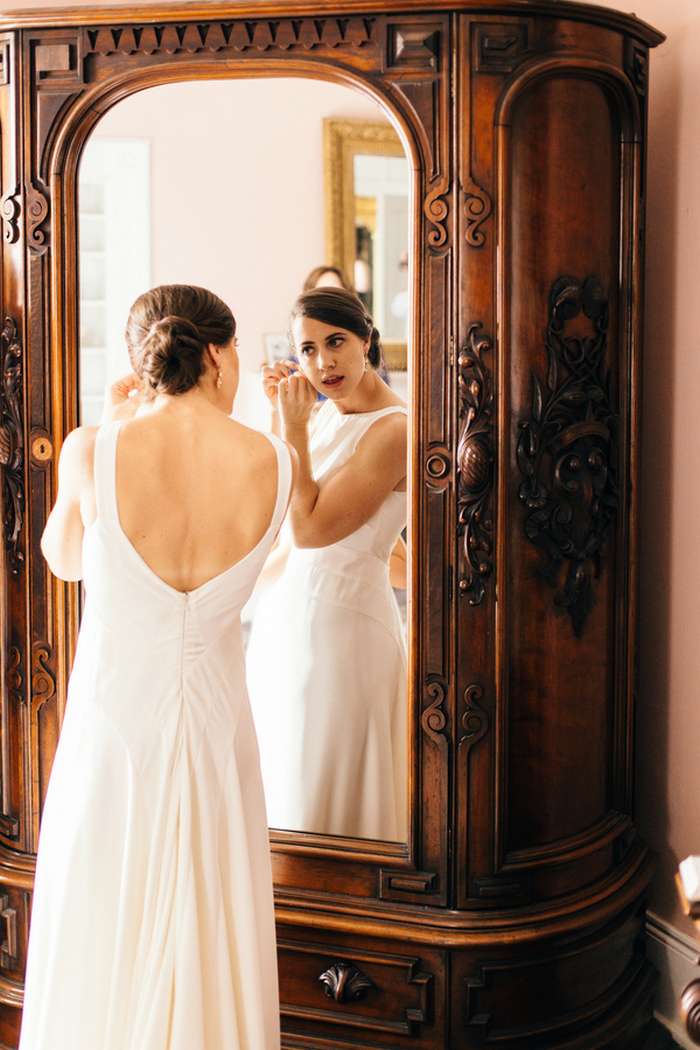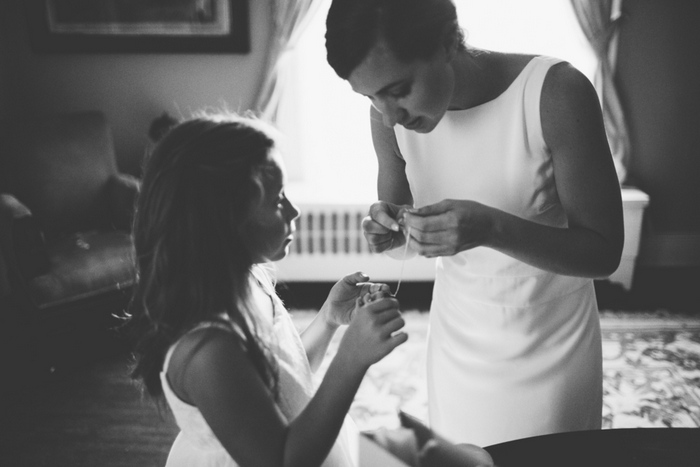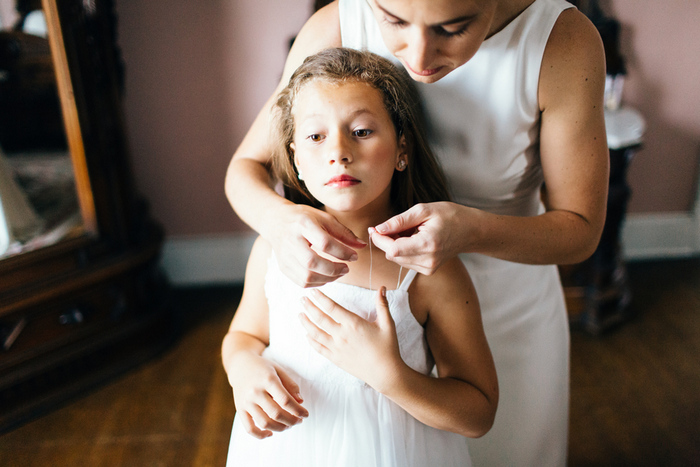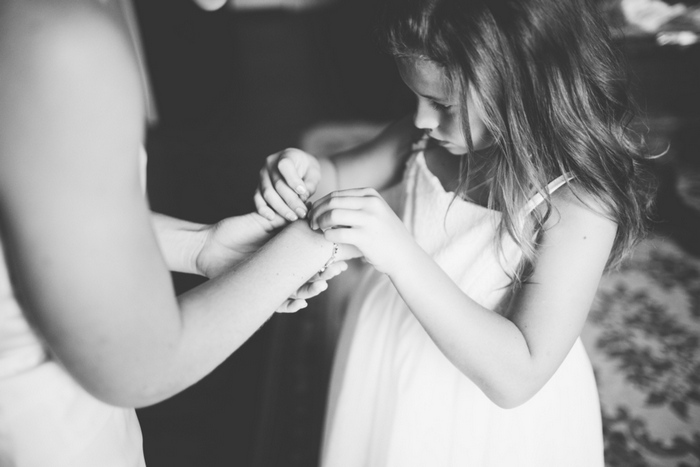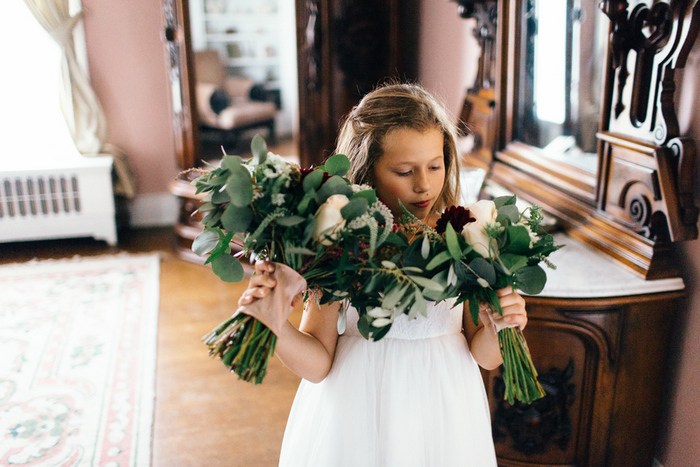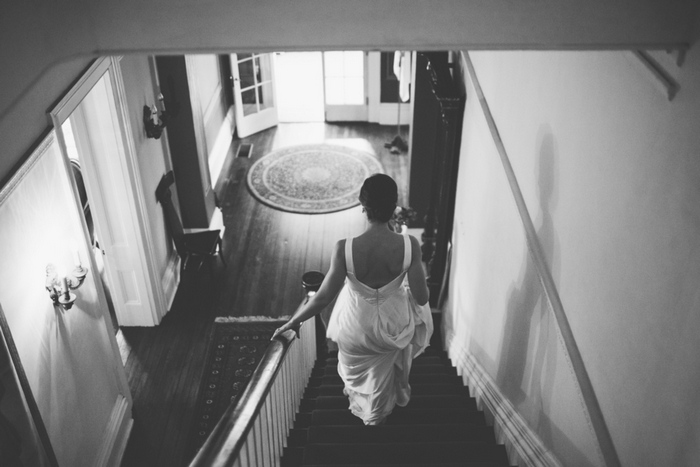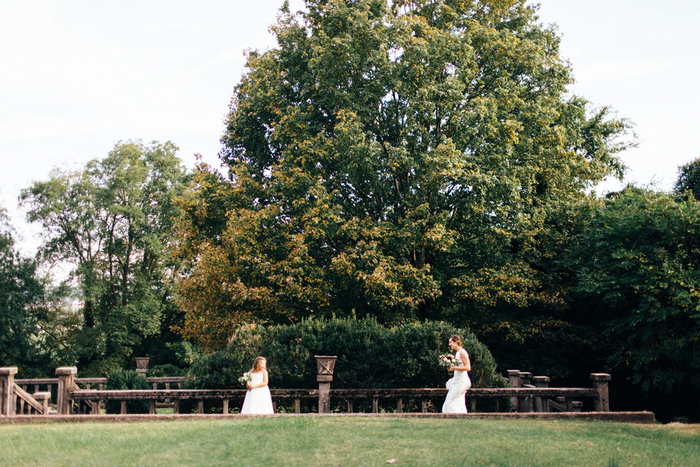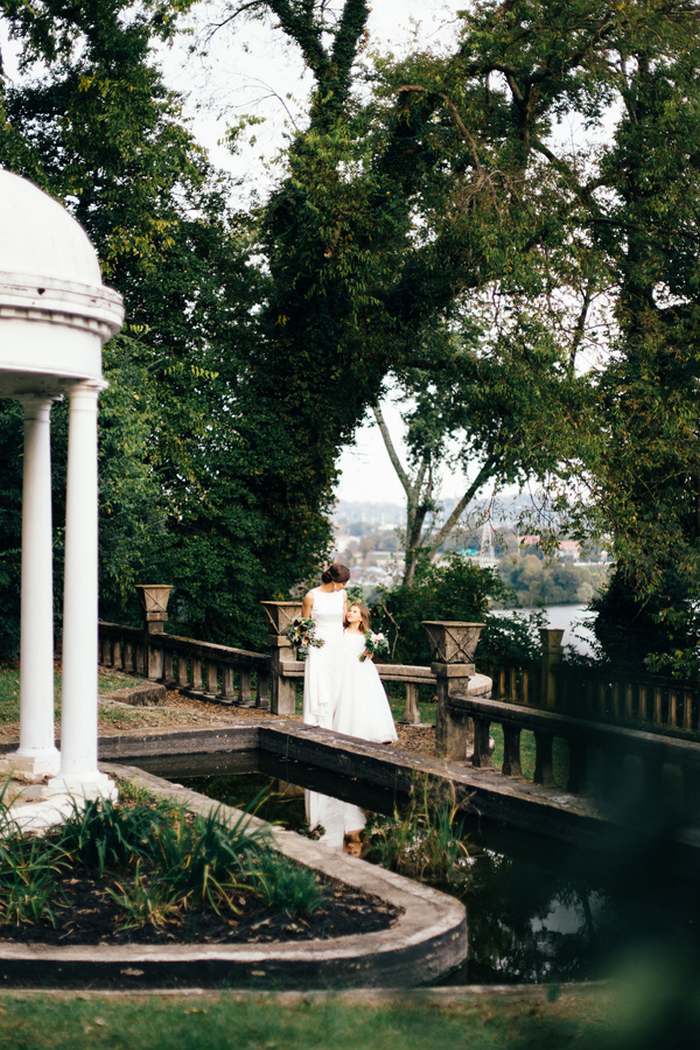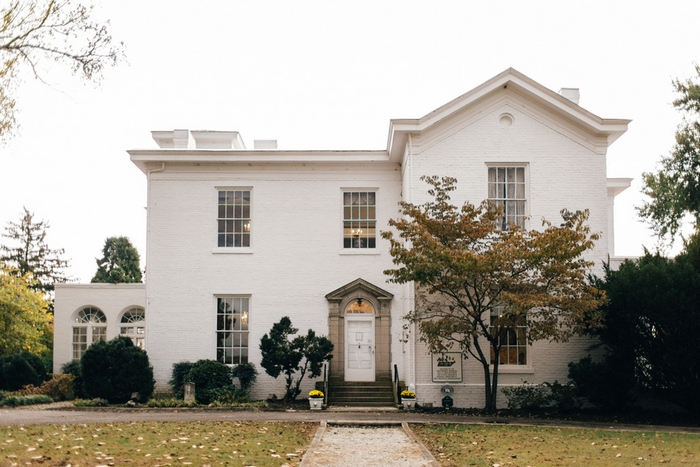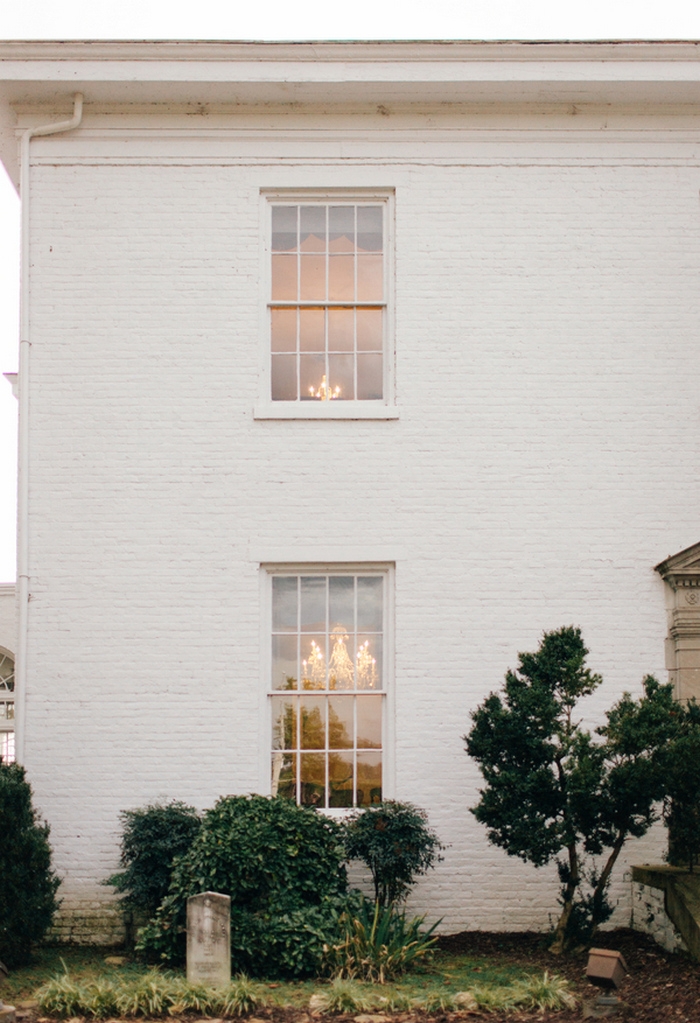 Was it difficult to pare down the guest list?
When we first started planning and thought about a bigger wedding, we were having a hard time narrowing down the guest list. It seemed to just keep growing. Once we decided on something more intimate, we knew we just wanted immediate family there.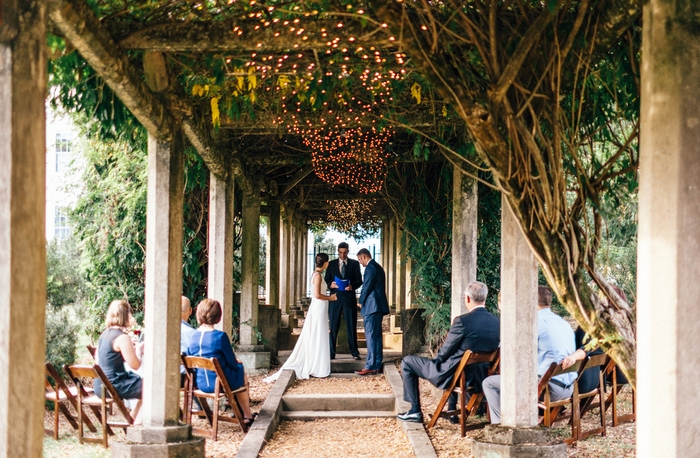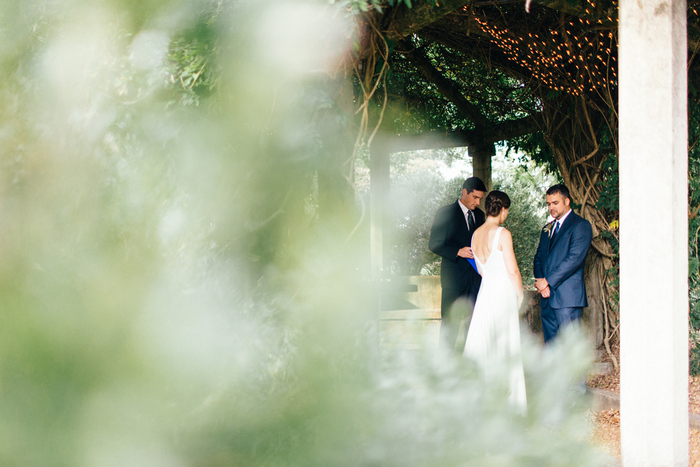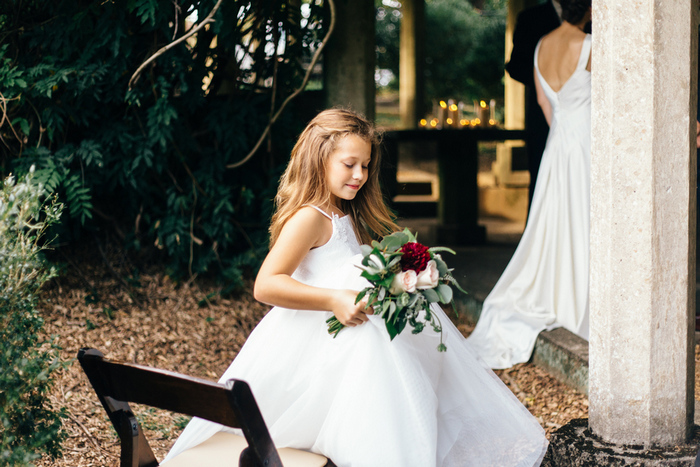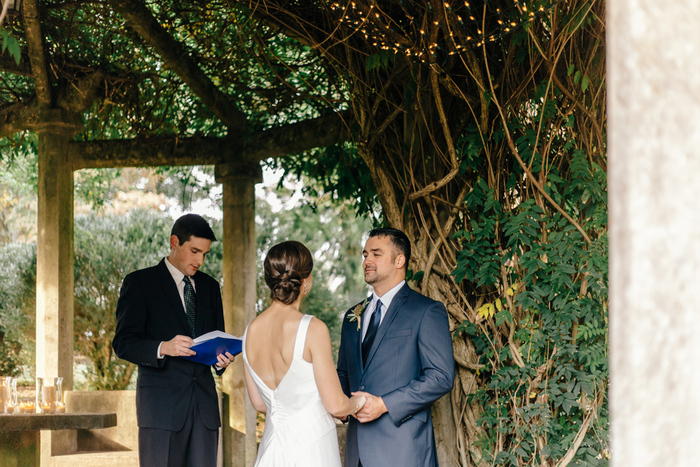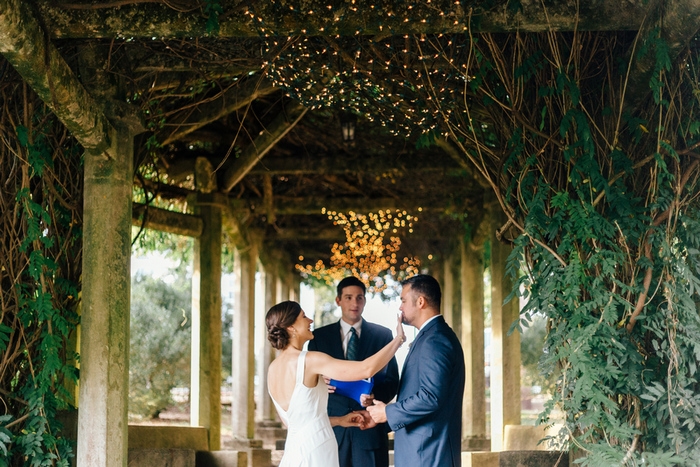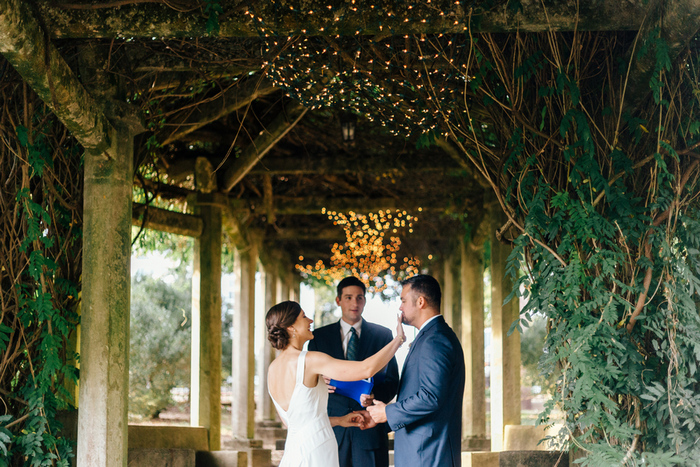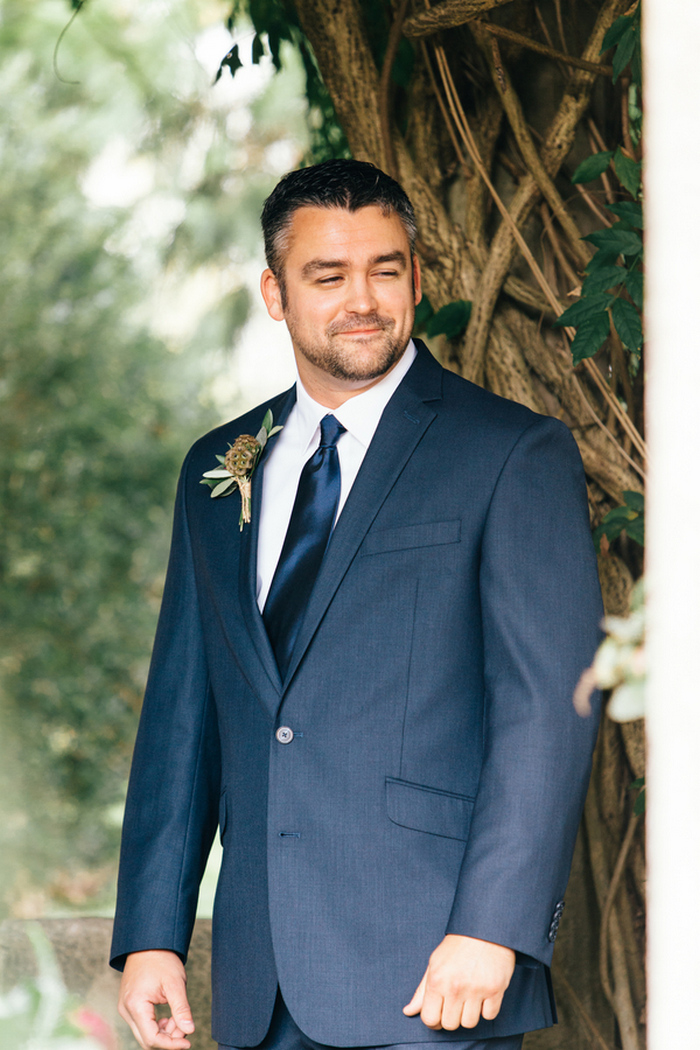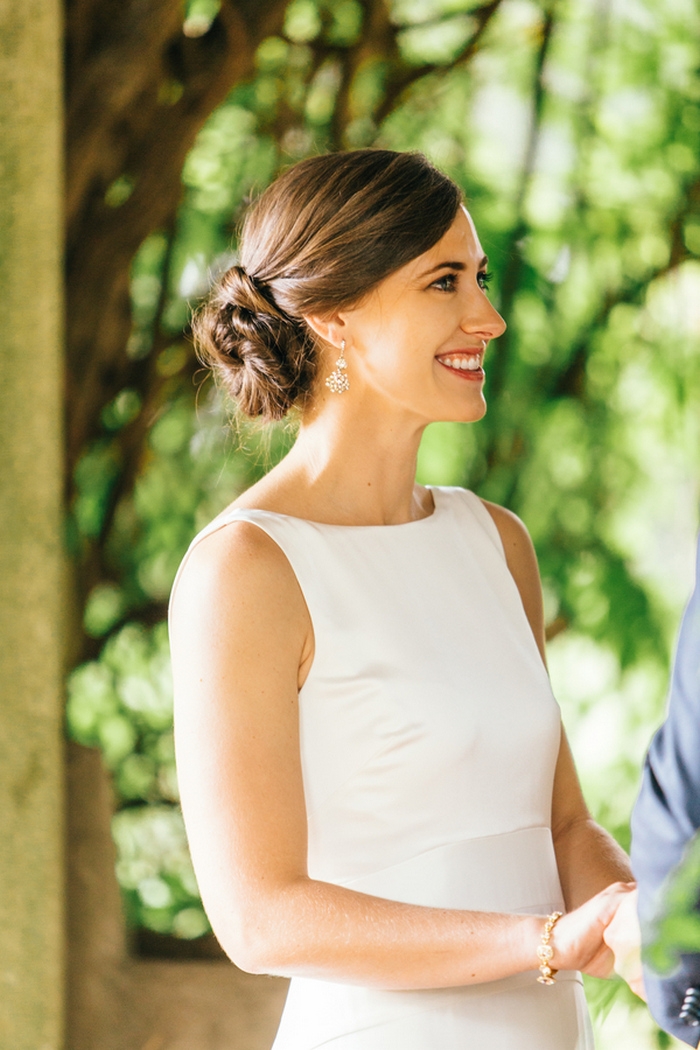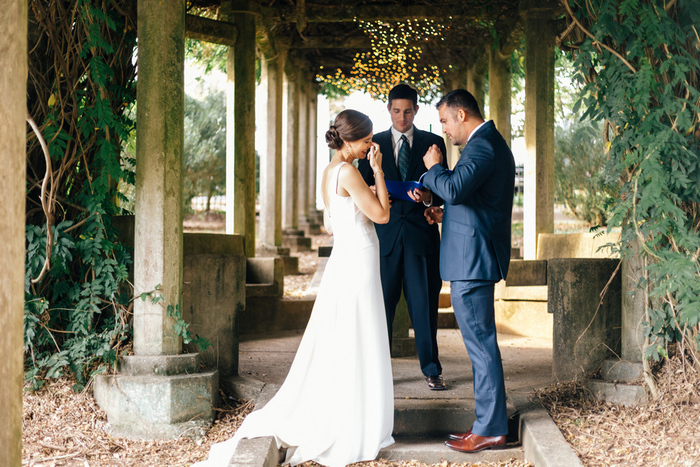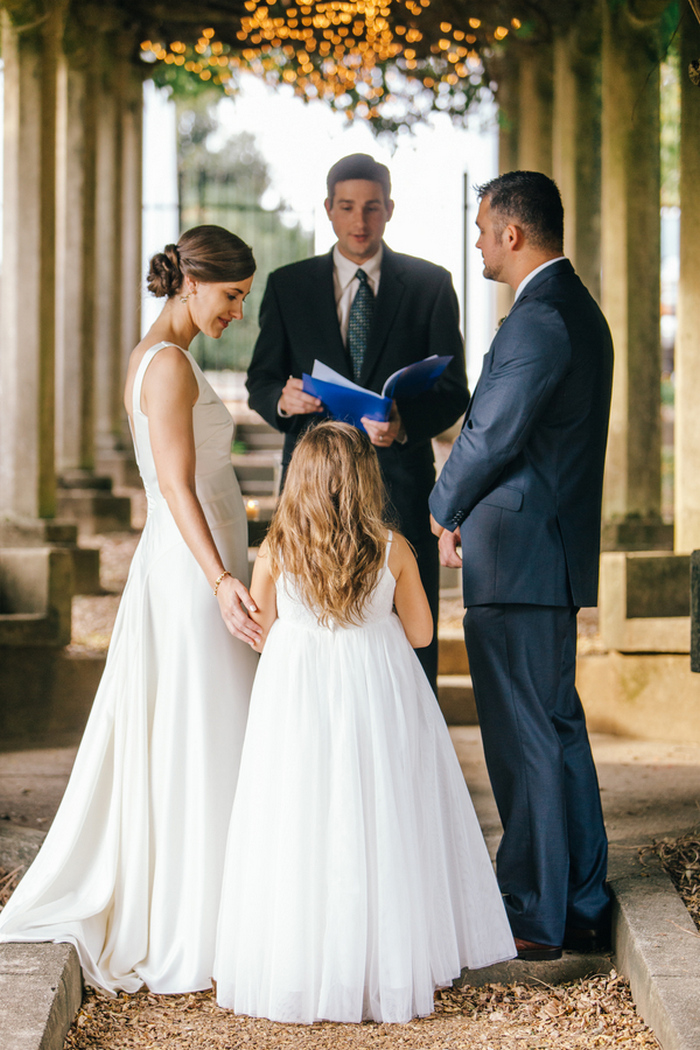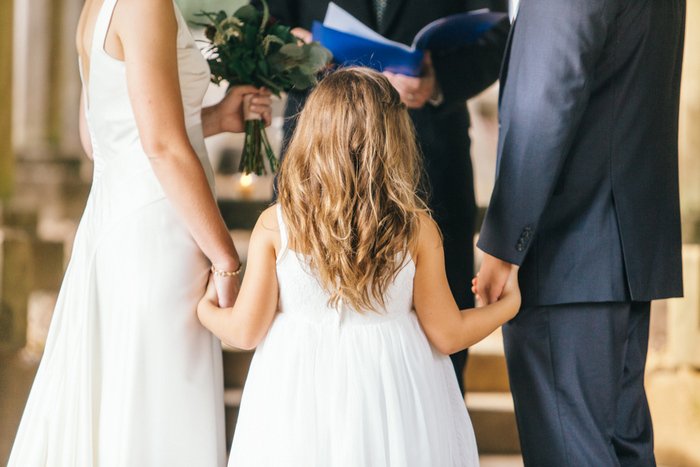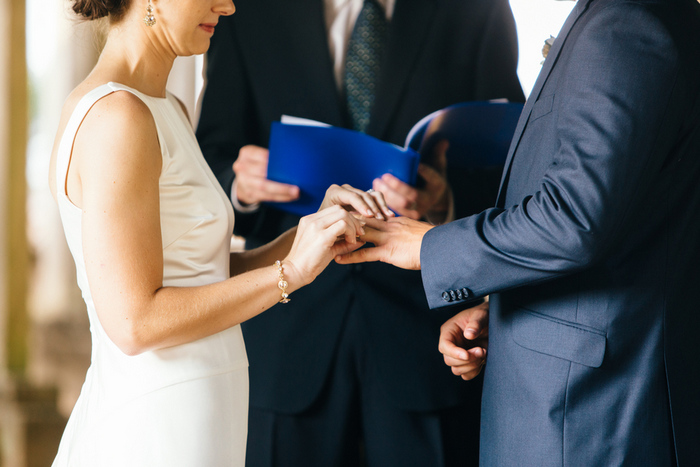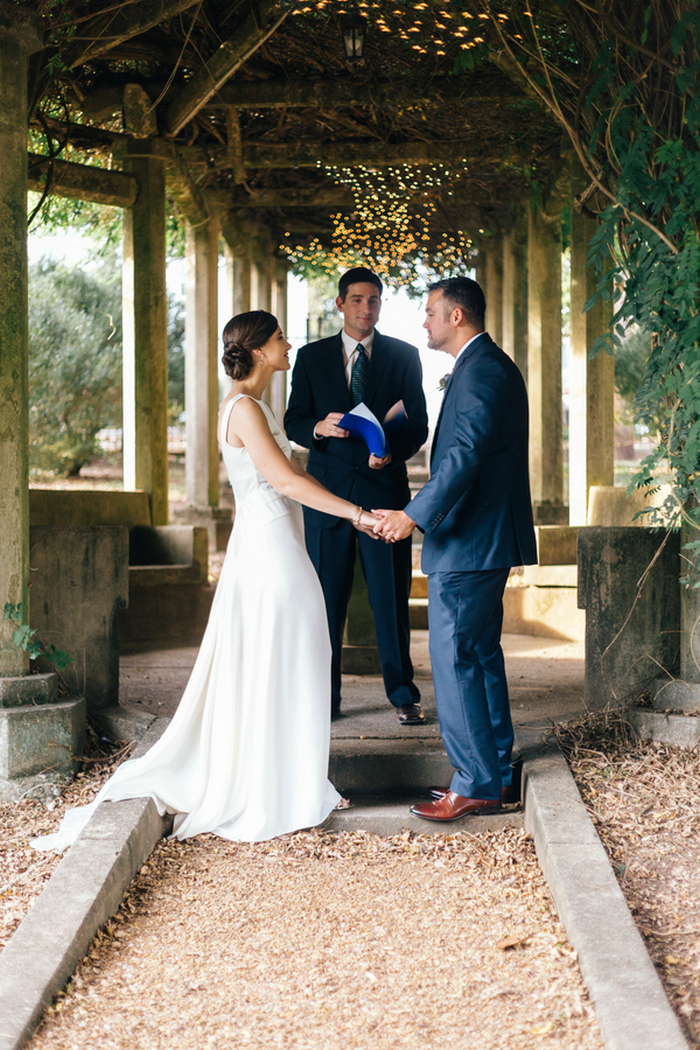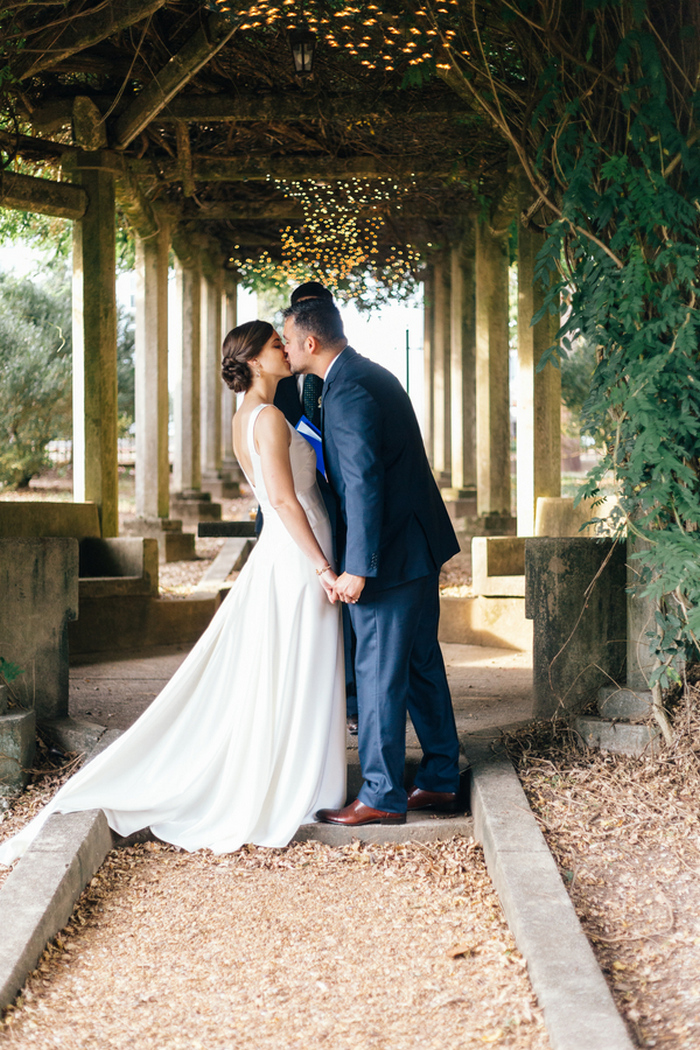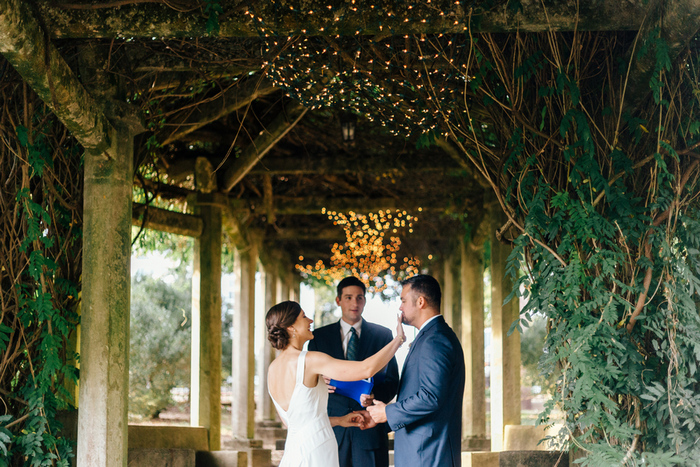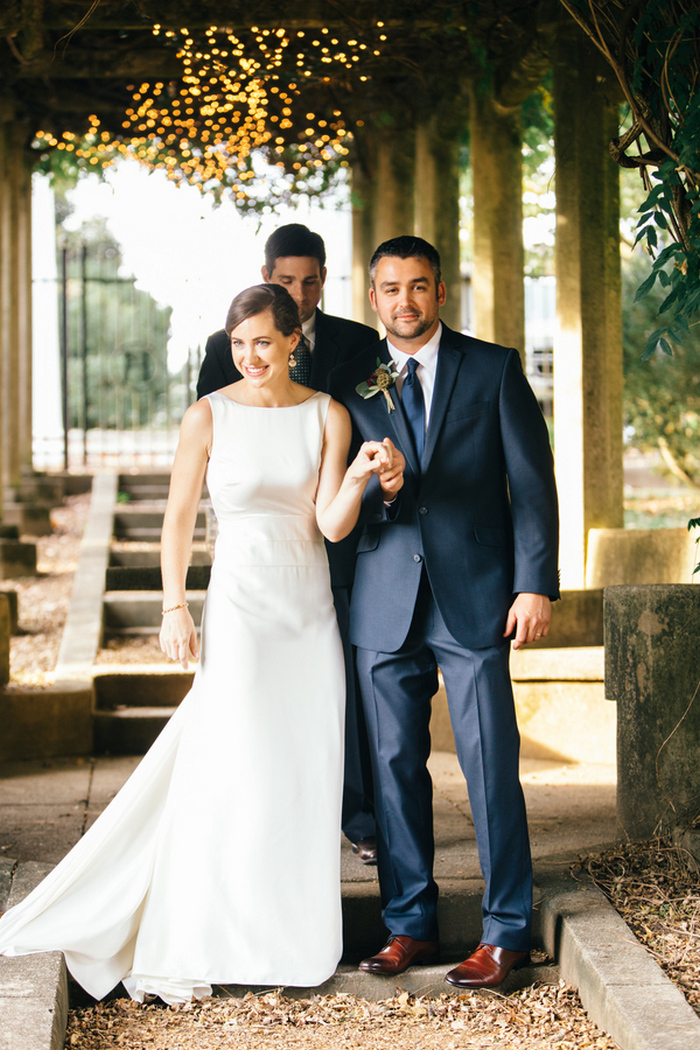 What were the highlights of the ceremony?
There are so many of them! First of all, I had my heart set on having the wedding outside,  but there was 100% chance of rain forecast the entire day of the wedding.  I checked the forecast almost every hour starting almost four days before the wedding. I had a backup plan, but I was heartbroken with the idea of not having the wedding under the vine covered arbor with twinkle lights. On the day of the wedding it rained that morning and was cloudy until lunchtime. The sun finally came out around two o'clock and it was beautiful outside in time for our five o'clock ceremony. As we were finishing up our pictures the sky got darker and darker. The moment we pulled out of the Bleak house the skies opened up and it started pouring rain. It was perfect timing!
Another sweet moment was being able to get ready with my daughter. She was so excited about the day. We went and got our hair done and spent some time together before the wedding. I knew from the beginning that I wanted to include her in the ceremony in a way that would be meaningful to her. We brought her up with us as were about to say our vows and expressed to her that we will both be there for her as she grows up and support her in all she does and will always love her unconditionally. It definitely brought a few tears to my eyes and I know it was a special moment for her.
Seeing Mike for the first time as I was walking down the aisle was pretty emotional too! I thought maybe I would be nervous, but I was just so happy. I know I was smiling from ear to ear as I was walking up to him.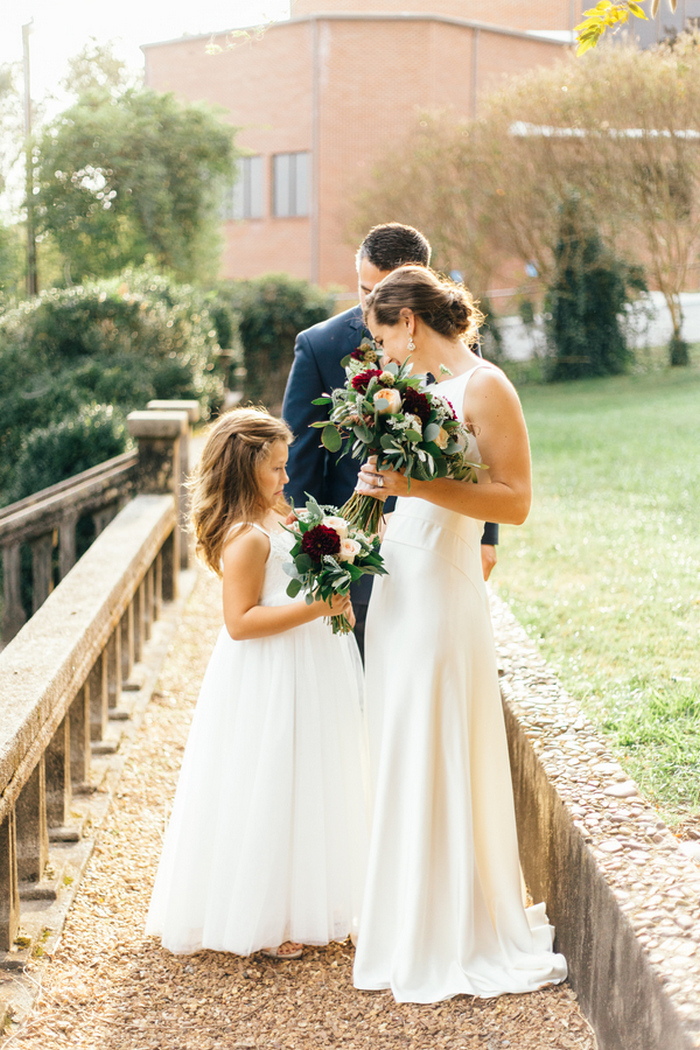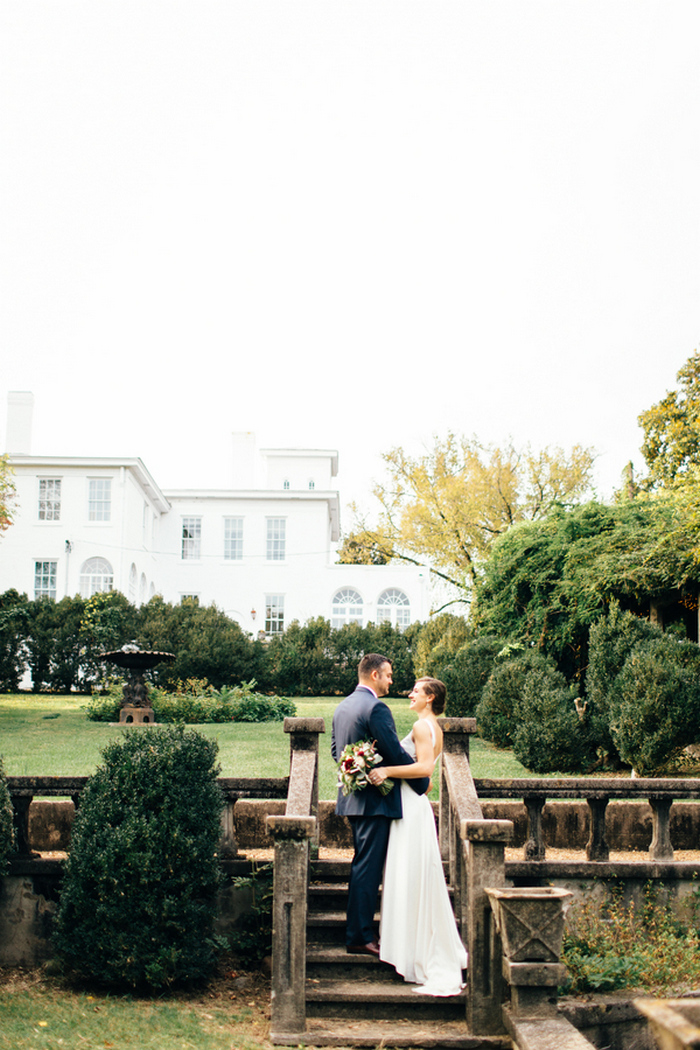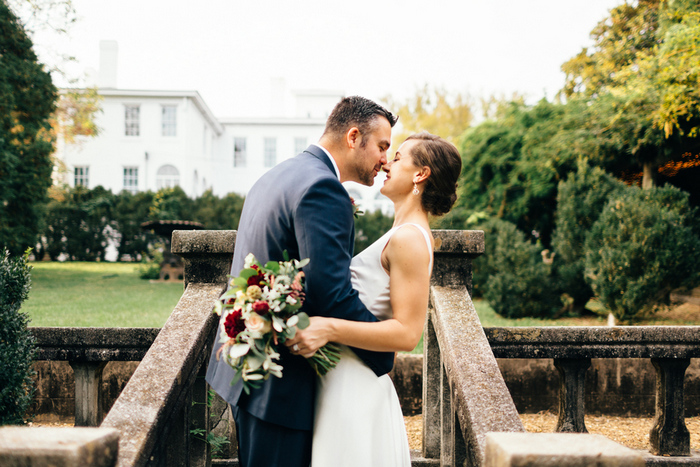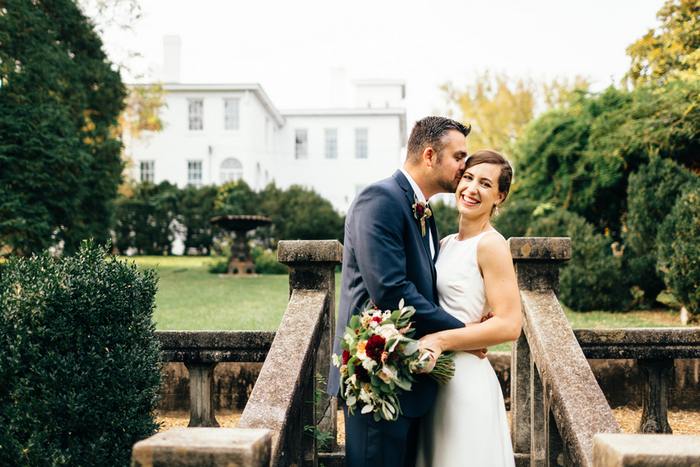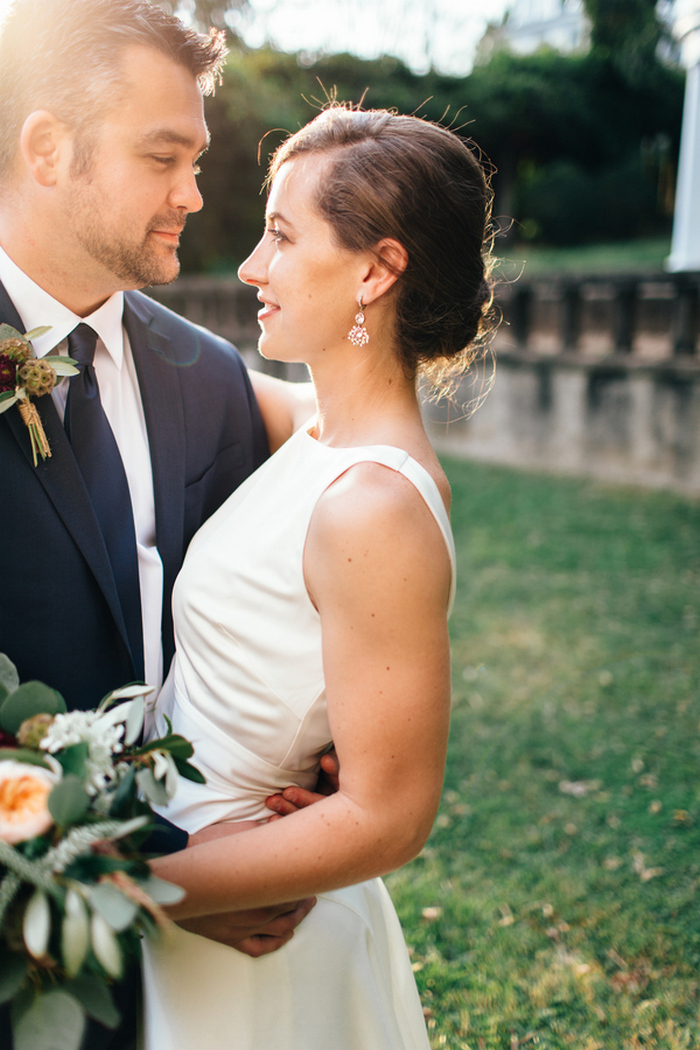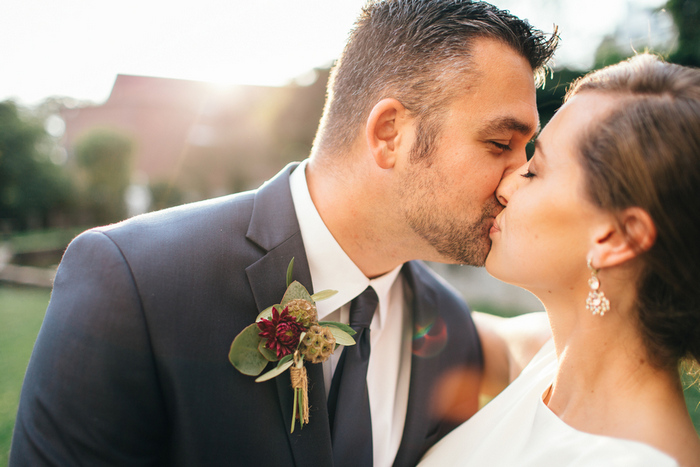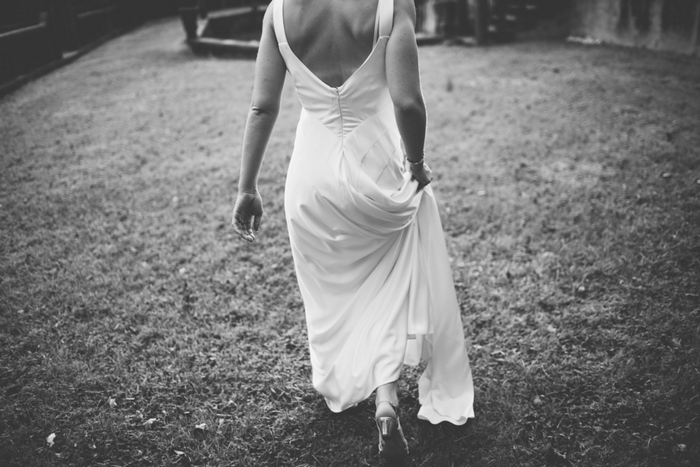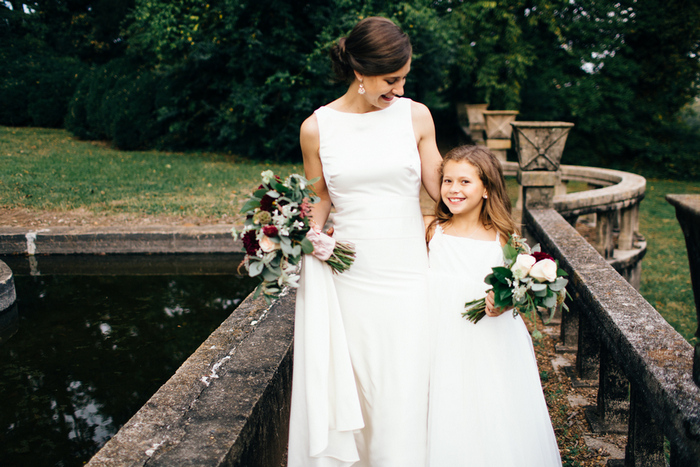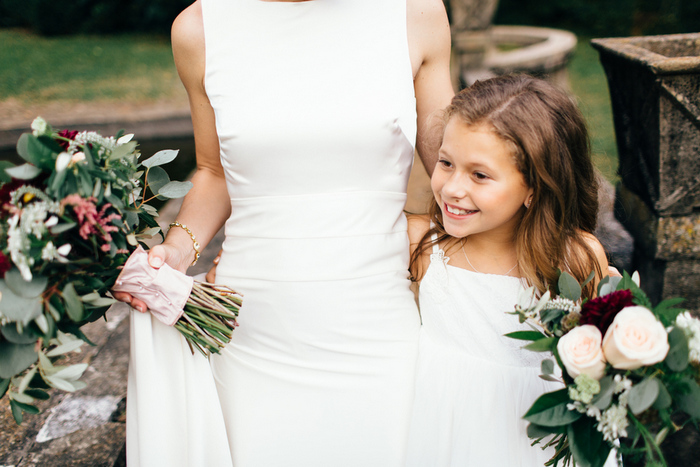 What was the best thing about having an intimate wedding?
For me it was about not having to stress over all the little details of a big wedding. I enjoyed being able to focus on what was important, our marriage and celebrating it with our families.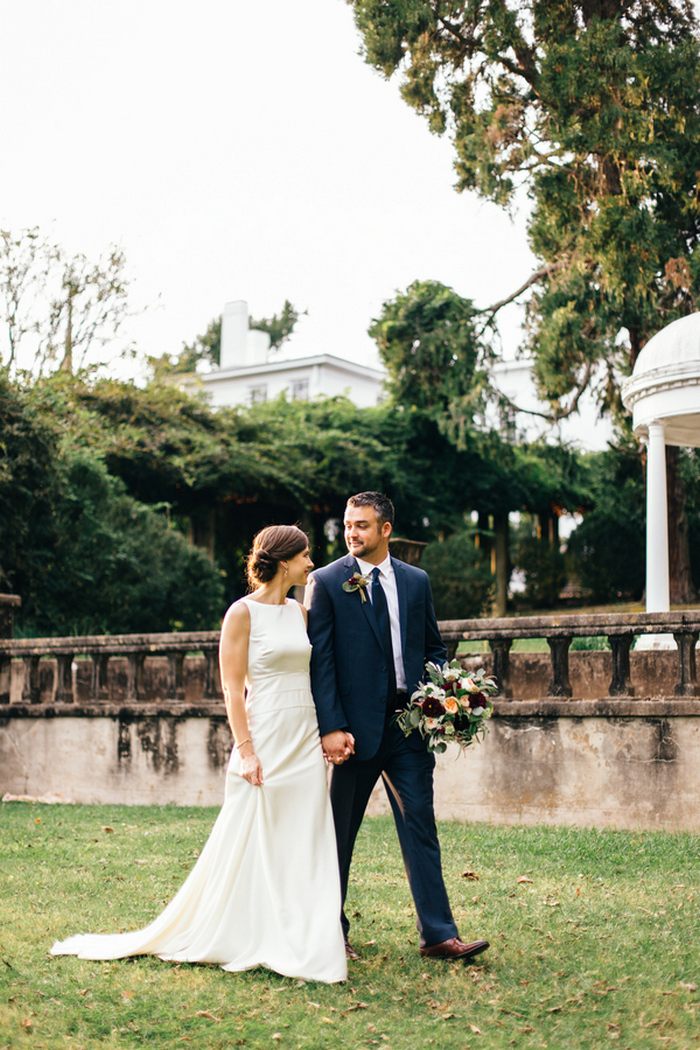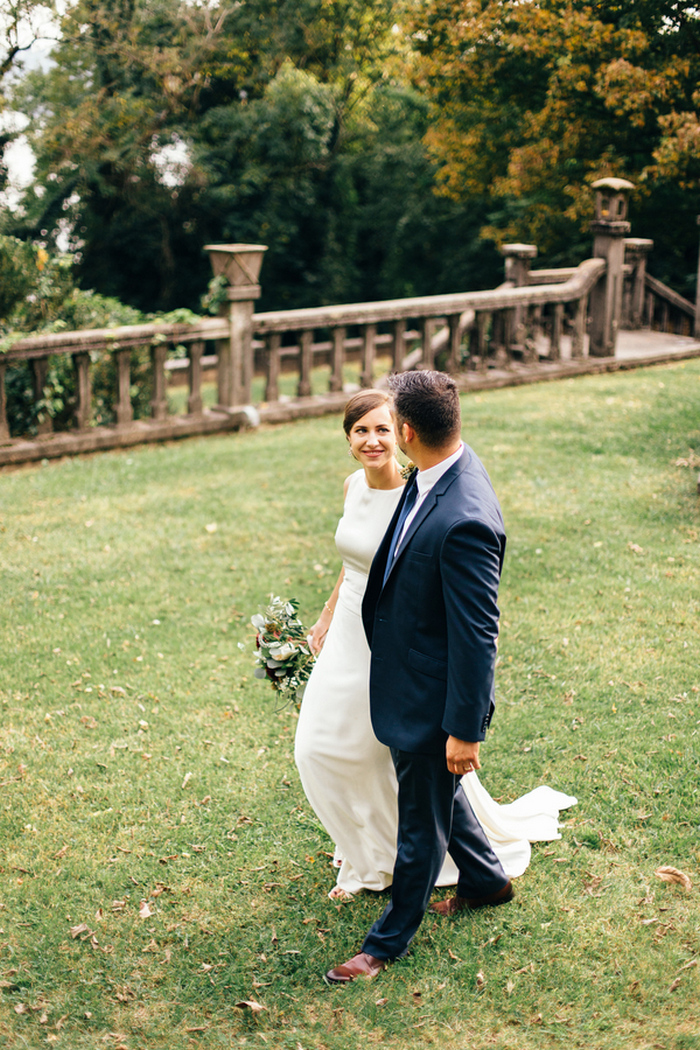 What advice do you have for couples who are considering an intimate wedding?
It is definitely worth it. Don't worry about everyone's opinion on what they think you should do.  Splurge on a great photographer so you can share those special moments after the wedding.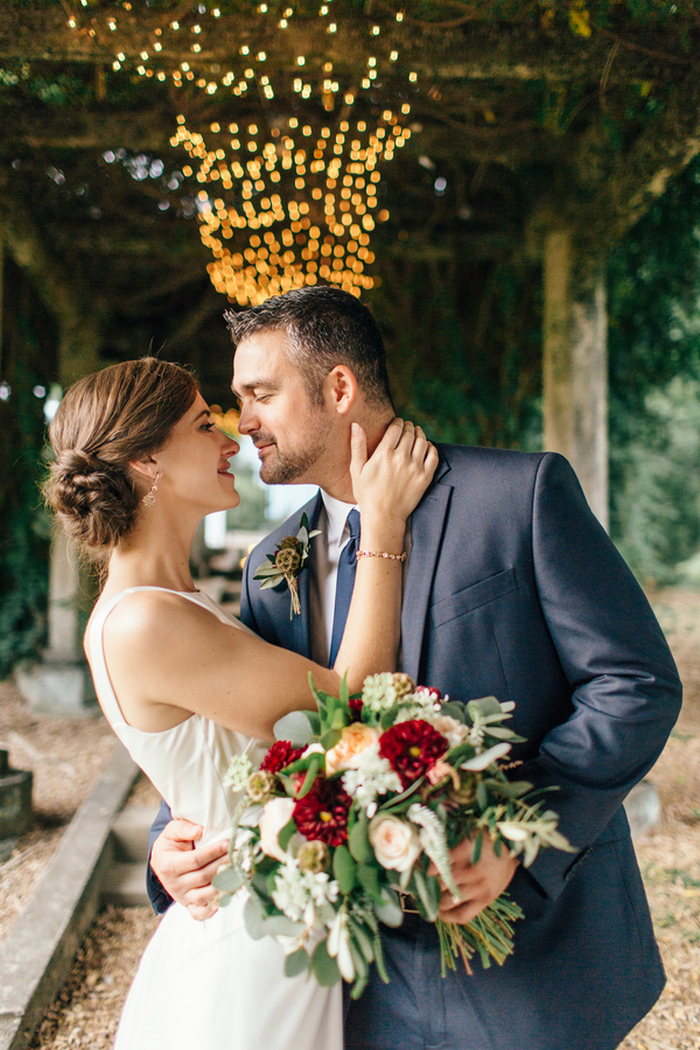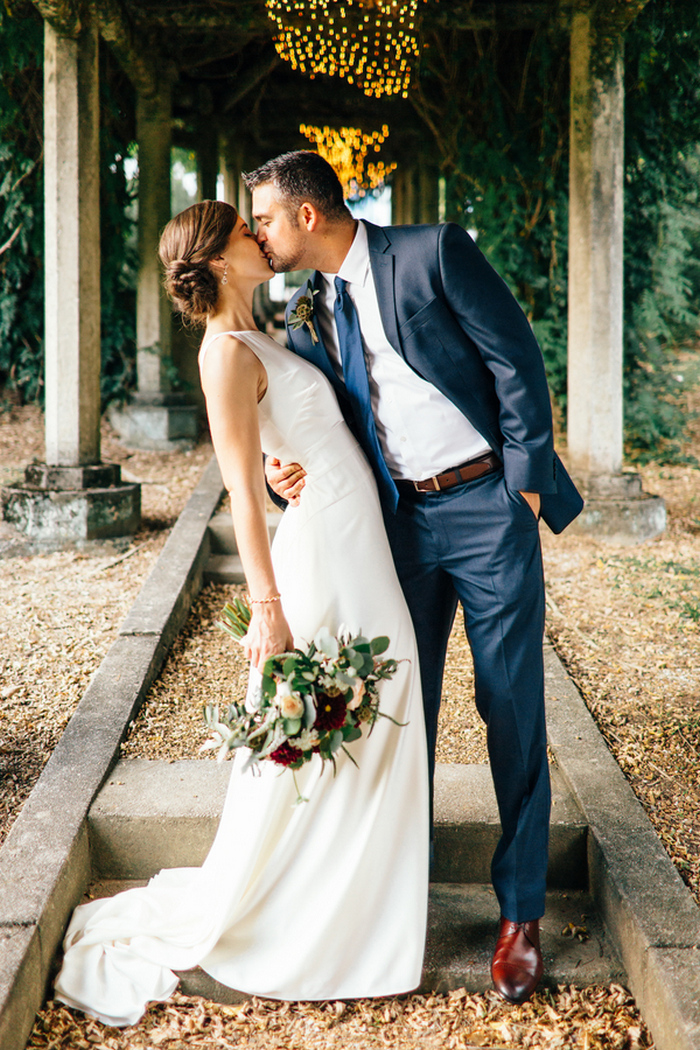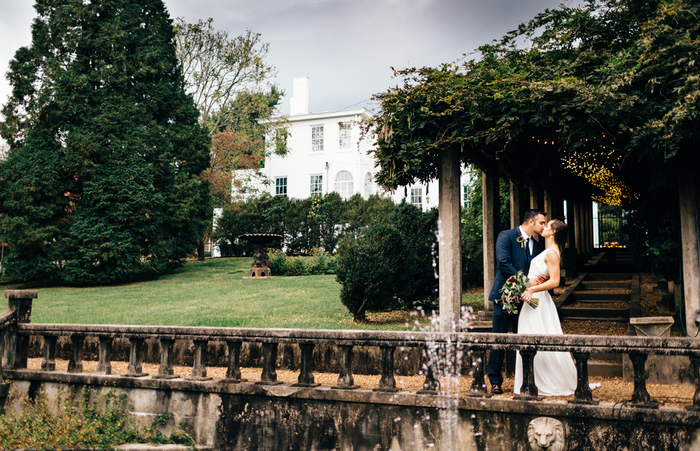 Vendors:

Dress: J. Crew
Suit: Kenneth Cole
Hair and Makeup: BeStyled Knoxville
Florist: Megan Connors Floral
Photographer: Erin Morrison Photography