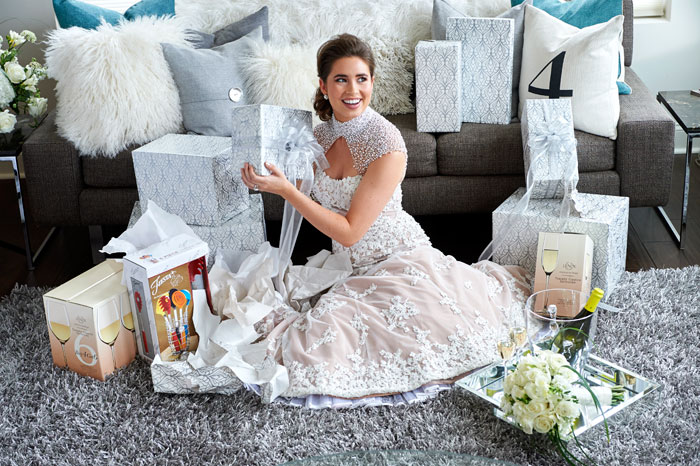 We all know that creating a wedding registry can be a lot of fun, but it can also be completely overwhelming! Boscov's, however, makes the decision of where to register easy. Not only will you get exactly what you want, but with Boscov's you'll get a ton of perks as well, including fabulous free gifts from top brands, a 15% off shopping pass upon registration, personalized invitation enclosure cards with your name and registry number on them along with a 10% off coupon for your guests, and complimentary gift wrapping for your guests. If you're not sure what items to add to your registry, here are a few suggestions: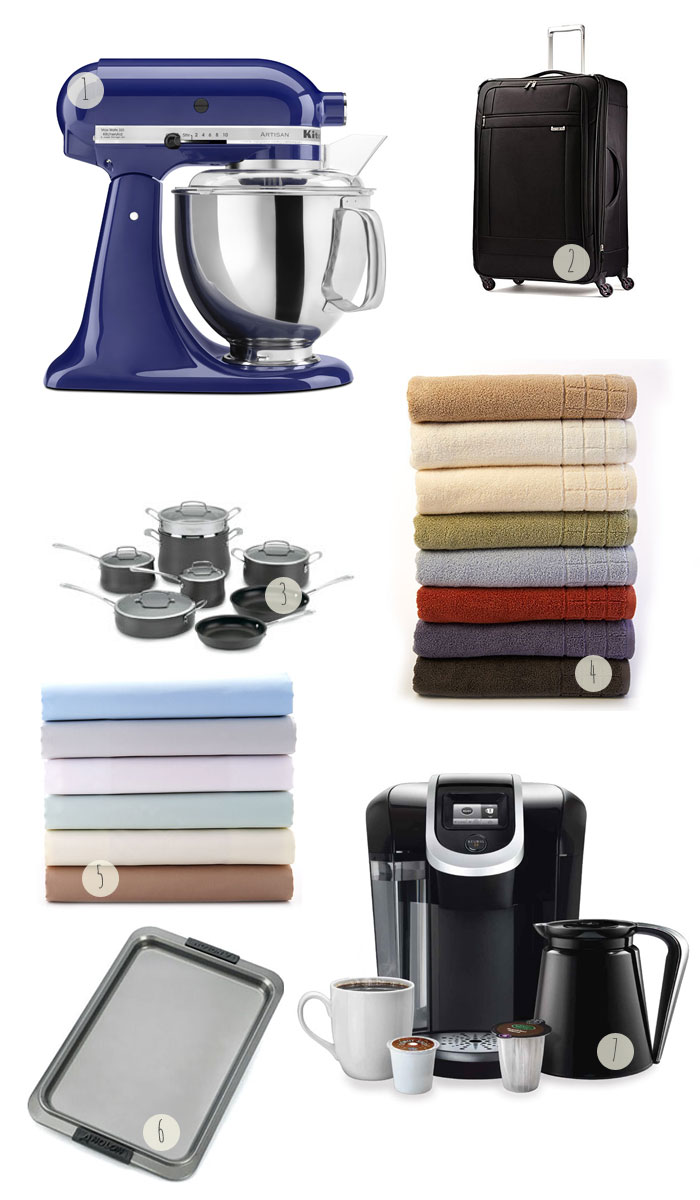 1 – Not only will the KitchenAid stand mixer help you get the job done, but with a whole rainbow of colors to choose from, it will brighten up your kitchen, to boot.
2 – Everyone deserves a nice set of Samsonite luggage, especially for their honeymoon!
3 – Whether you're the next top chef or just an enthusiastic culinary newbie, the Cuisinart cookware set will make a wonderful addition to your kitchen.
4 – Now that you're about to be married, it's time to throw out those dingy old frayed bath towels and treat yourself to a new set of beautiful Calvin Klein Towels.
5 – The same goes for your sheets! Upgrade to a new 300 thread count set.
6 – If you're busy whipping up cookies in that new KitchenAid mixer of yours you're going to need some Anolon Bakeware to bake them on.
7 – Last, but not least, the Keurig Coffee Machine – because coffee, obviously!
Now, if you're still stumped about what to add, you can always ask for a Boscov's gift card and pick out what you want after the wedding. Even if you don't receive everything on your list, you'll receive a registry rewards certificate for 10% of all purchases made off your registry before your wedding, earning you up to $250 to spend on the remaining items, plus a 10% discount on most of those items. How could you go wrong?
Sponsored Post.