A snow covered lake, cozy plaid blankets, a hot chocolate bar, a heated tent and a guest list that only includes your nearest and dearest? A wedding doesn't get more hygge than this, my friends!
Hong and Bryan chose to say their 'I do's' at the charming Stafford's Perry Hotel in Petoskey, Michigan surrounded by 52 of their loved ones.
"We were able to spend time with everyone that came. It was easy to save a LOT of money, and the day was totally stress-free for the both of us," explains Hong.
Kudos to Nicole Jansma Photography for capturing this event so beautifully!
Hong & Bryan
Location: Petoskey, Michigan
Wedding Date: February 24, 2018
Number of Guests: 52
Wedding Cost: $10,000
Wedding Ceremony Location: Stafford's Perry Hotel
Wedding Reception Location: Stafford's Perry Hotel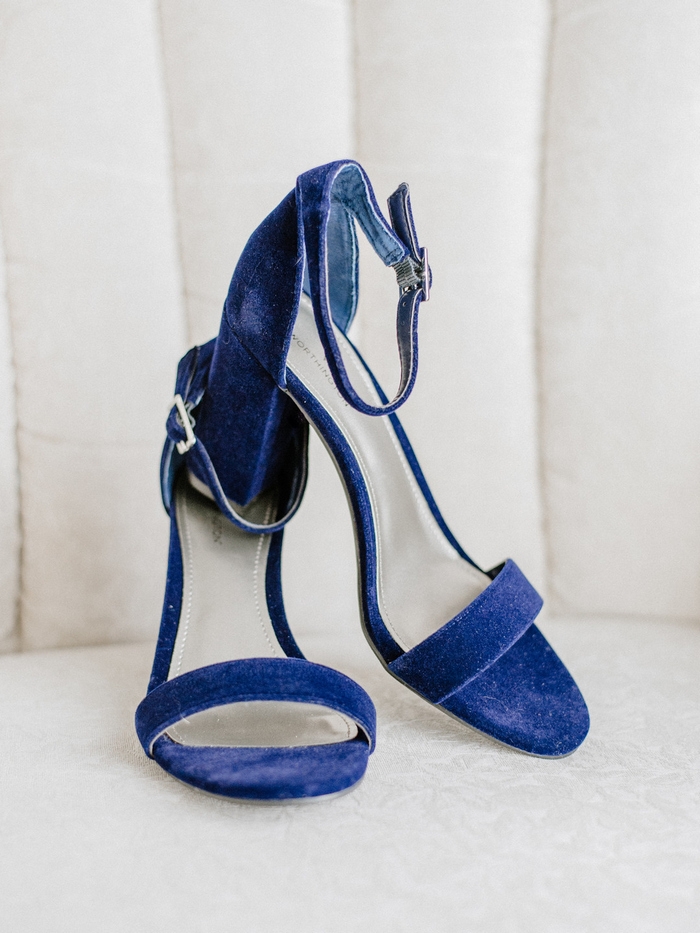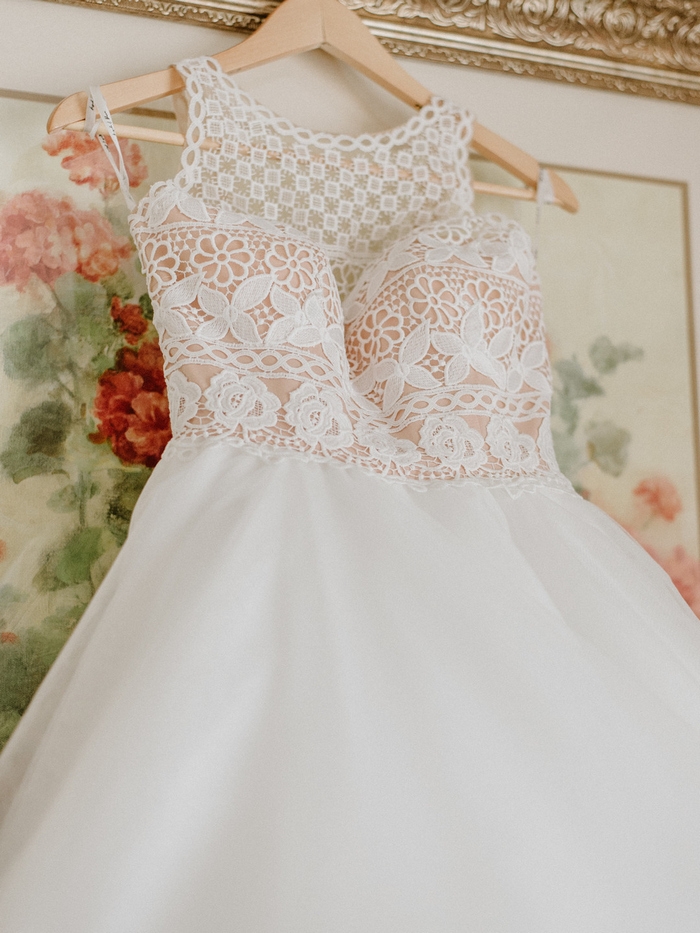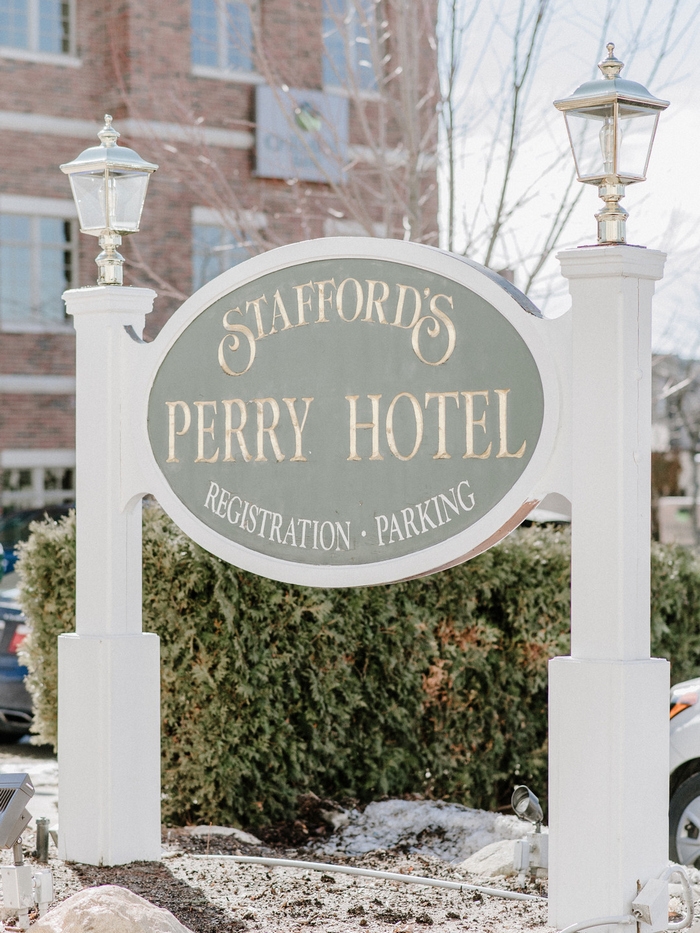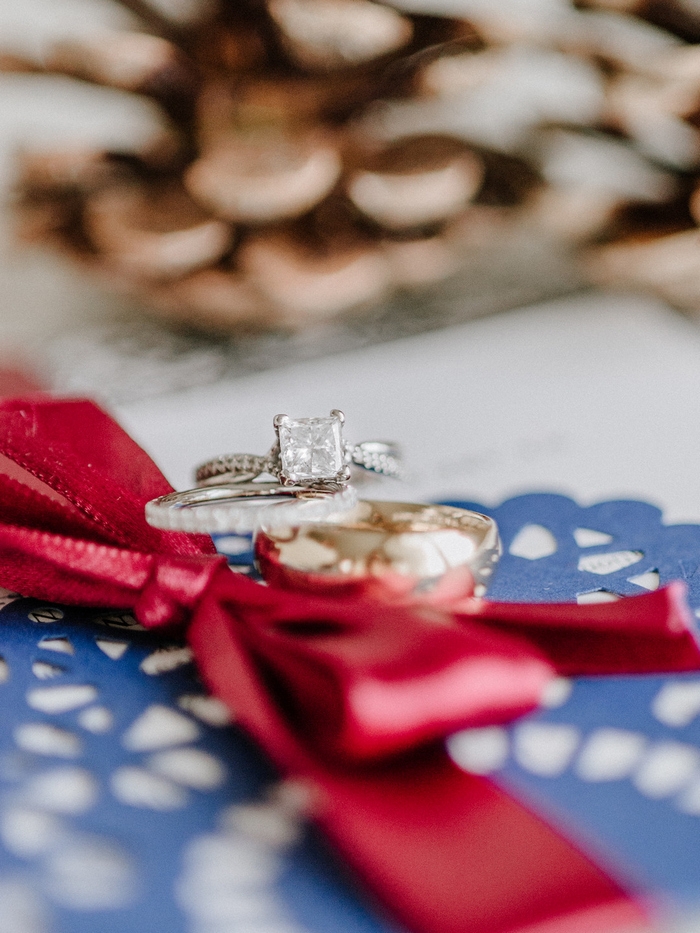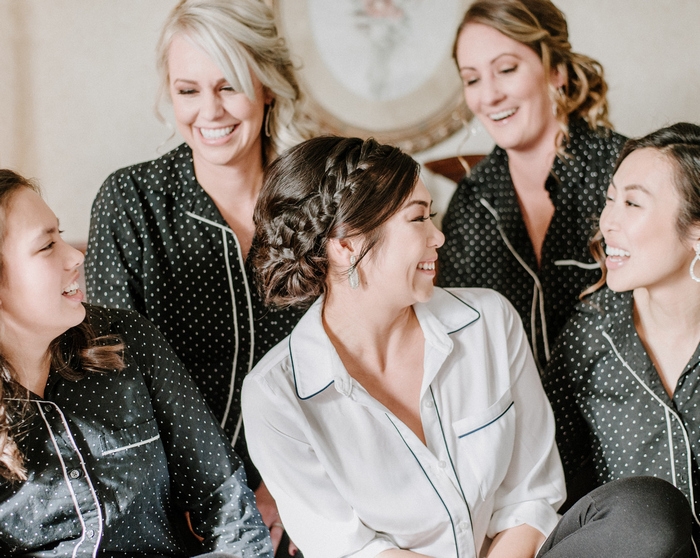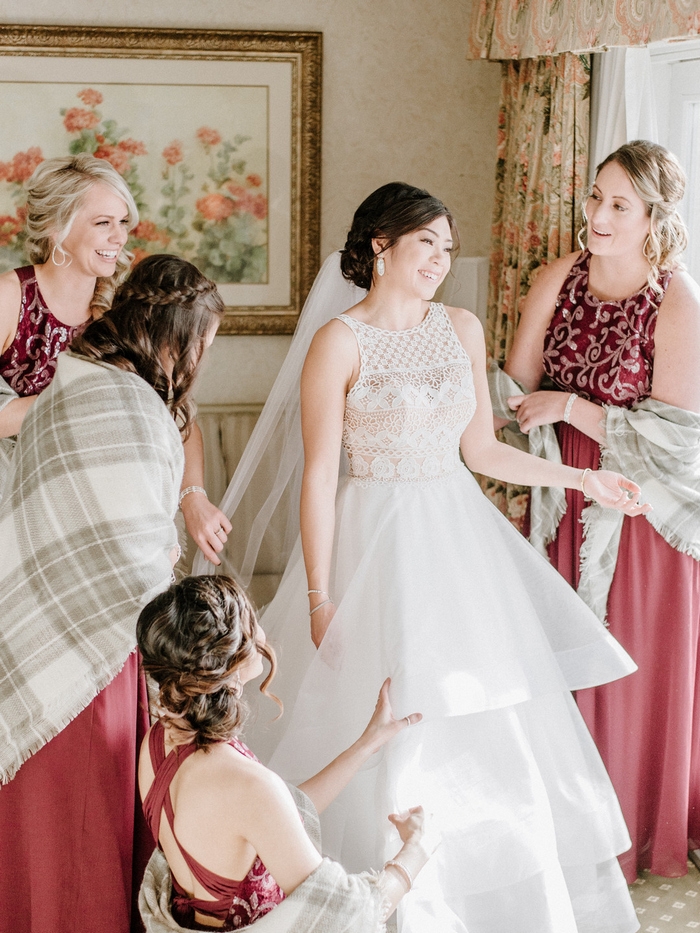 Why did you have an intimate wedding?
We decided the amount of money, time, and stress it would take for a big wedding wasn't worth it. Additionally, keeping it small we were able to do a lot of things ourselves (decorations, gifts, etc.) instead of buying them. This really brought our personalities into the wedding, and saved us thousands of dollars. Plus we really wanted to spend more quality with family.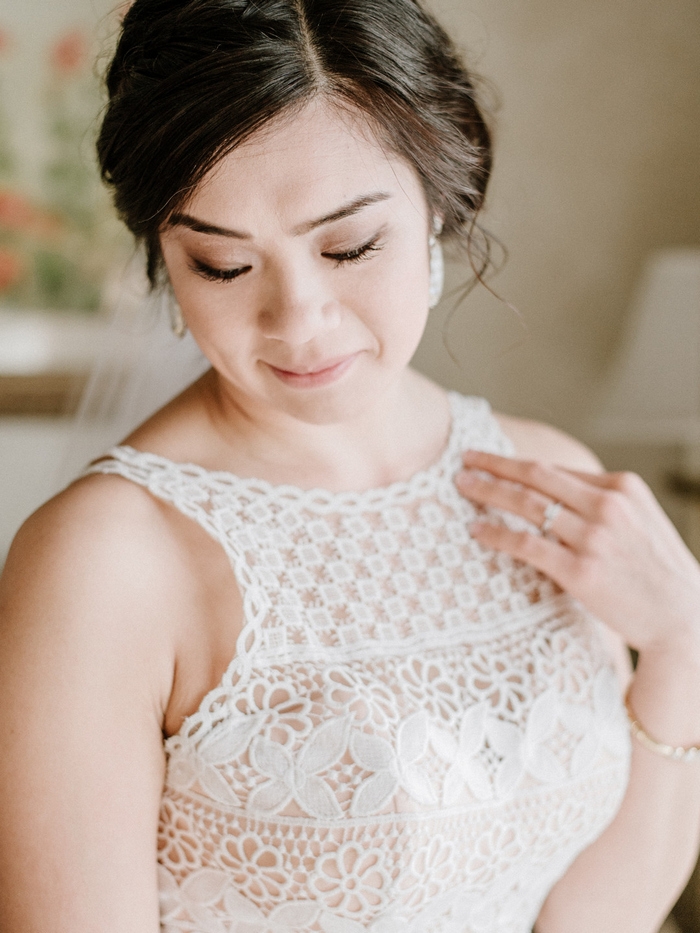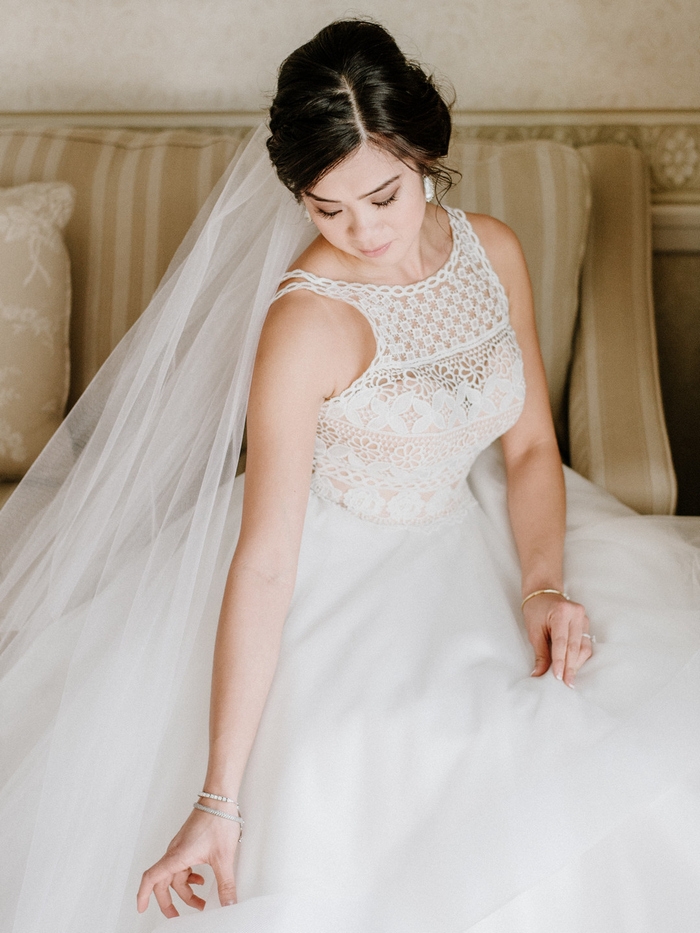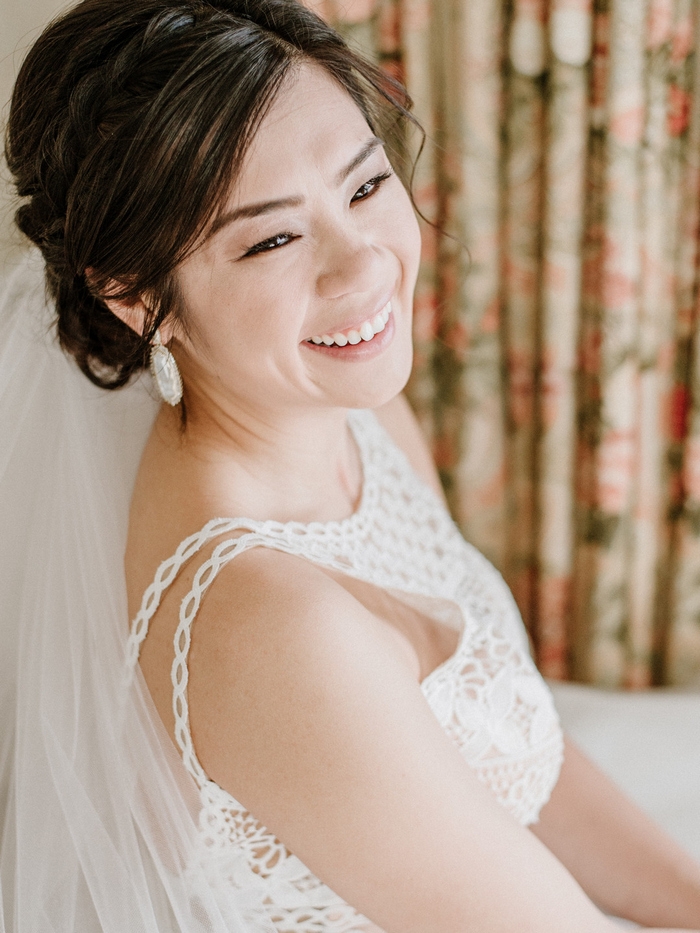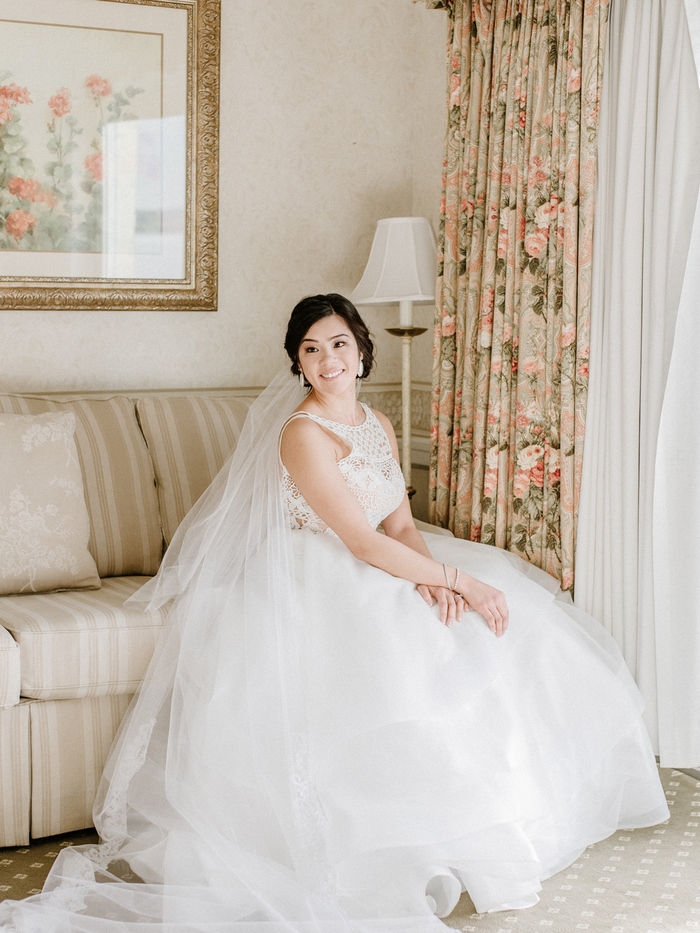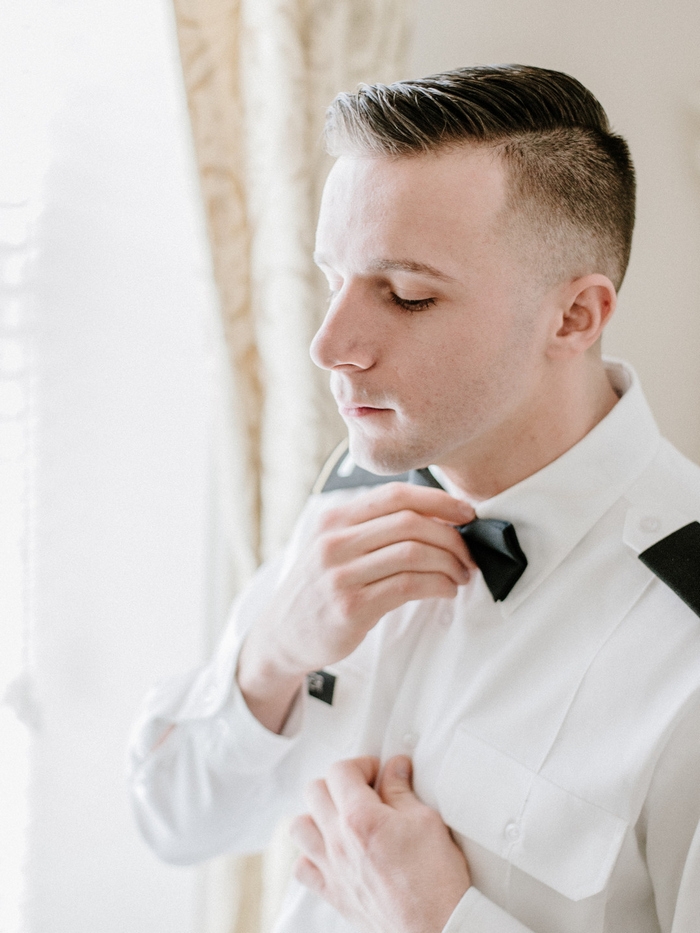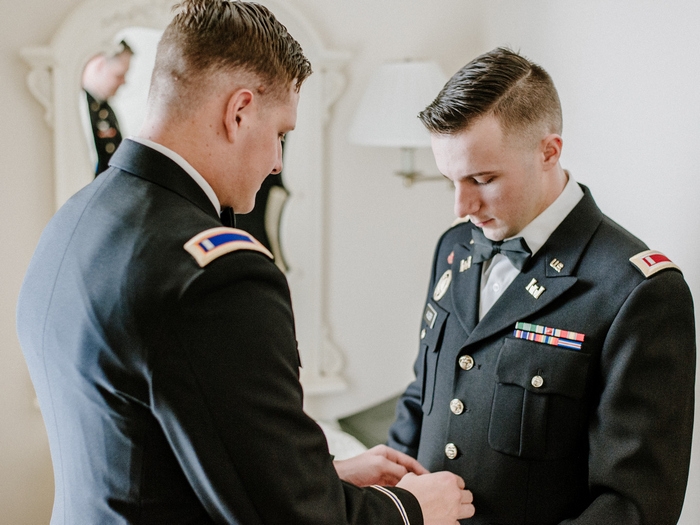 What are some the challenges that you faced planning an intimate wedding?
Not going over our guest list count. Originally we said 40 people max, but once we started down the list, we agreed that 40 wasn't reasonable. But that was ok for us, because it made us really really think about each person we added after the 40 mark. We ended up being 12 over the original estimate, but it ended up being the perfect group.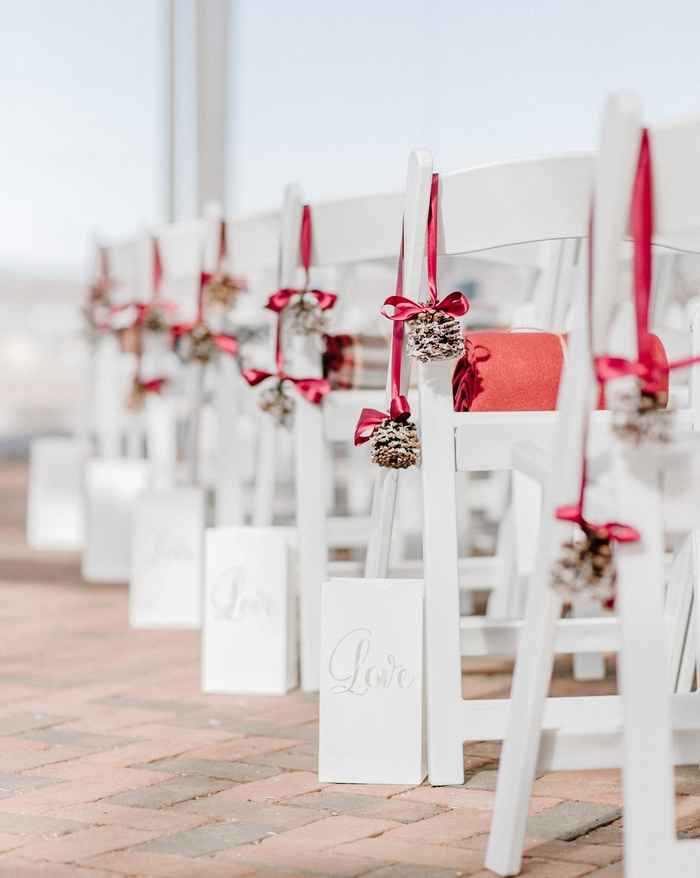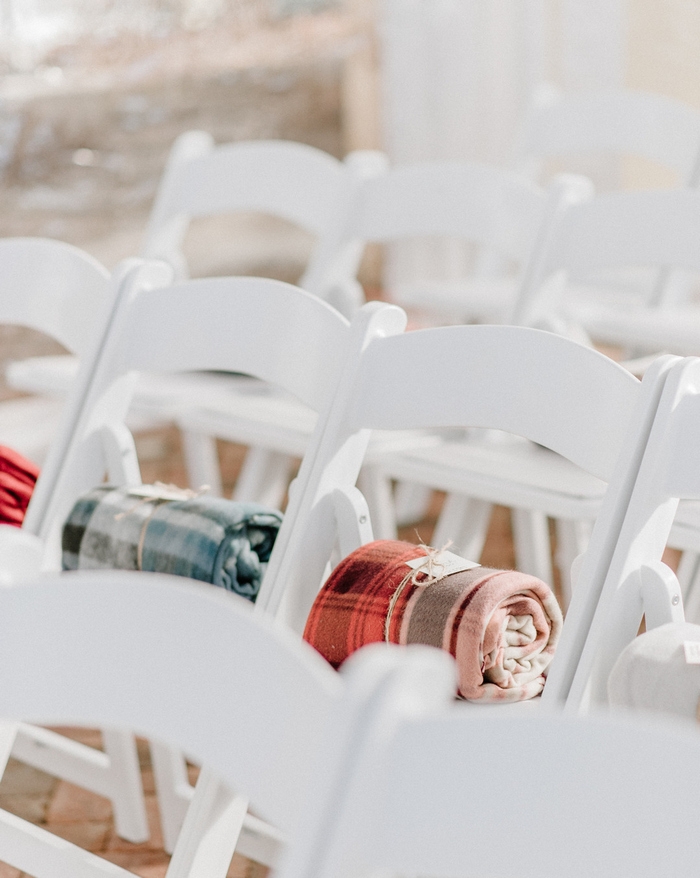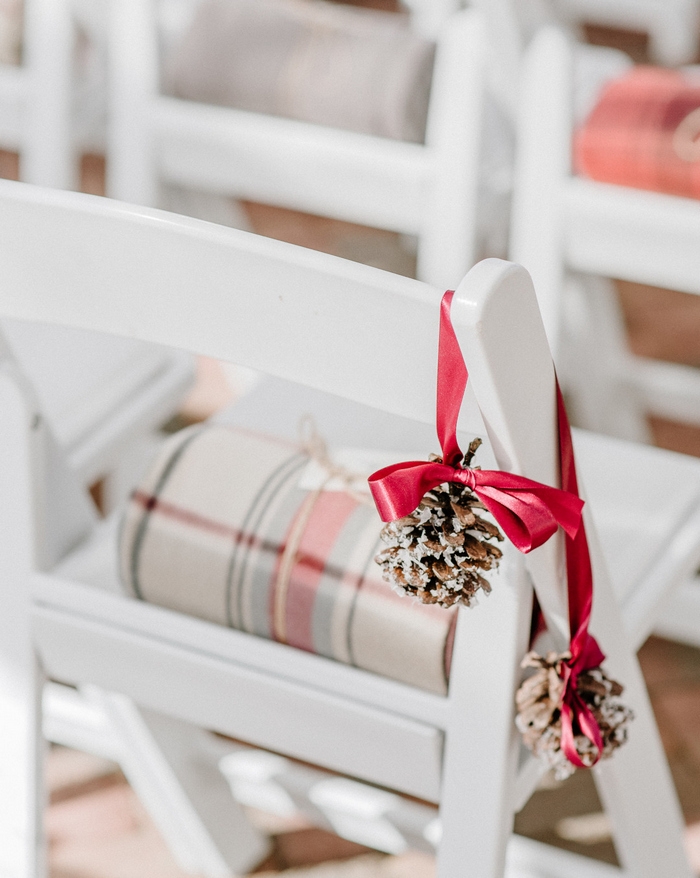 Was it difficult to pare down the guest list?
Yes. It was hard at first, but once we made it known that we were keeping it small, everyone became very understanding as everyone knows weddings get expensive fast.  Looking back, it was a great decision to stick to our plan and keep it intimate.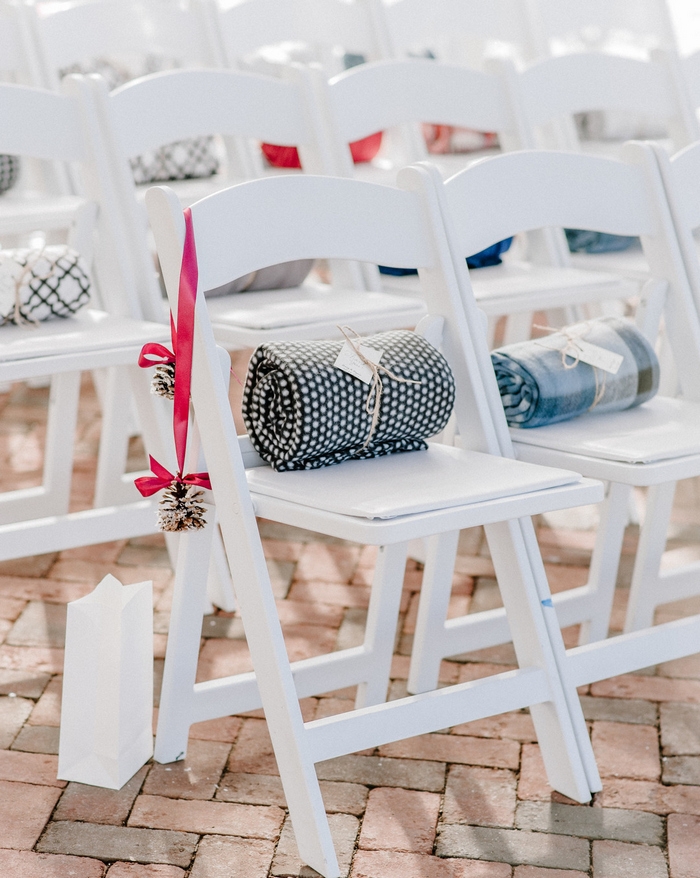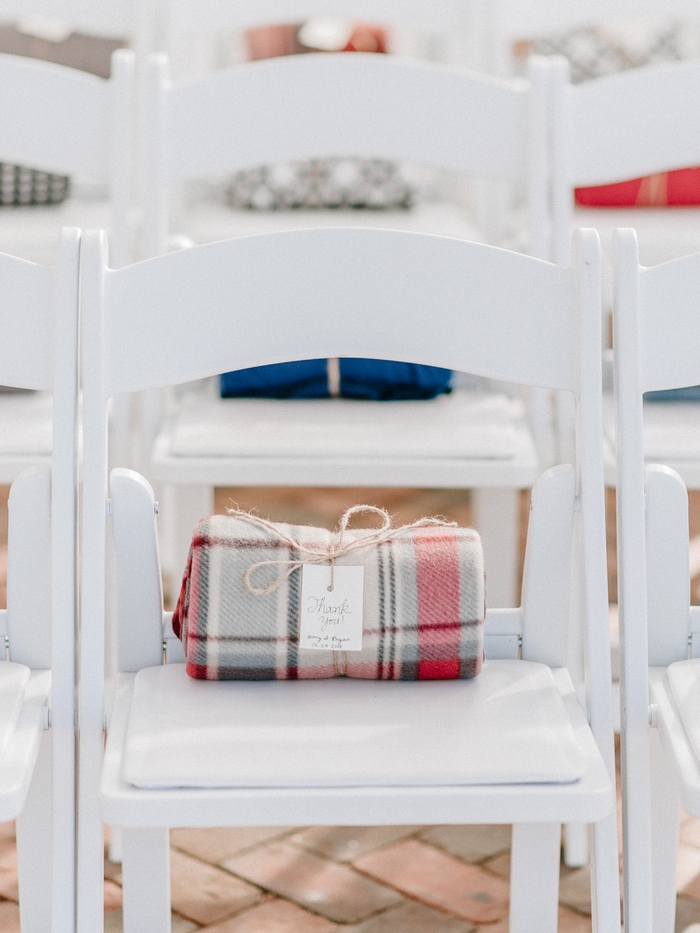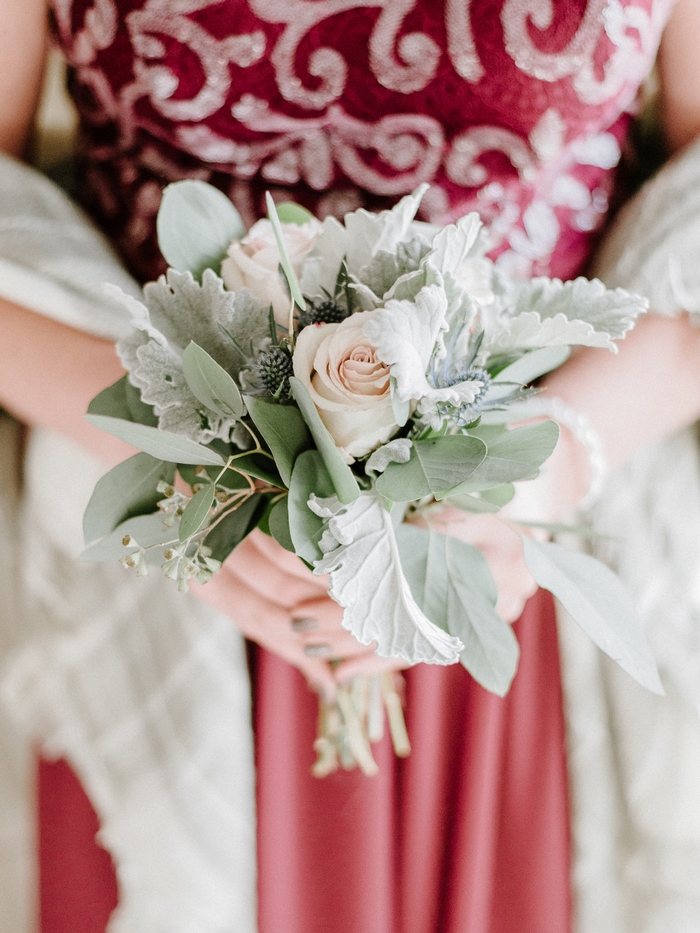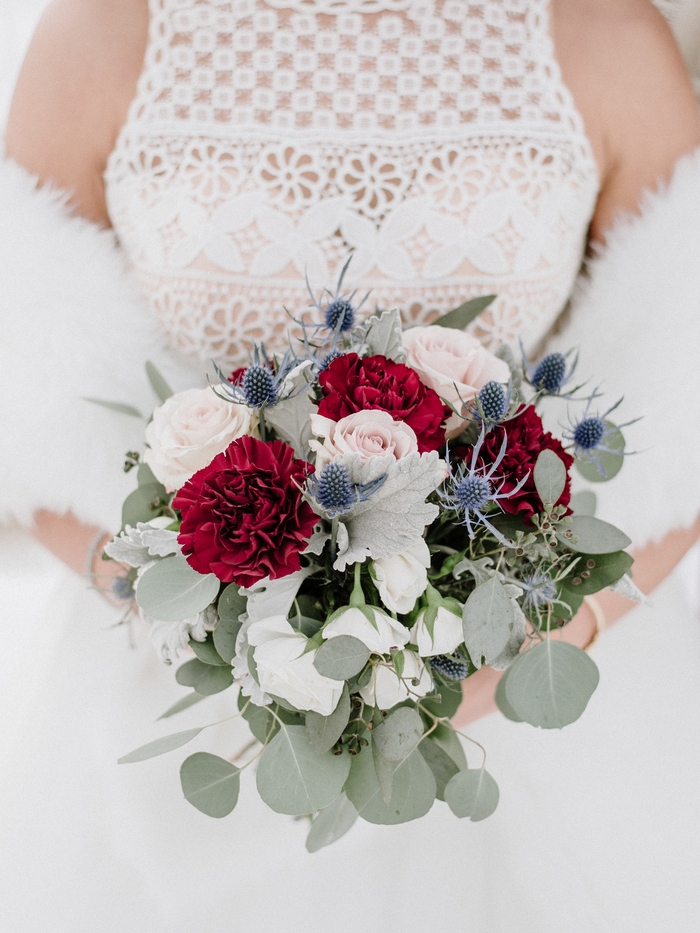 Did you have any 'issues' with the small guest list from friends and family? If so, how did you address them?
Yes, we kept the conflicts to a minimum by being fair to everyone. Example – we didn't pick and choose certain cousins to invite or not. We simply said we have to draw the line at Aunts and Uncles. However, we did find that there were a couple people we really wanted there among the broad "not invited list"… so we just added a few to the bridal parties to avoid conflict.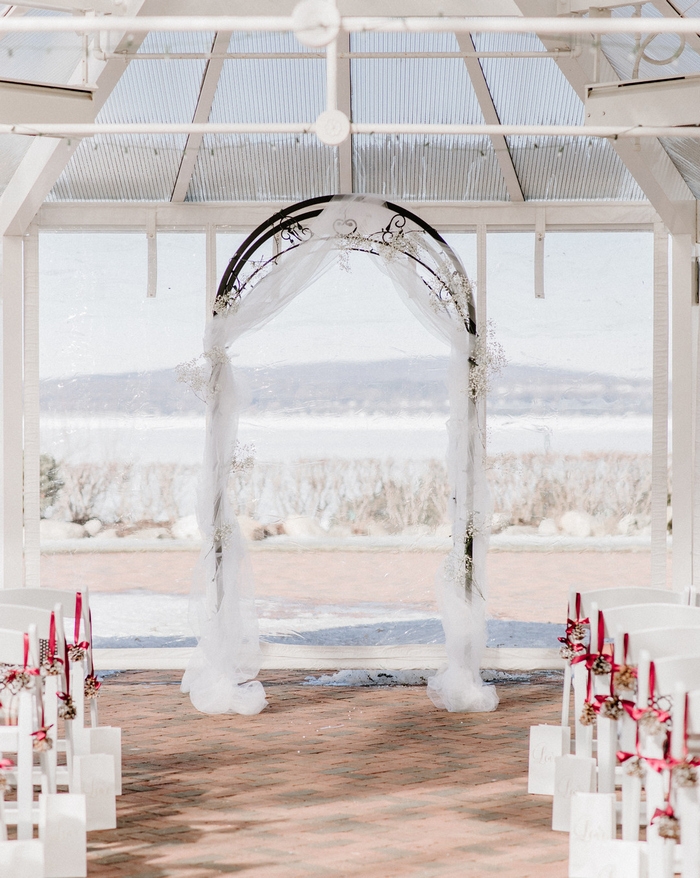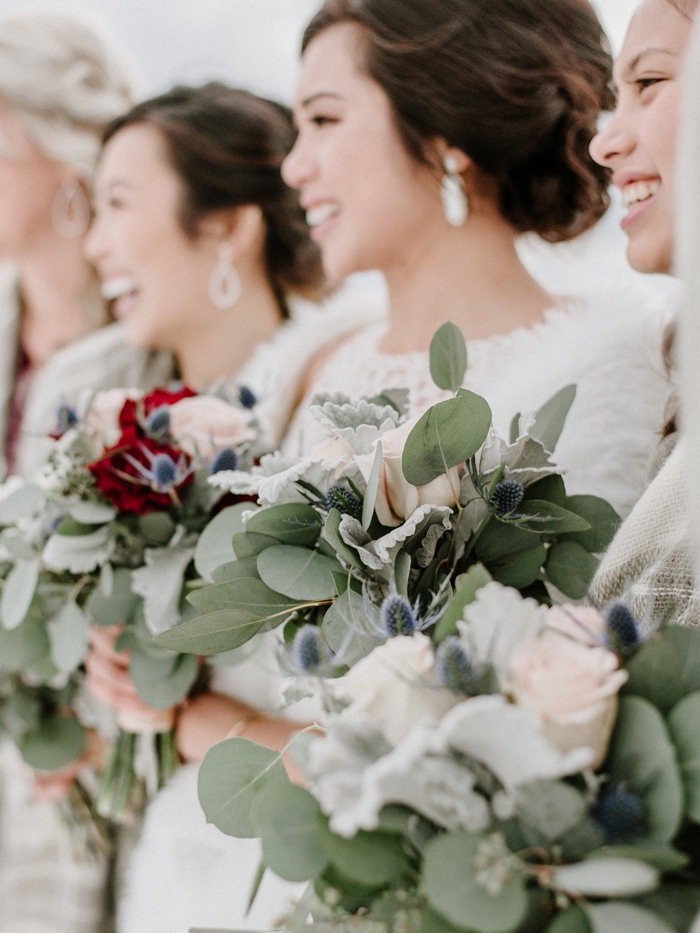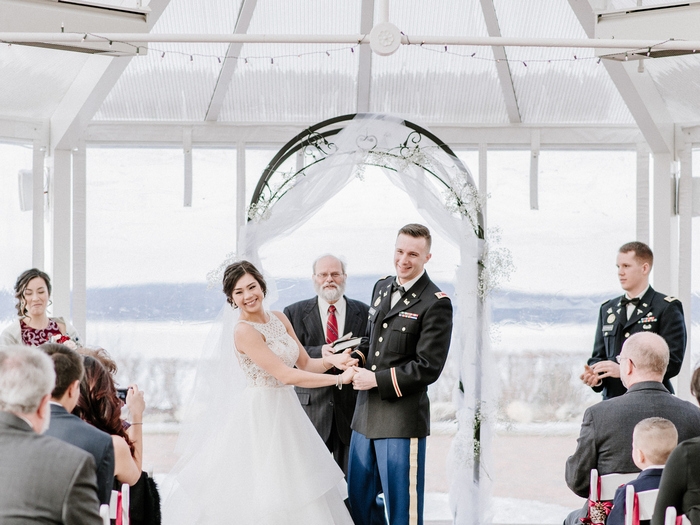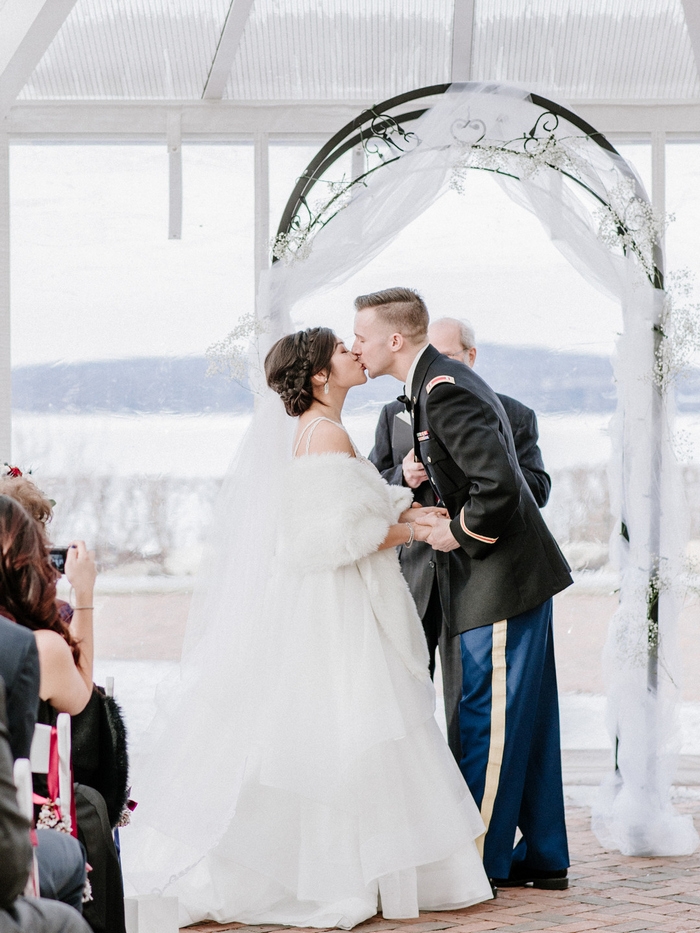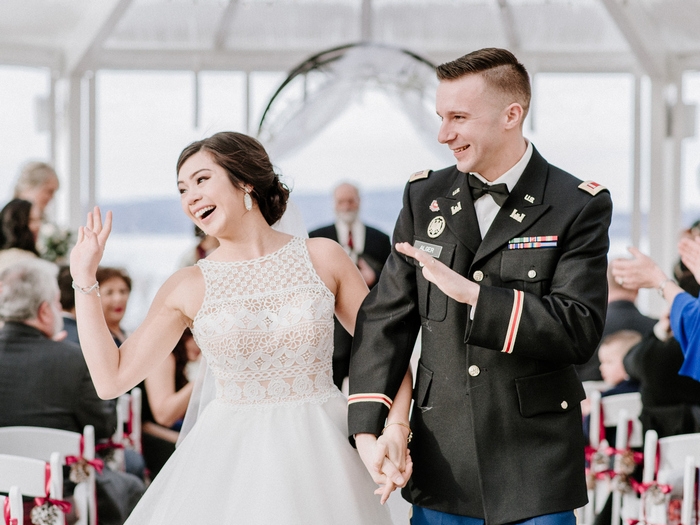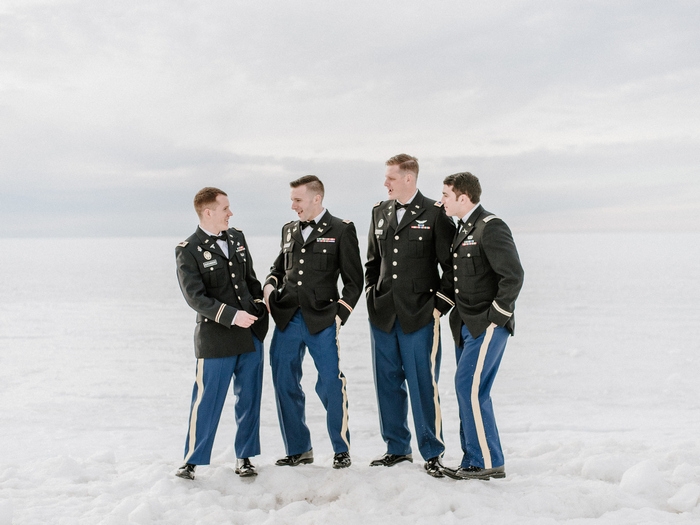 What were the highlights of the ceremony/reception?
The ceremony, outside, in the middle of winter in Michigan. We had a semi-heated pavilion, a hot chocolate stand, gifted blankets, and everyone knew to bring their warmies so no one was cold yet we still hand our winter wonder land.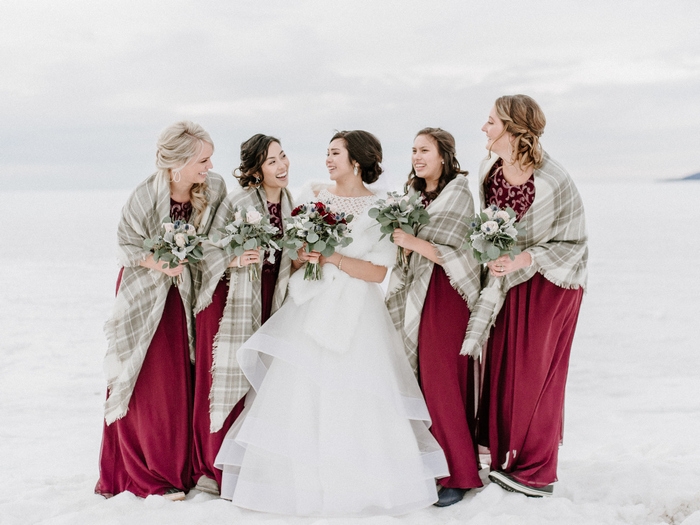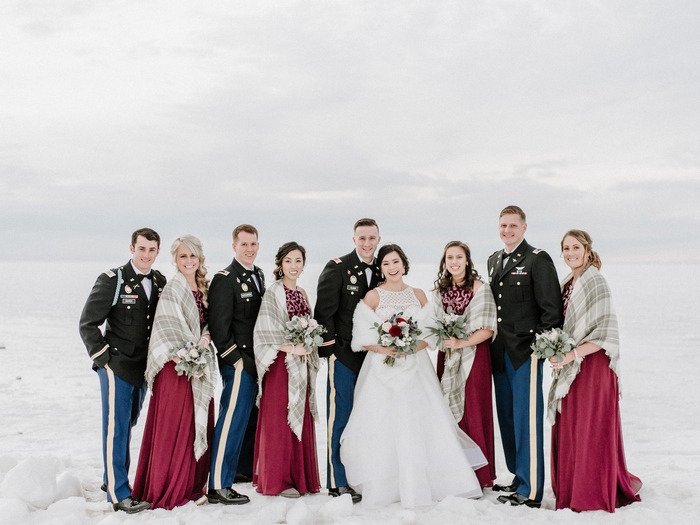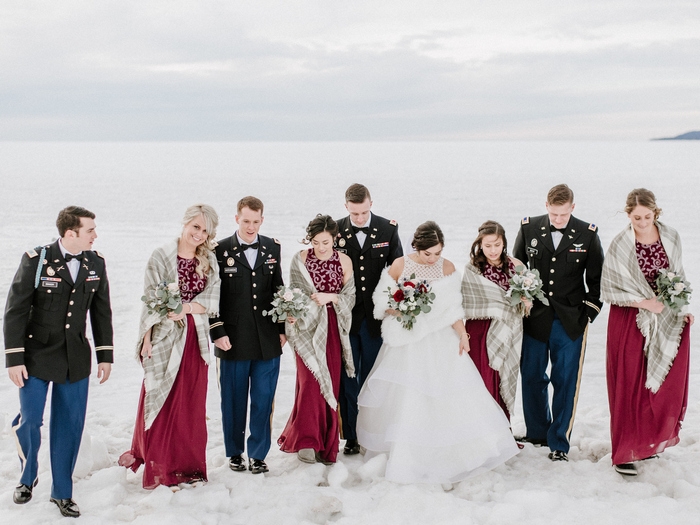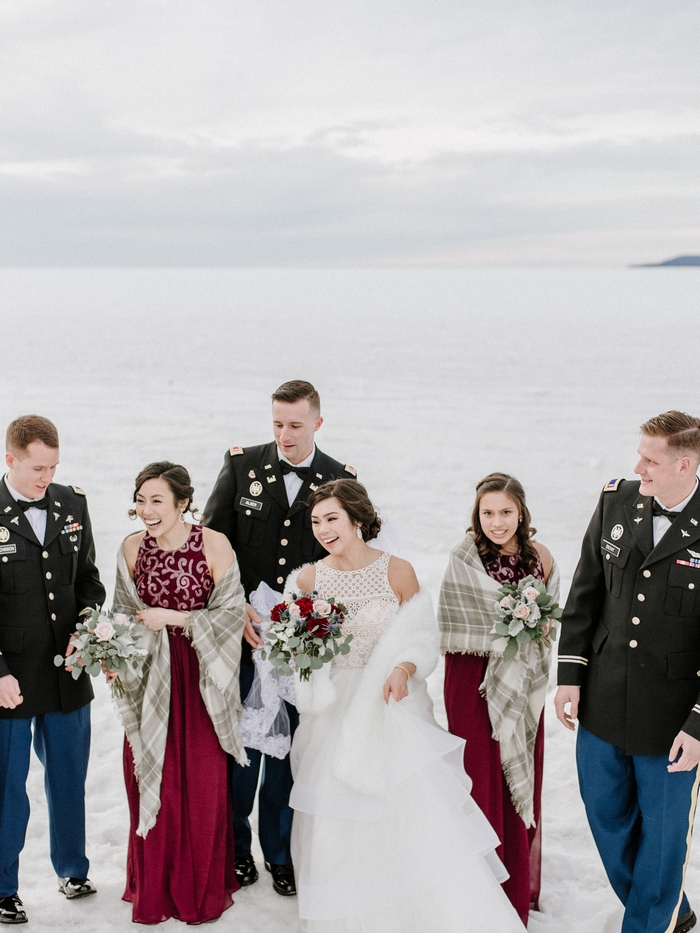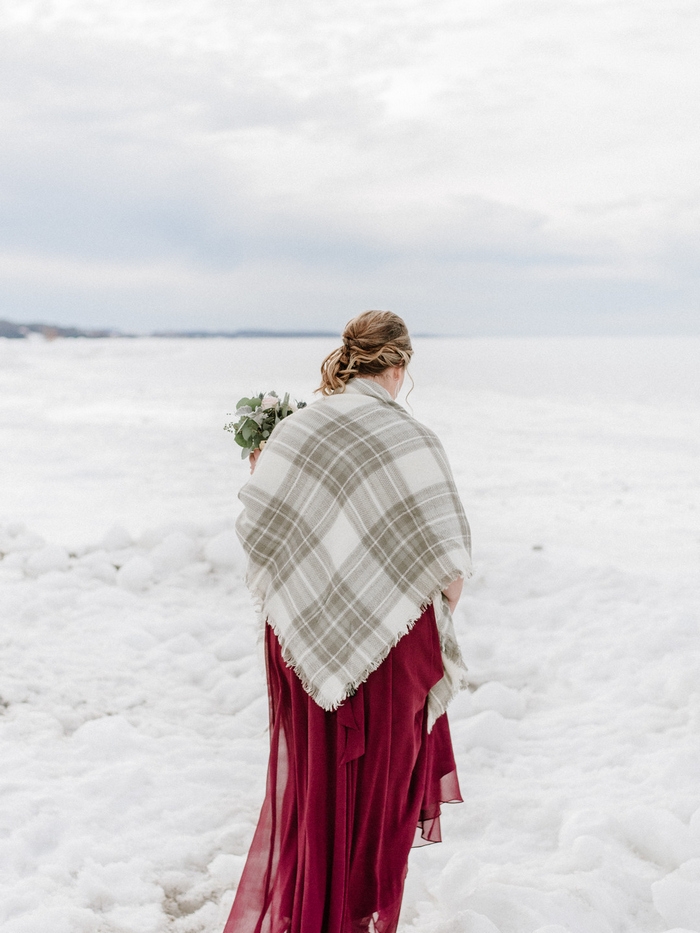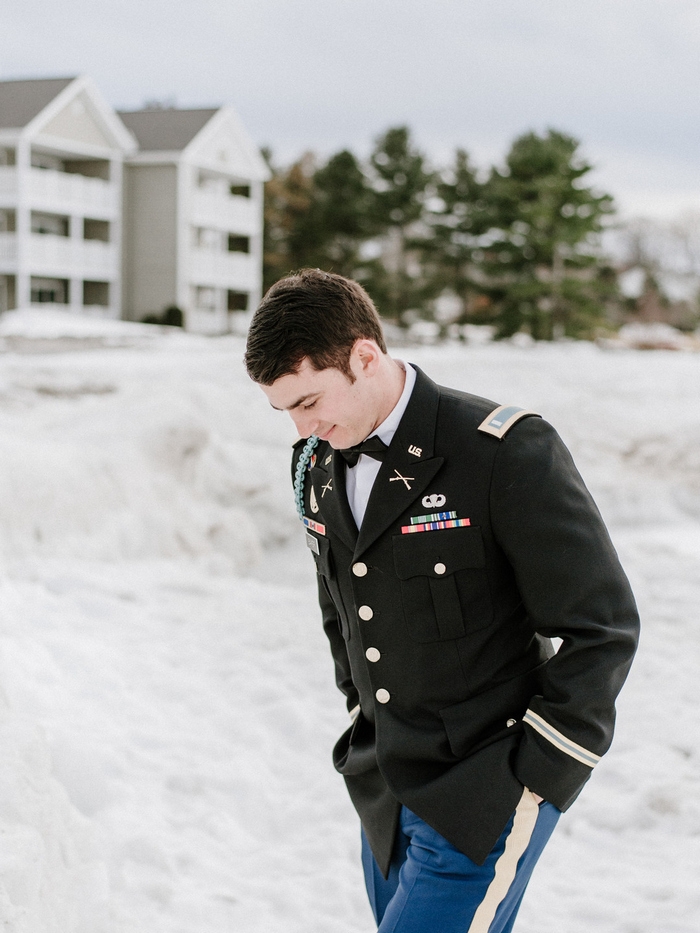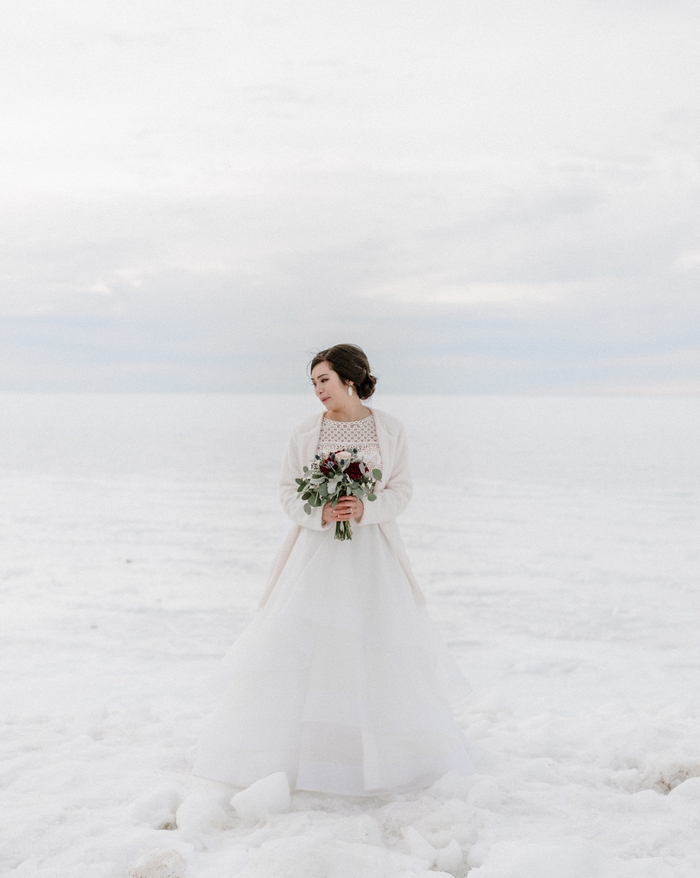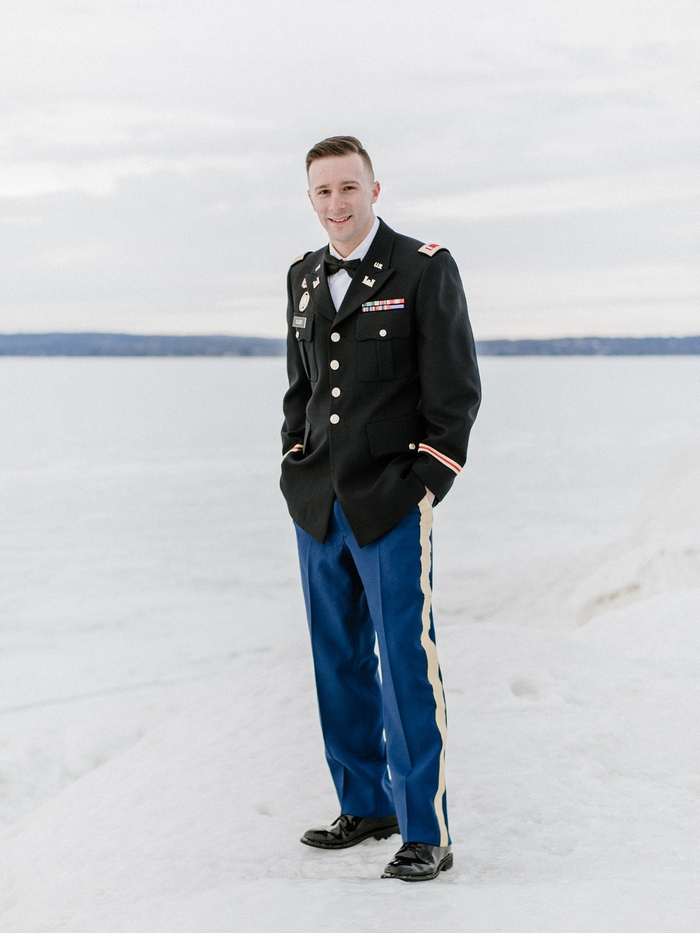 What was the best thing about having an intimate wedding?
We were able to spend time with everyone that came, it was easy to save a LOT of money, and the day was totally stress free for the both of us.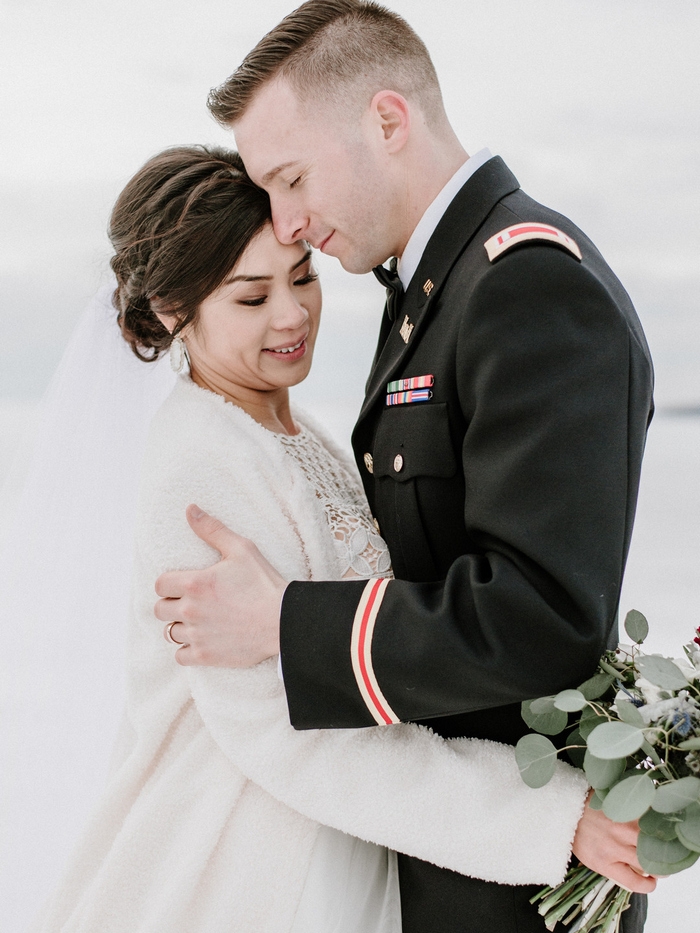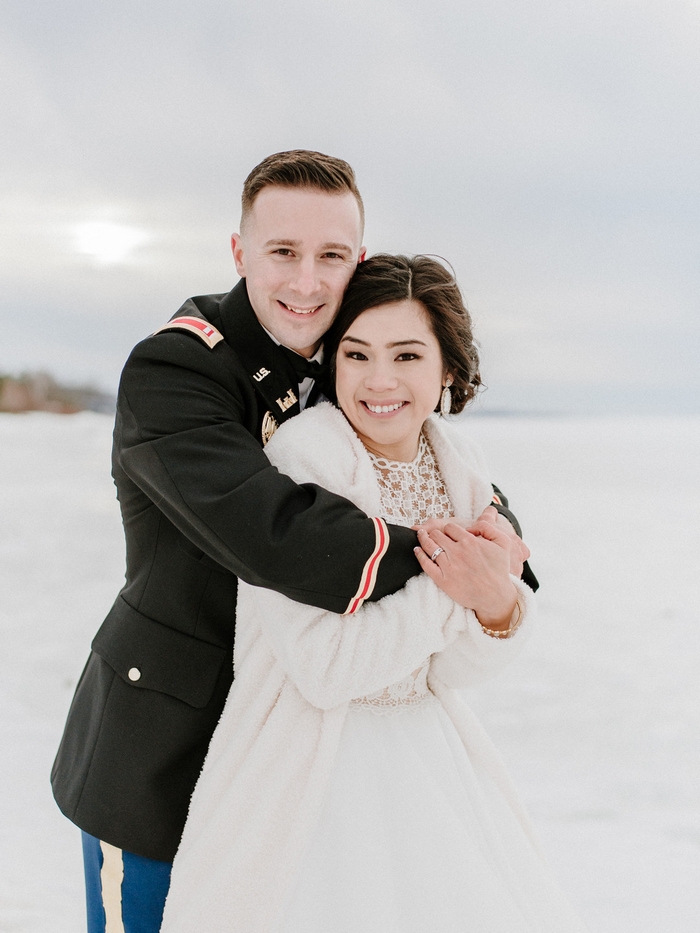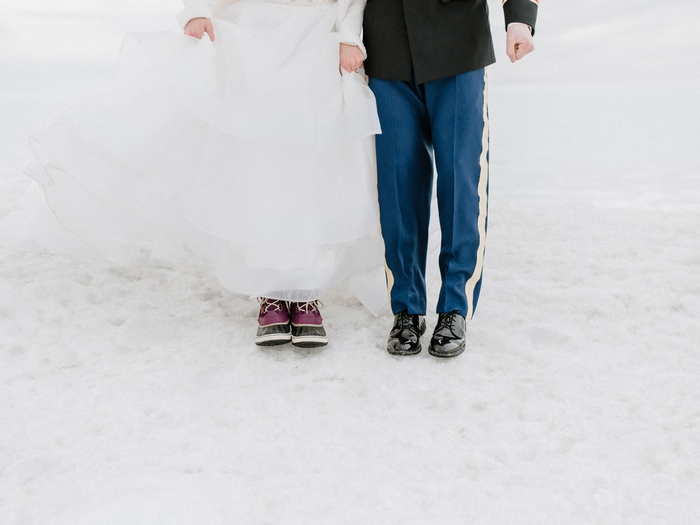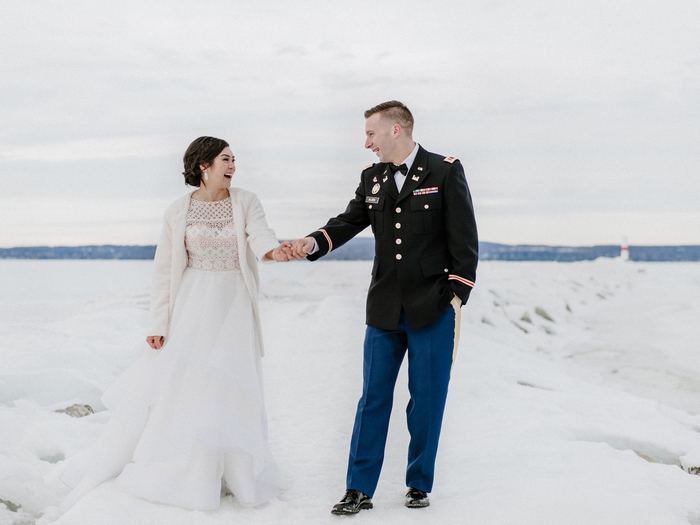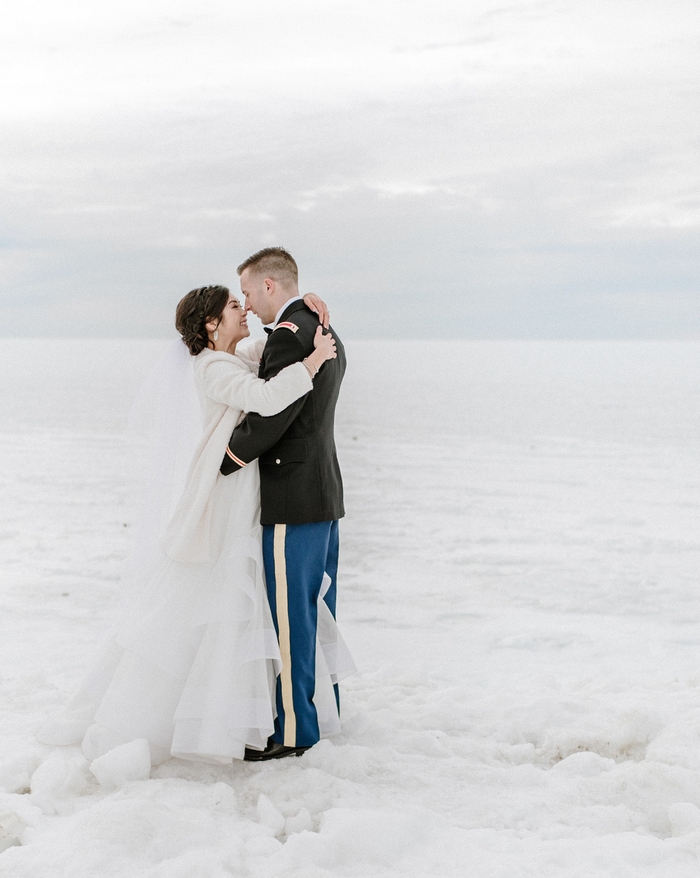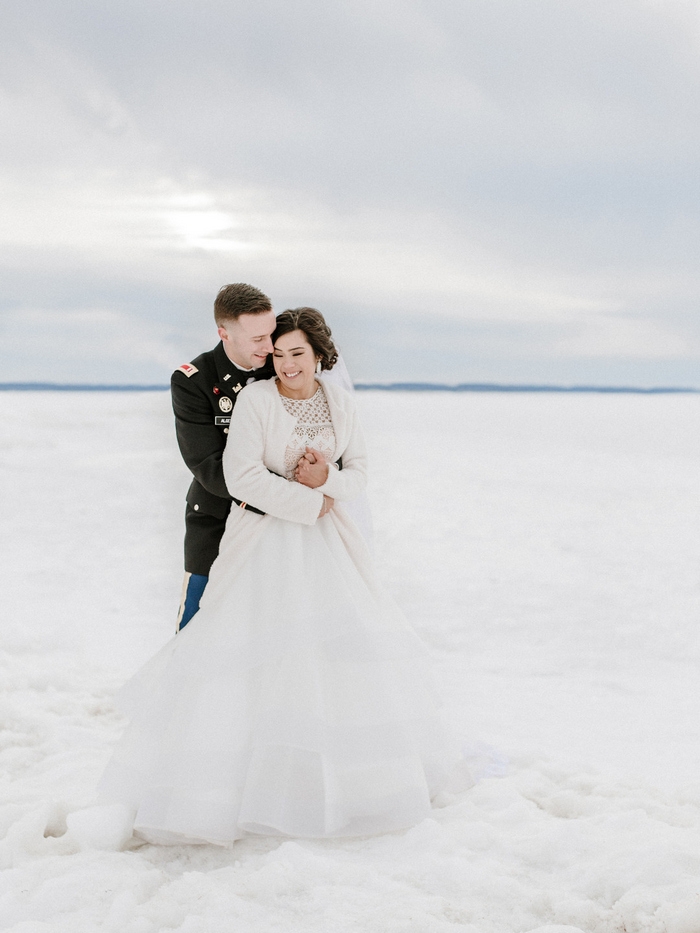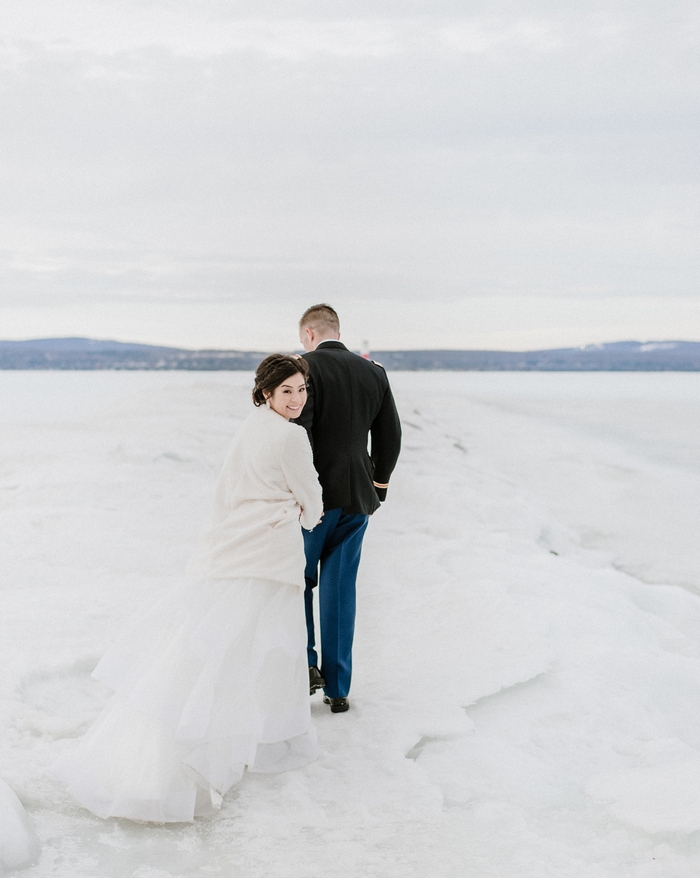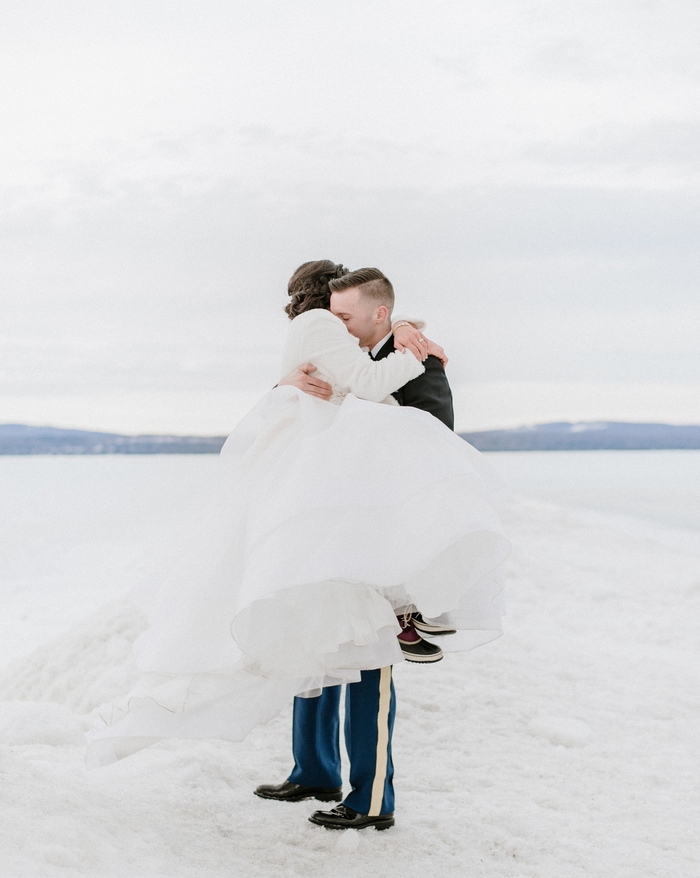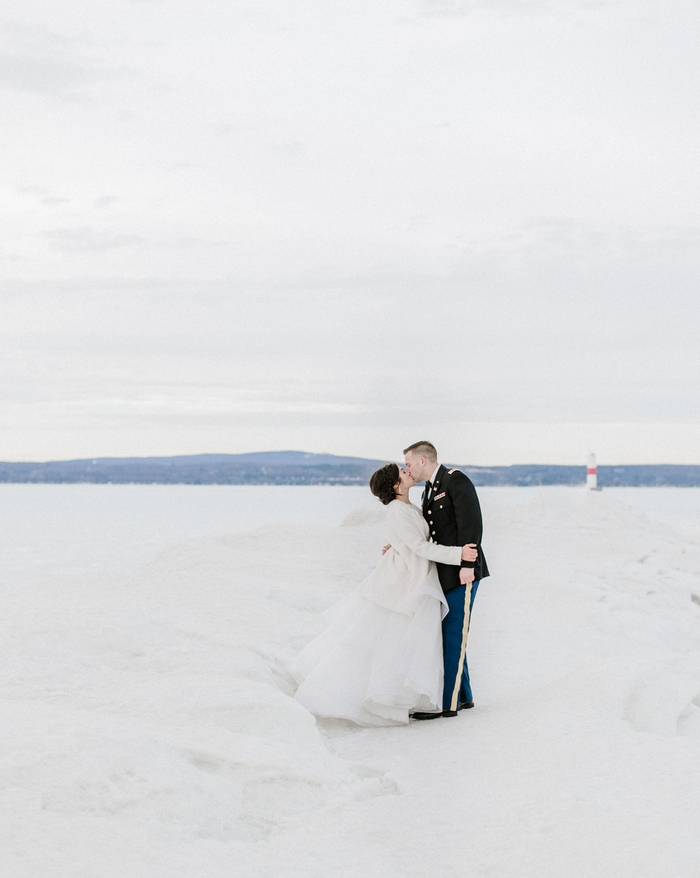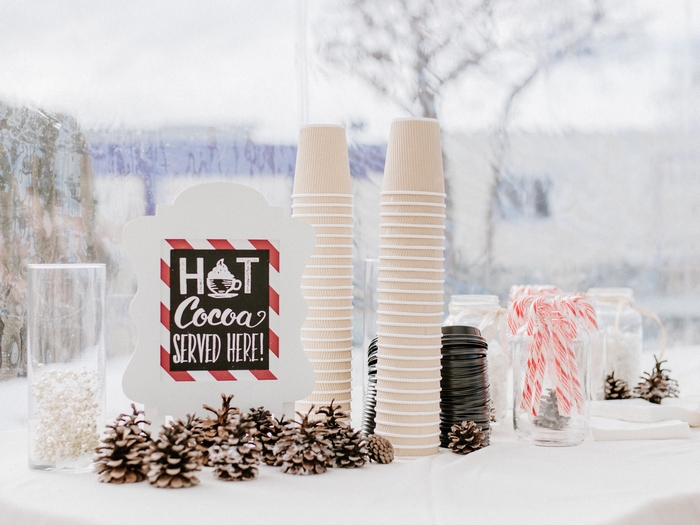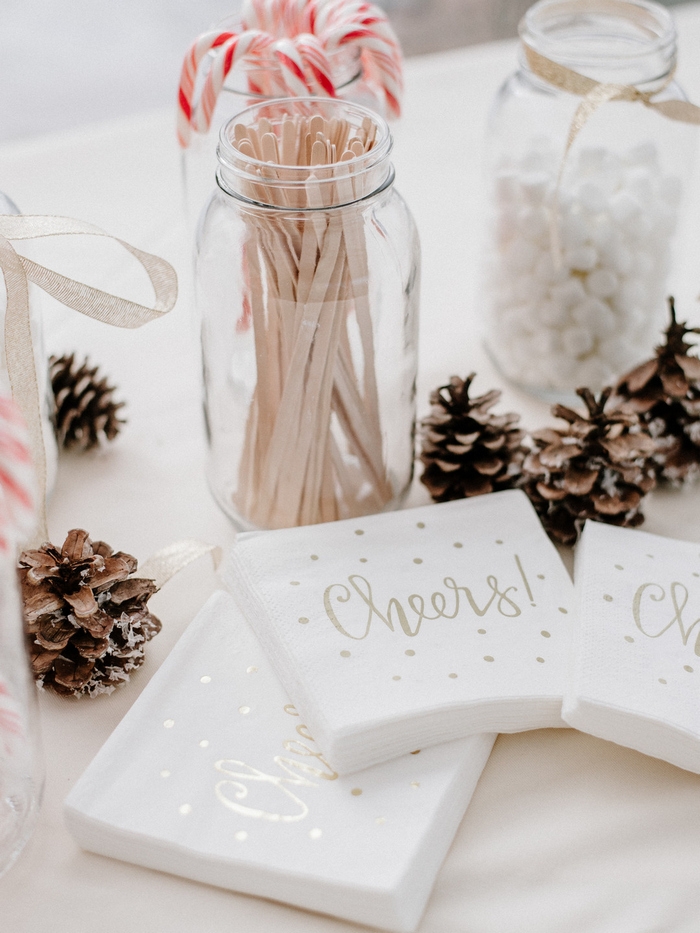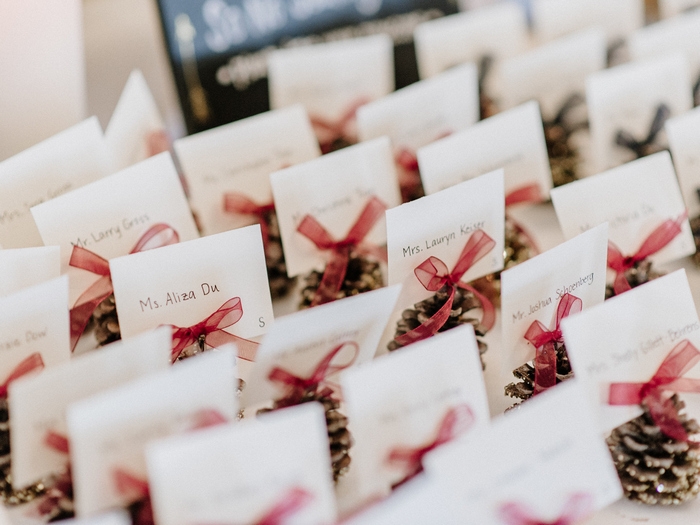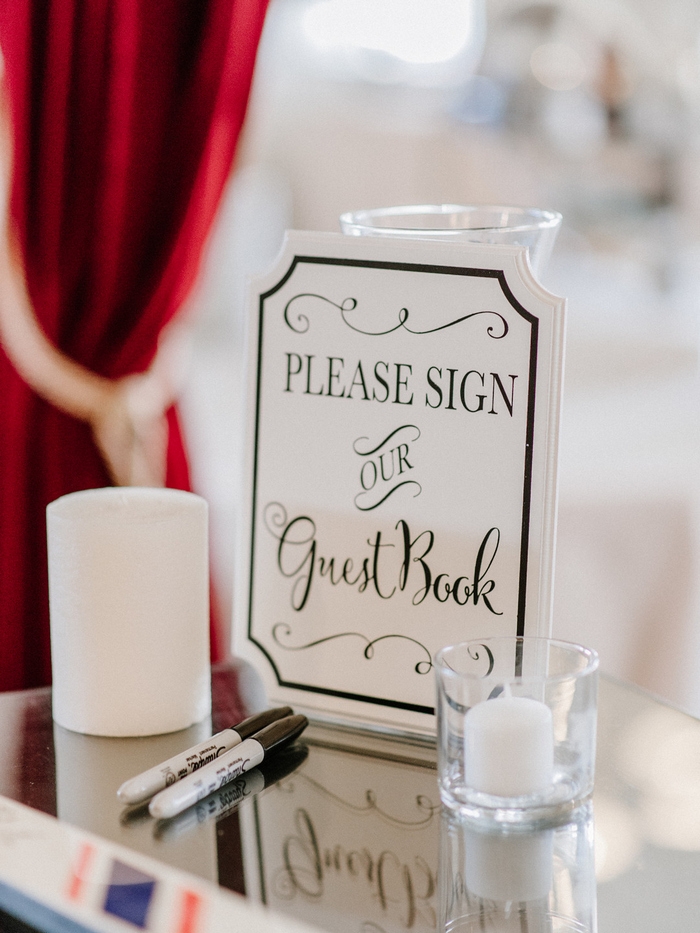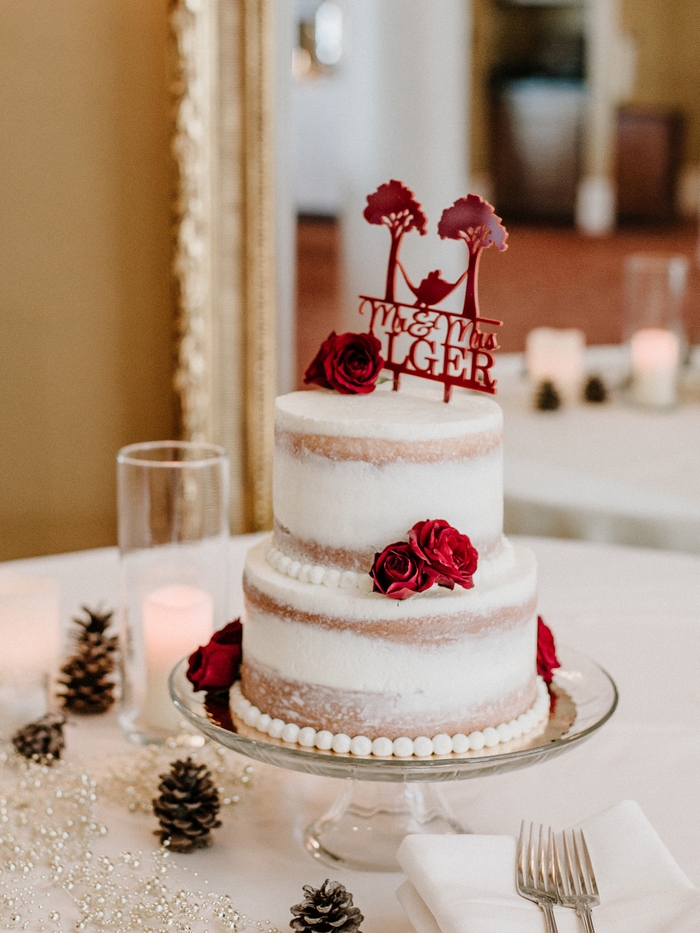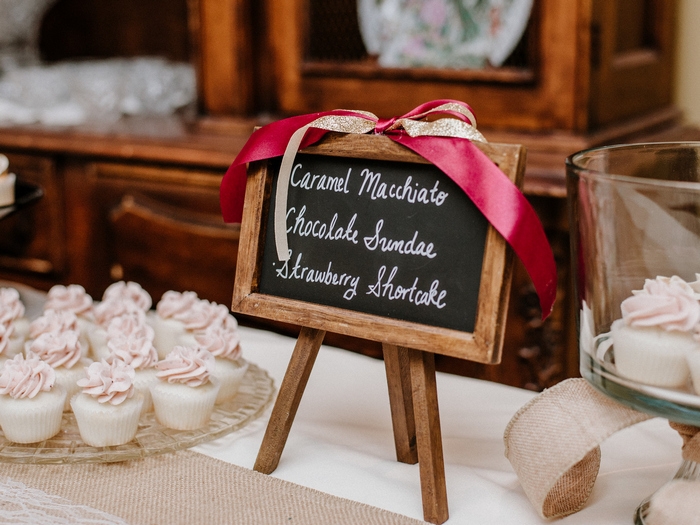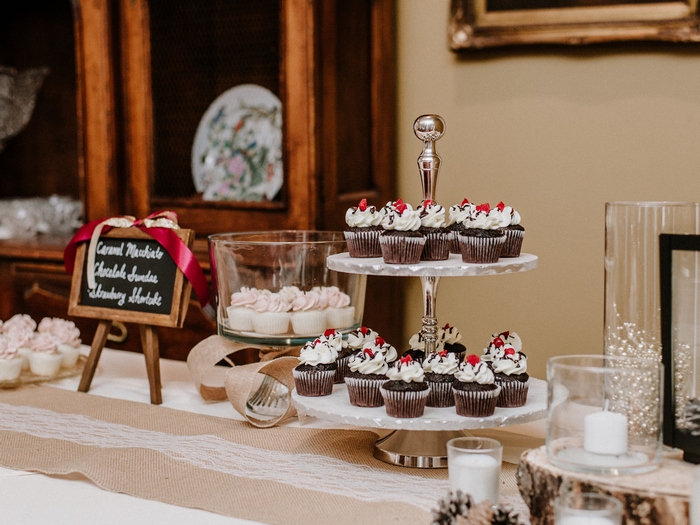 What advice do you have for couples who are considering an intimate wedding?
Have the wedding YOU want to have. Regardless of what your parents, sisters, grandparents want, it's your day. If you decide on an intimate wedding, your families can be a huge help if you do everything yourself! They loved being involved, helping designing invites, decorating, buying supplies etc. and they will do a great job for your big day.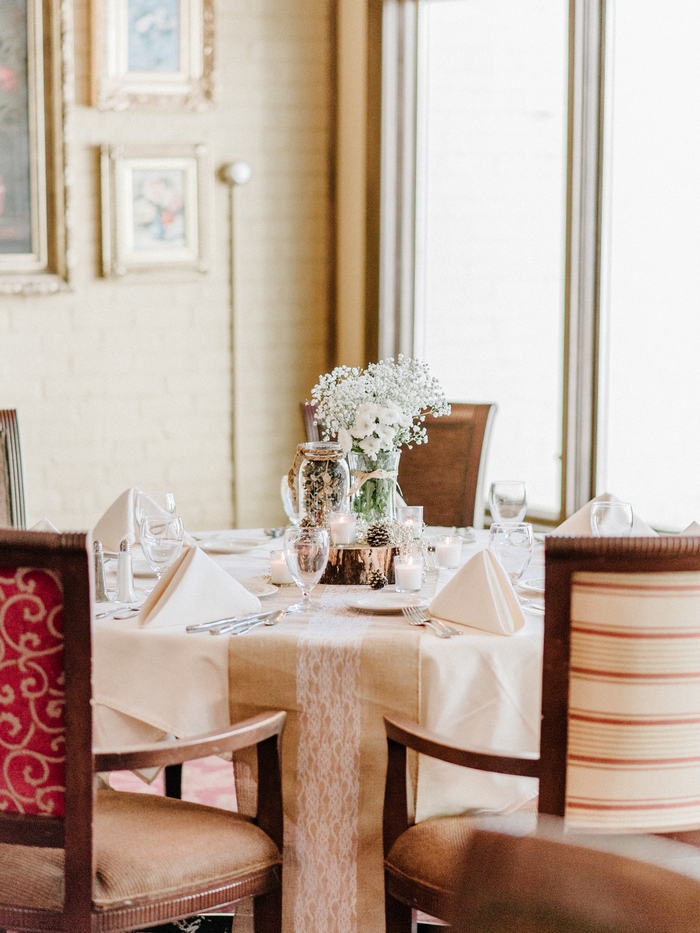 Vendors:
Dress Designer: Angela & Alison
Makeup Artist:Talulu Beauty Lounge
Floral Designer: Stems Market
Bridesmaid Dresses: David's Bridal
Bakery:Ruthann's Gourmet Bakery
Apparel: Modern Brides
Event Venue:Stafford's Perry Hotel
Photographer: Nicole Jansma Photography