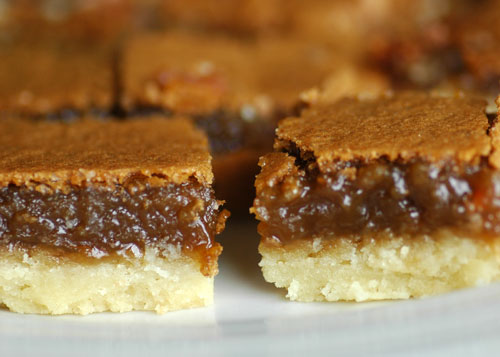 If you're a Canadian, chances are you've had a butter tart. In fact, as Canadian writer and icon Peter Gzowski said: "They're part of who we are." As the croissant is to France, the butter tart is to us, says one food writer.
Butter tarts were a staple of pioneer cooking and the first known recipe dates back to 1915. It was during the twenties and thirties that the butter tart really had it's heyday.
To dive into a good, homemade butter tart is to know bliss. (And trust me: you will know bliss when you try this recipe.)
Unfortunately, there are nasty butter tarts that give butter tarts a bad name – like the store-bought version that my mother fed me the other day. (I love you mom, but really, you call those butter tarts?)
As one Canadian food writer put it:
"If a tart is durable it's not a good tart. It should fall apart." In fact, the writer goes on to say that if you are standing whilst eating a good butter tart, it will be necessary to lean forward and keep your feet back to prevent it from getting it all over you. Another mark of a great butter tart, he says, is that if you get some on your hands, you will want to lick them clean, not wipe them.  (Have a listen to this classic CBC interview on what makes a great butter tart.)
The recipe I'm about to give you is for the finger-lickin' good kind of  butter tart ….  squares, that is.  Like so many of the great recipes in my collection, the recipe came from my mother-in-law.
Make these for your dessert table at your shower or wedding and your guests will be swooning.
Butter Tart Squares Recipe
Ingredients:
1 & 1/3 cups all purpose flour
2 tbsp granulated sugar
1/2 cup butter
2 eggs
1 & 1/4 cups  packed brown sugar
1/4 cup melted butter
1 cup raisins (This is optional. I did not include raisins because I am not a big raisin fan.)
1 tbsp vinegar
1 tsp vanilla
1 tsp all-purpose flour
Mix the first three ingredients in a food processor or mixing bowl until crumbly. Press into greased 9″ square pan.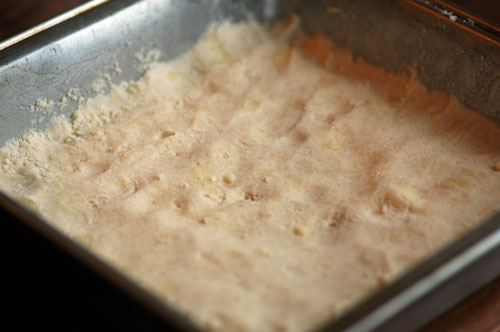 Bake at 350 degress for 10-13 minutes (I baked mine for 13 minutes) or until light golden brown. Beat eggs and brown sugar together with a whisk until well blended. Stir in remaining ingredients. Mix well.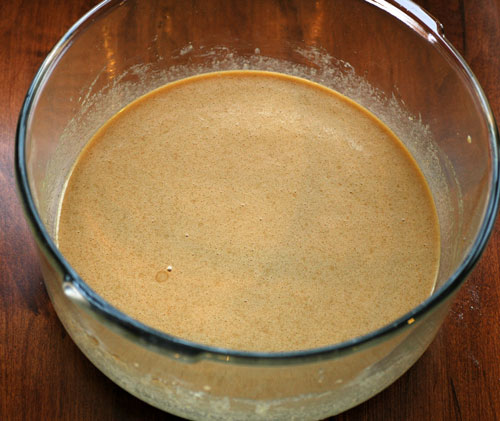 Pour over the base.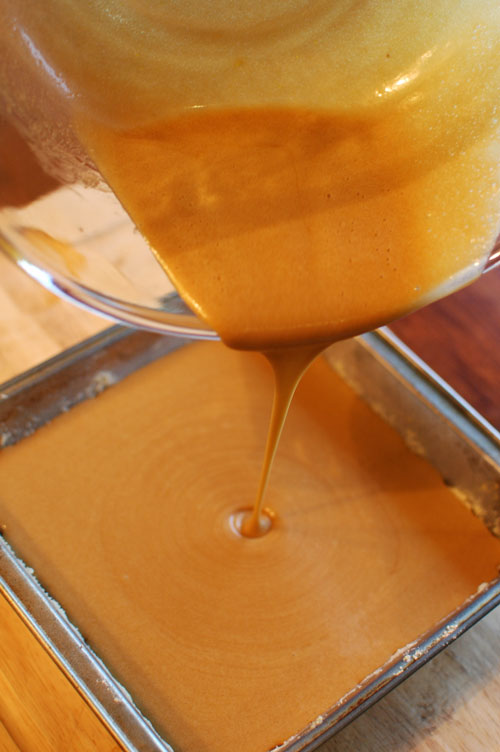 Bake 25 to 30 minutes (I baked mine for 30 minutes) or until set and golden.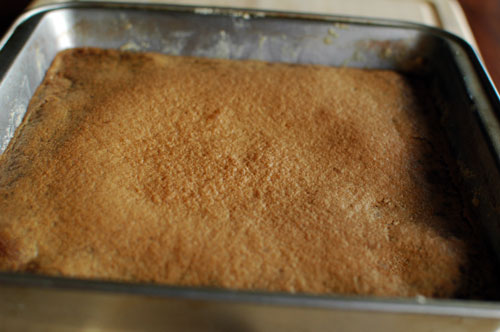 Let cool and cut into squares. Try not to eat more than one! (hahahaha!)