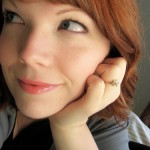 By Carey, IW Bride Blogger
We had family style dining with a beautiful spread of food made possible by some fantastic people! We first snacked on appetizers – fruit, nuts, olives, cheese, and the best wings you could imagine! Nathan and I wanted family influences and so we asked both our mothers to contribute to the food. My mom made southern potato salad, southern brown sugar baked beans, pecan pie and another southern fave chess pie. Yum!! We devoured the tater salad! Nathan's mom baked so many pies – apple, cherry, blueberry, blackberry! And, the main event was catered by Nathan's wonderful cousins – Robbi and Krystal. They did such an awesome job. The night before the wedding they prepped the food – shucking corn, marinating wings, boiling noodles, and cutting up condiments. We had all our favorite bbq faves including burgers, hotdogs, tater salad, boston baked beans (made possible by Robbi's mom and Nathan's aunt!), macaroni salad, green salad. I was in complete awe at how much delicious food there was, and the amount of work Robbi, Krystal, and all of our guests put in.
Our cake was a gift from Nathan's parents – vanilla with hazelnut frosting. We also served coffee, and liqueur dessert shots. I loved cutting the cake with Nathan! My mom brought her mother's daffodil silver pie server and knife for us to use to serve the cake! It was actually from my grandmother's wedding! It was so fun to use it to cut our cake. There was a pretty little candy shop set up for guests, too. We took lots of photos at the polaroid photo booth, attempted to dance (our first dance was to James Taylor's How Sweet It Is…), and enjoyed each other's company.