Carrie Lynn and Blake's beautiful love story proves that you can find love after loss; the two had both lost spouses in recent years. Knowing that their wedding would be an emotional affair, and having seen firsthand the stress that comes with a large wedding (Carrie Lynn helped to plan her daughter's 400-guest wedding), the couple opted for an intimate, private wedding, surrounded by 20 of their closest friend and family members.
This gorgeous wedding is a must-see, filled with beautiful details (like the breathtaking bouquets by bydanielle) and heartfelt moments (Blake's pilot instructor did a "fly over" in the middle of the ceremony!). Thanks to Laklin Brooke Photography for capturing this special day!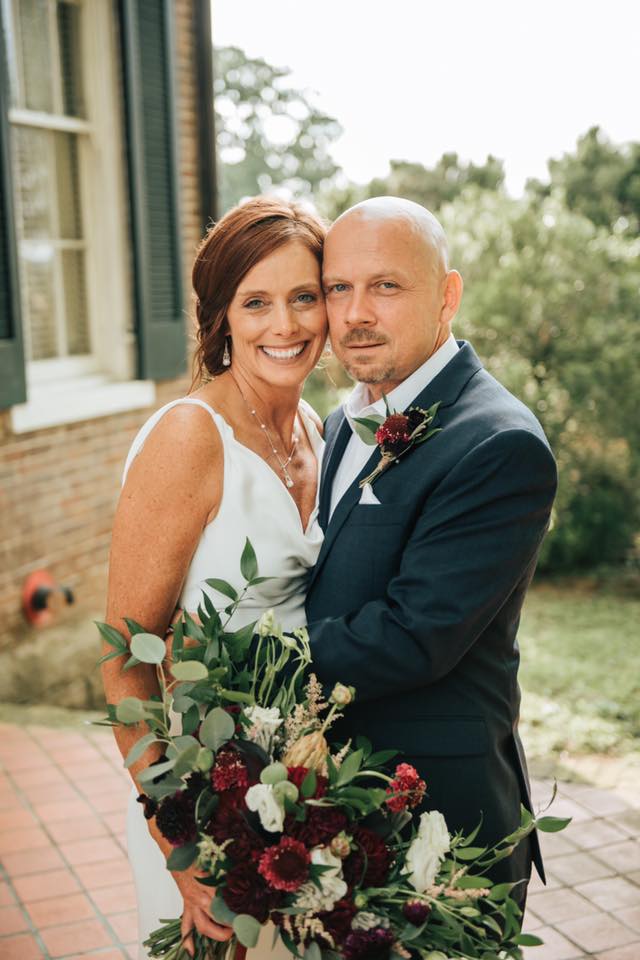 Carrie Lynn, 47 & Blake, 50
Location: Spring Hill, TN
Wedding Date: August 18, 2018
Number of guests: 20
Wedding cost: $9,000
Ceremony Location: Northside Lawn of Rippavilla Plantation
Wedding Reception Location: On the brick patio in the back of the Rippavilla Plantation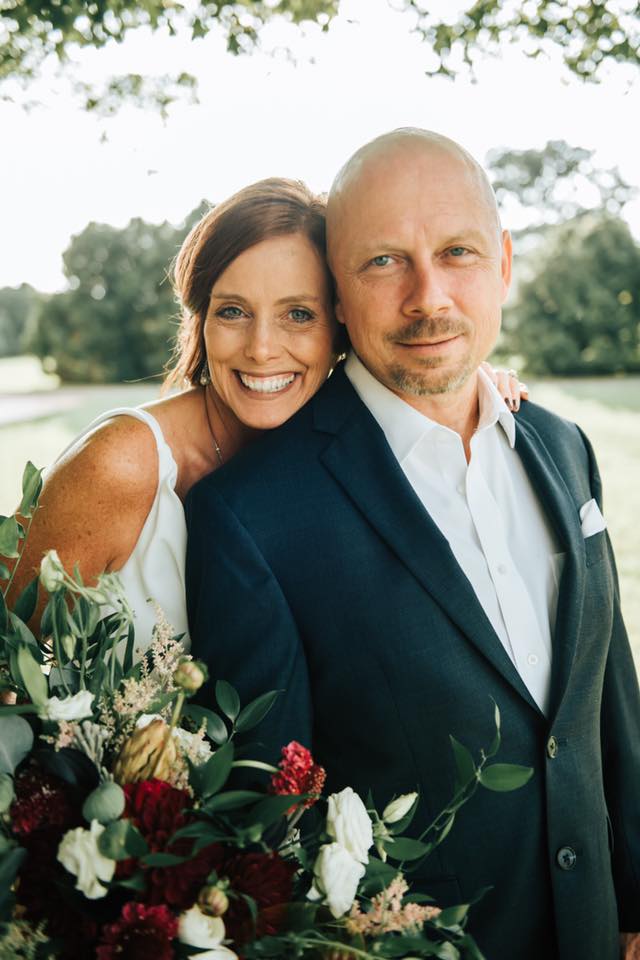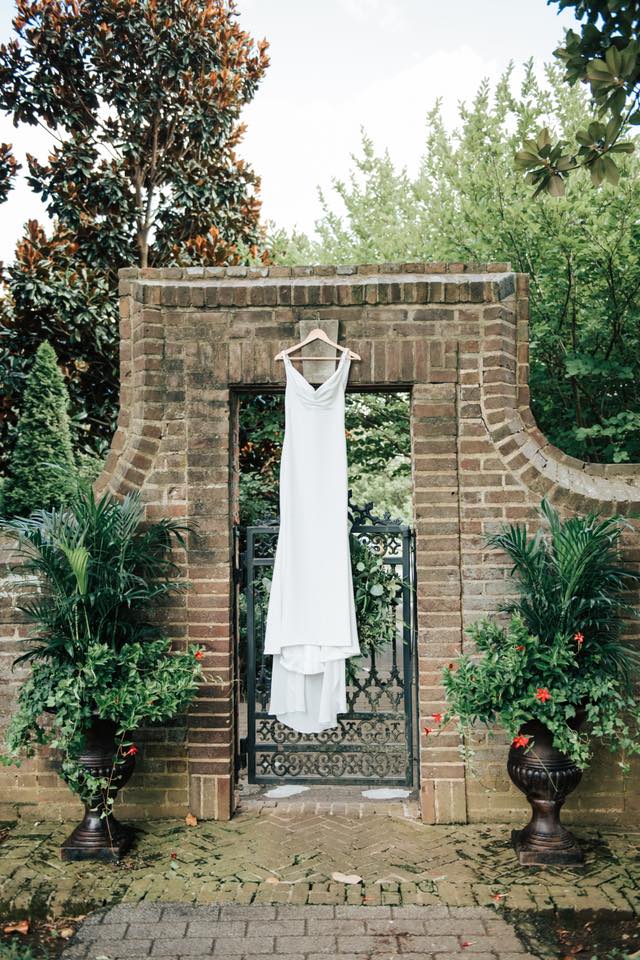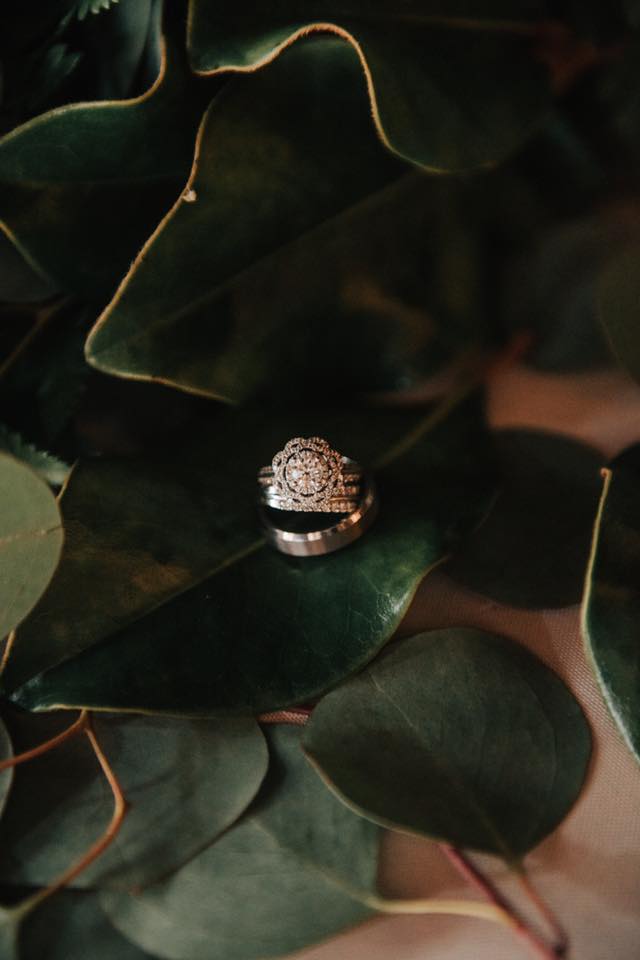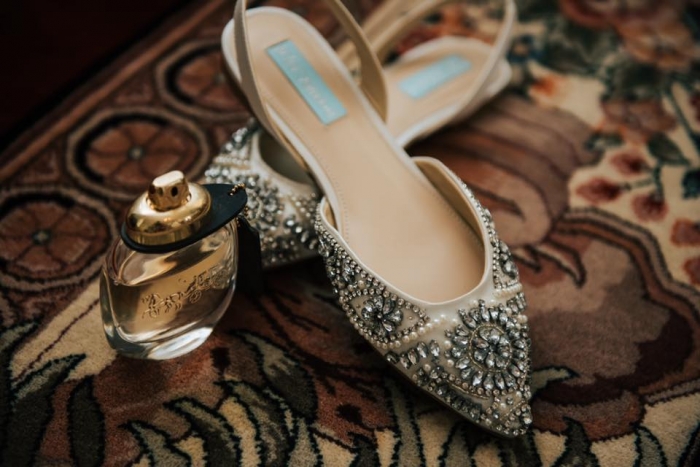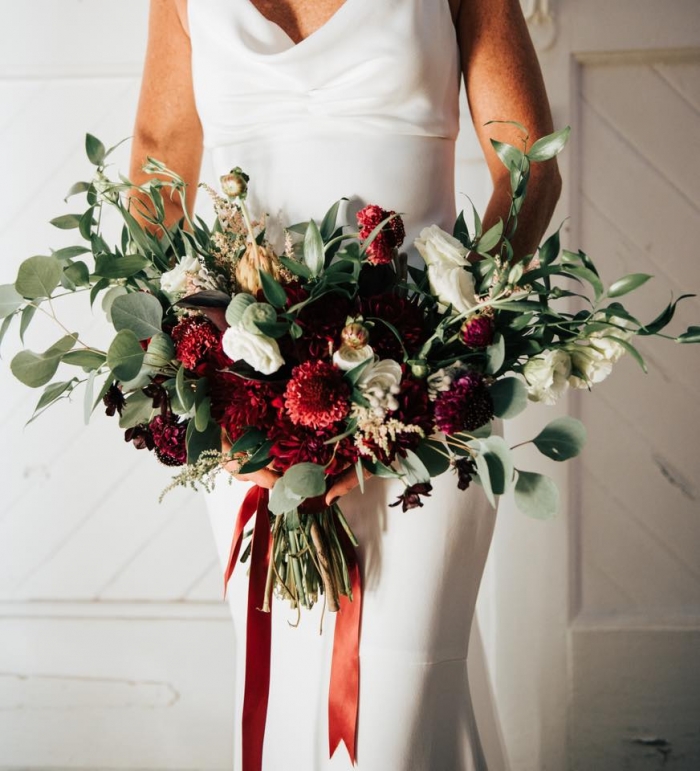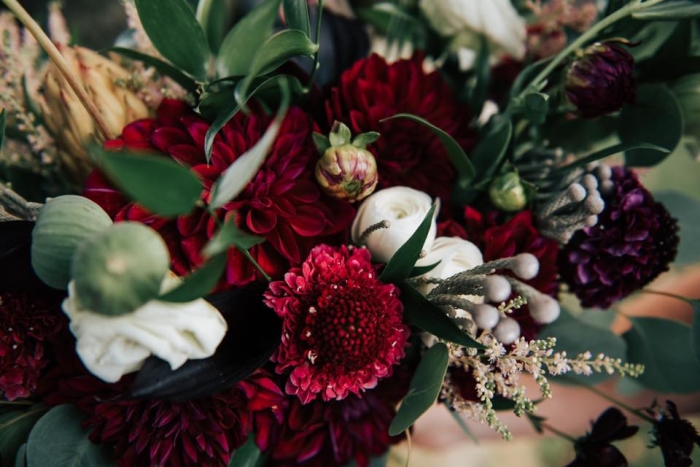 Why did you have an intimate wedding?
Due to losing both of our spouses recently, my husband and I knew we wanted a private intimate service from the start. We understood that this would be a very emotional day for all involved and we wanted to focus on the most important people in our lives– our parents, children, and grandchildren.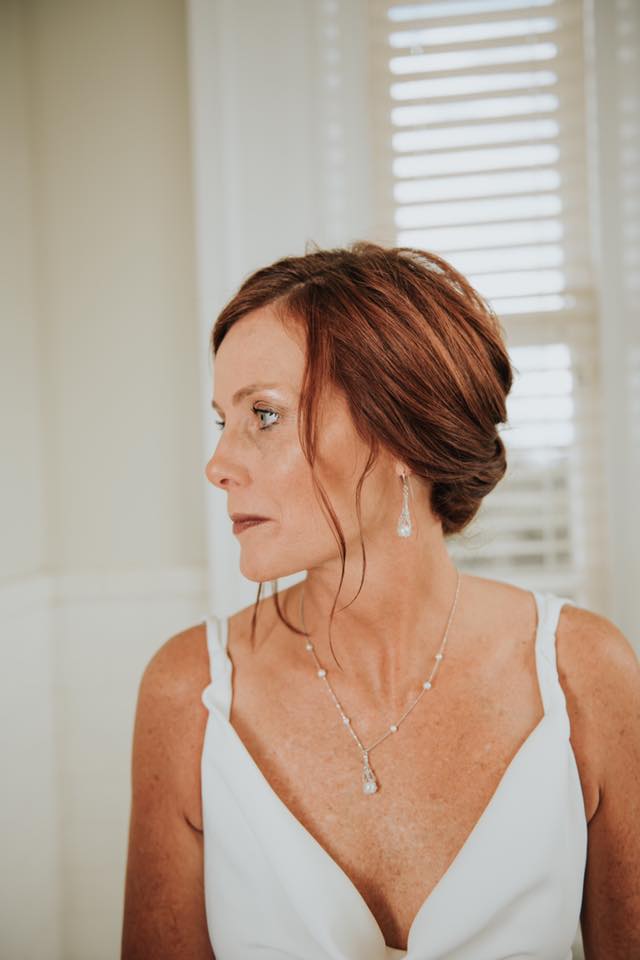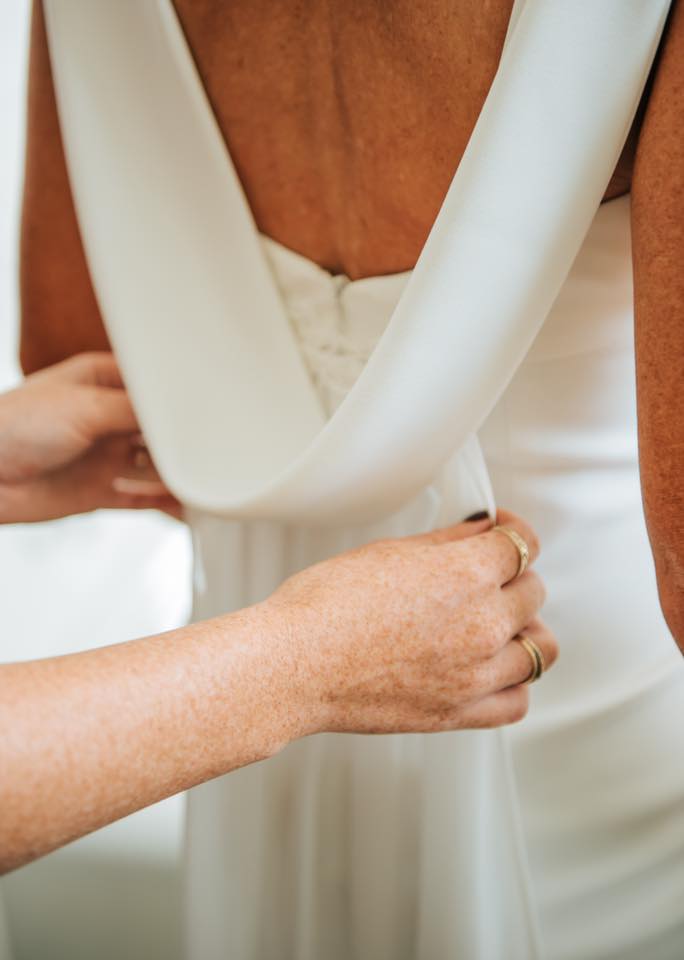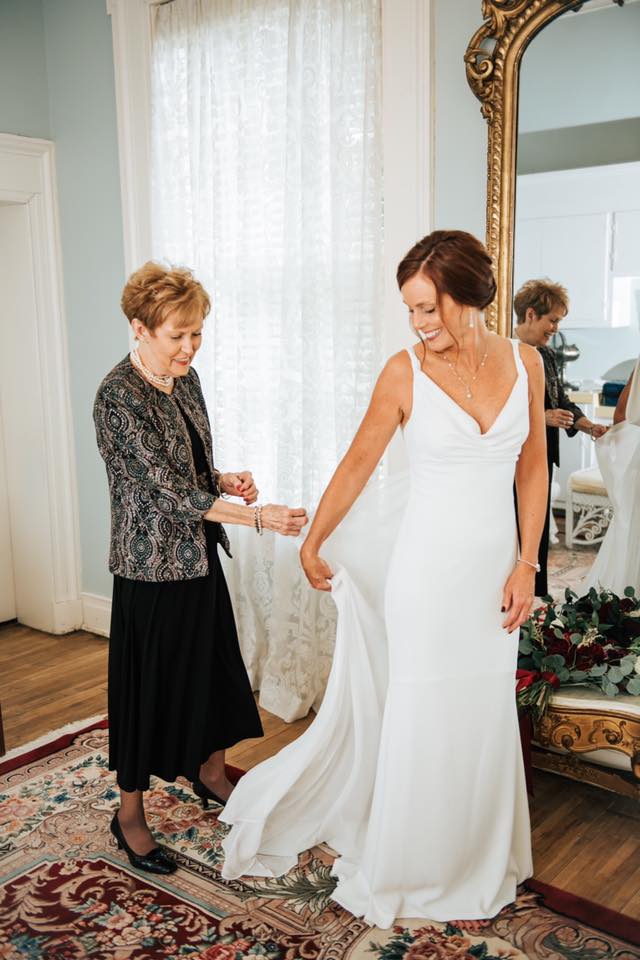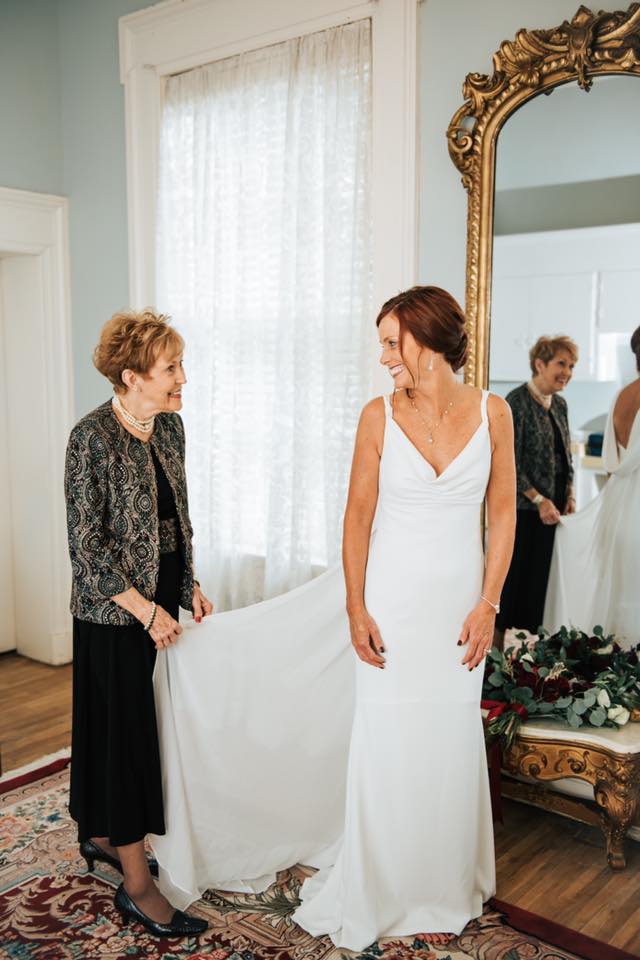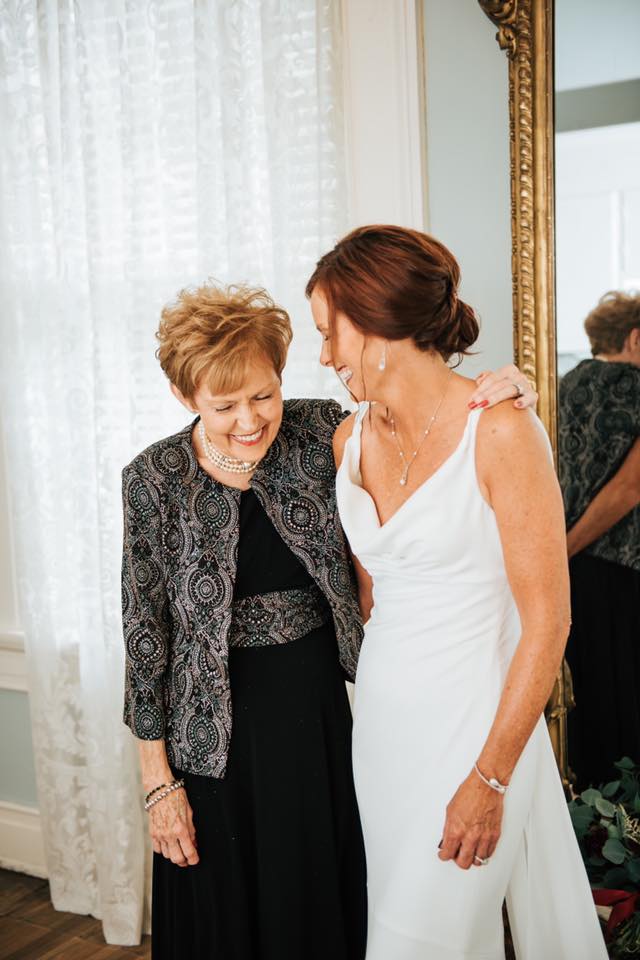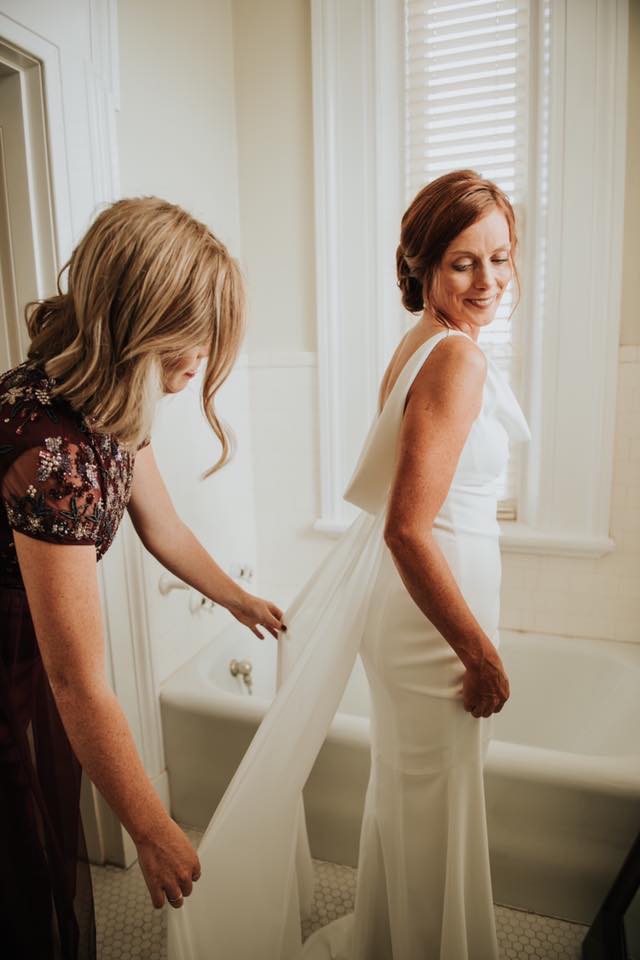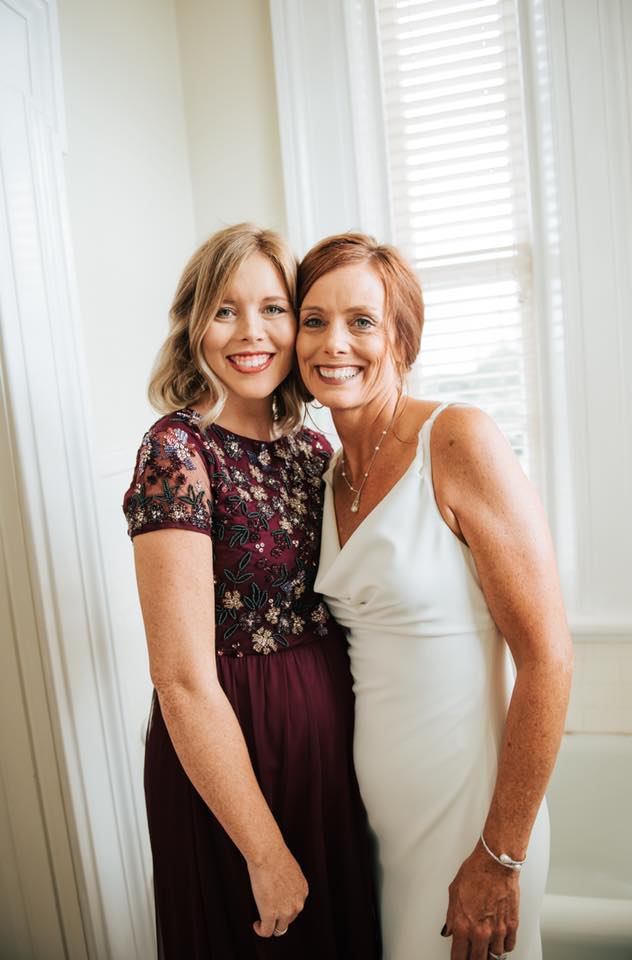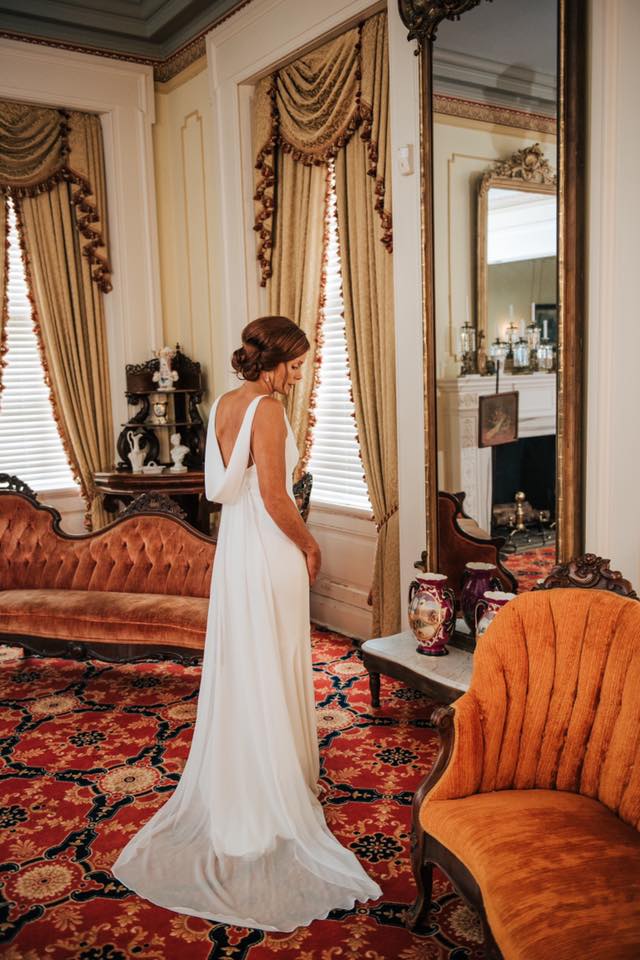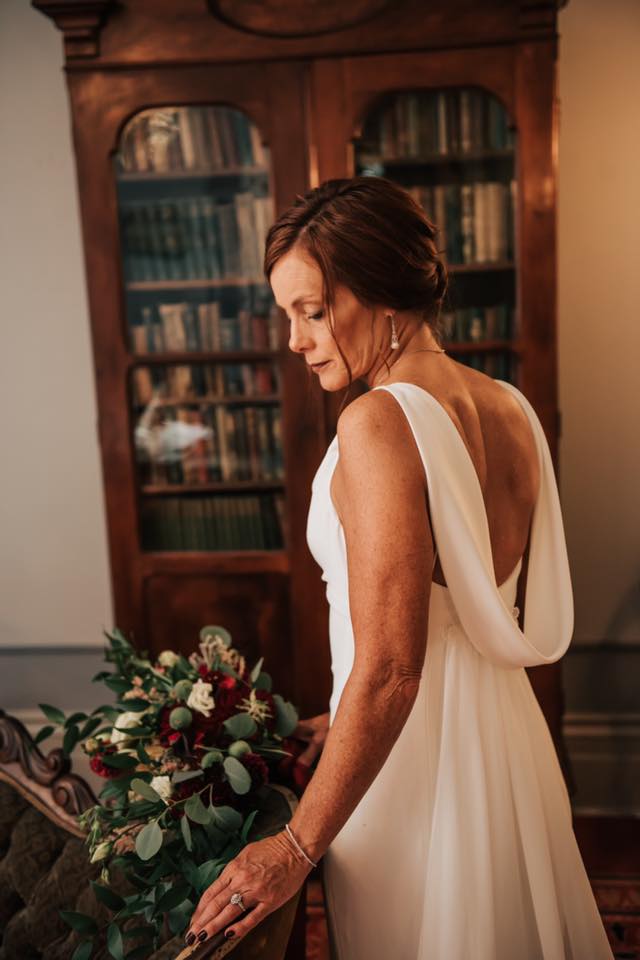 What are some of the challenges you faced planning an intimate wedding?
Because I had planned a previous wedding for my daughter three years earlier with a guest list of 400, I knew the stress that a large wedding could carry. Planning an intimate wedding such as this was very easy, stress-free, and had very little challenges, if any.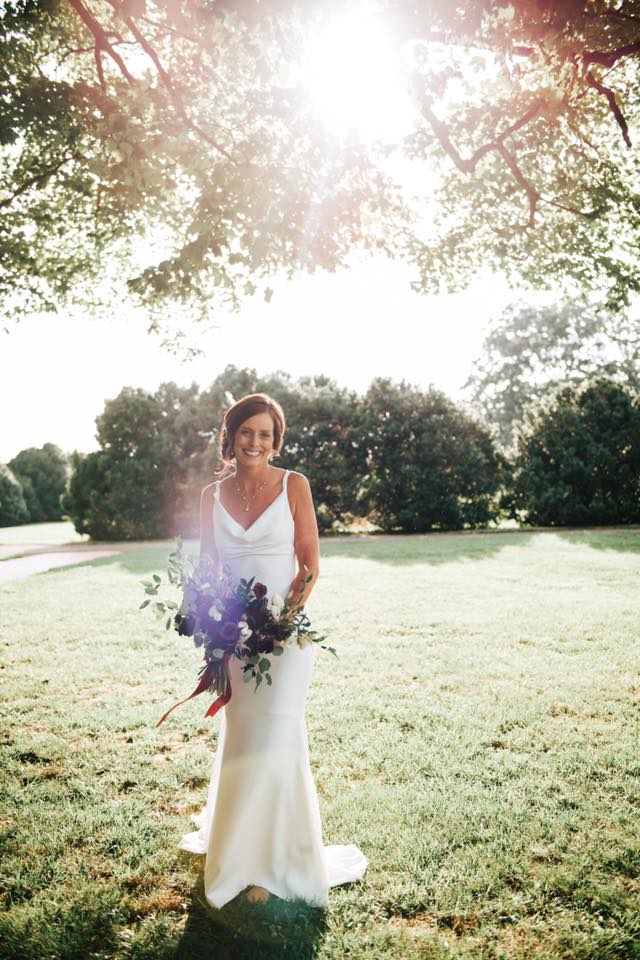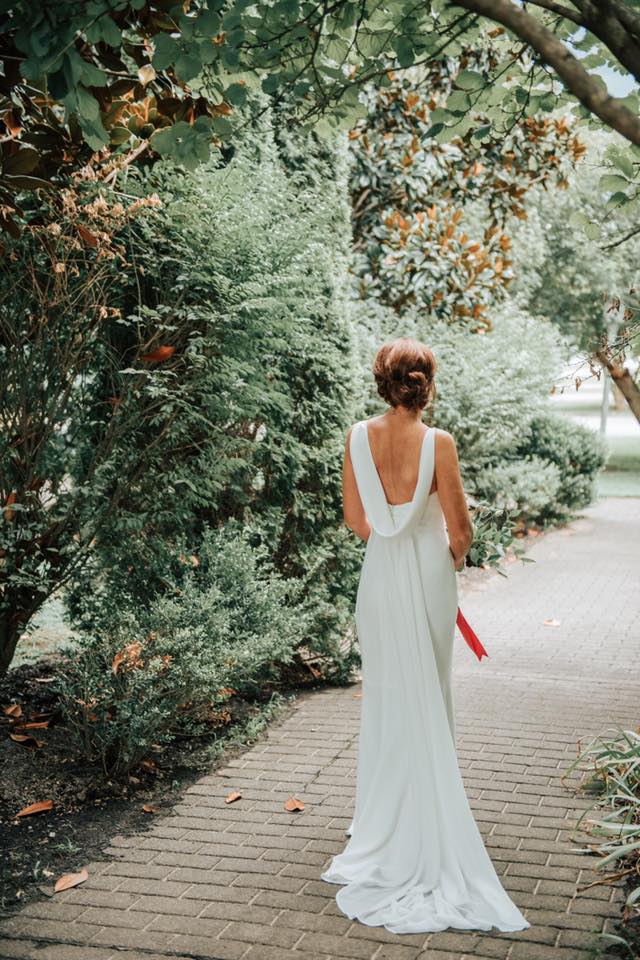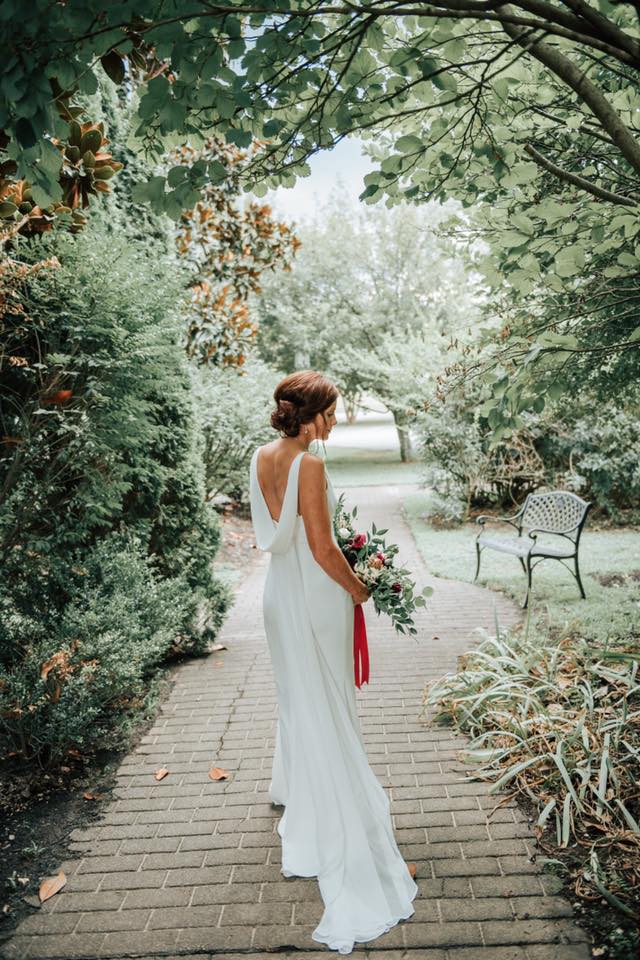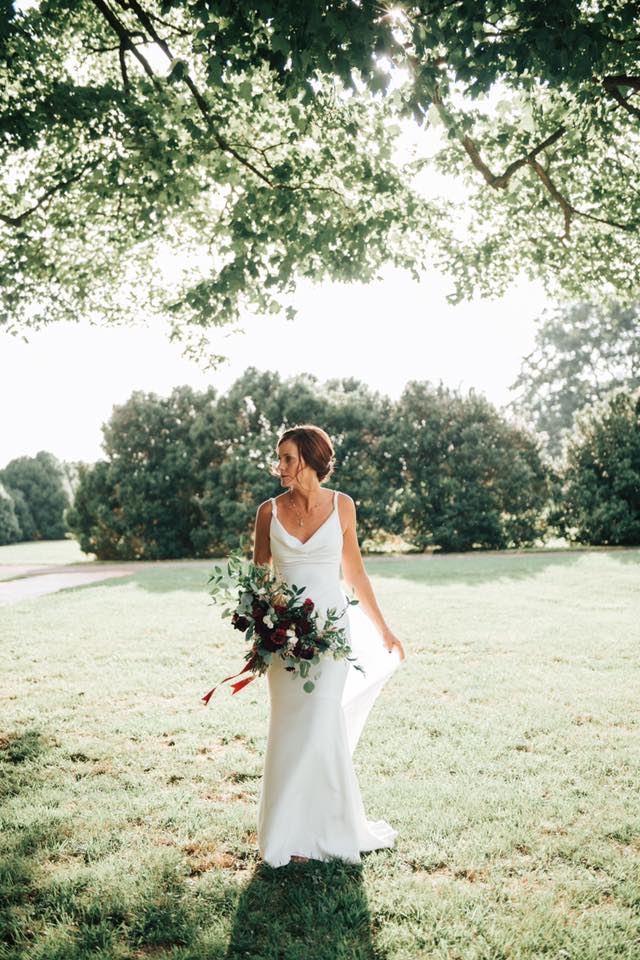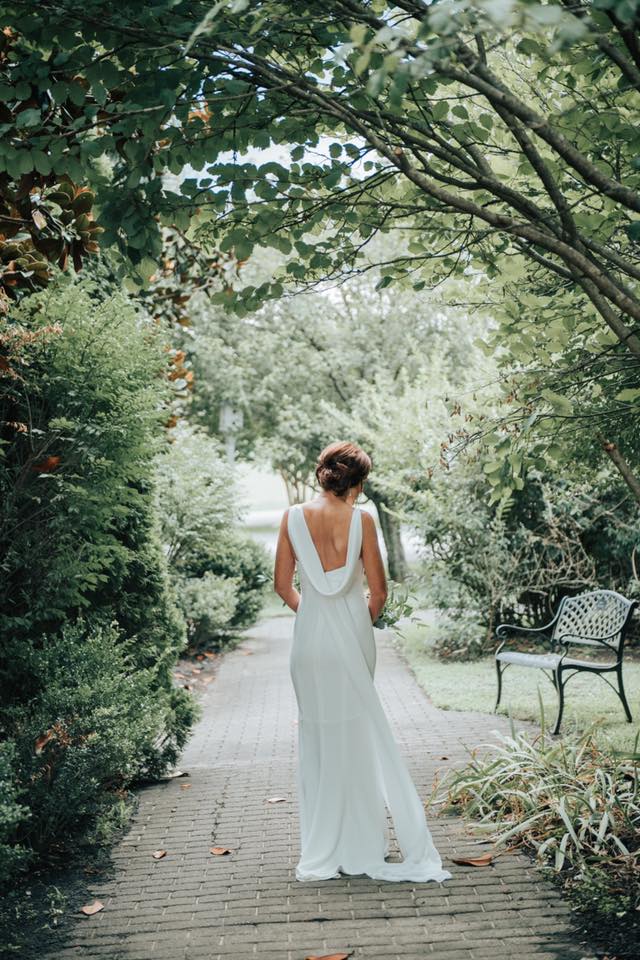 Was it difficult to pare down the guest list?
It was difficult at first, due to the fact that we both had siblings and close friends that are dear to us, and it was hard leaving them out.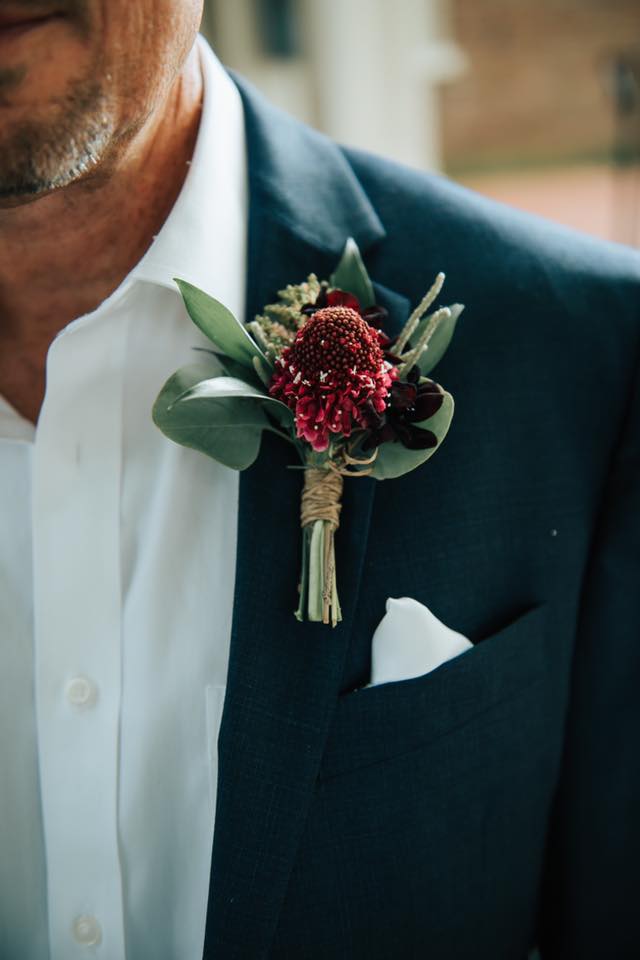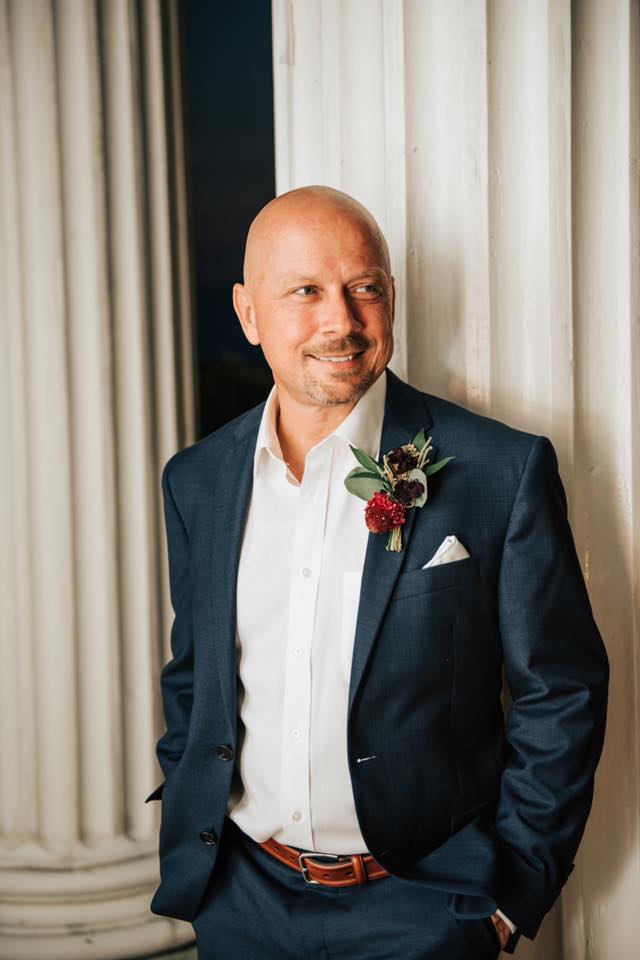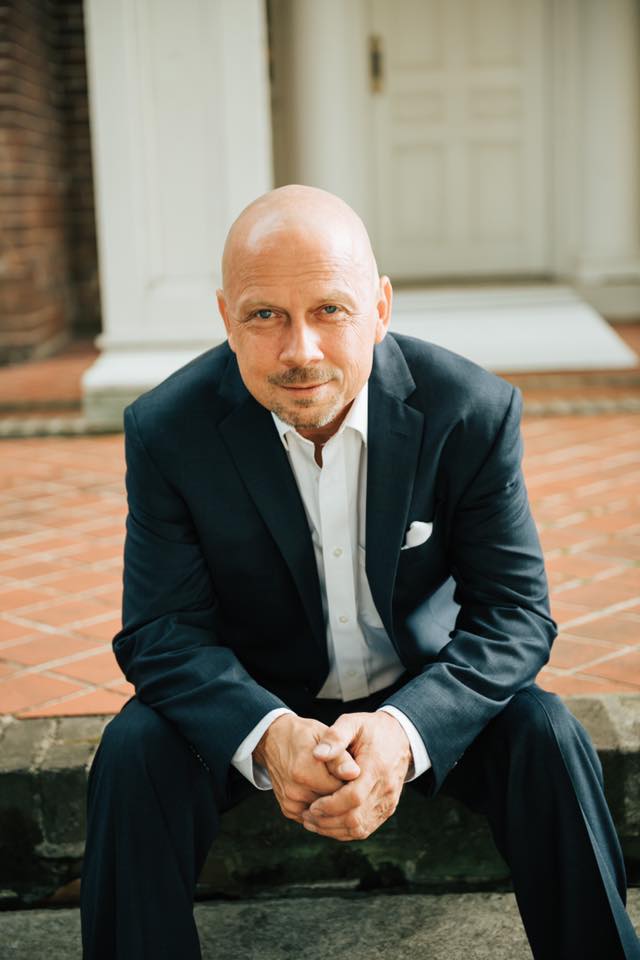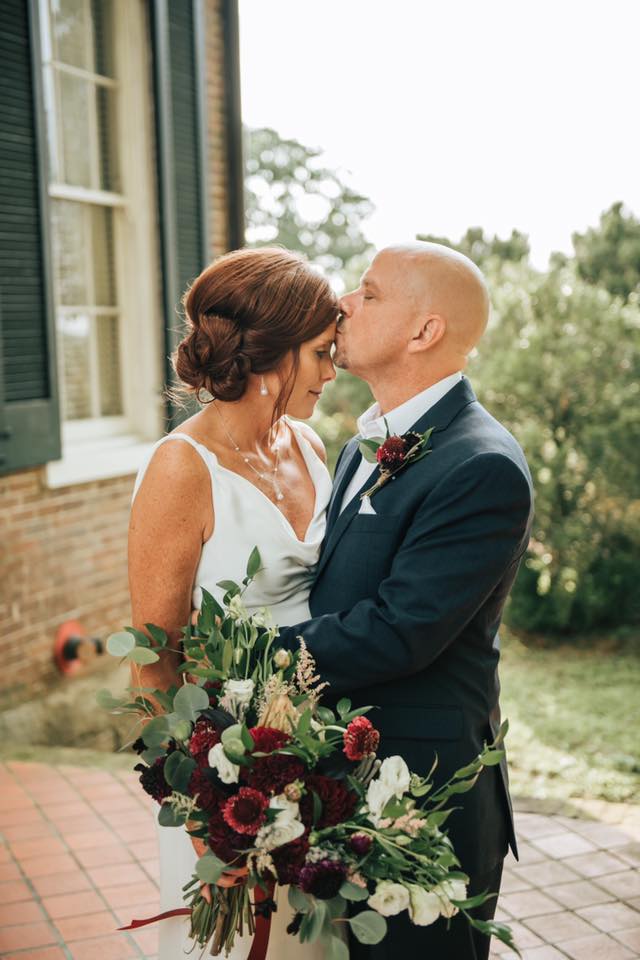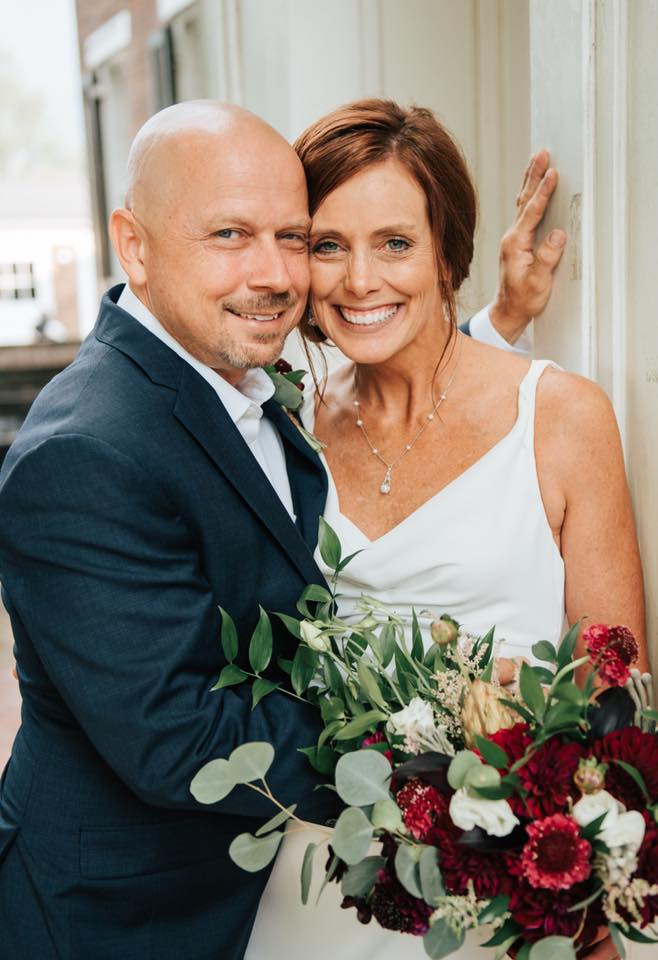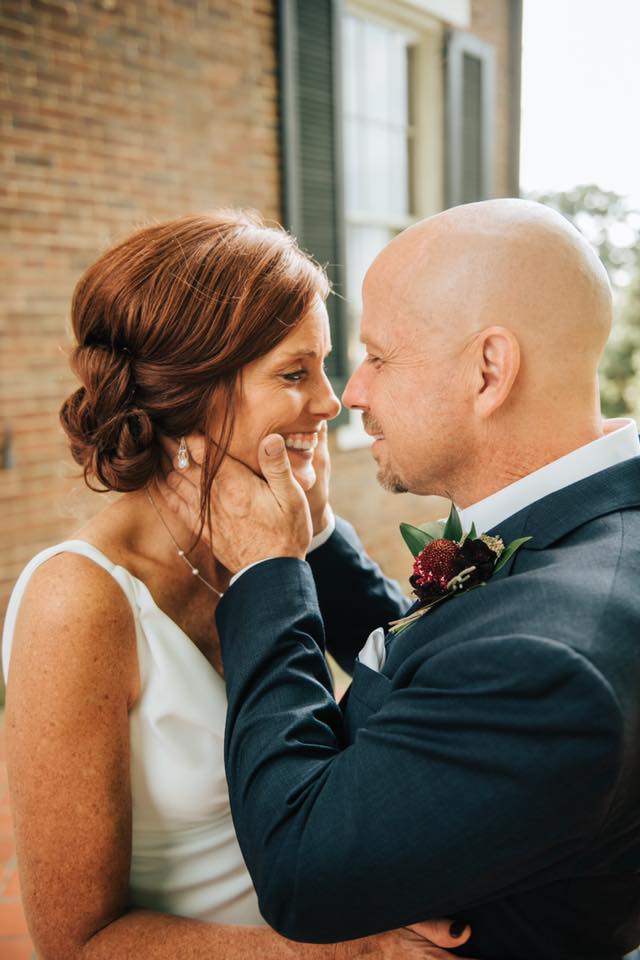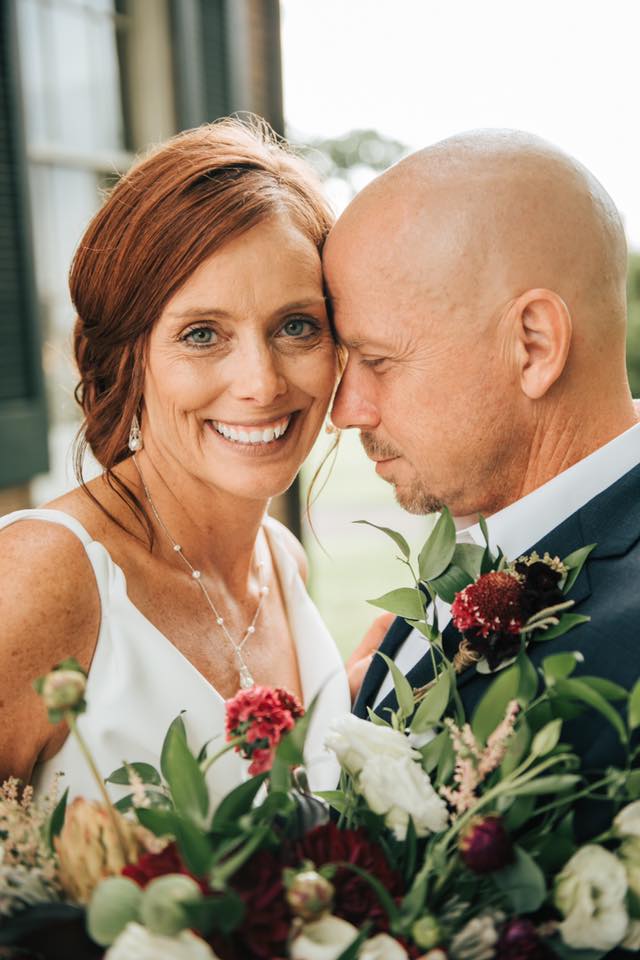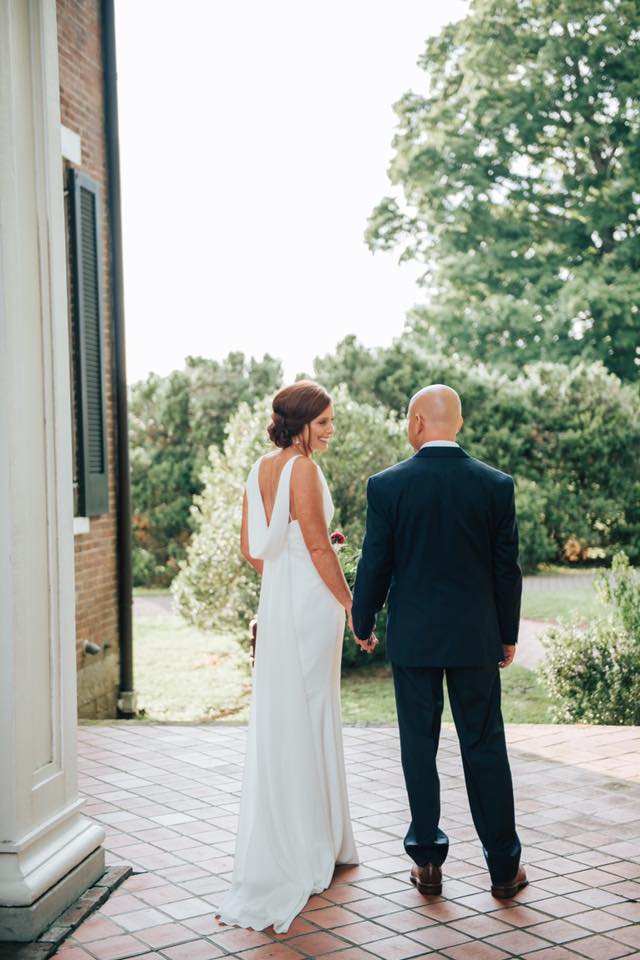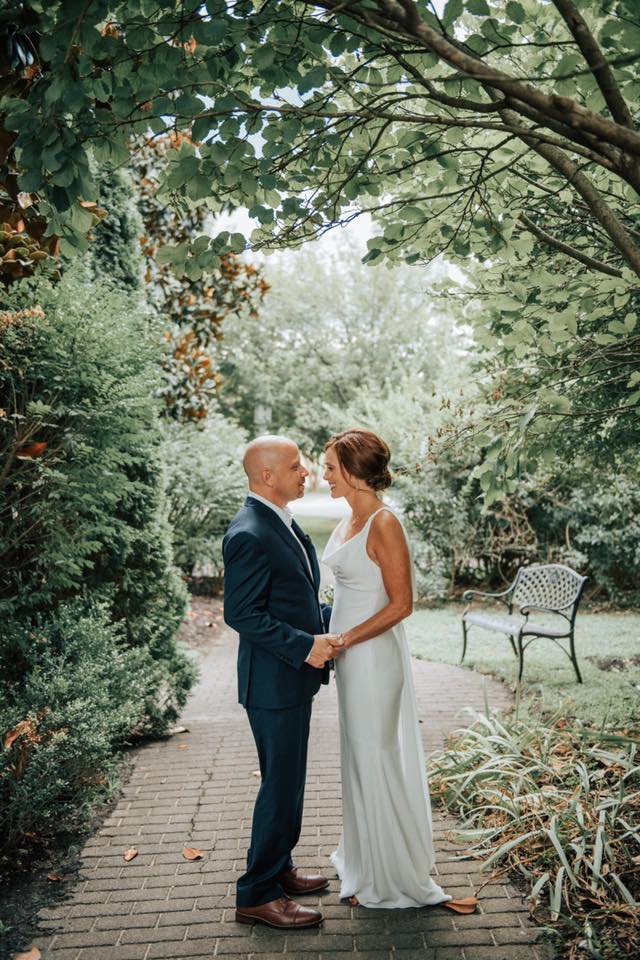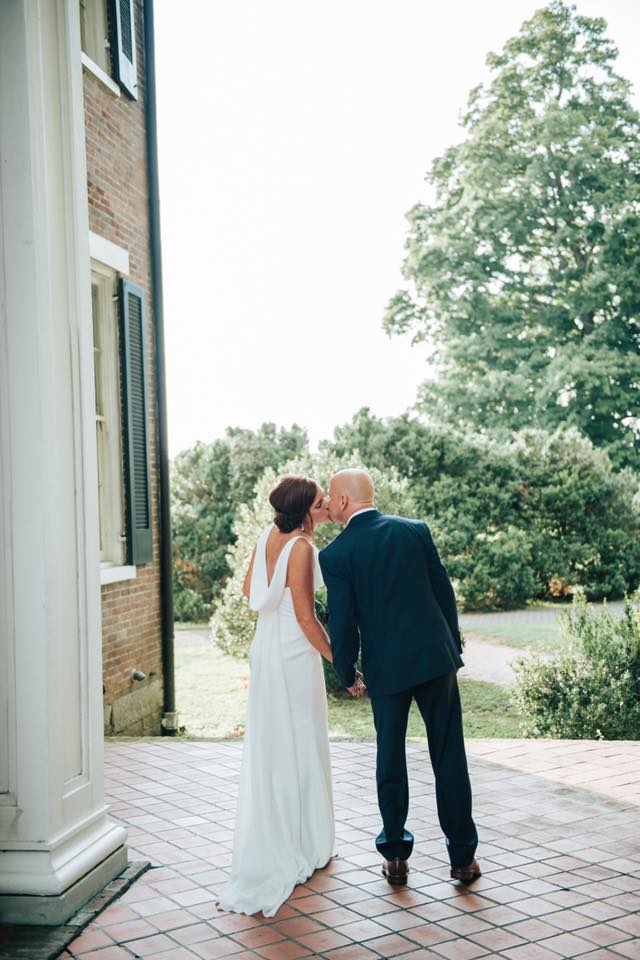 Did you have any "issues" with the small guest list from friends and family? If so, how did you address them?
We did not. From the very beginning, we knew that we wanted a private, intimate wedding, so we expressed our wishes up front to our family and closest friends. They were very supportive. I felt that including them in our decision up front helped keep issues from arising.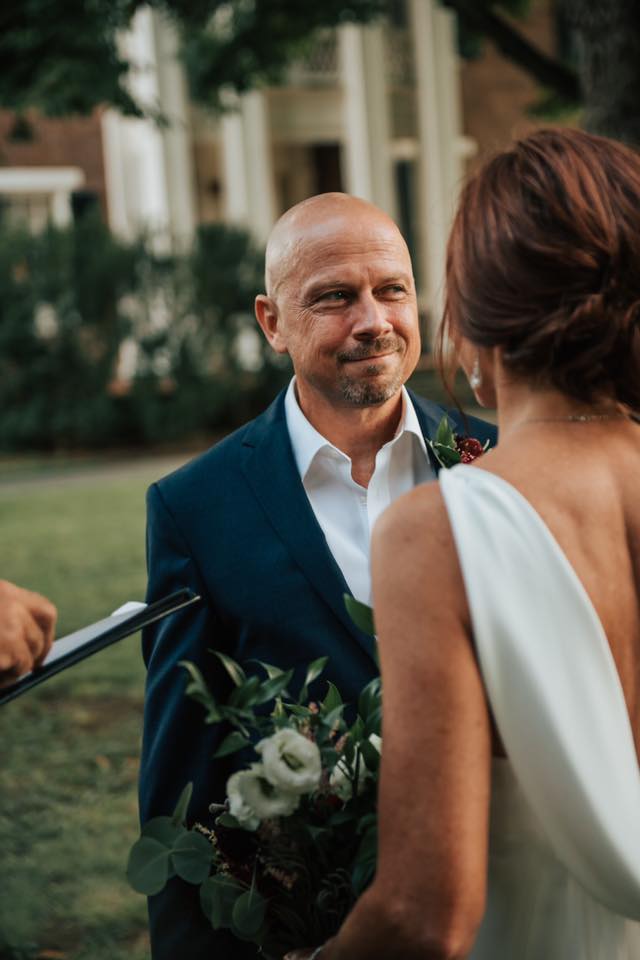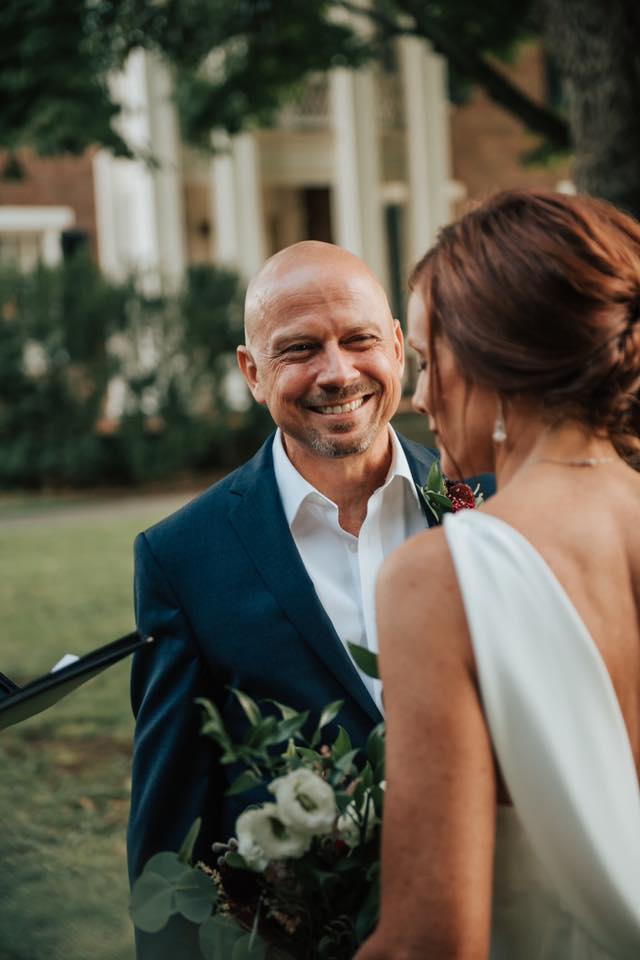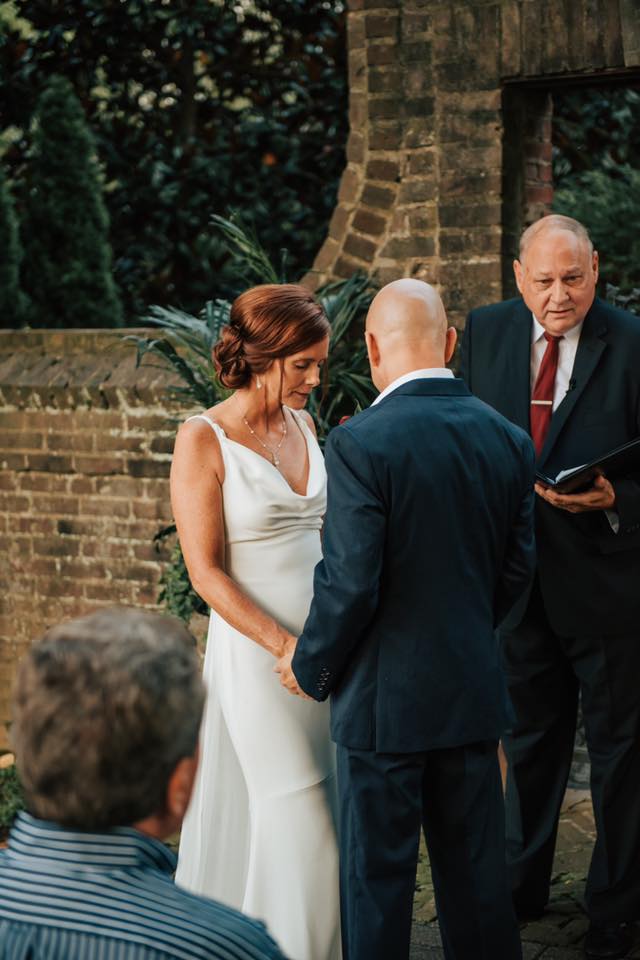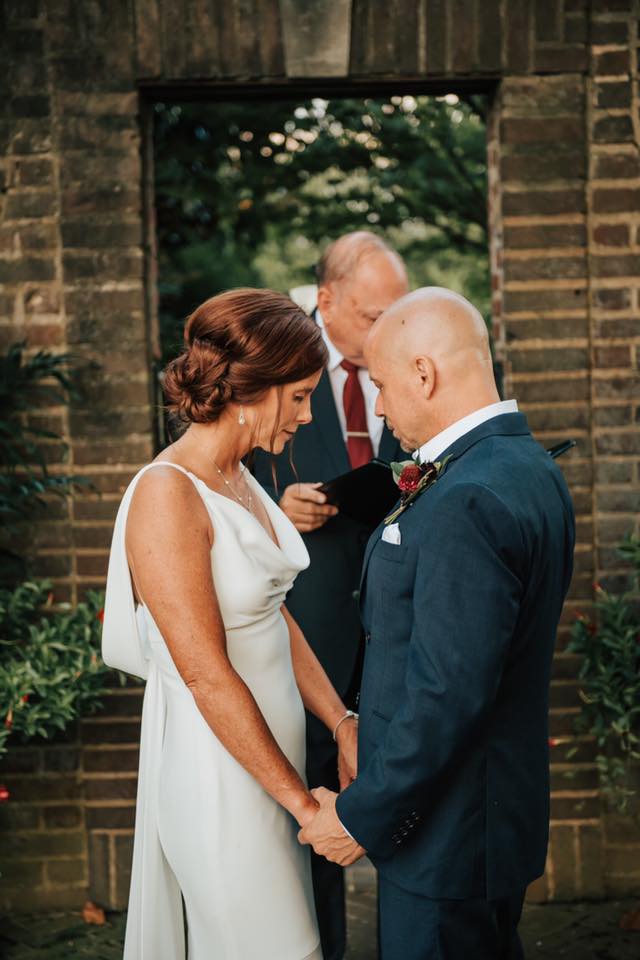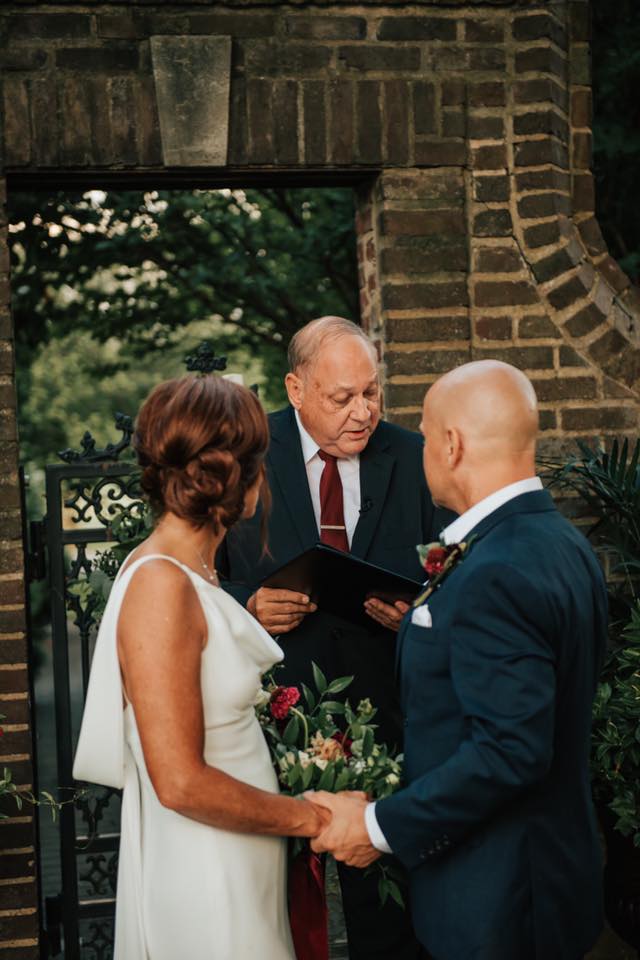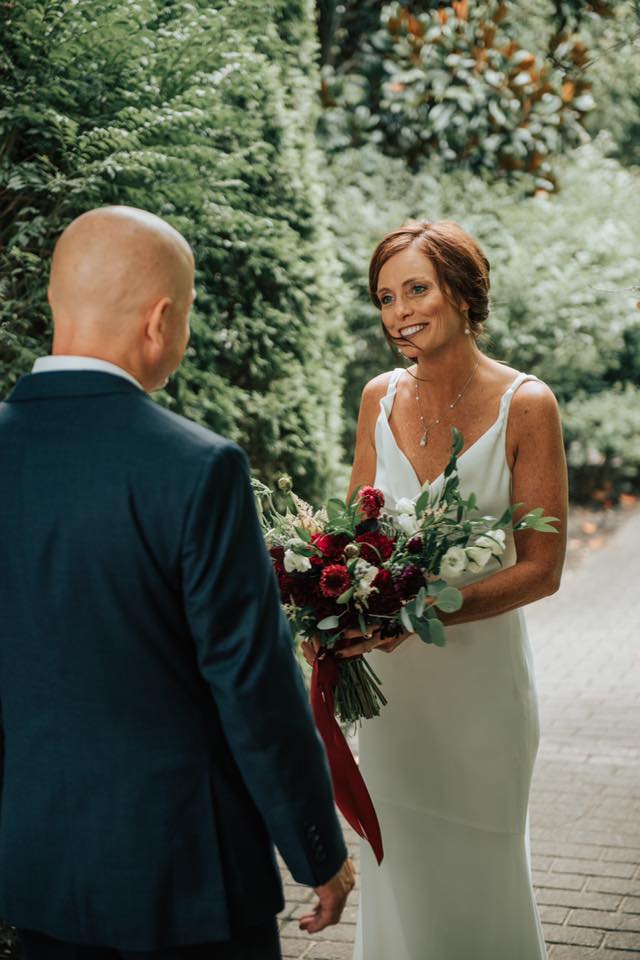 What were the highlights of the ceremony?
My husband is a pilot, so his pilot instructor, who was also a dear friend, did a "fly over" in the middle of our ceremony, which was very special to us.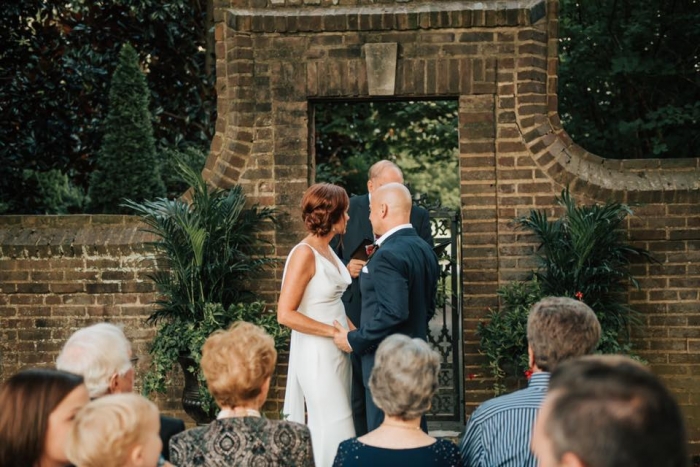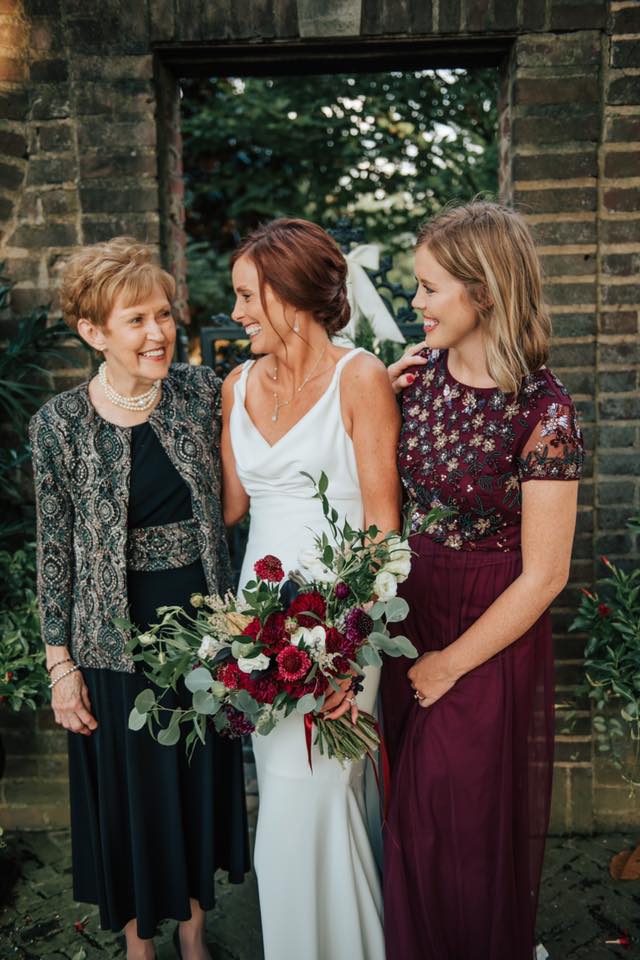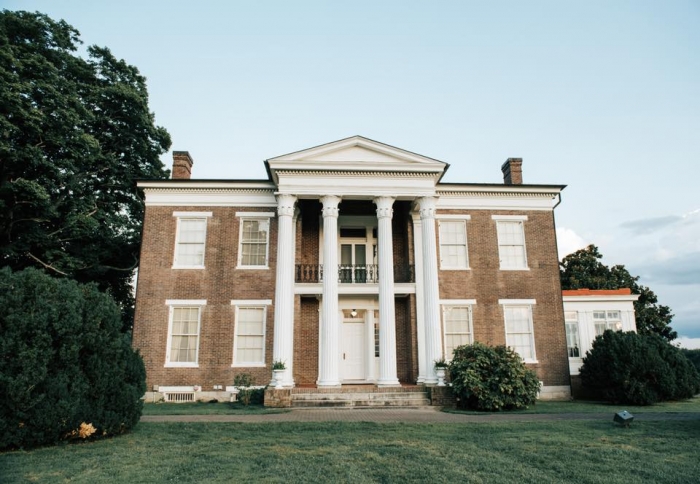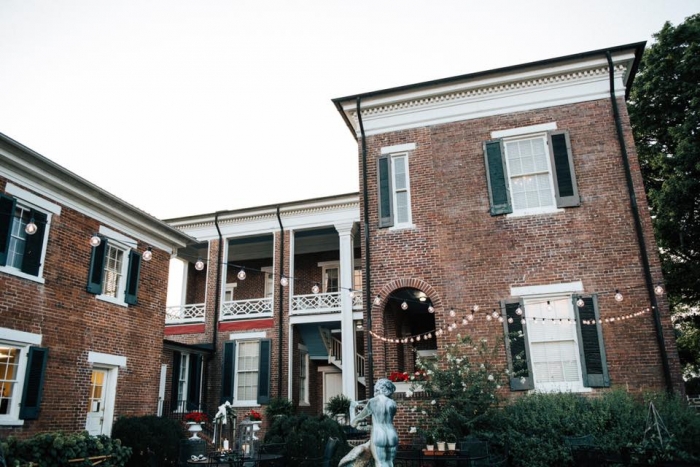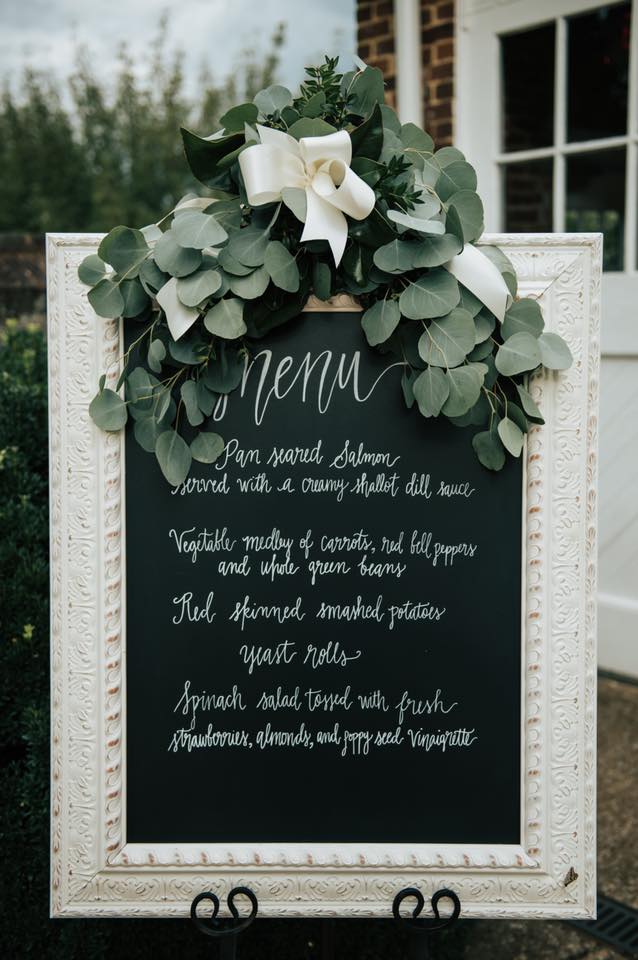 What were the highlights of the reception?
Our grandsons, age one and two, ended up playing in the water fountain, and our photographer captured some of the sweetest pictures.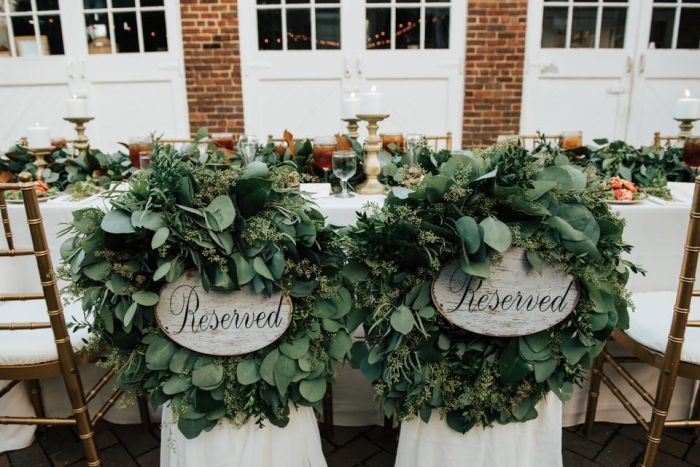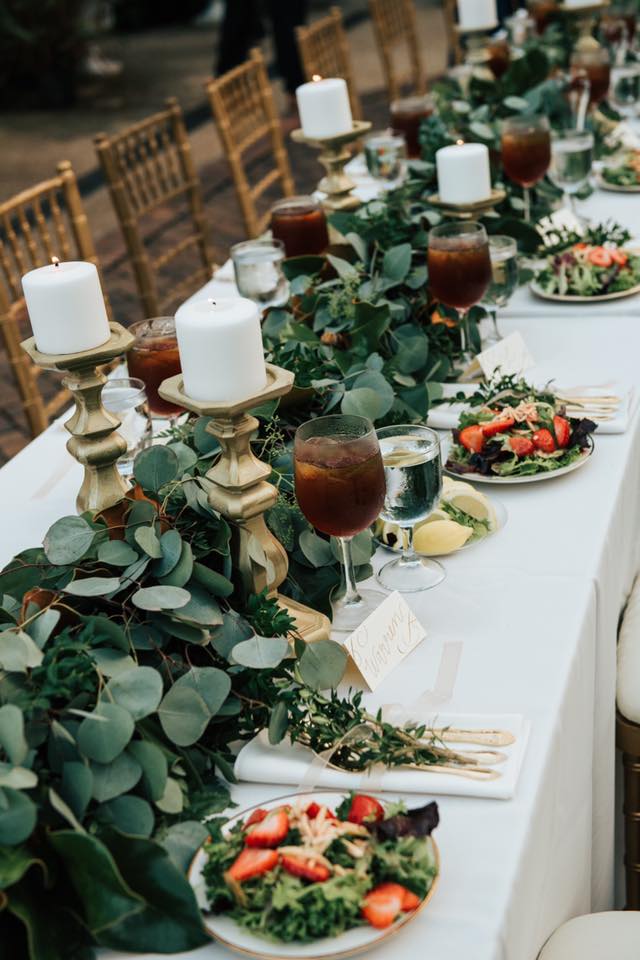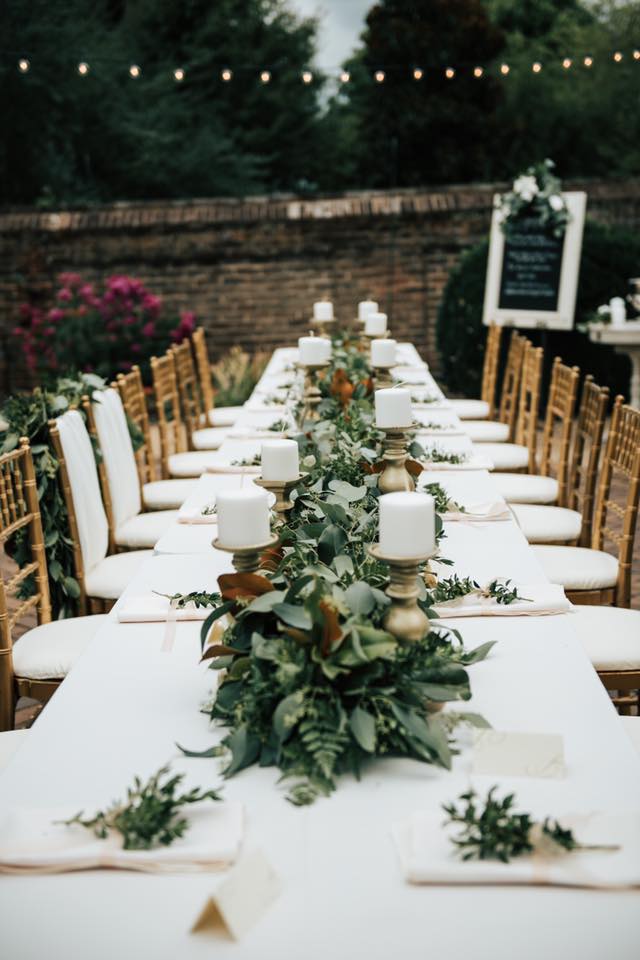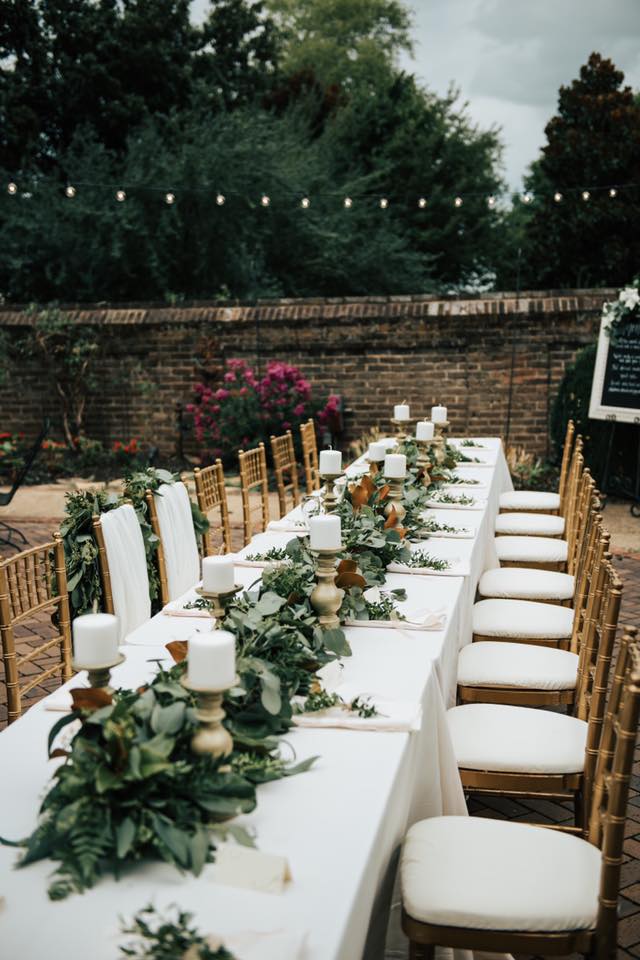 What was the best thing about having an intimate wedding?
Because we were having a small wedding, finances were not an issue; therefore, we were able to have everything we wanted in our wedding. We didn't have to choose what we could have or not have. Also, because our guest list was small, we felt like we got to spend personal time with each and every person there during the reception.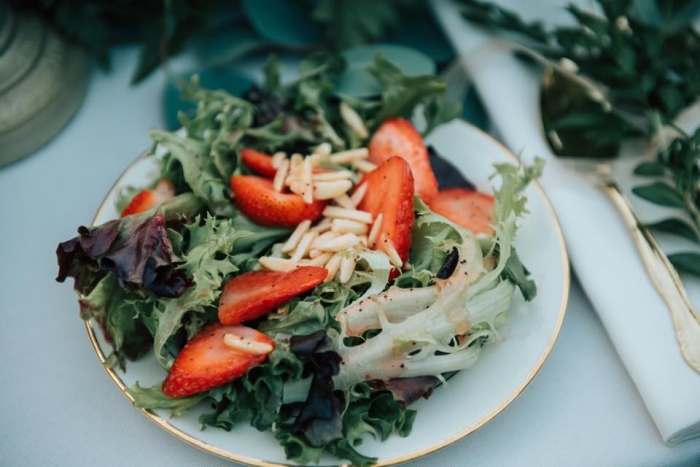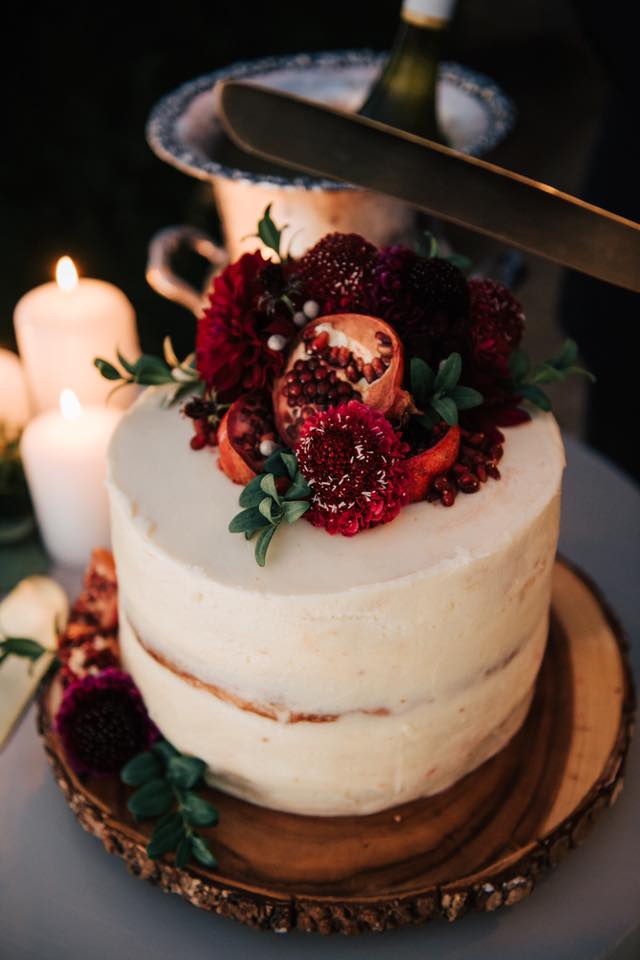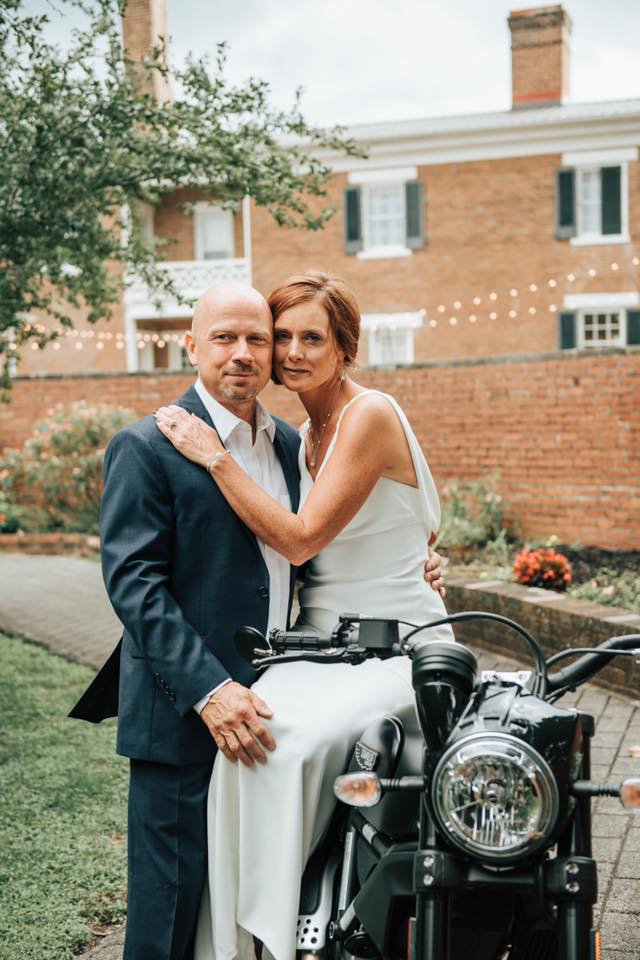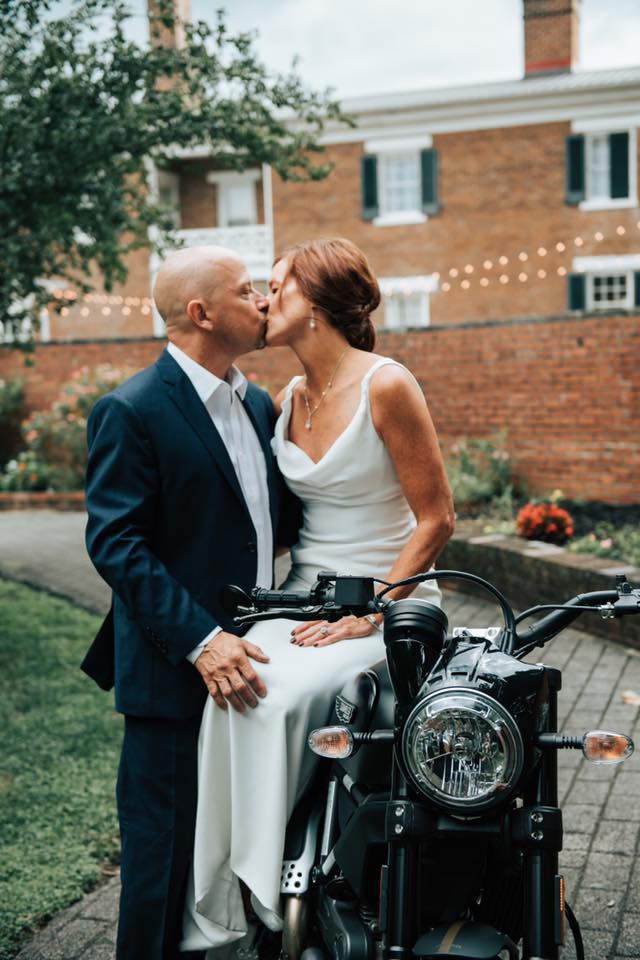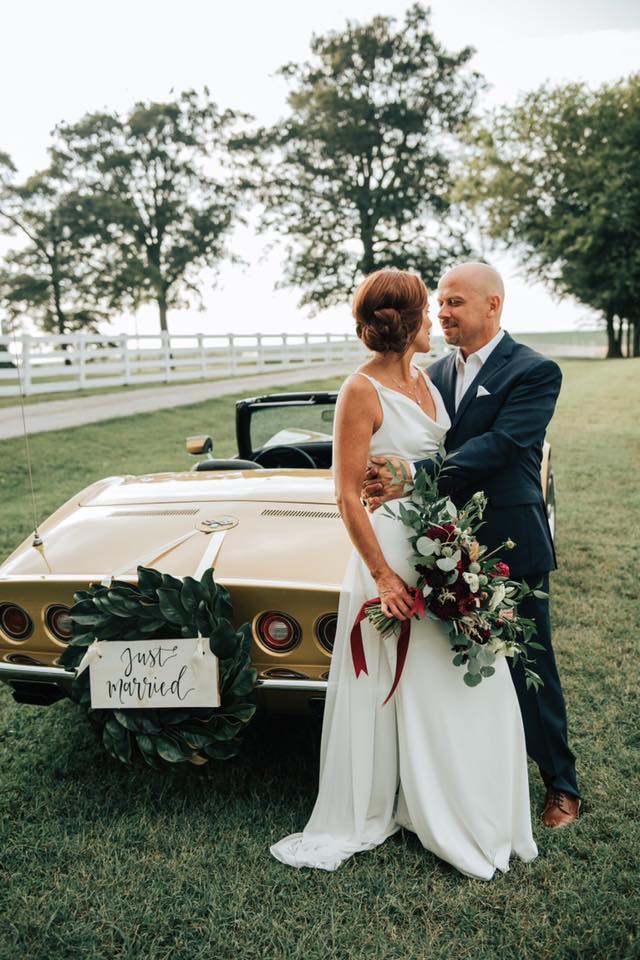 What advice do you have for couples who are considering an intimate wedding?
My advice for other couples would be to be honest and upfront with your reasoning for wanting an intimate service. I believe that it kept us from having hurt feelings and unnecessary drama; therefore, we were able to enjoy the planning and carrying out of our special day. Do not let the opinions of others persuade you. Do what you want, so that YOU have everything you want! My main suggestion would be to GO FOR IT!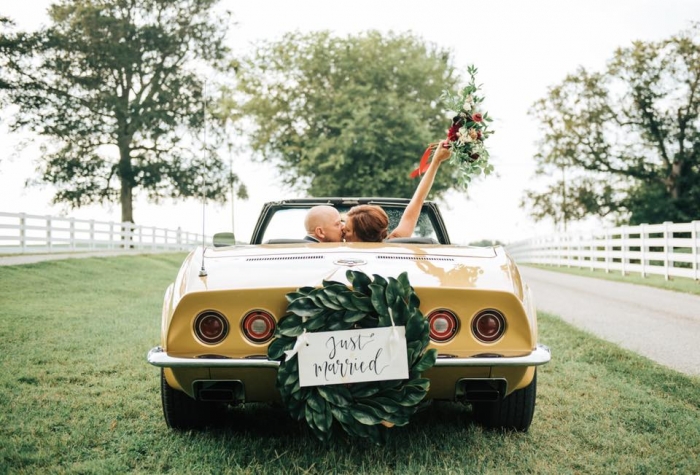 Vendors:
Photography: Laklin Brooke Photography 
Wedding planner, florals and cake: bydanielle
Venue: Rippavilla Plantation 
Groom's Attire: Joseph A. Banks
Catering: Pat's Cafe
Bride's Dress: BHLDN
Wedding Rings: Jared's