If Iceland is on your bucket list, why not get married there? That's what Zdenek and Martina did. Although the weather was challenging, the couple didn't let it get in the way of having an unforgettable experience with their closest family members by their side.
Here's what photographer Nicole Thomson from Map + Compass Photography had to say about the day:
Zdenek and Martina got engaged at Dyrhólaey lighthouse in August 2017 and immediately knew they wanted to get married in Iceland. My email correspondence began with Zdenek and Martina in January. I spent months planning via email and FaceTime with them to ensure their day was as they pictured. They live in Prague and I live in Texas, so communication was key!
The initial plan was for them to get married on Reynisfjara Beach, but the weather was too bad. The wind and waves are often too strong on Reynisfjara Beach for it to be safe, resulting in it being closed! The waves sneak up and the sand can easily be blown in your face, resulting in cuts and various other issues. The wind was 40 mph that day and I have video footage to prove it! As a result, I had to improvise and I suggested the little church up on the hill was the best option, rather than the indoor courthouse. They had a very brief and cold ceremony, before heading to Suður-Vík for a bit to eat with their family.
Due to the horrible weather, we did a day-after shoot in the north and northwestern part of Iceland, exploring off the beaten path hiking trials and a common destination, such as Budir Church. I loved being able to pull off the side of the road, without tourists around to explore and shoot. Really a dream come true in comparison to the busier parts of Iceland!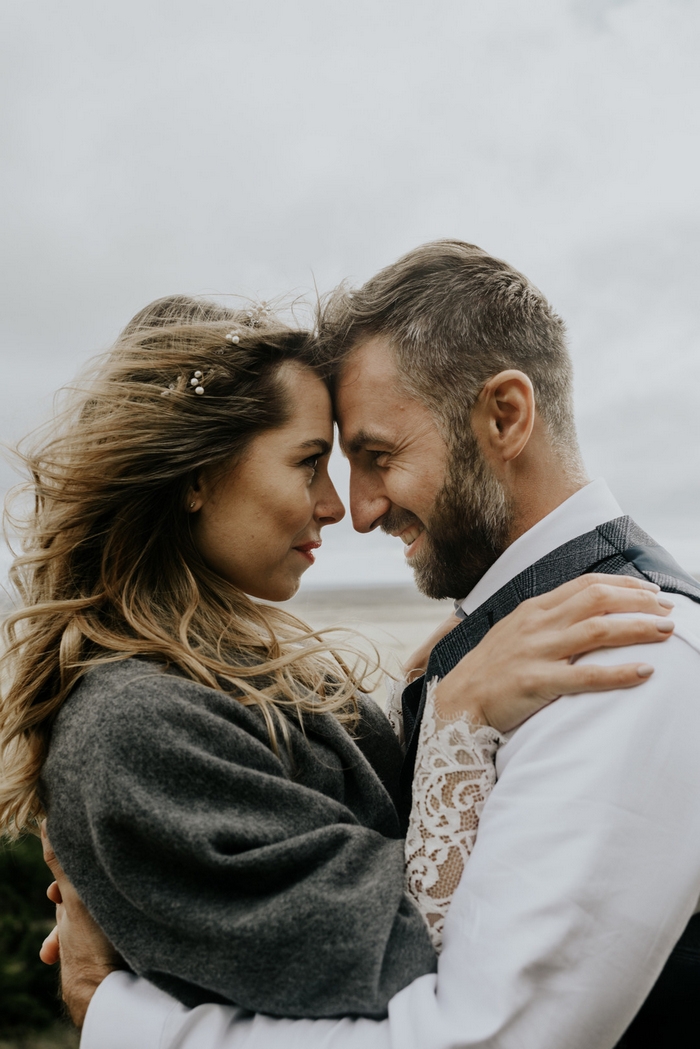 Martina, 30 & Zdenek, 35
Location: Vik, Iceland
Wedding Date: August 27, 2018
Number of Guests: 5
Wedding Cost: $9,000 USD
Wedding Ceremony Location: Vik, Iceland
Wedding Reception Location: Vik, Iceland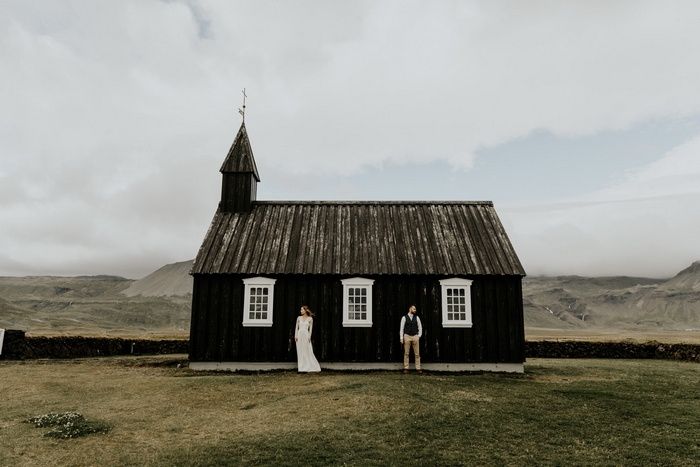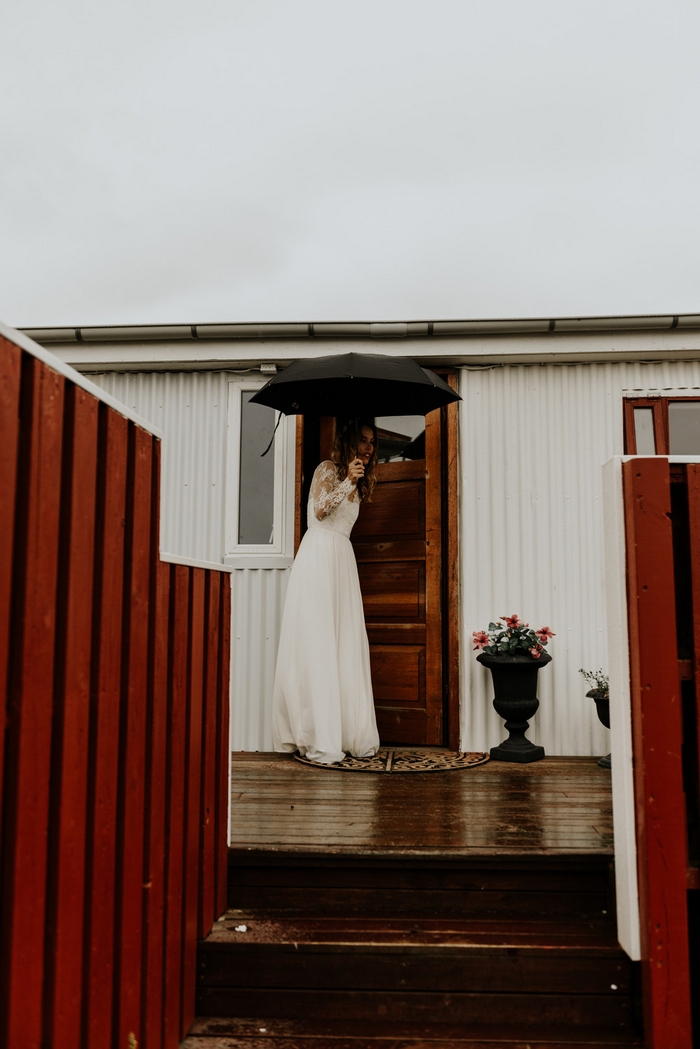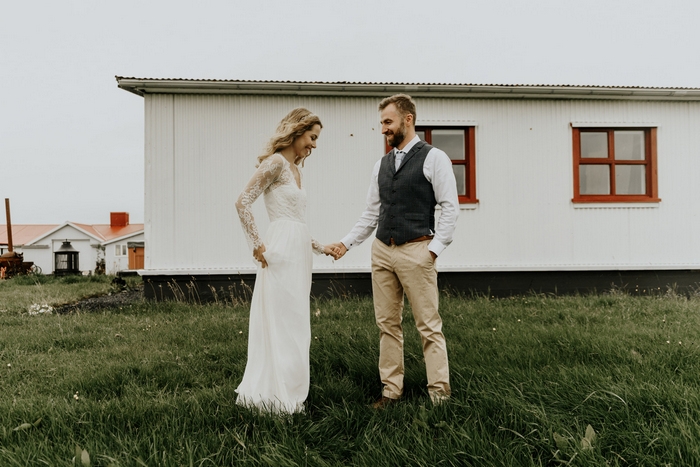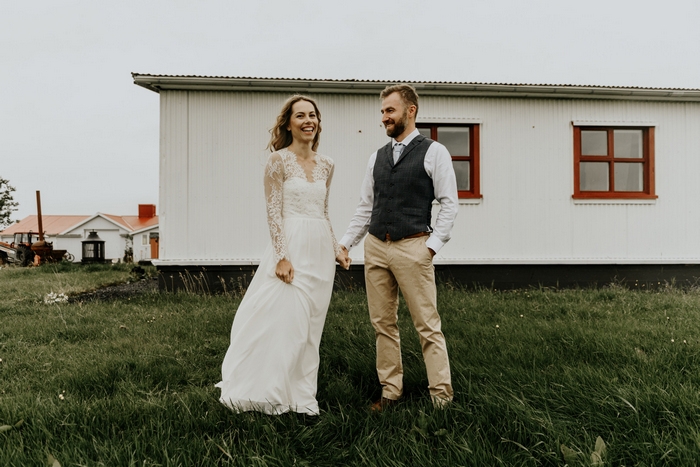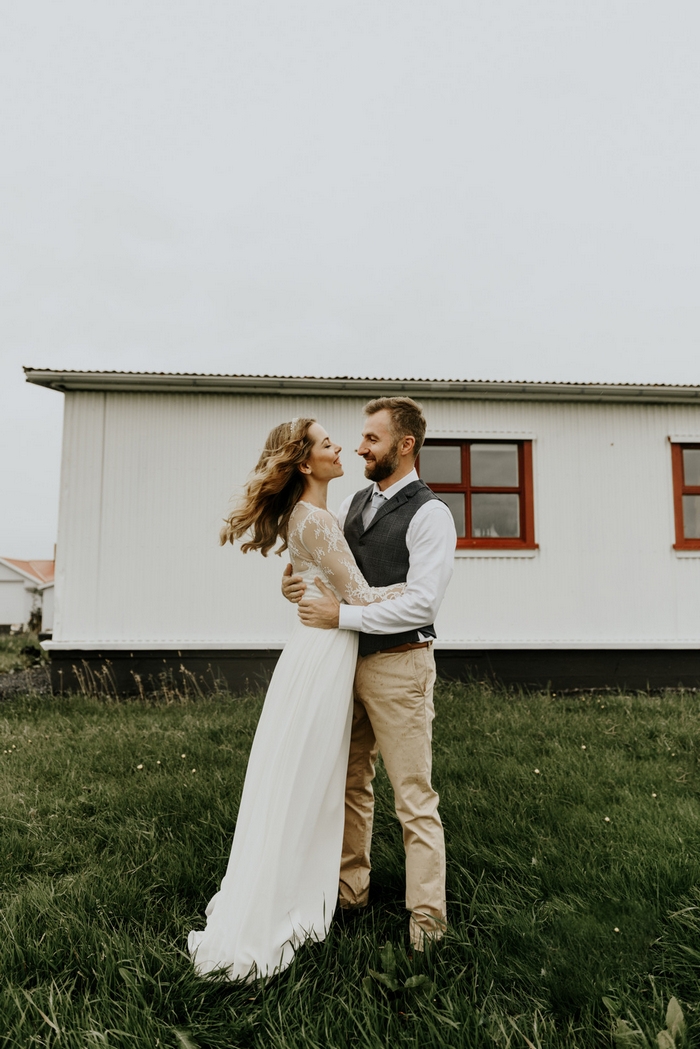 Why did you have an intimate wedding?
We love to travel and that was the main reason why we decided to have a wedding abroad! We wanted the focus to be on ourselves and for our family to fully enjoy the moment.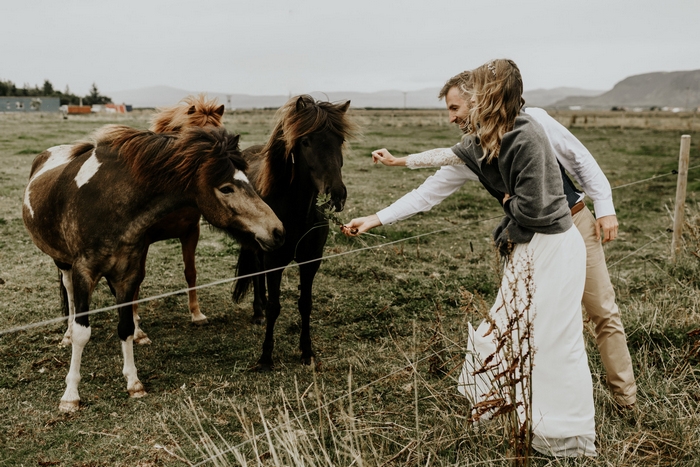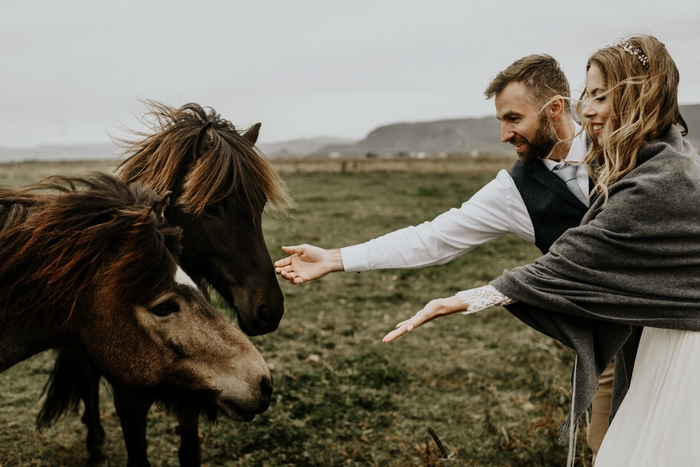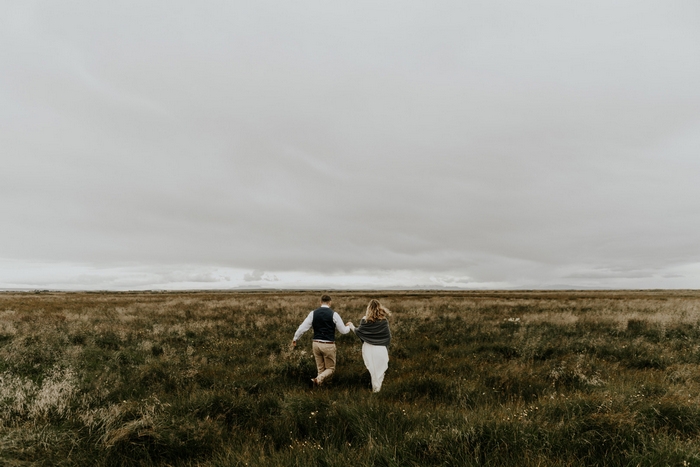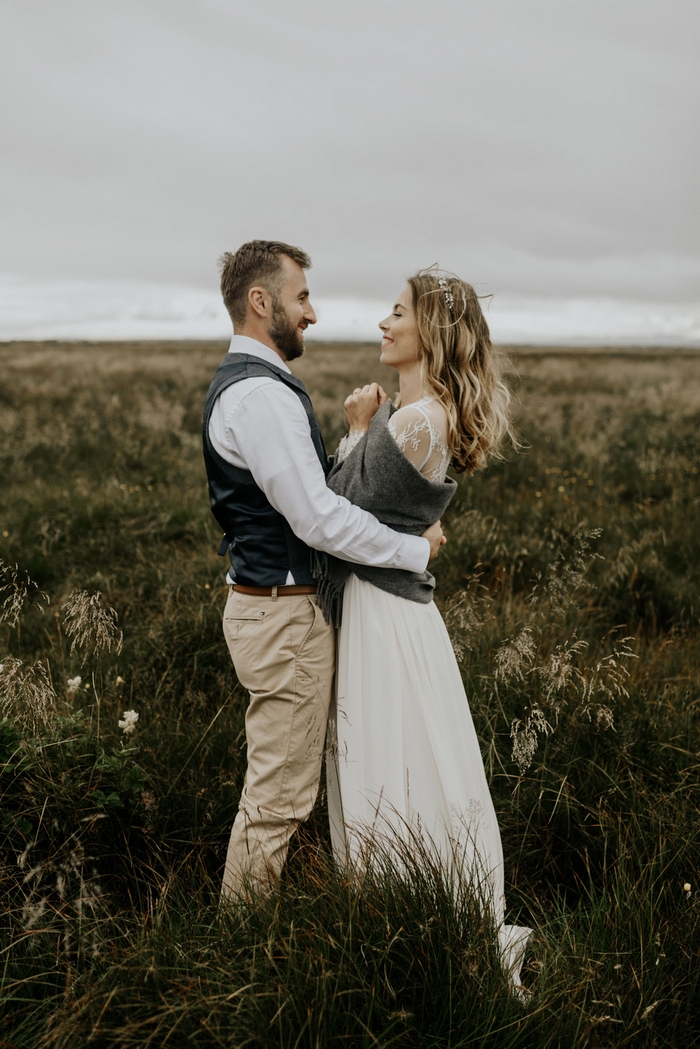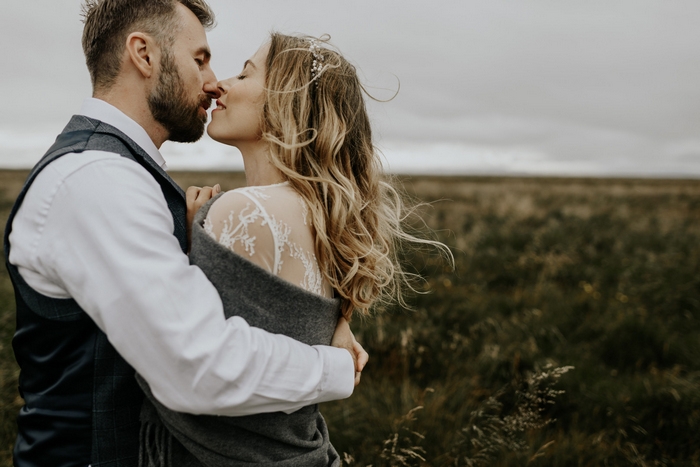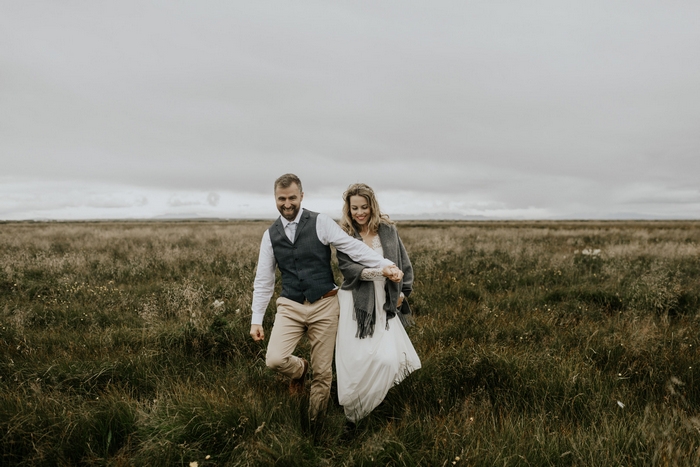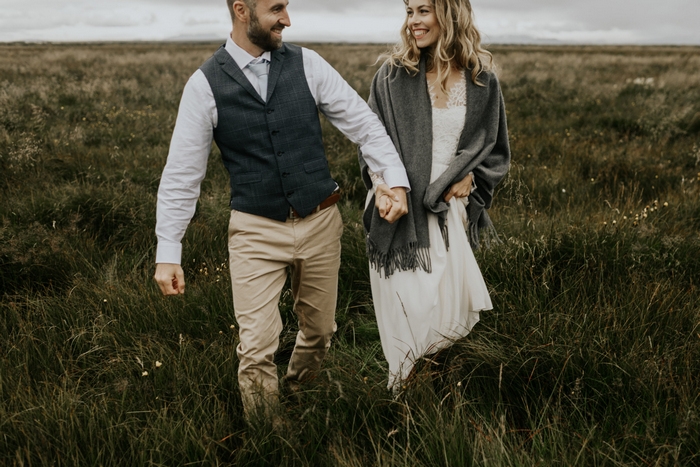 What are some the challenges that you faced planning an intimate wedding?
The biggest challenge was dealing with all required paperwork to have the wedding recognized as legal in our country, the Czech Republic since we legally got married in Iceland. There was tons of paperwork involved that made it complicated! We are used to planning and organizing our on trips, so it was also challenging to organize a trip for 7 people instead of 2!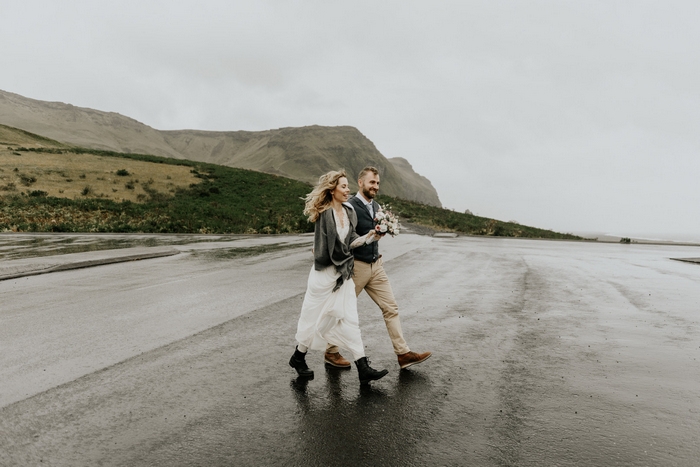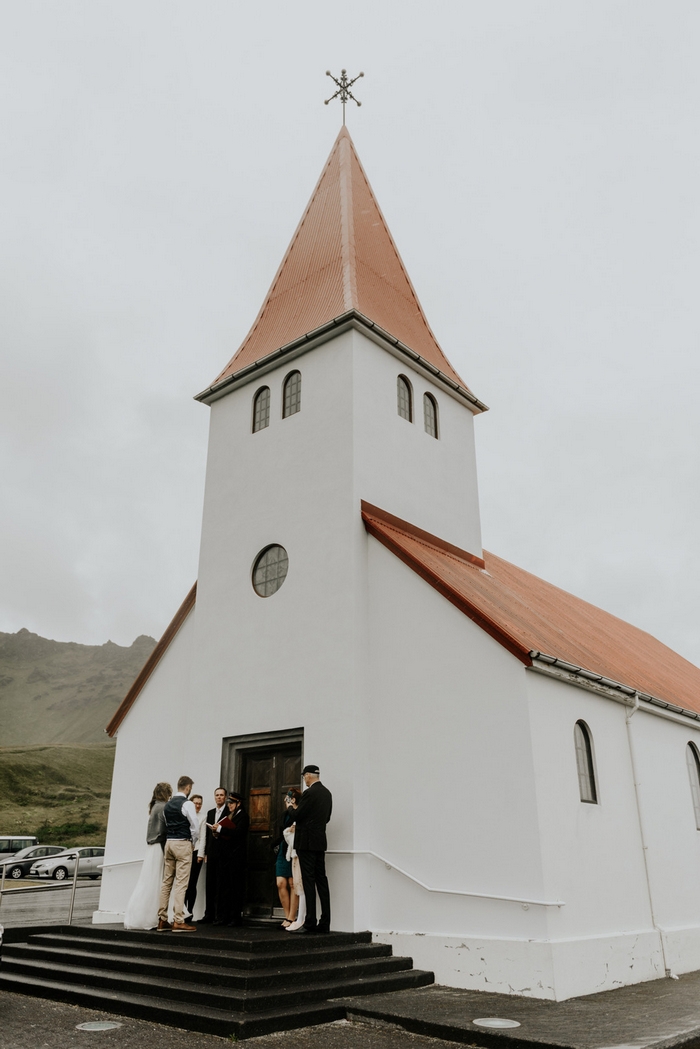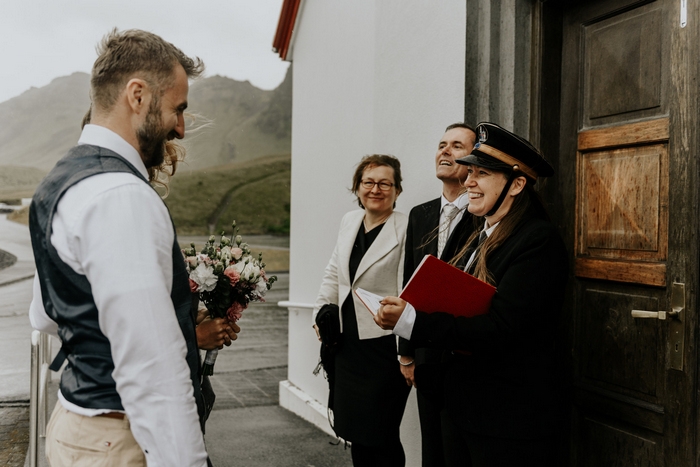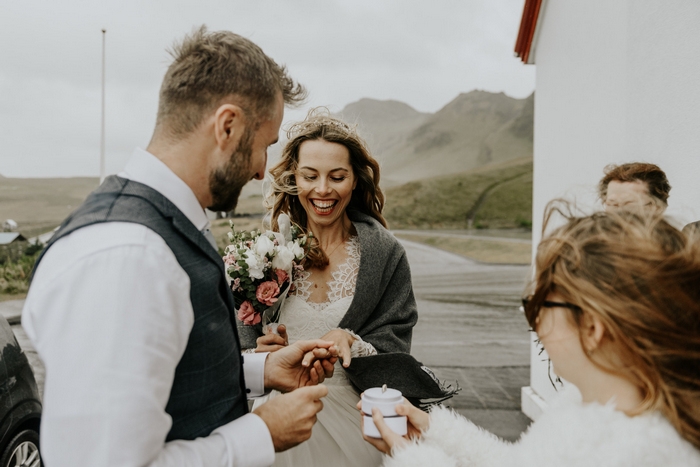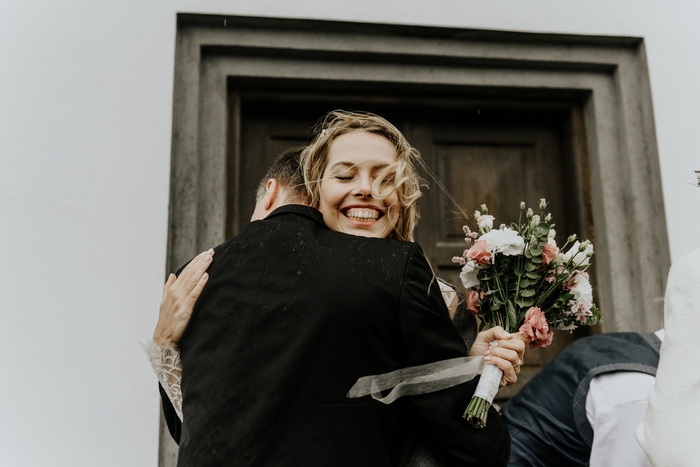 Was it difficult to pare down the guest list? 
The guest list for the wedding itself was very easy. Just us, our parents and the groom's daughter!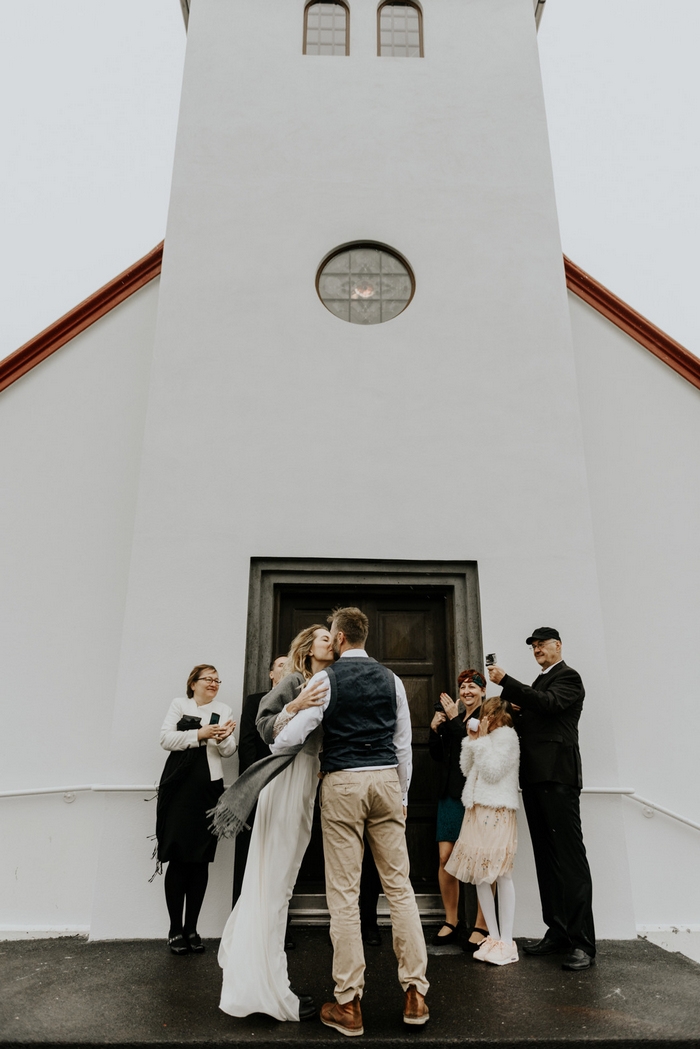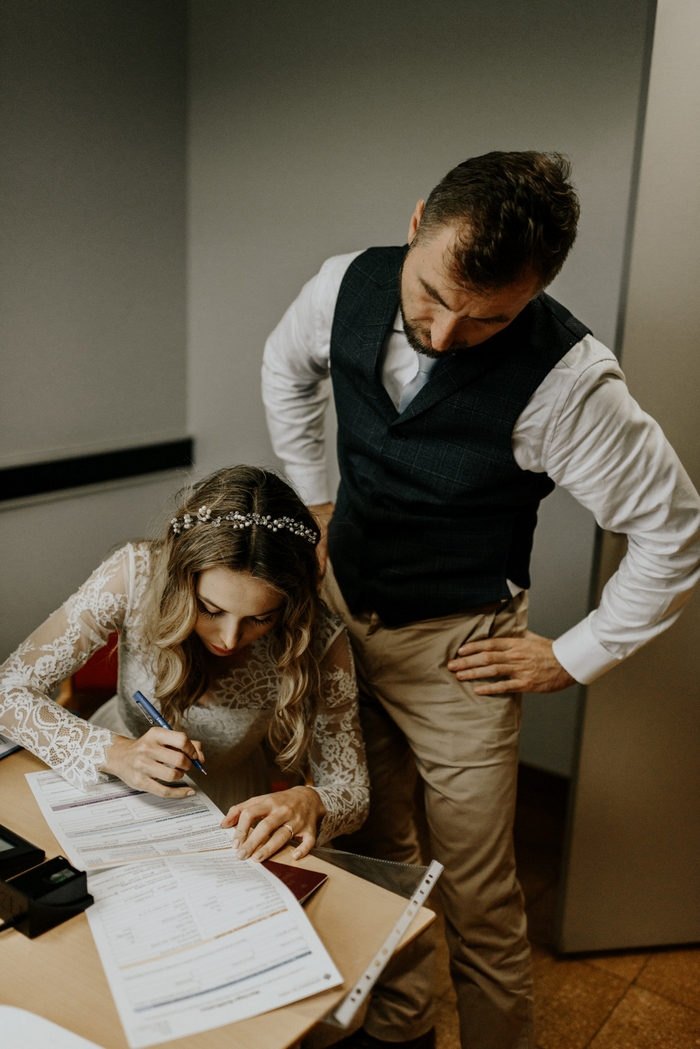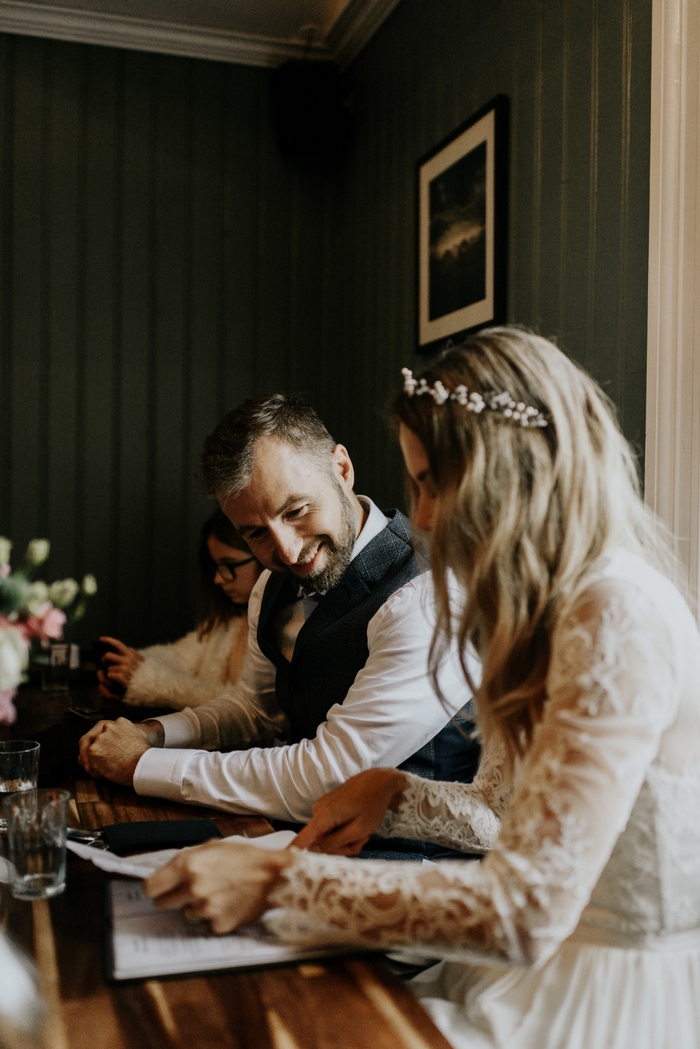 Did you have any 'issues' with the small guest list from friends and family? If so, how did you address them?
Not at all. Everything went smoothly.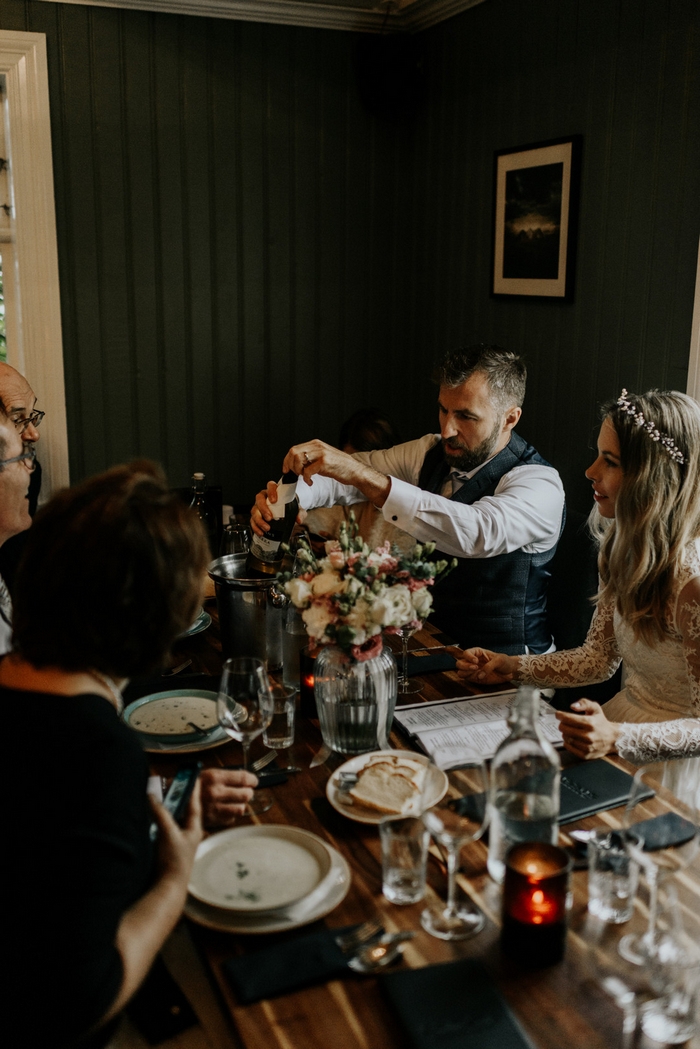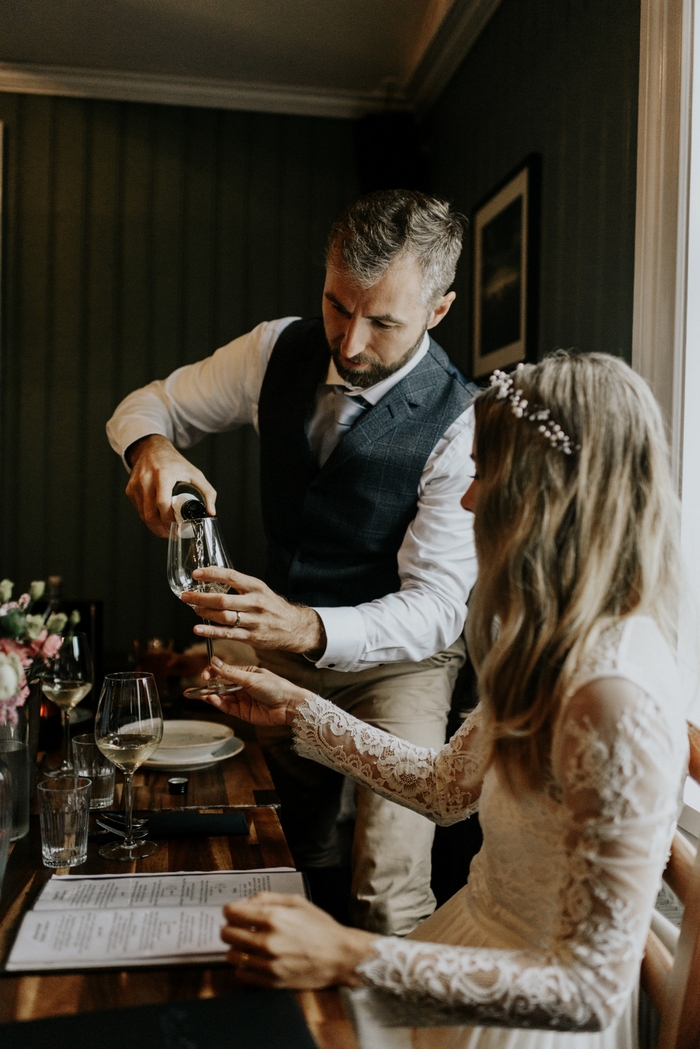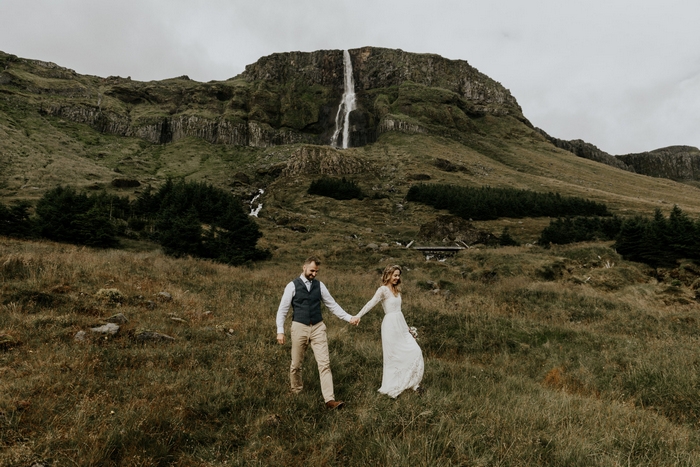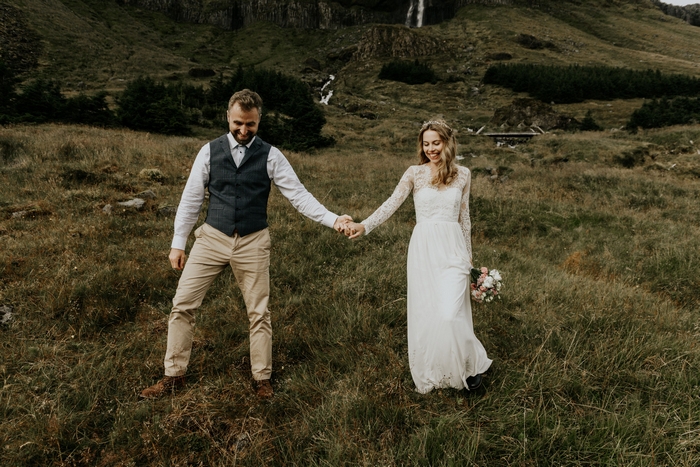 What were the highlights of the ceremony?
Definitely the weather! I think we will never forget the weather on our wedding day because it was very cold, windy and rainy! We weren't able to get married on the black sand beach as planned due to the rain and wind. We didn't want to get married outside, so Nicole, our photographer, saw a small church we nestled up against outside to protect us from some of the weather! We had our portraits taken the following day due to how bad the weather was.
Nicole was key in organizing the timeline of the day and making sure everything went as smooth as possible, despite the weather. She had a great attitude and was extremely resourceful with suggesting the outdoor ceremony location and all the locations during our portraits.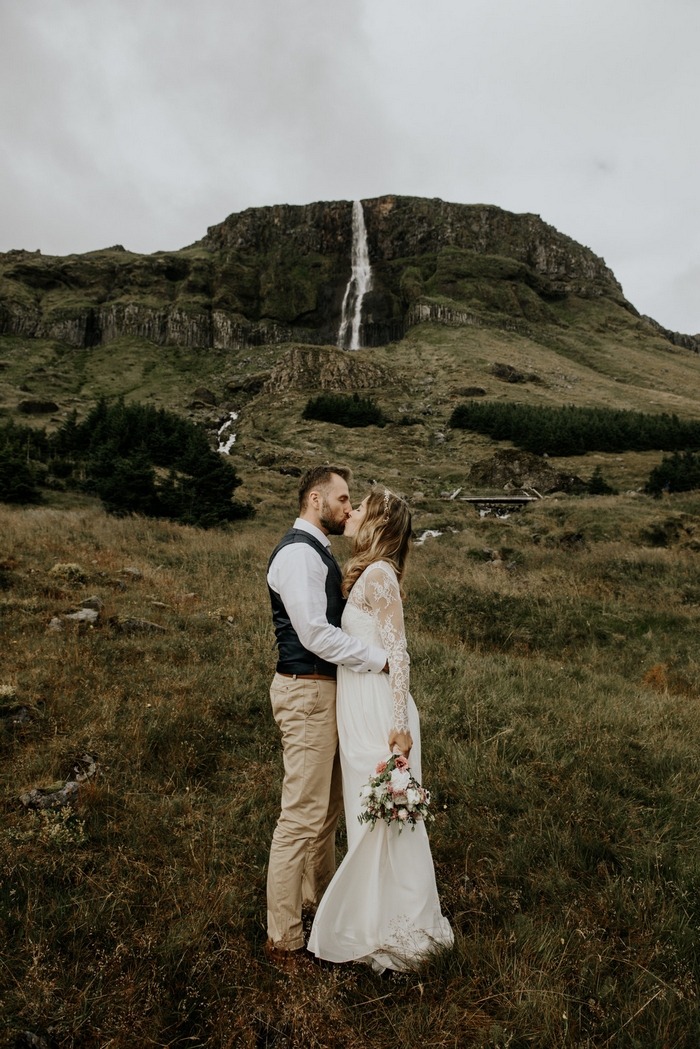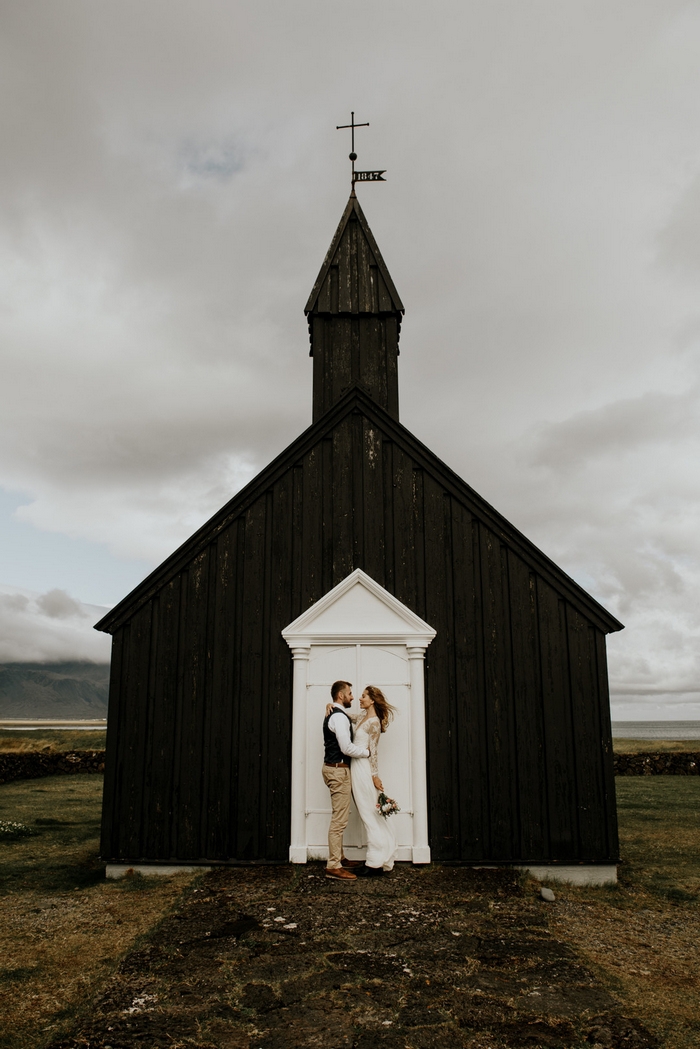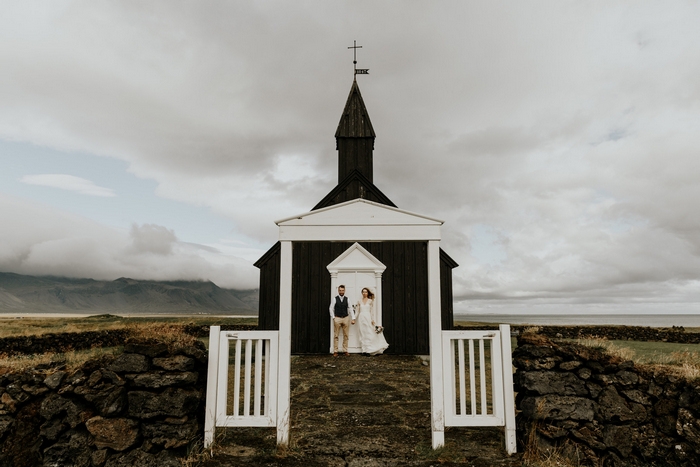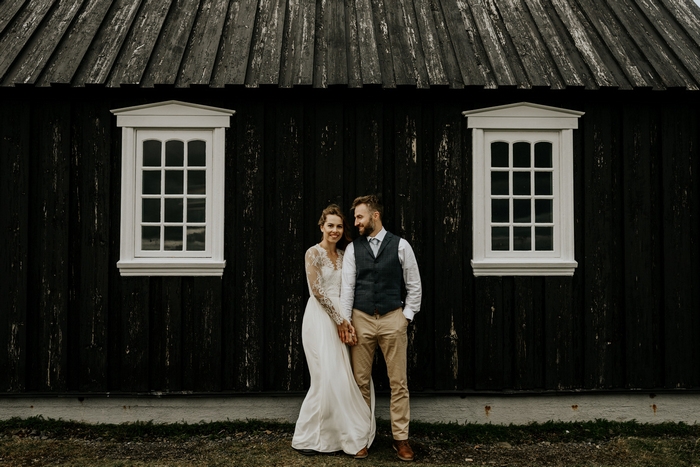 What were the highlights of the reception?
We just had lunch with our family at a nearby restaurant, close to the ceremony place. Best thing about it was getting warm:)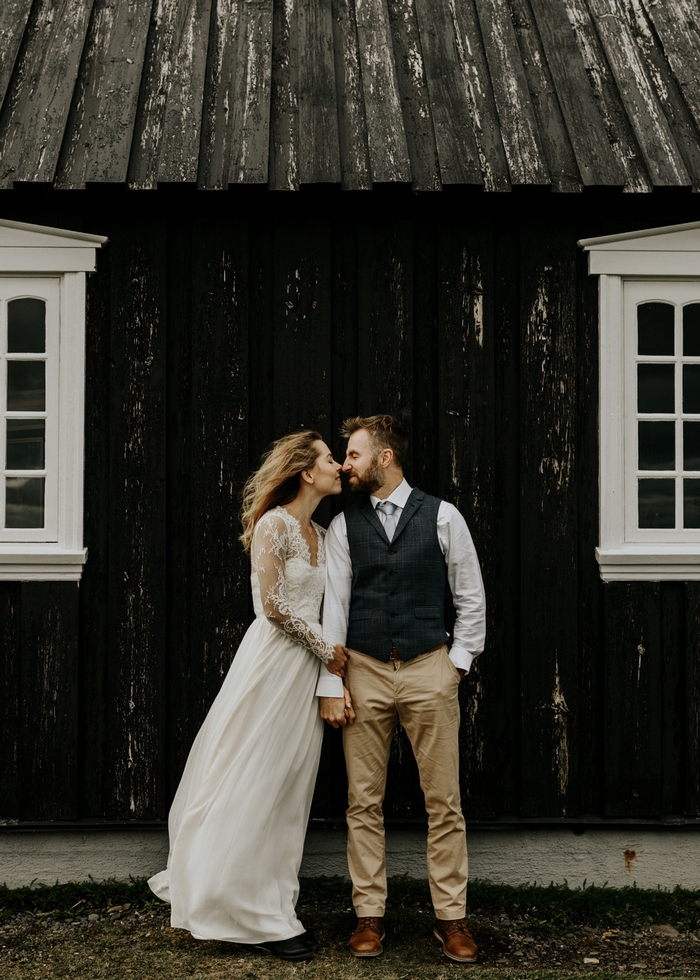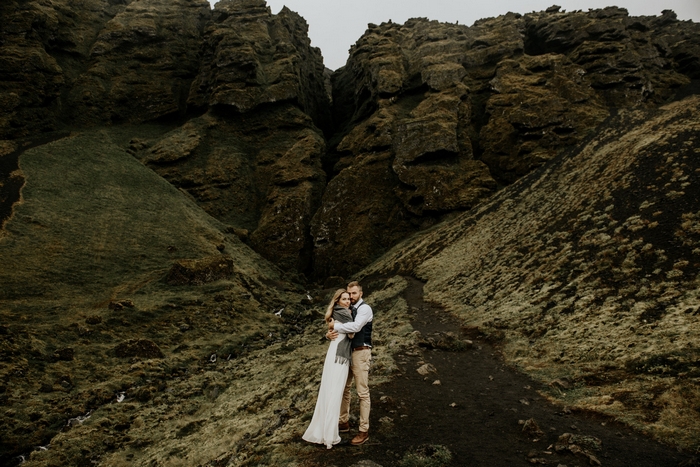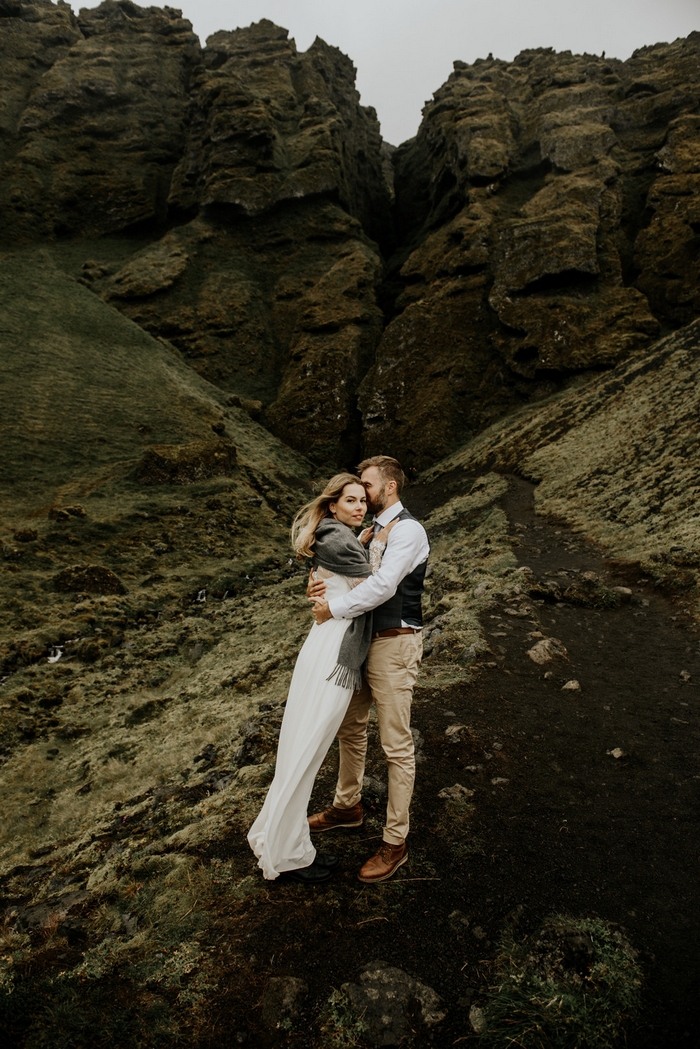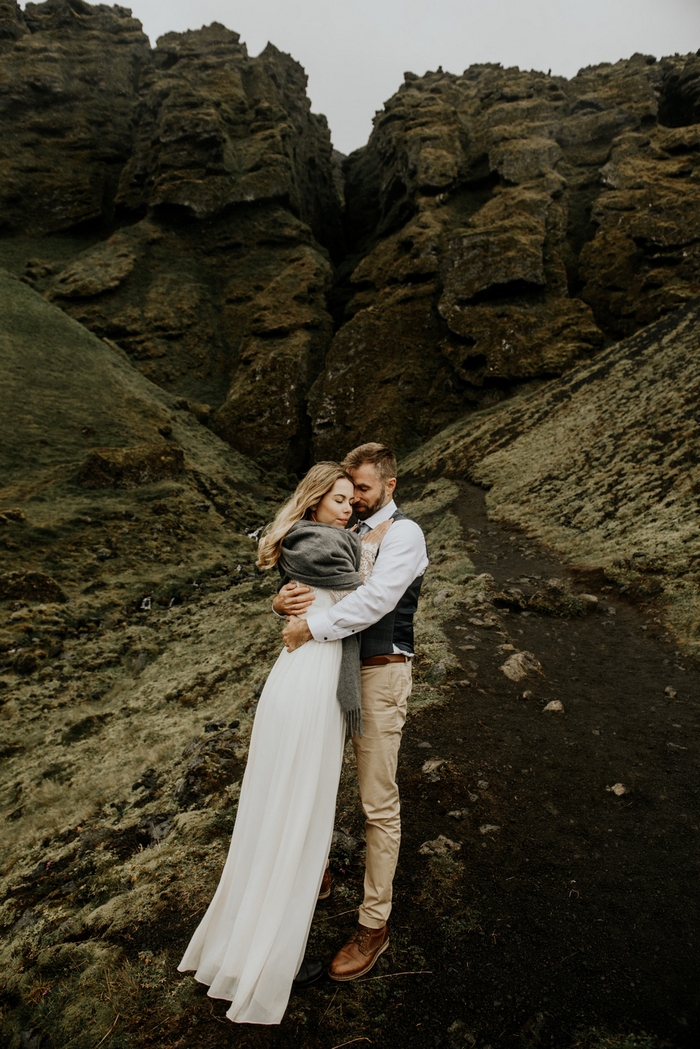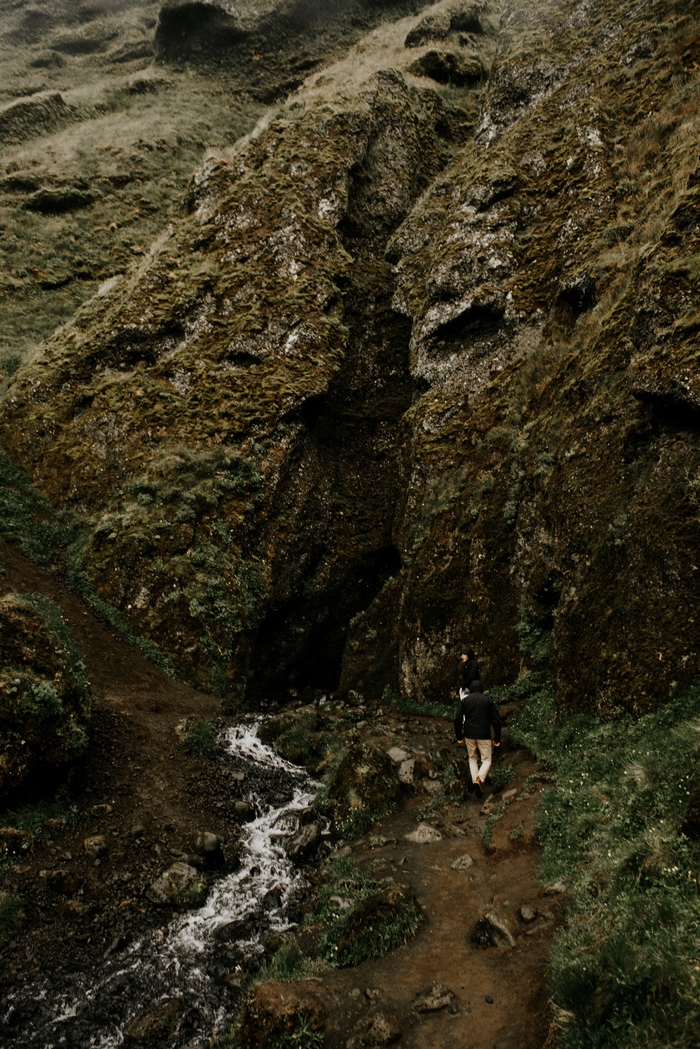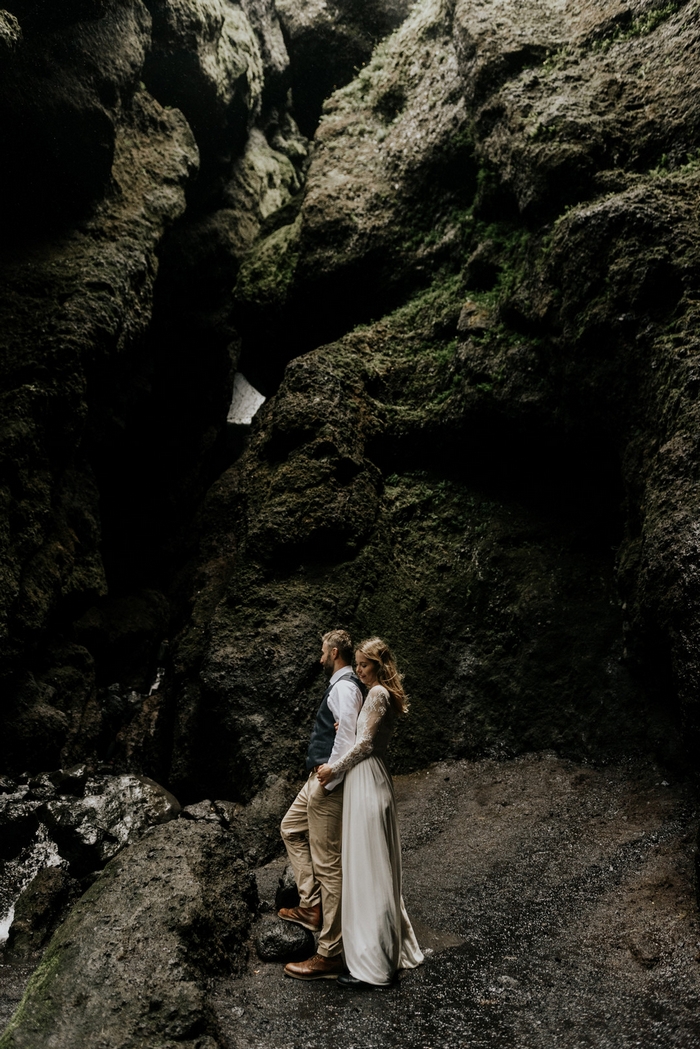 What was the best thing about having an intimate wedding?
We paired our wedding with a family vacation! Best thing about it was the time we spent together, exploring beautiful places of Iceland and enjoying each other. Our parents haven't traveled a lot, so we planned the trip with them in mind!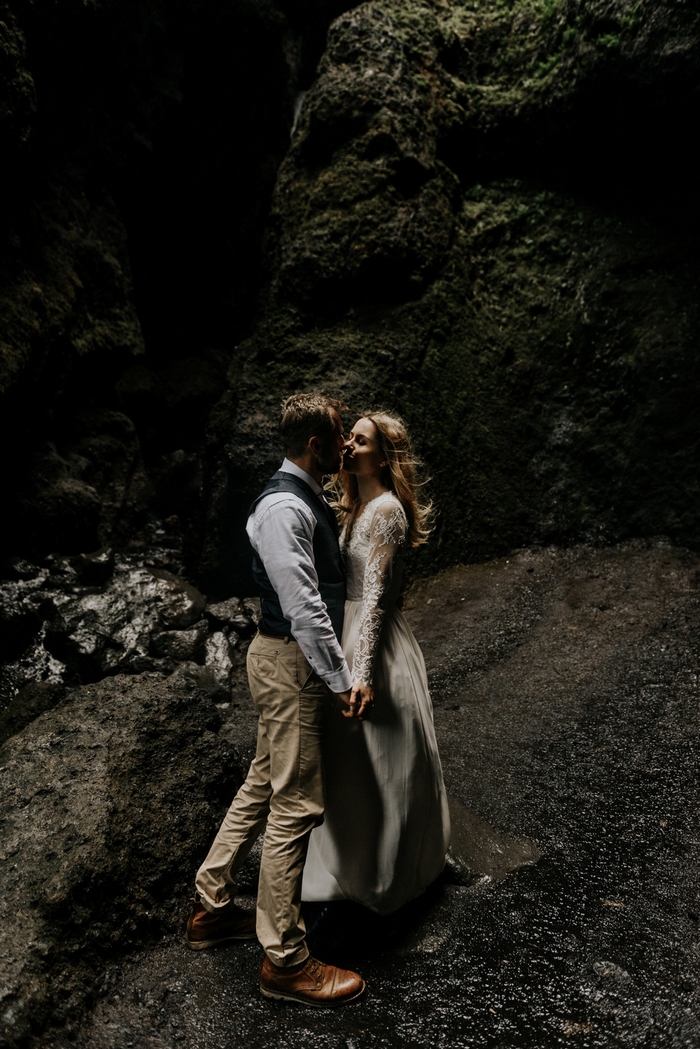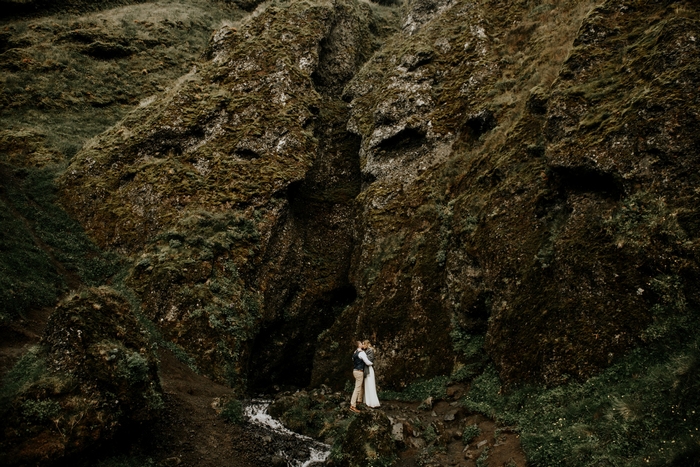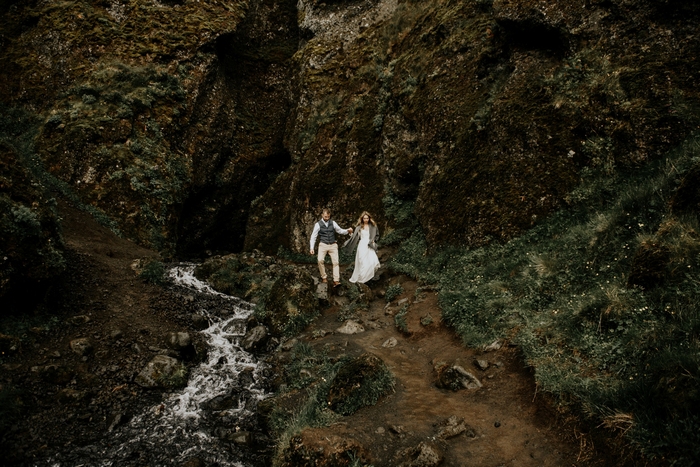 What advice do you have for couples who are considering an intimate wedding?
Be prepared that your organization skills will be tested to the limit but it will definitely be worth it!  There will be a smile on your face each time you remember even the things that went wrong 🙂 Invest in a photographer like Nicole of Map + Compass who is resourceful and able to help with the planning along the way! It will make the day that much enjoyable and memorable!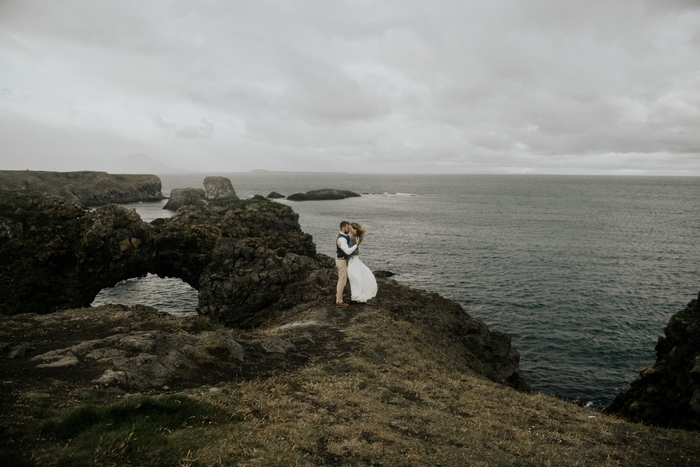 Vendors: 
Reception Venue: Vik, Iceland
Photographer: Map + Compass Photography