Cesar and Kerry were clear in their vision of wanting an intimate wedding where they could mingle with their beloved friends and family. They married in Central Park and celebrated the night away at a local restaurant, The Kimberly Hotel. They finished their night at a Jazz club, a perfect ending to Cesar and Kerry's glamorous evening.
Thank you to Amber, of Amber Marlow Photography, for sharing this beautiful Central Park wedding with us.
Wedding Date: October 22, 2015
Number of Guests: 35
Wedding Cost: $10,000
Wedding Ceremony Location: Cop Cot Central Park
Wedding Reception Location: Upstairs at The Kimberly Hotel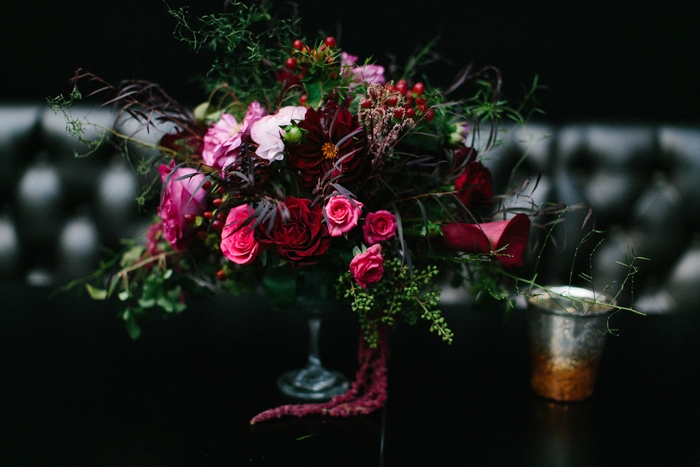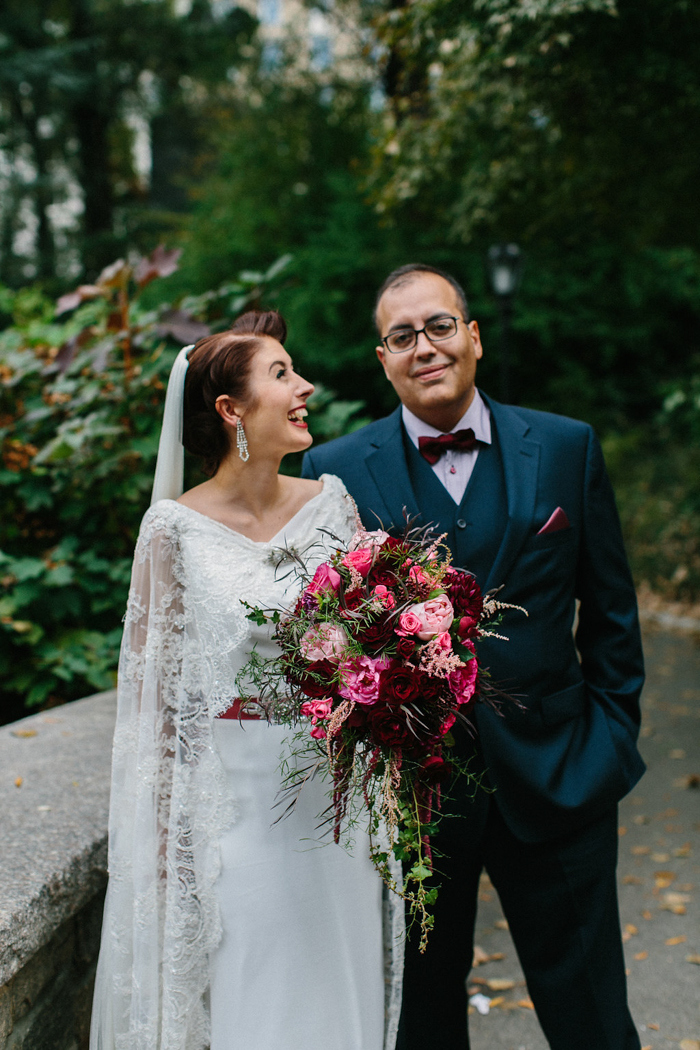 Why did you have an intimate wedding?
We were originally going to elope. We knew all along that we wanted our closest friends and family to come… Narrowing our list and making the tough decision of who was on the guest list was a major challenge.
What are some of the challenges that you faced planning an intimate wedding?
The major one was the venue for our meal after the ceremomy. Lots of places were too small, too average, too big, too expensive etc… We wanted a bit of sophistication, luxury, 'wow' factor, atmosphere and intimacy.  All for our quantity of guests and budget!!  Not too much to ask?!!! I did a lot of research.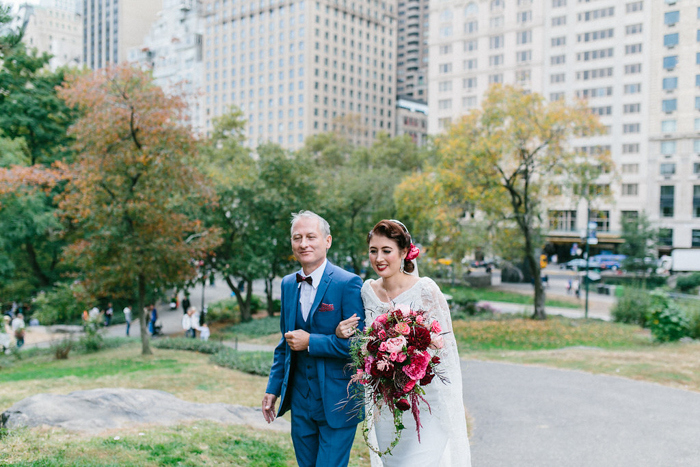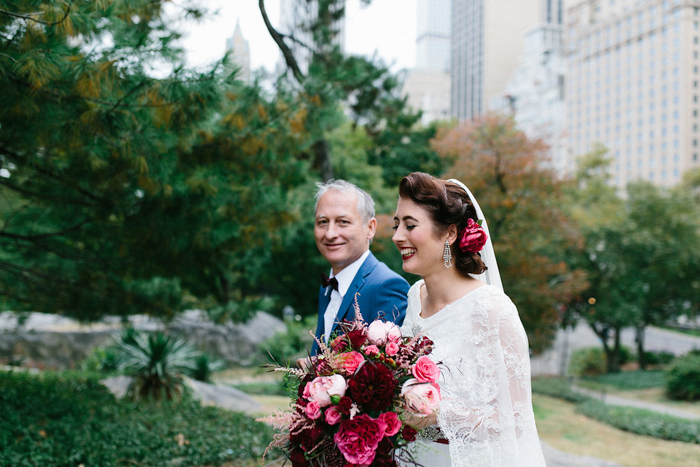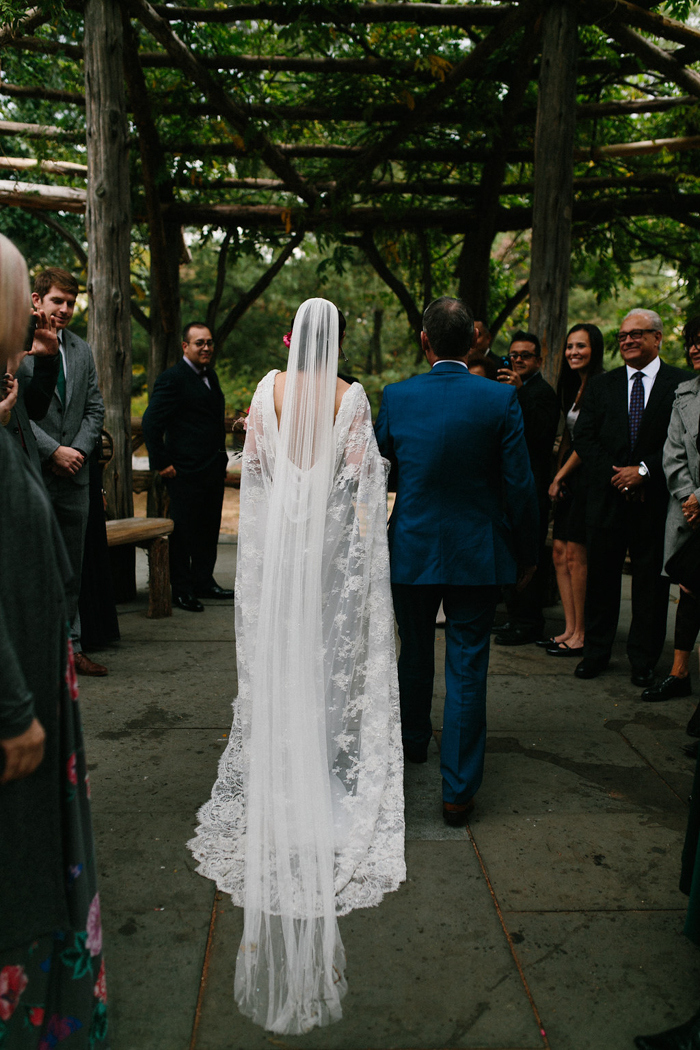 Was it difficult to pare down the guest list?
Not really, with family and friends coming from the UK on the brides side, we had a big engagement party the month before for everyone. Then we invited a select group that we wanted to come – some couldn't make it, due to various reasons (cost of the trip, school holidays etc…). On the grooms side we invited more than we could afford to have which worked out fine. As with most parties/events you will always have a drop out on numbers. We had some unfortunate cancellations.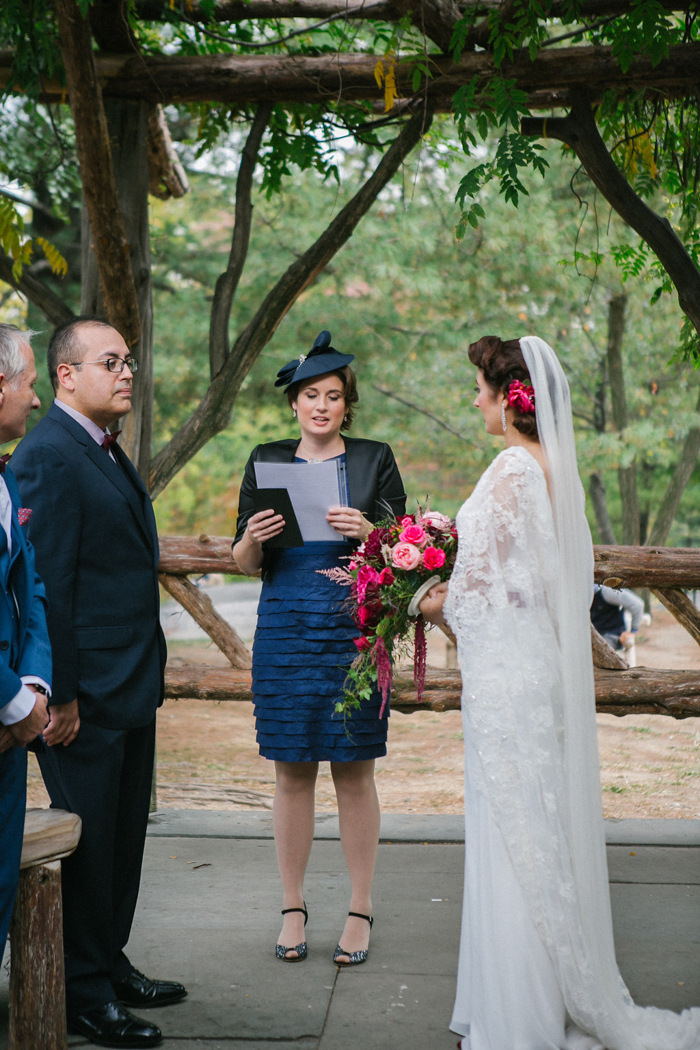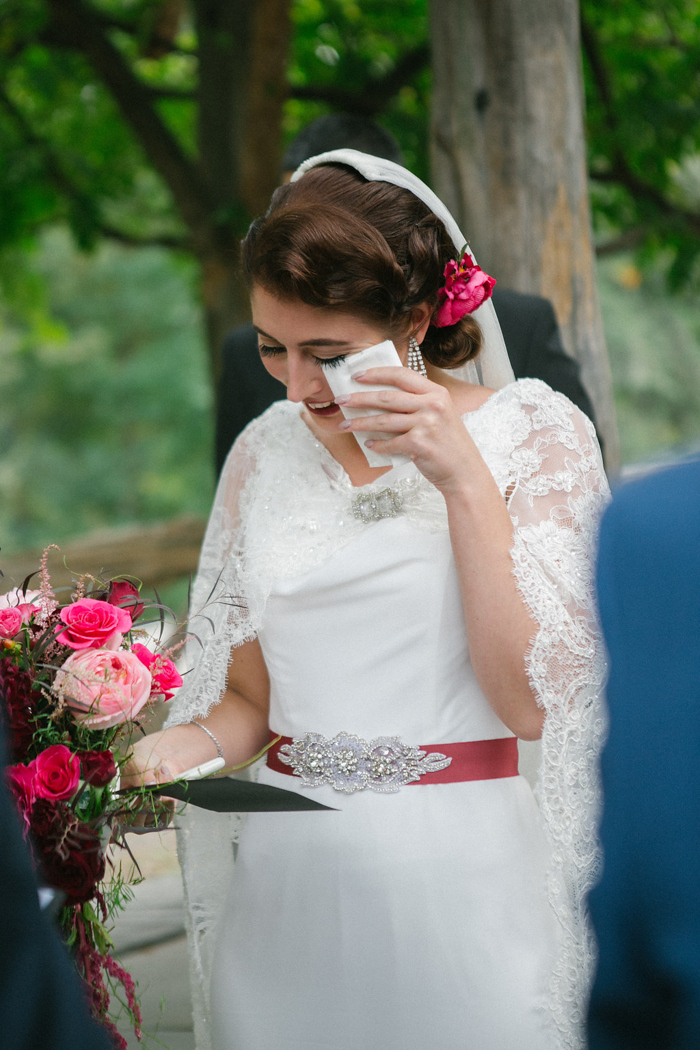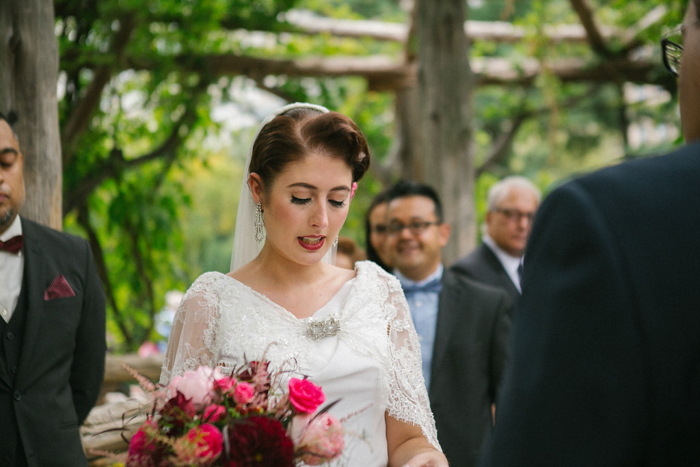 What were the highlights of the ceremony?
The bride: Listening to the guitar music as my dad and I walked up the little hill. Then seeing Cesar and everyone in Cop Cot. Hearing Cesar say his promises and then the excitement at the end of the ceremony (it felt like it was just us in that moment) was special and both of us couldn't quite believe it had just happened!!
The groom: Seeing Kerry as she arrived with her father; I felt instant joy.  When I looked in her eyes and held her hand in front of friends and family was the highlight of my day.  I would say I felt everything was going to be okay and I had nothing to worry about as long as we were together.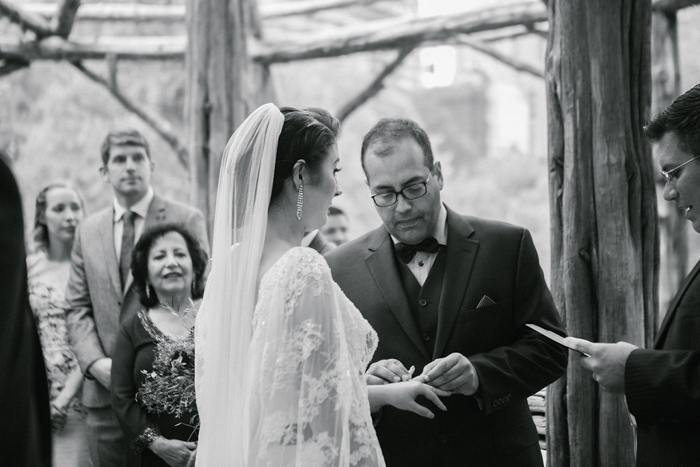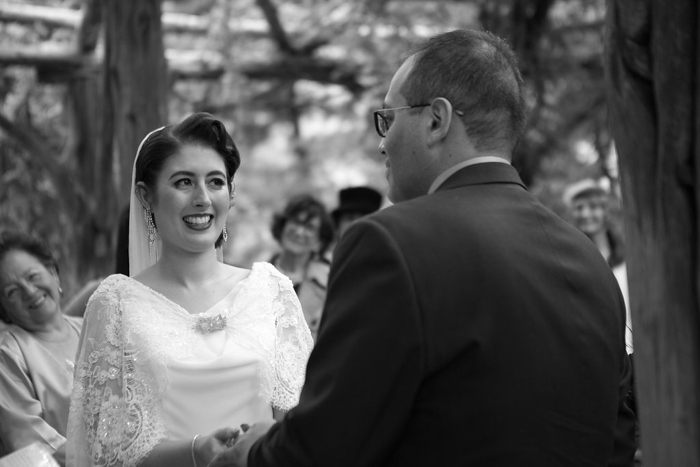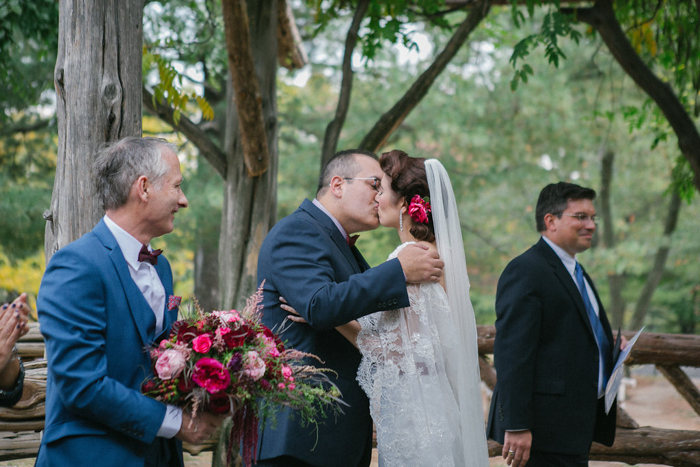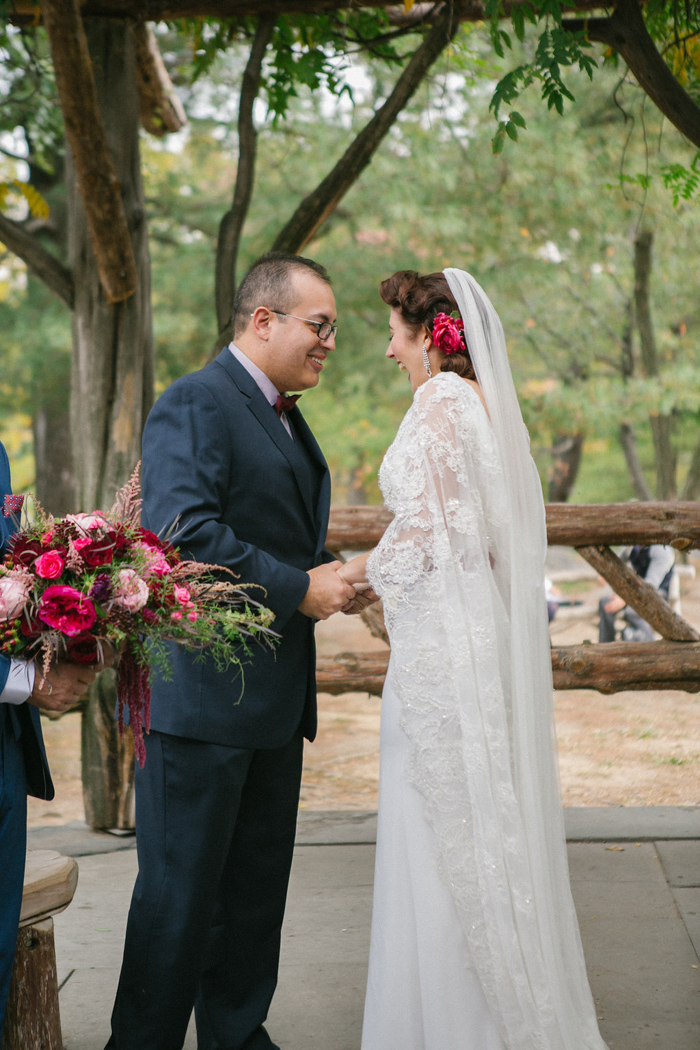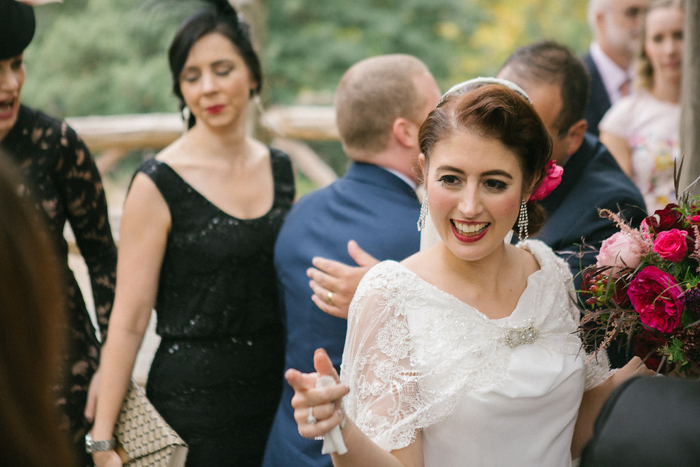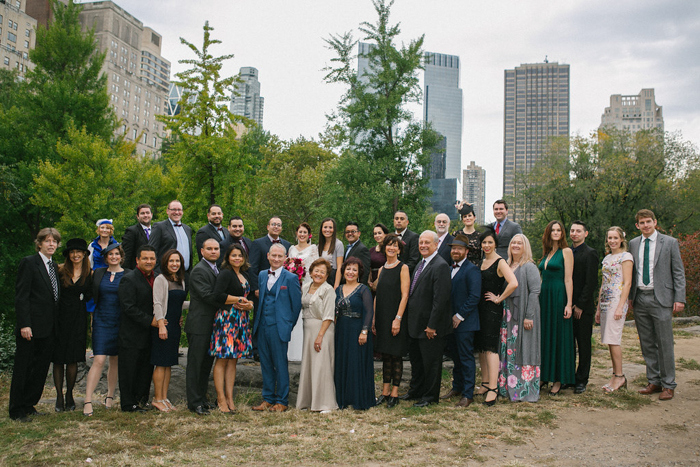 What were the highlights of the reception?
We were trying to steer away from traditions but in the end we ended up picking some traditions and doing them in our own way. Cutting the cake turned out to be super fun! We were thinking of not doing it but was great! So glad I ordered that cake! The speeches were nice. Cesar did a little intro speech thanking everyone for being there, then the best man stood up and gave a speech and then my mum did a speech – in Spanish and then English. Cesar's Hispanic family and friends appreciated the effort my mum went to. The great thing about the reception area we chose was the balance of space and mingling – we were pleased how everyone was moving around and not staying in their seats, chatting and having fun – that was great.
Also, the food was great!!!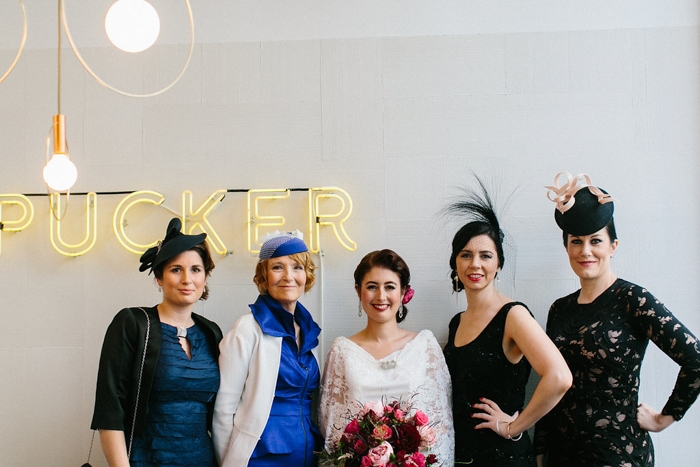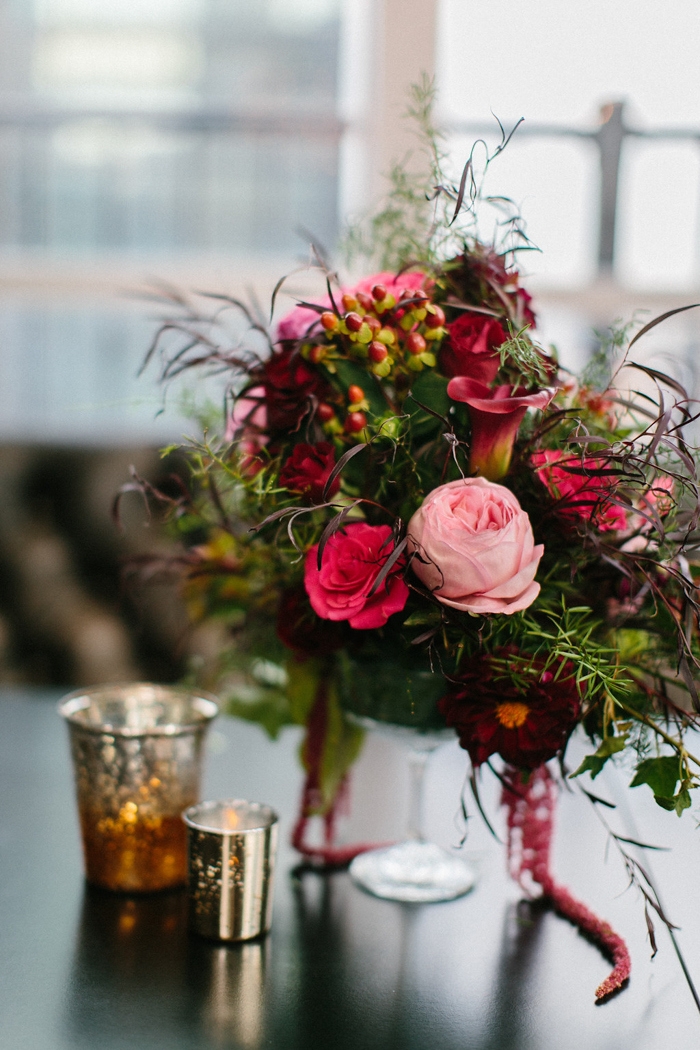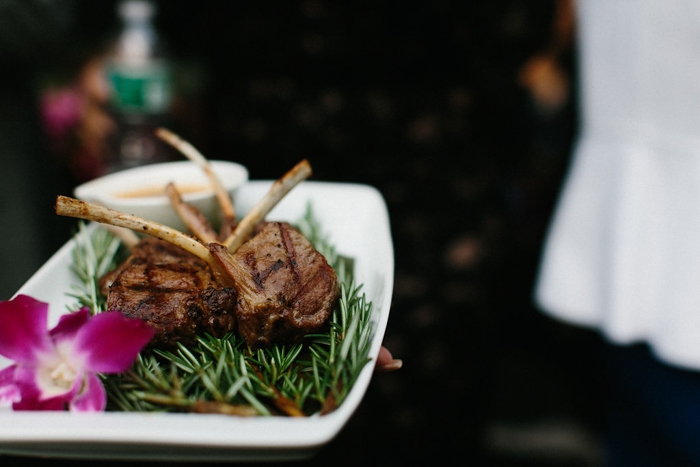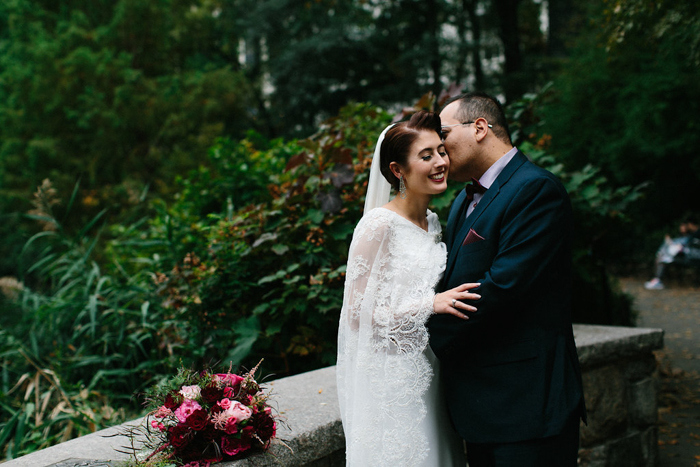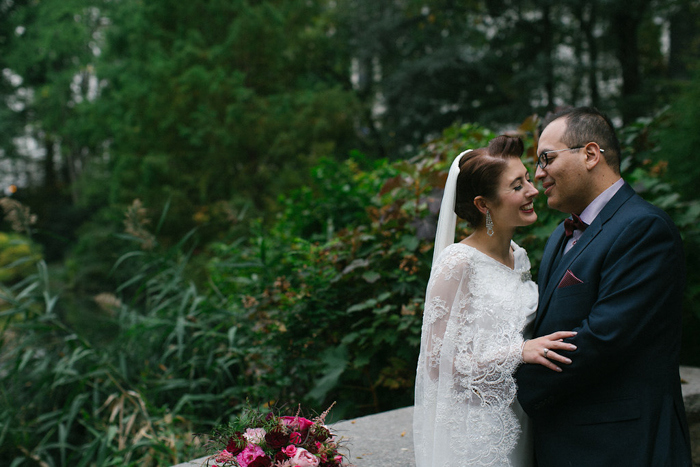 What was the best thing about having an intimate wedding?
That we got to speak to everyone there and there was a fantastic mixing of families and friends who had not met before.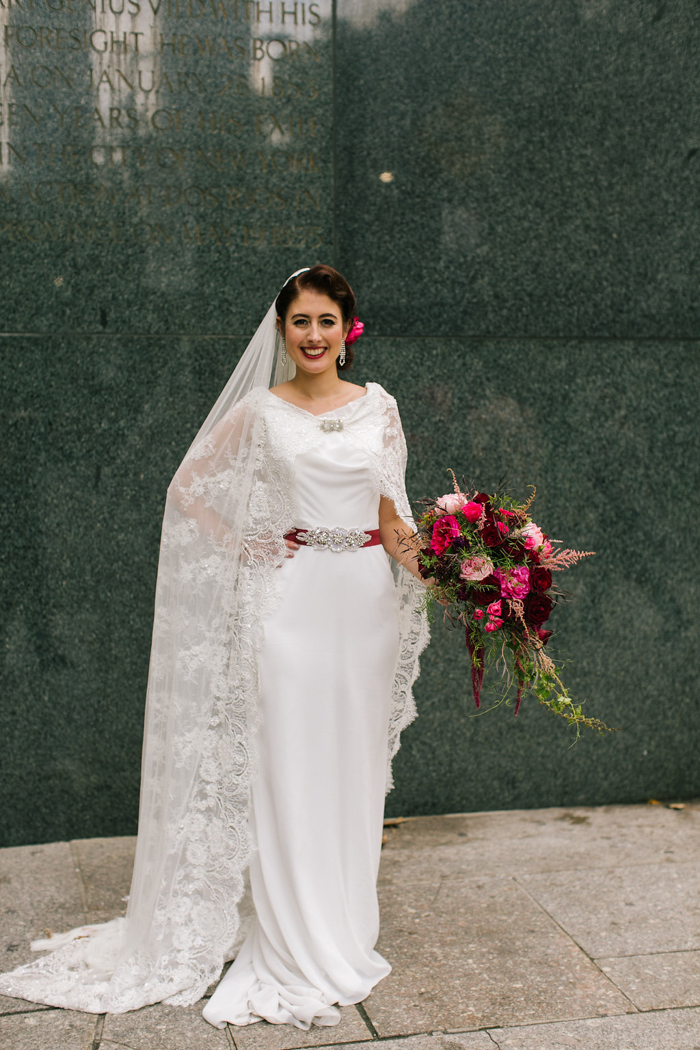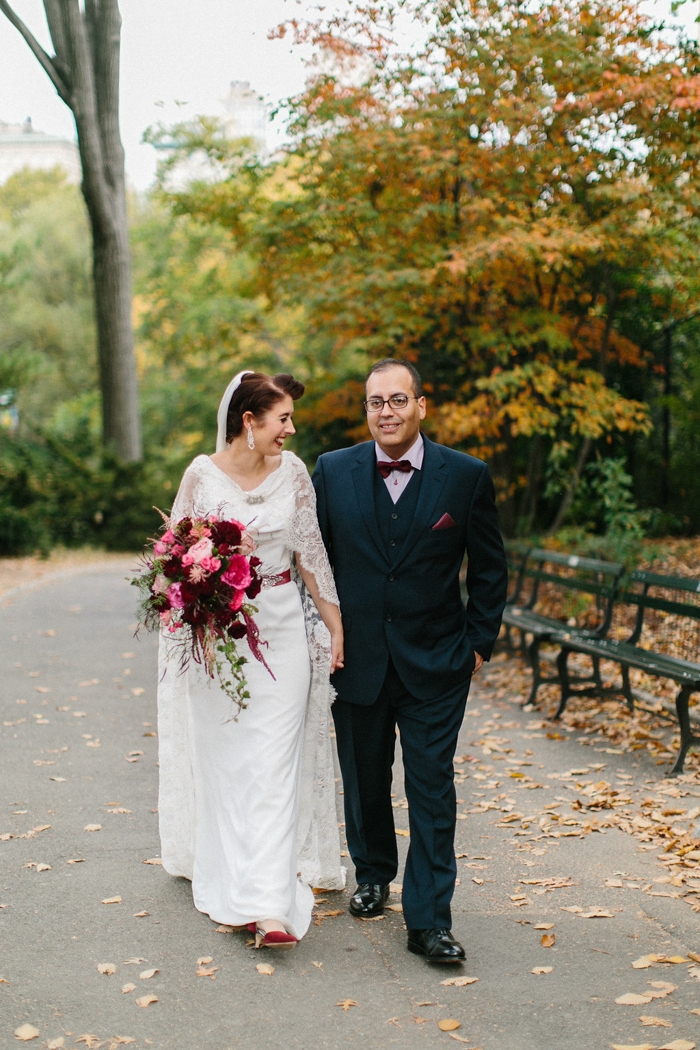 What advice do you have for couples who are considering an intimate wedding?
Consider which details are really important to you. We could have spent less on the meal venue but it hit the right note for us. We couldn't have music there unless we hired the whole floor but that was fine as there was a DJ. We knew we then wanted to head off to a Jazz club after which turned out to be a fantastic end. We also liked the relaxed feel of having the general public in the area next to us. Partitioning an area worked really well for intimacy but also cut costs. We also chose a photographer who got the right balance of capturing the formal photos as well as the intimate pictures alone that we wanted.
Just because your wedding is smaller – don't try and do everything!!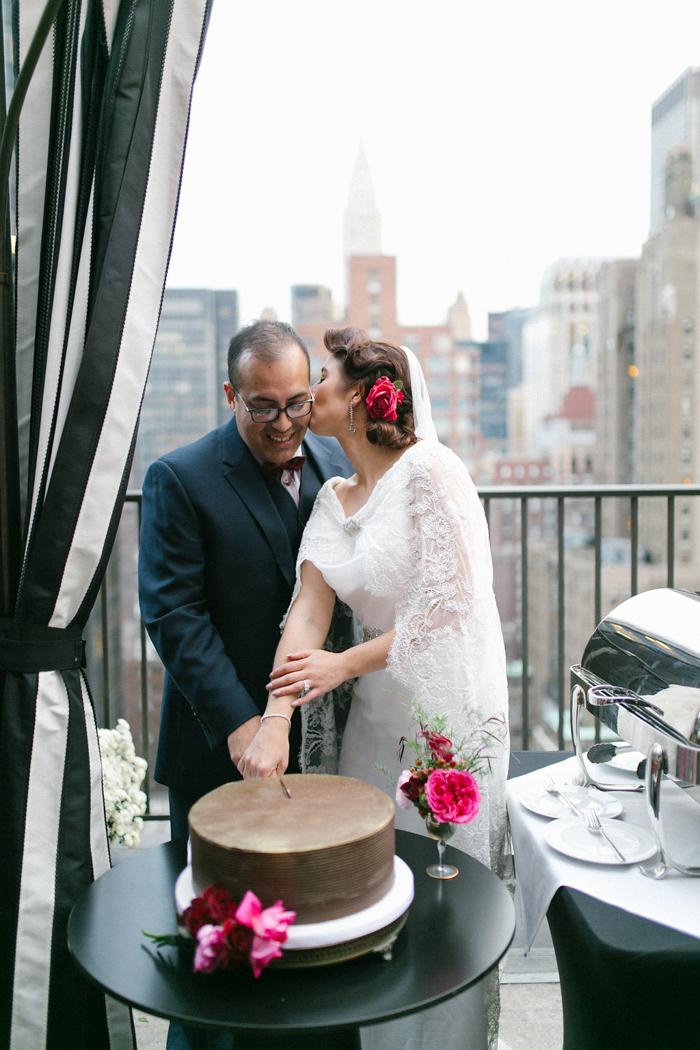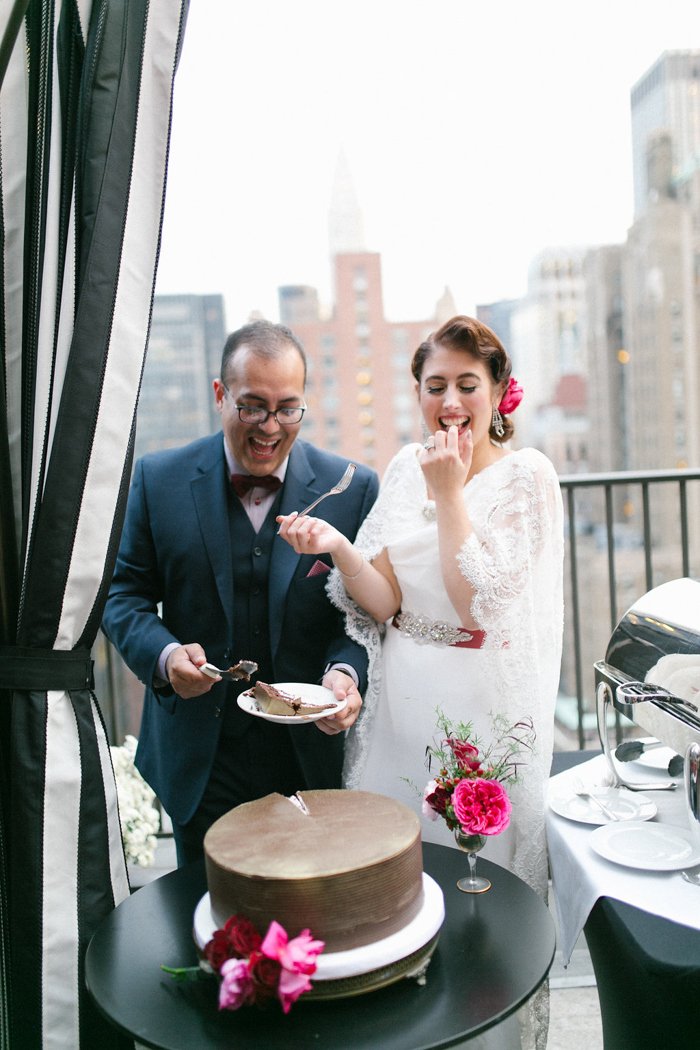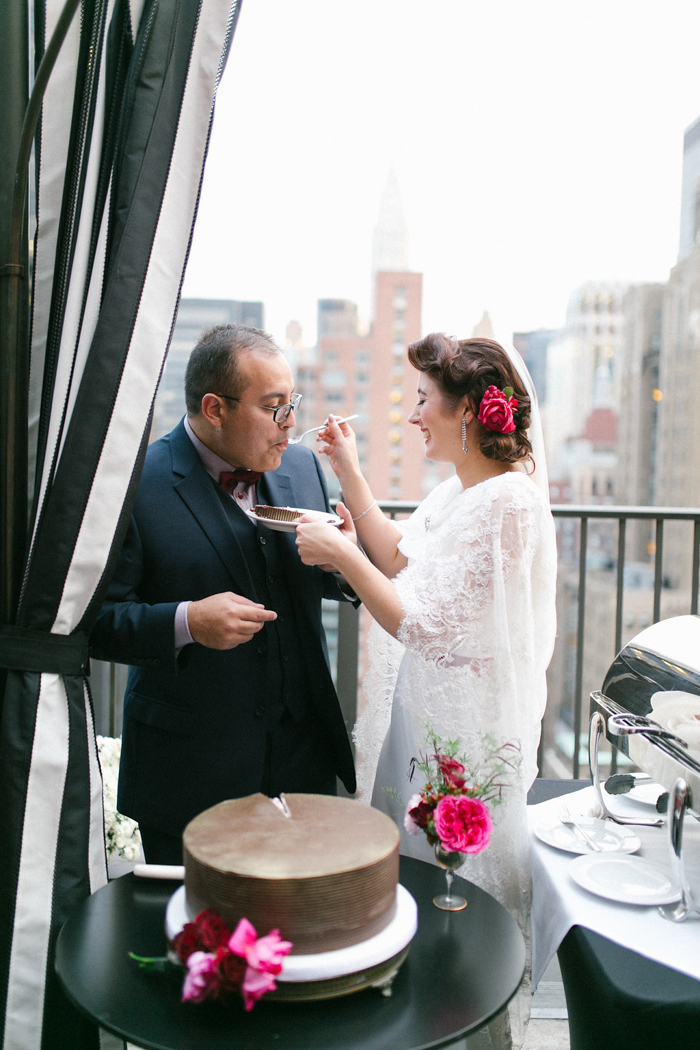 Vendors:
Photography: Amber Marlow
Reception Venue: Upstairs at The Kimberly Hotel