With their families coming from Texas, Georgia, and all the way from the Czech Republic, Amberley and Michal wanted their wedding to be the perfect getaway vacation for their guests. Keeping things simple, but elegant, the couple were wed on the beach in Miramar, Florida and celebrated with dinner at Bijoux restaurant and a 5 day, 4 night stay at an 8 bedroom beach house with all their loved ones.
Special thanks to  Autumn at Hello Miss Lovely for sending along the photos so we could share them all with you today!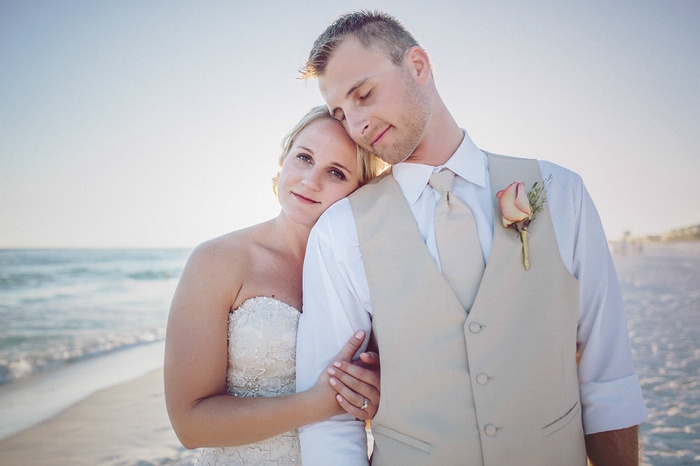 Amberley, 29 & Michal, 29
Miramar Beach, FL
Wedding Date: October 10, 2014
Number of Guests: 12 guests, immediate family only.
Wedding Cost: $15,000, with approximately $5000 of the cost being a beautiful 8 bedroom/6 bathroom beach house for 4 nights that was less than a 5 minute walk to the beach where the ceremony took place.
Wedding Ceremony Location: beach wedding in Miramar Beach, FL
Wedding Reception Location: Dinner at Bijoux in Miramar Beach, FL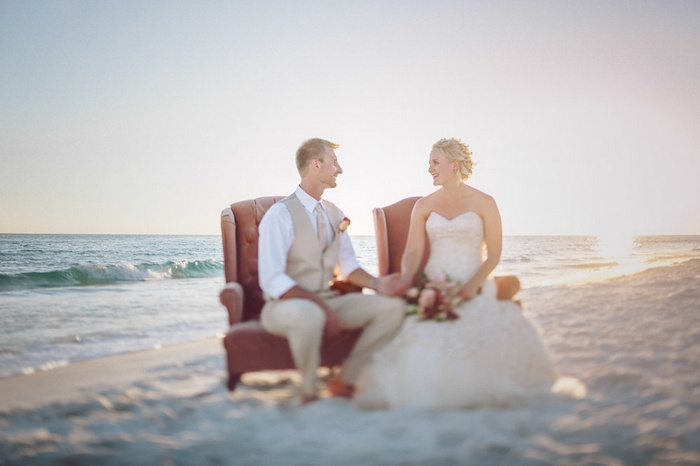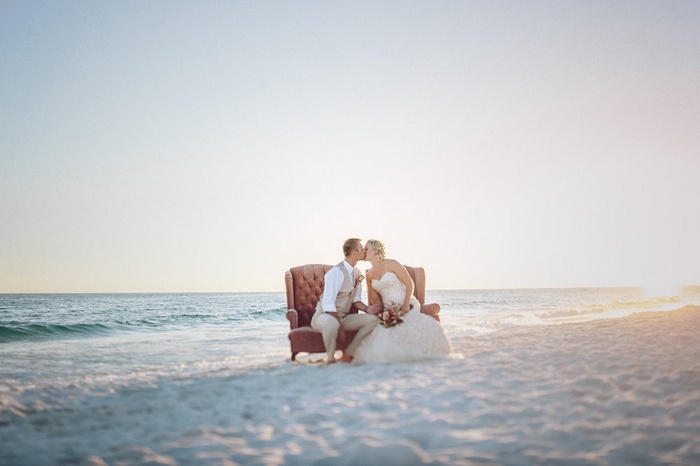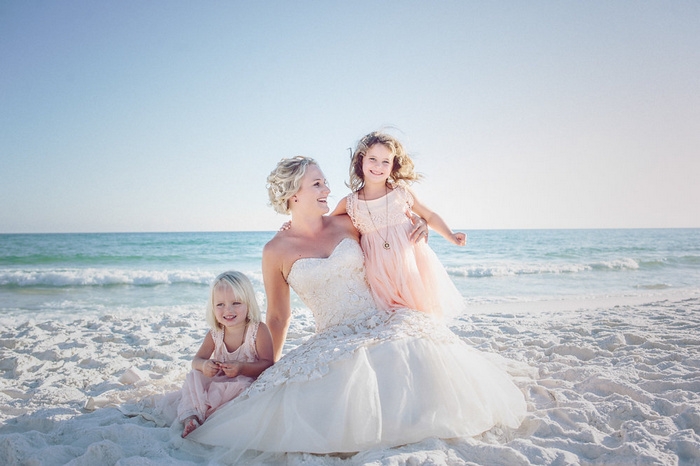 Why did you have an intimate wedding?
We chose to have an intimate wedding because we wanted to keep everything as simple as possible and to fully enjoy our wedding with our family.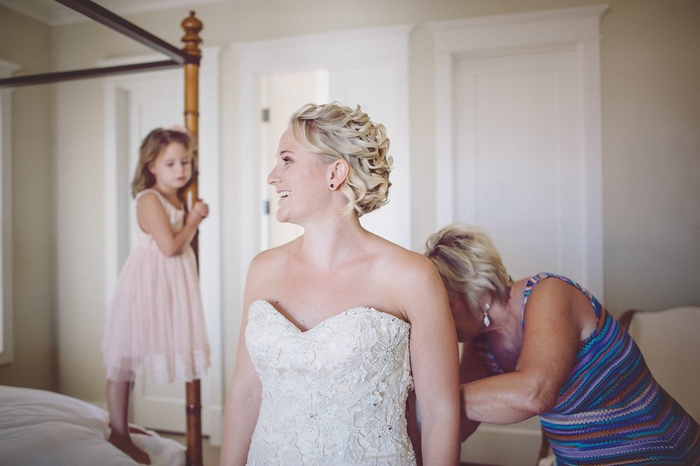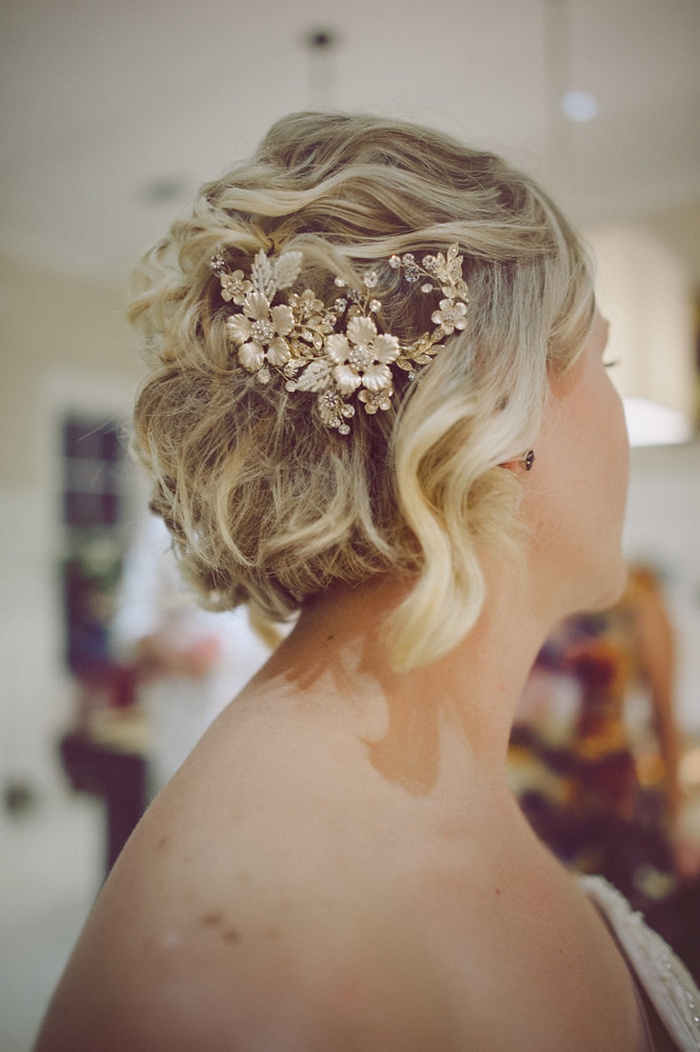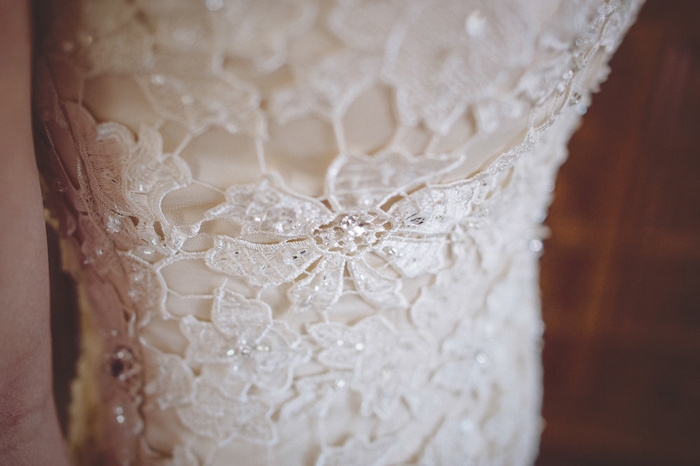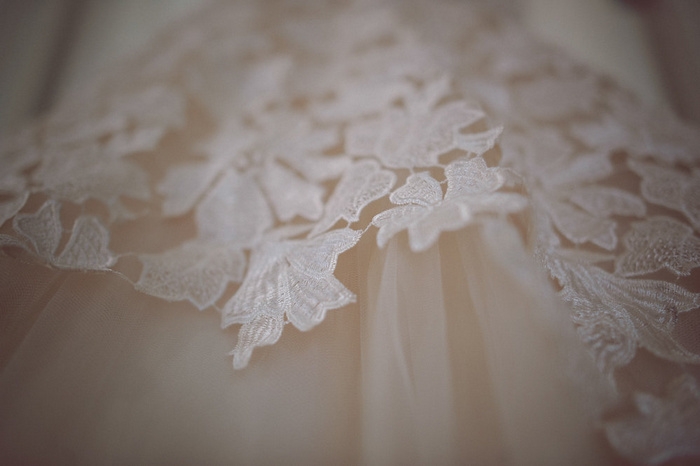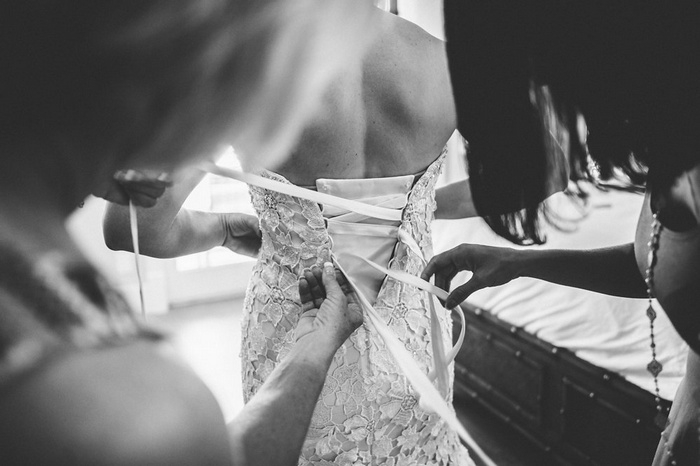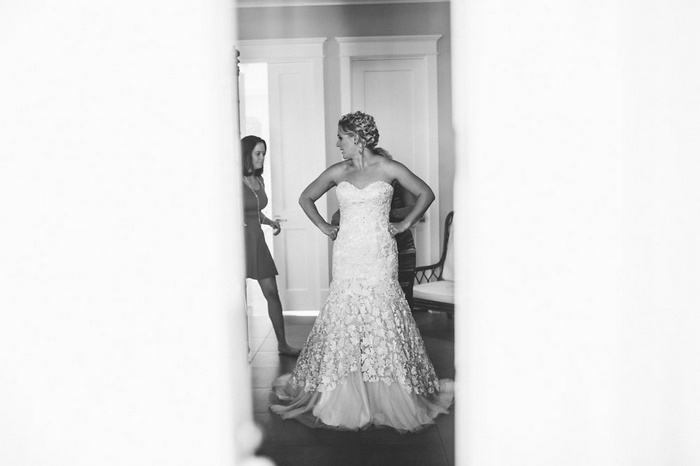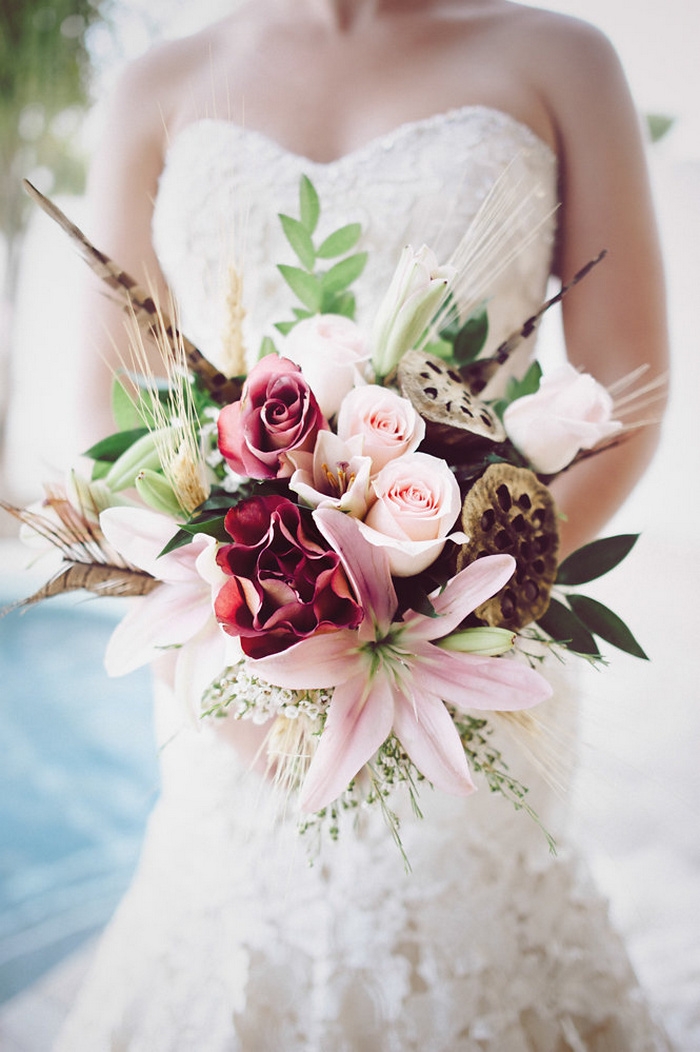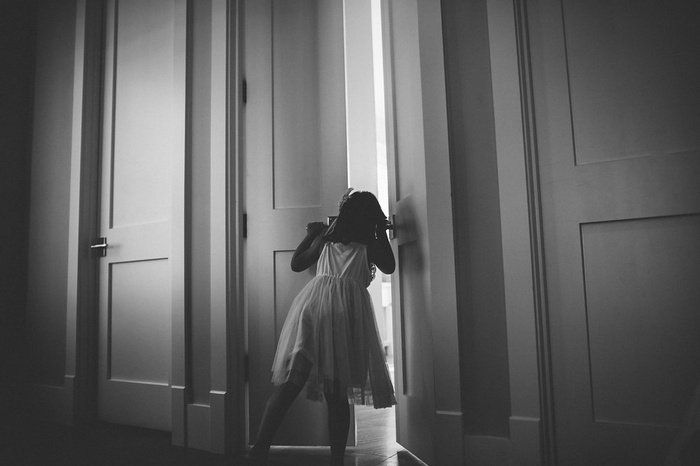 What are some of the challenges that you faced planning an intimate wedding?
I thought I could plan and organize it all with ease. I kept it simple, but Lauren at Lovegood Weddings definitely helped out tremendously when I became overwhelmed and was working on last minute details.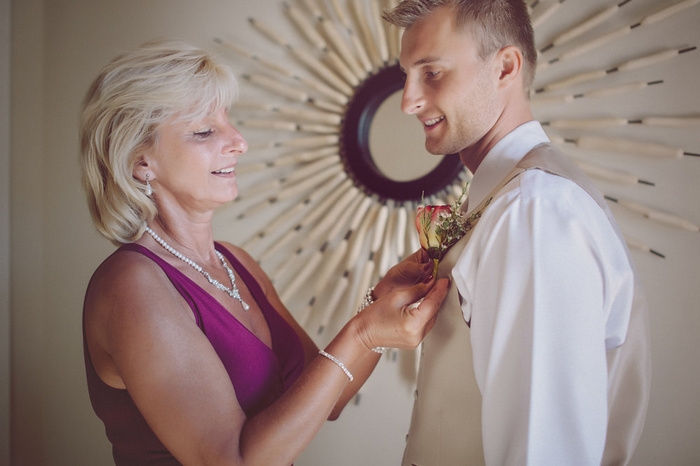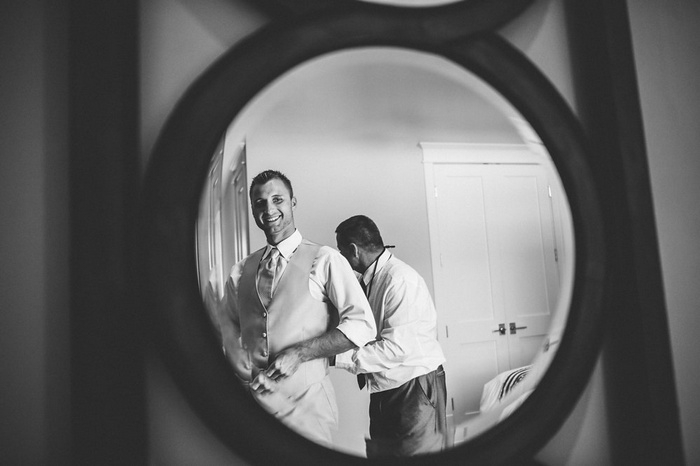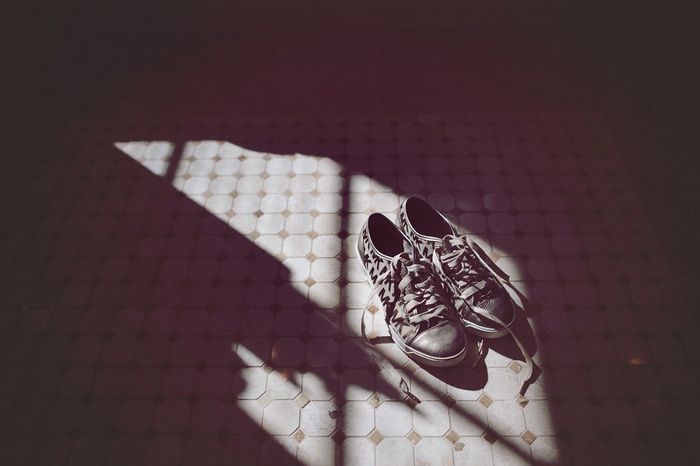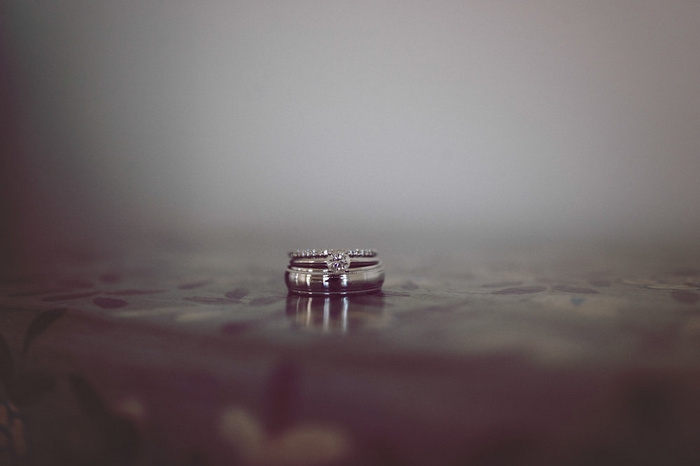 Was it difficult to pare down the guest list?
Not at all, it was immediate family only. Michal's family was traveling from the Czech Republic and my family was coming from Texas and Georgia. It was the perfect getaway vacation wedding for them. They loved it!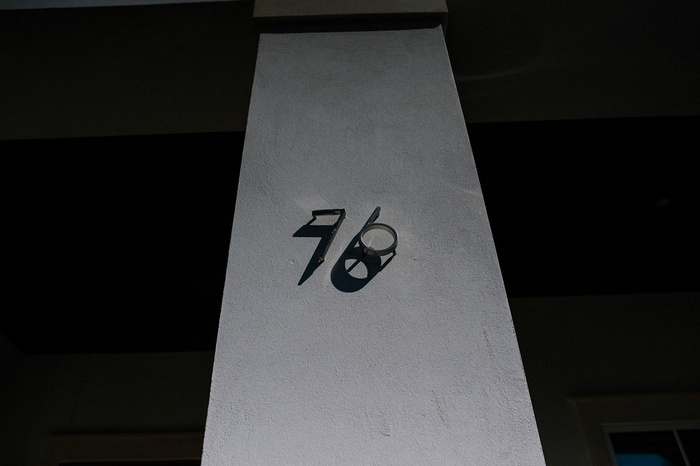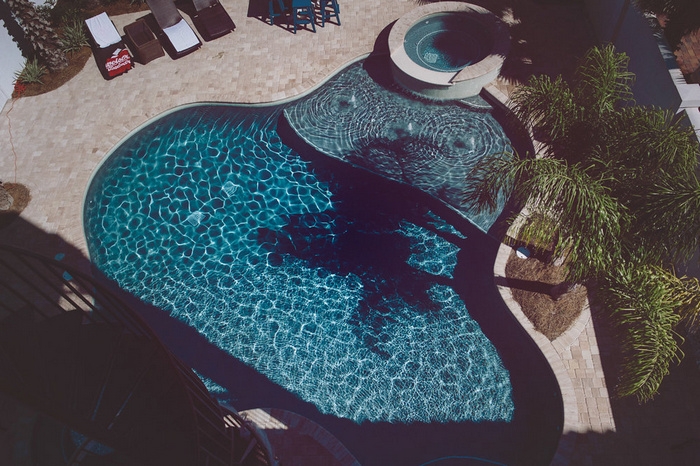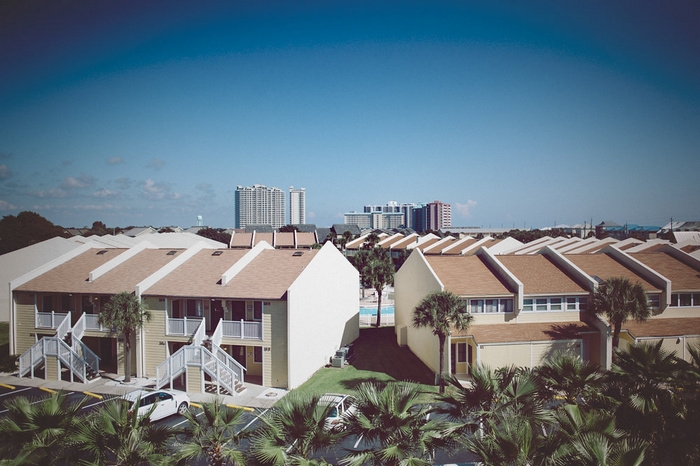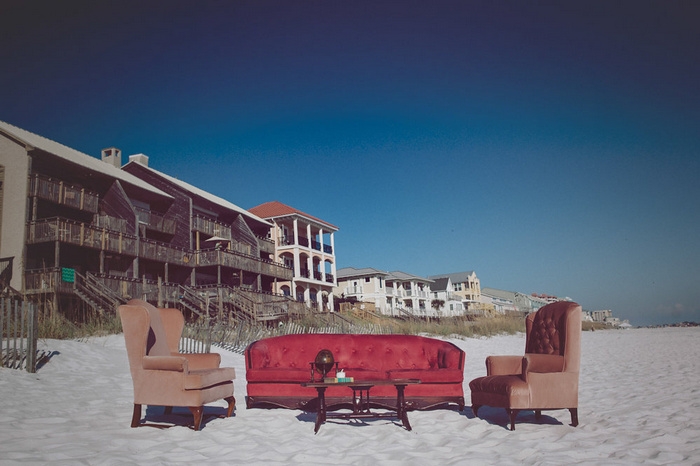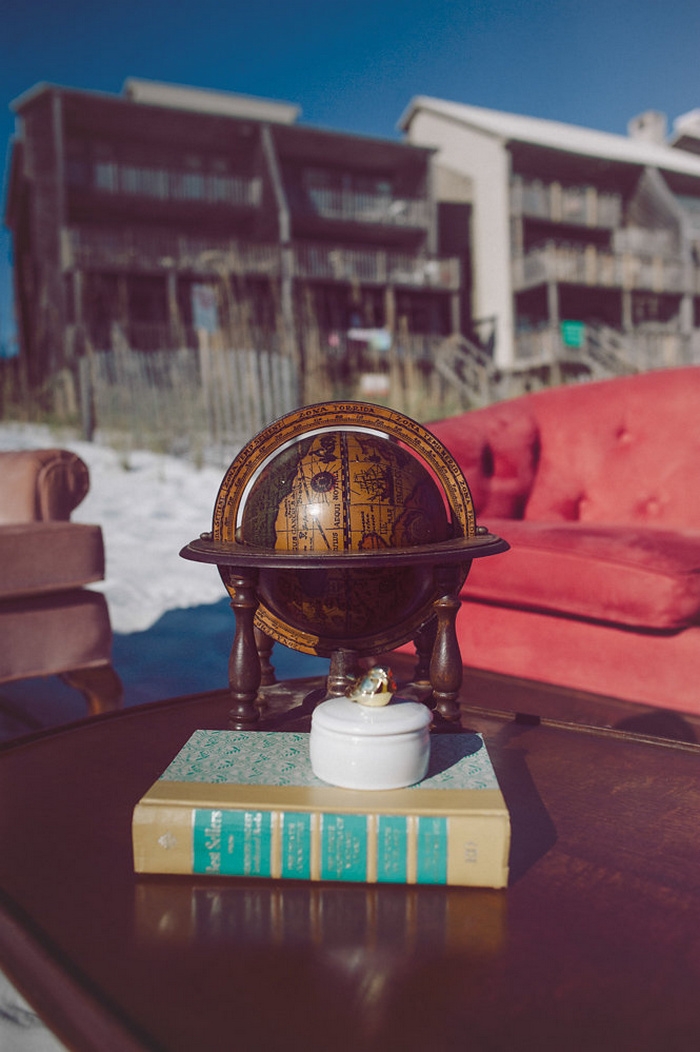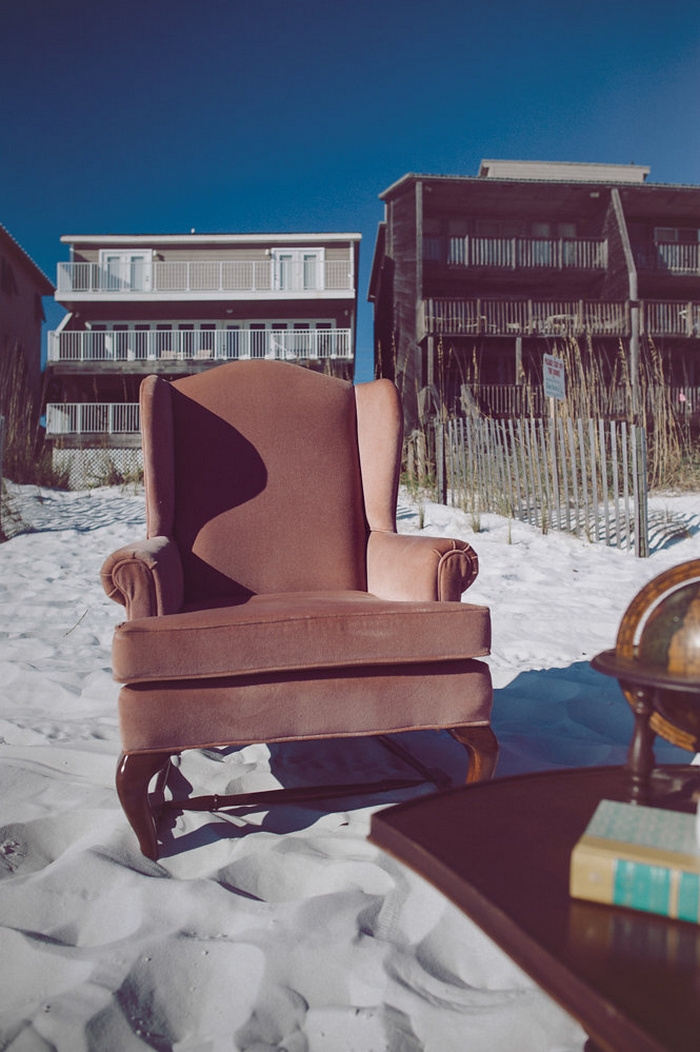 Did you have any 'issues' with the small guest list from friends and family? If so, how did you address them?
We had no issues at all.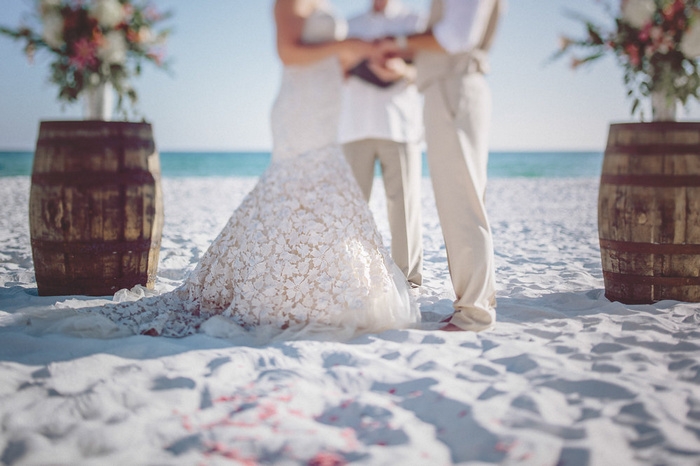 What were the highlights of the ceremony?
The highlights were our unscripted wedding vows, and the wine/whiskey barrels were amazing and a nice change from the usual arches found at most beach weddings.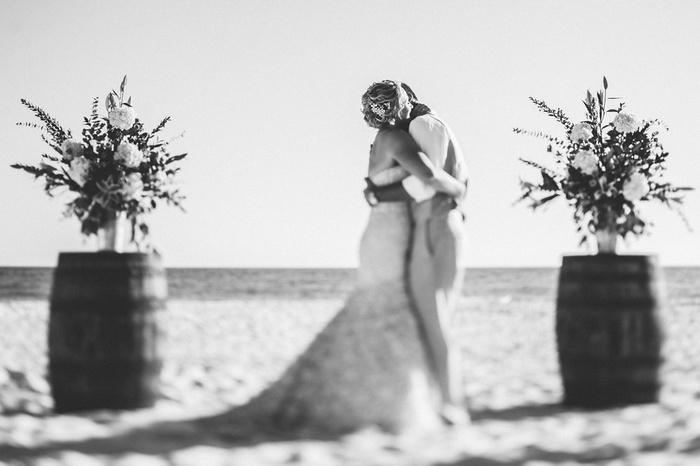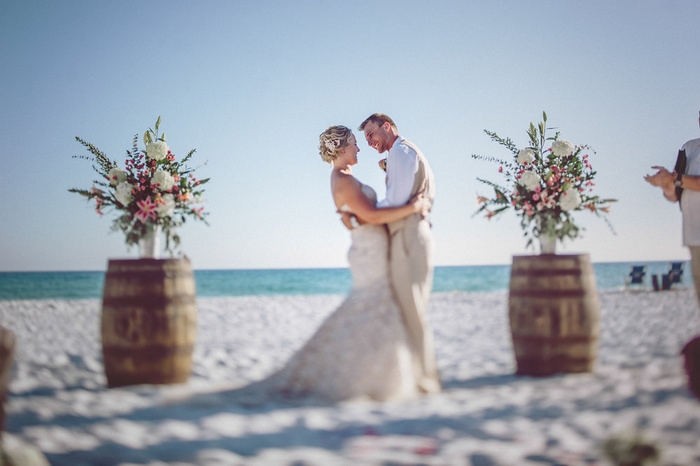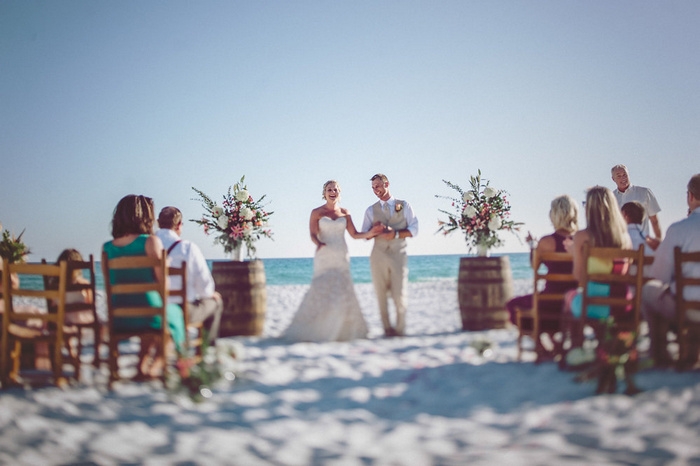 What were the highlights of the reception?
Lauren at Lovegood staged a perfect outdoor seating area with some of her best vintage furniture so that we could relax and celebrate our marriage.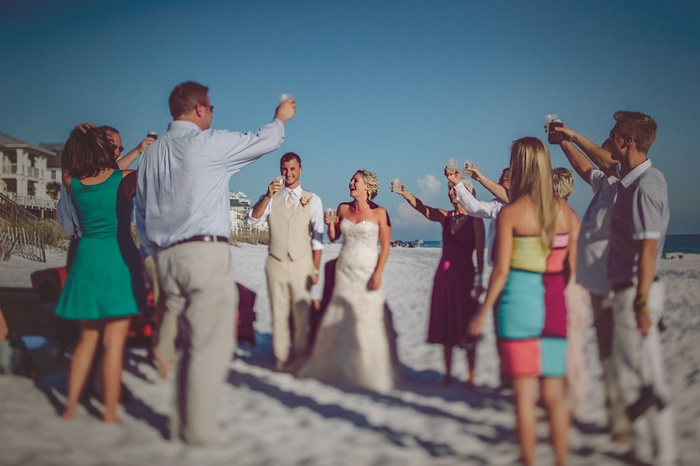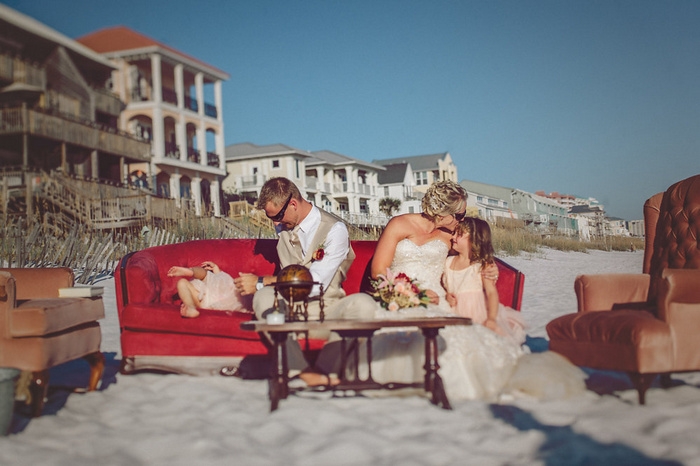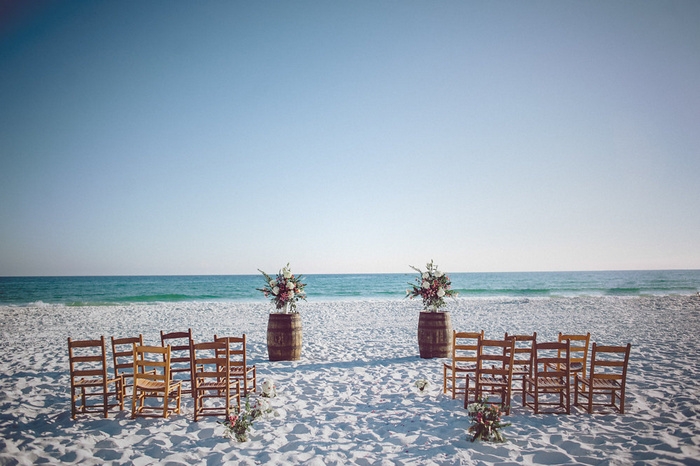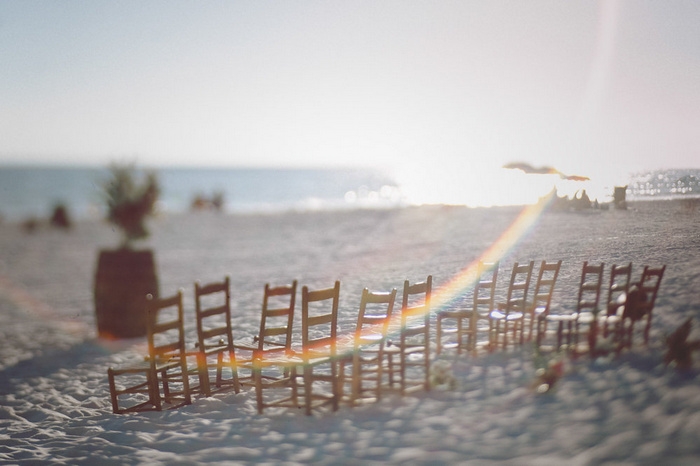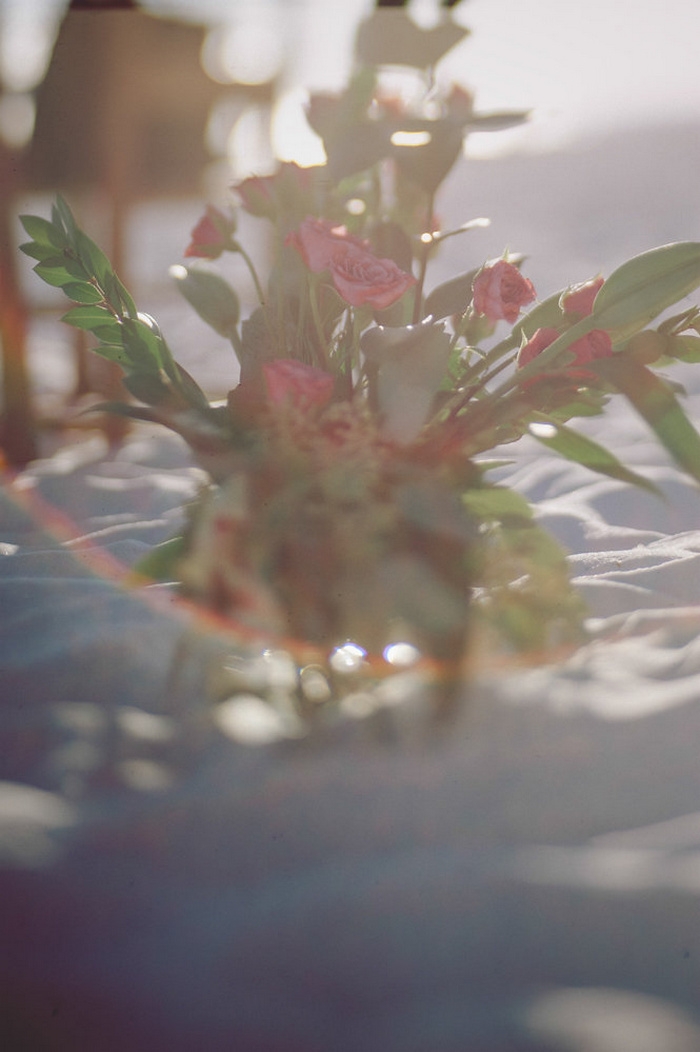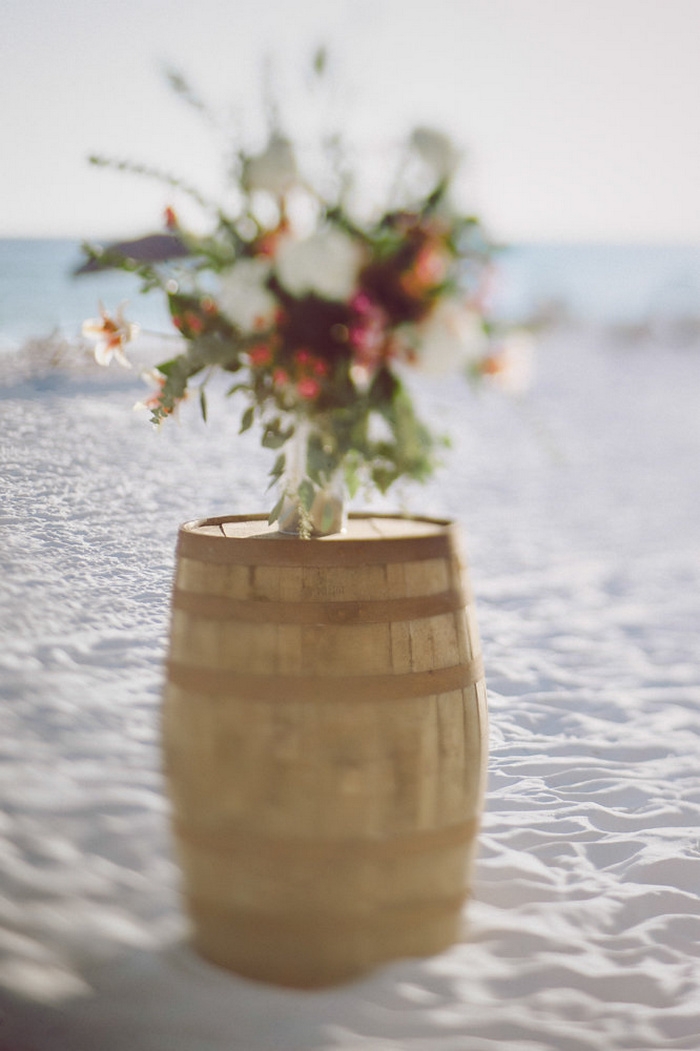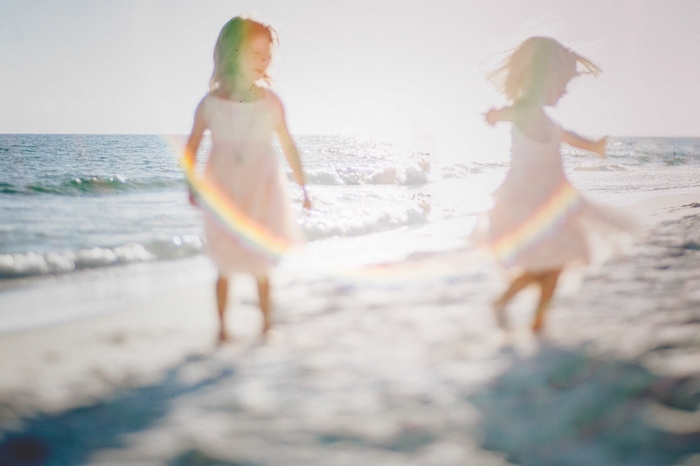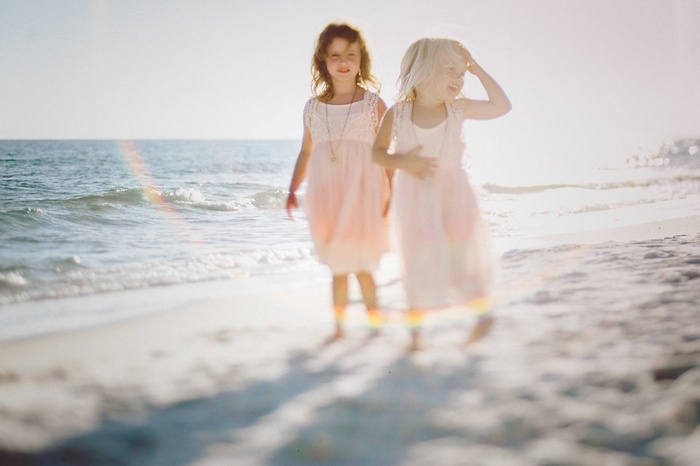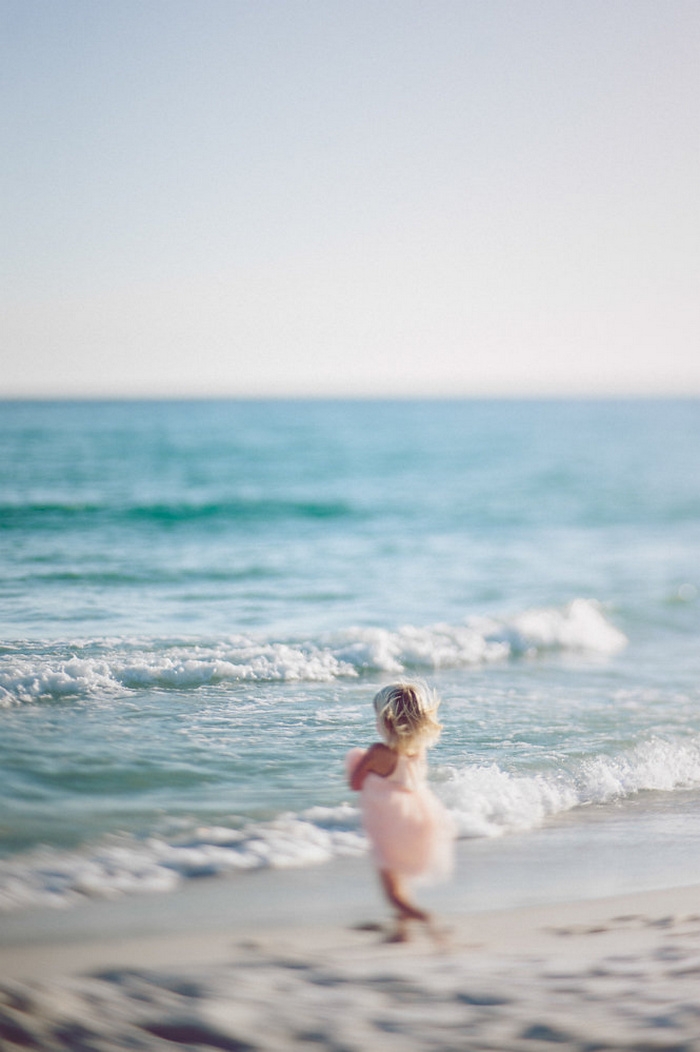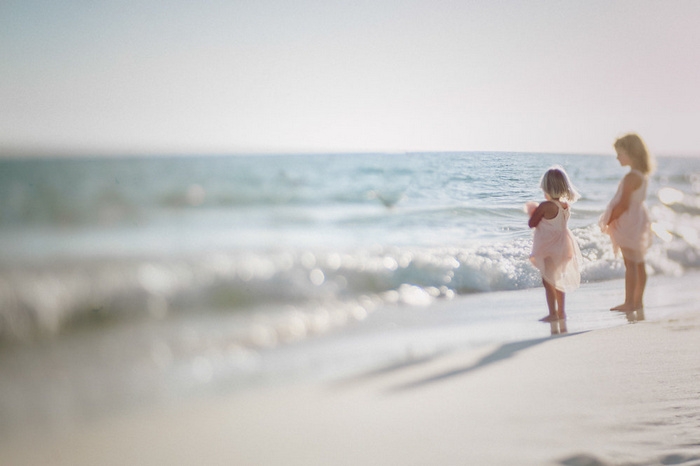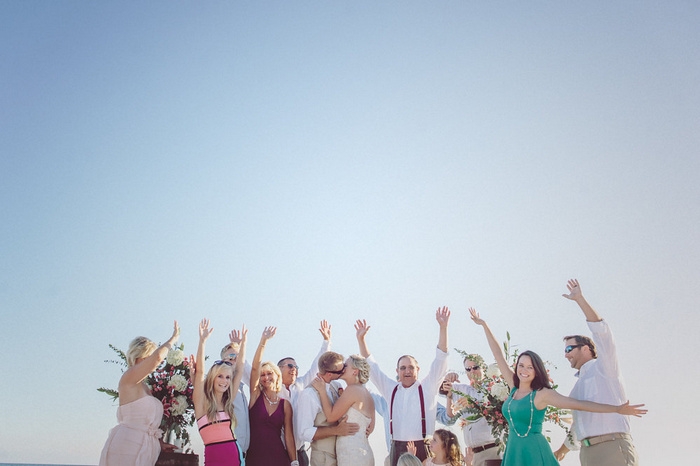 What was the best thing about having an intimate wedding?
The simplicity of it all and having our families there to celebrate our new life together. It was also nice because instead of spending a lot of money on one or two days for a traditional wedding, we spent money on a 5 day, 4 night vacation/celebration for everyone. We all had a wonderful time and the day of the wedding was stress free.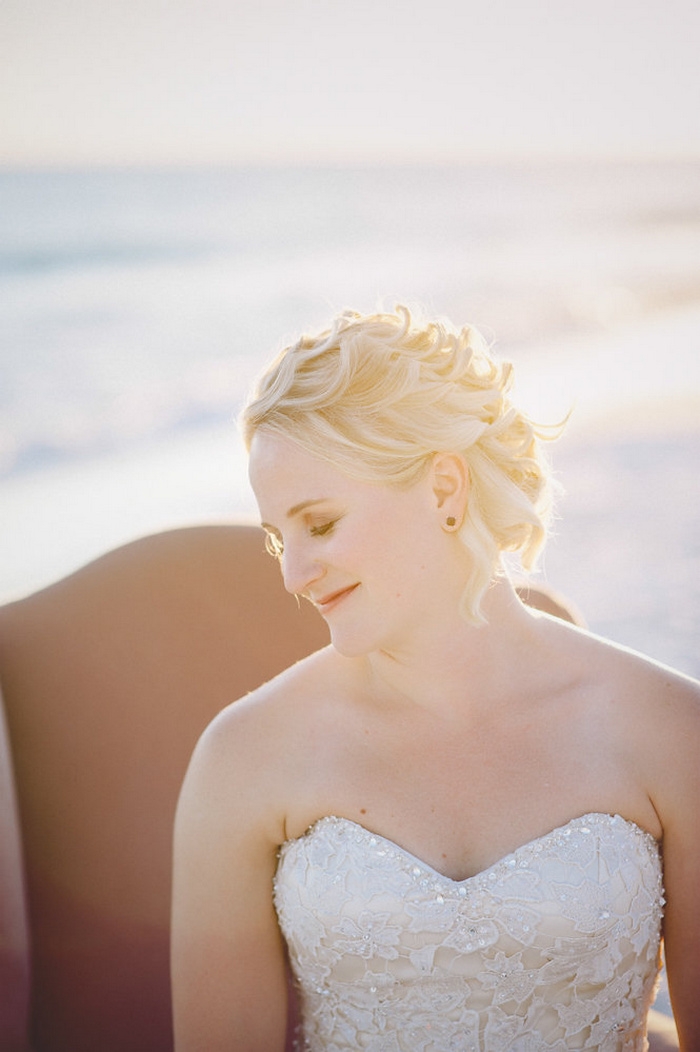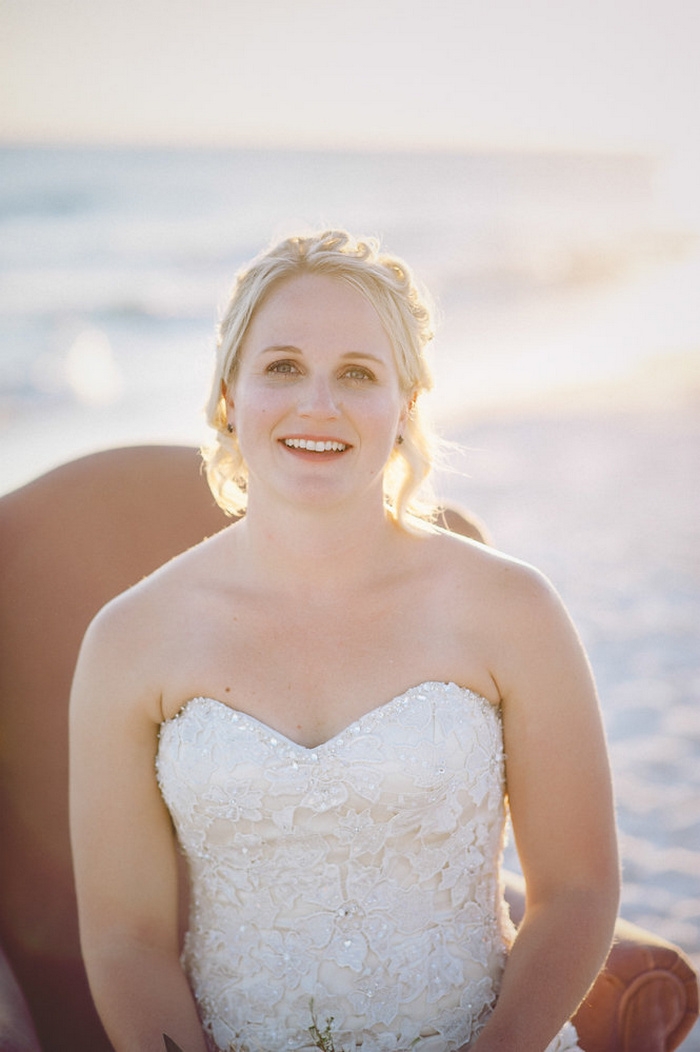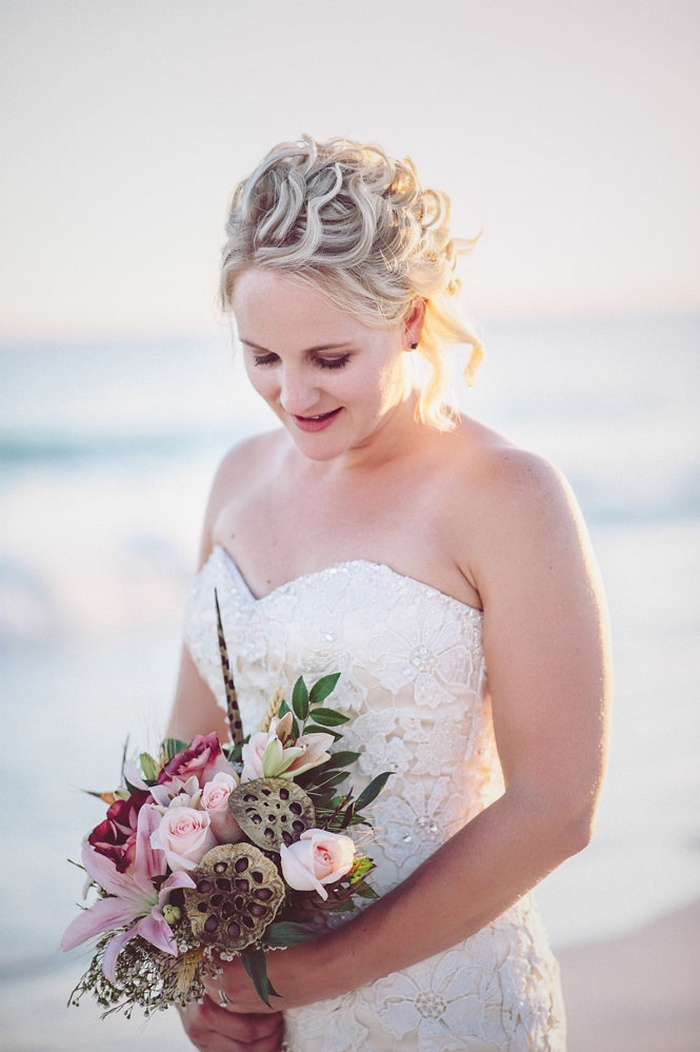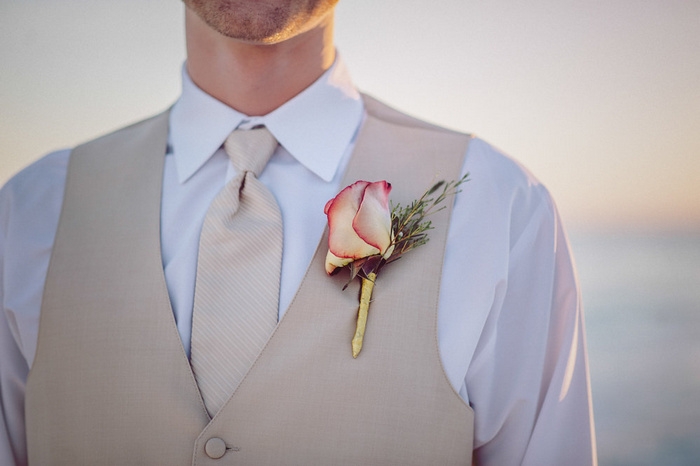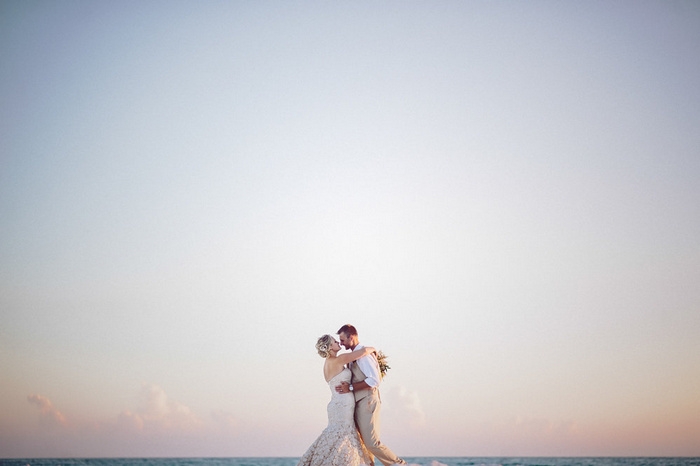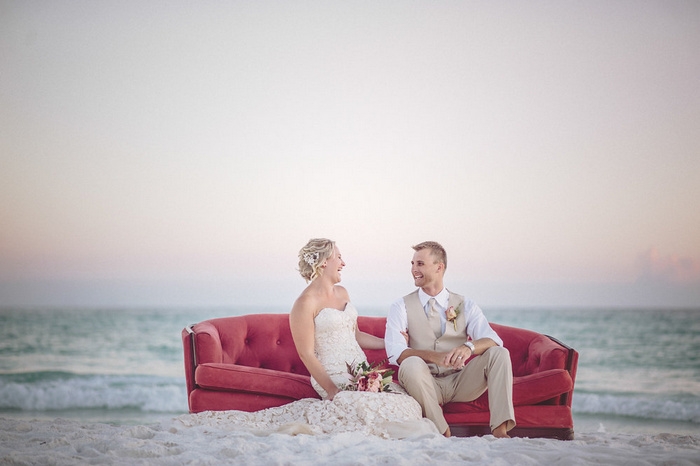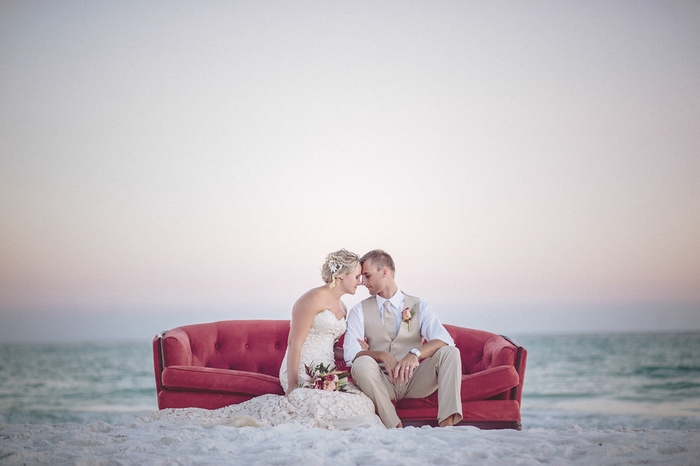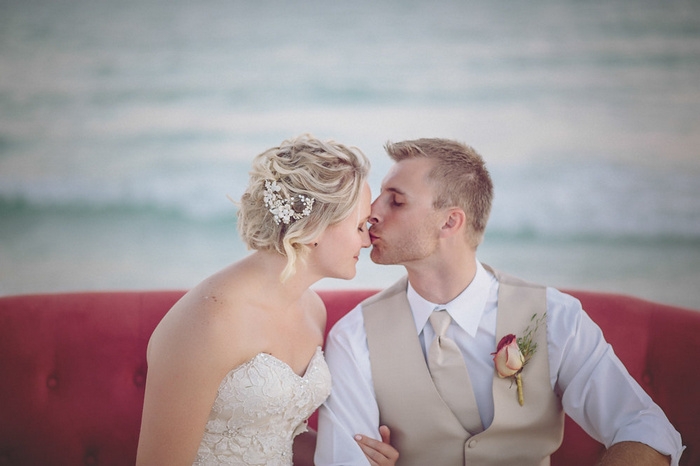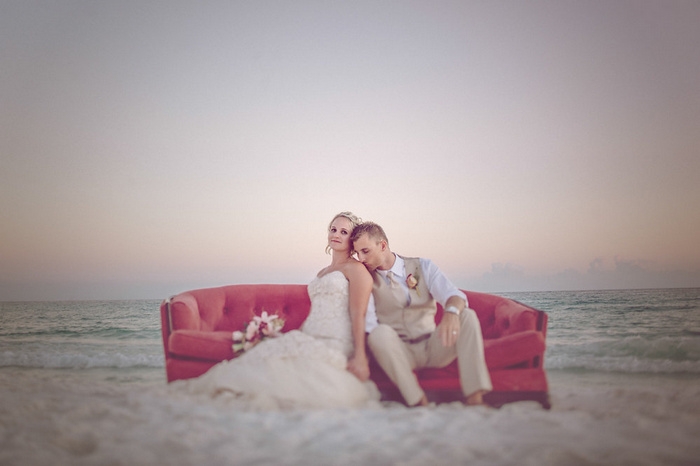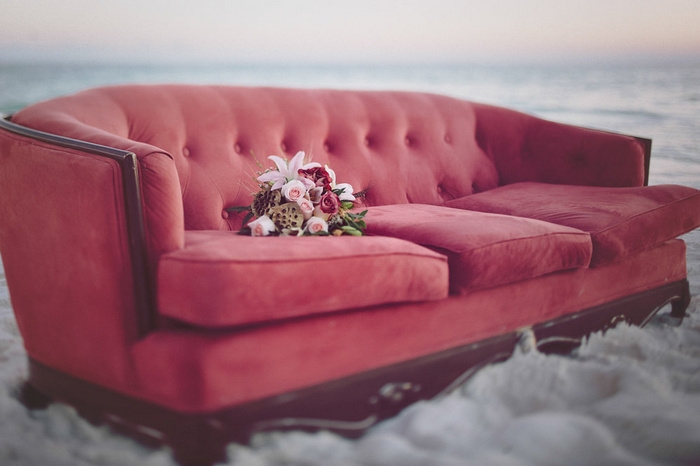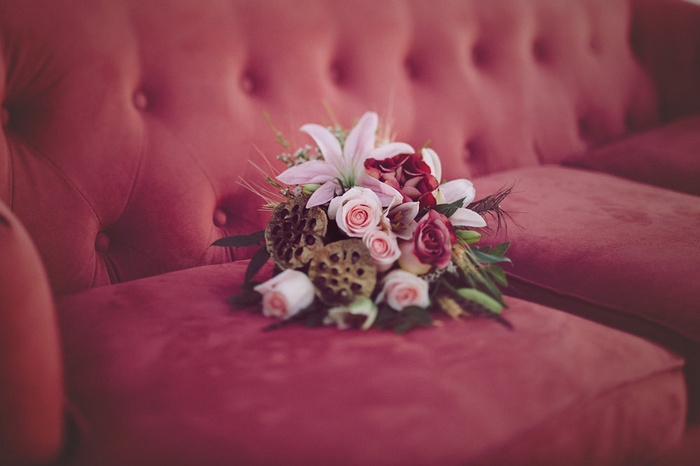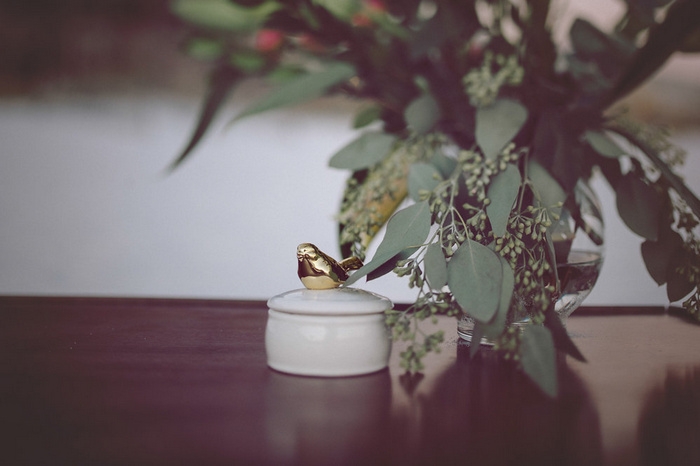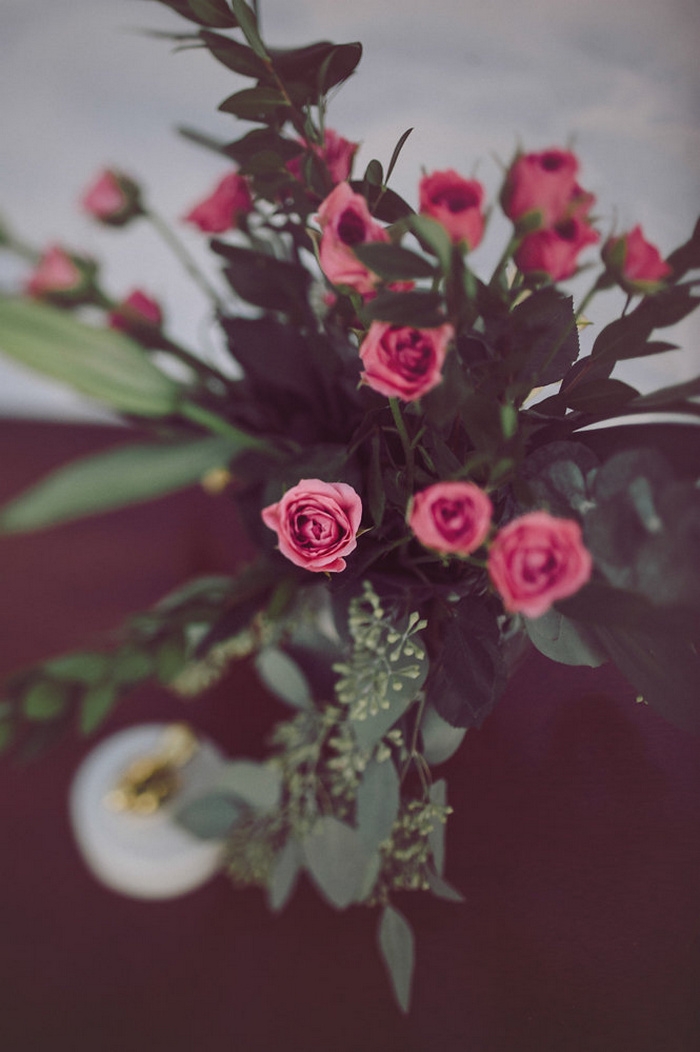 What advice do you have for couples who are considering an intimate wedding?
A small, intimate wedding is the way to go. Your wallet (and your parents) will thank you later. You will spend a pretty penny, as you should, but it won't get too outrageous. Try to keep it as simple and as romantic as possible and enjoy the moment. Your wedding day is really all about the bride and the groom and an intimate wedding really celebrates that, and the guests get to enjoy themselves as well.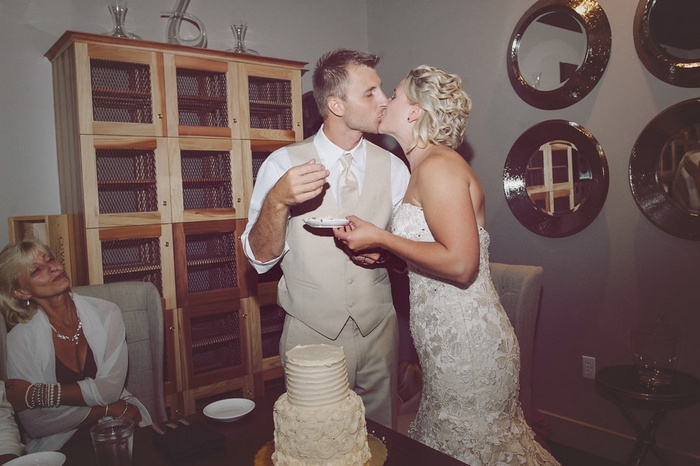 Vendors:
Wedding Design and Rentals: Lauren at Lovegood Weddings
Photography: Autumn at Hello Miss Lovely
Wedding Cake: Heidi owner at Bake My Day
Catering: Bob and Leslie at Bijoux
Flowers: Zimmer Floral & Nursery in Beeville, TX who handcrafted my bouquet with my mother, Shirley. (Yes, she transported my bouquet from south Texas to northwest Florida)
Wedding Dress: Gail at Bride Beautiful in Atlanta, GA
Rings: Bob at Emerald Lady Jewelery in Destin, FL.