After five years together, Sadie and Jonathon didn't see the point in having a long drawn-out engagement or a huge wedding. Instead, the couple just wanted to celebrate the continuation of their journey in life together with those they loved the most and in the way suited them best – with a non-traditional and meaningful outdoor wedding ceremony and a pizza party!
Special thanks to Keely & Aaron for capturing this sweet Texas wedding and sharing it with us today.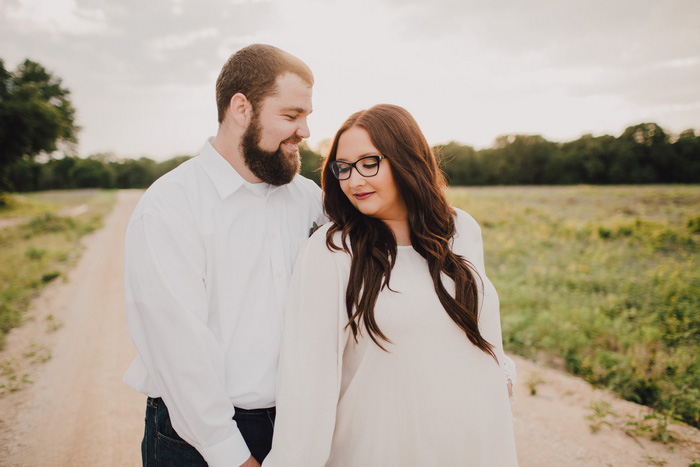 Sadie, 22 & Jonathon, 28
Clyde, TX
Wedding Date: May 5, 2015
Number of Guests: 35ish
Wedding Cost: $4,651.00 (this does not include rings)
Wedding Ceremony Location: The Grove At Denton Valley
Wedding Reception Location: The Grove At Denton Valley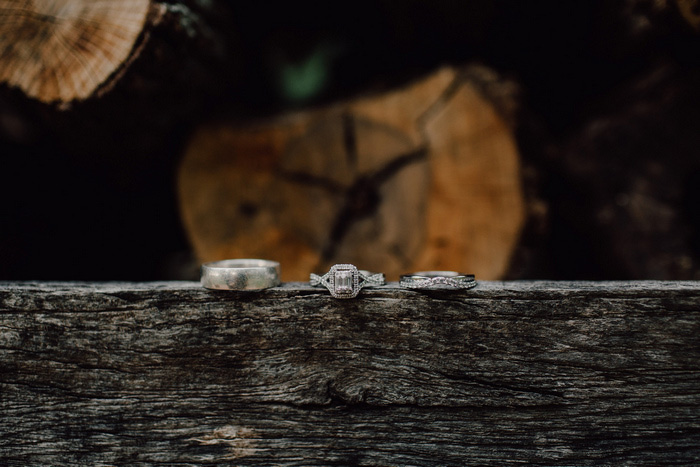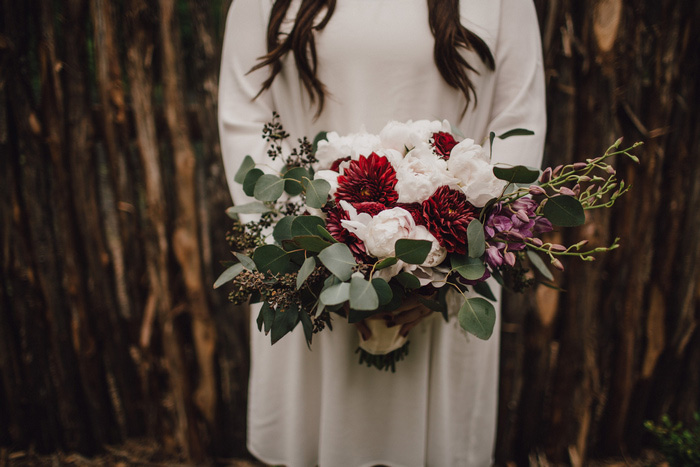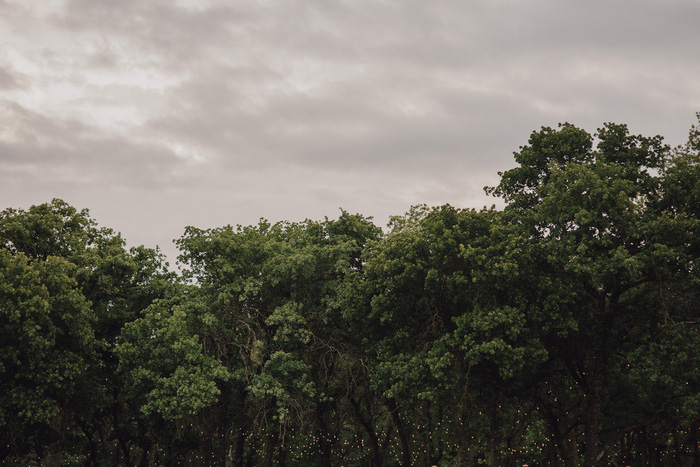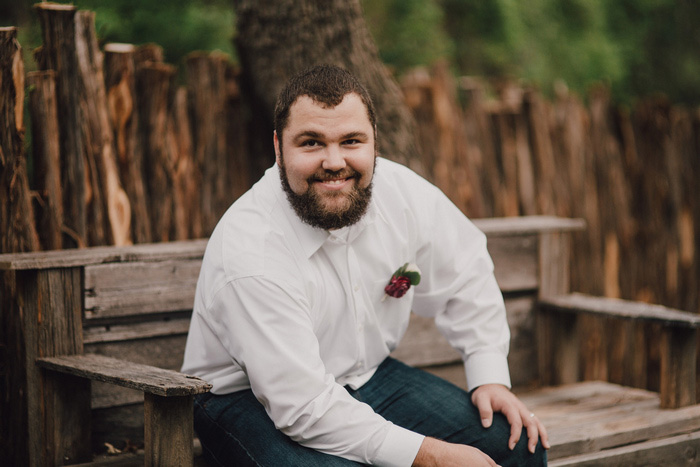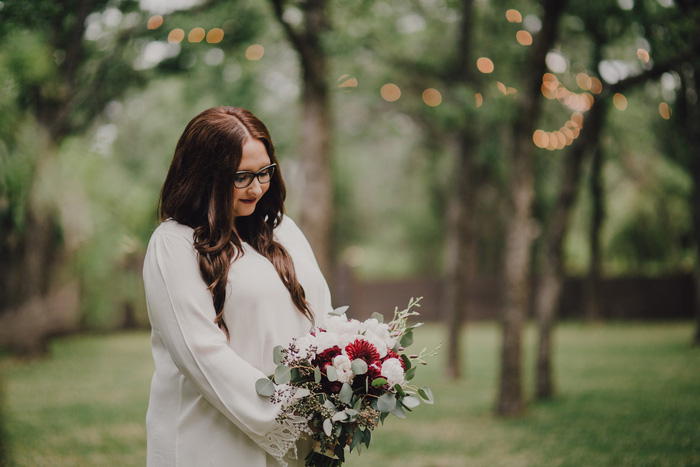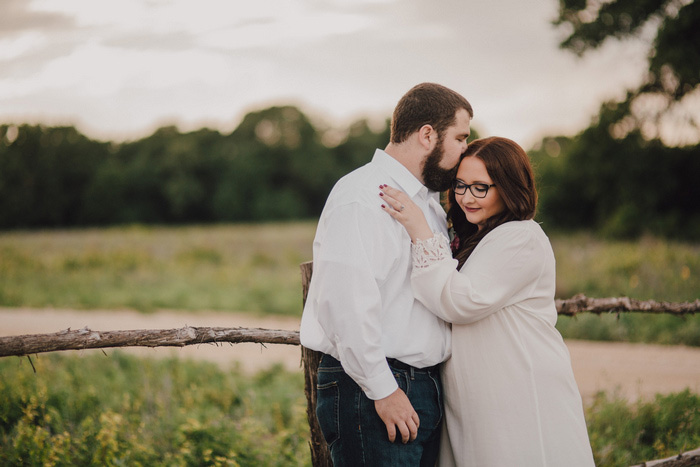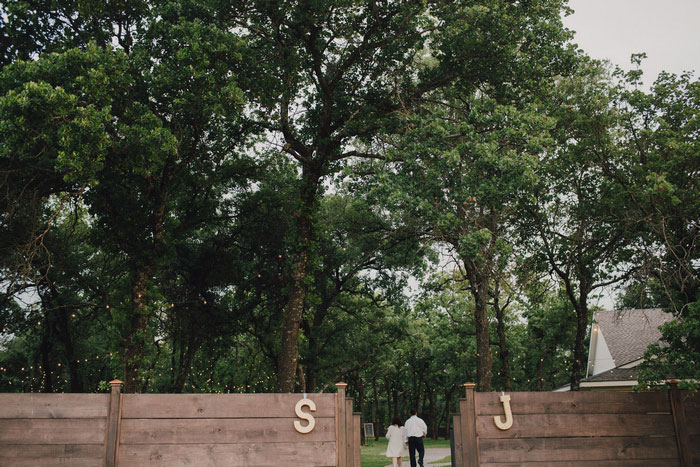 Why did you have an intimate wedding?
I've gone to weddings and seen huge amounts of people, and the bride and groom looking stressed trying to see everyone. Seeing just how chaotic the day can really be, I knew that, for Jon and I, we wanted it to be the most stress-free day possible. We had originally started planning a huge wedding with a year long engagement, and I just thought "why?". We've been together for five years and it just seemed silly to drag it all out for a whole year, so we had a short engagement instead and a small five hour wedding day with no bridal party. I wanted the day to be about us and I didn't want to have to stress and make sure everyone else was on time and doing what they were supposed to be doing.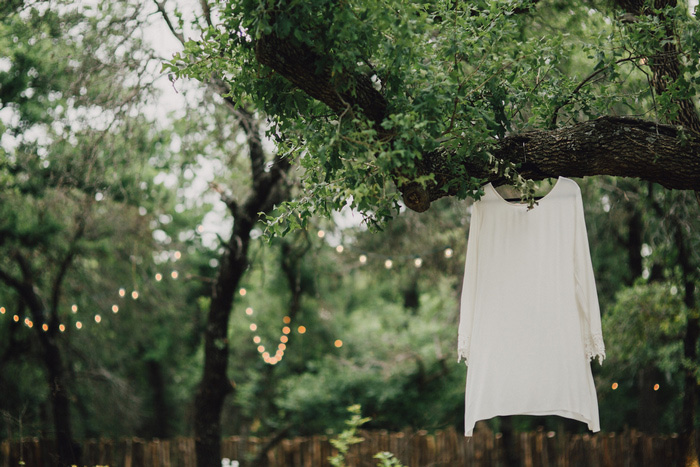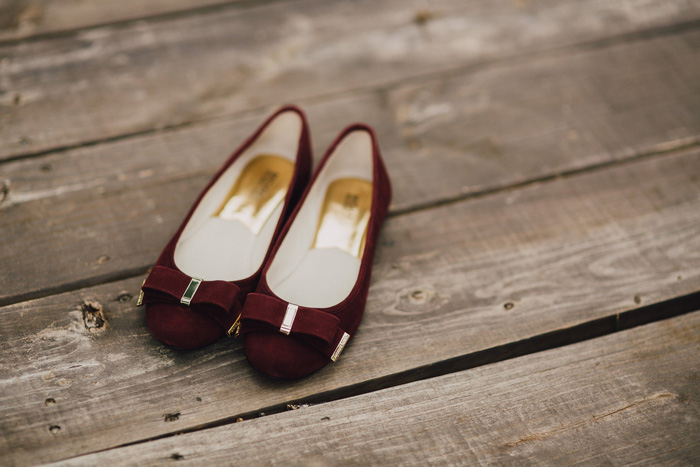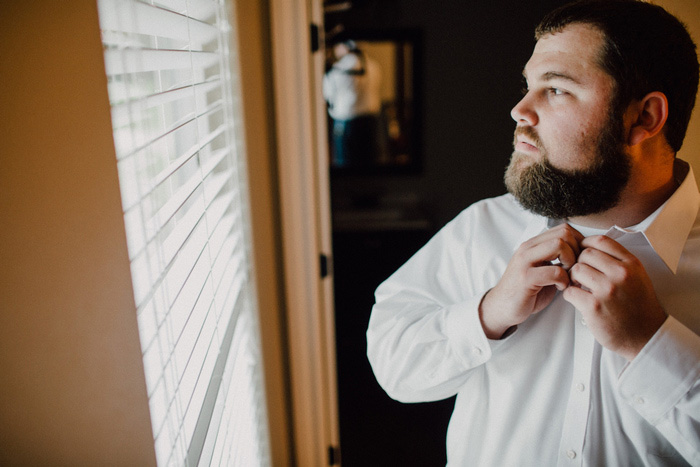 What are some of the challenges that you faced planning an intimate wedding?
We actually didn't have much trouble as far as planning our wedding. I'm HUGE on decorating and planning events, and I'm super frugal as well, so with our budget I got to think outside of the box, which was even more fun for me as I love a challenge. I had lots of help from friends and my mom and sister, and as far as ideas and opinions go, our wedding coordinator – whom I also rented a lot of our decor from – was tons of help as well.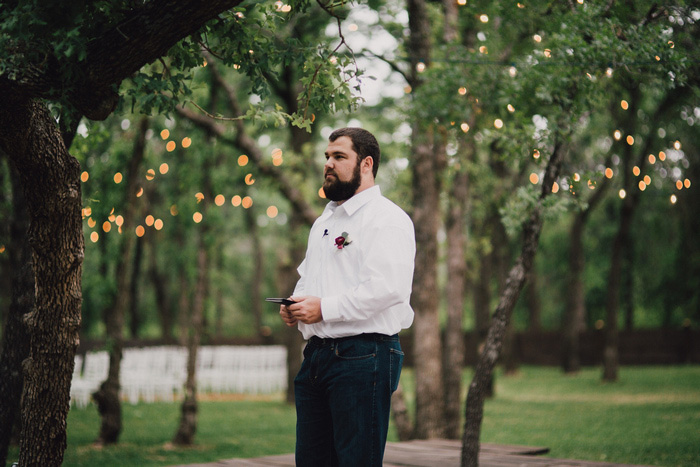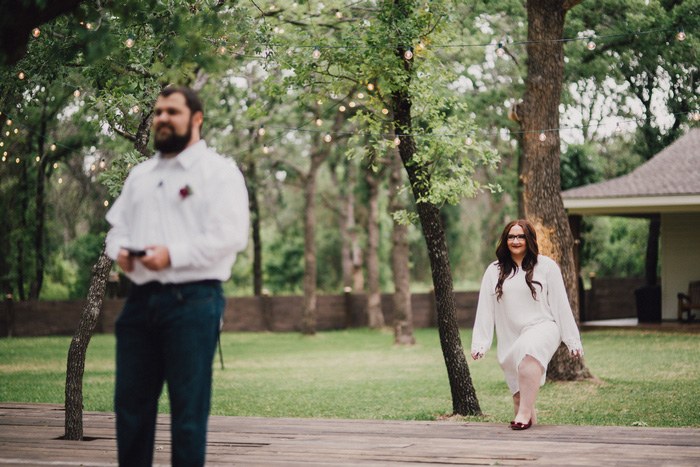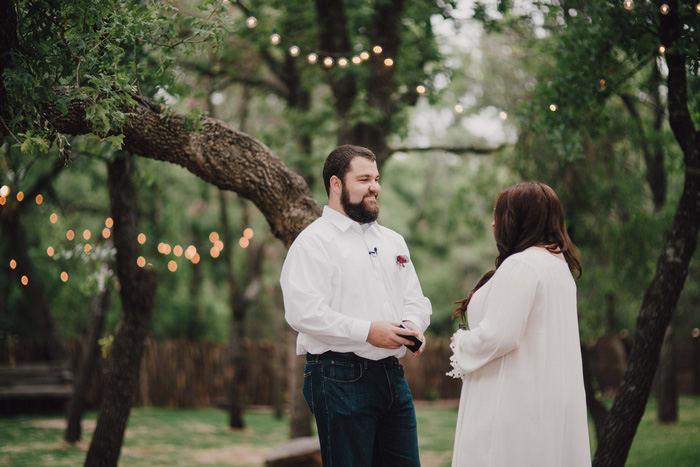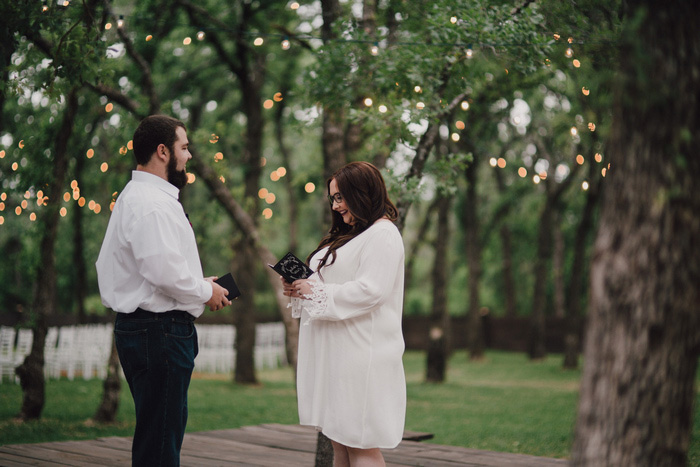 Was it difficult to pare down the guest list?
It really wasn't for us. We had our wedding on a Tuesday because I really loved that the date was all fives and felt it was unique and something to remember. Being on a Tuesday we had a lot of guests who were not able to attend, and to keep it an intimate event, we asked that it be an adult only kind of day, so we had some not attend because of that factor as well.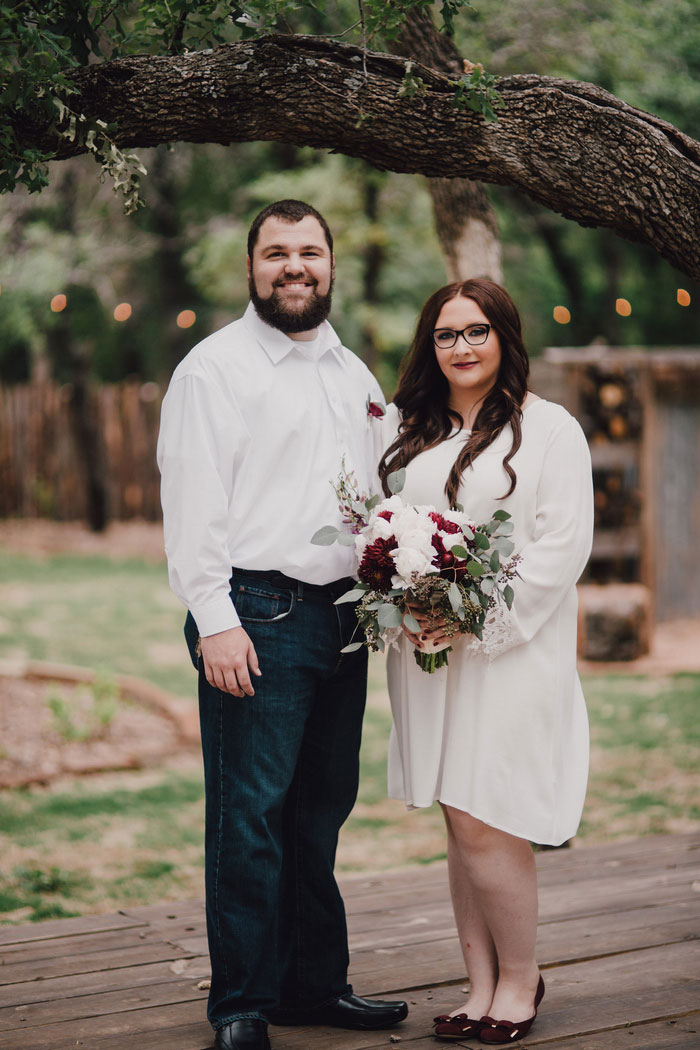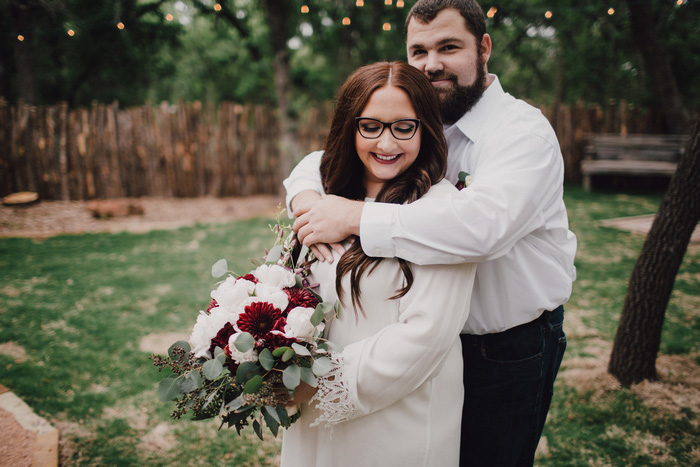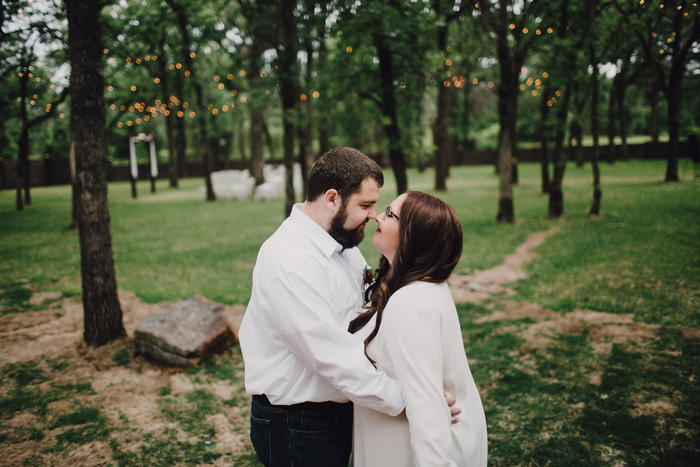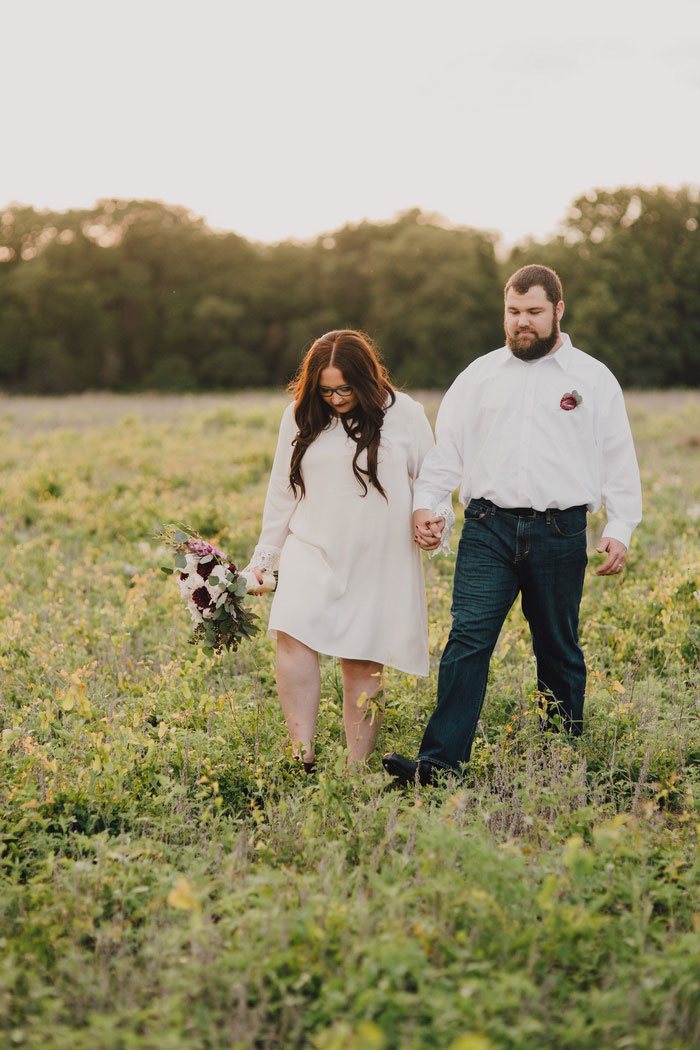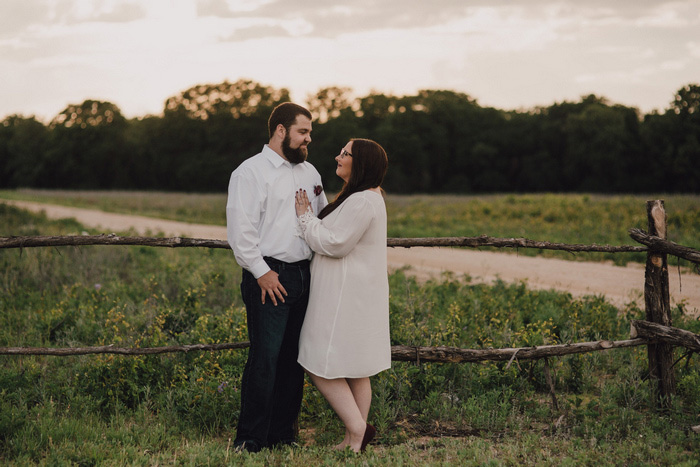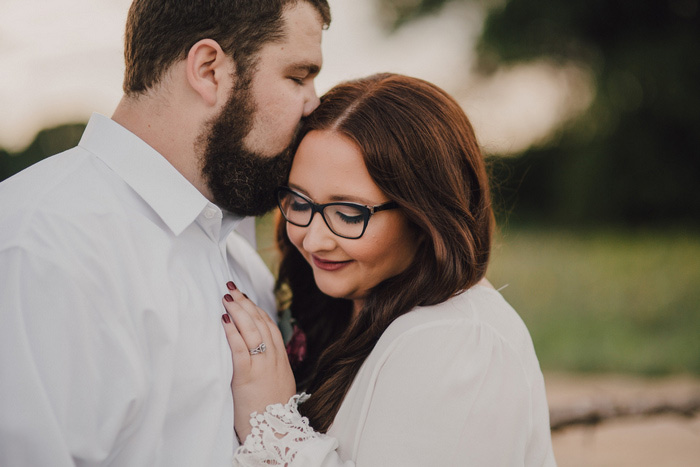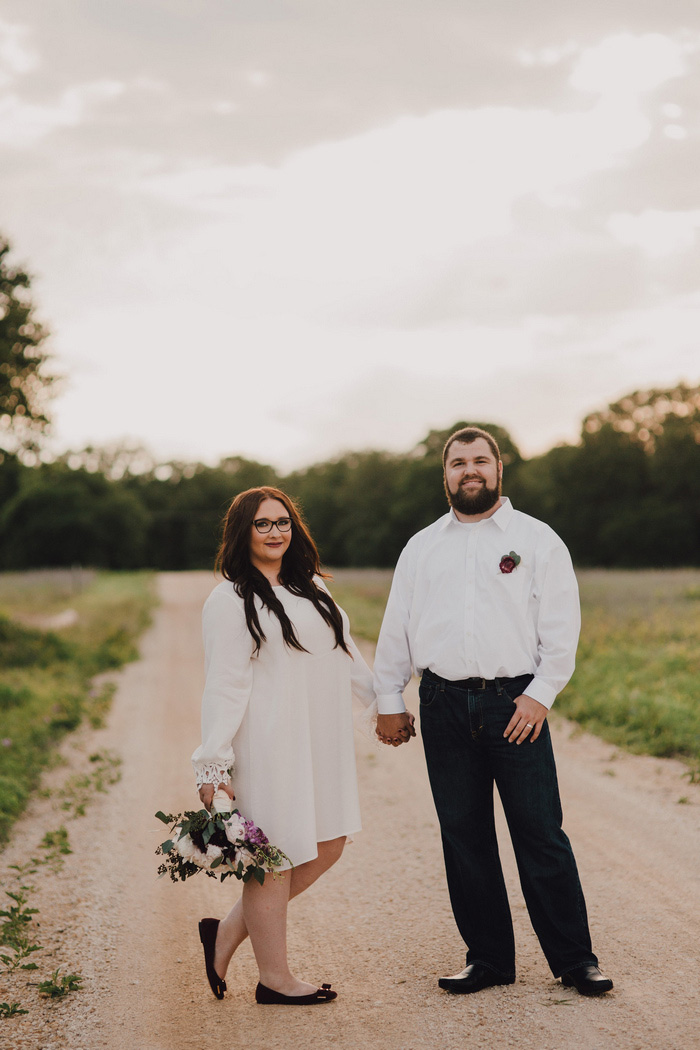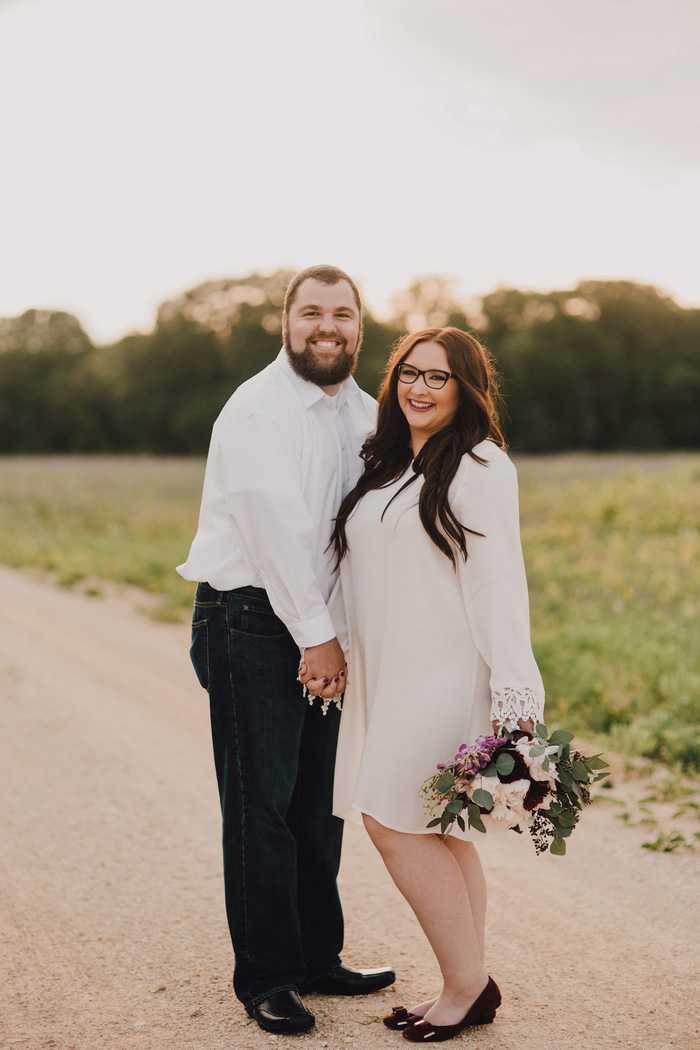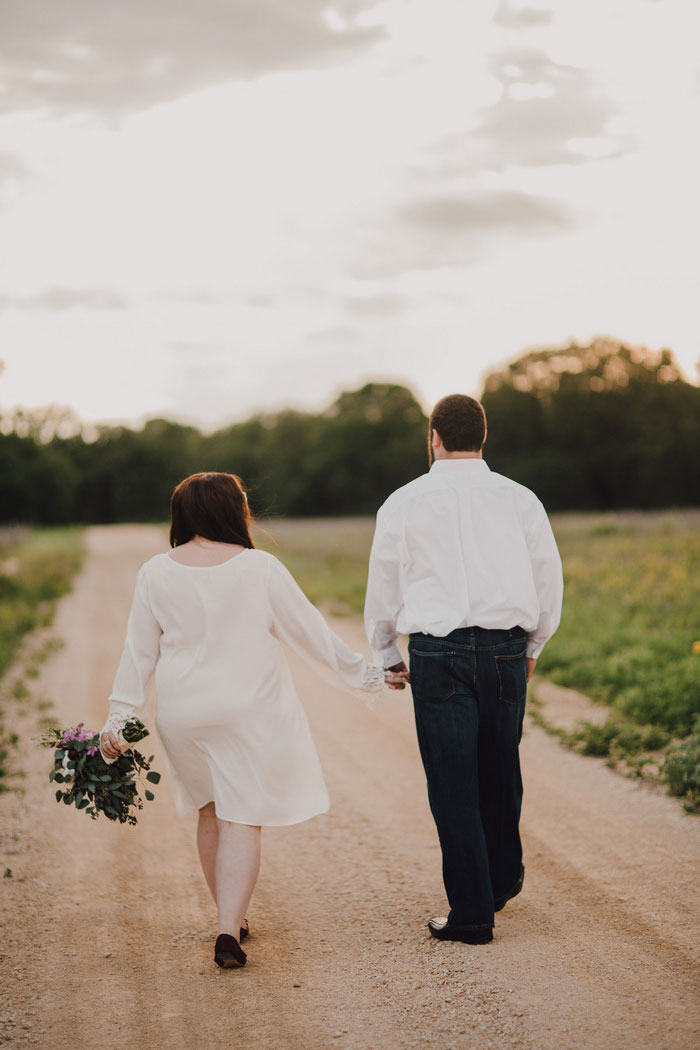 Did you have any 'issues' with the small guest list from friends and family? If so, how did you address them?
We did and we just explained that this is what we really wanted and it was what we were going to do. In the end everyone loved our day and thought it was perfect.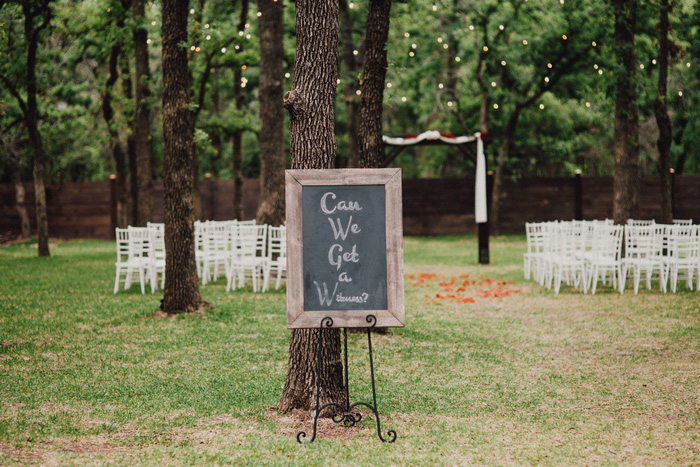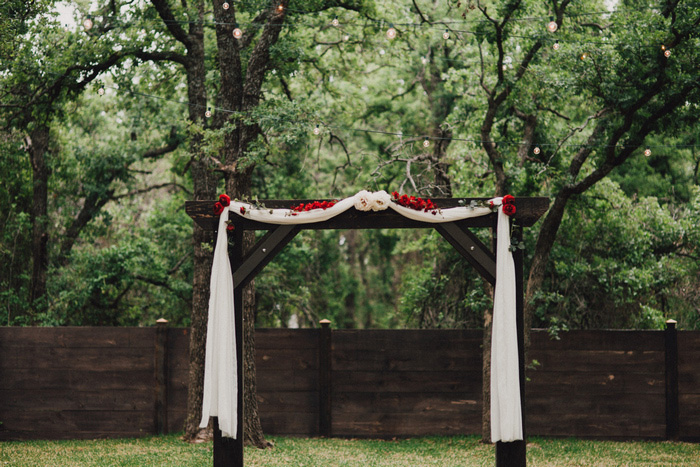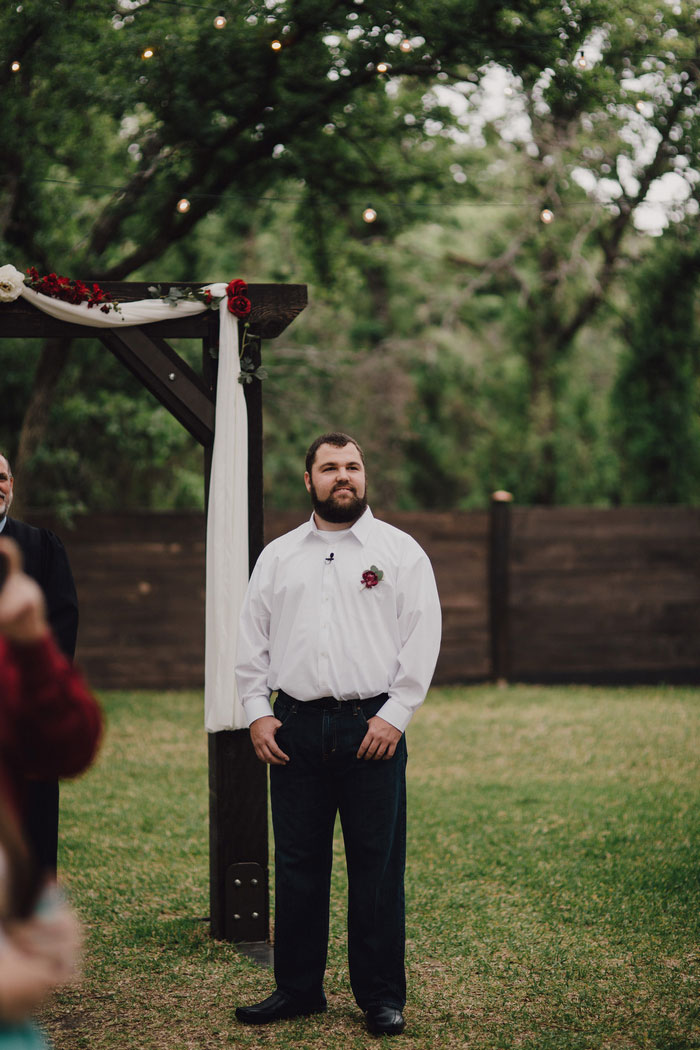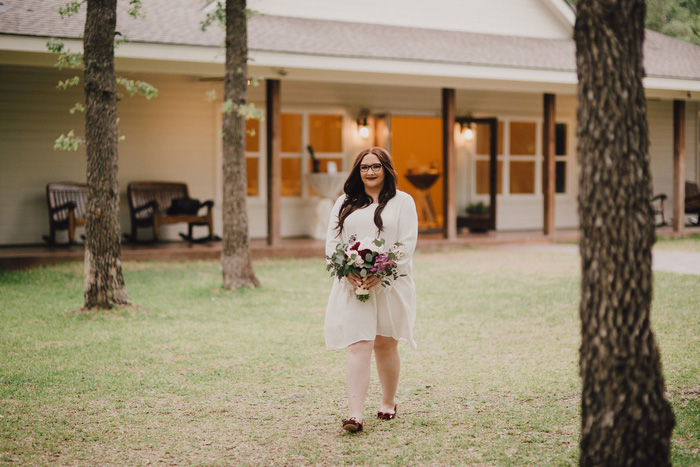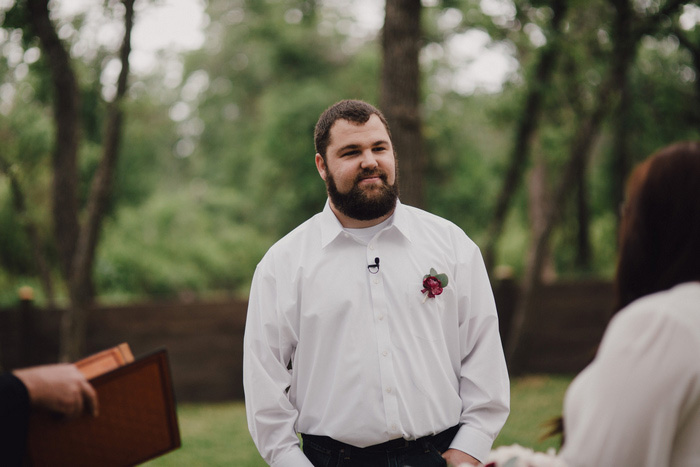 What were the highlights of the ceremony?
We were so worried that it was going to rain the whole day and when I finally walked up to face my husband, a huge rain drop hit the top of my glasses and slowly ran down as myself and Jon watched it go and tried not to giggle uncontrollably. It was something I will never forget and it eased our nerves. I spent weeks writing out our ceremony as I wanted it to be as non-traditional as possible, but still be romantic and meaningful. One thing I wanted to emphasize was that this was not a new start or new journey for us, but rather just another step in our journey together, and that we were there so that our loved ones could witness our love and our commitment to each other. We also used a "these are the hands" poem and it really just moved me to stand there with my husband holding my hands and smiling down at me and squeezing my hands as the poem was read. I'll never forget the feeling of standing up there with him while our justice of the peace spoke; it really did feel like we were the only two people there and nothing else mattered.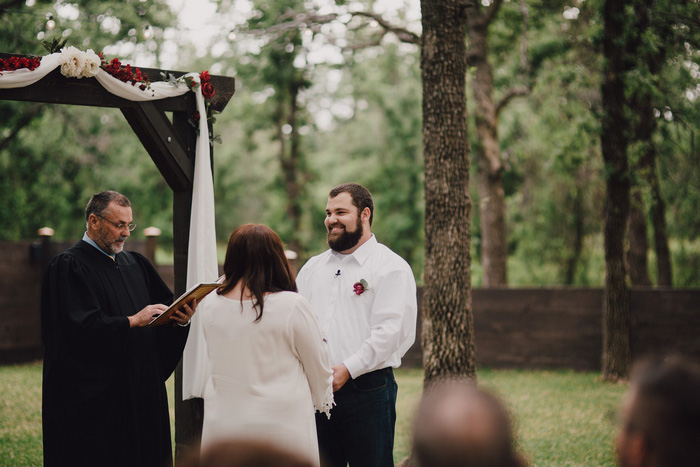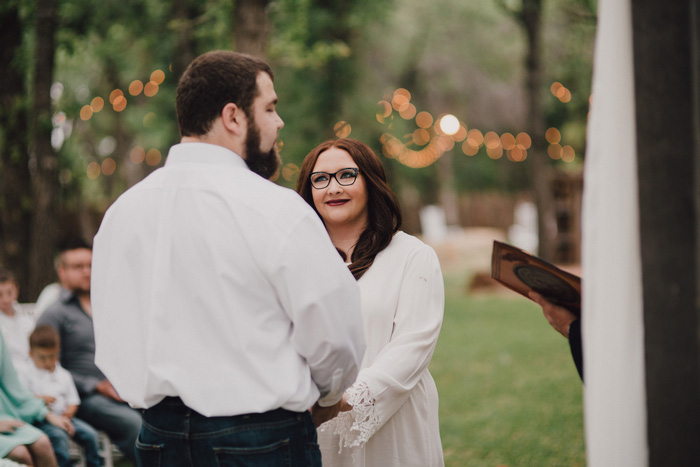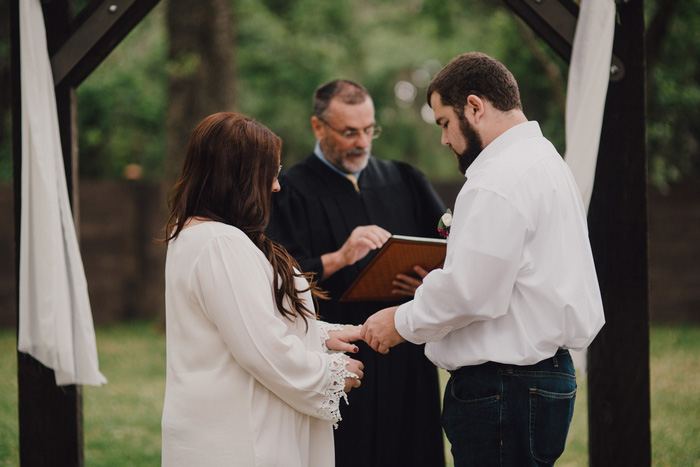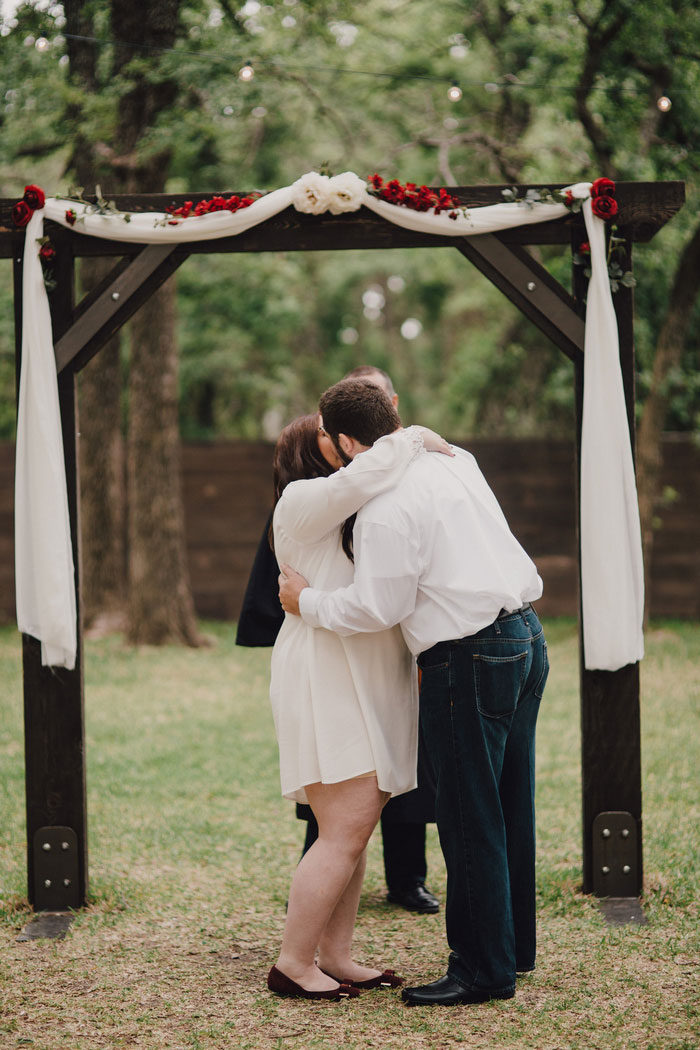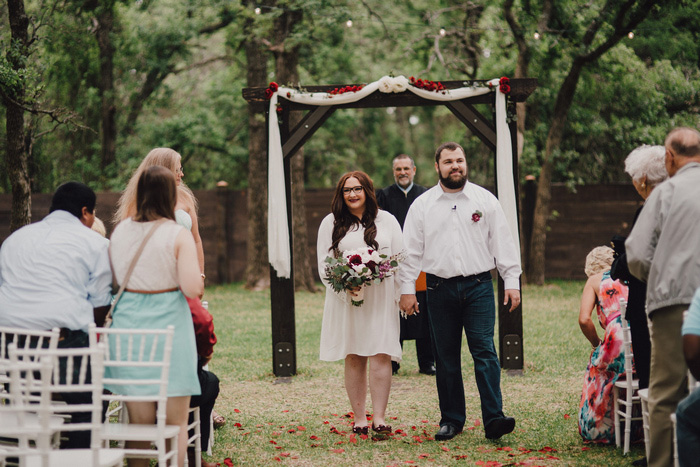 What were the highlights of the reception?
We did a pizza buffet and we were a tad worried it wouldn't go off like we wanted, but to see that it had been all laid out perfectly made for such an awesome reception! I think cutting into our cake was our second favorite highlight of the reception; it was so, so delicious and feeding it to each other was just so fun.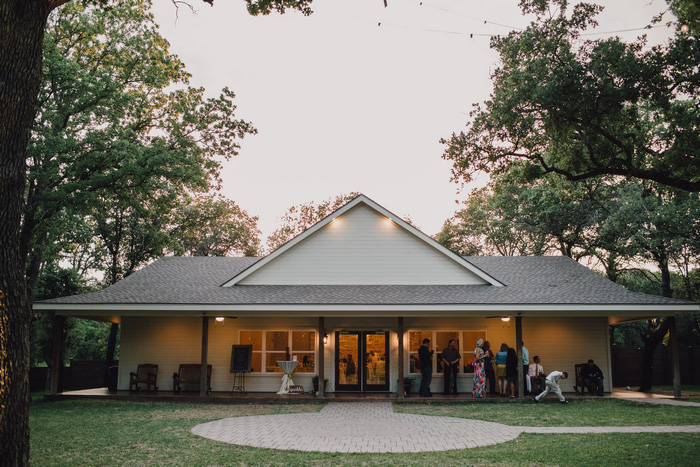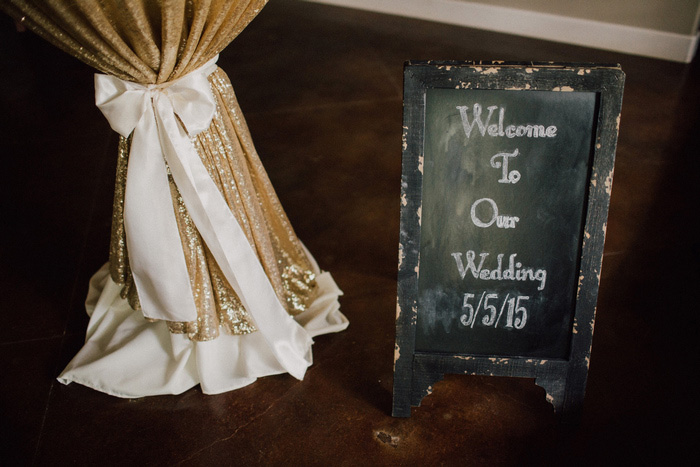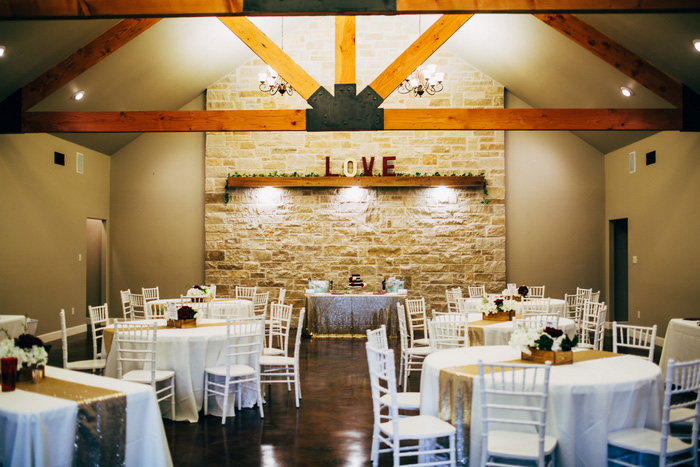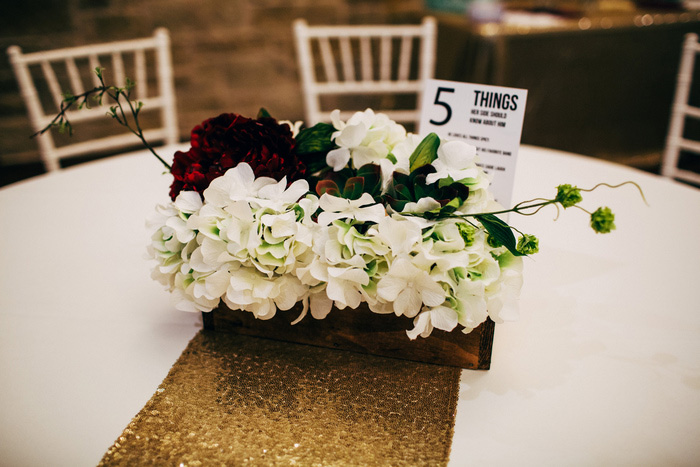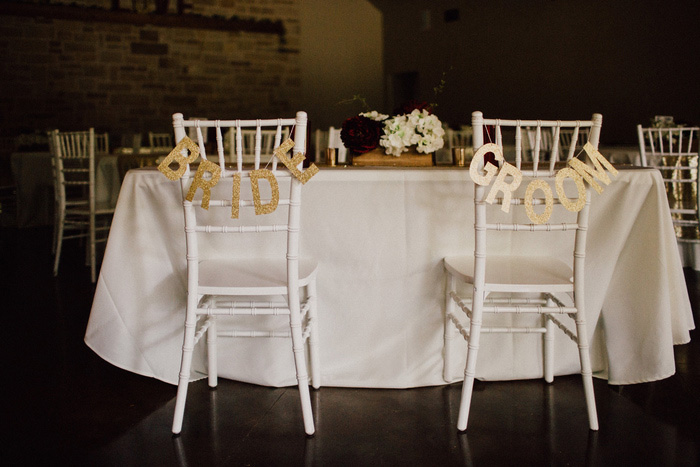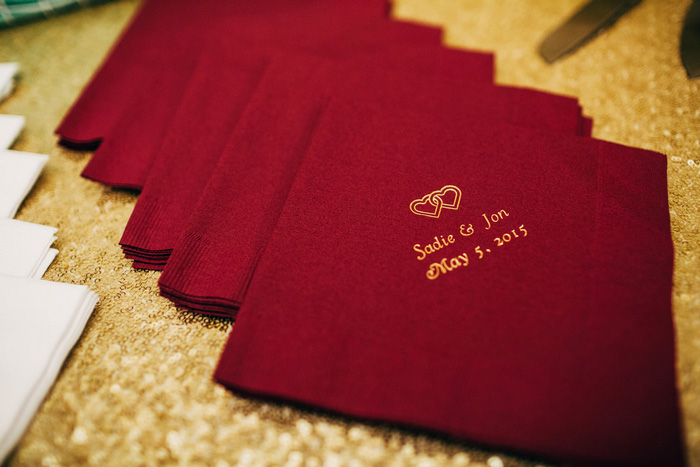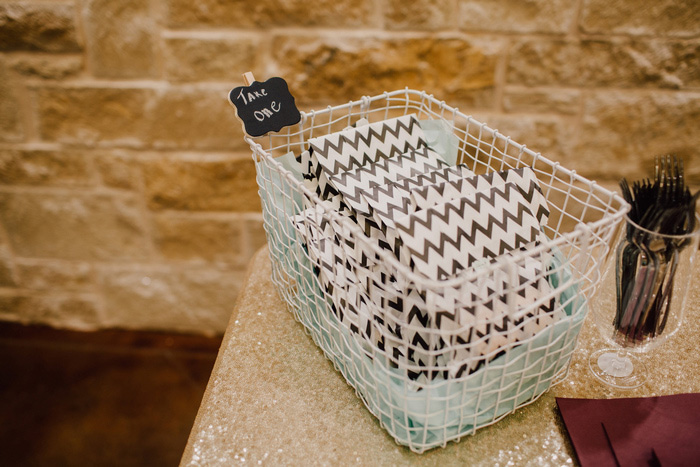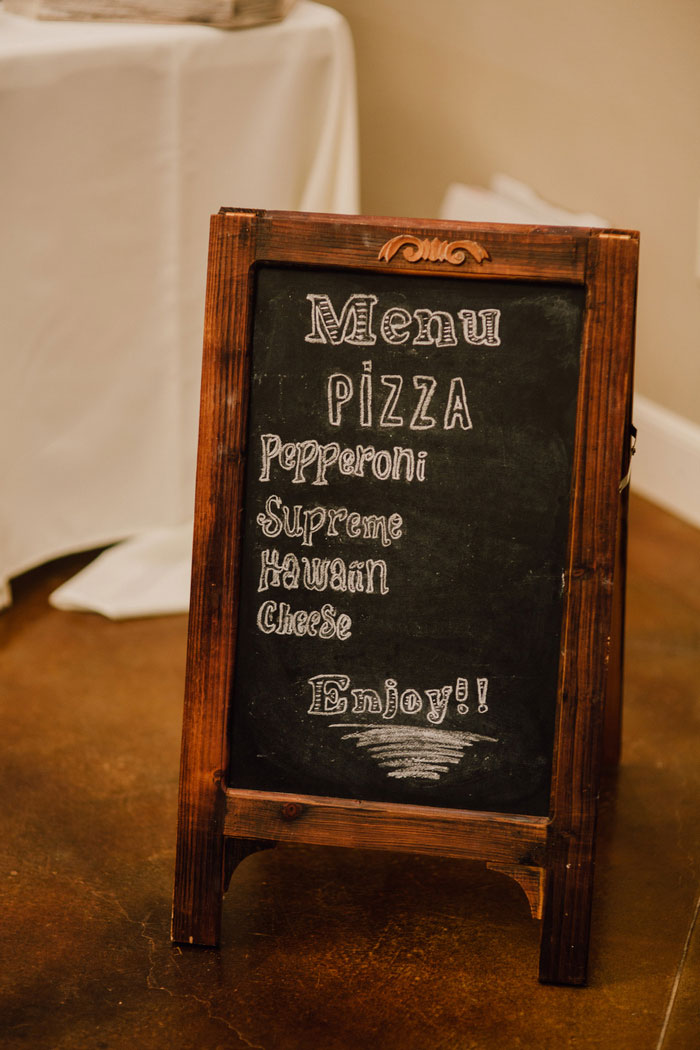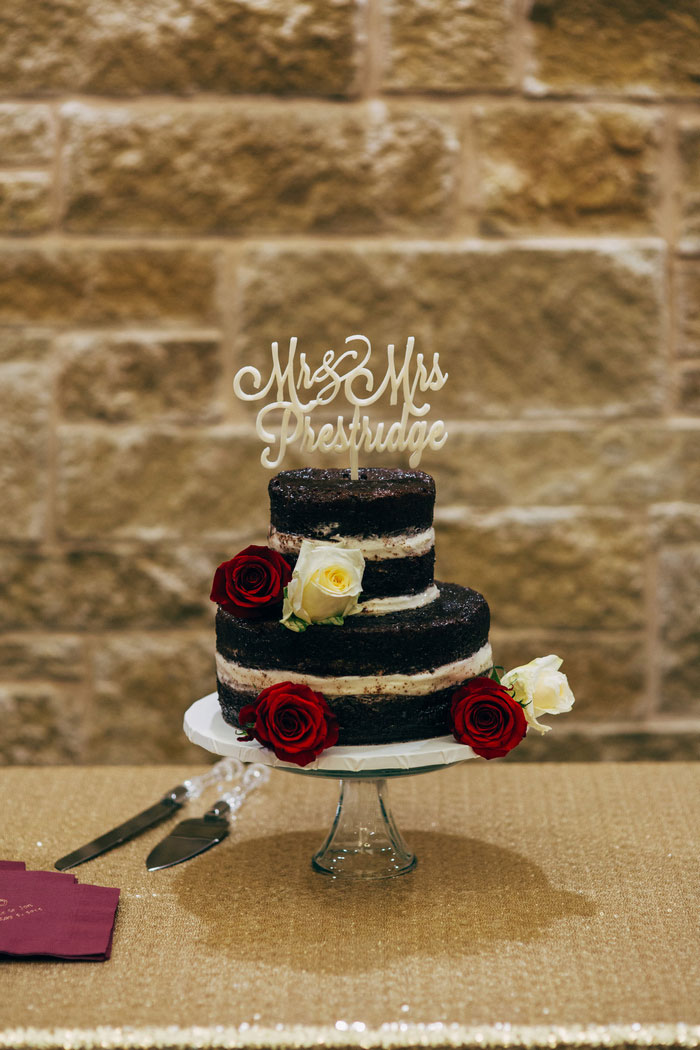 What was the best thing about having an intimate wedding?
I would have to say the atmosphere; it was such a calm wedding and it flew by much faster than I wanted, but during the wedding, there was no stress, no "it's time to throw your bouquet" or "do this" or "do that". We just got to hang out with family and friends, eat good food, and enjoy our day. I felt like we were actually present in our day and because there were not many people there, we really got to feel the love from each and every person. And hearing everyone call me Mrs. Prestridge was just such a joy that I felt all giggly and free, and so, so happy the whole entire time.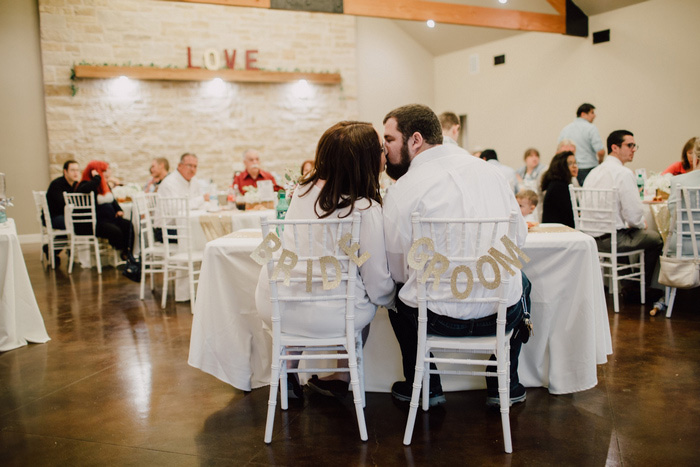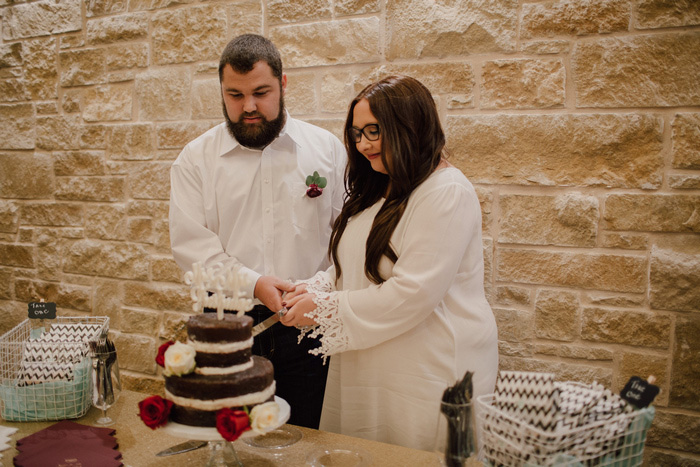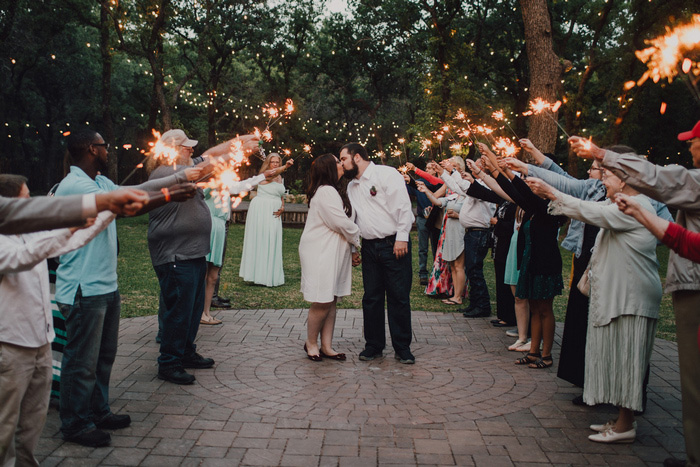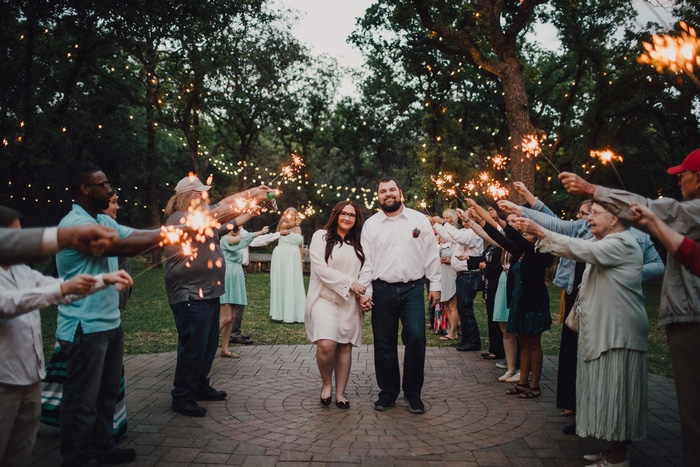 What advice do you have for couples who are considering an intimate wedding?
I would say do what you want to do regardless of what others would like. If you want pizza, have pizza; or burgers or whatever you want! The most important things are the two items you take away from your wedding which are your husband and your photos, so don't sweat the small stuff.