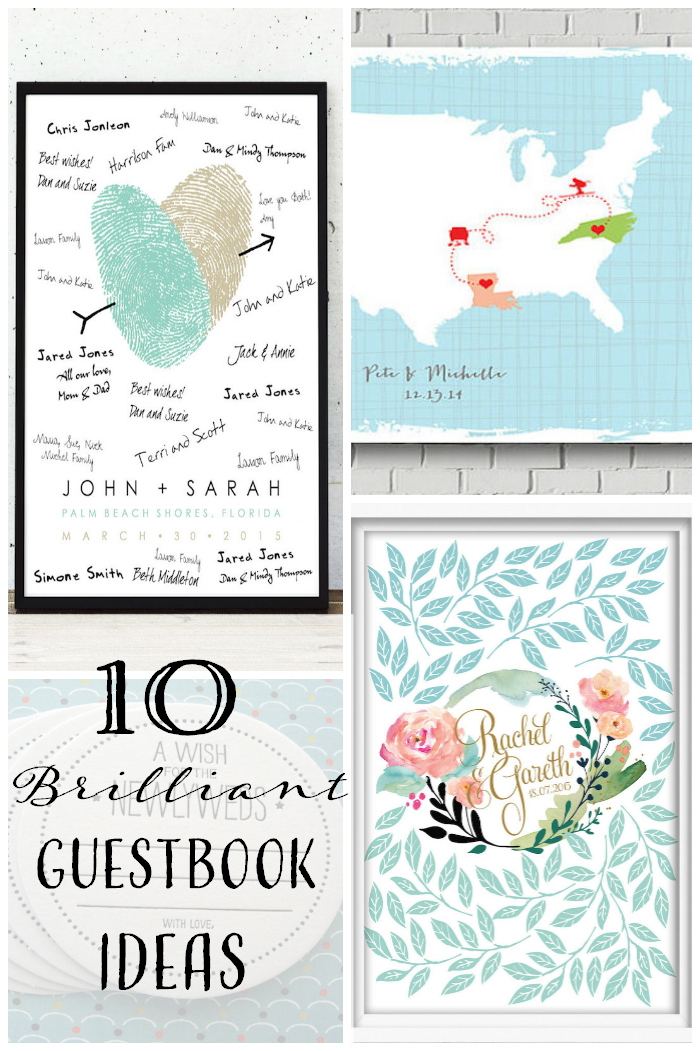 Back in the day when guestbooks were simply, well,  a book, there was always some reluctant guest assigned to "guestbook duty" to make sure everyone signed the book. That poor soul would go around the reception tables and ensure that every last guest signed the book. Fast forward to 2015, and wedding guestbooks have become a fun wedding activity. With an exciting guestbook, guests are eager to write lovely messages and will sometimes even line up to sign. Here are 10 brilliant wedding guestbook ideas we love:
1. Classic book
A classic guestbook does the job as long as you dress it up a bit with a personalized cover, like this custom calligraphy guestbook from starboardpress.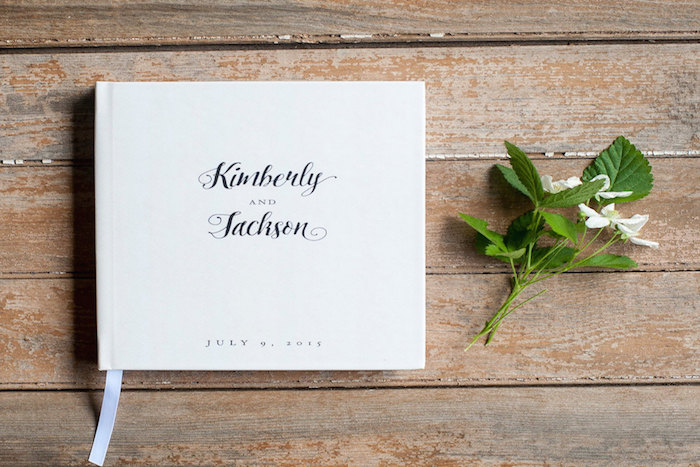 2. Botanical
This design featuring leaves for your guests to sign, is a wonderful alternative to a traditional guest book.  This poster is designed by Helloam.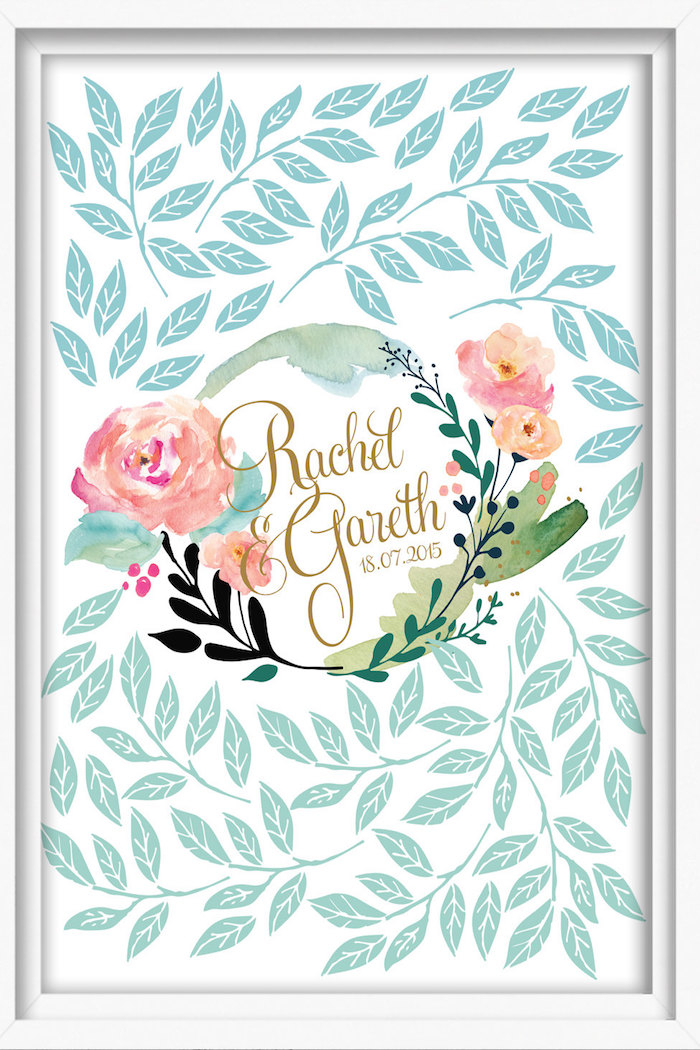 3. Custom Illustration

This custom wedding guest book print by Kathryn Selbert on Etsy features a couple illustration and is the perfect guestbook alternative.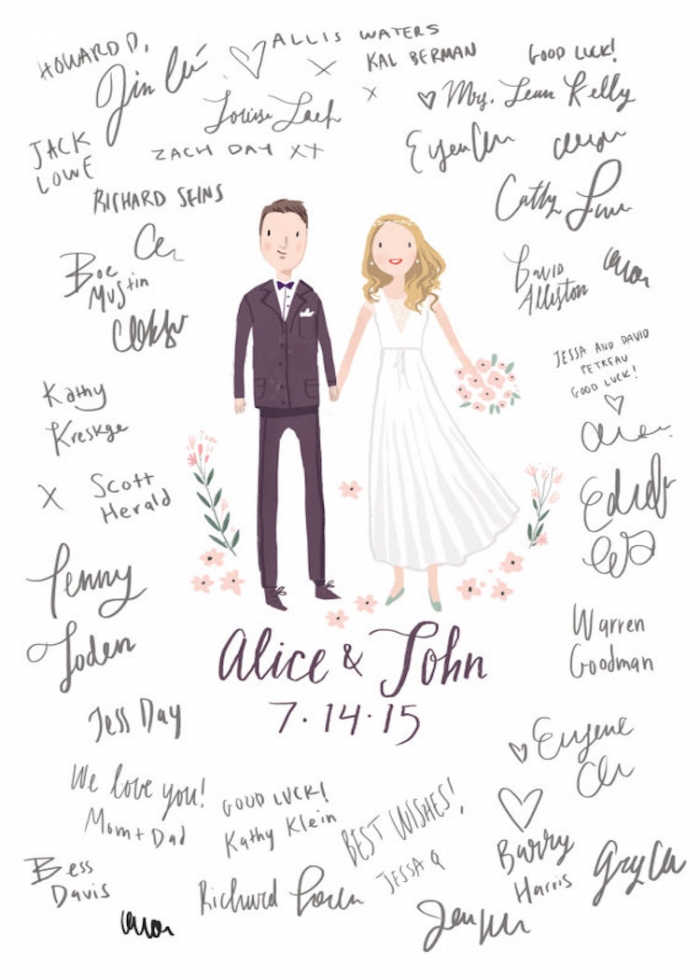 4. Wooden 
This wooden guestbook by TotallySalinda features the places the couple met, lived and married in laser engraved wood. The cover is stunning wood while the inside is paper for guests to sign and is perfect for couple's who want to make their mark on the world.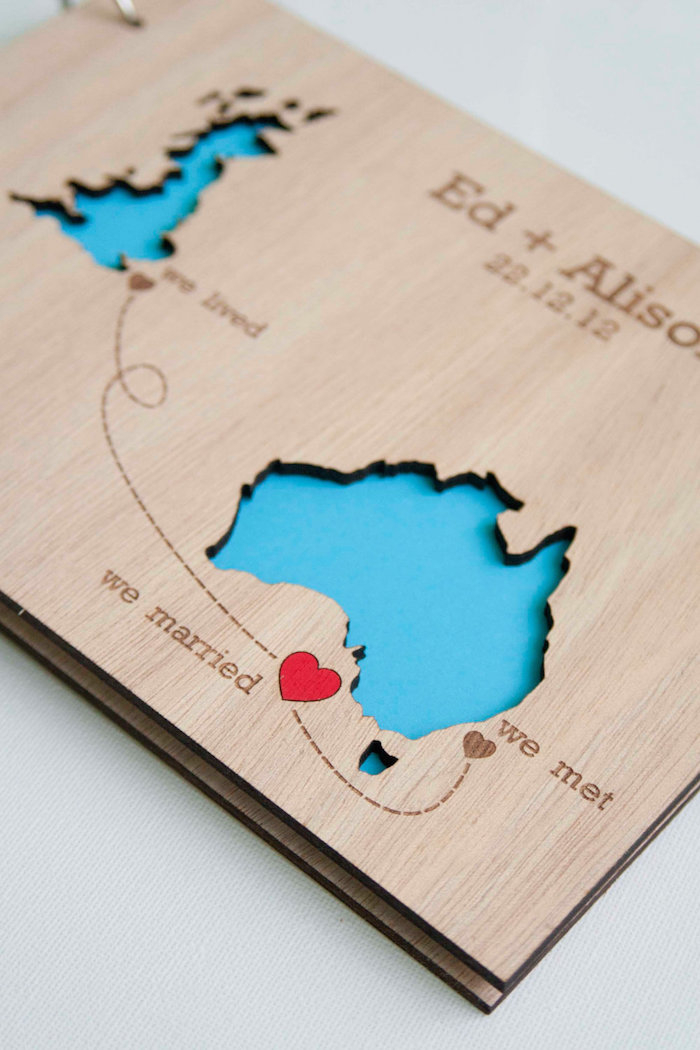 5. Advice cards
At your wedding, chances are there will be people attending who have been married 20, 30 or even 50 years; and they have a lot of advice to give. So give them the option with wedding advice cards. Write questions out on Kraft paper or find some templates on Etsy, such as this set of 50 wedding advice cards by SouthernCards.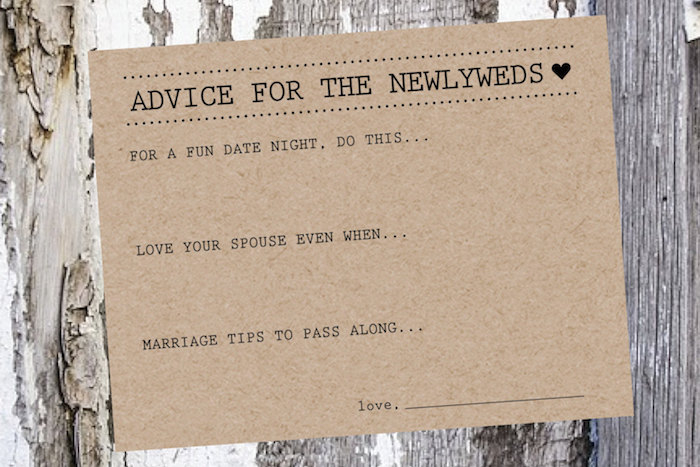 6. Advice coasters
Instead of having a traditional guestbook table, place the "advice cards" at the tables or at the bar, so people can fill them out while they are having dinner or drinks. This letterpress coaster set from LuckyBeePress is a fun, wedding idea.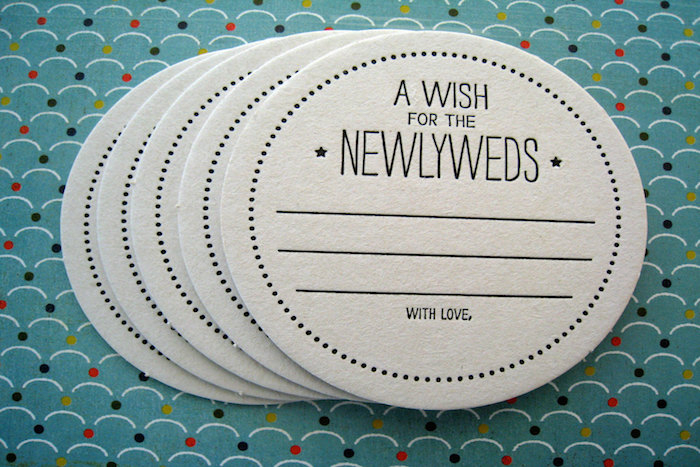 7. Drop jar
The latest trend is wedding guestbooks is the "drop jar." Similar to a shadow box, guests fill out pieces of paper or wood and then drop them into the framed box. It is interactive and an interesting piece of wall art for your home after the wedding. We love this "mason jar of hearts" guest book idea from StrangelyYours.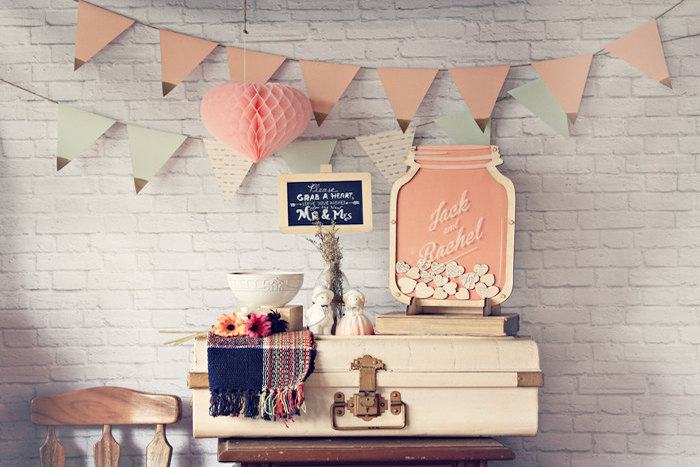 8. Heartfelt wishes
Maybe your guests will want to write something a little more private and not have it displayed publicly on a large poster. In that case, have small pieces of paper, fabric or wood for each guest to write on.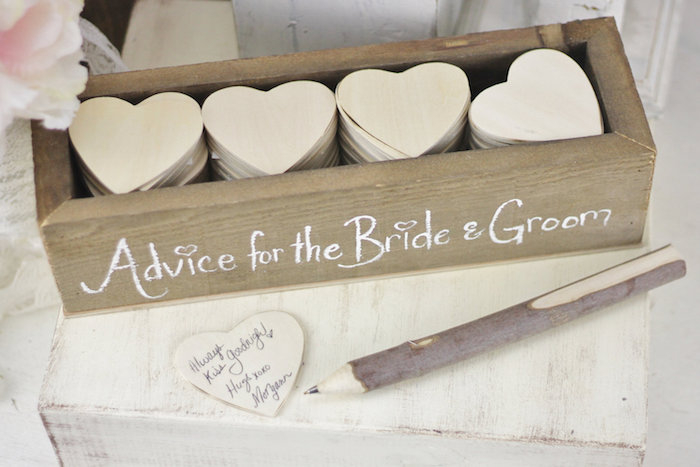 9. Photo poster
This wedding guestbook idea takes the idea of the "fingerprint poster" and a photo poster and melds them into an even more interesting concept. Guests can sign a custom poster of you as a couple that is also a work of art in itself by FlutterbyePrints.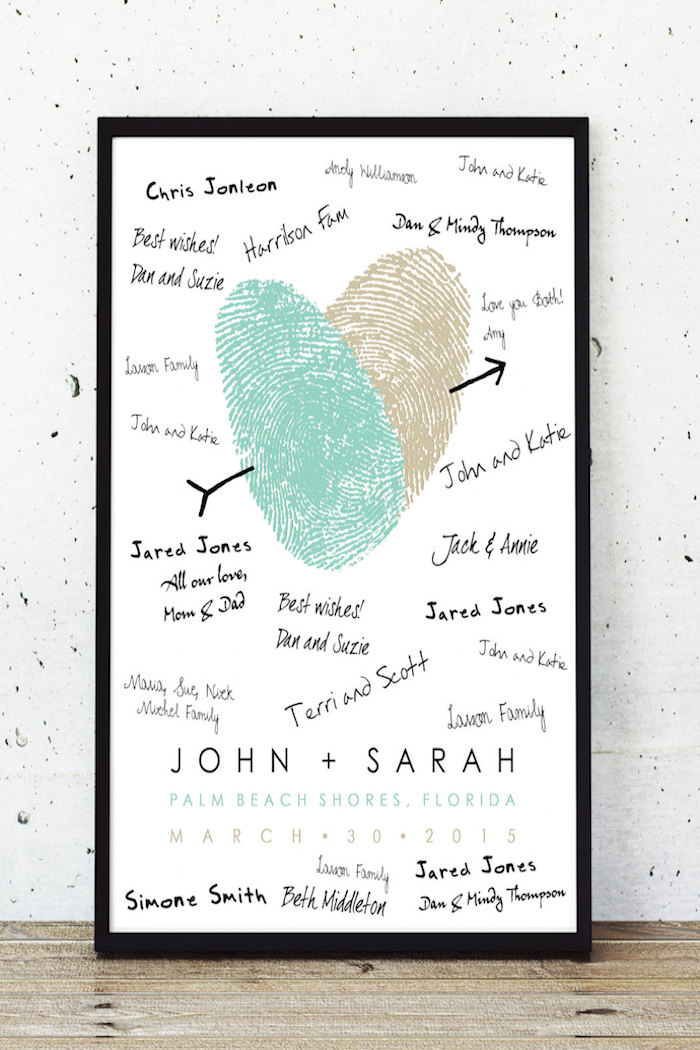 10. Map poster
Map your journey as a couple with a map poster of your travels designed by MarshmallowIncLLC.  You could also have also guests who have traveled far to attend the wedding sign it with where they have come from.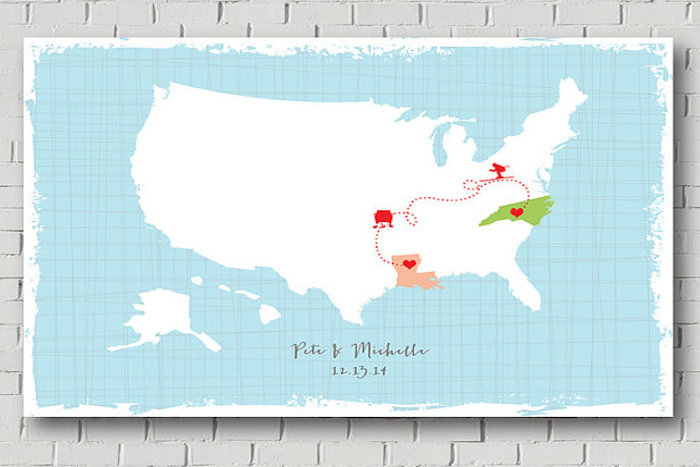 *This post includes Etsy Affiliate links.
Save
Save