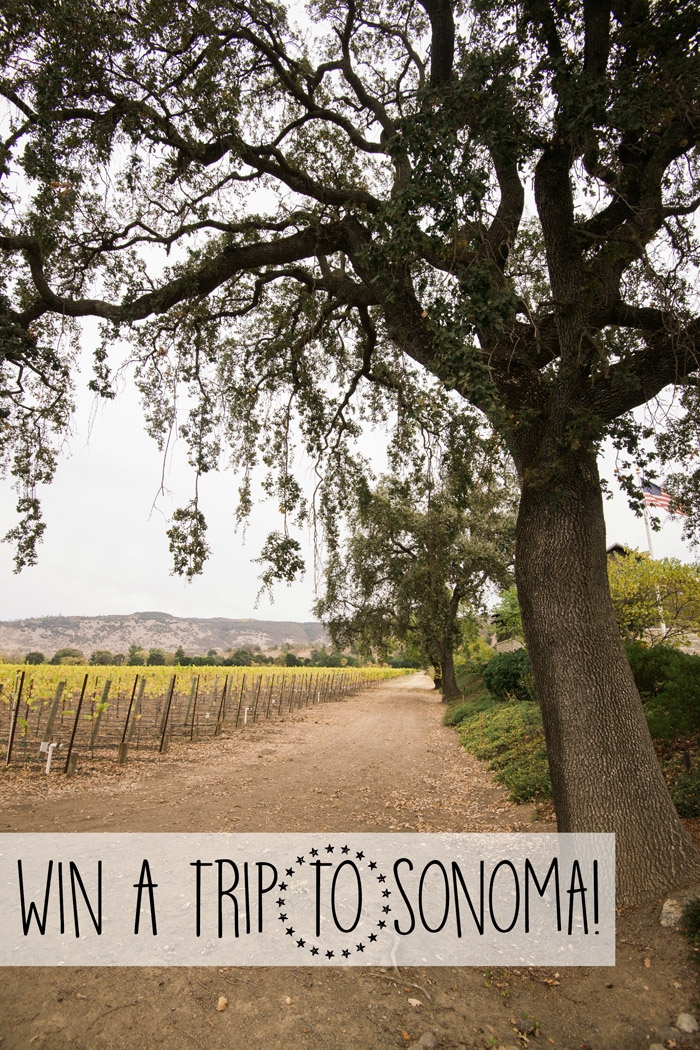 As a wine lover, a trip to Sonoma, California was on my bucket list. I love a good California Cab – and the thought of enjoying a glass or two under the Sonoma sun is downright distracting. Needless to say, when my inbox lit up with an opportunity to experience Sonoma with other wedding and lifestyle bloggers, my dopamine receptors were firing on all cylinders.
Being a wedding blogger is far from glamorous (many of us work at home, alone, wearing black yoga pants covered in animal hair), our daily routine is pretty mundane. Now and then, however, a little glitter is sprinkled our way in the form of a press trip. Those are the moments that make it all worthwhile. And this opportunity kicked it up a notch.
Instead of simply hiring bloggers to write a sponsored post about the Coming Home to Sonoma Sweepstakes, the folks over at Williams-Sonoma, Fairmont Hotels and Resorts, and Fortessa, the brands behind the giveaway, reckoned it was a good idea for bloggers to experience that giveaway for themselves. That way they could authentically describe the experience to their readers. A pretty novel idea, in my books.
The partnership between Williams-Sonoma, Fairmont Hotels and Resorts, and Fortessa is all about bringing people who are interested in food, wine, travel and entertaining a total experience. The Coming Home to Sonoma Sweepstakes is truly a celebration of that partnership. Before I tell you all about how you can have a chance for you and your sweetie to experience a weekend of luxury under the Sonoma sun, let me give you a little run of what you will win.
The Coming Home to Sonoma Sweepstakes includes:
Domestic Airfare for Two
Three days, two nights at Fairmont Sonoma Mission Inn
VIP Tour and Cooking Classes at Williams-Sonoma
VIP tour and wine tasting at Silver Oak Winery
Two dinners at some of the finest restaurants in Sonoma
The Approximate Retail Value of the Prize is $4,999 USD.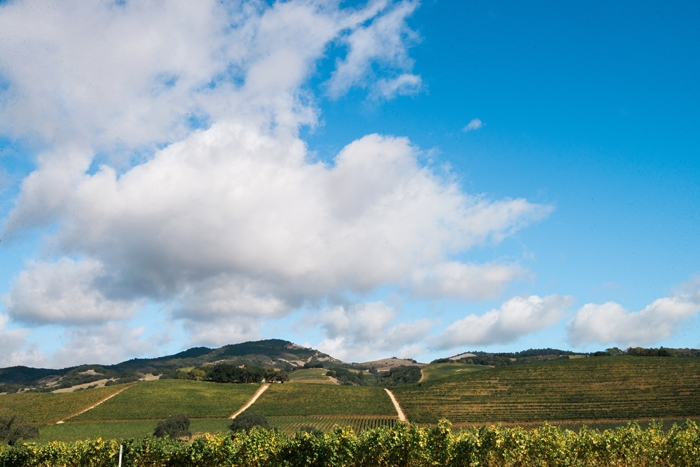 Here's how it all unfolded for me:
I arrived at The Fairmont Mission Hill Sonoma feeling a bit jet lagged – but once I set foot on the luxurious grounds, it didn't take me long to perk up. The Fairmont Mission Hill Sonoma was built in the style of California's early missions back in the 1920's. A major renovation in the late 20th century returned the inn to its 1920's grandeur, and in the early 1990's, the Boyes Hot Springs, 135°F natural artesian mineral water, was discovered on the site of the inn. These geothermal springs are used by the inn today in the pools and whirlpools. Sadly, I didn't have time to experience the hot springs – but if I won this trip, it would be at the top of my list – along with the dinner at the Fairmont, of course, where the food is downright delish!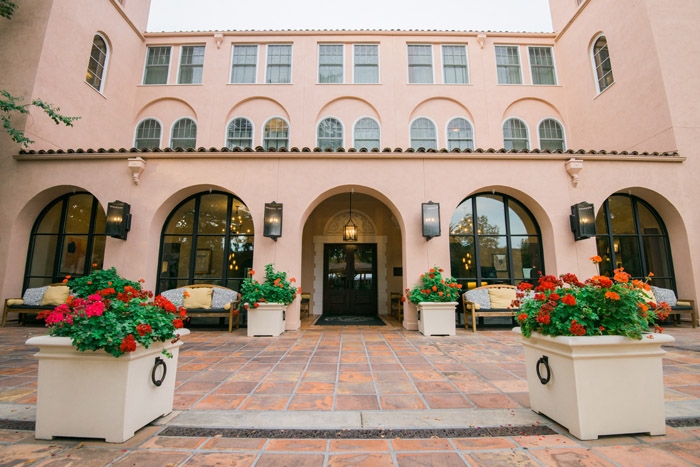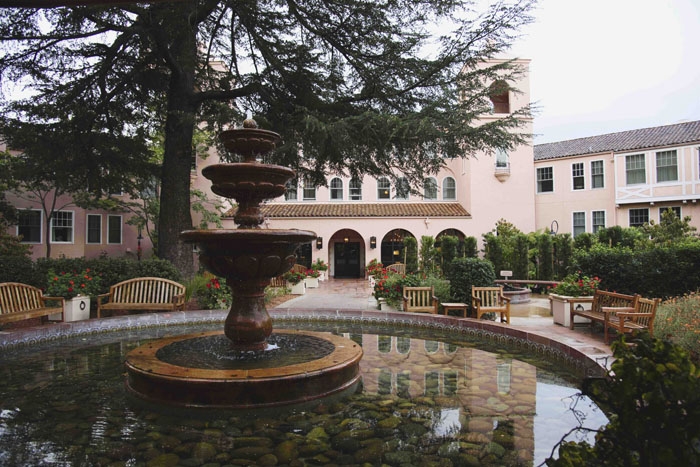 The events officially kicked off the evening of our arrival, when bloggers met up for champagne on the hotel grounds. After a few sips of bubbly, we were whisked away to The Girl and the Fig's Suite D in down-town Sonoma, where we enjoyed an incredible meal in an amazing setting! (Elegant glassware and tableware provided by Fortessa.) Suite D is a multi-purpose, urban-industrial event space that is perfect for intimate weddings!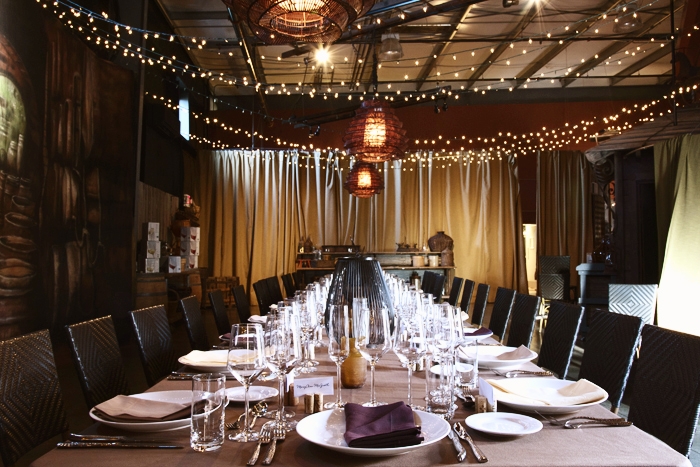 The following day, San Francisco hot shot chef Thomas McNaughton (Flour + Water) showed us how to make pasta at the Williams-Sonoma flagship store in down-town Sonoma. So much fun!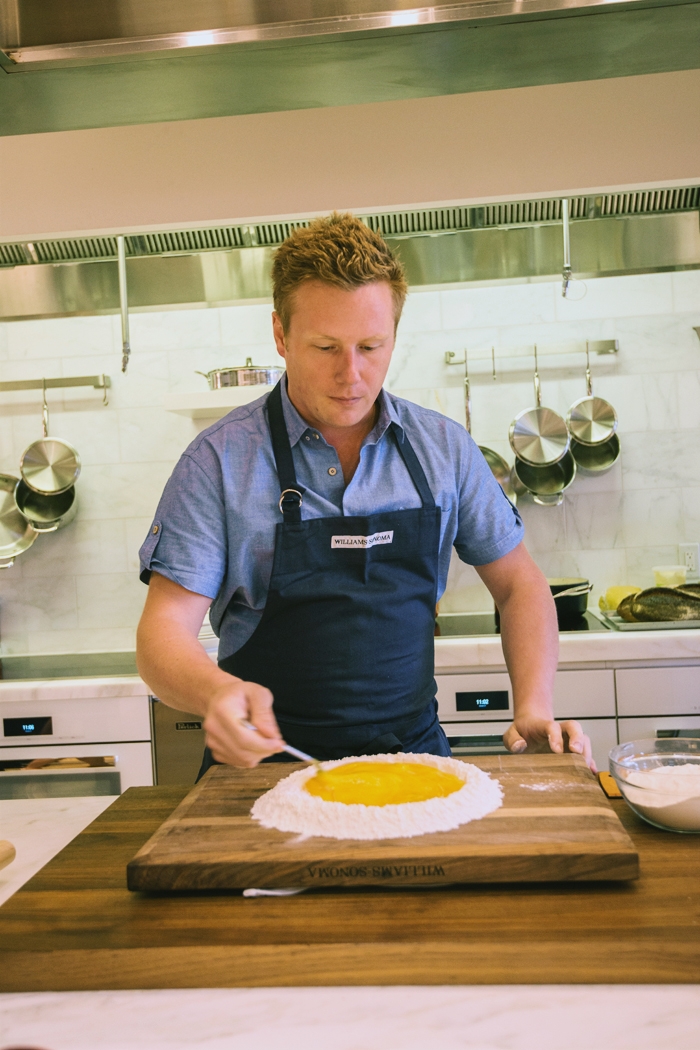 Even more fun was the fact that I got to stuff my face with so many rounds of Thomas's gourmet dishes, that quite honestly, I lost count.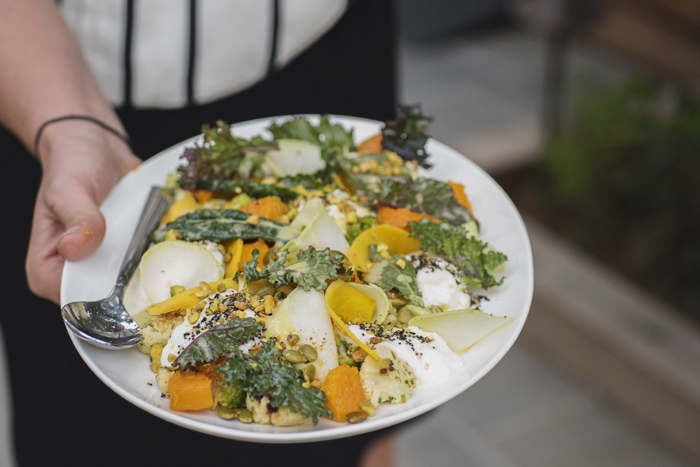 By the end of it, I was tempted to find a quiet corner of the shop and curl up in the cozy William's Sonoma alpaca throw tucked inside my swag bag, but I checked my itinerary and realized that we were heading over to Silver Oak Winery in Napa. Yay! (Don't we all look so bright eyed and bushy tailed here? It's a pre-pasta photo.)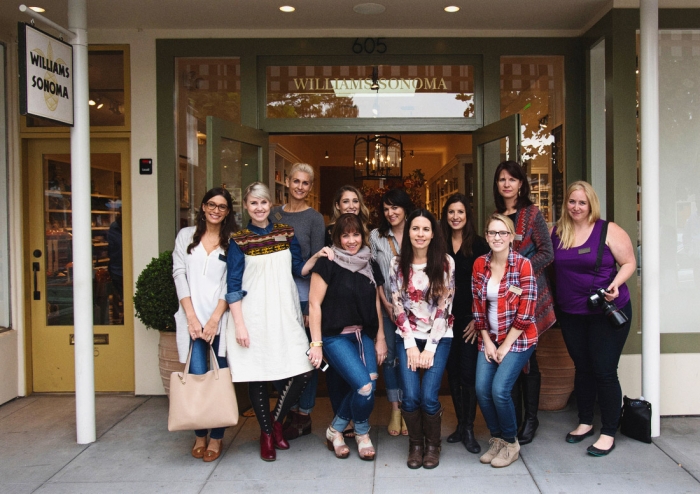 (Front row) Melissa Baran, Style Me Pretty; Brittany Watson Jepson, The House that Lars Built; Jocelyn Canrinus, Wedding Chicks; Jen Campbell, Green Wedding Shoes; Mary Elizabeth Vereet, Once Wed; (Back row) Amy Squires, Wedding Chicks; Eden Passante, Sugar and Charm; Cassandra LaValle, Coco and Kelley; Jeanine Donofrio, Love and Lemons; Christina Friedrichsen, Intimate Weddings; Christina McNeill, Snippet and Ink
Since I am a Cabernet kind of girl, I was quite interested in the fact that the family-owned Silver Oak Winery is dedicated to producing only Cabernet Sauvignon. And it is a mighty fine Cab, indeed! In fact, I dare say it's some of the best I've had!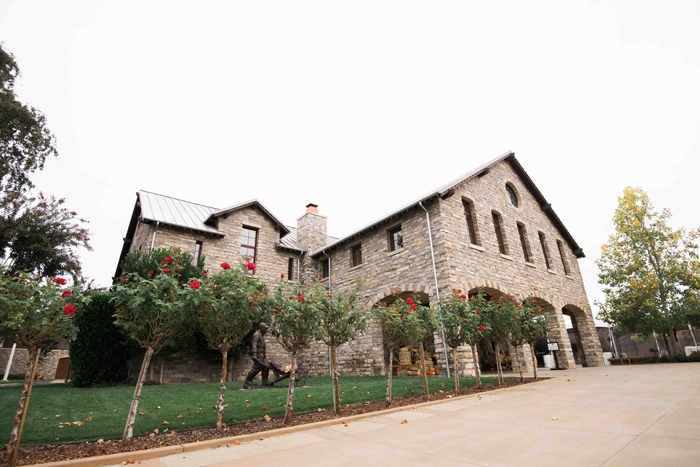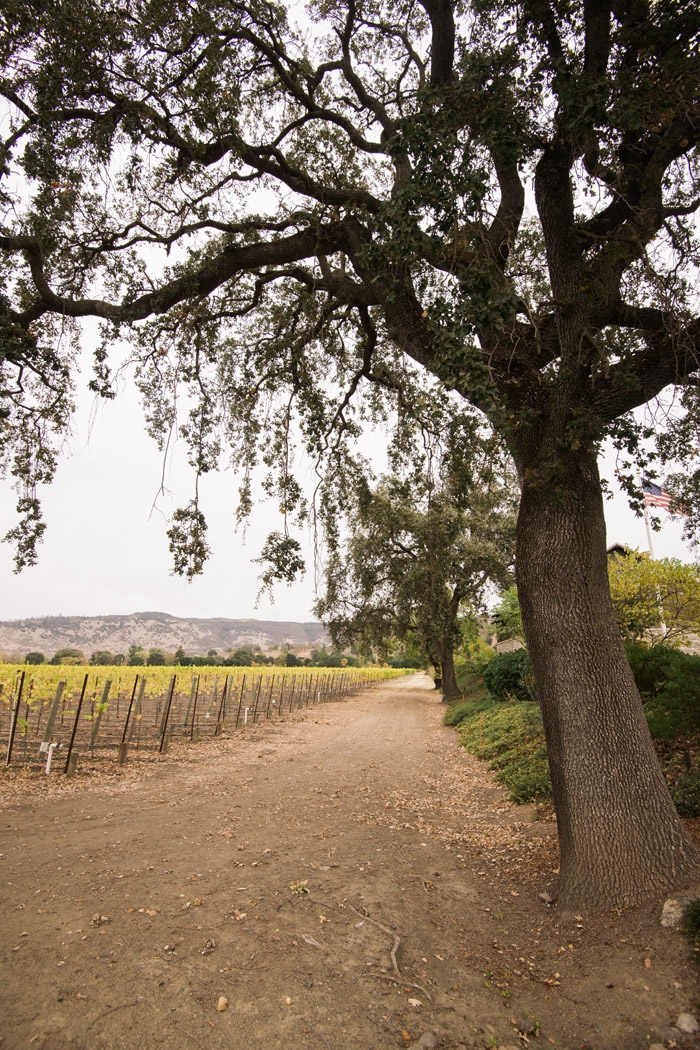 I was awestruck by the amount of vineyards in the region. No matter which direction I set my gaze, a sea of grapevines in myriad shades of green stretched out to the horizon. A perfect setting to take a stroll with your sweetheart, don't you think?
If you are chomping at the bit to put your name in the hat for this incredible giveaway, simply visit Coming Home to Sonoma and fill out the entry form. There is no purchase necessary. The sweepstakes are open to Canadian and American residents.
Good luck!
Photo One, Two, Three, Six, Nine, Ten: Christina Friedrichsen, Intimate Weddings; Photo Four, Five, Seven, Eight: Mark Poss, Fortessa
This is a sponsored conversation written by me on behalf of Fortessa. The opinions and text are all mine.