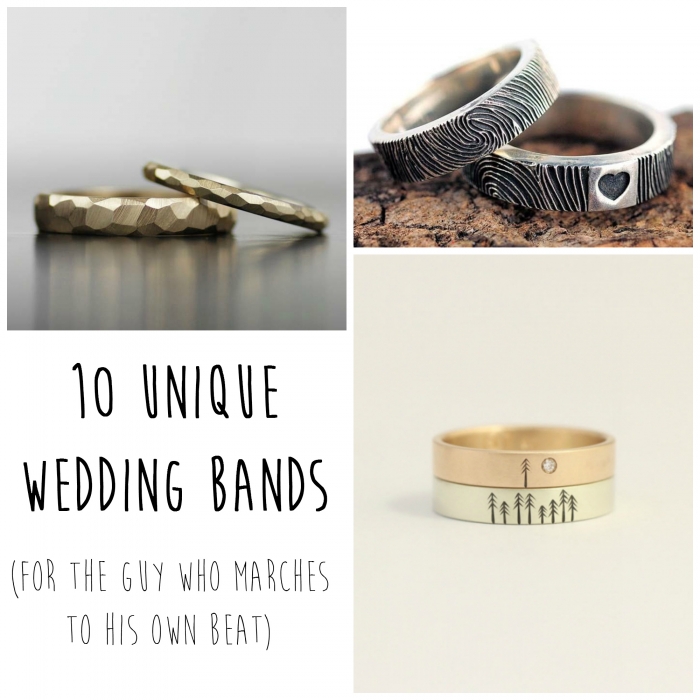 If your groom likes to march to his own beat, why not get him a ring that sets him apart from the rest? We've rounded up 10 unique Etsy wedding bands that are anything but ordinary!
A personal and romantic idea is a matching his and hers set of bands like this Aquamarine wedding band set from TorkkeliJewellery.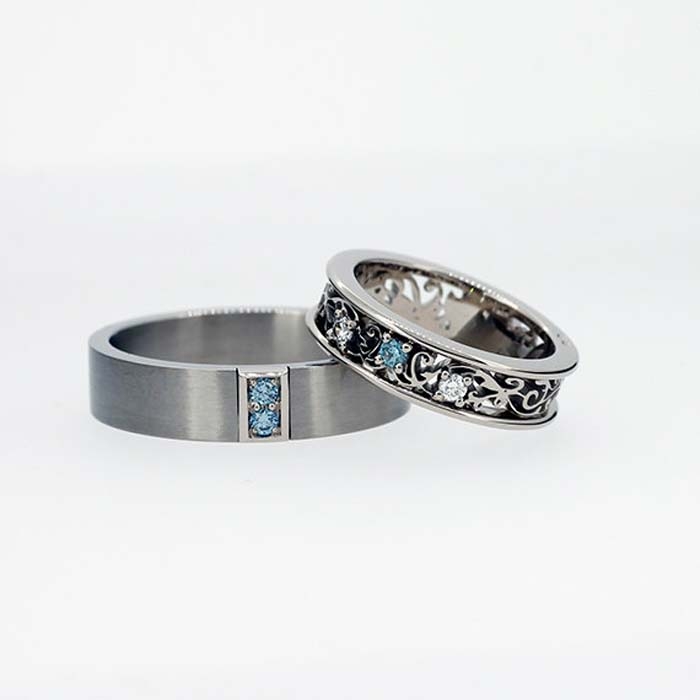 This rustic  wedding band from thebeadgirl is simple, but has a rugged, earthy vibe that can be boho or even dressed up and more sophisticated.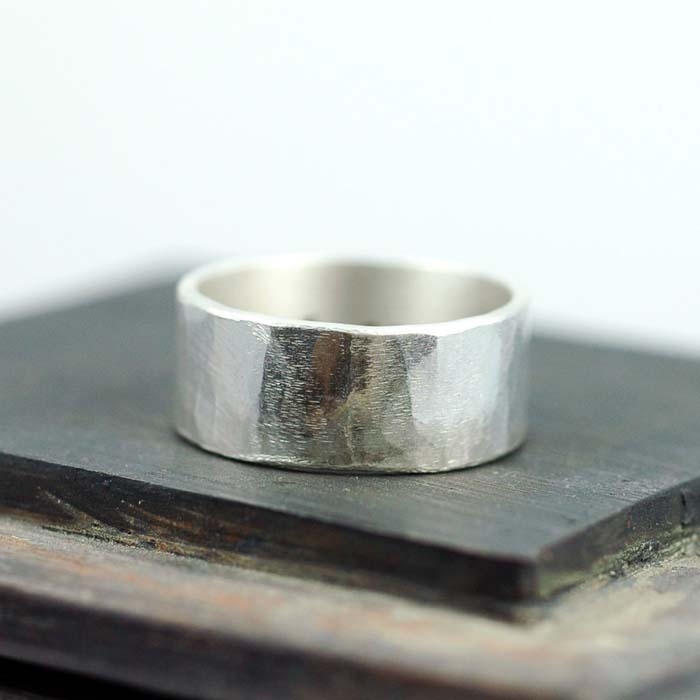 Sometimes adding texture can transform a traditional wedding band into something that looks really interesting and personal like this modern faceted wedding band from lolide.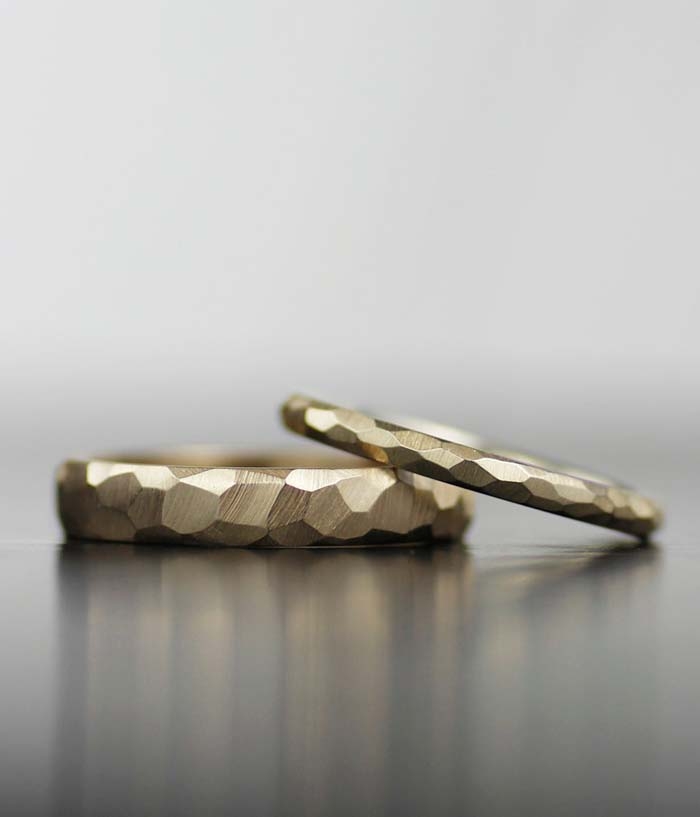 Are you looking for something that is completely different? These fingerprint wedding bands from rockmyworldinc will have everyone talking!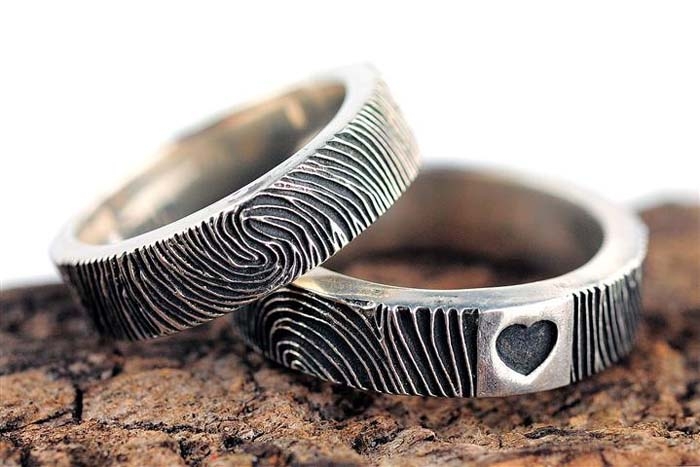 Another fingerprint option that is more subtle is this custom finger print wedding band from GNGJewel. This band looks like a traditional wedding band on the outside, but inside it carries a surprise!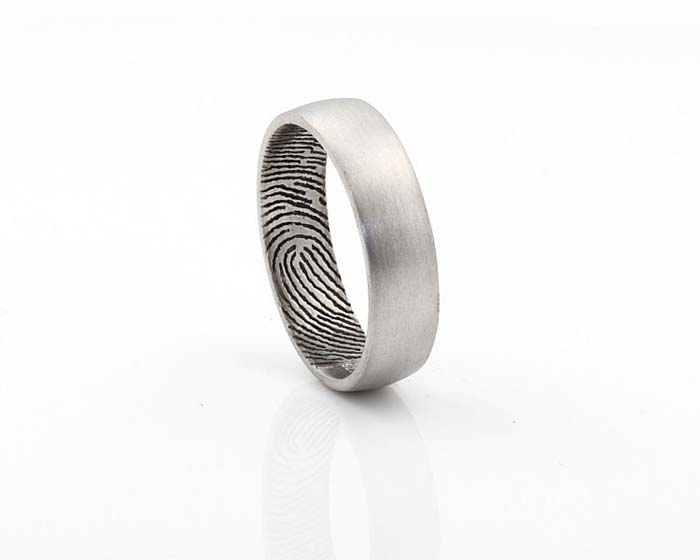 Rose gold is very on trend right now and this rose gold wedding band from TheSlyFox would be perfect for the groom who wants something traditional, but stylish and fashionable.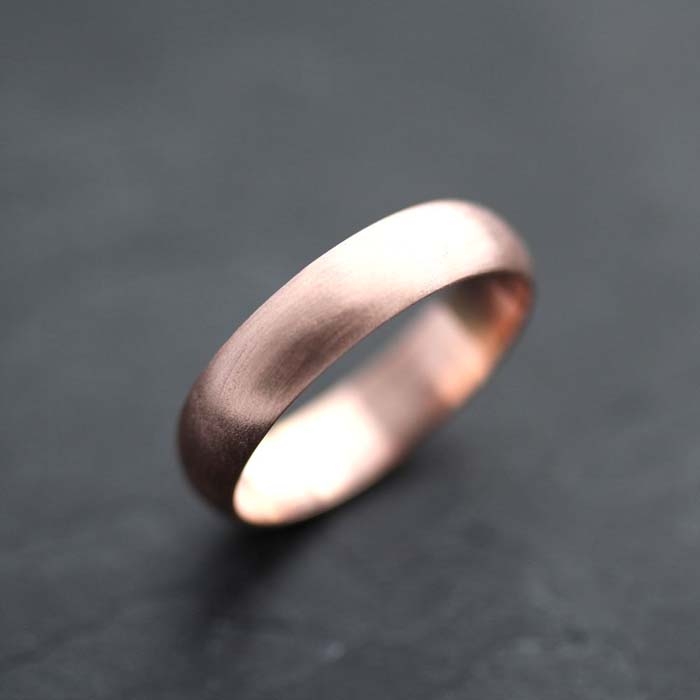 Going with the rose gold theme, this faceted rustic rose gold wedding band from lolide is stunning, don't you think?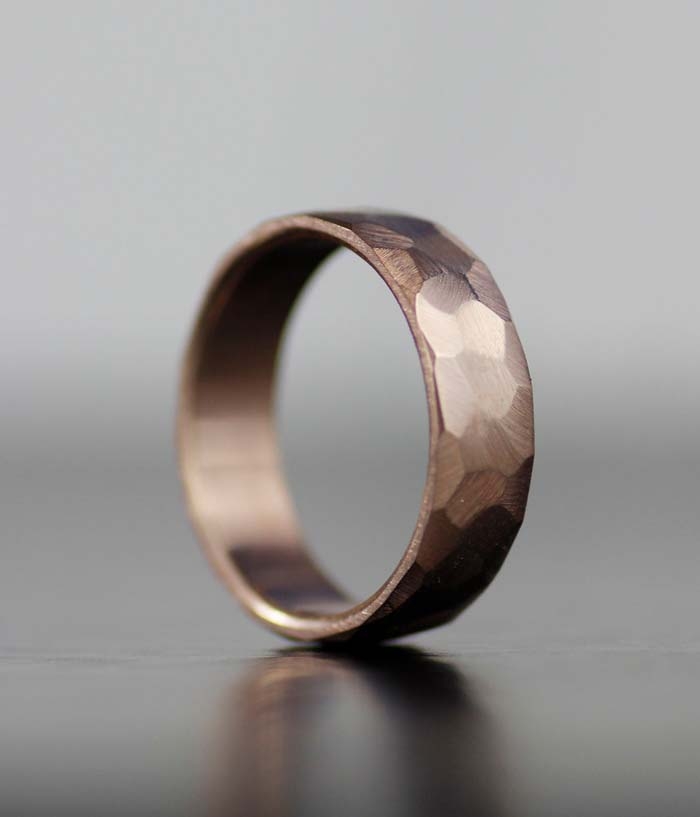 If there was ever a ring that defined the boho feel this raw diamond wedding band from JewelLUXE is it! This wedding band is edgy and raw as well as earthy and laid back.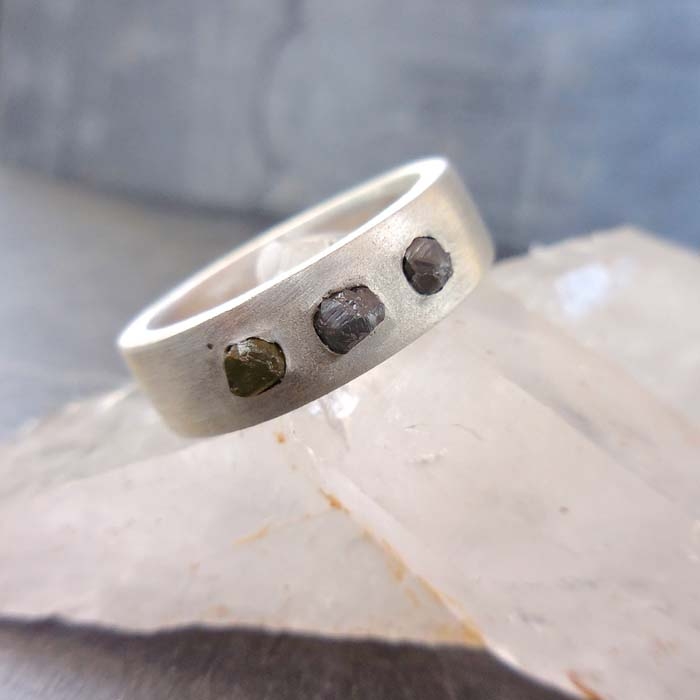 These beautiful wedding bands with tree engravings from ashhilton are a sophisticated and whimsical choice.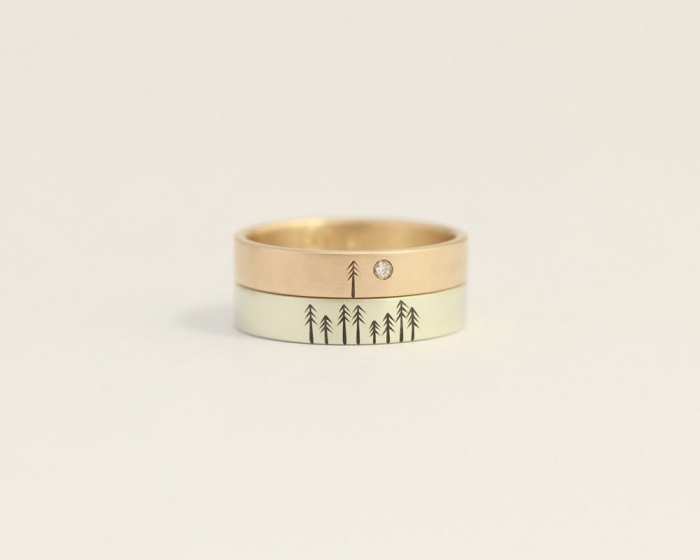 This matching wedding ring set with black and white diamonds from lolide is ultra modern and sleek for the sophisticated couple who leans more towards a minimalist look.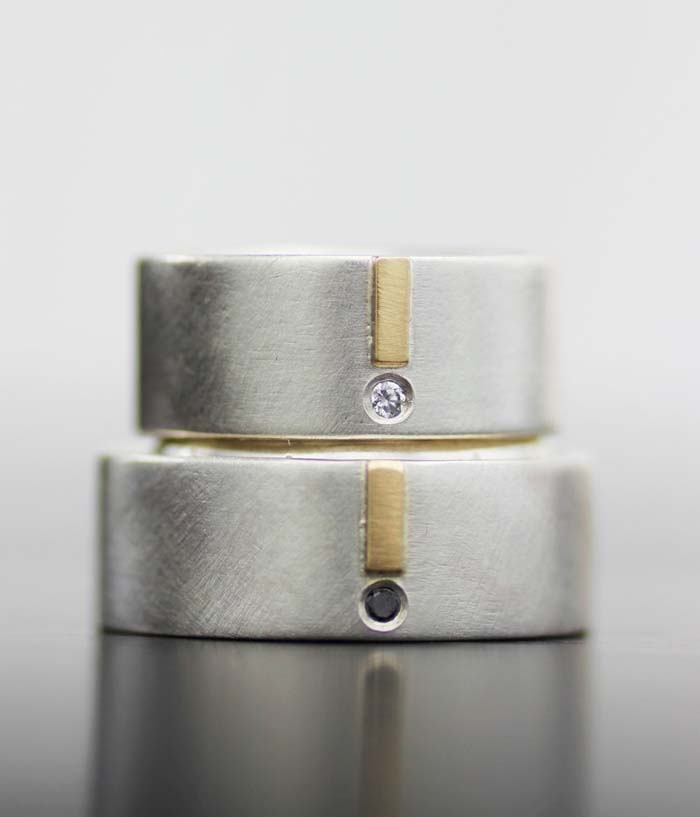 *This post includes Etsy Affiliate links