Chelsea and Ross escaped to a Hawaiian paradise to say their vows. The breathtaking Haiku Mill provided the backdrop for their 10-guest wedding.
"It was stuff of dreams!" says Chelsea, who adds they were able to keep their wedding cost to only $10,000.
Another bonus of having a small destination wedding was that it meant zero stress for the couple.
"We could be ourselves and relax and truly take in the beauty of our surroundings, without the pressure of entertaining guests or worrying about timelines," says Chelsea.

Kudos to Chris J. Evans for capturing this little wedding so beautifully!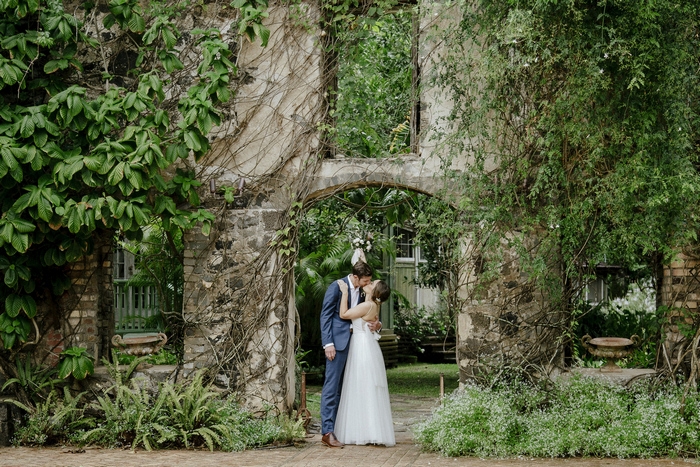 Chelsea, 27 &  Ross, 28
Location:  Haiku, HI
Wedding Date: November 22, 2017
Number of Guests: 10
Wedding Cost: $10,000 (all inclusive: dress/suit/accessories/alterations/wedding bands/minister/flowers/cake/appetizers/champagne/venue rental/videographer/photographer/wedding planner)
Wedding Ceremony Location: Haiku Mill
Wedding Reception Location: The Wooden Crate @Lumeria Maui, not pictured but we had a very beautiful dinner after leaving the mill. It totally catered to Ross and I's foodie hearts.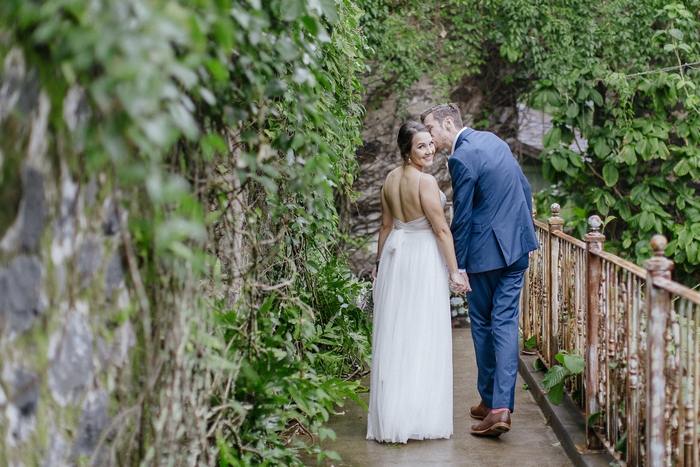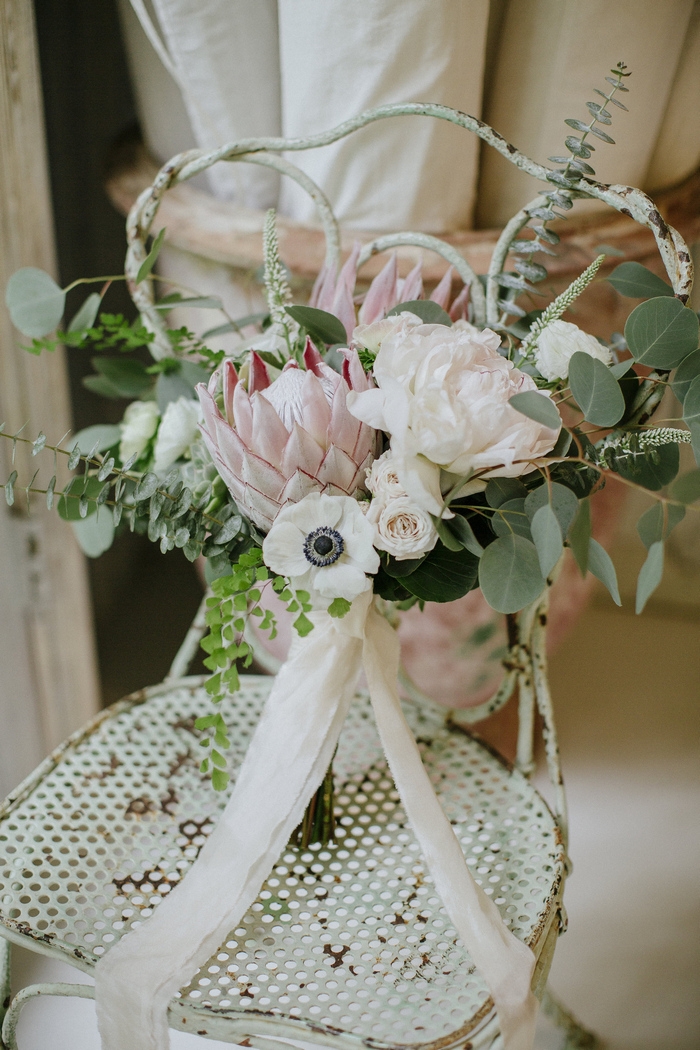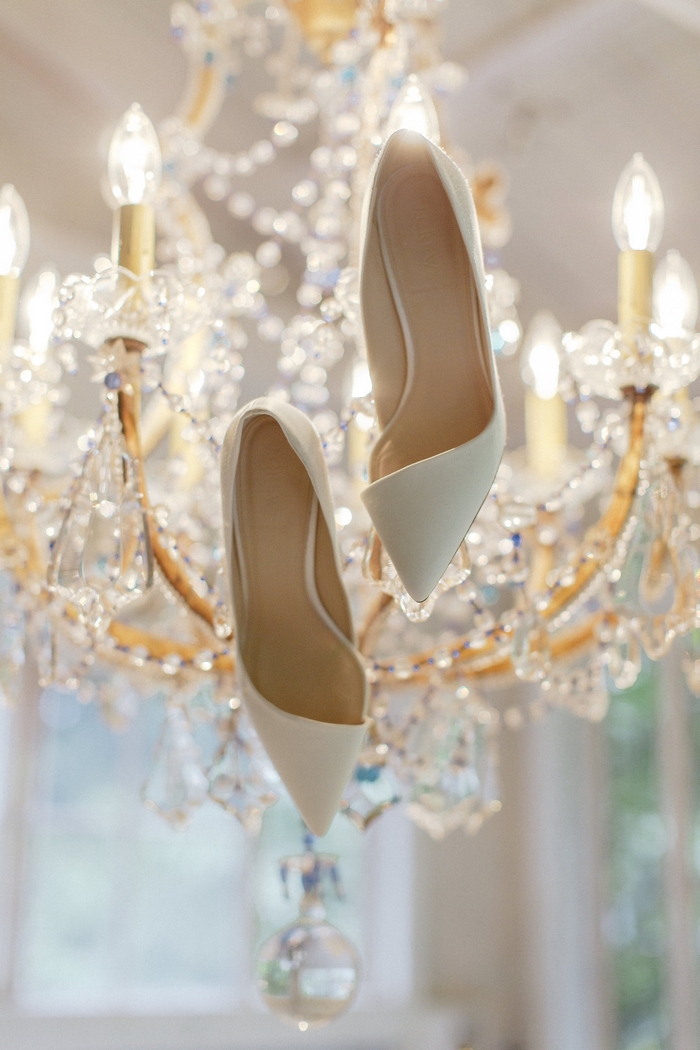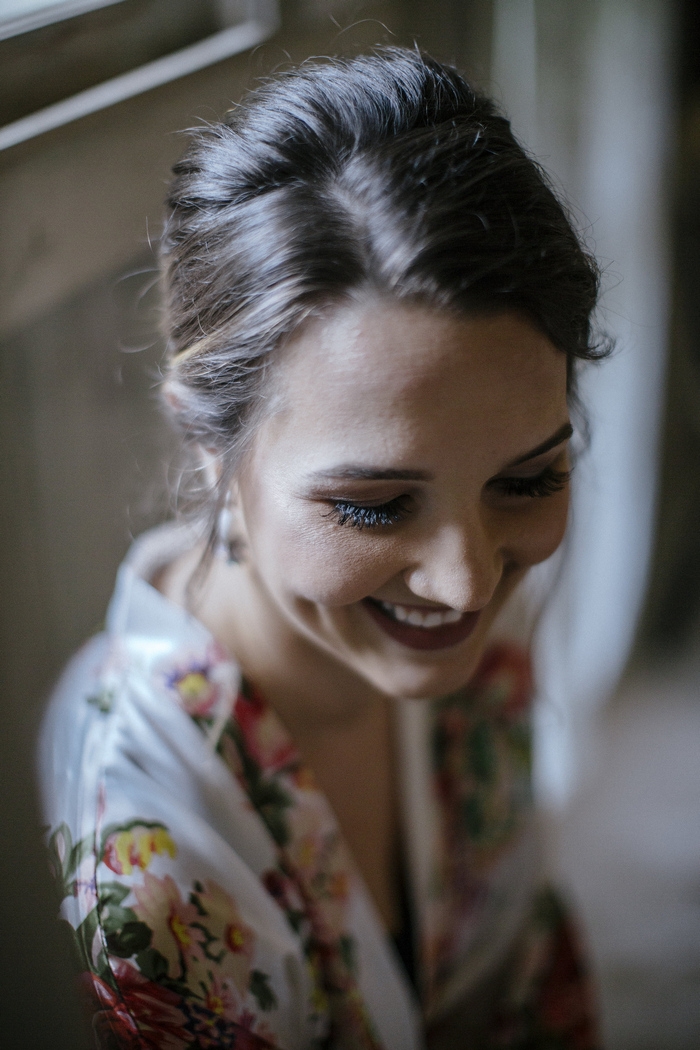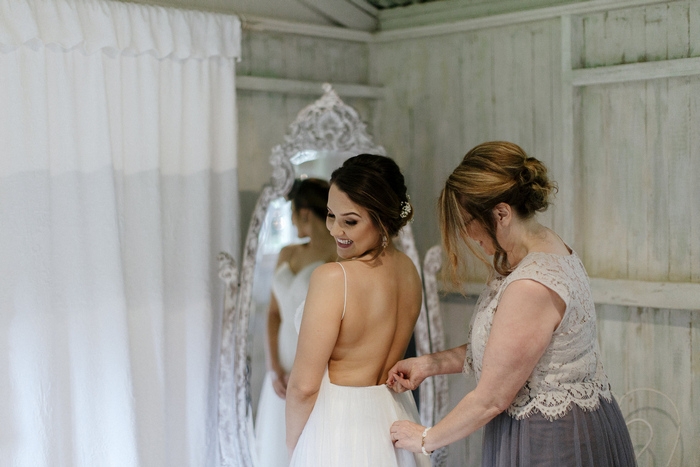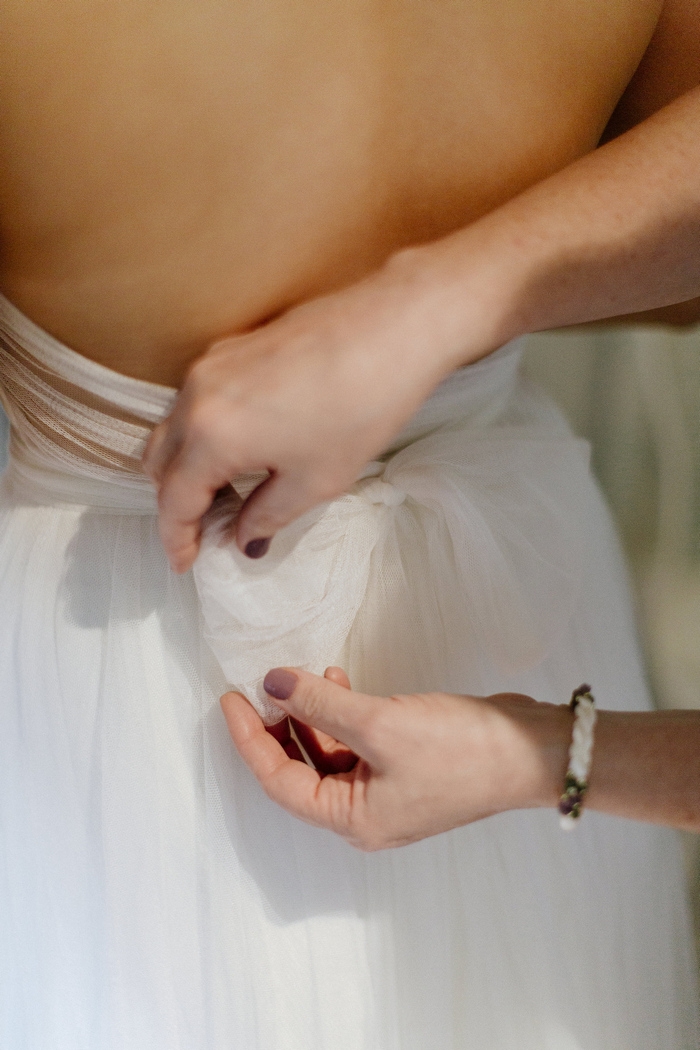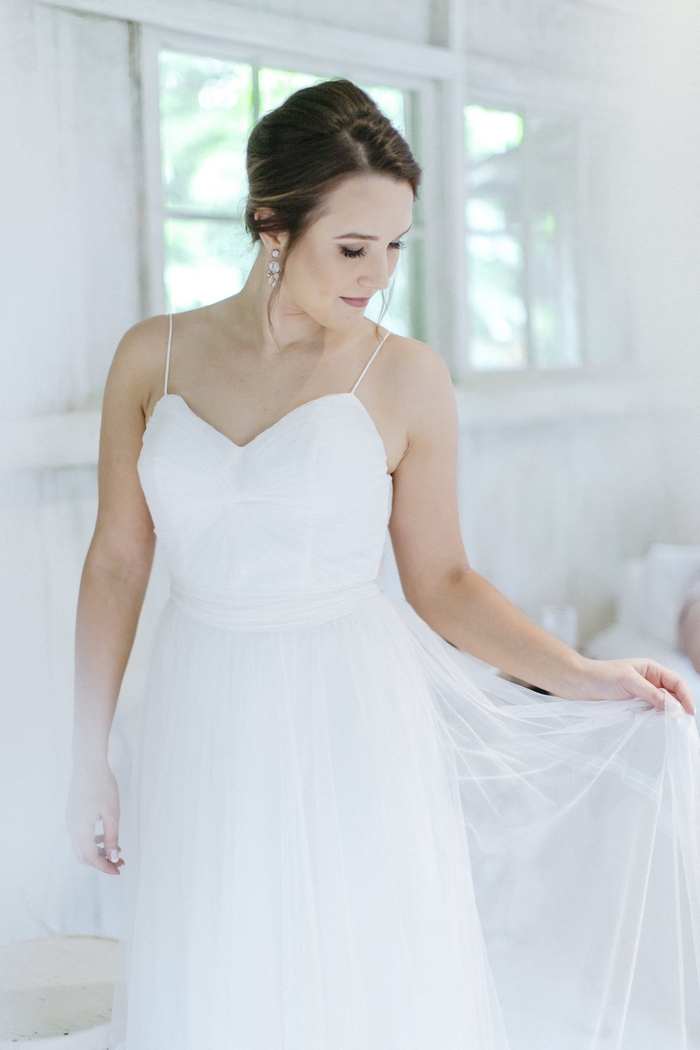 Why did you have an intimate wedding?
I had always wanted a destination wedding. I love travel and experiencing new places and cultures. Since Ross and I met he has joined me in this love. Originally I had dreamed of Banff or Iceland, but Ross prefers beaches and sun to the snow. So I decided to "compromise" on Maui. Oh darn, right? My family had already planned a family vacation for November, so we decided to save some money and tack a wedding on as we knew part of the family had already booked. We would have eloped but we knew our parents would want to be there to witness, so we ended up with a small guest list of 10. Also 10 guests was the maximum for "elopement" pricing at our venue which worked out beautifully and gave us some HUGE savings.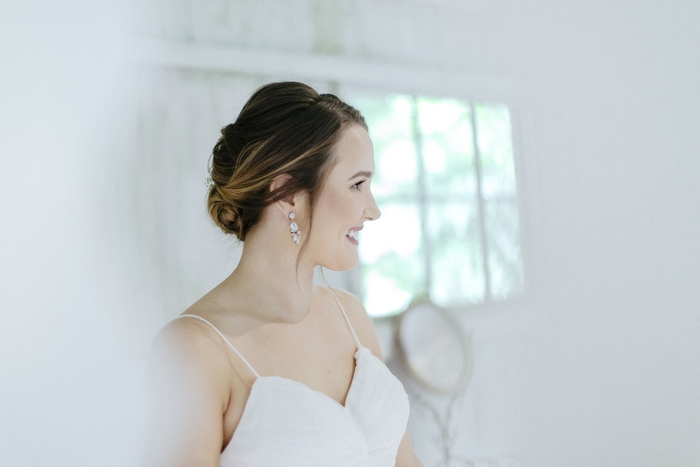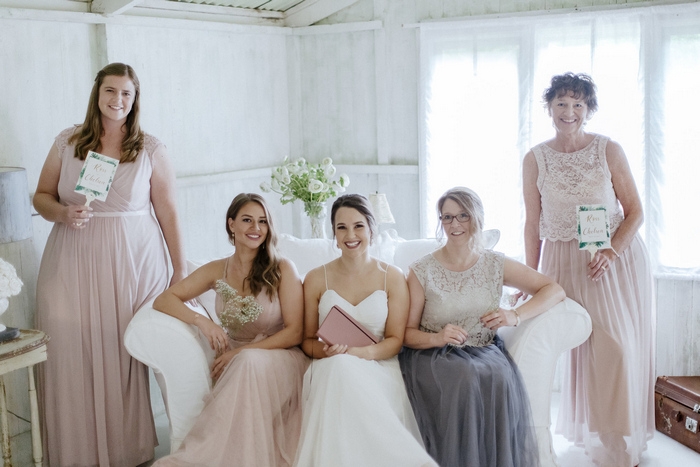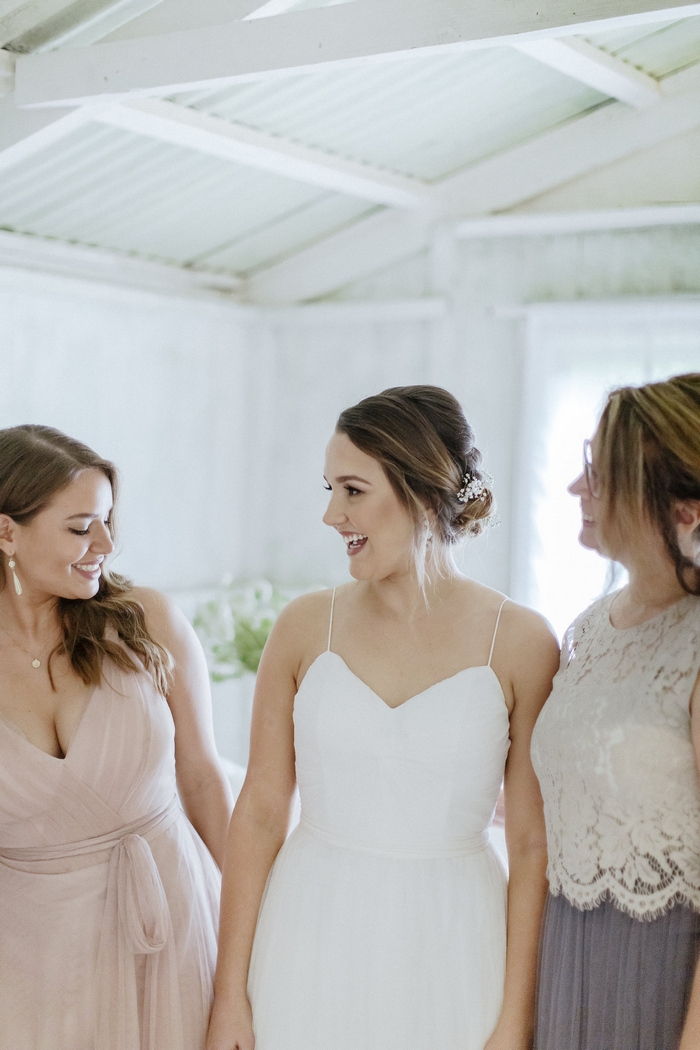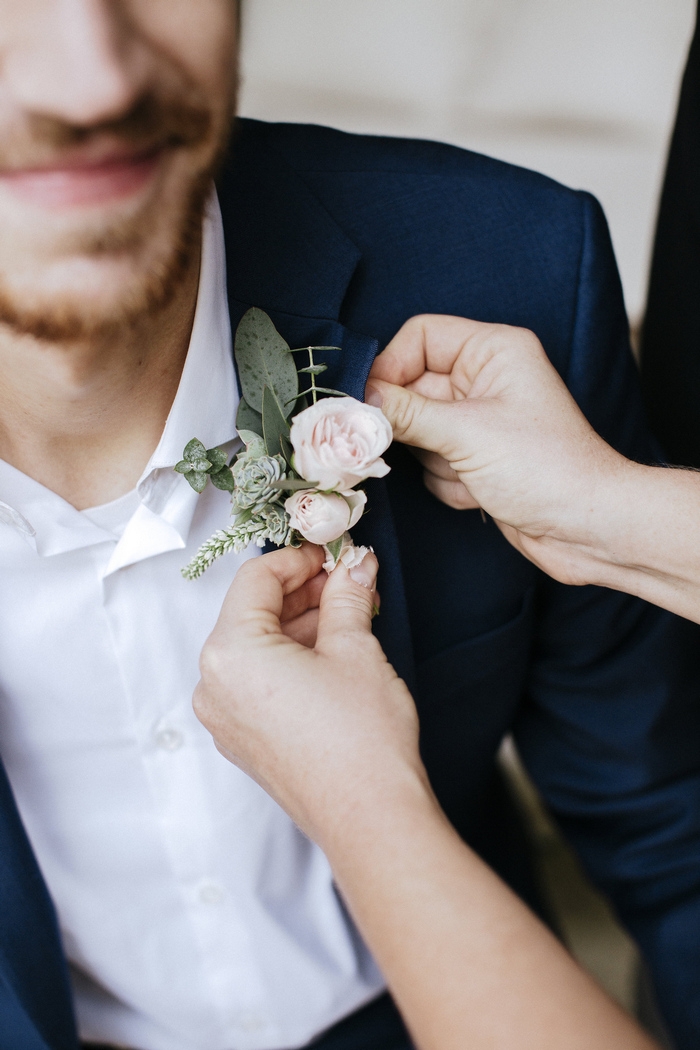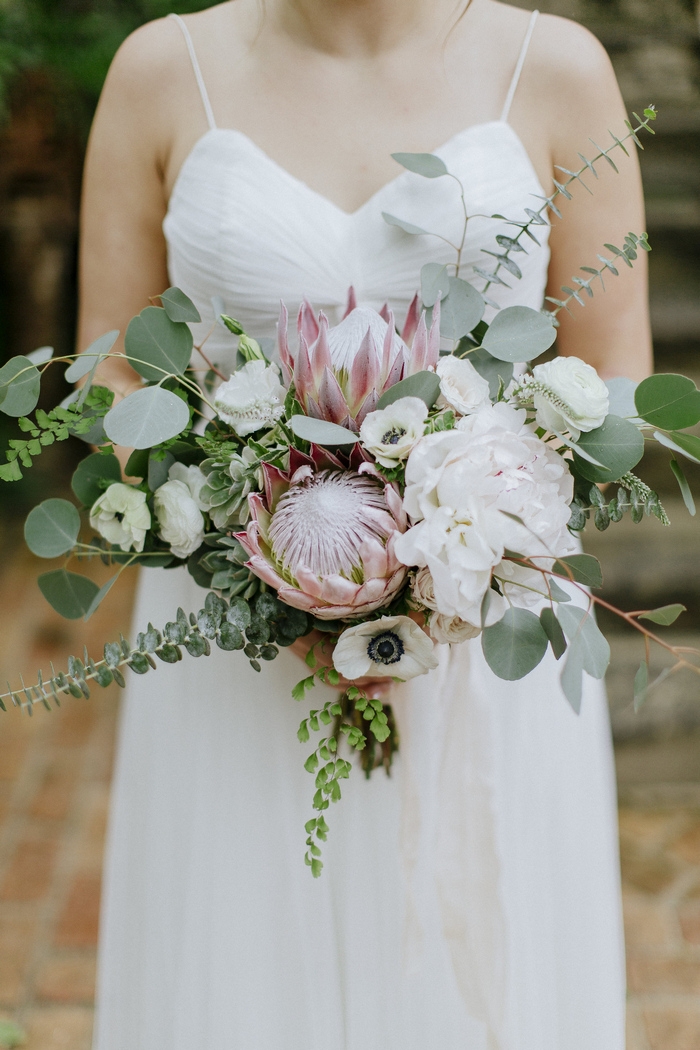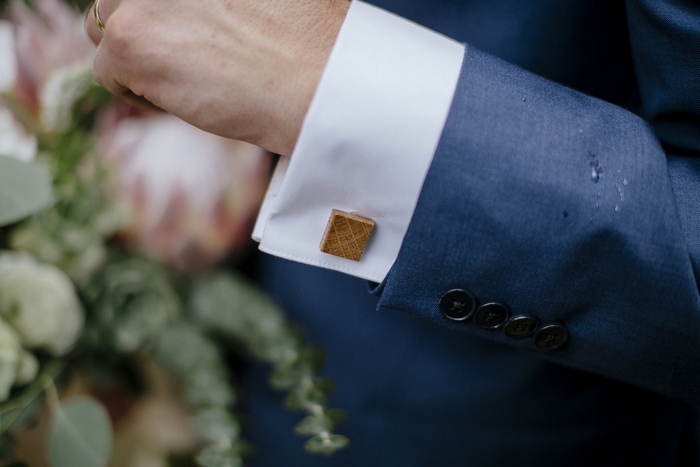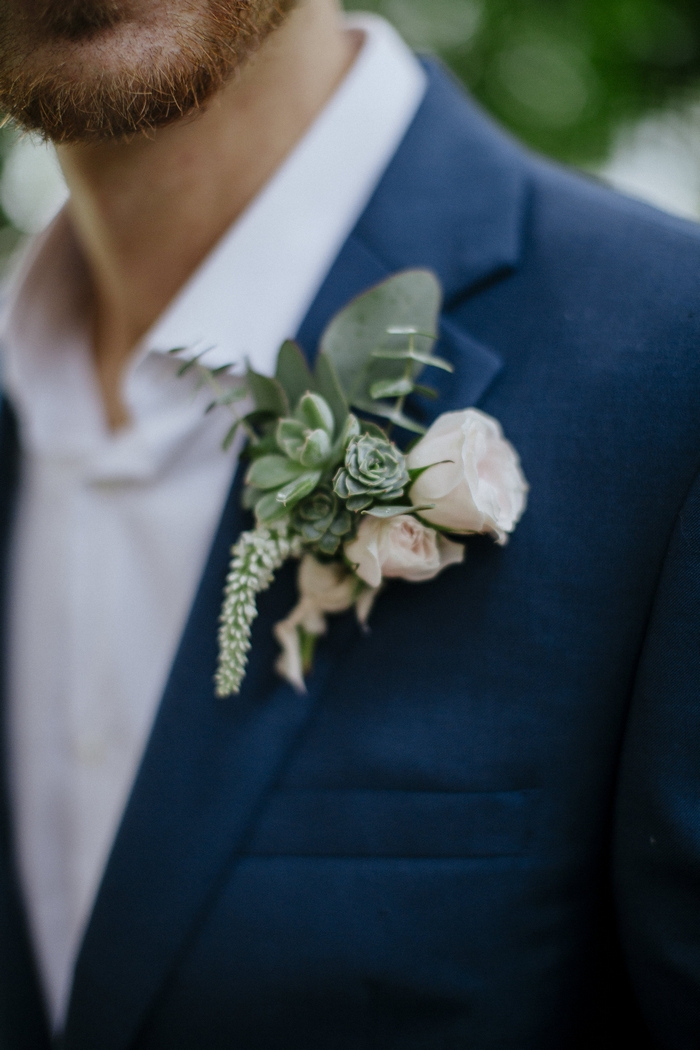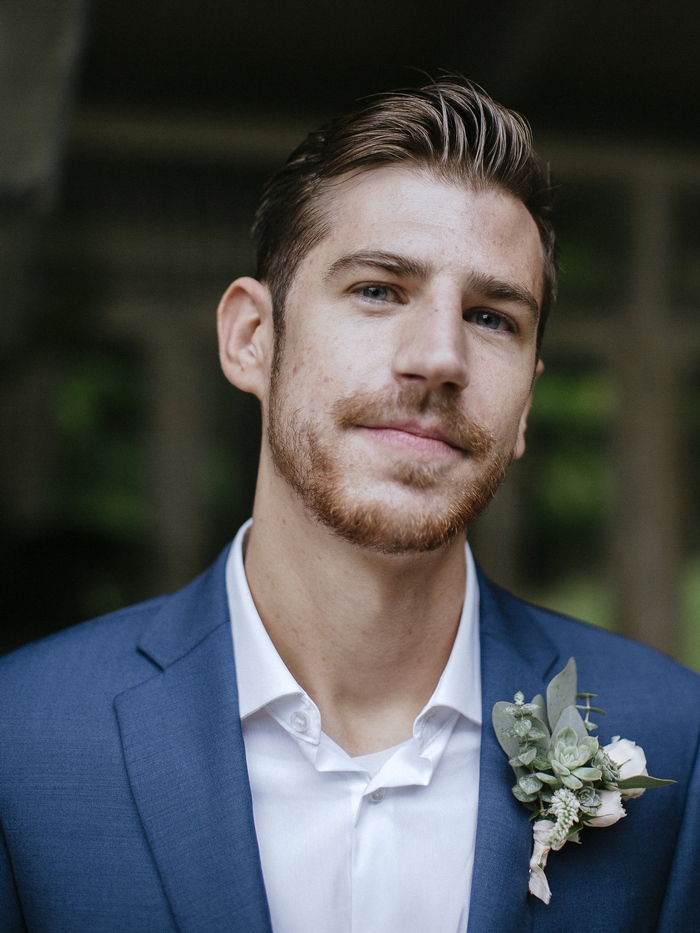 What are some the challenges that you faced planning an intimate wedding?
I would say the only real challenge was not seeing our venue or ever visiting Maui before our wedding. A lot of planning was done through pictures and reviews, a little scary at first, but once we selected Haiku Mill as our venue Shelby at Elements by K.H & co. handled all the stress and details for us. Having a wedding planner for destination events I think is key.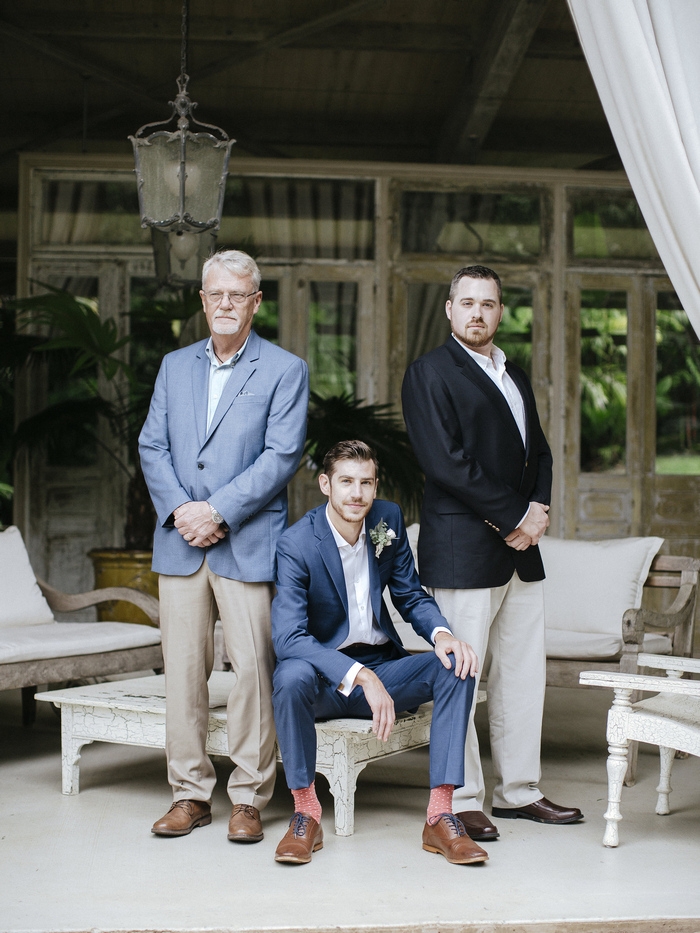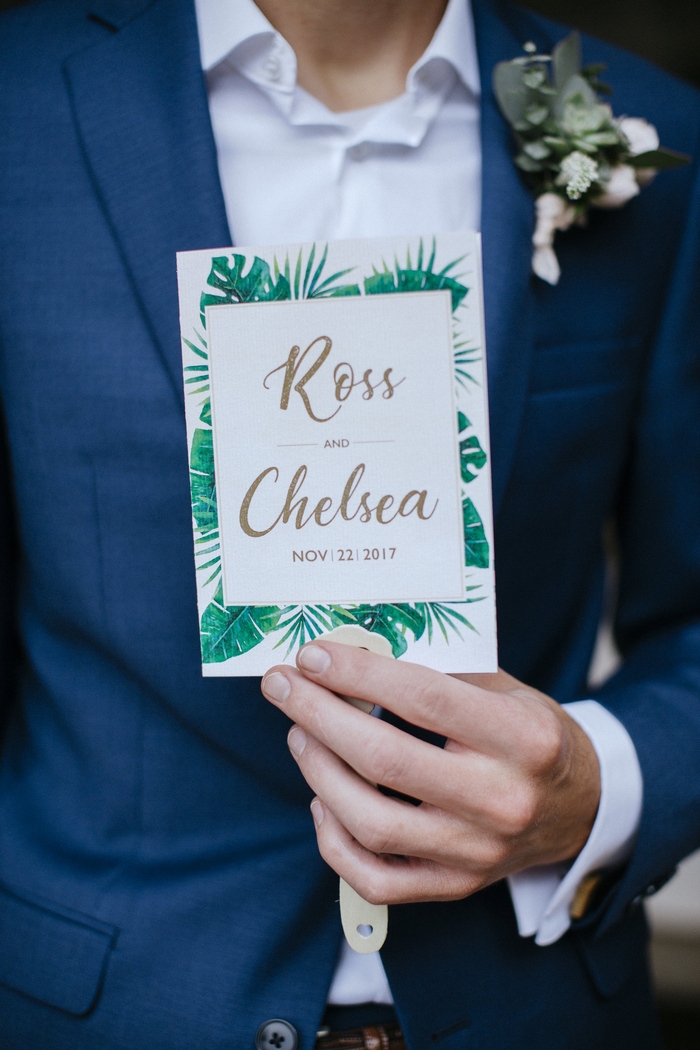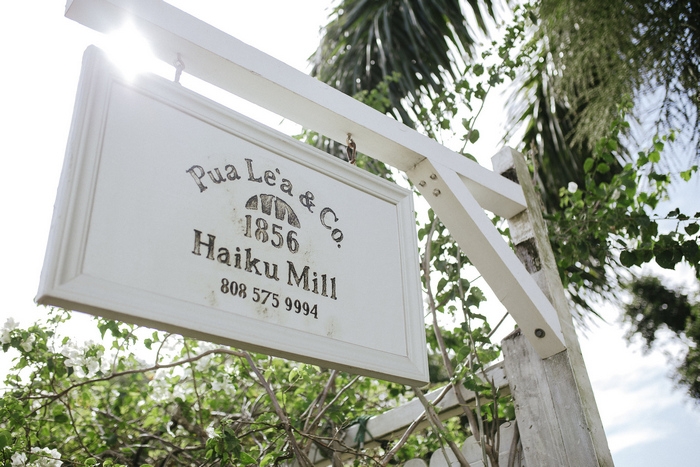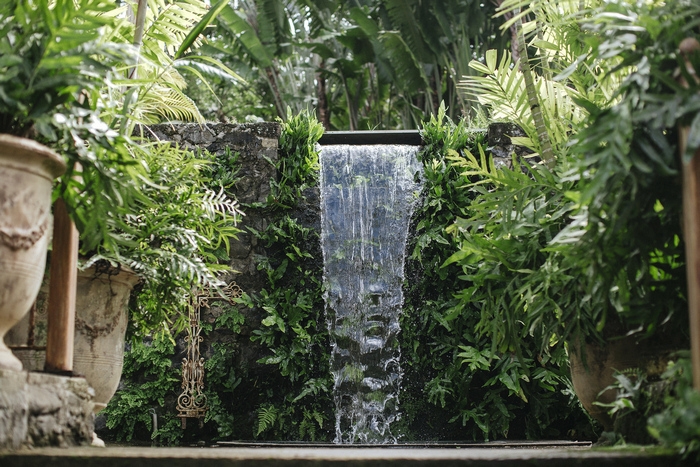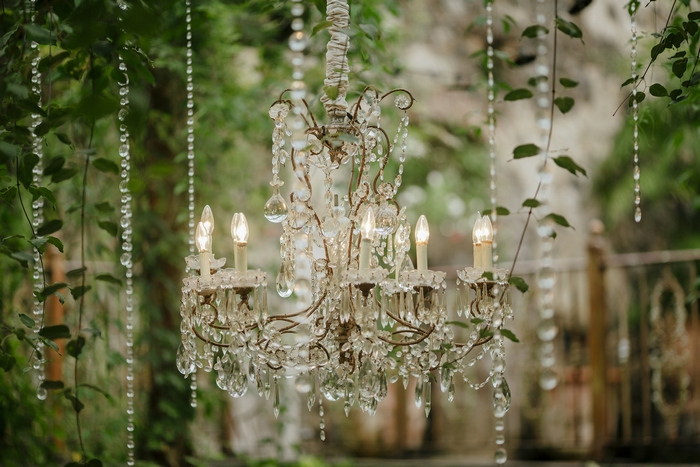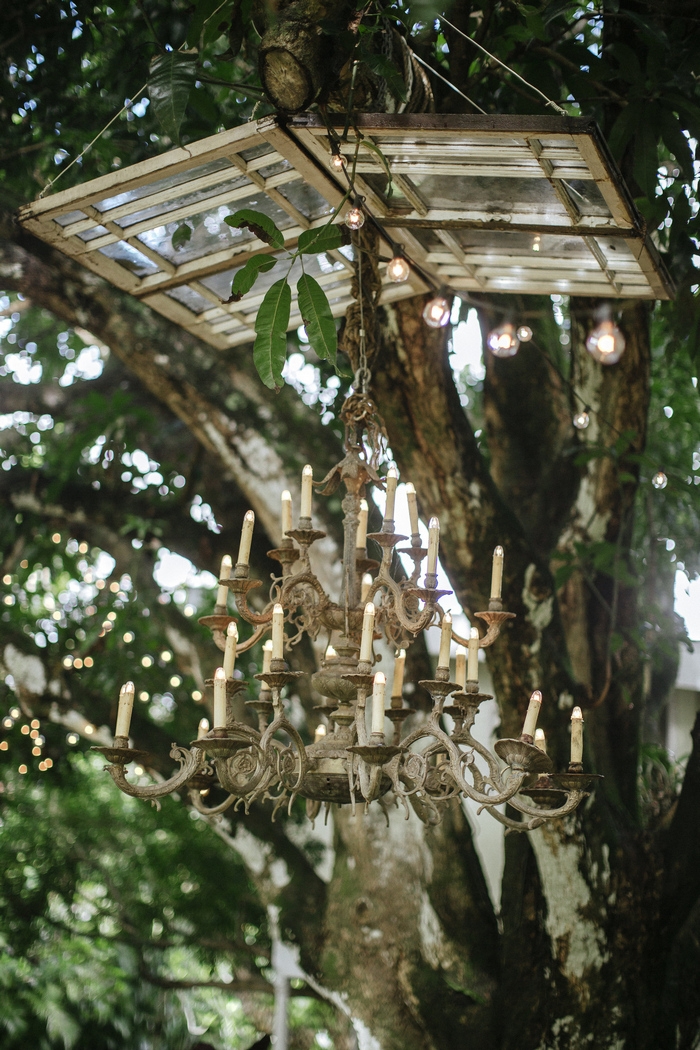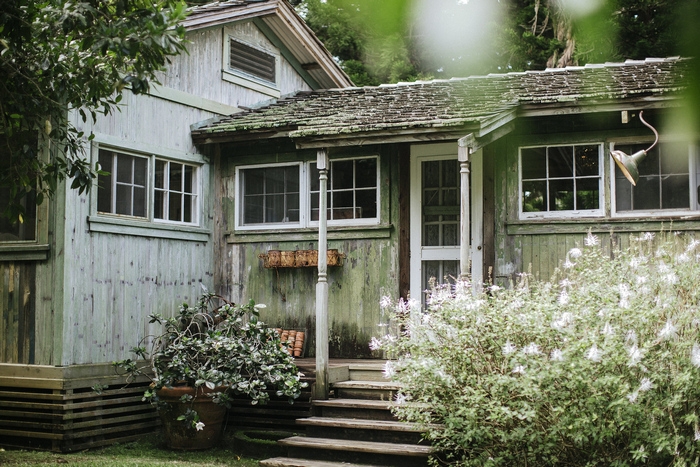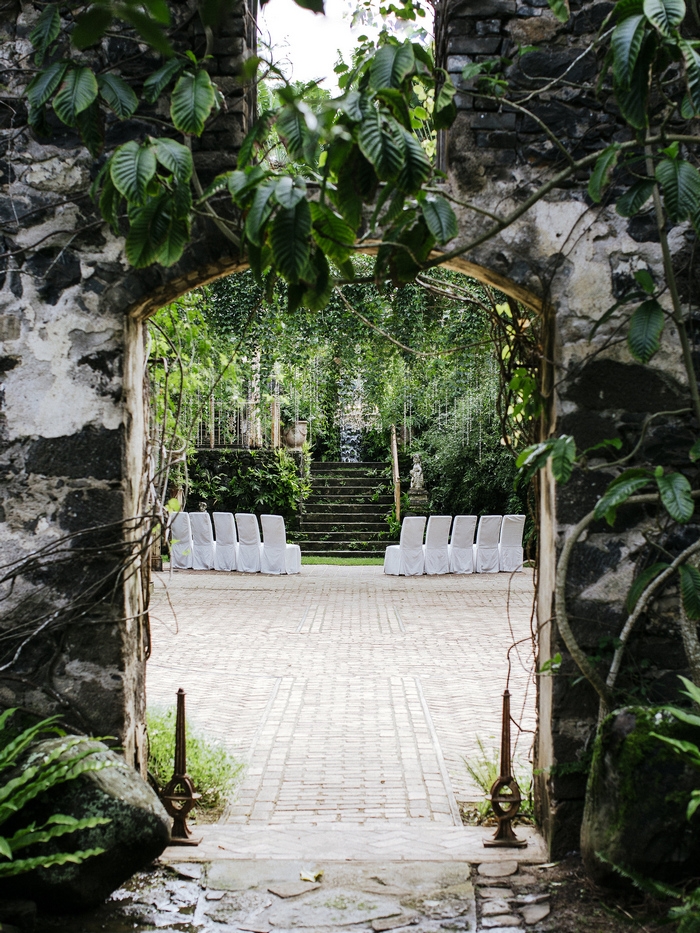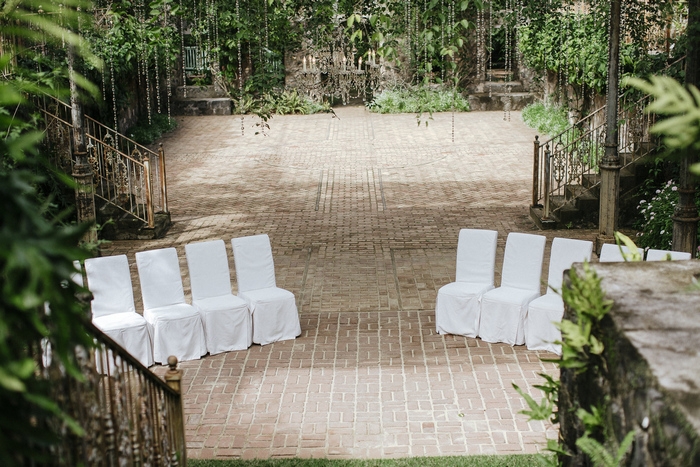 Was it difficult to pare down the guest list?
Since we started with the idea of eloping, and then very quickly decided to add parents, it wasn't really an issue of paring down as who to add on. We ended up with immediate family and a couple very influential people who have been there for us our entire lives.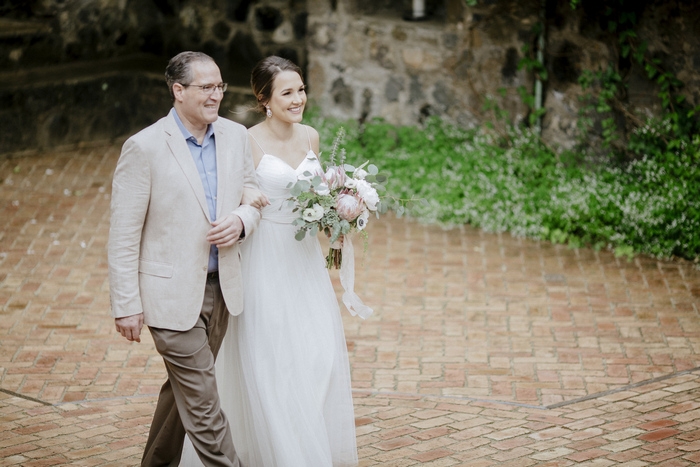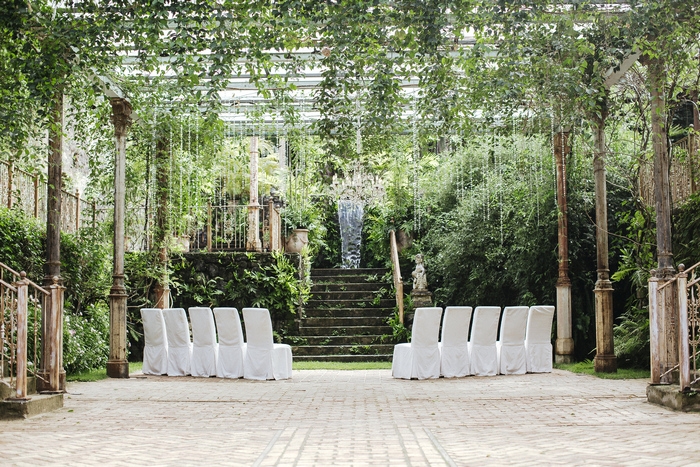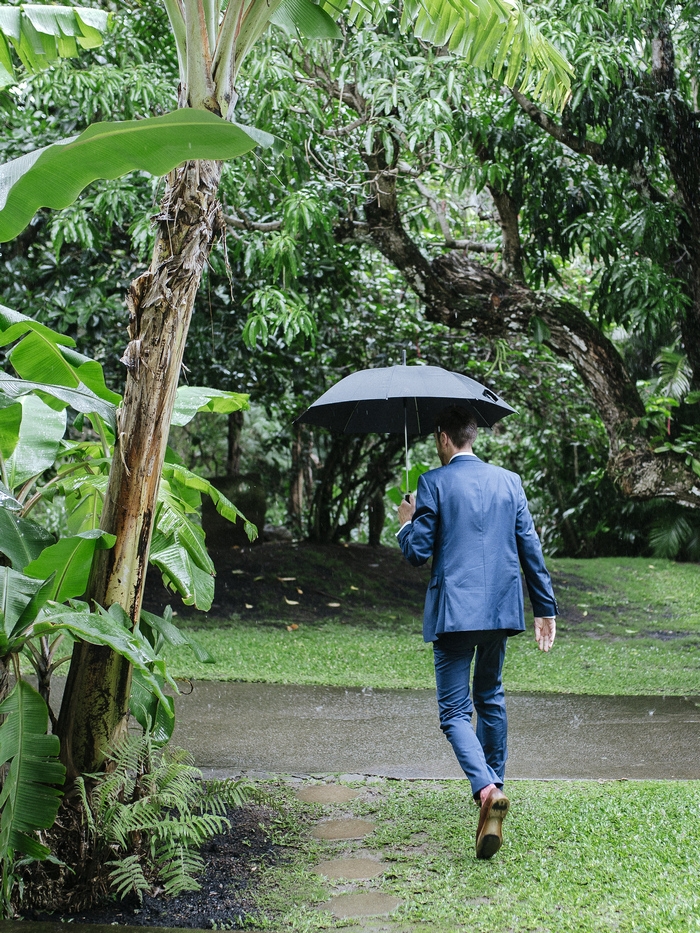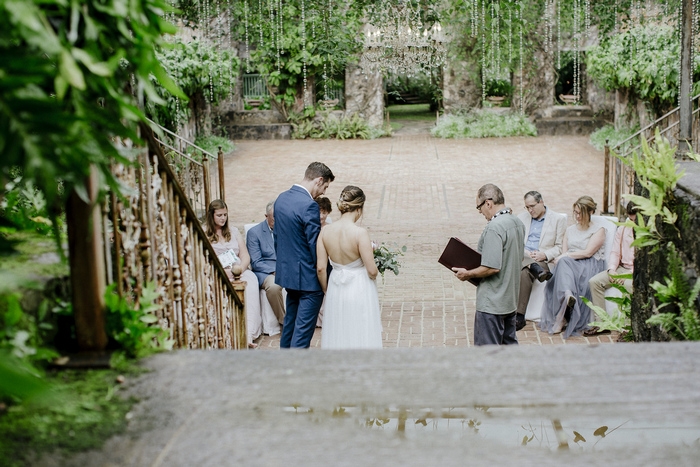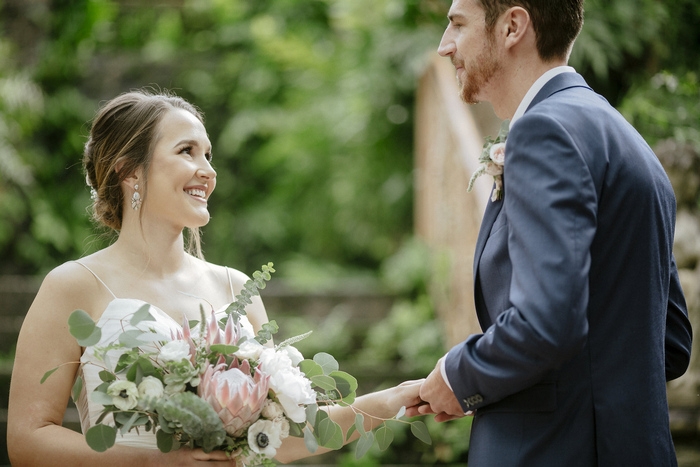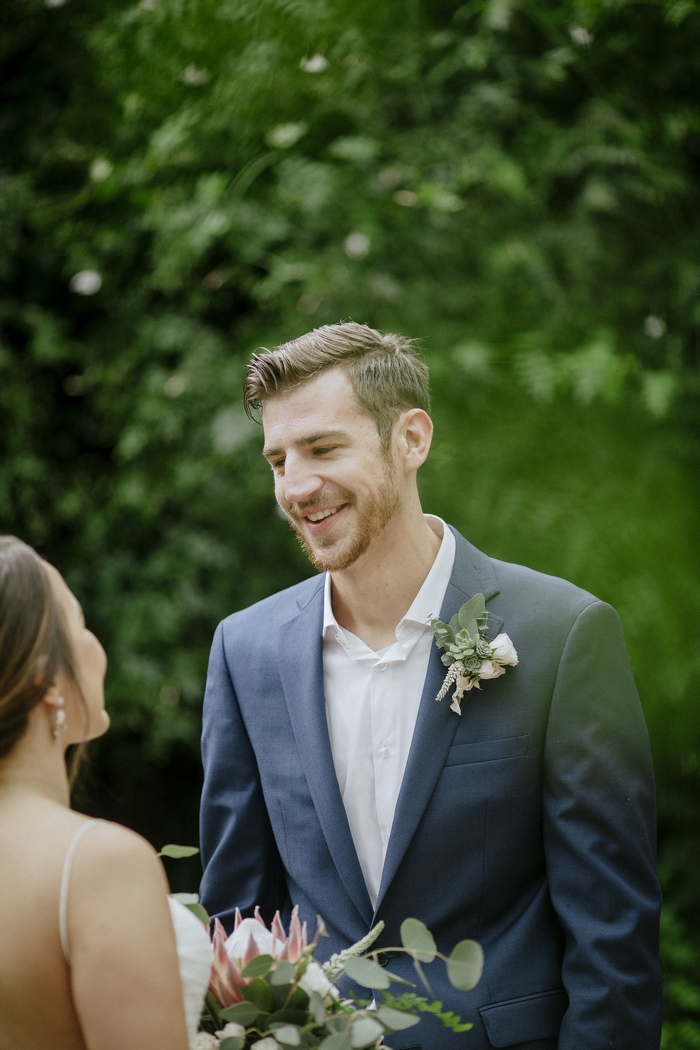 Did you have any 'issues' with the small guest list from friends and family? If so, how did you address them?
We had a few people that were disappointed and wanted to be there but we had already decided to do an informal dessert reception with all of our family and friends upon our return, this helped to placate some feelings. Overall I'd say we had lots of support in our decision.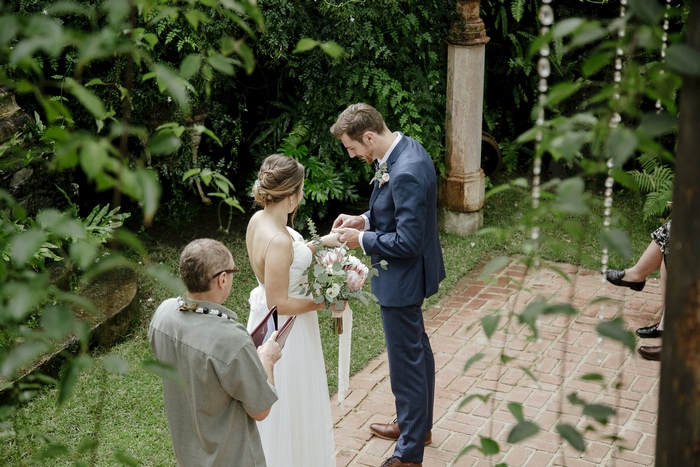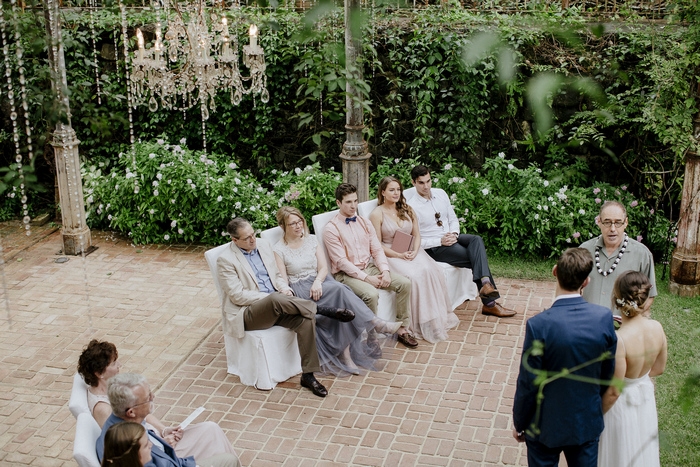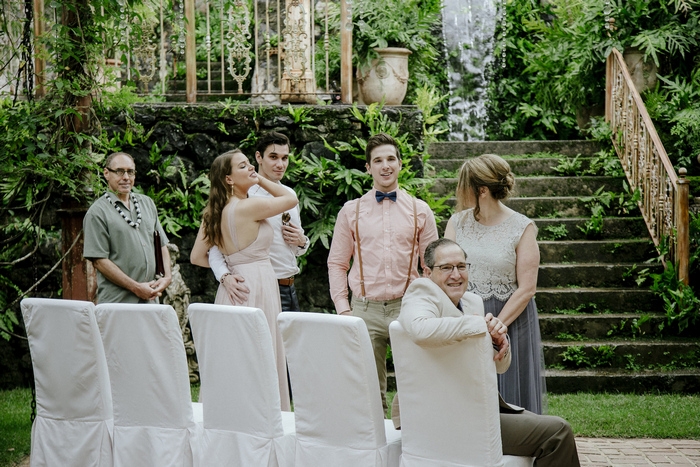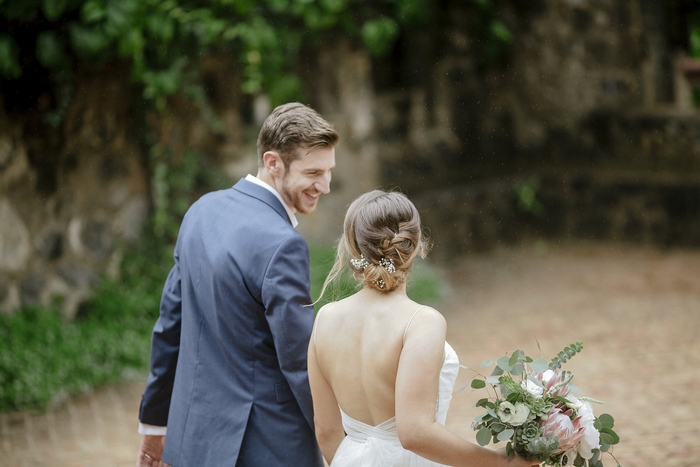 What were the highlights of the ceremony?
What was most important to Ross and I about the ceremony was that we could find a pastor on the island to officiate. We are both deeply rooted in our Christian faith and wanted to ensure the focus of our ceremony was ultimately between the two of us and our covenant to God. Our wedding planner found a wonderful pastor and our ceremony was filled with love and prayer. We also decided to write our own vows to exchange with one another, it was deeply personal and beautiful to be able to share with each other and our family. We also were able to personalize our processional and recessional music which made it so fun to decide on these little elements. Me being a huge Pride and Prejudice fan I chose the soundtrack as my processional, and recessional we had L-O-V-E by Tony Bennett. Upon arriving at Haiku Mill I went straight to the bridal suite to get ready, so there was no walk through previous to the processional. Walking in with my dad and taking in the sheer beauty of the mill and Ross standing there waiting for me was such an overwhelming experience. We could not have asked for a more beautiful and intimate experience. The ceremony was everything I could have imagined and more!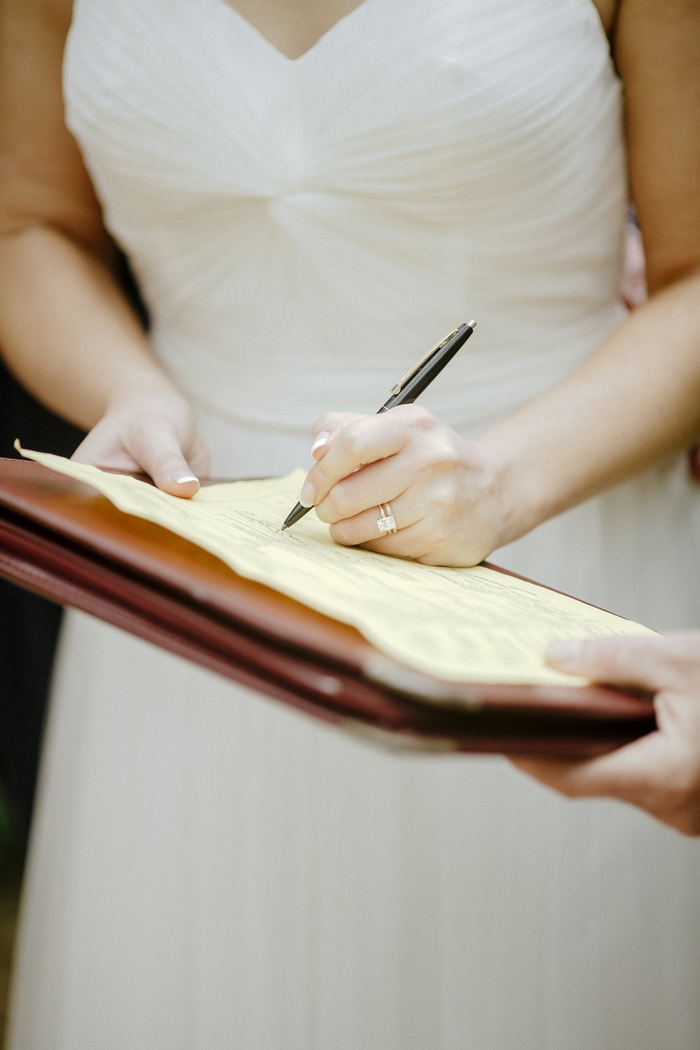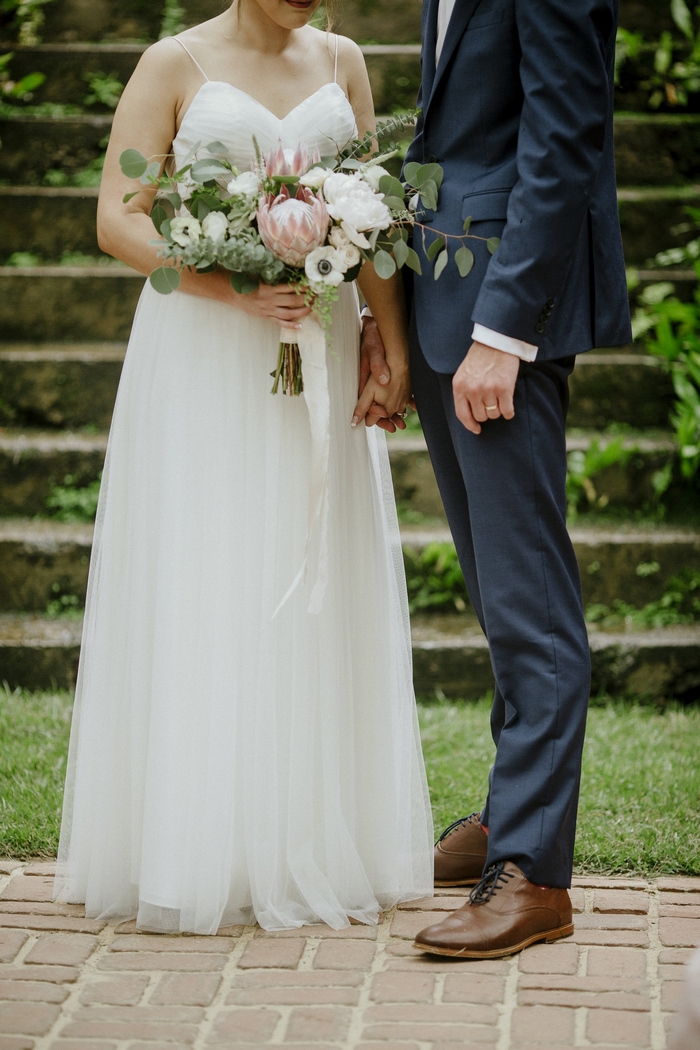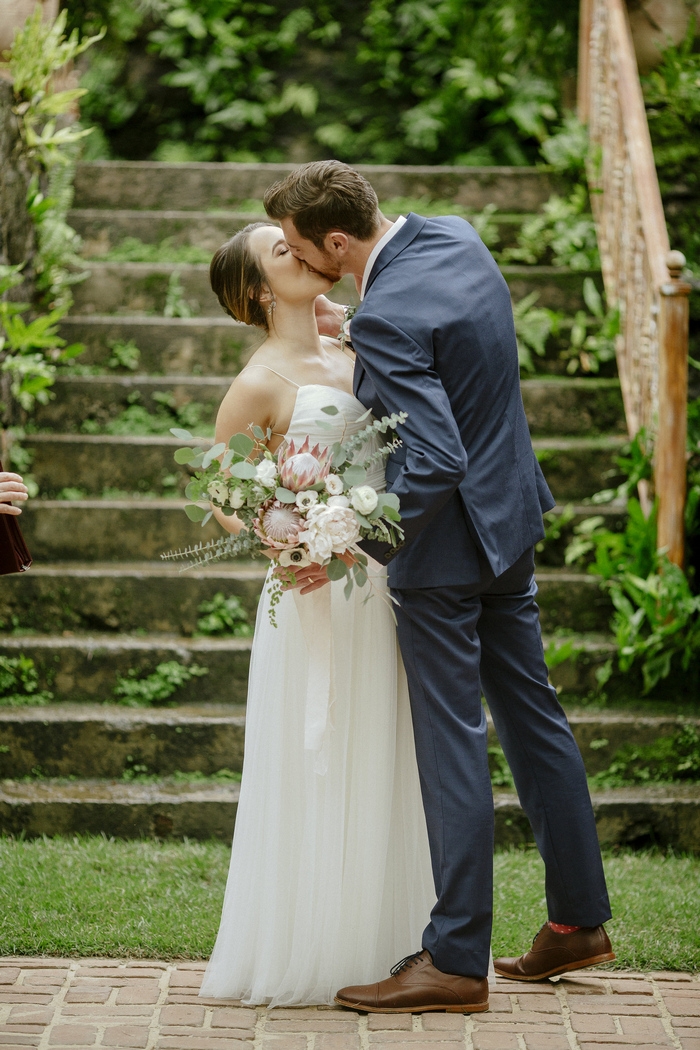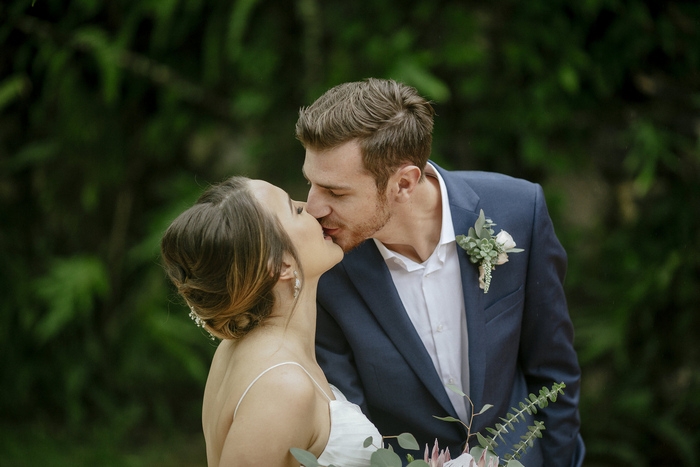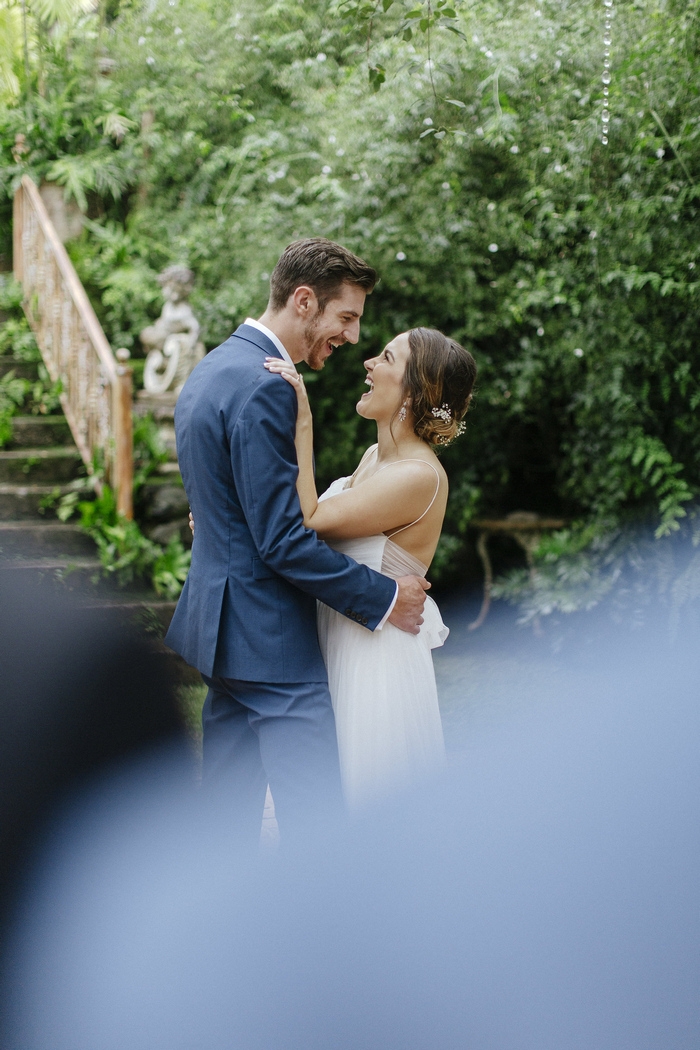 What were the highlights of the reception?
We had a wonderful pupu reception (Hawaiian for appetizers) for guests at the Mill while Ross and I were having photos done. Maui Preserved did a fantastic job of sweet & savory. Artisanal cheeses & crackers, fresh figs, macadamia nuts & almonds, paired beautifully with pineapple and mango passion fruit preserve that comes straight from the trees at the Mill! Ross is not a huge fan of wedding cake, so we went with an untraditional wedding vendor and got our cake from Whole Foods. The Tres Leches cake from there is AMAZING!! Plus a huge savings on buying a "traditional" wedding cake. We additionally had a beautiful private dinner reception at our hotel, Lumeria Maui, following the events at the Mill.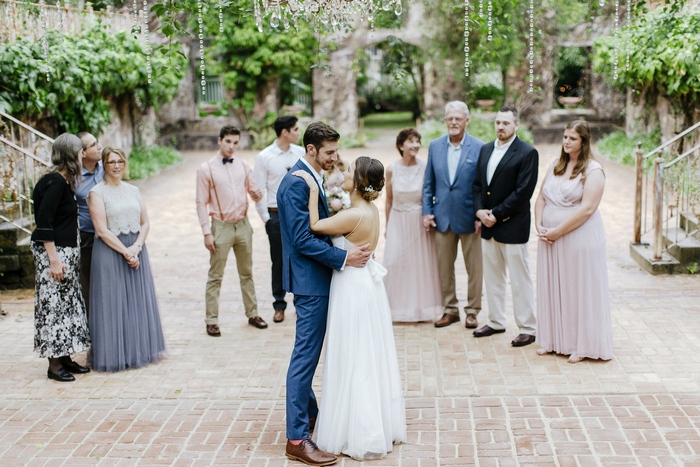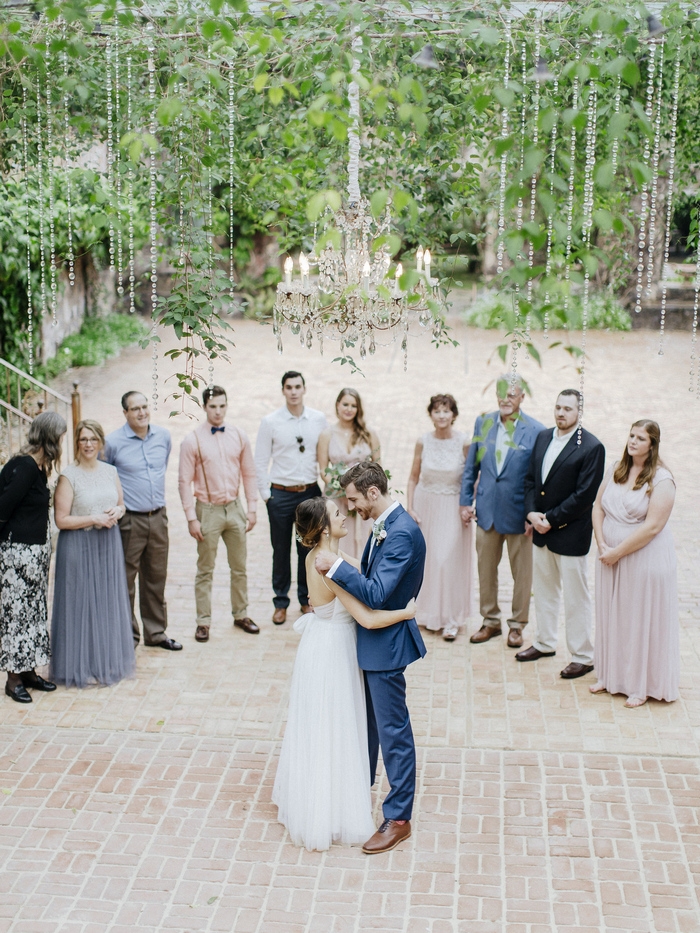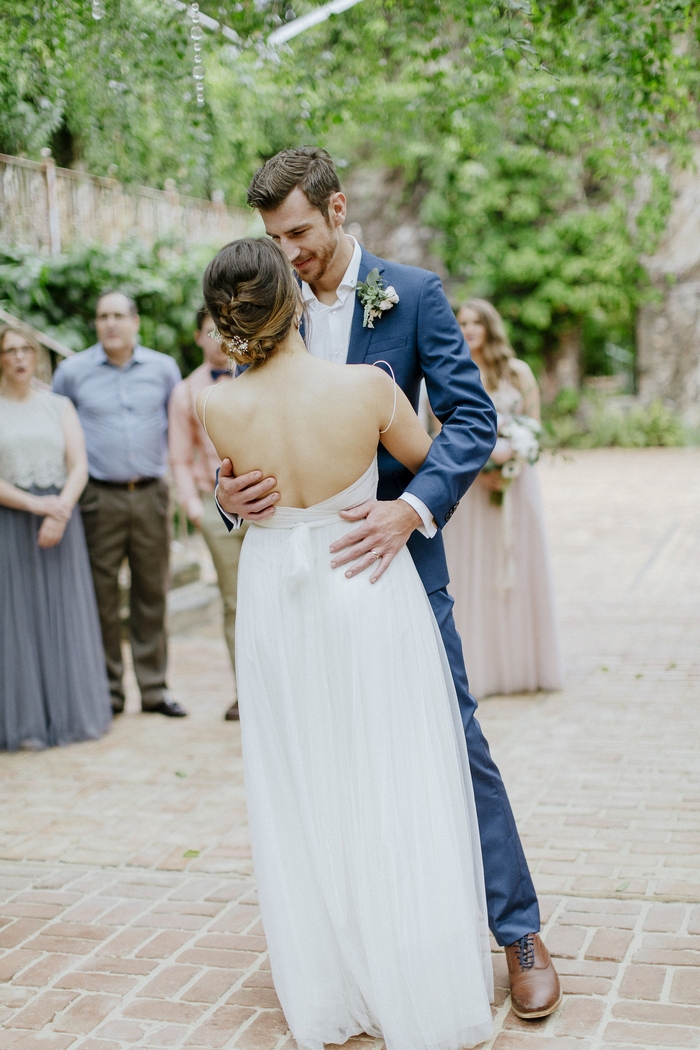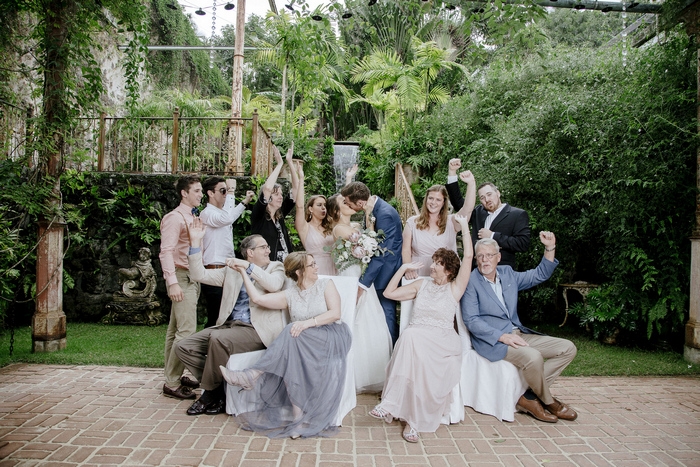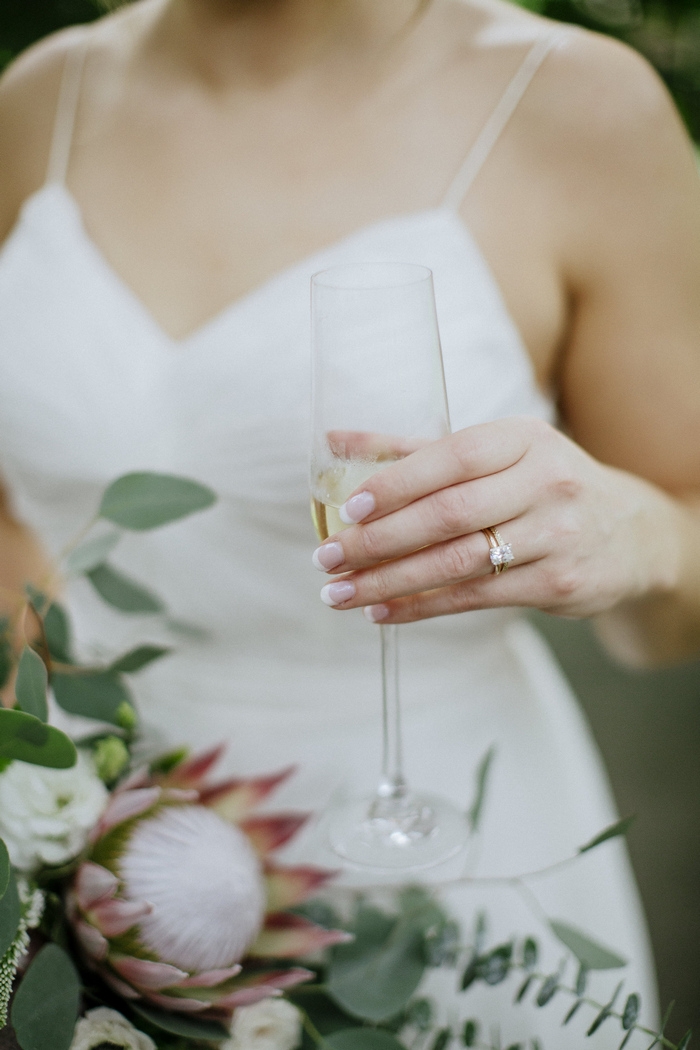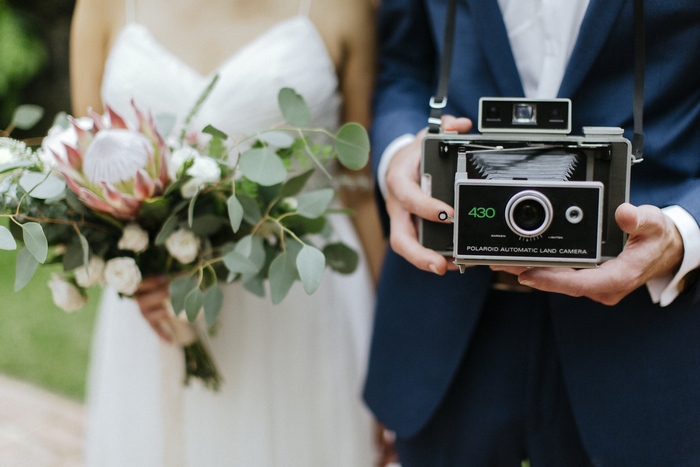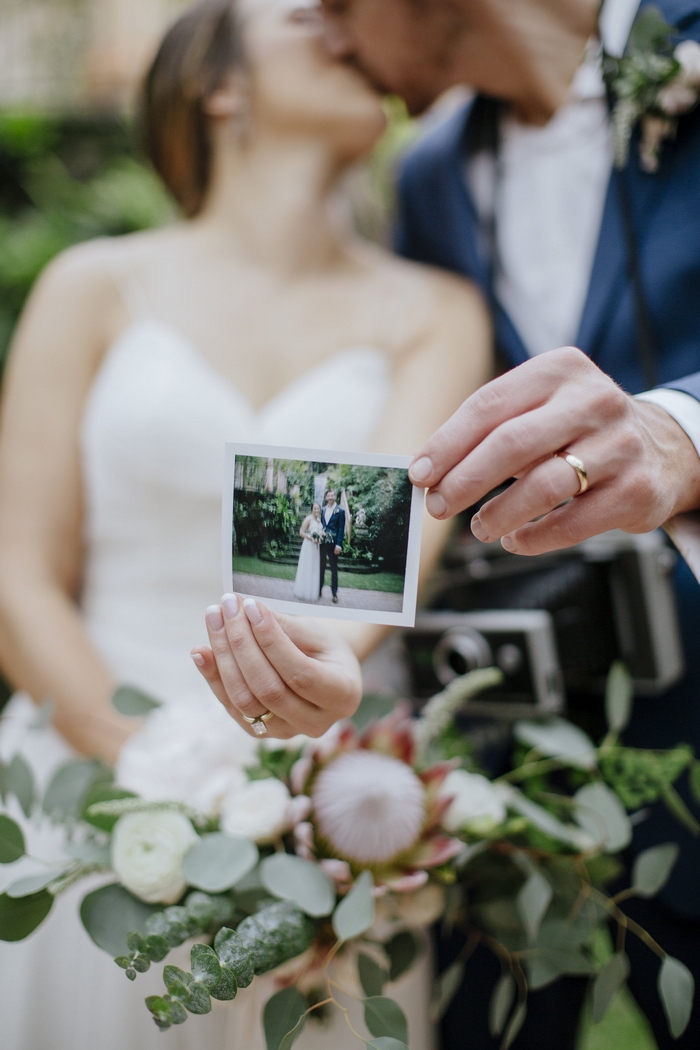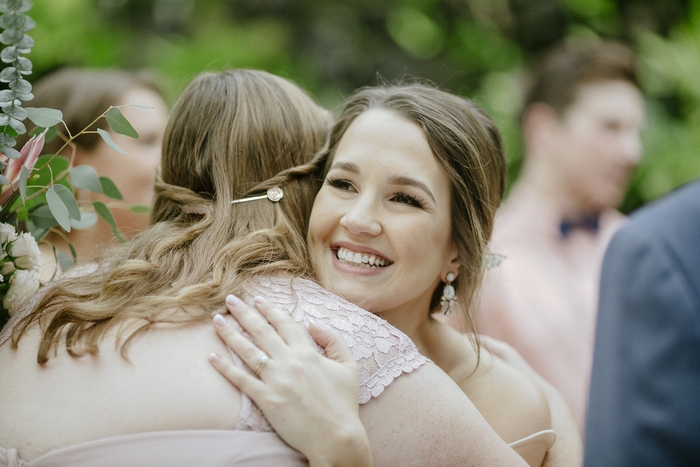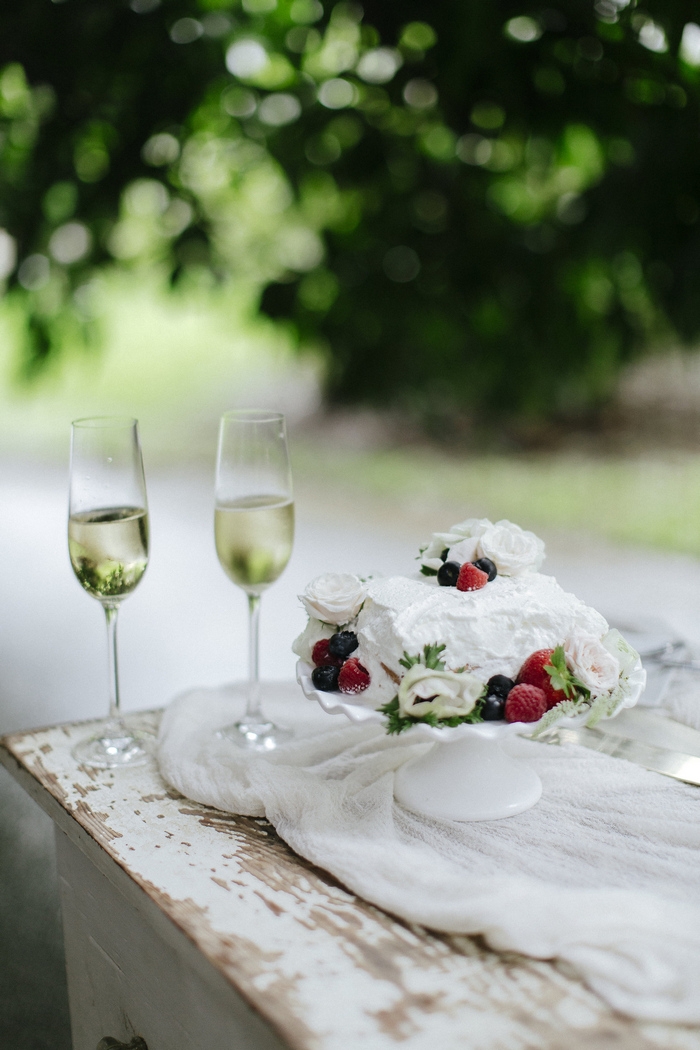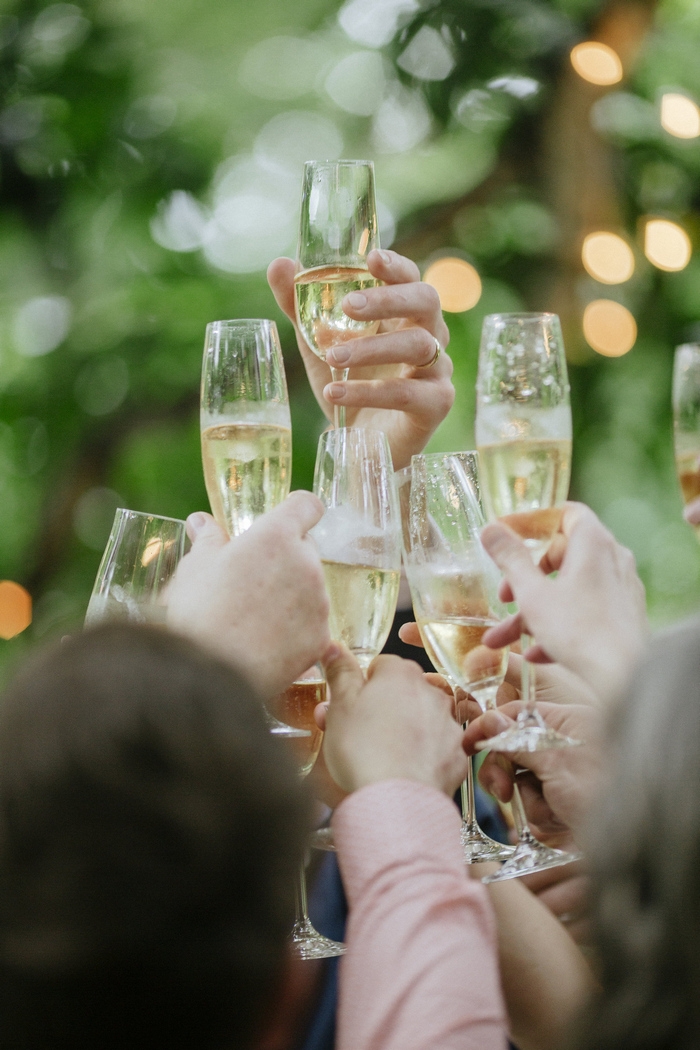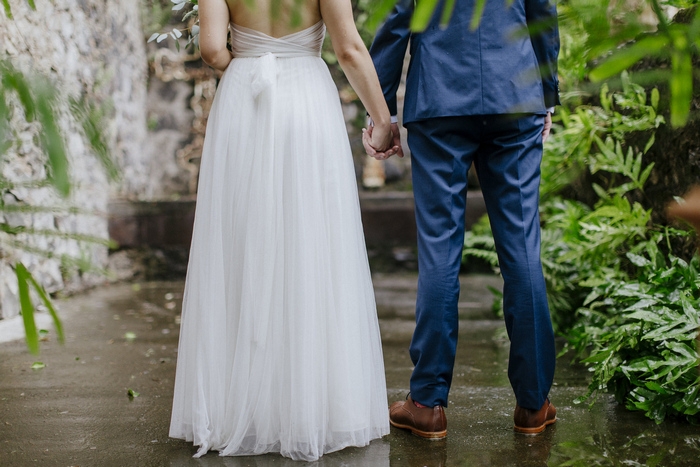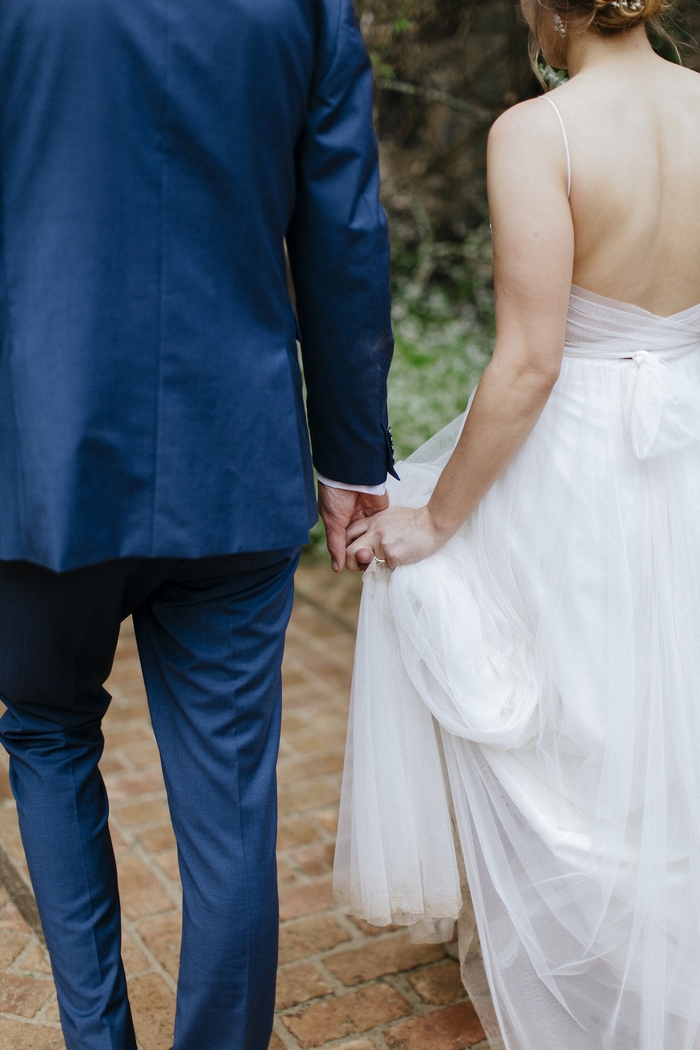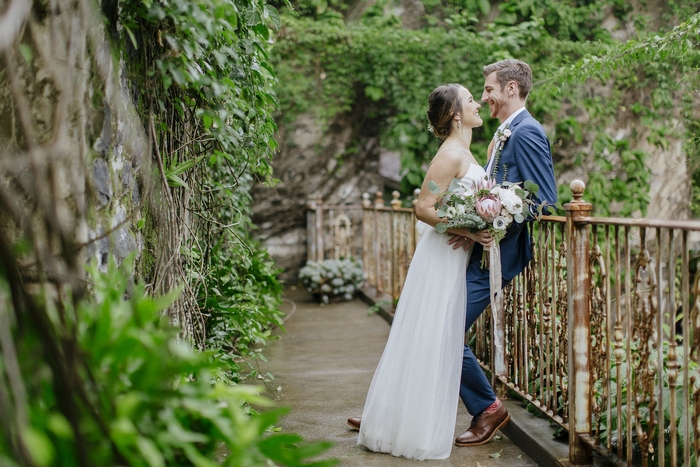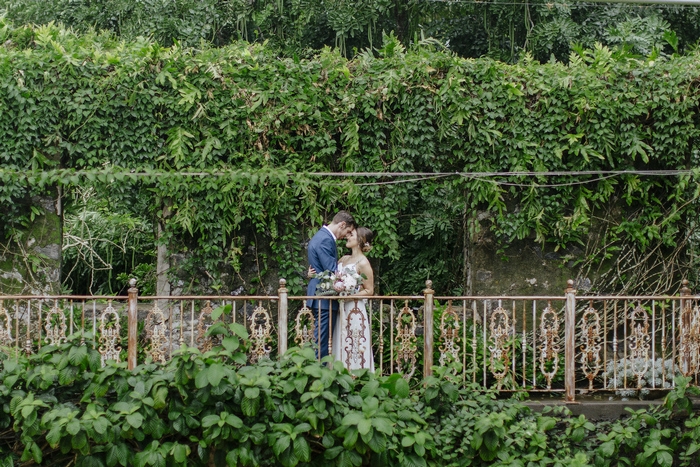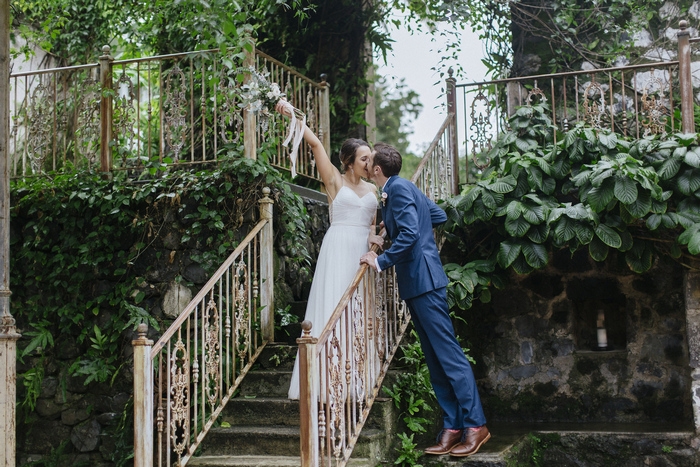 What was the best thing about having an intimate wedding?
The fact that we had such an intimate wedding allowed us to have zero stress about the whole day. We could be ourselves and relax and truly take in the beauty of our surroundings, without the pressure of entertaining guests or worrying about timelines. We also were able to be deeply personal and intentional during the ceremony and for that matter the whole day with all of our guests.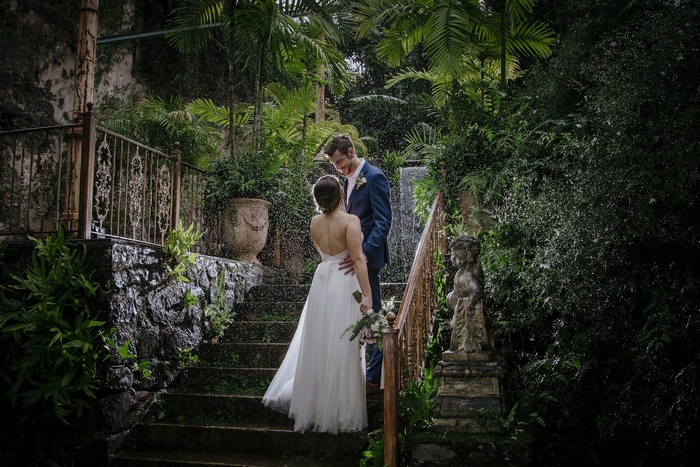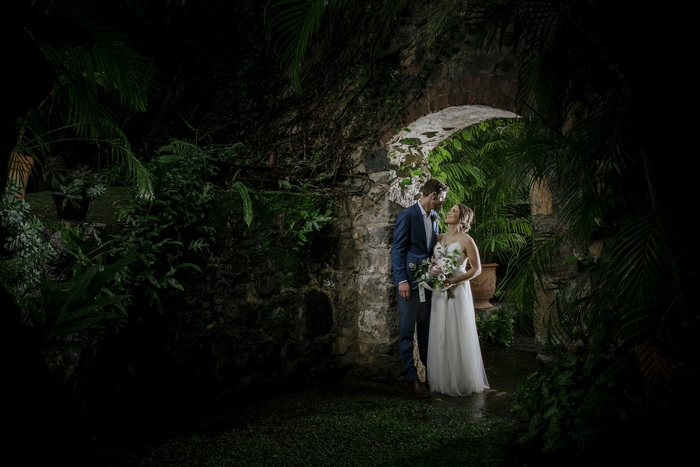 What advice do you have for couples who are considering an intimate wedding?
Do it! It was definitely the best decision we could have made. It was personal and intimate, truly focusing on the commitment and not necessarily a big production. Putting the relationship and marriage at the forefront as it should be.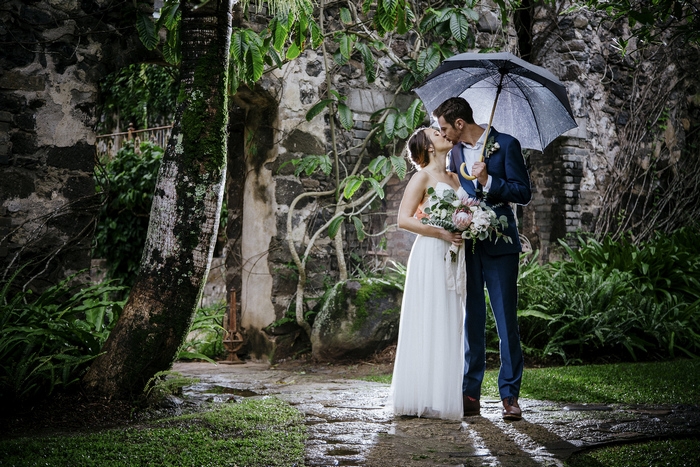 Vendors:
Venue: Haiku Mill
Wedding Planning and Production: Elements by K.H & Co.
Photography: Chris J. Evans
Videography: Lauren Beeston Films
Florist: Mandy Grace Designs
Hair & Makeup: Salon 253
Pupu (appetizers): Maui Preserved
Wedding Officiant: Pastor Carrll Robilotta
Wedding Timelines/Fan: Dahlberg Designs 
Wedding Cake: Whole Foods
Wedding Dress Boutique: BHLDN Chicago
Wedding Dress Designer: Watters
Grooms Suit: Calvin Klein