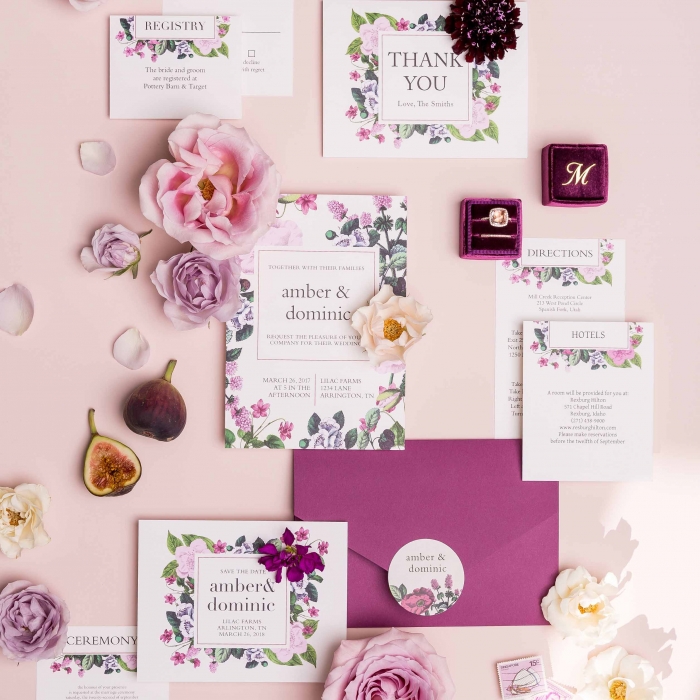 Now that you're engaged, there's a good chance that your to-do list just got longer and more daunting. Well, we're here today to help you cross one incredibly important item off of that list; wedding invites. That's right, your search for affordable wedding invitations just might be over!
With more than 800 wedding invitation sets, Basic Invite has you covered no matter what your wedding style. Whether your wedding will be modern, rustic, classic or vintage, you will have no problem finding the perfect theme to match your vibe. To make things even easier, each of the wedding invitations is part of a set, which means that you can find everything from save the dates to wedding invitations and enclosure cards, wedding menus, wedding programs and even matching thank-you cards.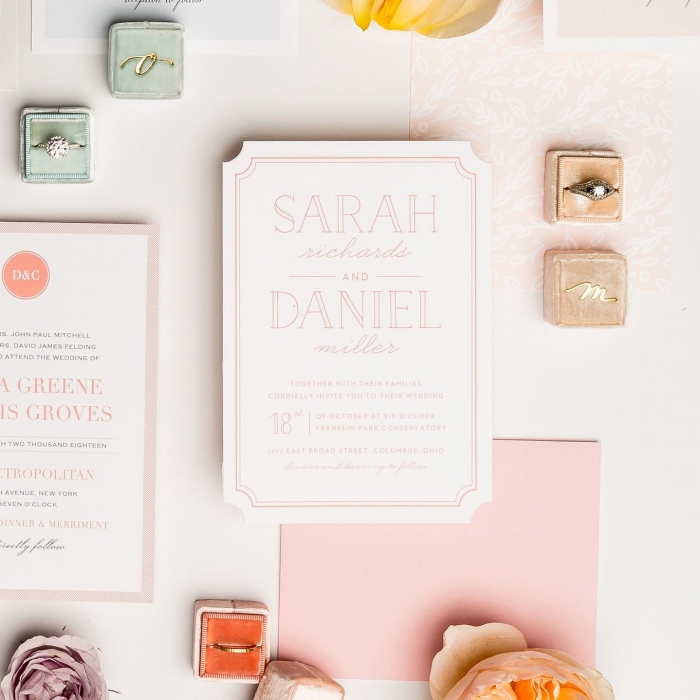 Not only does Basic Invite have an excellent variety of themes, when it comes to colors the sky's the limit! Once you've selected your design, you can change the color of each element on the card to over 180 different color options. (There are also more than 40 envelope colors to choose from!)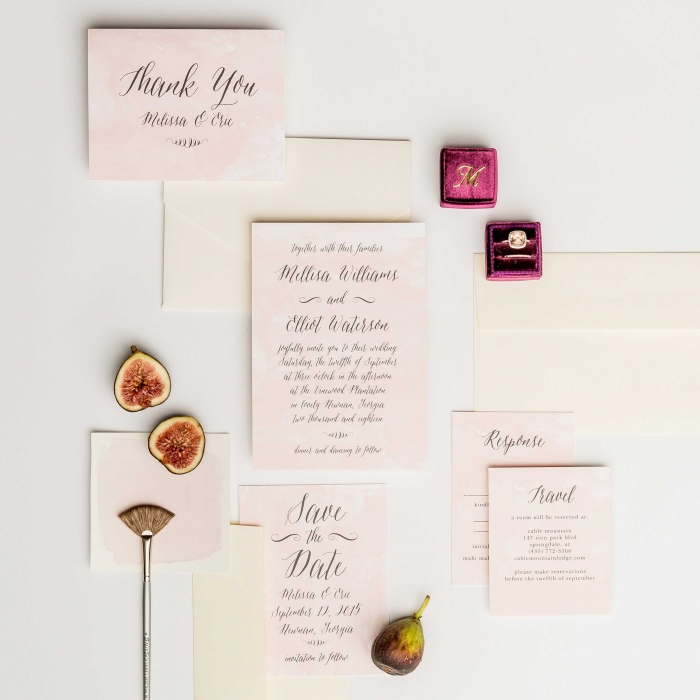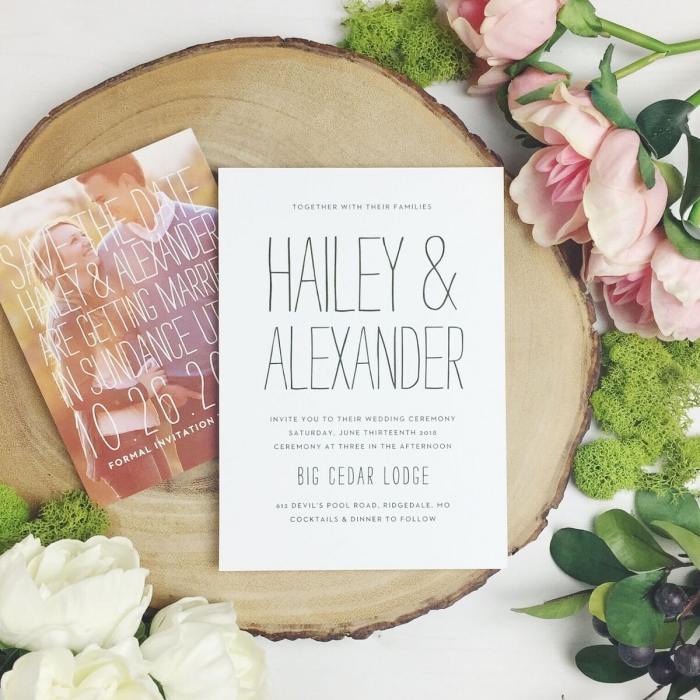 Not only does Basic Invite offer the convenience of ordering affordable wedding invitations online, it is one of the only stationery websites that will allow you to order a sample of your exact invitation so there are no unwanted surprises.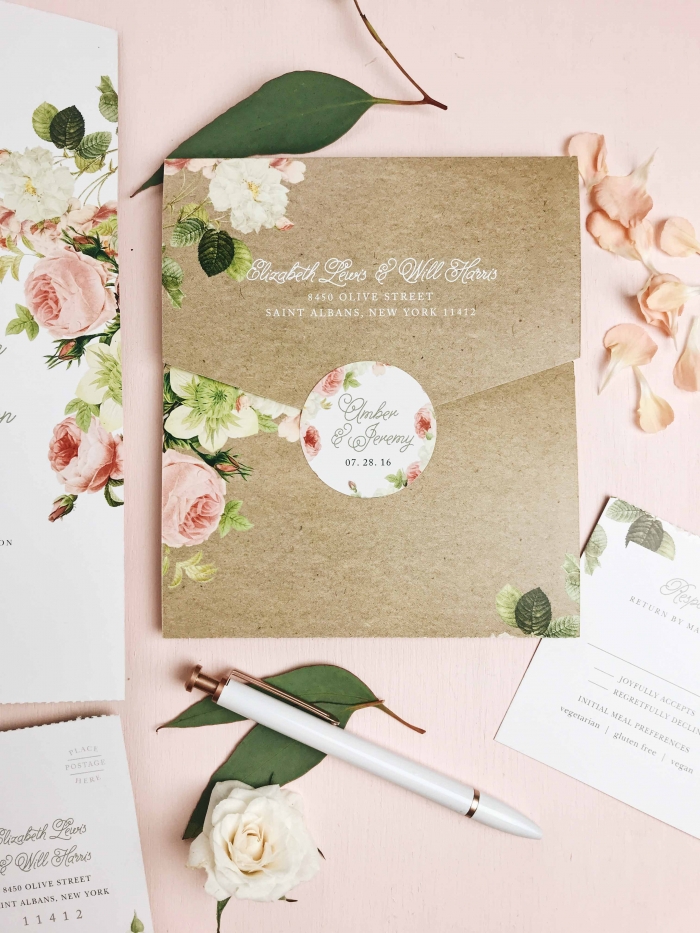 Another benefit of ordering your wedding stationery from Basic Invite is that you will receive a free wedding website that matches your invitation suite. Your website gives you the ability to instantly upload all of your wedding details, along with images and a map.
Are you ready to pick out your invitation theme? Visit Basic Invite.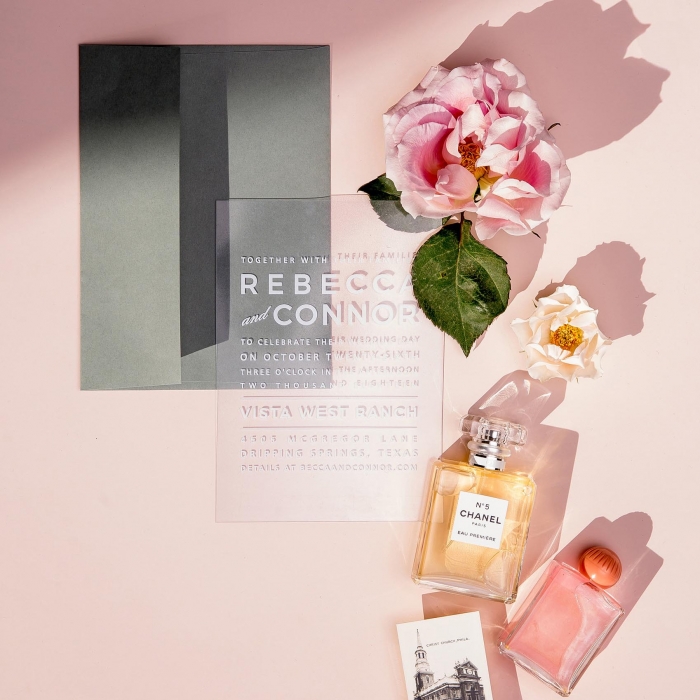 Sponsored post.