If you're a foodie, there's a good chance that your Pinterest boards are chock full of recipes that you are dying to try. If you're a newly engaged foodie, well, that just kicks it up a notch. Or ten.  Not only are you scouring Pinterest for recipes – you're also pinning food ideas for your engagement party, bridal shower and wedding reception.
While Pinterest is an invaluable tool to collect these ideas, you'll need a way to make them happen. That's where Anolon Gourmet Cookware comes in. Anolon Gourmet Cookware is the perfect vehicle for expressing your culinary creativity.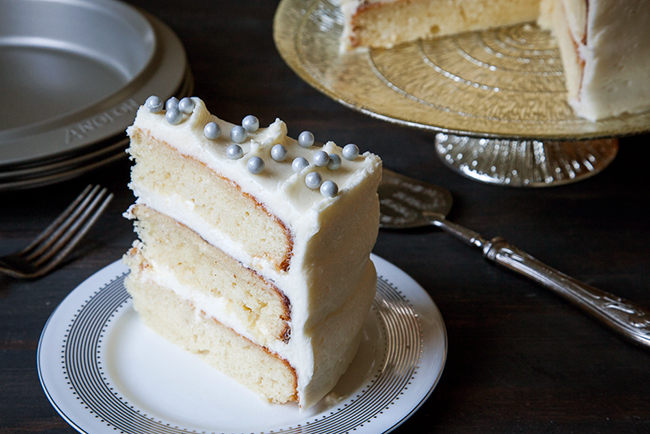 With a range of premium fabrications like hard anodized, stainless steel, copper base, performance clad and stoneware, you are virtually covered for any recipe you come across. Just look at this fabulous cast iron skillet (found at Bed Bath and Beyond!) waiting to be used for your first dinner party as an engaged couple: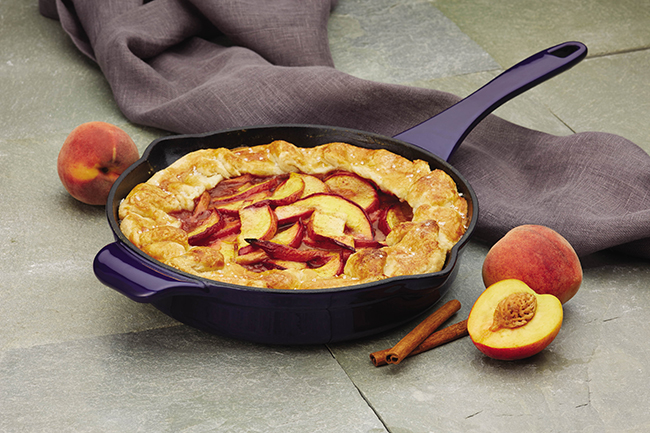 The skillet has superior cast iron durability and heat retention, distinctive colorful porcelain enamel exteriors and stain-resistant, easy-cleaning black matte enamel interiors that deliver beautiful cooking, searing and browning. The cast iron pieces are oven safe to 500 degrees F and the tool is broiler safe with a lifetime warranty.
The right kitchen tools make for the best of celebrations. Just think of all the wonderful and enjoyable, effortless brunches you can have with Anolon's bakeware. Think bakeware designed for the passionate home (or recently engaged!) baker who demands superior performance, easy food-release and effortless clean-up.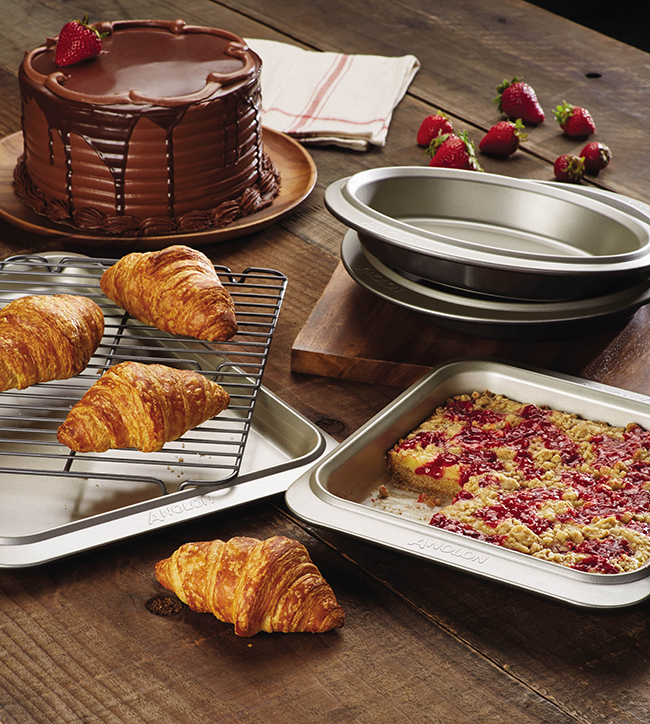 Yum, don't those croissants look to die for? The best thing is, they won't get stuck to the bottom of the pan, thanks to the distinctive two-tone non-stick coating inside and out that provides excellent release of baked goods with fast clean-up.
Anolon's bakeware resists warping with outstanding durability, and its generous handles offer ample grip (this really comes in handy when you are donning those huge oven mitts!). With bakeware being oven safe up to 450 degrees F, just think of all the lasagnas, casseroles, brownies, layer cakes, cookies and cupcakes that you can make! The best thing is that you can easily find them at your local Macy's.
Anolon's cookware is also sleek and practical – it's durable too, ensuring that your happily ever after can truly be forever (no replacing this cookware in a few years!). For a touch of elegance and high performance for your gourmet kitchen, we suggest the Nouvelle Copper Stainless Steel pan from Anolon's kitchen couture collection. The pan has a polished stainless steel construction crafted with copper for optimum heat control and cooking performance. It's dishwasher safe, so you can enjoy your guests after you cook your meal. Suitable for all cooktops, including induction burners, the stainless steel cookware is oven safe to 500 degrees F.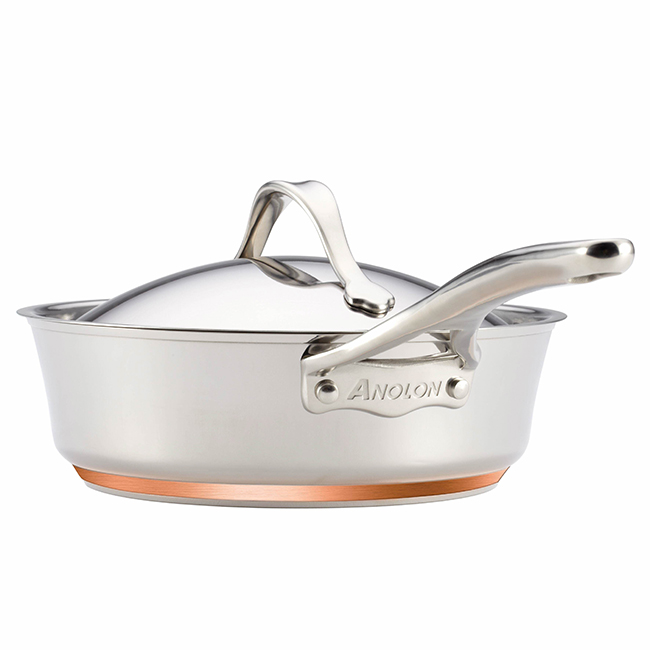 For everything memories are made of – from engagement parties and bridal showers to the wedding gifts that help you start your new life together, choosing Anolon will provide the perfect start to creating delicious meals together.
*Sponsored post.