Apothecary bottles in all shapes, sizes and colors can display candy, food, flowers, botanicals and anything you want at your wedding. There are even glass dome or "cloches" (they're also called bell jars) that can add a whimsical touch to a display. 
We've rounded up 10 of our favorite ways to use apothecary and bell jars in your wedding decor.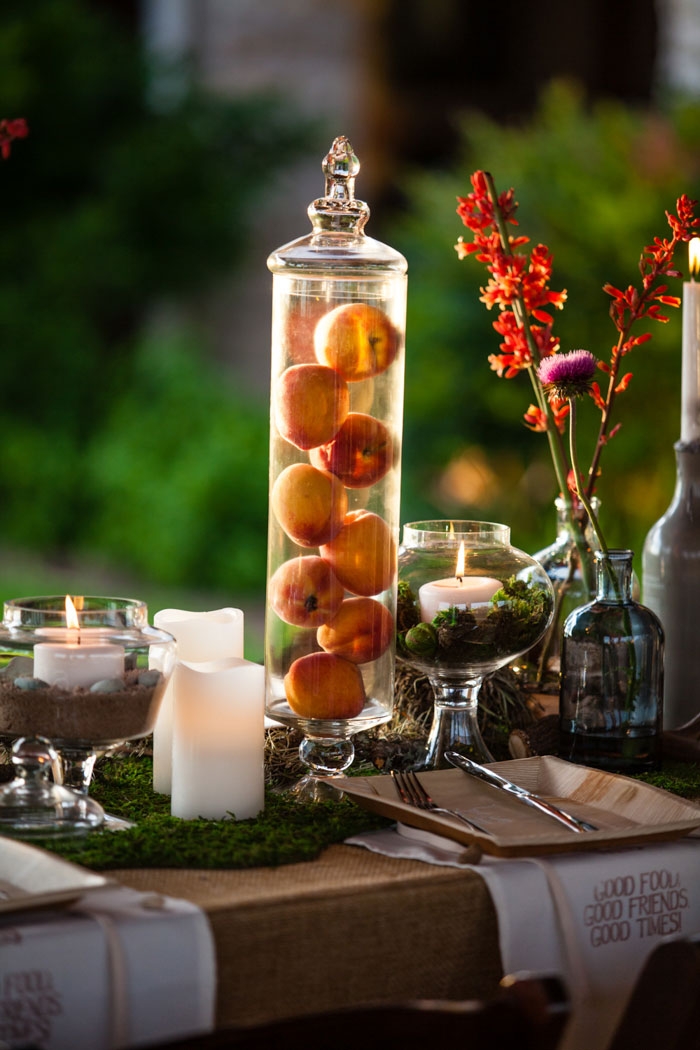 A cloche is a gorgeous way to display a small cake.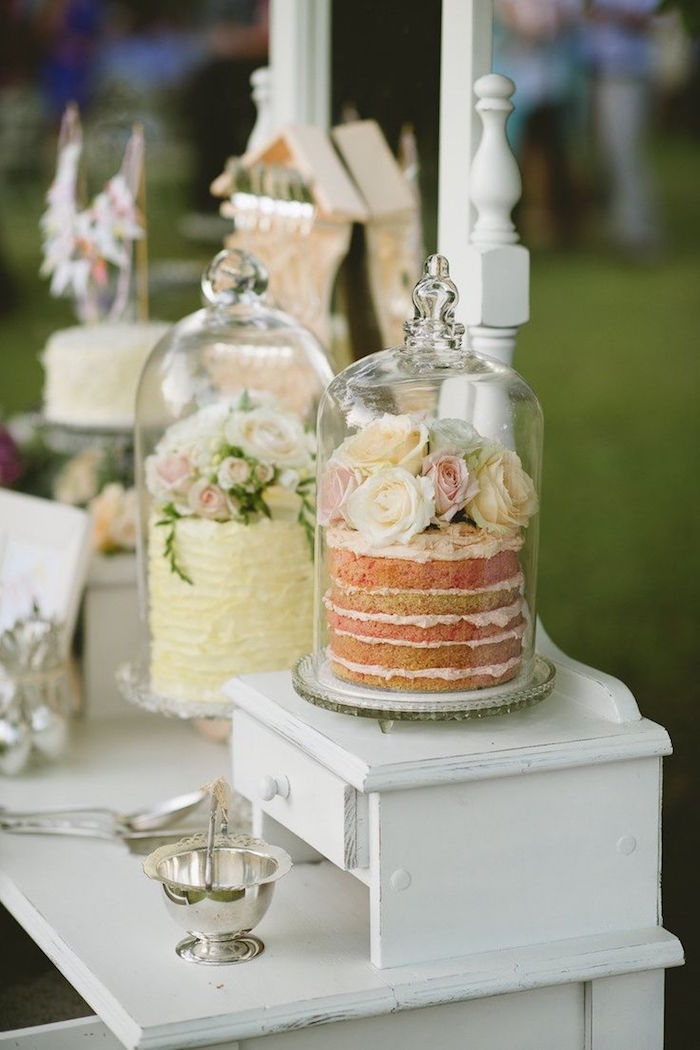 Etsy is a wonderful source for purchasing apothecary jars and cloches.
Apothecary jars don't have to be vintage. There are many brand new jars in the apothecary style you can find with modern touches, like these bluebird apothecary candy jars by bloomingtwigstudio.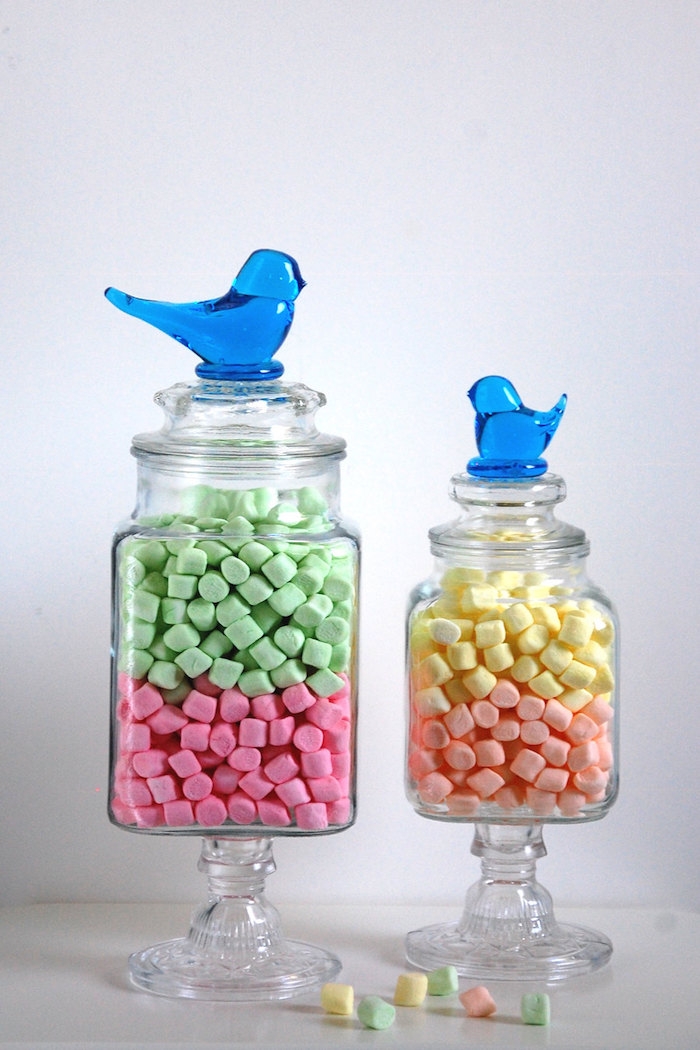 Apothecary jars also work as favors for bridal showers. Give each of your girls a dressed up jar of flowers, like this  jar with tag by JoBlake.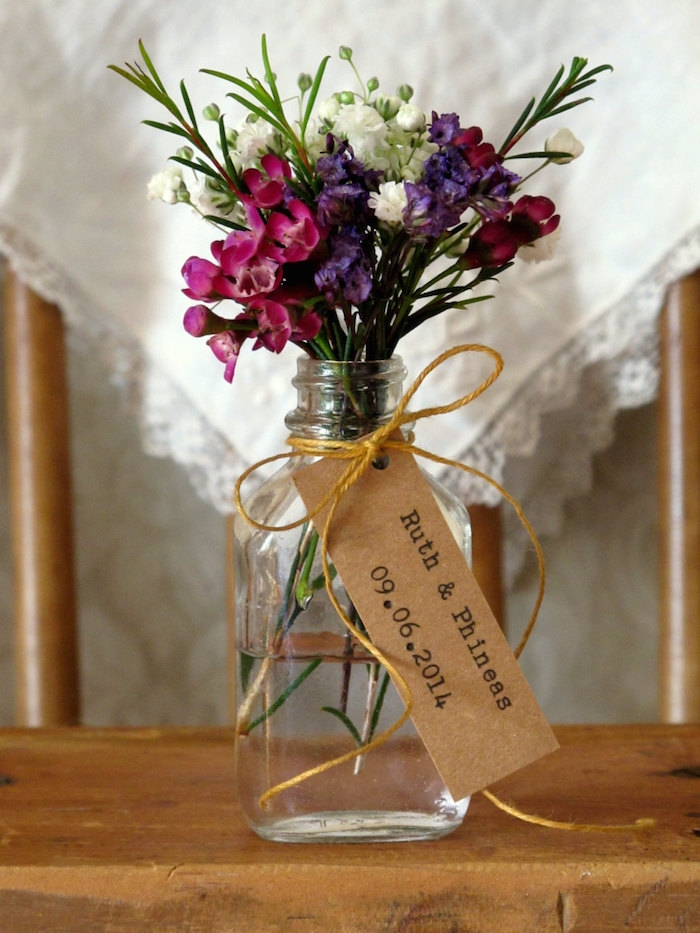 Not only do they look nice, cloches are actually good for plants because they keep them warm. Create a plant display or terrarium for your wedding, like this wonderland cloche bell jar terrarium by hammersheels.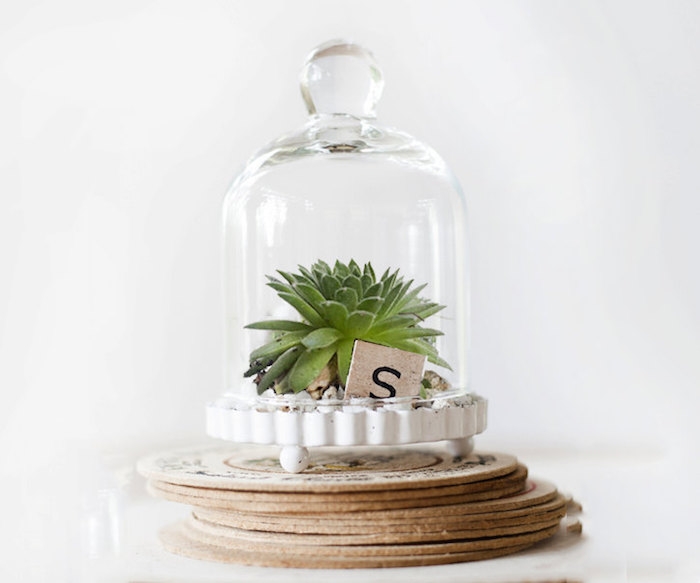 This Etsy store designs all sorts of amazing terrariums in different types of bottle and glasses like this perfume bottle set by DoodleBirdie. They would even make nice wedding or hostess gifts.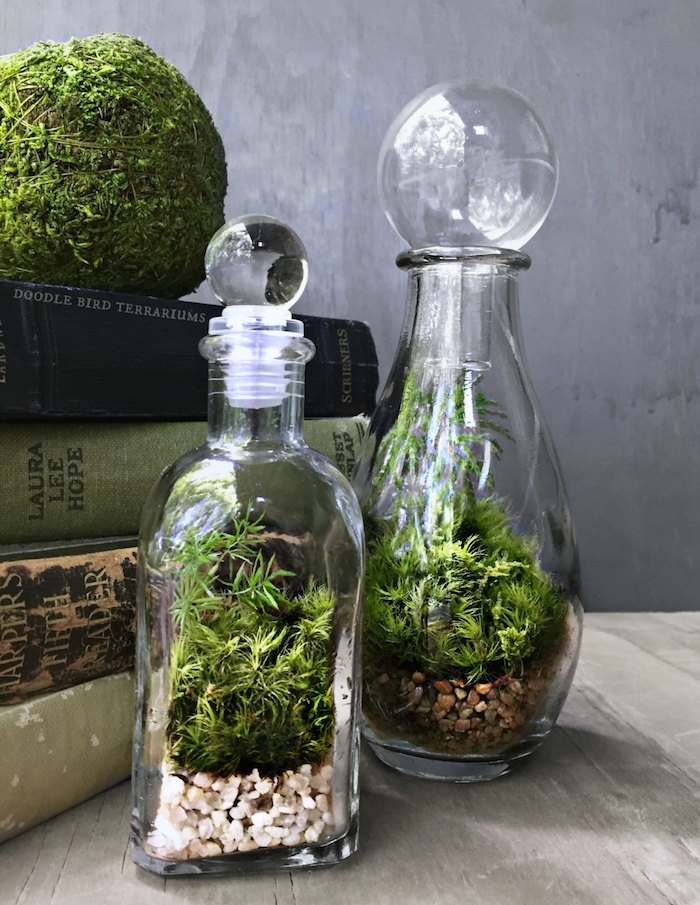 This garden terrarium also by DoodleBirdie draws inspiration from Japanese Zen gardens. You could even place a bride and groom figurine in the garden for a fun, conversation piece.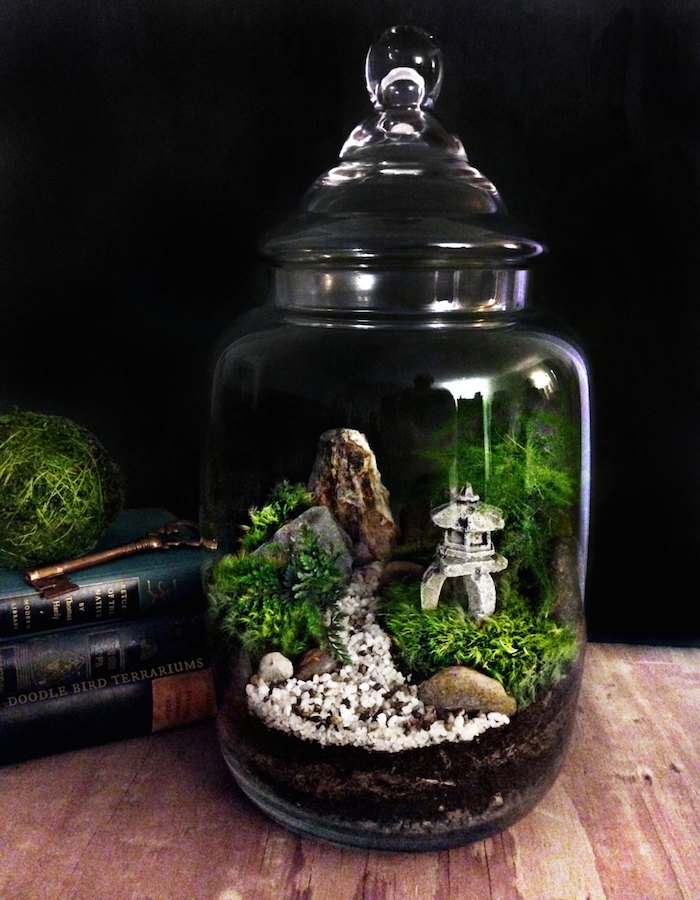 Couples who are nature lovers will love bringing the outdoors inside to their wedding with something like this butterfly terrarium kit by TheAmateurNaturalist. Give the small size terrariums as wedding favors.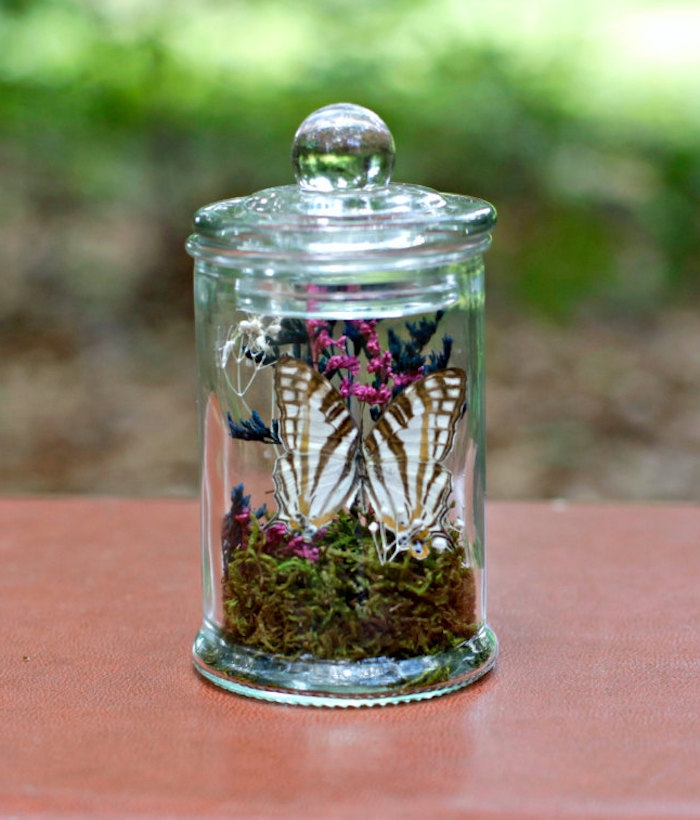 This terrarium set with foraged moss by DarkRituals makes an interesting, vintage accent along with some second-hand books and antiques.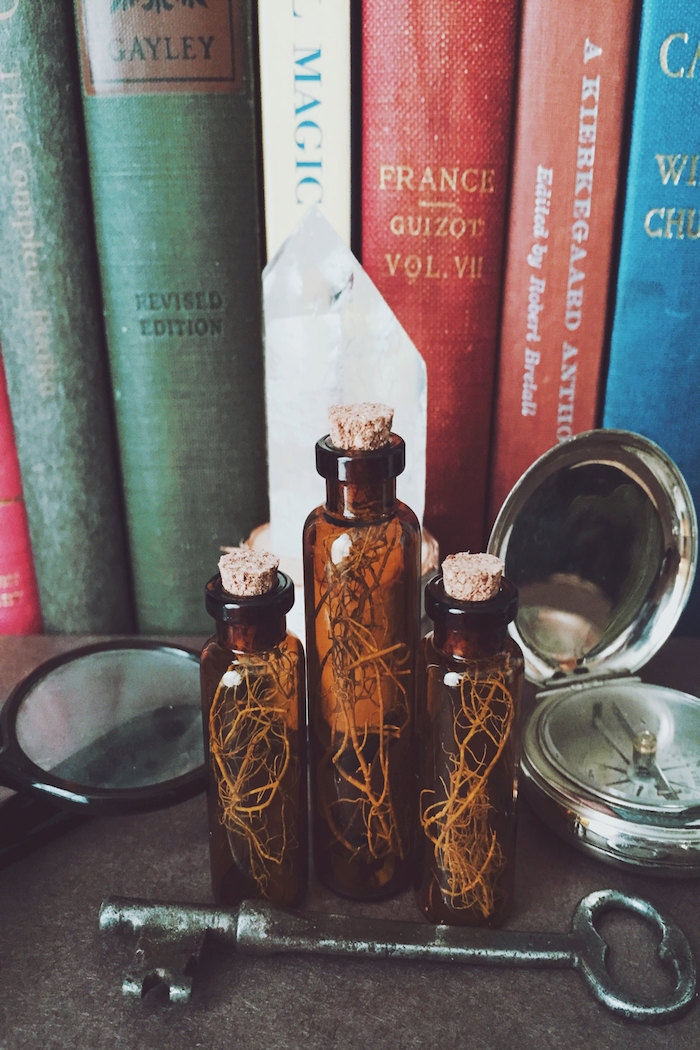 This is another example of a vintage display or table setting with antiques, books and a pair of vintage bottles by riceandpotato.
Use these glass vessels by FoundByHer to display seashells, rocks, beads or candy for a beach-inspired wedding. They would also make elegant candle holders. There are so many uses for apothecary jars! 
*This post includes Etsy Affiliate links.
Photo two: intimateweddings.com; Photo three: colincowieweddings.com