Thinking of eloping in Paris? Matthew and Lindsay just might be the push you need! The couple ran away to Paris with their best friends and closest family members, not only to get married, but to spent time touring Europe before the big day. Genius! Their style could not of been any more Paris chic, and their intimate locations look straight out of a storybook.
Thank you to photographer Greg Finck for sharing your talent with us!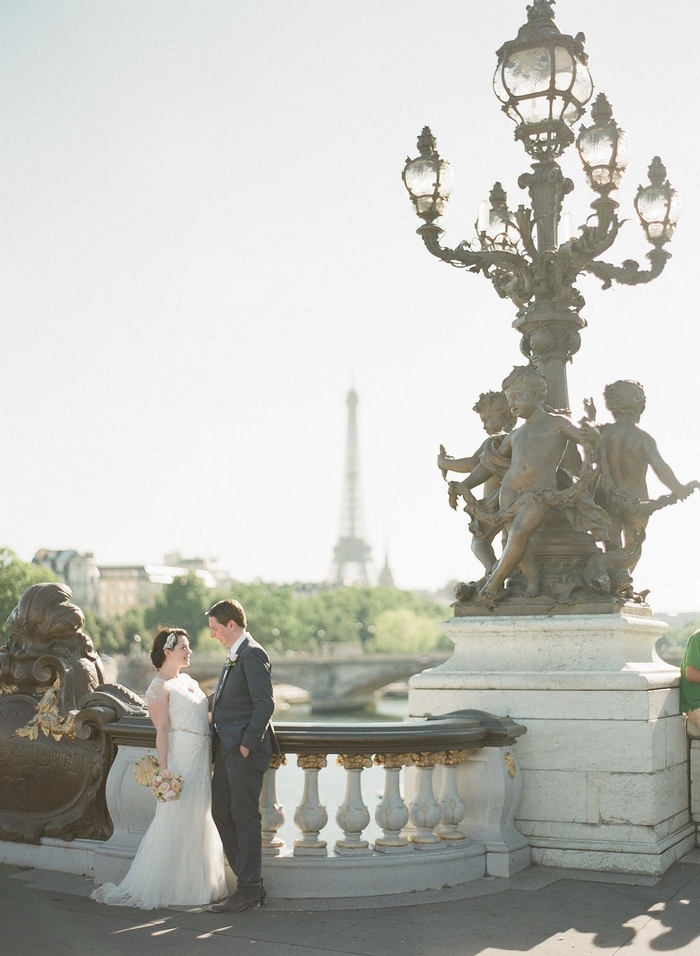 Lindsey  & Matthew
Location: Paris. France

Wedding Date: July 6, 2015
Number of Guests: 16
Wedding Ceremony Location: La Commanderie du Clos de Montmartre
Wedding Reception Location: La Maison Champs-Élysées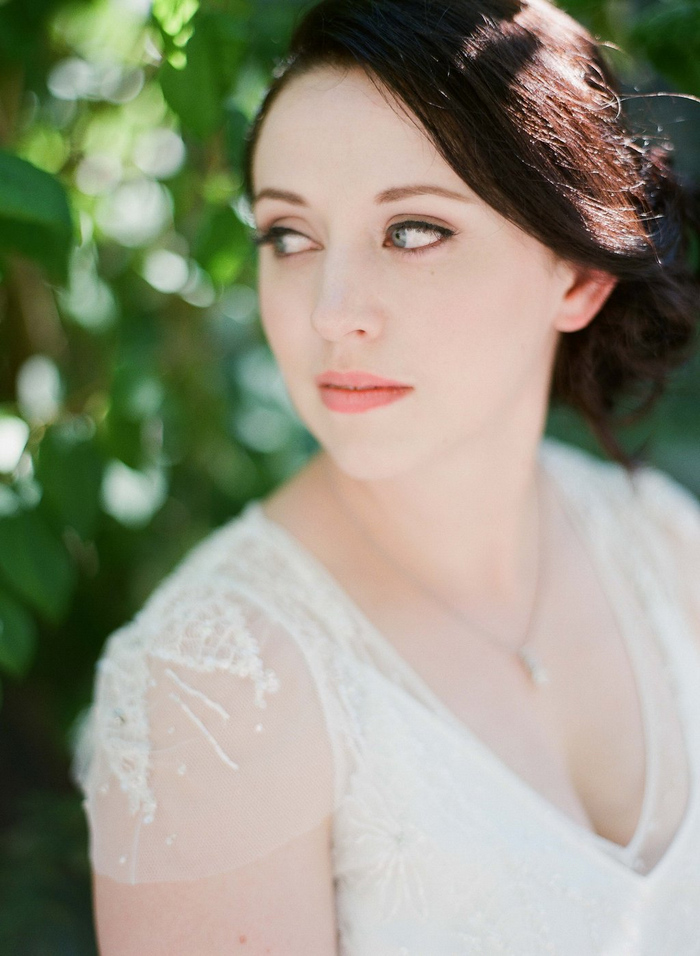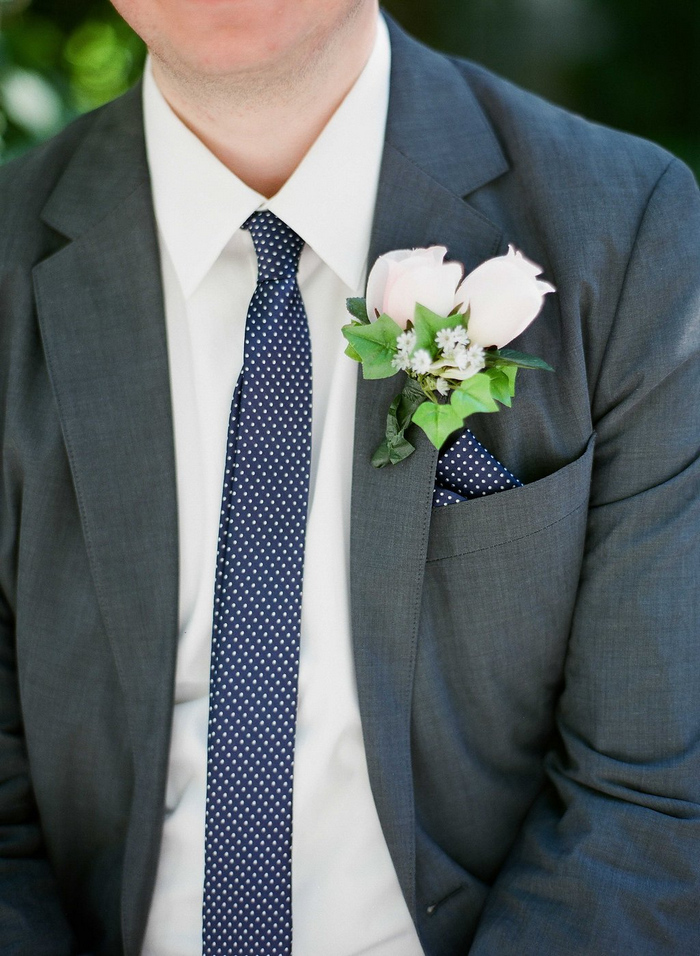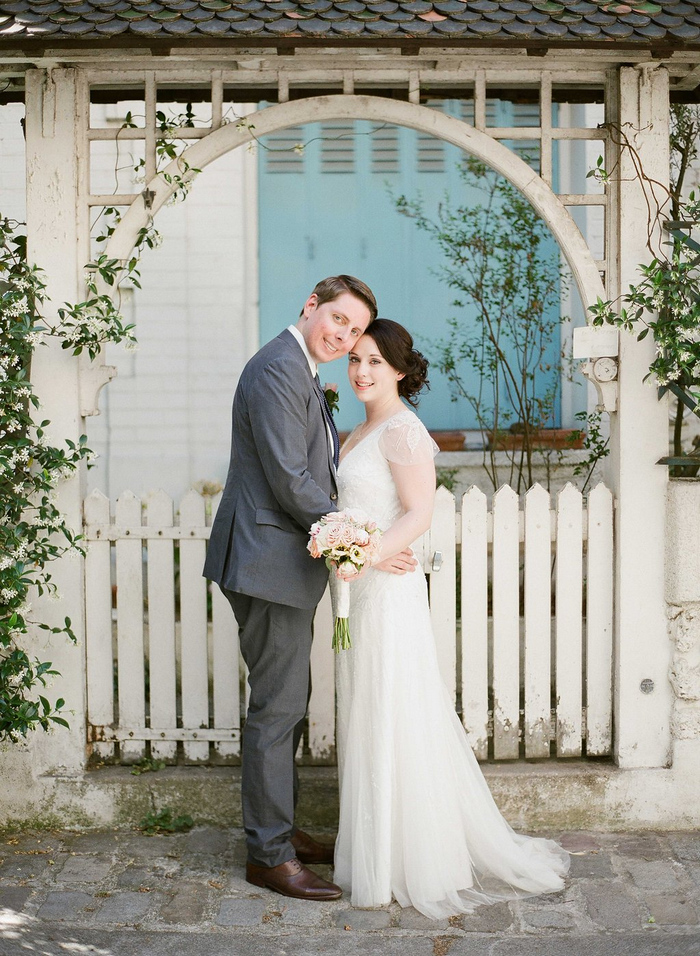 Why did you have an intimate wedding? 
We simply wanted just our closest friends and family to be with us on our special day to make it even more special.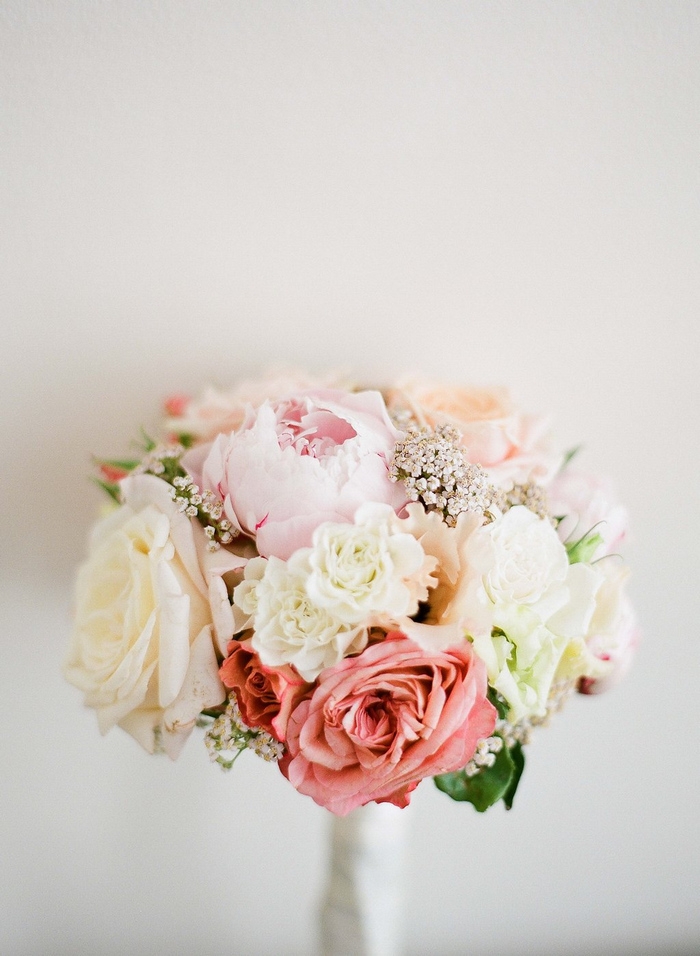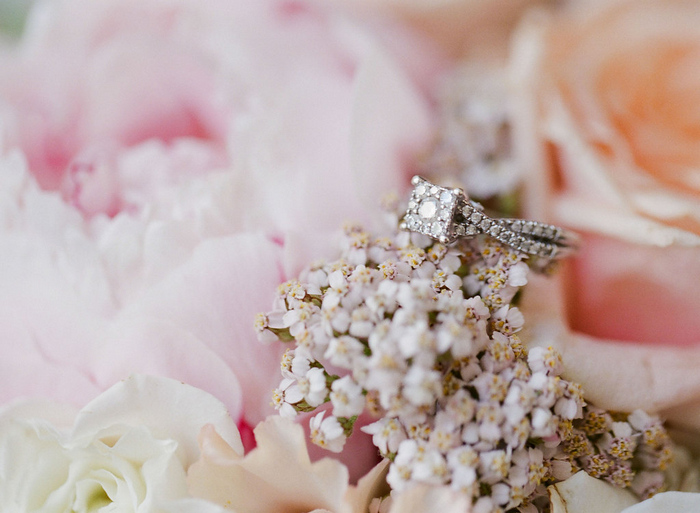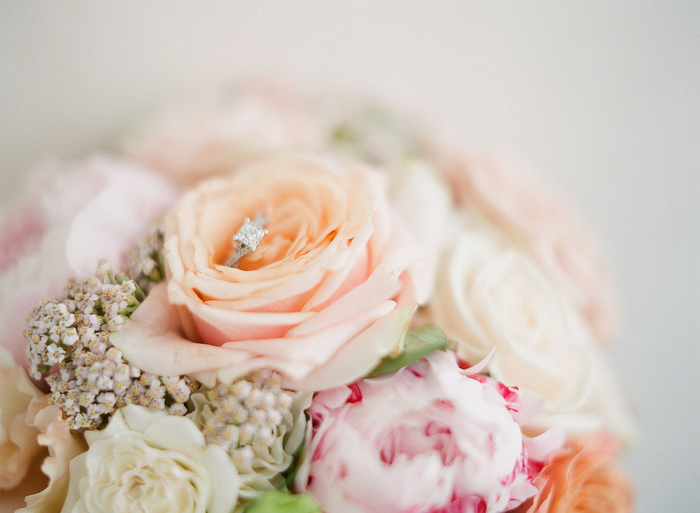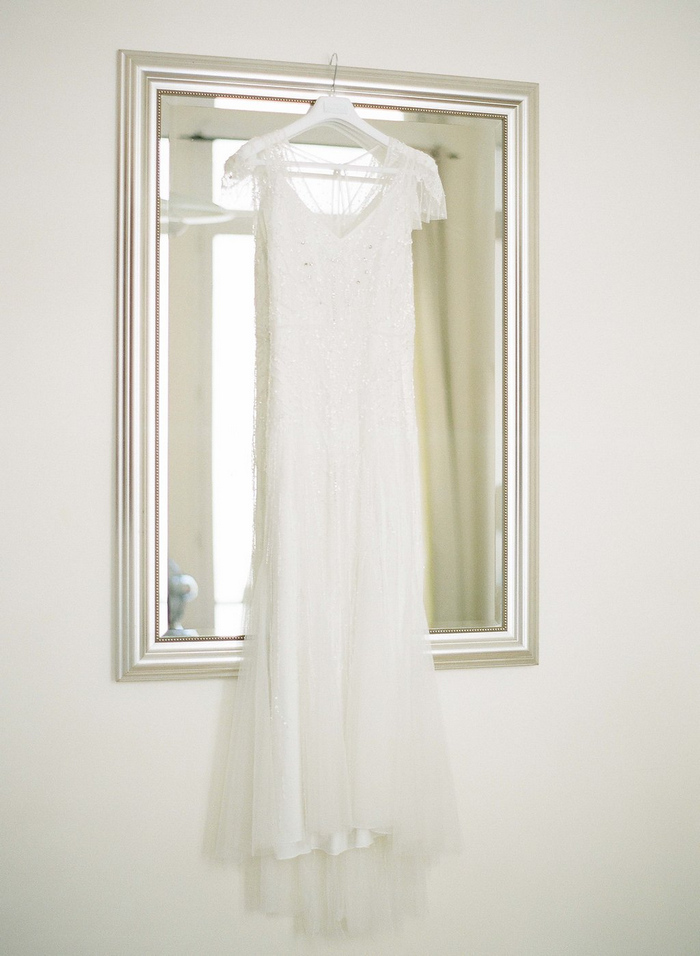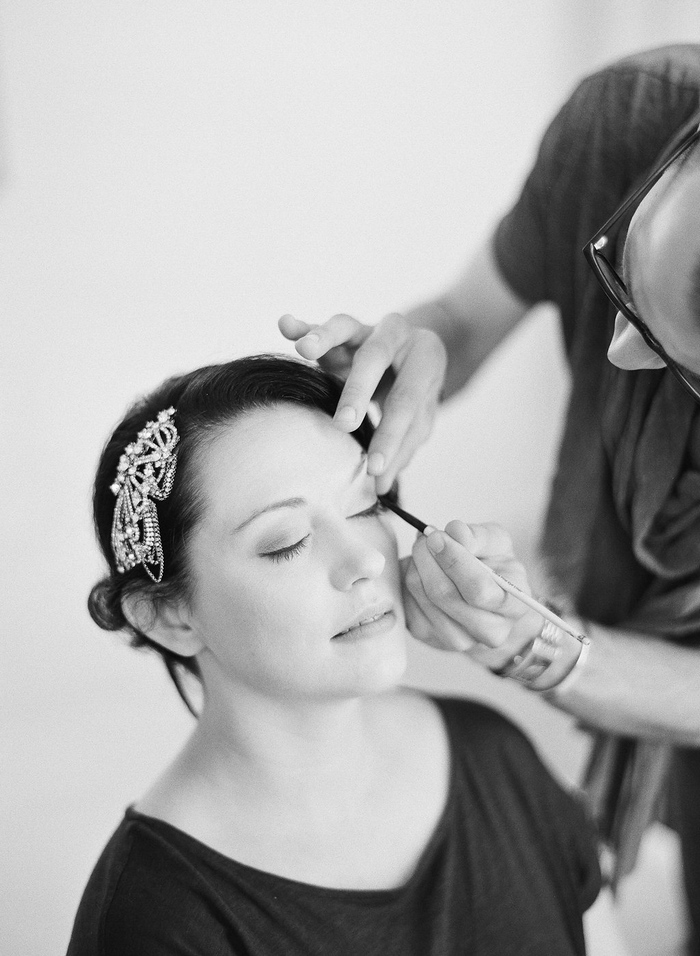 What are some the challenges that you faced planning an intimate wedding? 
Organizing travel arrangements from the U.S. to France was certainly a challenge, but other than that, the biggest obstacles were planning what activities we should do with the family in the days leading up to the wedding.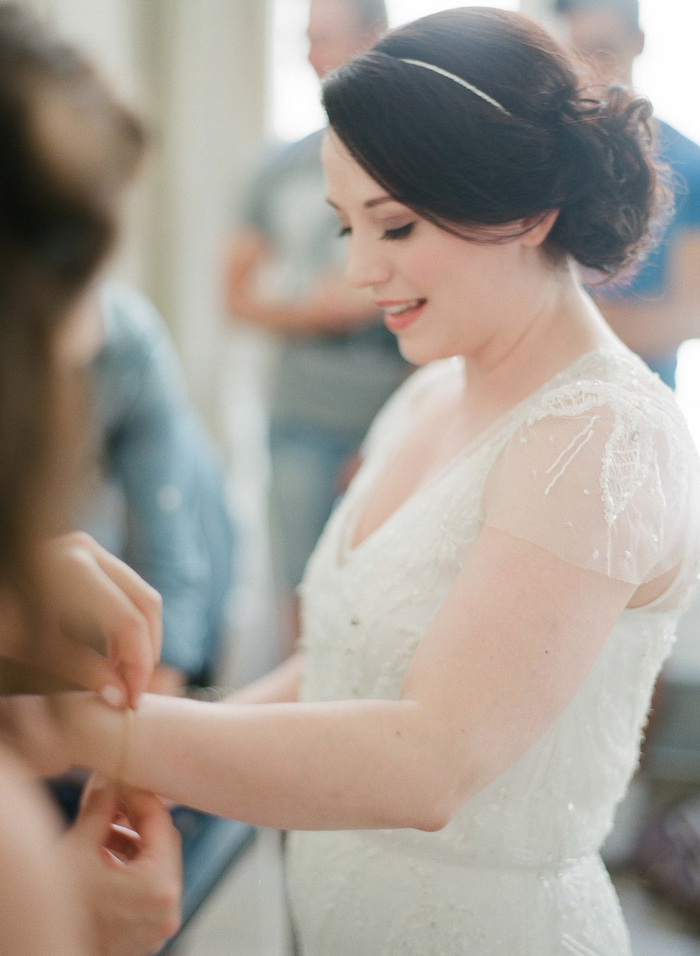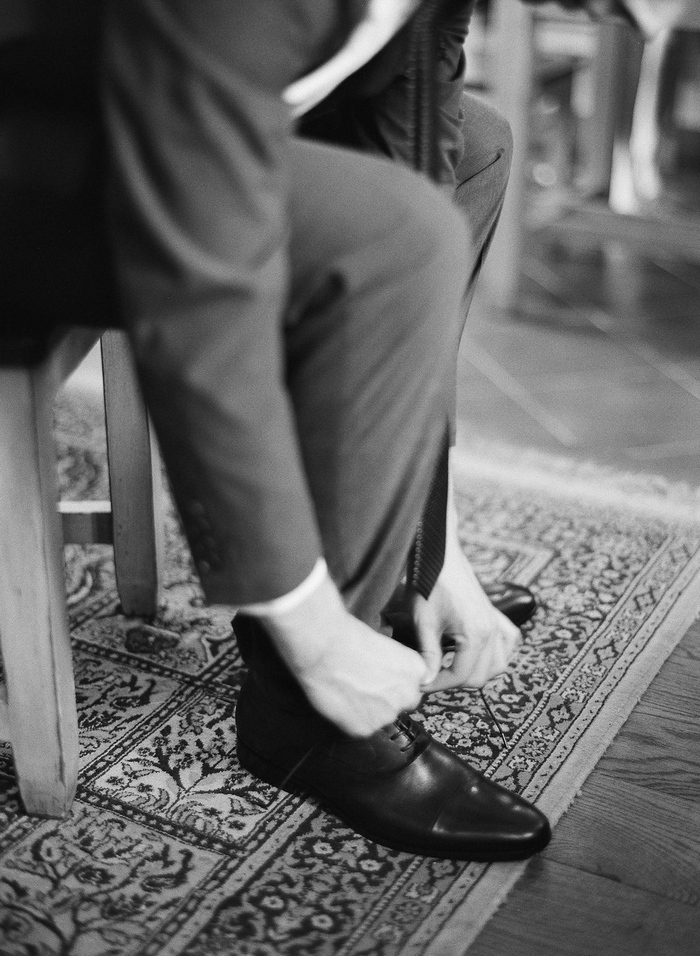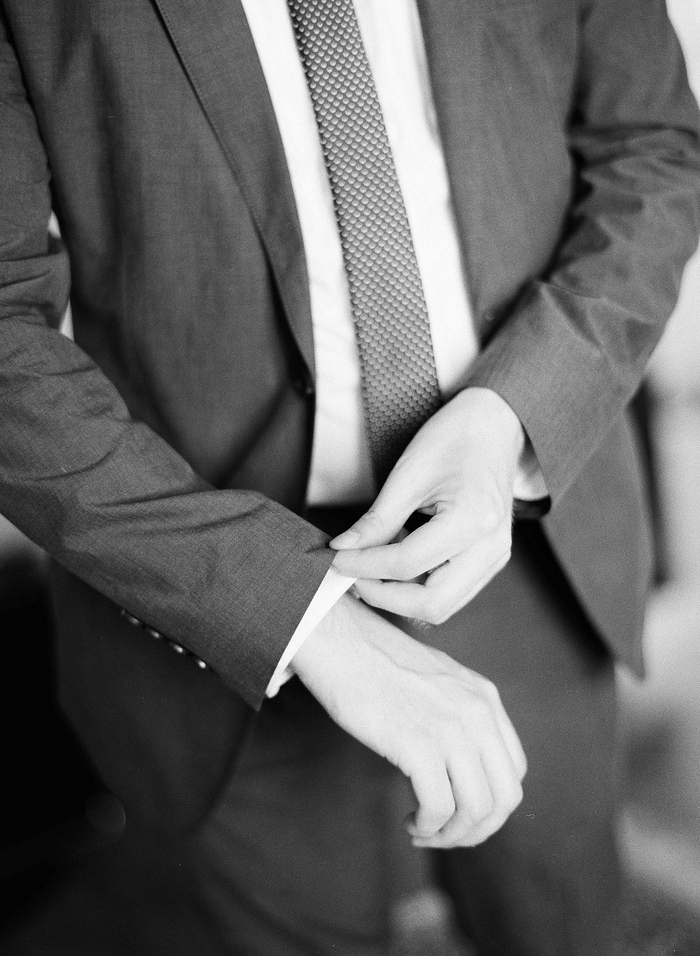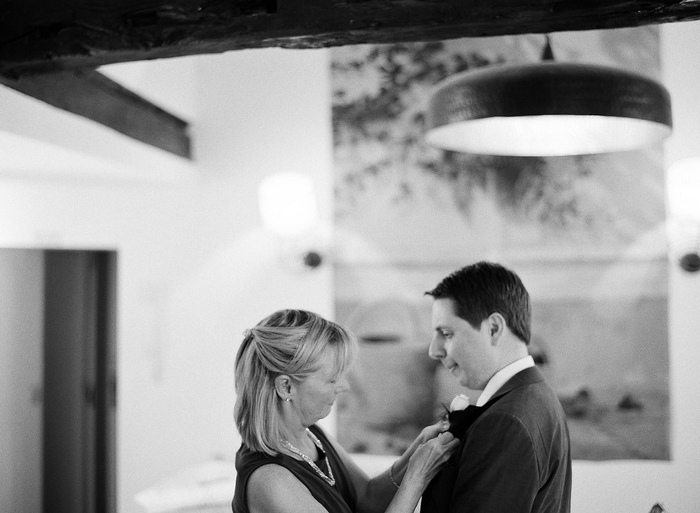 Was it difficult to pare down the guest list?
 Not especially, as we have a small group of close family and friends with whom we knew we wanted to share the experience.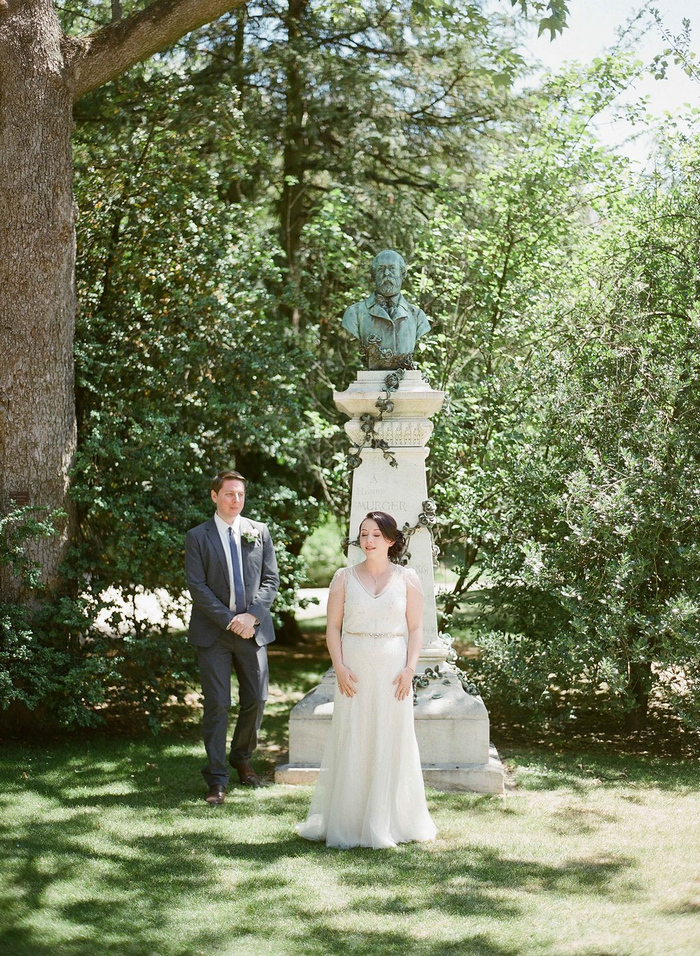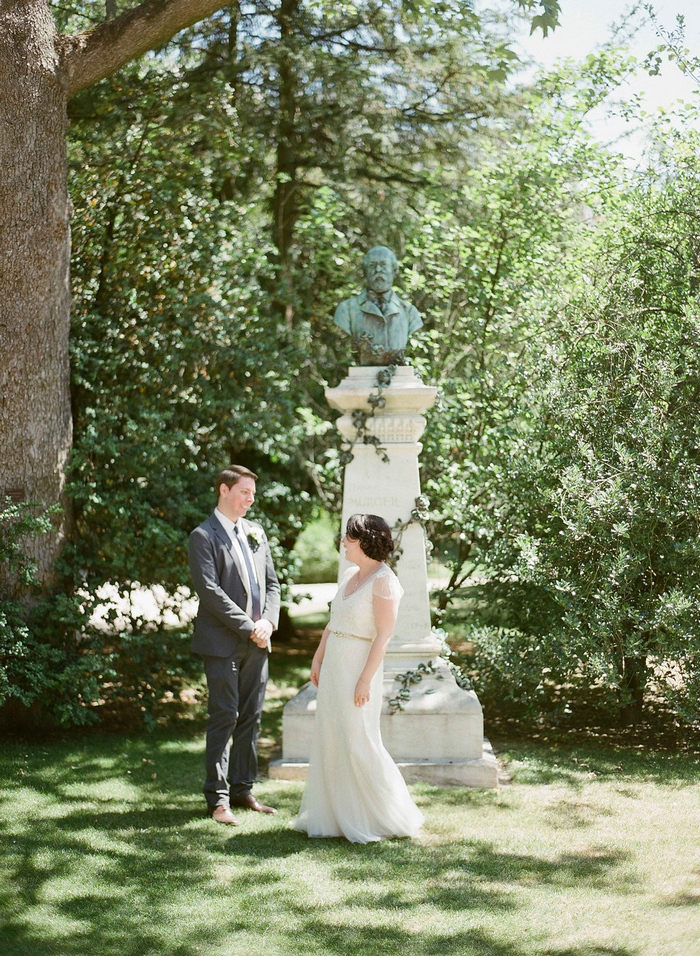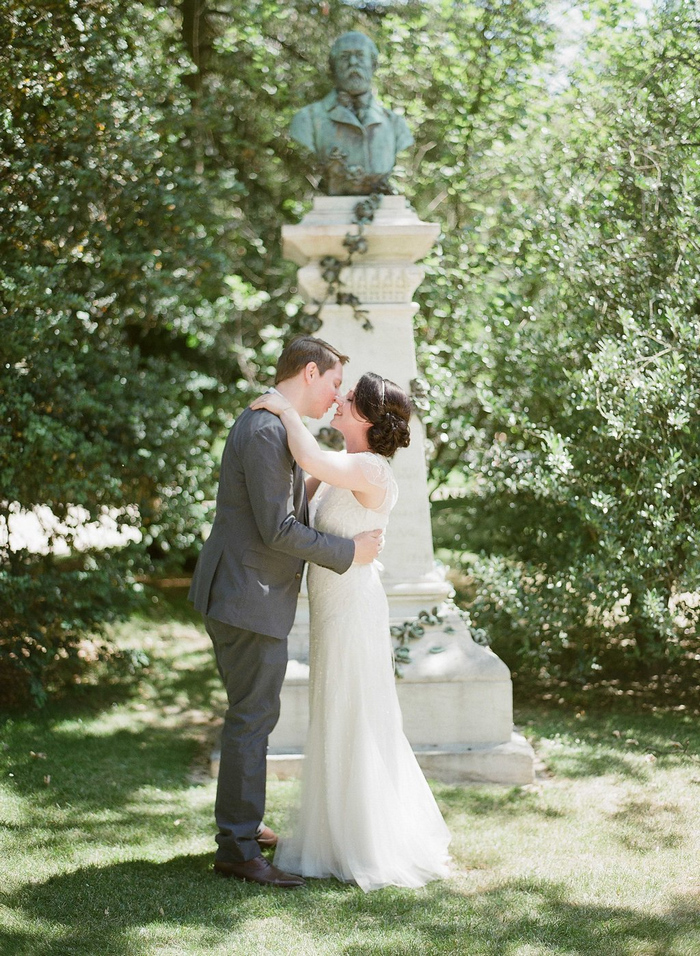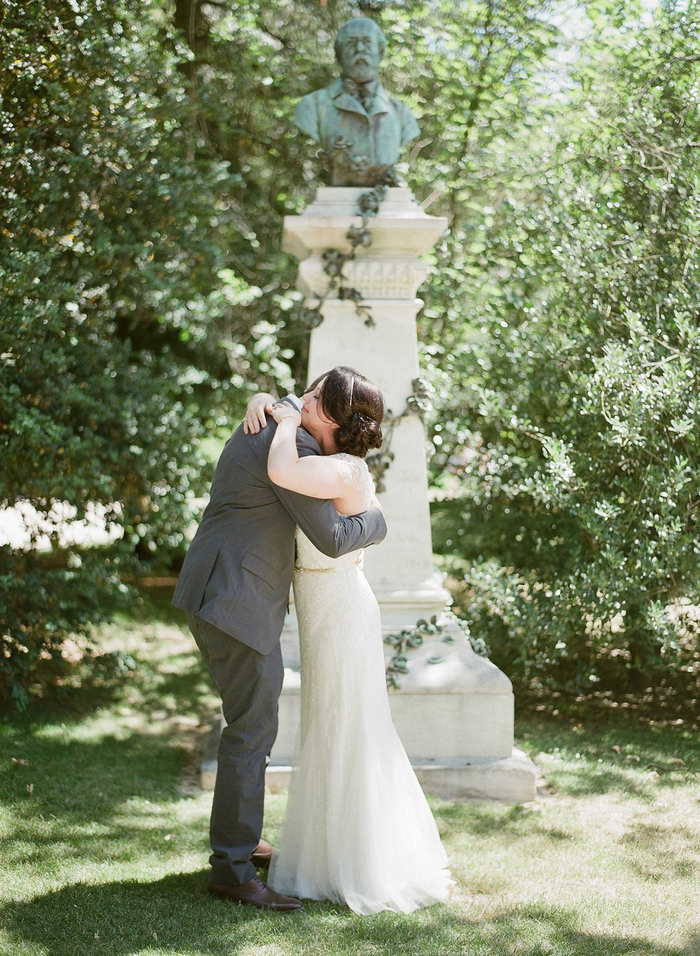 Did you have any issues from friends and family?
No issues.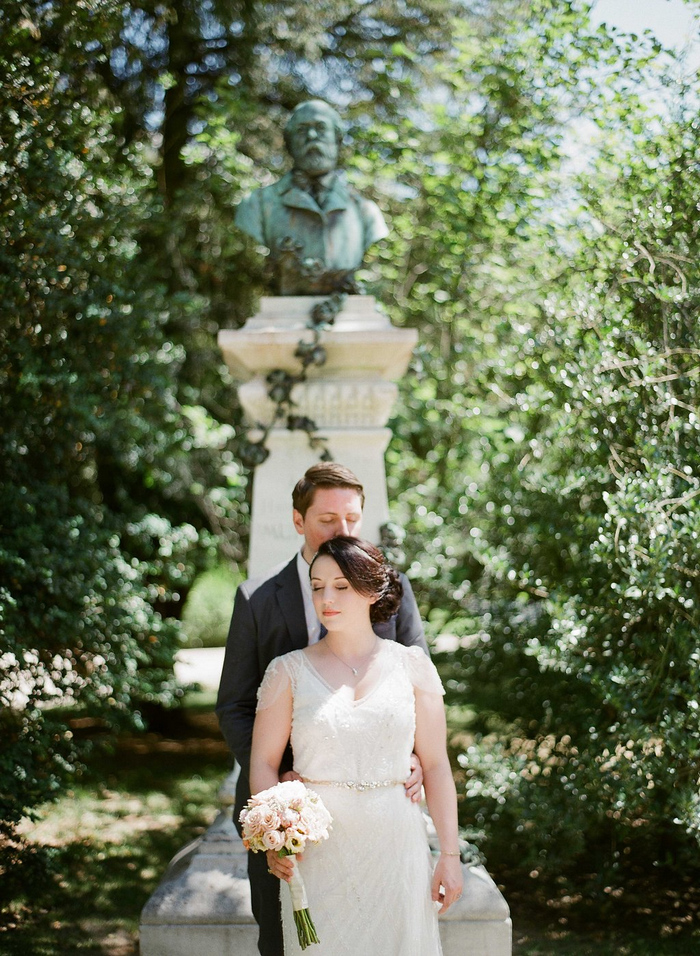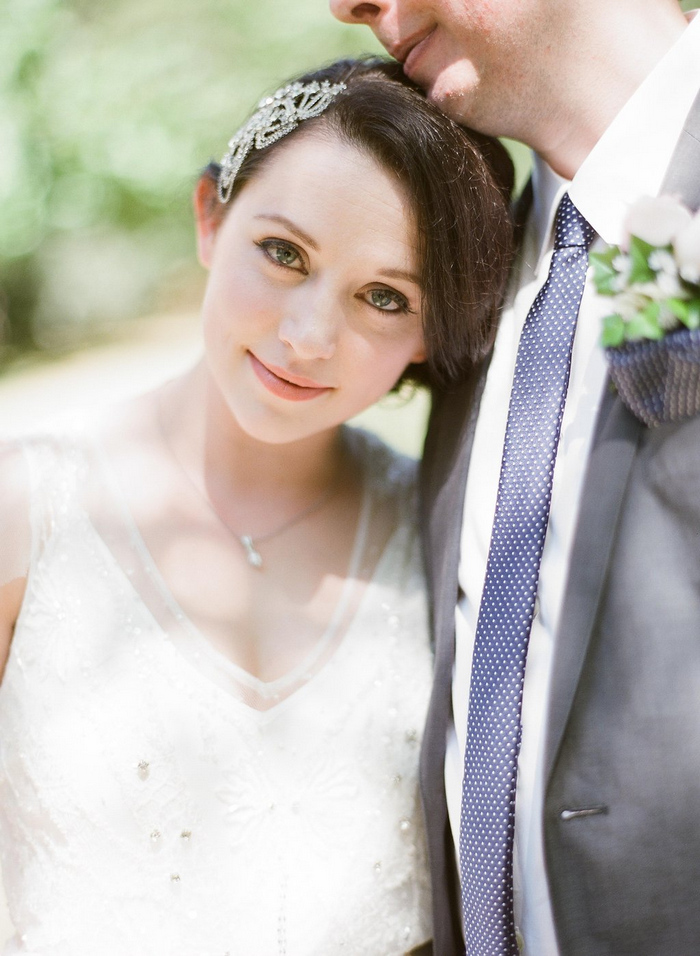 What were the highlights of the ceremony? 
Everything really came together as perfectly as we could've hoped for: The weather was amazing, the vineyard in Montmartre was beautiful, and we loved sipping champagne at a nearby cafe right before the ceremony got underway. It was everything we wanted in a ceremony.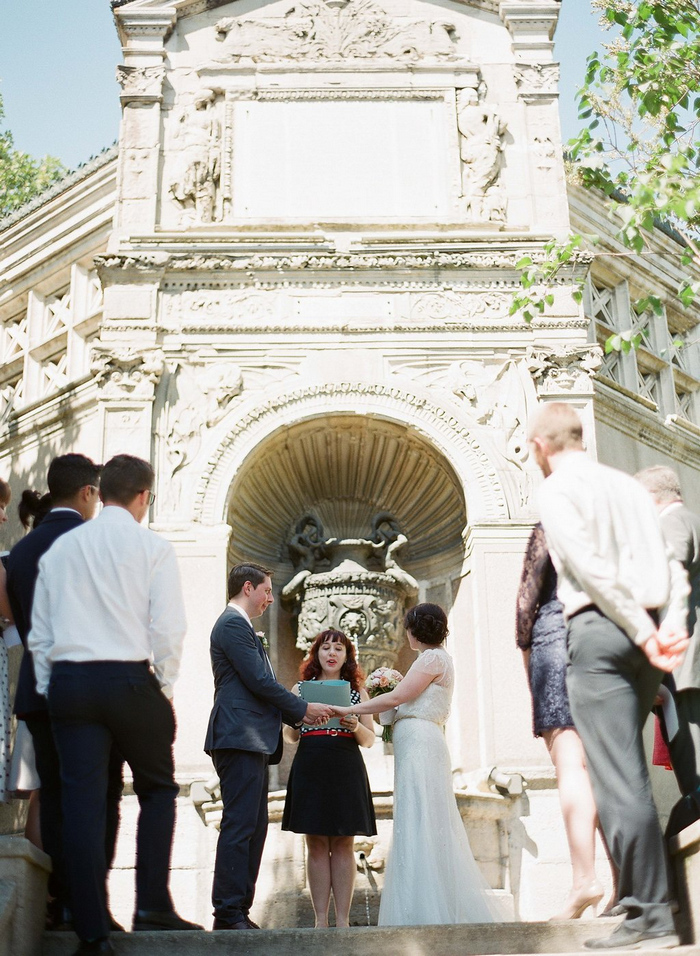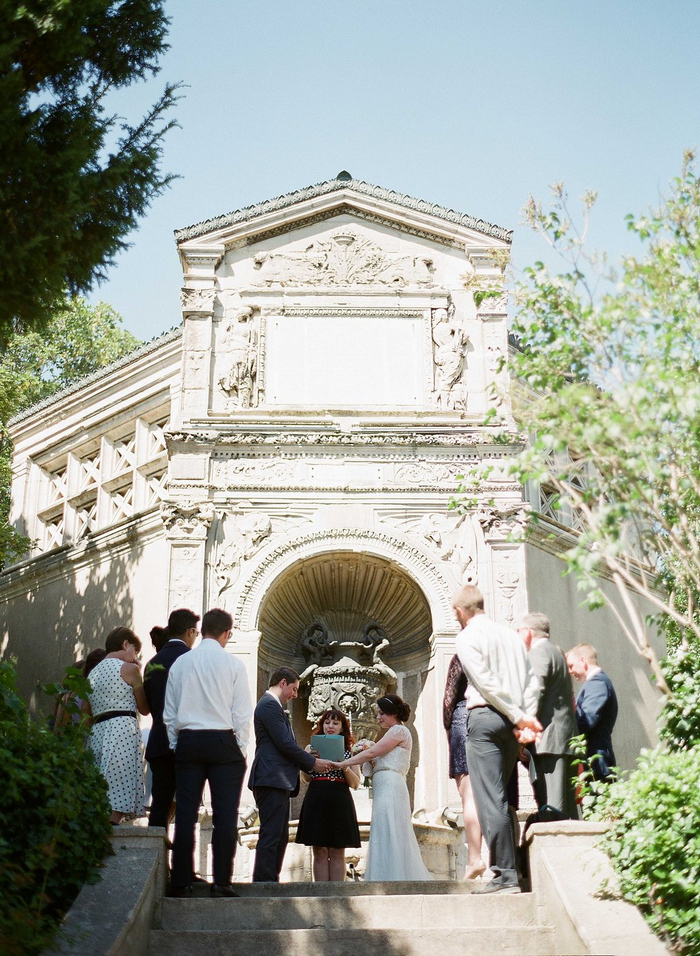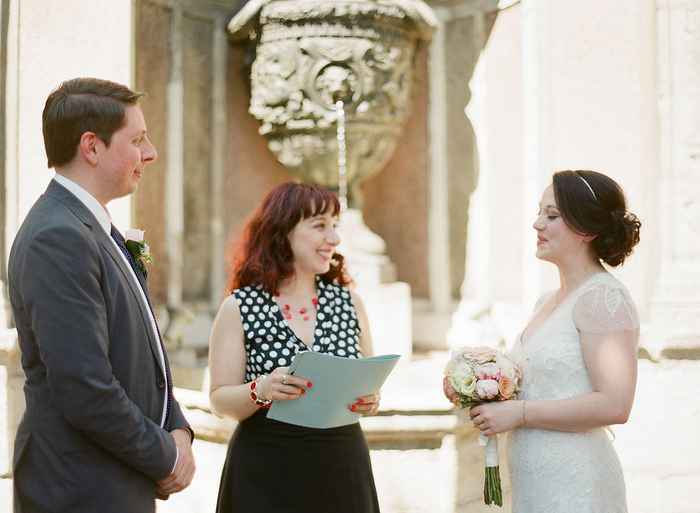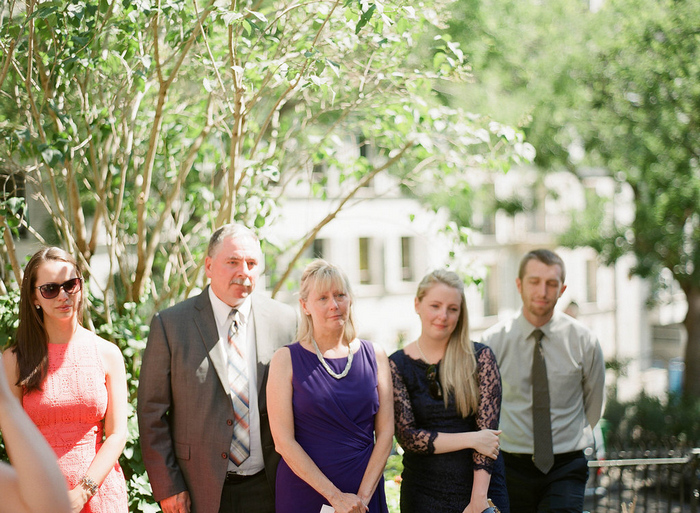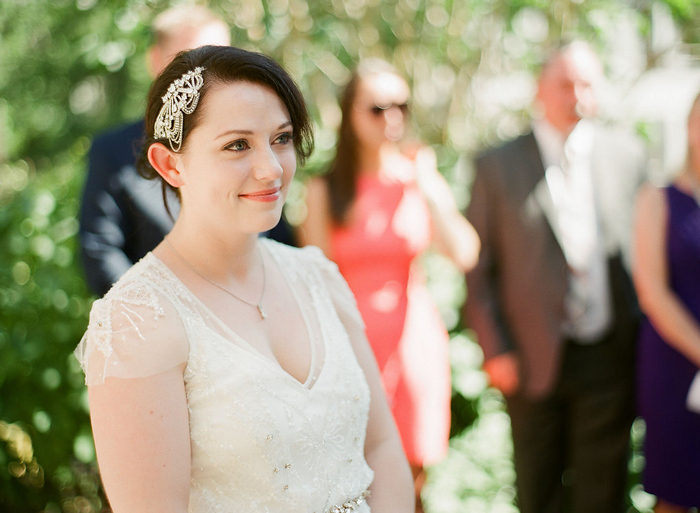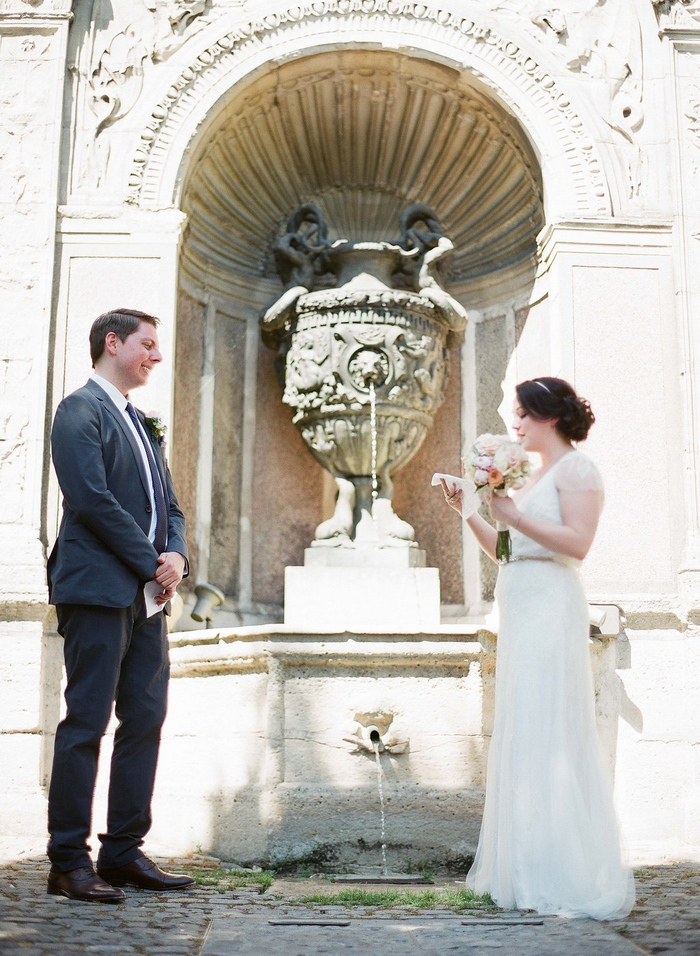 What were the highlights of the reception? 
Everything about the Hôtel des Champs-Élysées was gorgeous, and our dinner was intimate — just the way we always envisioned it would be. (Oh, and the food was spectacular as well!)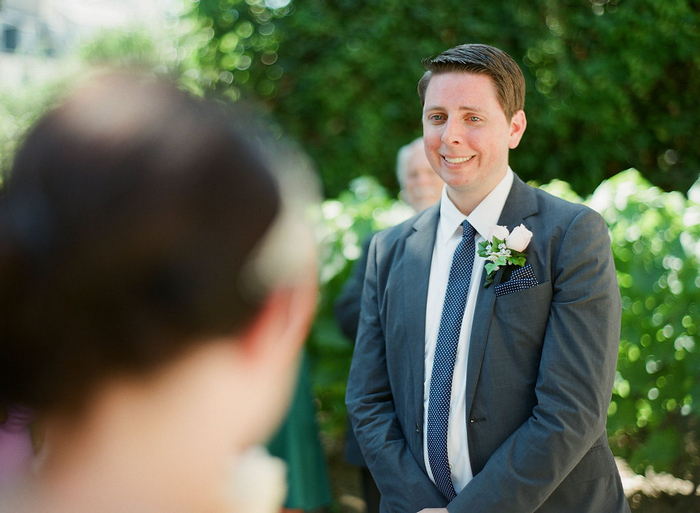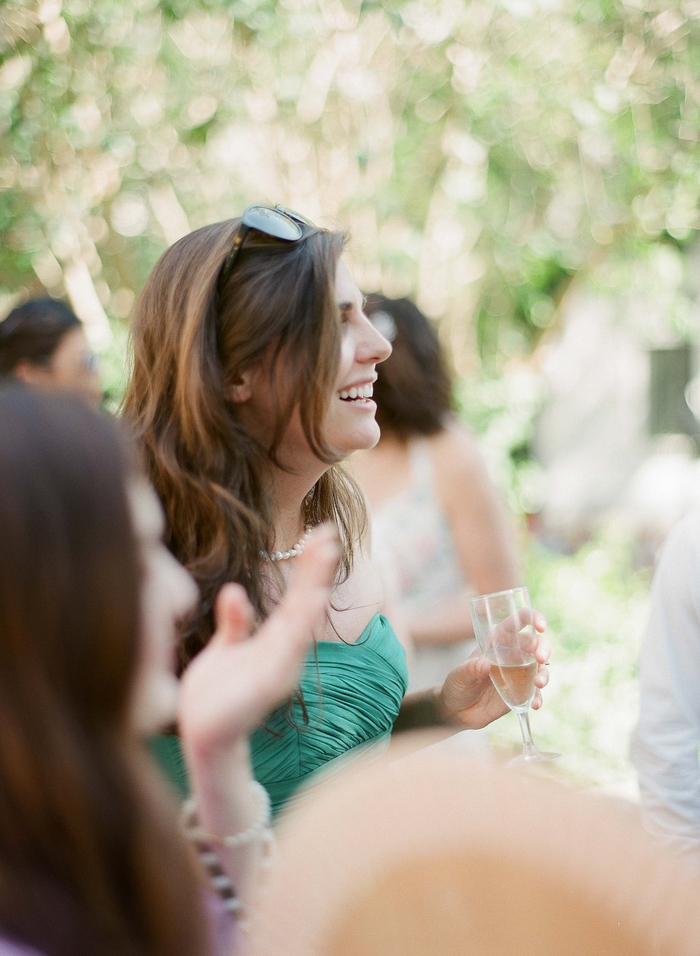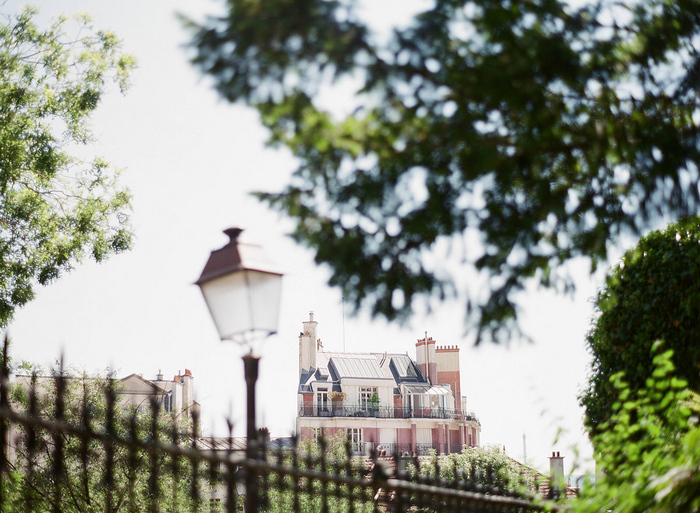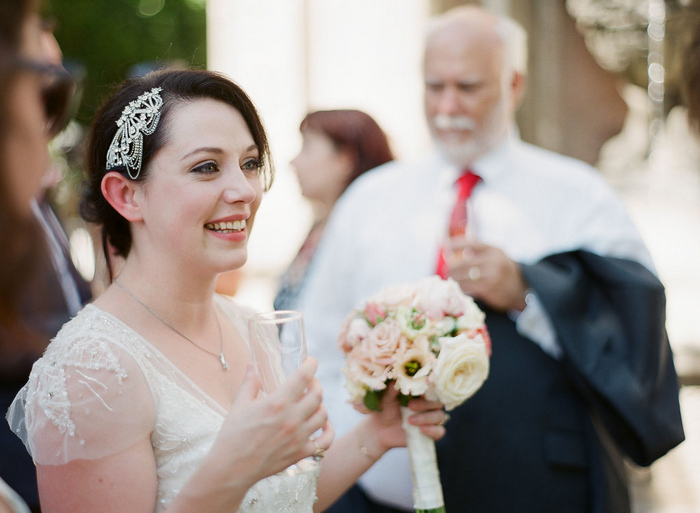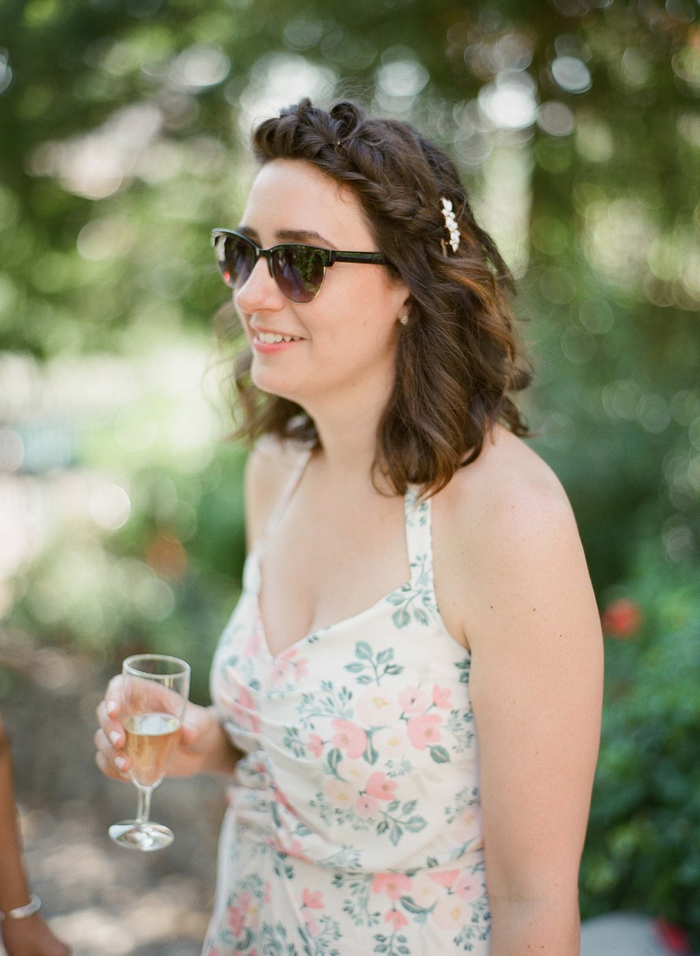 What was the best thing about having an intimate wedding? 
Some people love having grand weddings with hundreds of guests. We're much more low-key and just love hanging out with only those we love and hold dear. Being with close friends and family and sharing a once-in-a-lifetime experience was amazing.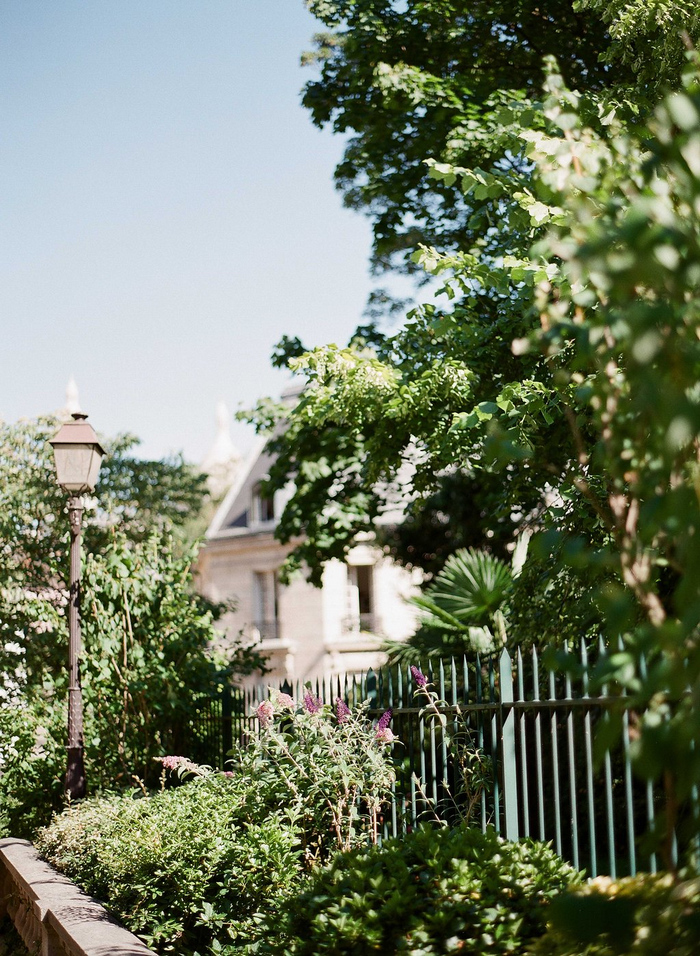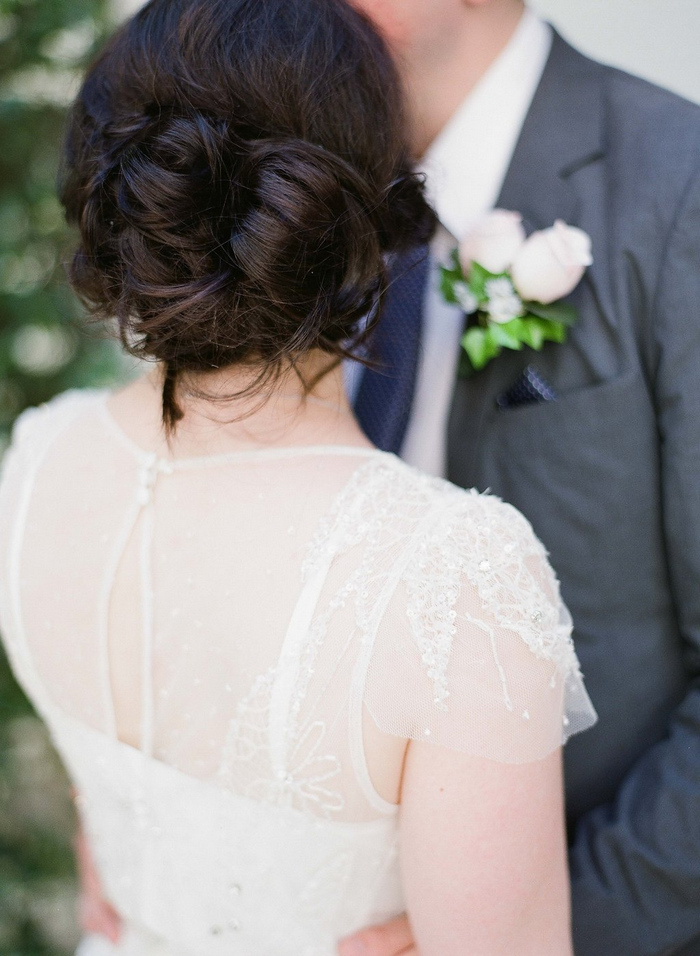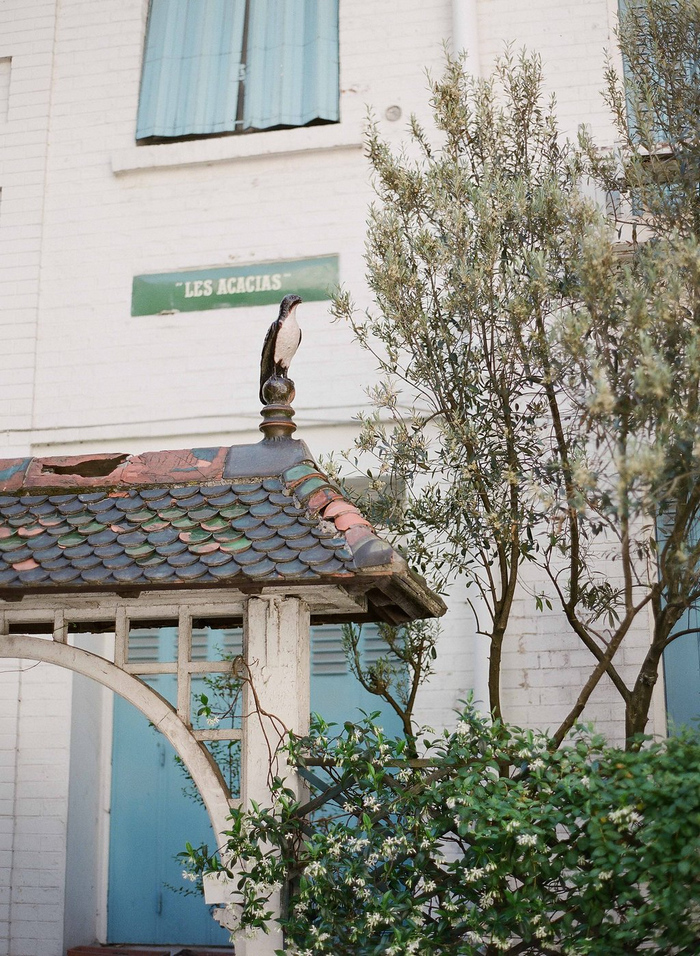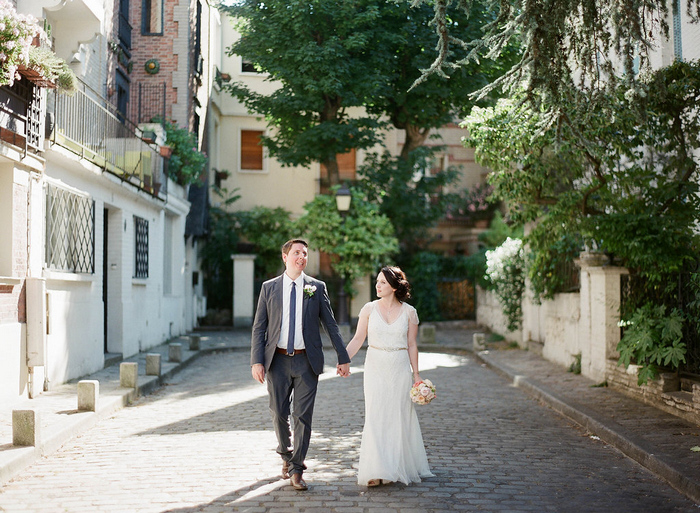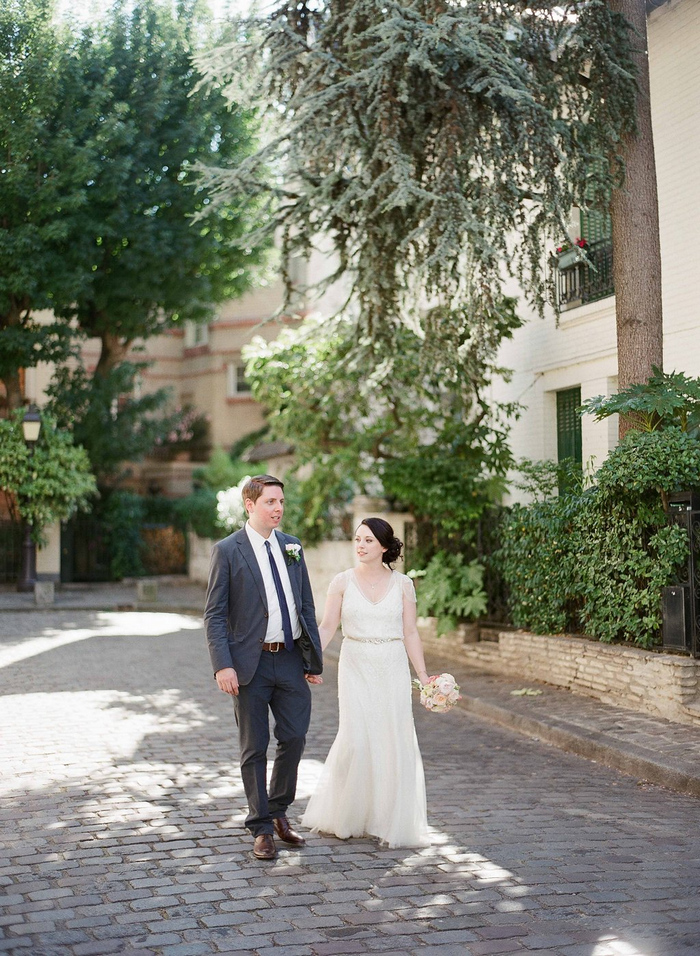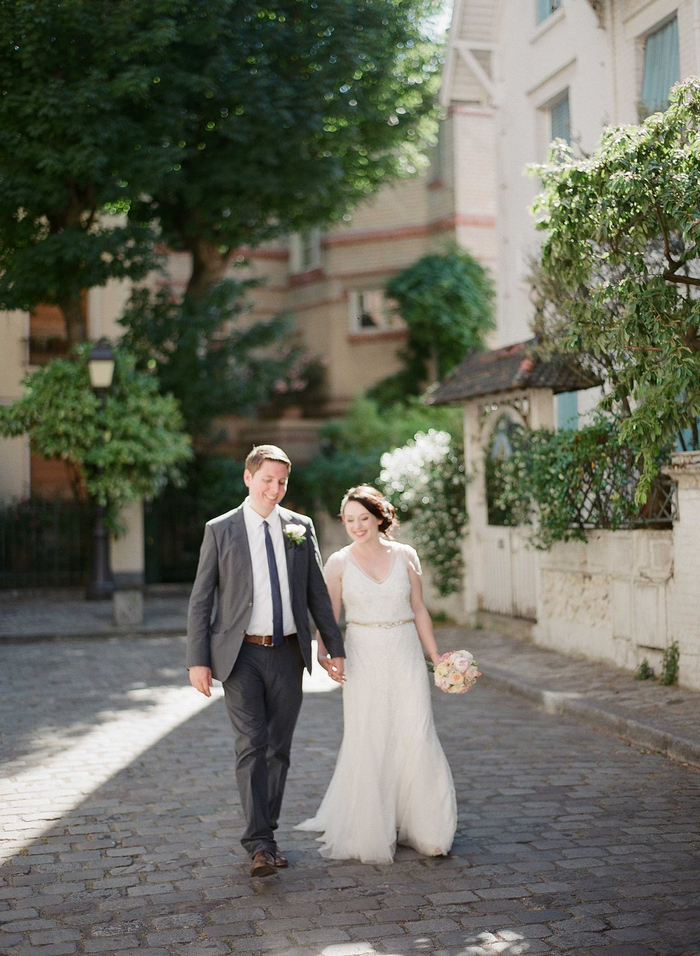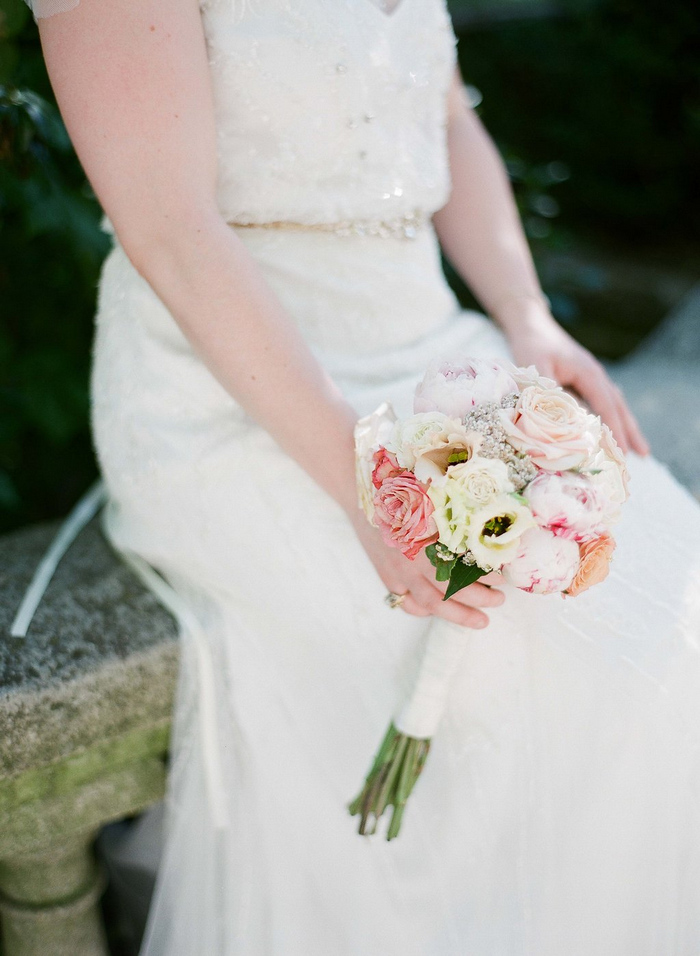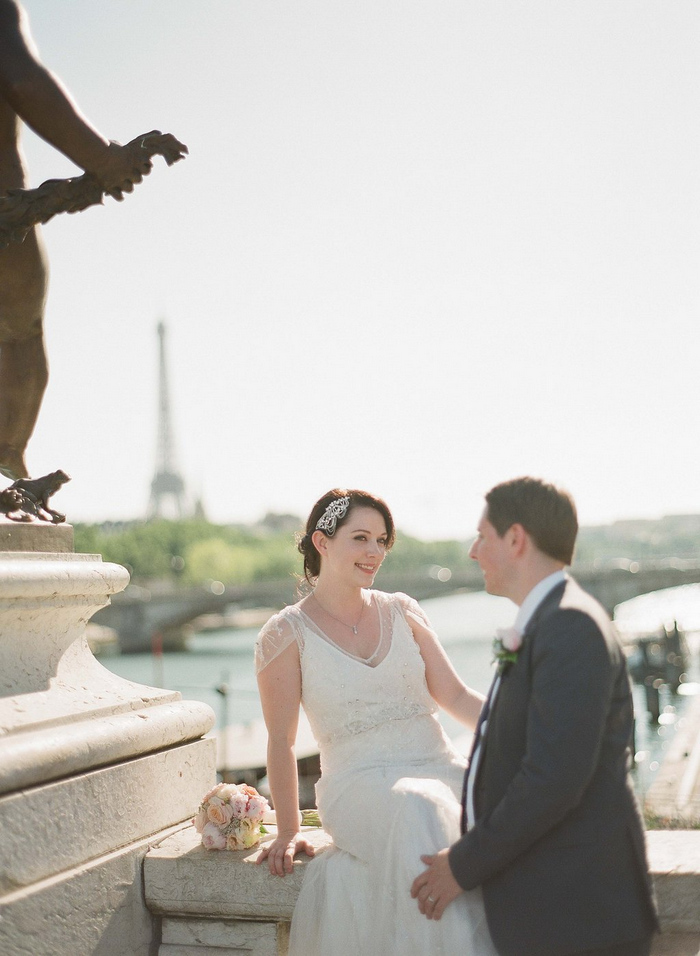 What advice do you have for couples who are considering an intimate wedding? 
Plan more activities that allow your friends and family to participate. If you don't have time for some of the activities,  you can simply skip them. It's better than being under-prepared and having nothing planned out for the days leading up to the wedding.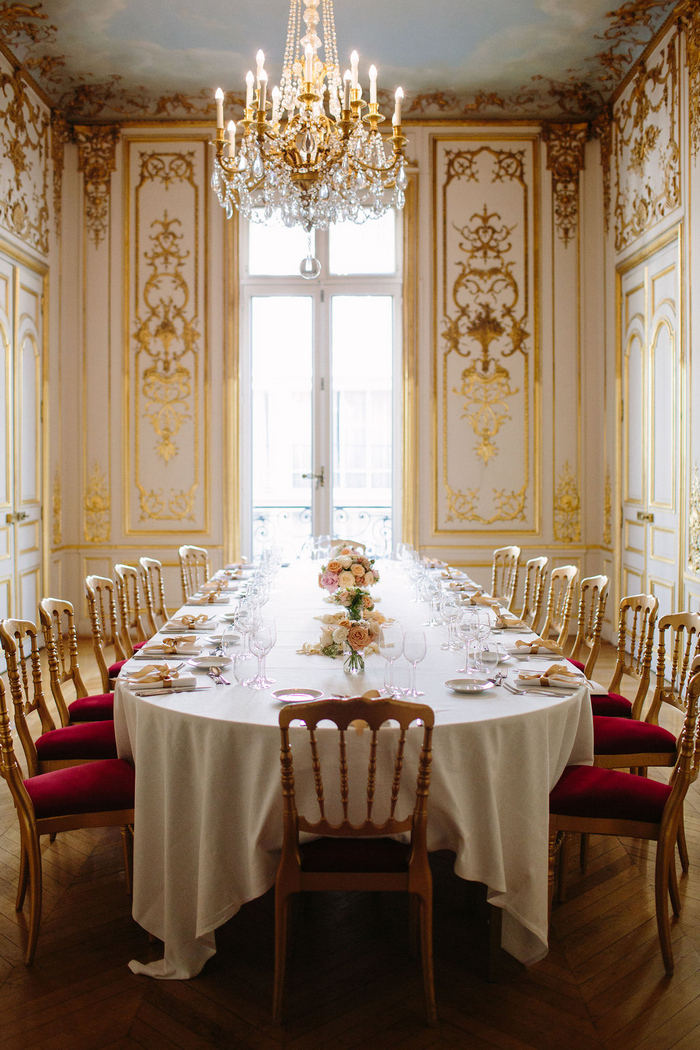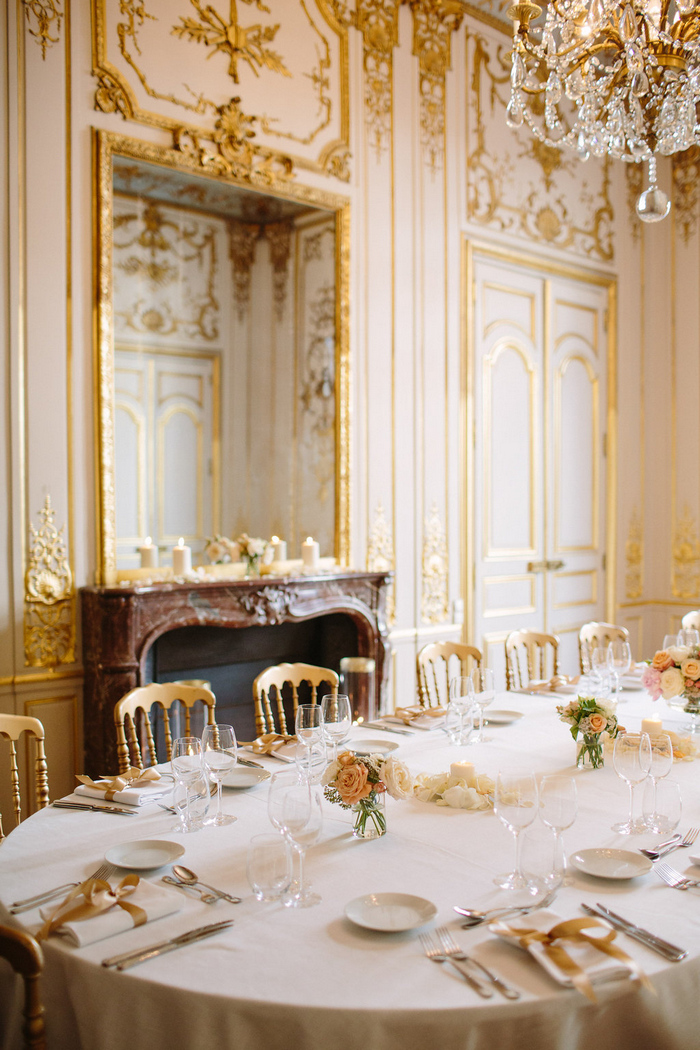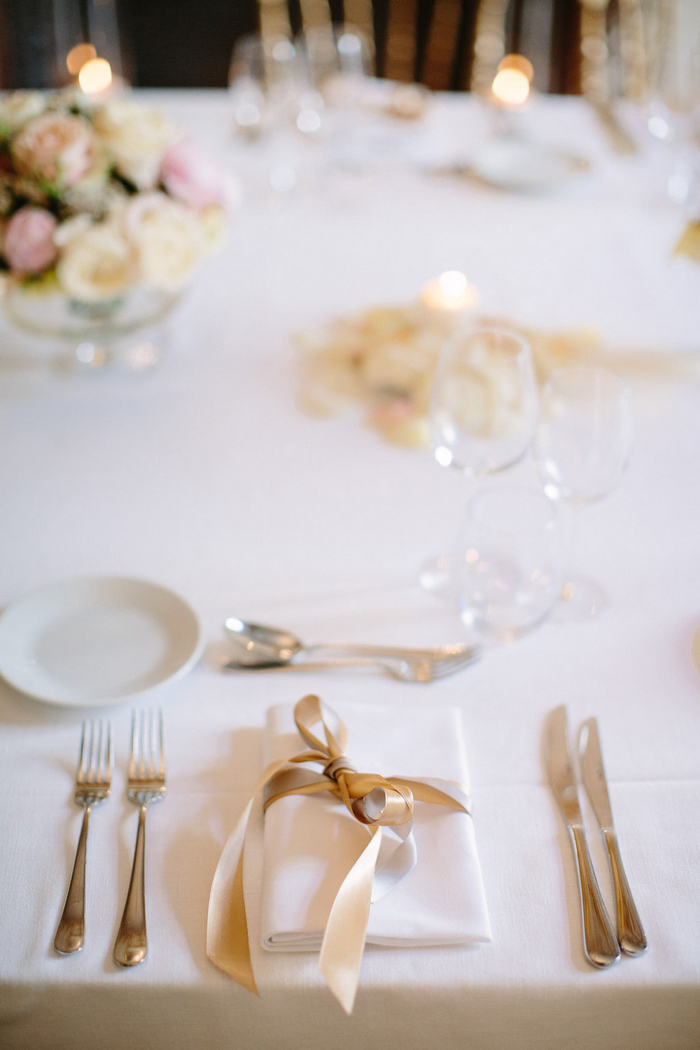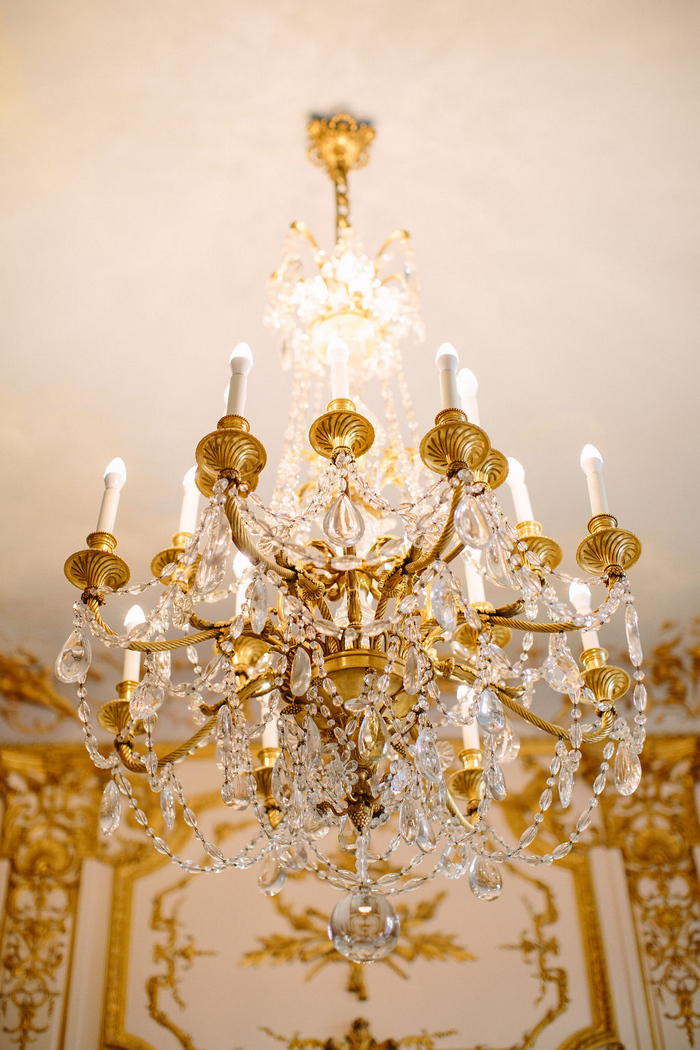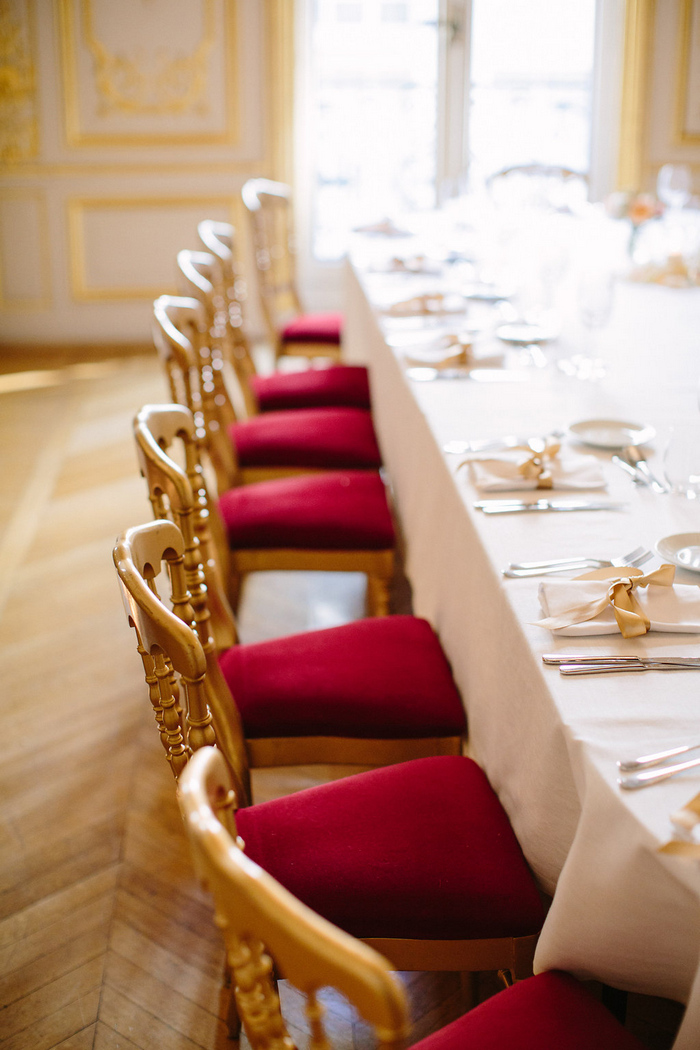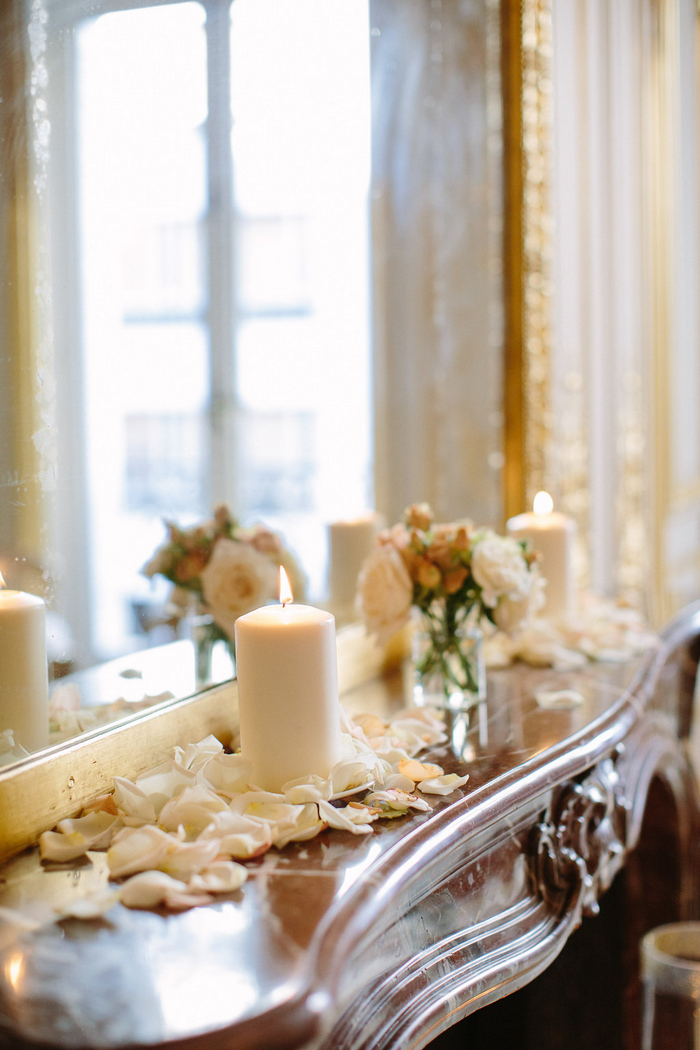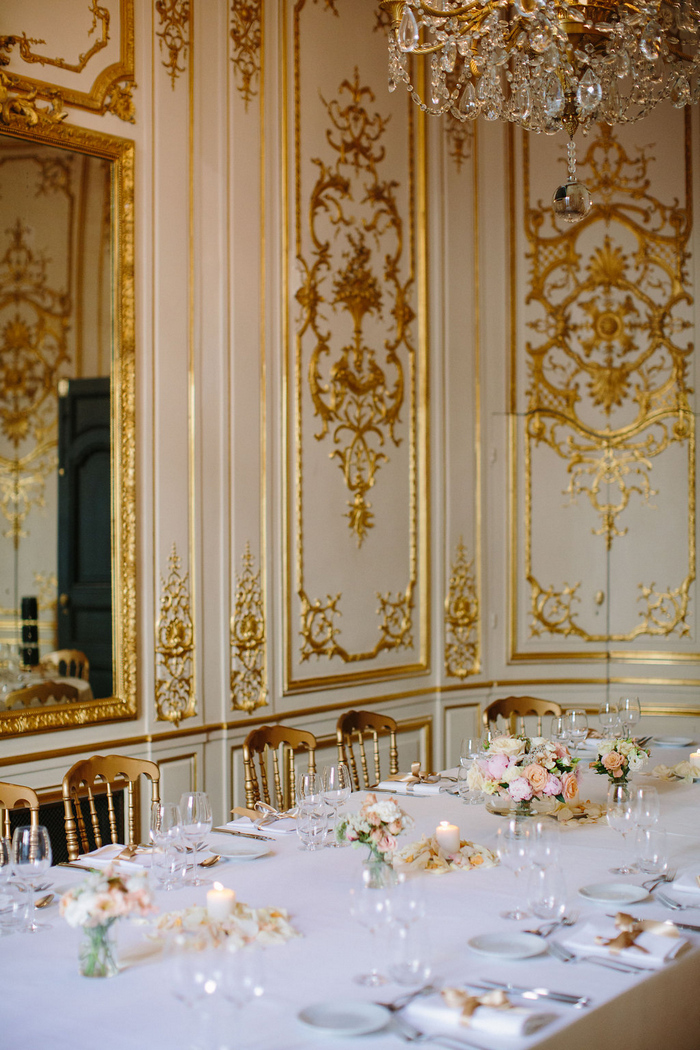 Vendors:

Event Planning & Styling: Vanessa & Caroline – Créatrices de Mariages 
Photography: Greg Finck
Flowers: Girls & Roses
Dress: Rosa Clara 
Make-Up: Charles Gillman Cosmetics 
Hair Stylist: Pia Paysant 
Reception Venue: La Maison Champs-Élysées
Officiant: Melinda Mayor 
Headpiece: http://www.leftbankjewelry.com/