With a much larger wedding planned in Guatemala for next year, Ines and Wes wanted their Texas wedding day to be filled with love and only those nearest and dearest to them. Instead of hiring a professional, the couple opted to enlist family and friends to help them with the wedding preparations, making their poolside boho wedding reception even more special to them and their loved ones.
A huge thank you to Molly Magee for sending us all the gorgeous photos so we could share Ines and Wes's day with you!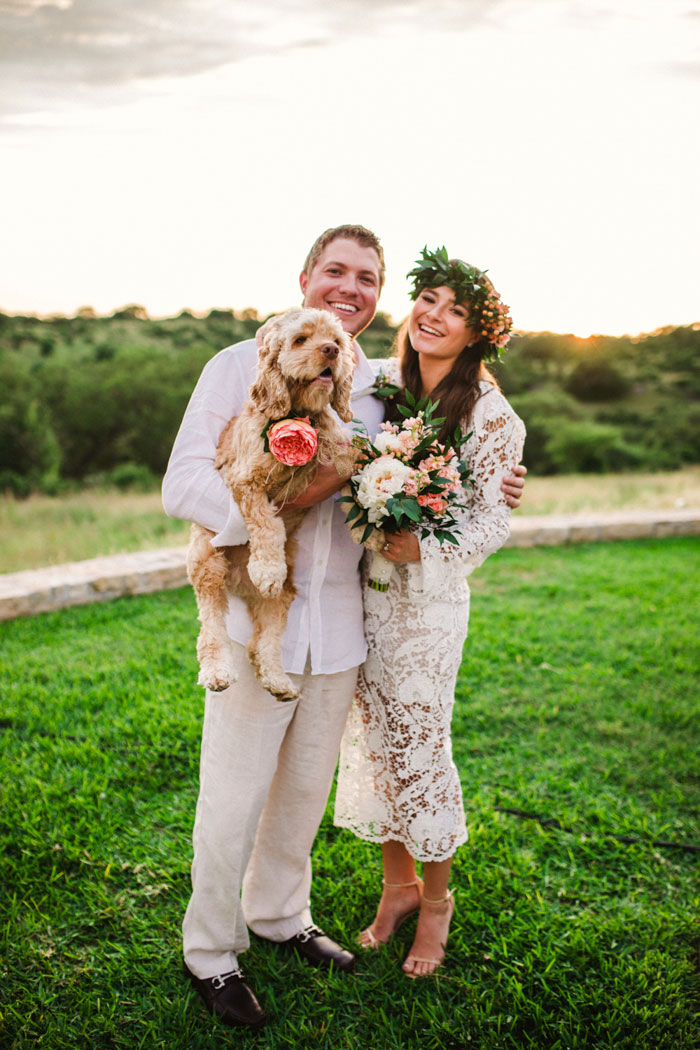 Ines, 26 & Wes, 26
Fredericksburg, TX
Wedding Date: May 30th, 2015
Wedding Cost: $5,500
Wedding Ceremony Location: Private Residence
Wedding Reception Location: Private Residence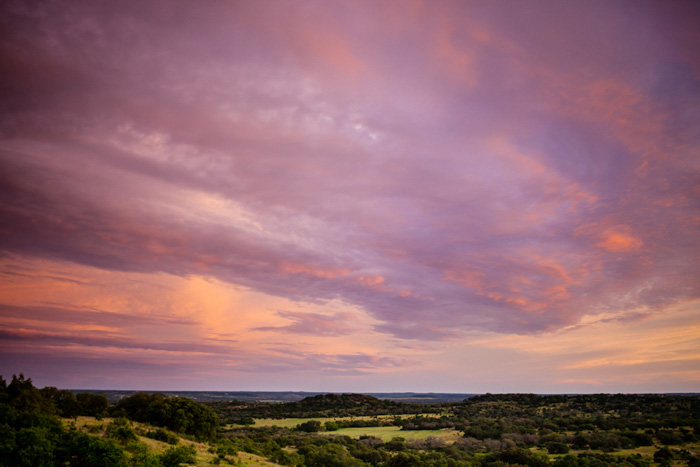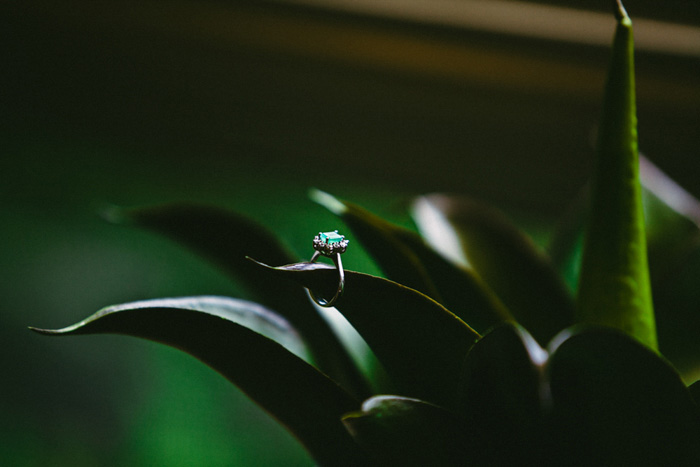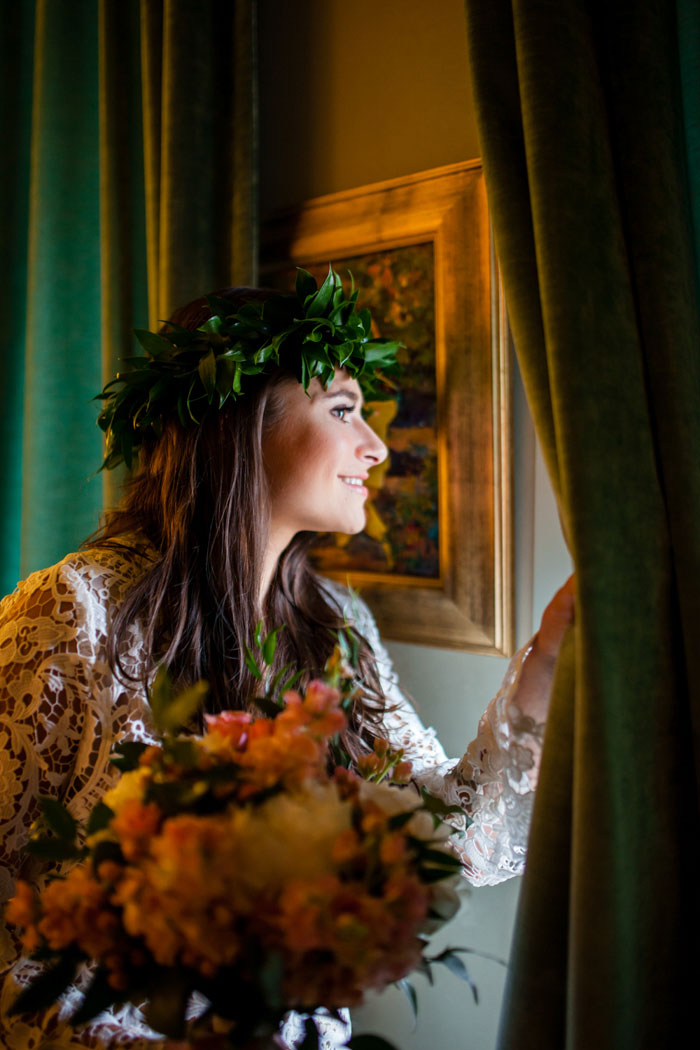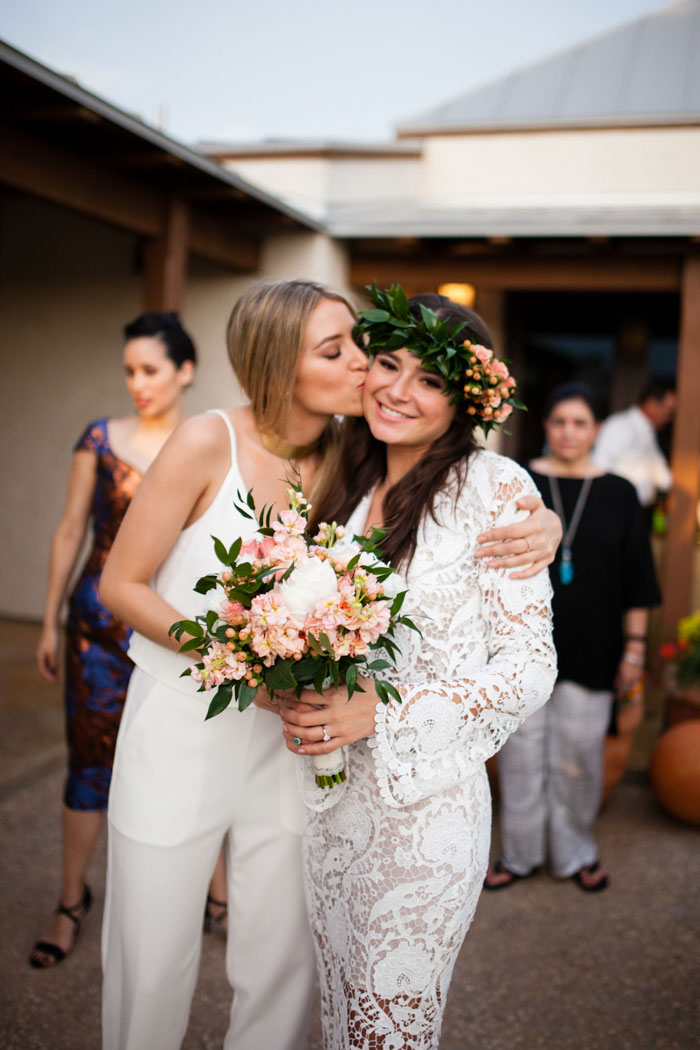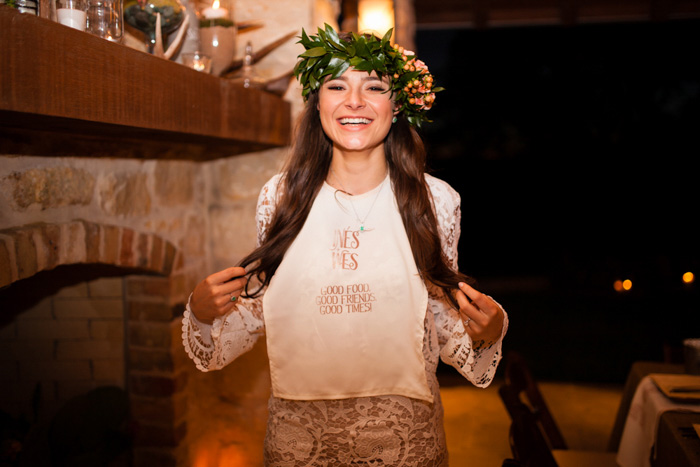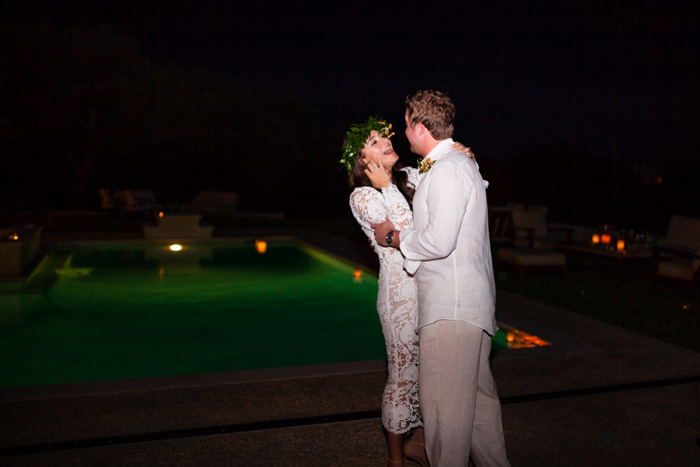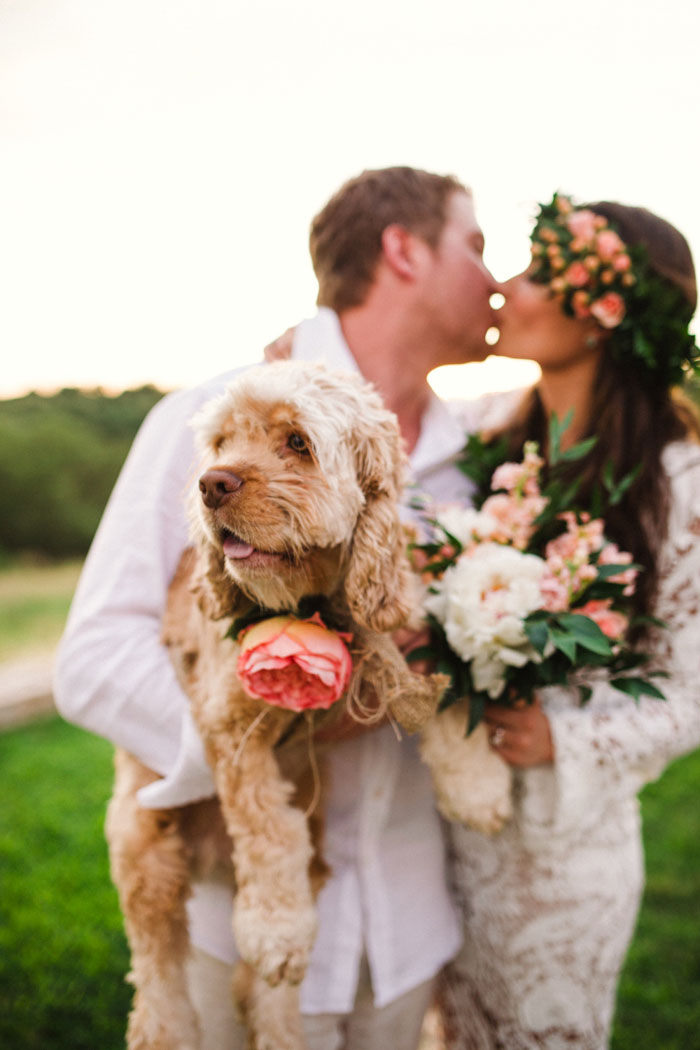 Why did you have an intimate wedding? 
We wanted an evening filled with love and to share it with people that would be genuinely happy to see us get married.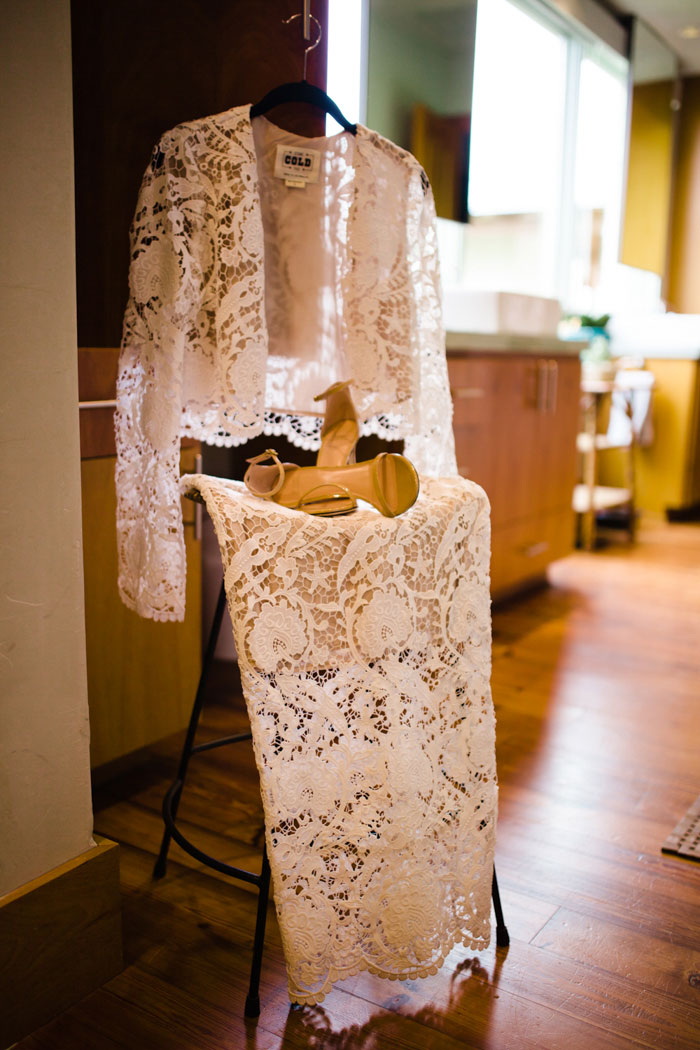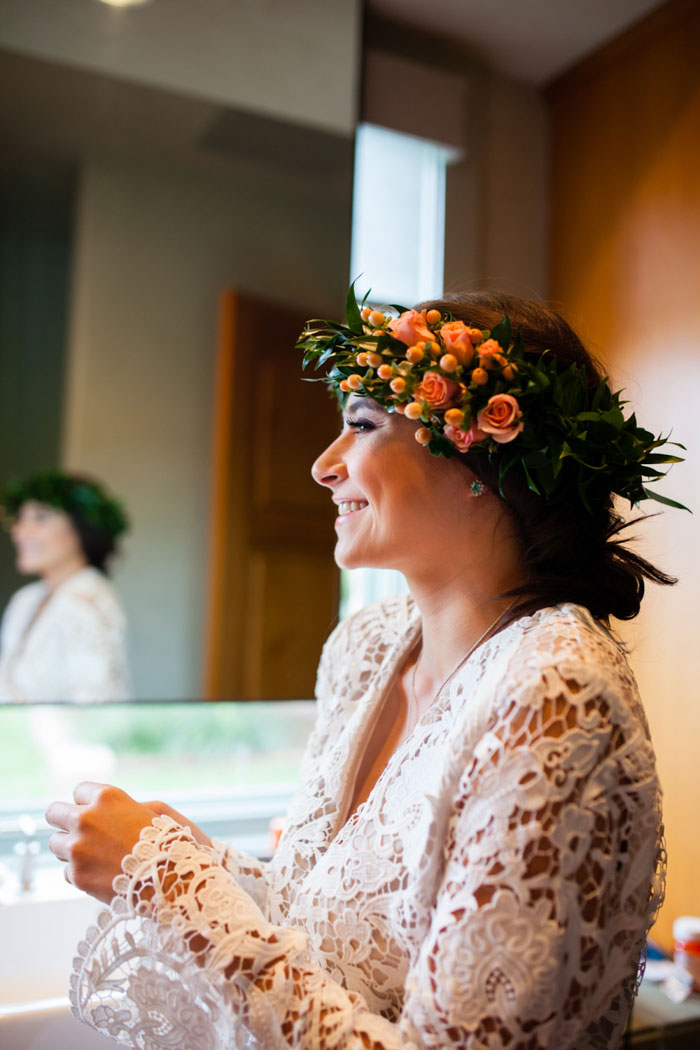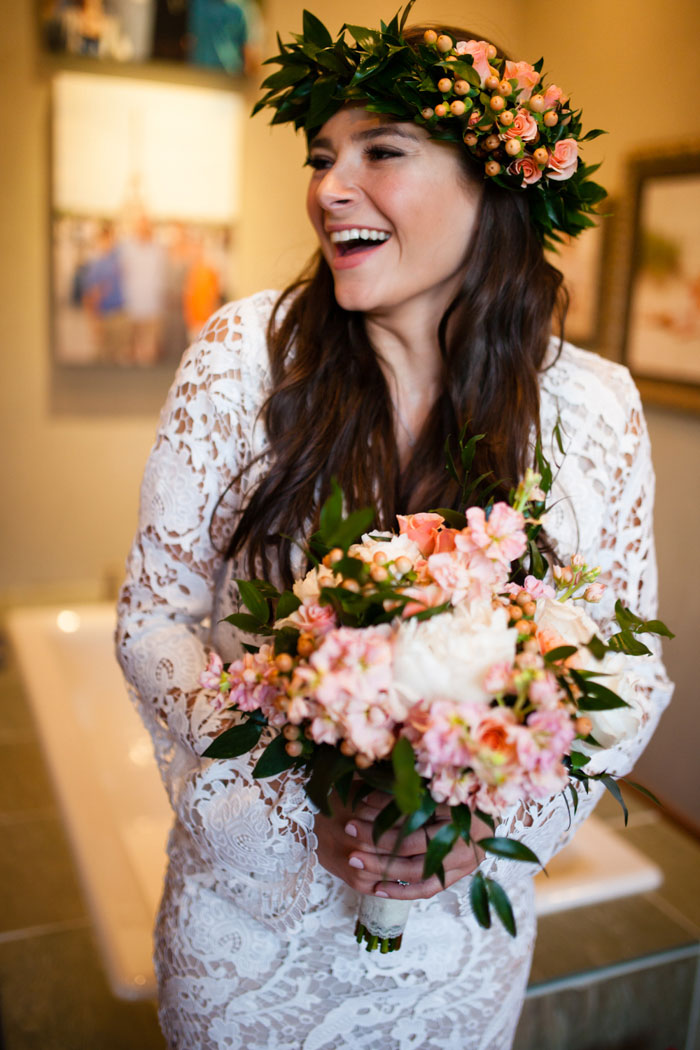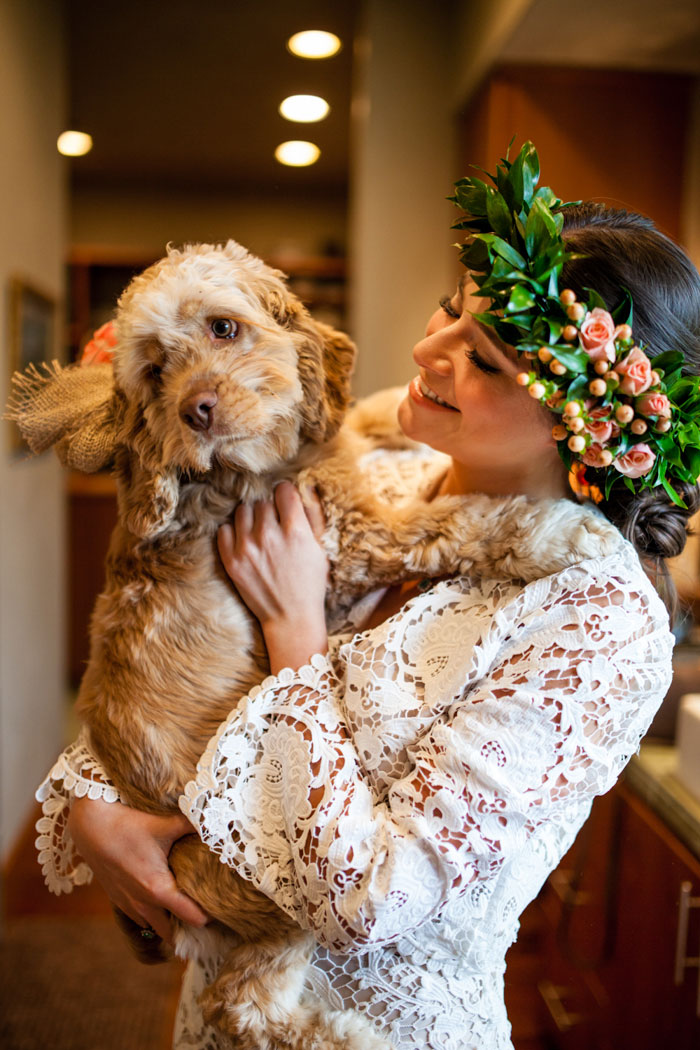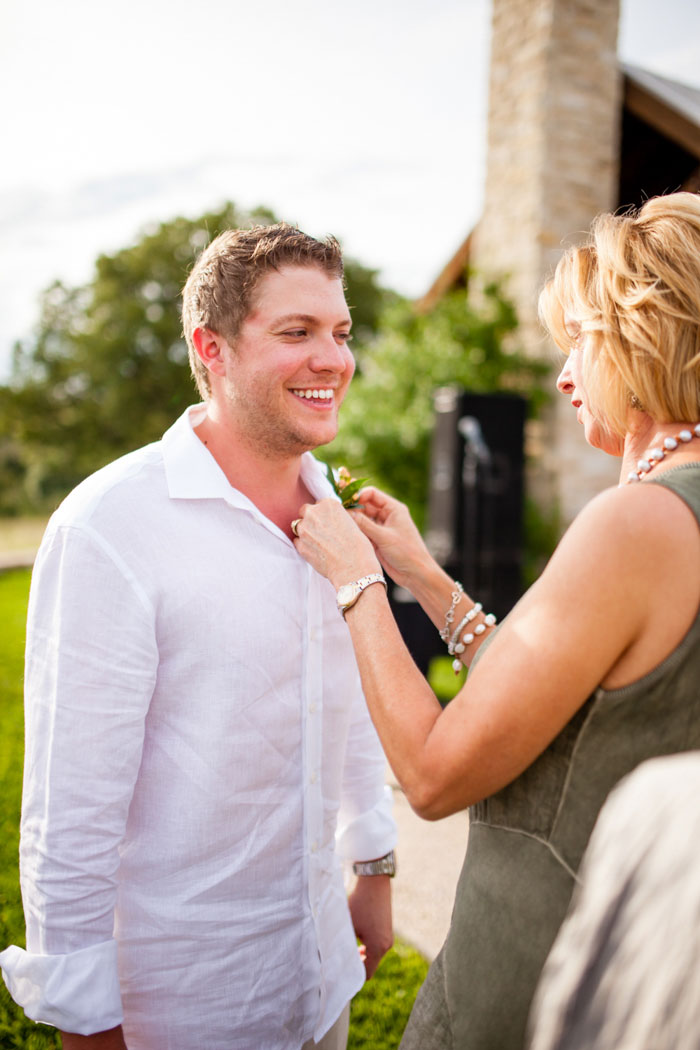 What are some of the challenges that you faced planning an intimate wedding? 
Nothing was a challenge really. We decided to not go with a wedding decorator and do it ourselves. It turned out to be even more special because everyone had something to do with it.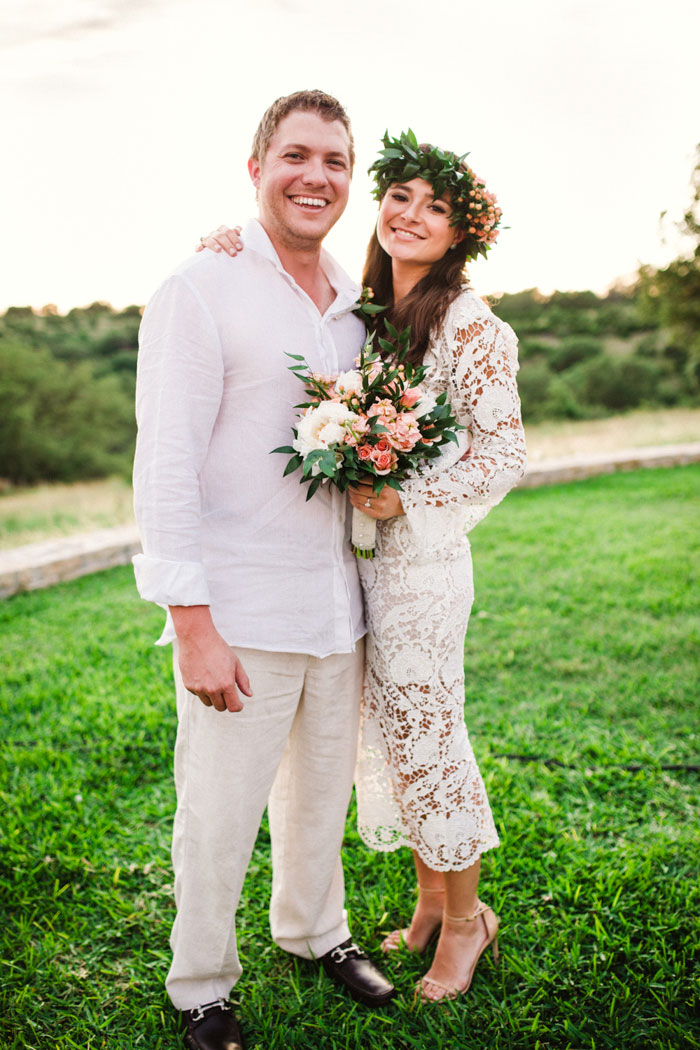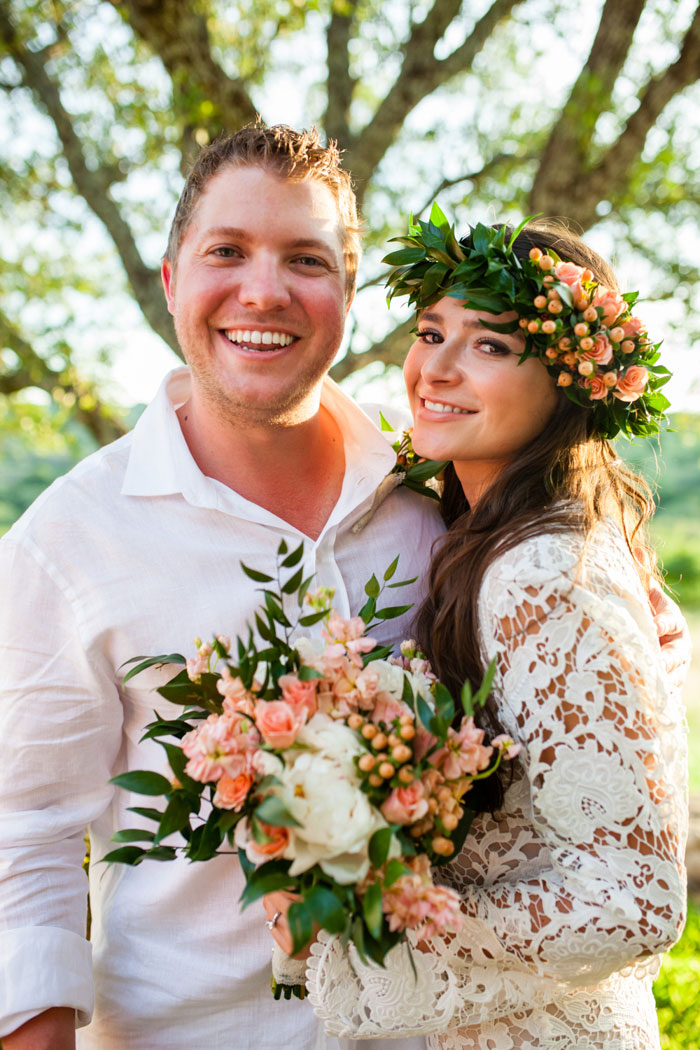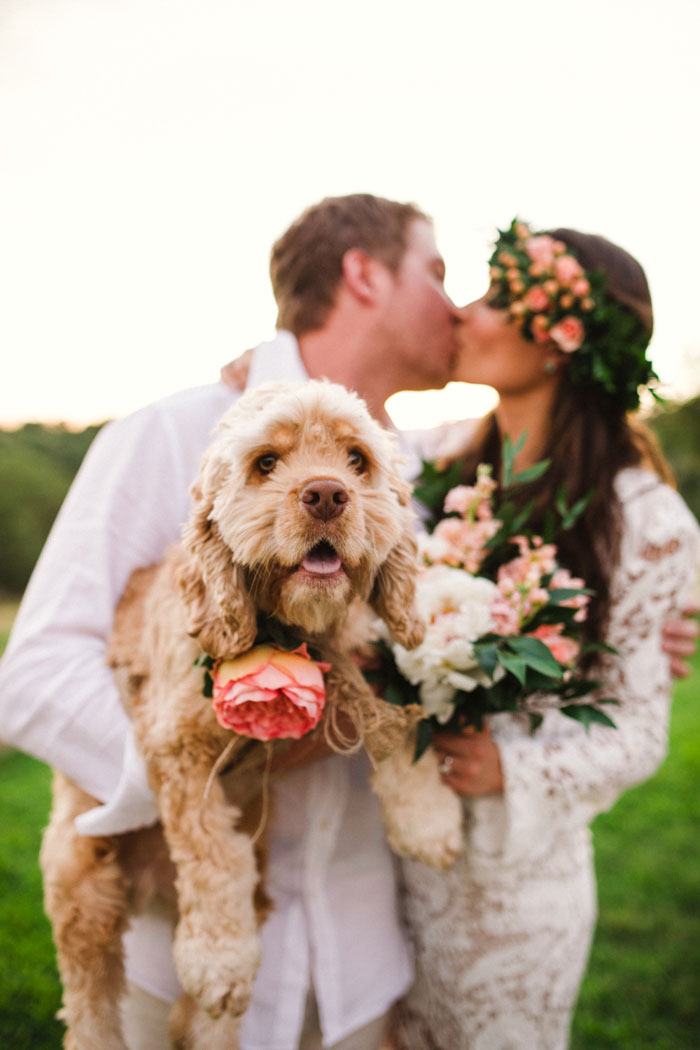 Was it difficult to pare down the guest list? 
Not really. We're having a much larger wedding in Guatemala next year so we had complete control of this list. We just invited immediate family and close friends. It was easy to put a list together.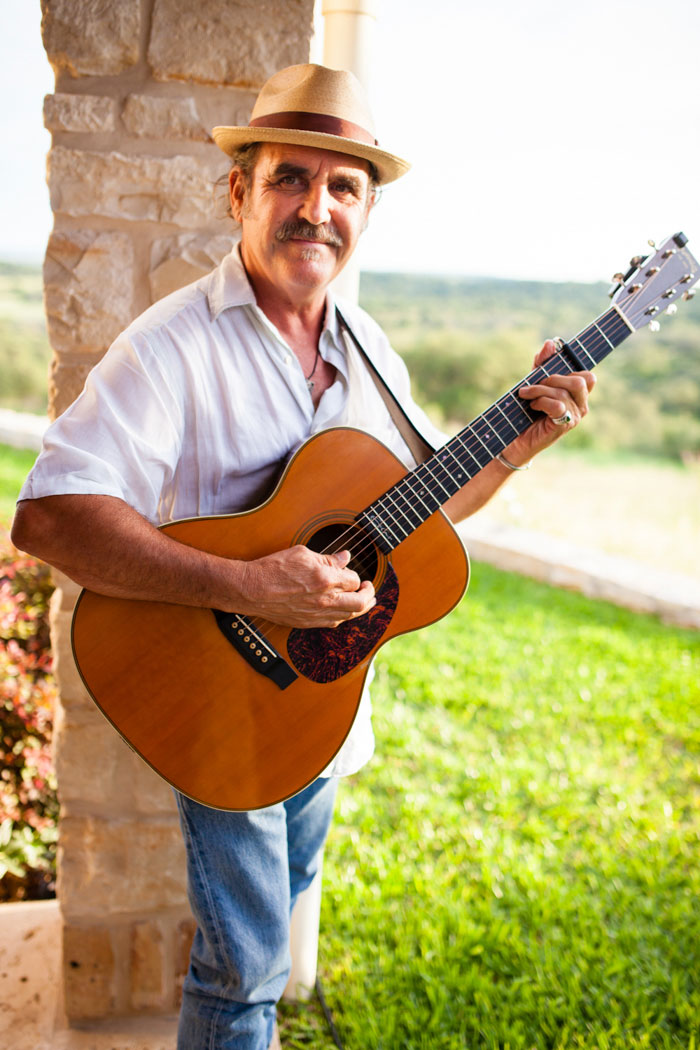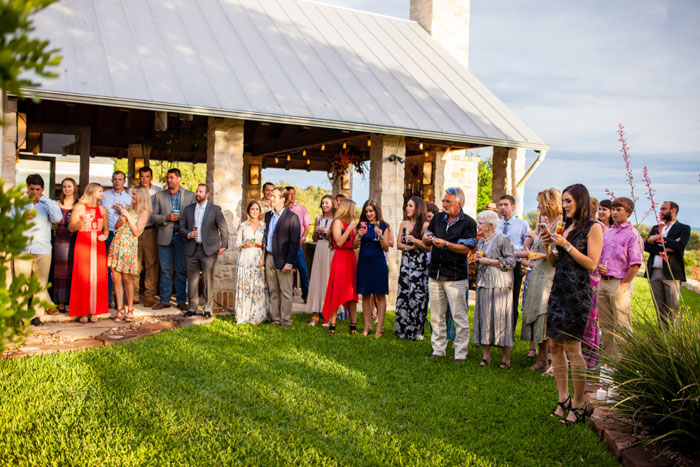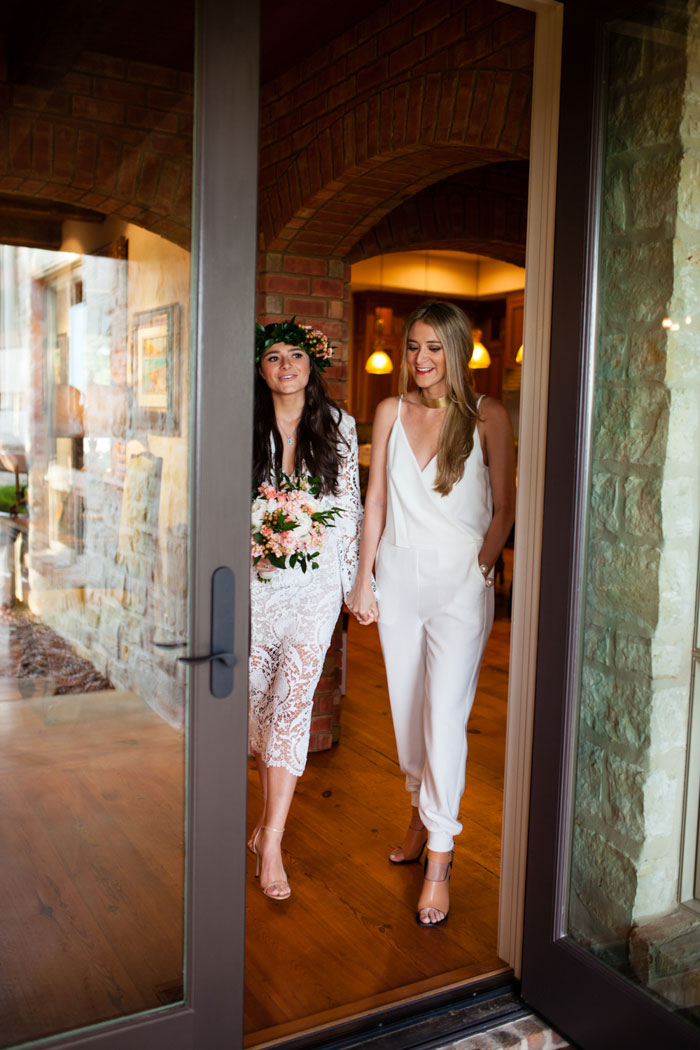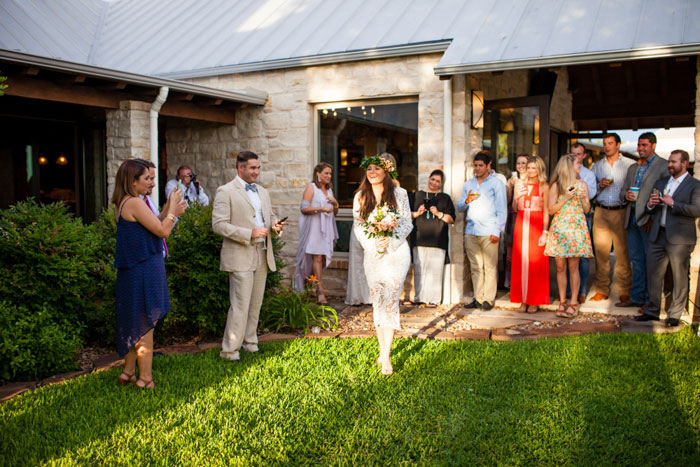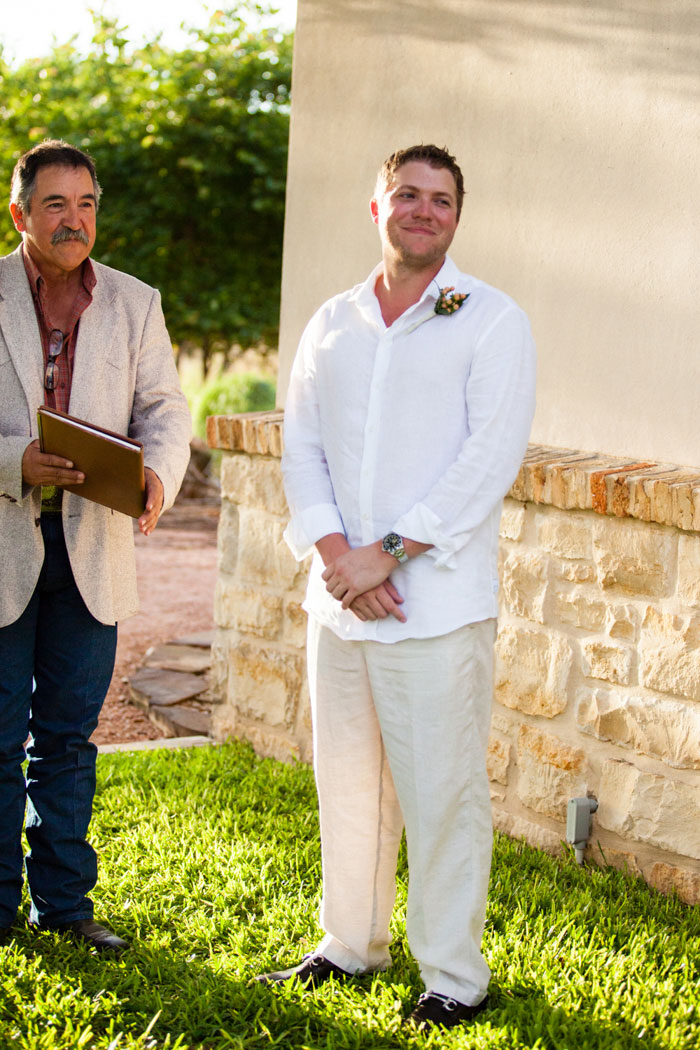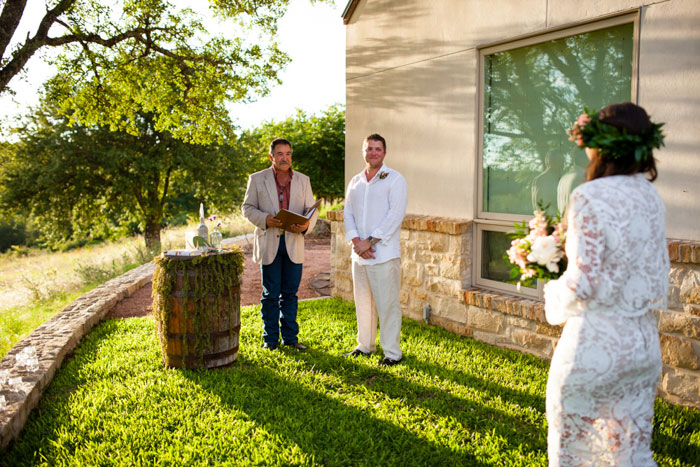 What were the highlights of the ceremony? 
We couldn't stop crying. We kind of forgot everybody else was in front of us and just looked at each other. We remembered the guests were there when we kissed and they all started cheering and clapping.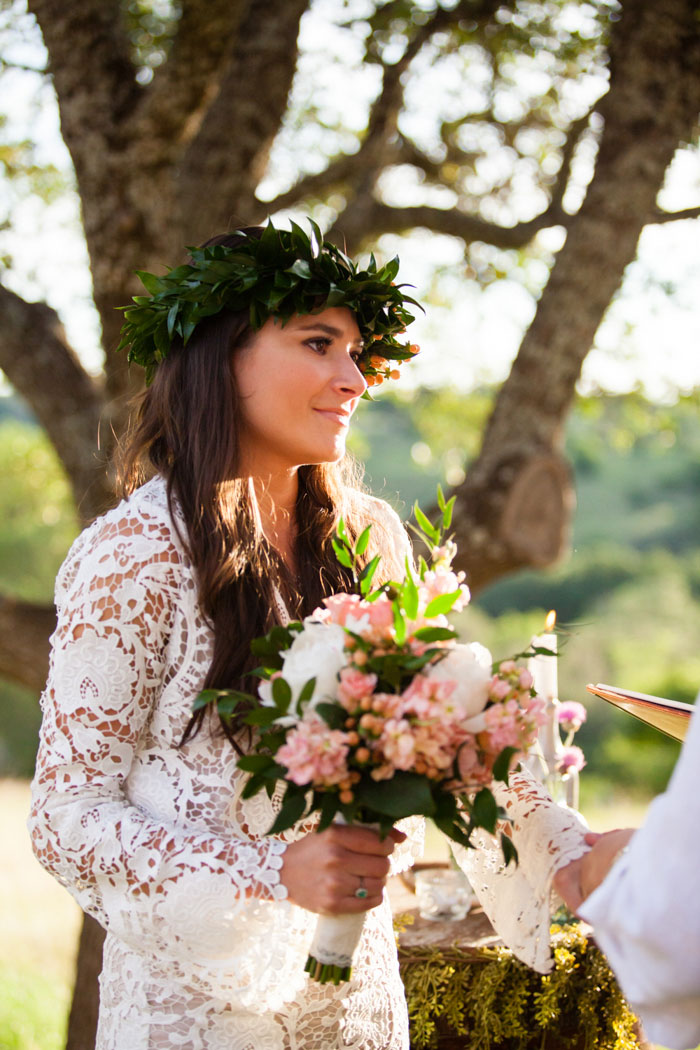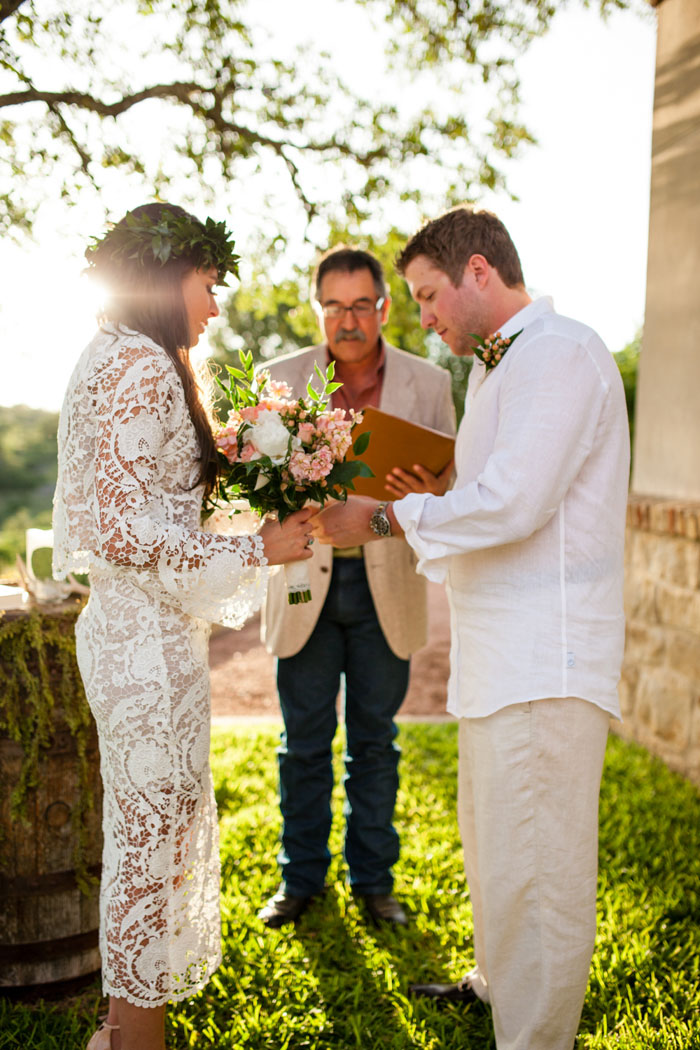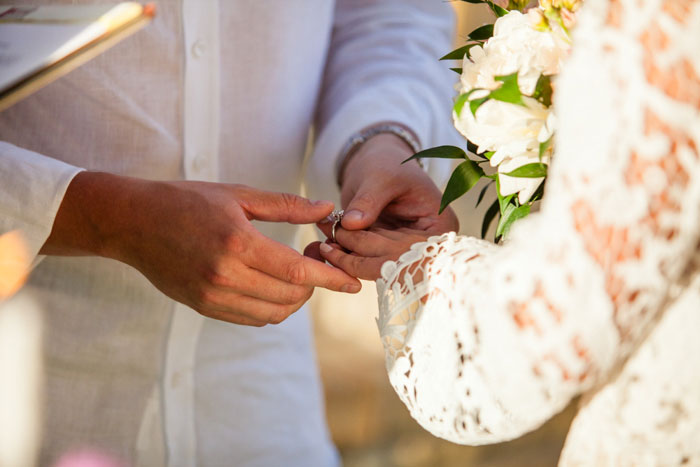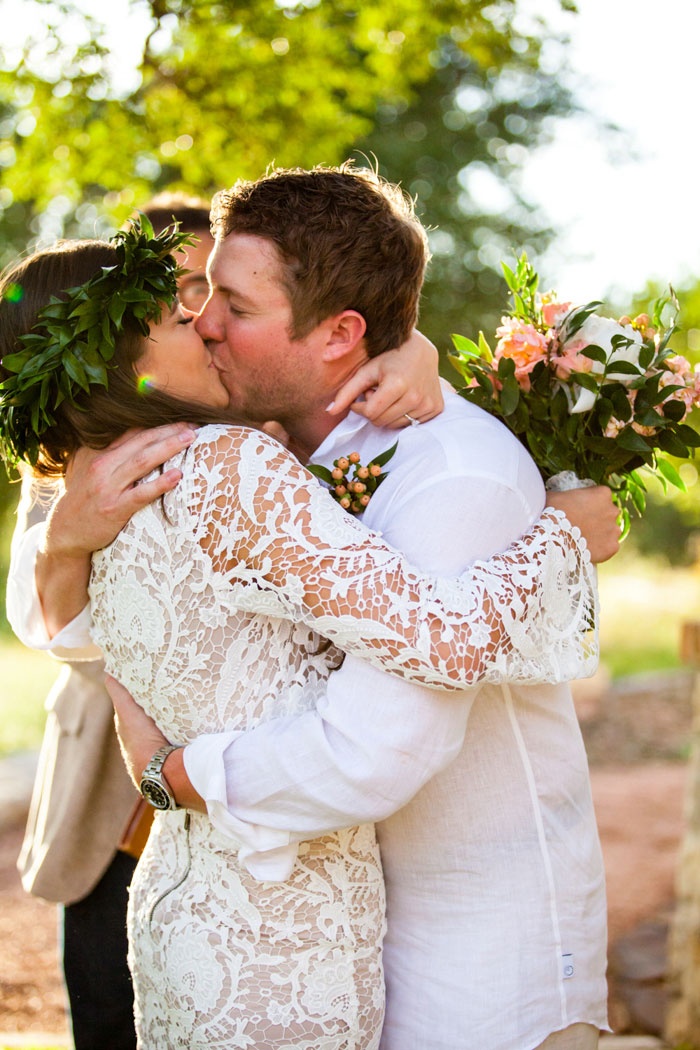 What were the highlights of the reception? 
Everyone at the reception knowing each other and being good friends. Even the people who had just met each other became close.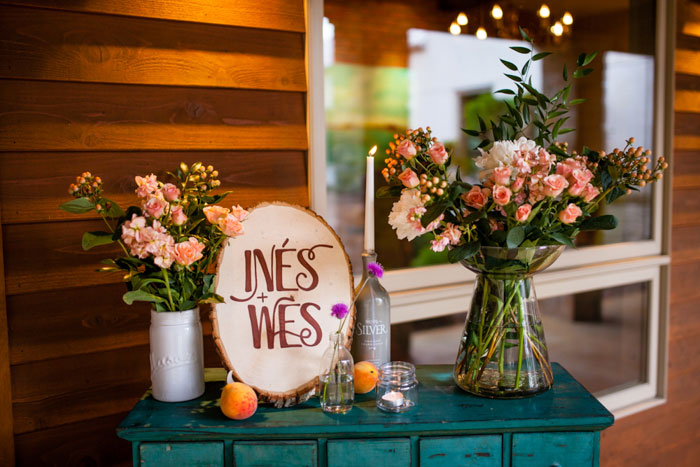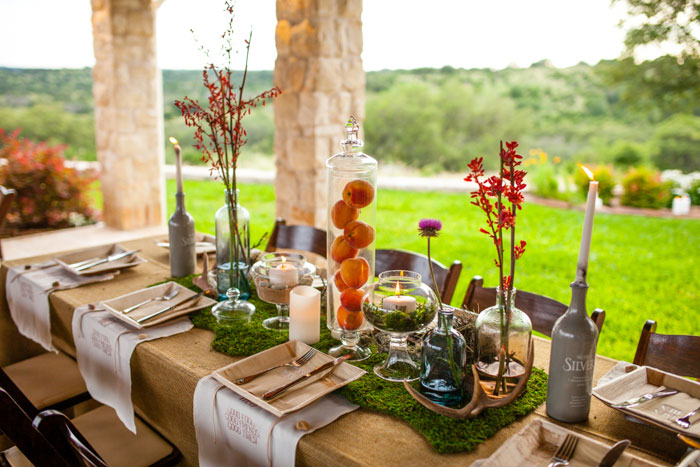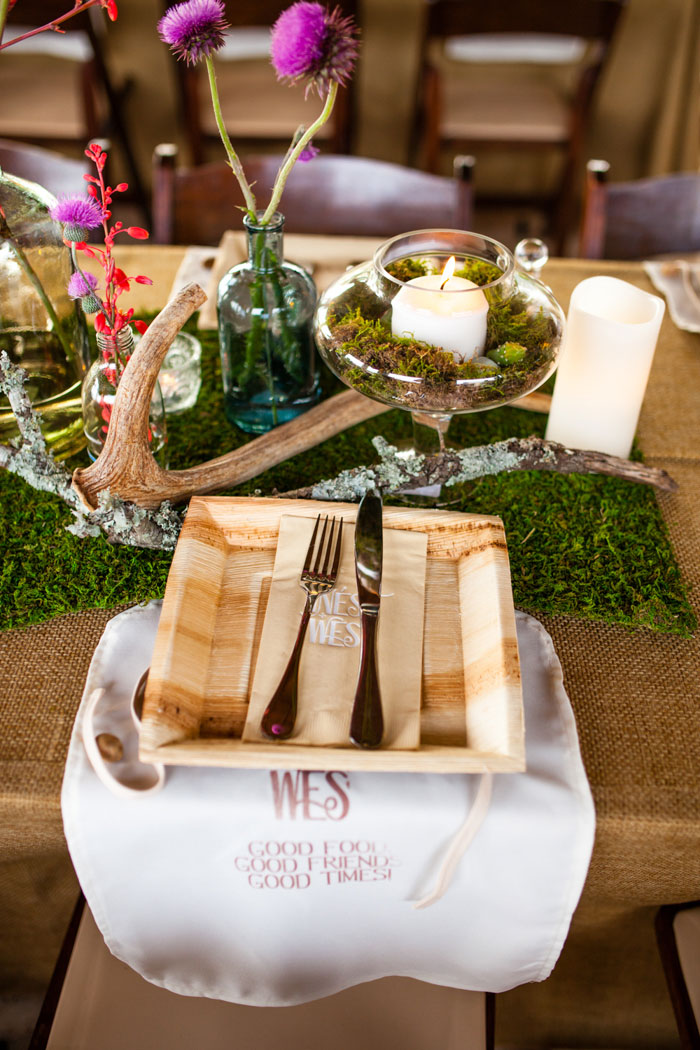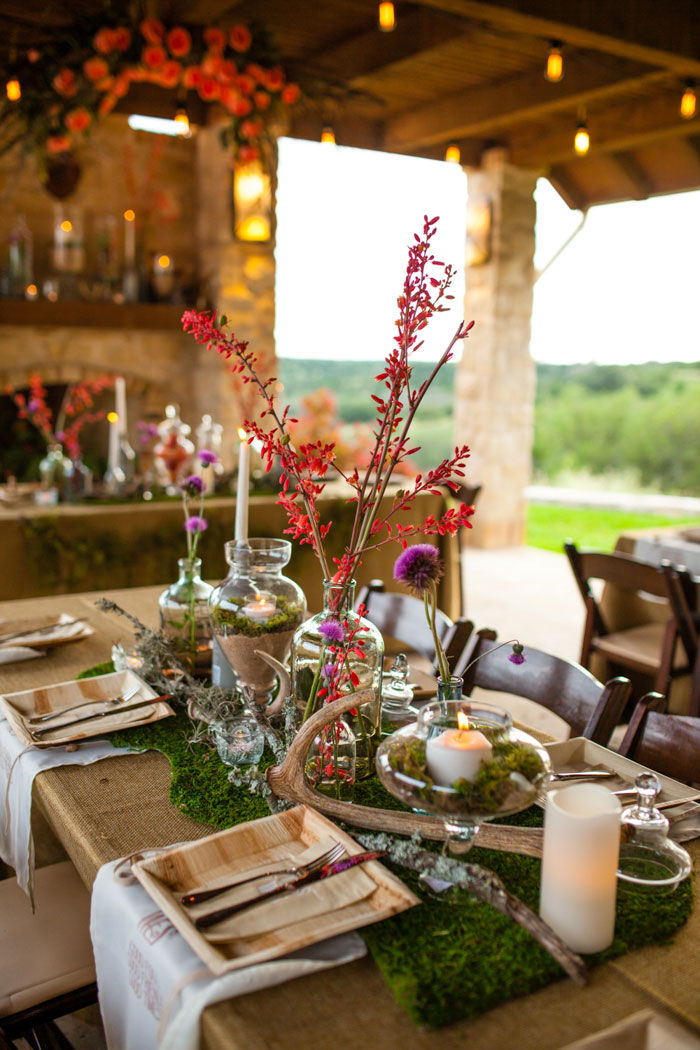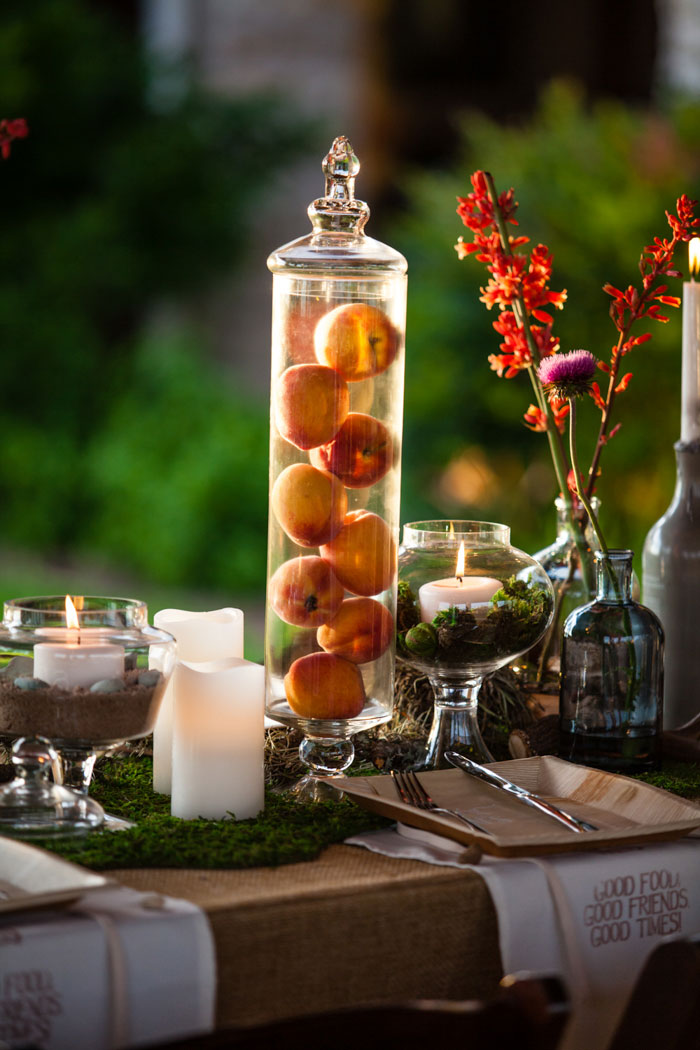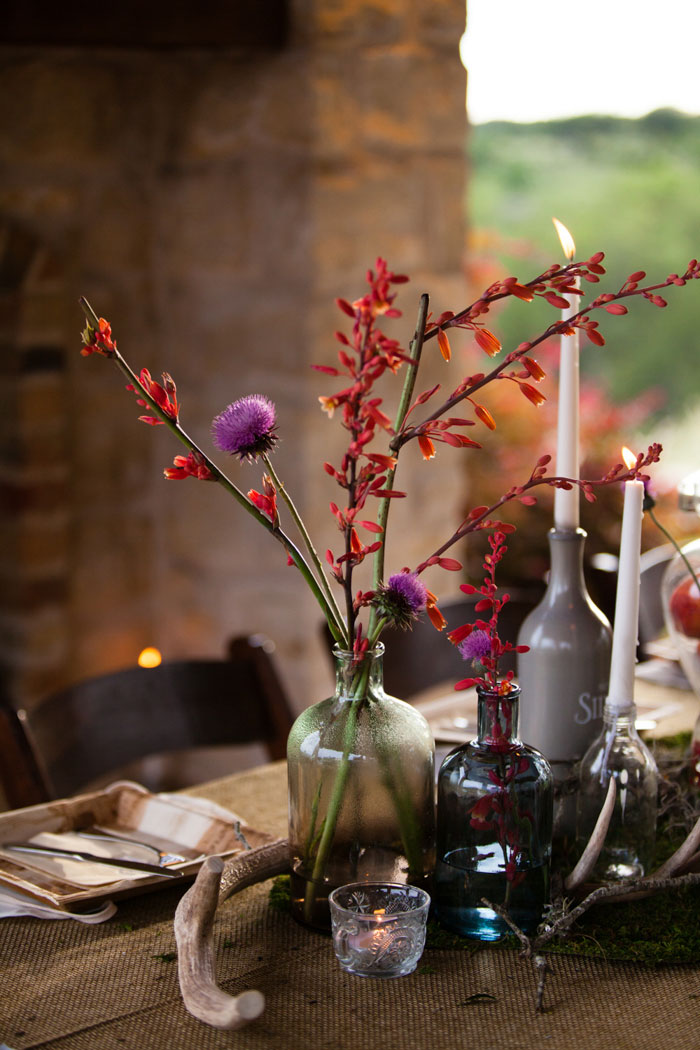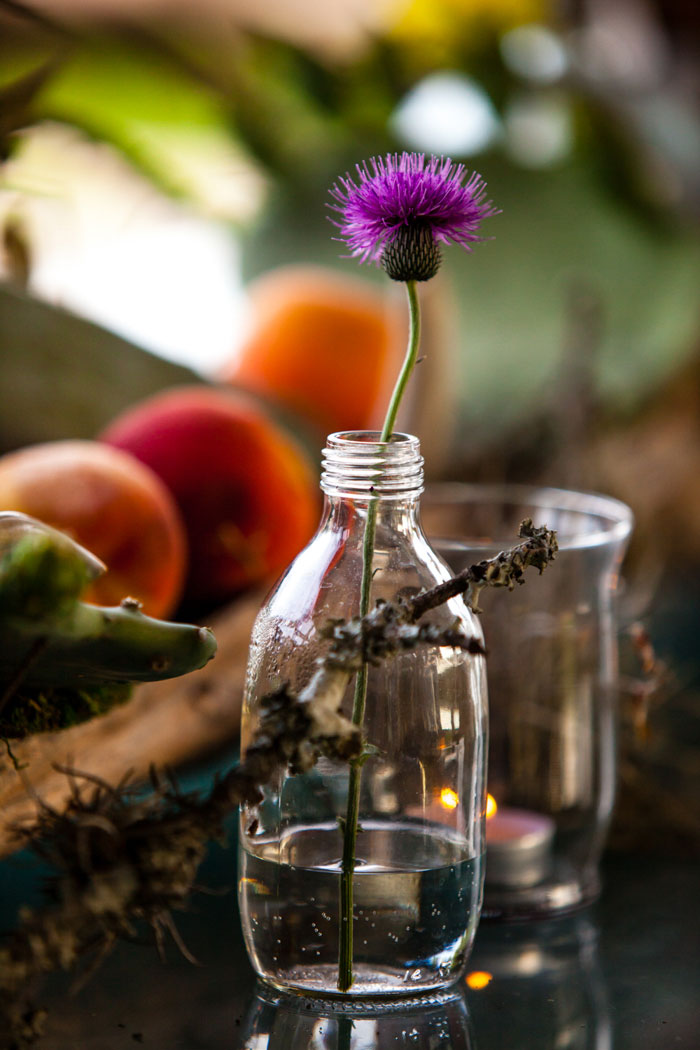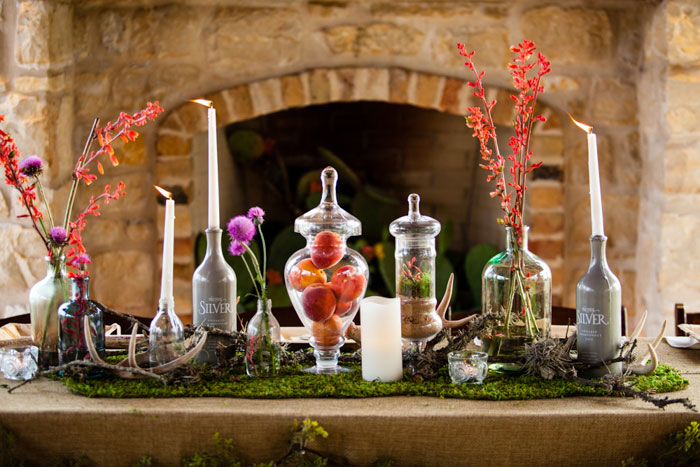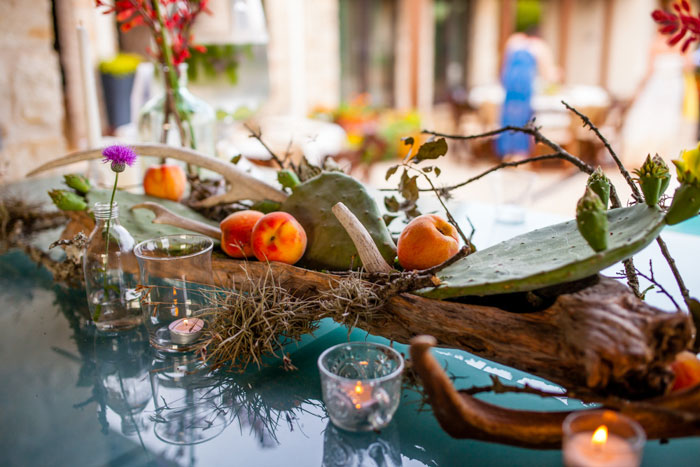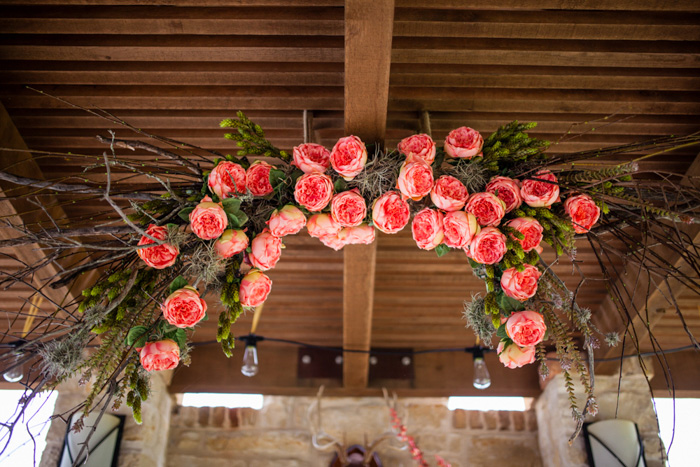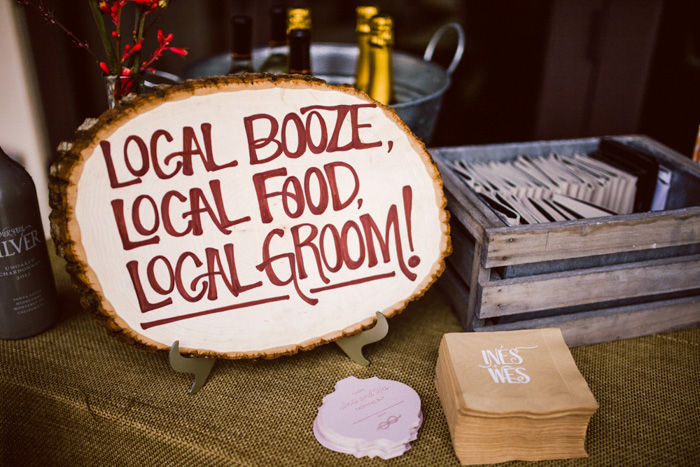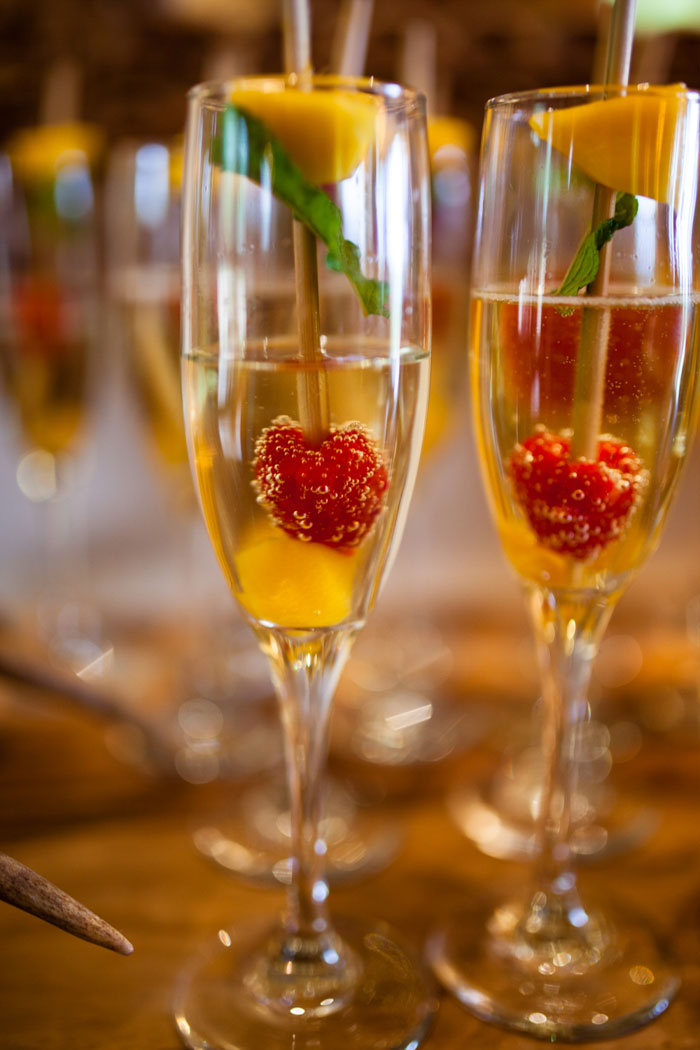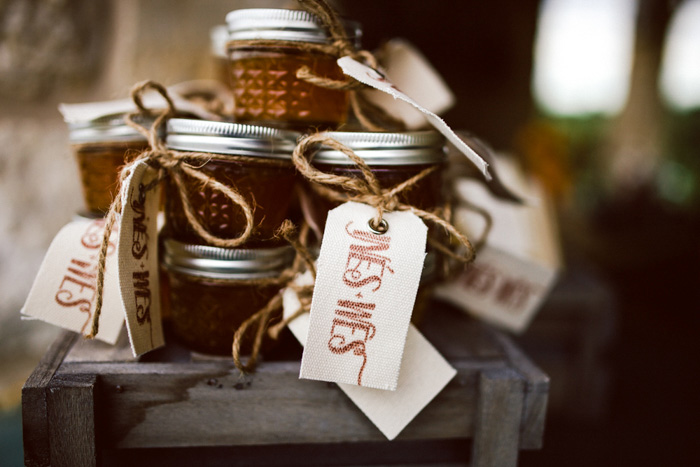 What was the best thing about having an intimate wedding? 
Not having any strangers there. Everyone who was there meant something to us.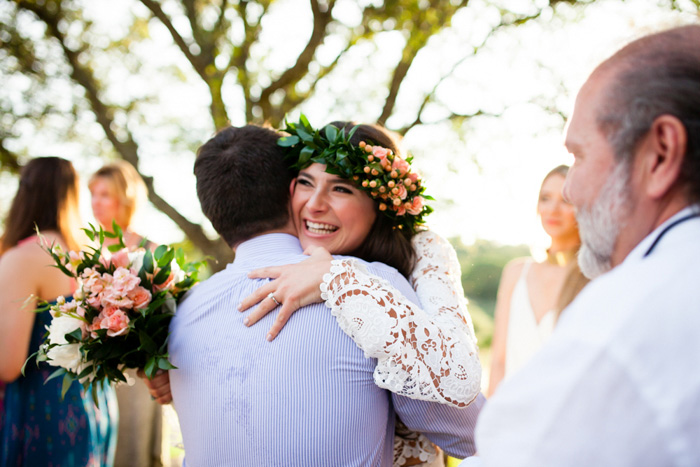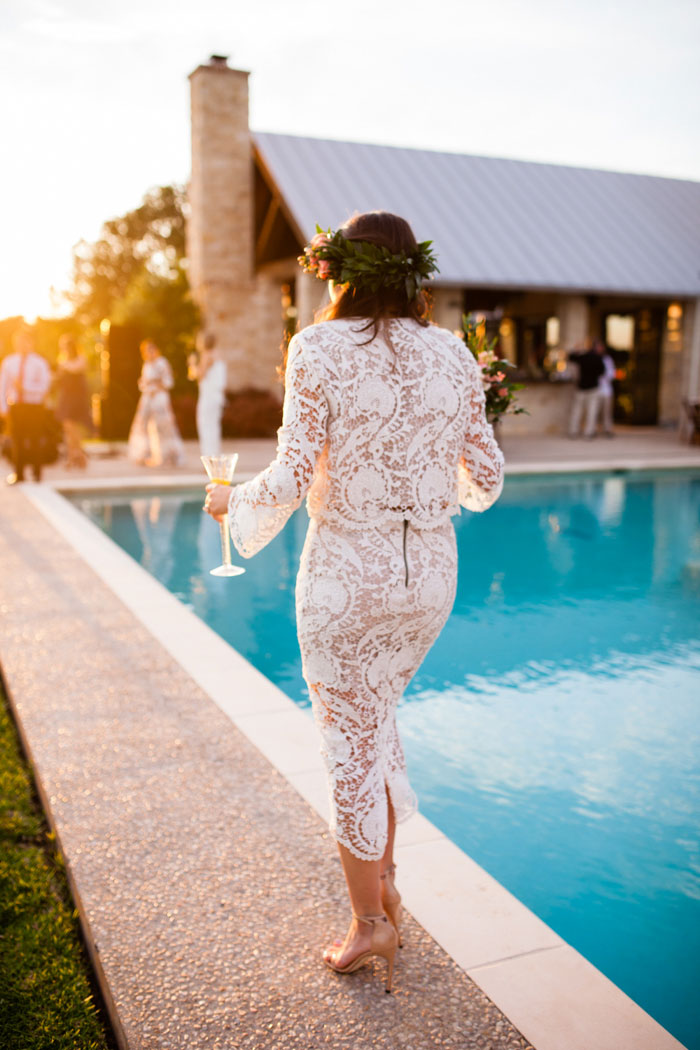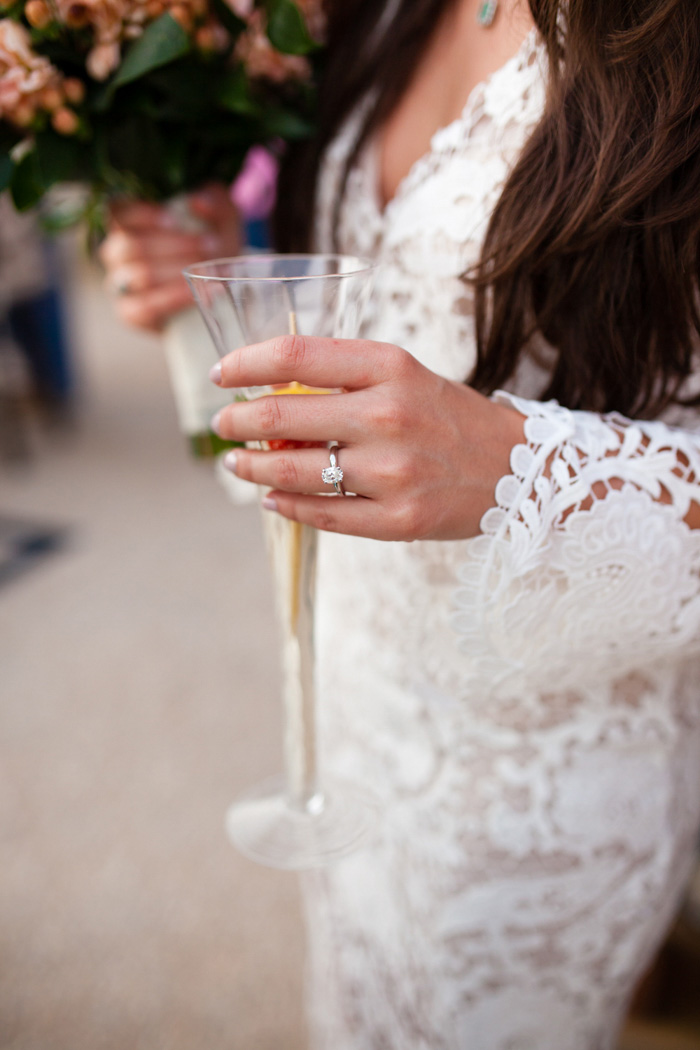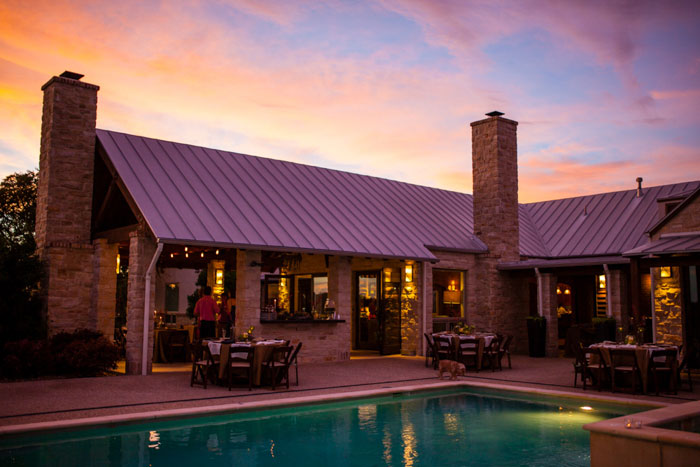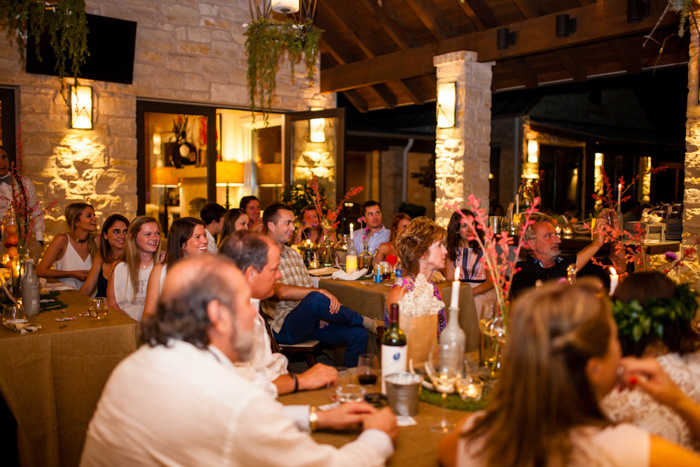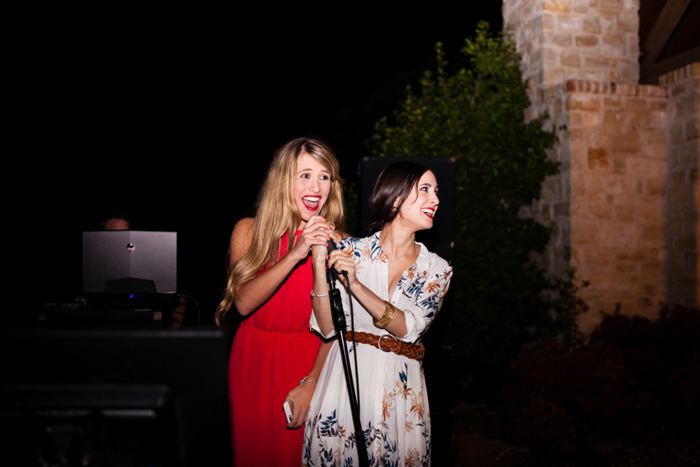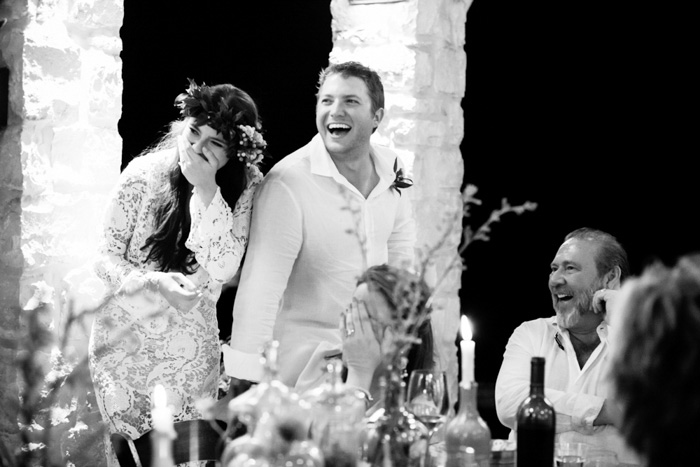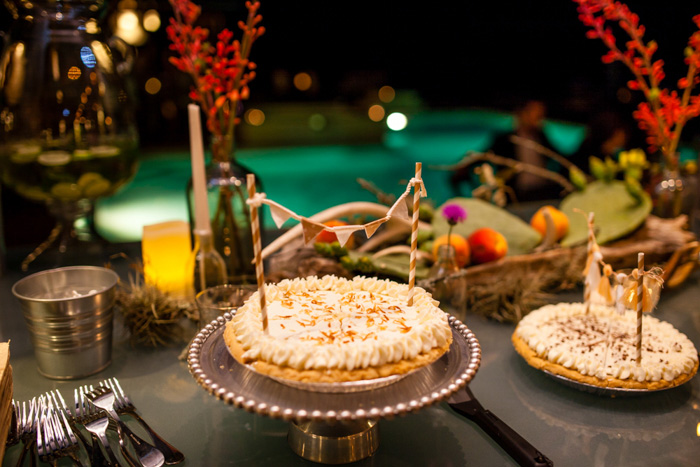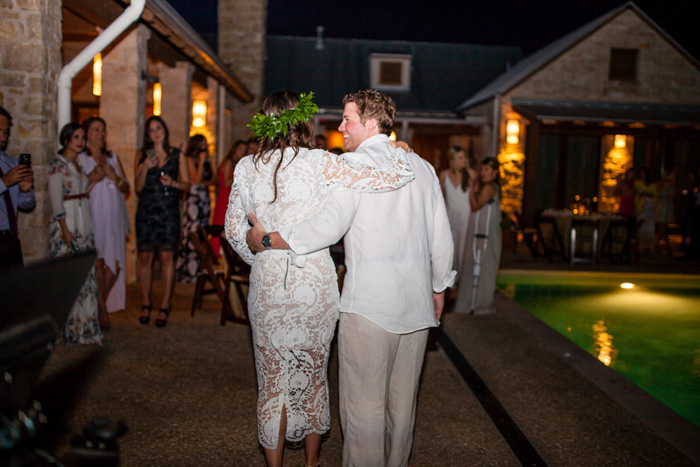 What advice do you have for couples who are considering an intimate wedding? 
Do it, it doesn't have to be stressful. Just invite the people who know and care about you as a couple; it makes it much more special. It truly turned out to be better than we ever could've imagined. We almost wish this was our only wedding, but we already have everything planned in Guatemala.