Be the ultimate love birds with this romantic wedding theme that is inspired by a sweet couple of the feathered variety. A love birds theme can be easily incorporated into any color palette or look and ups the romance without being cheesy. We love that there's so many ways to personalize this trend and fit it in with your own style.
A white-on-white cake with a love birds cake topper, is a minimal and contemporary take. Gold confetti is fabulous as it is, but in adorable bird shapes… even better!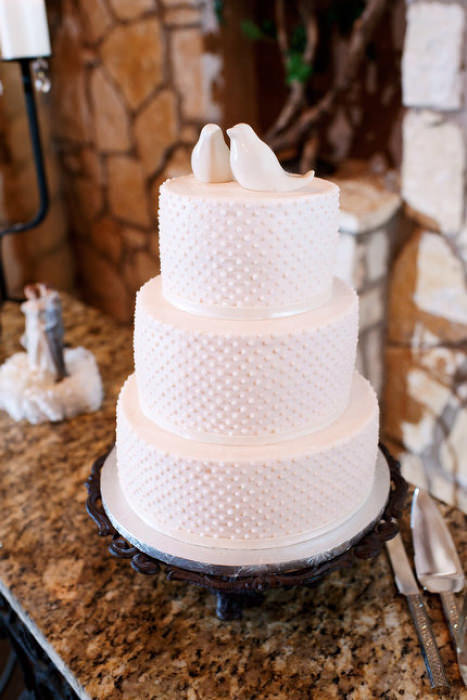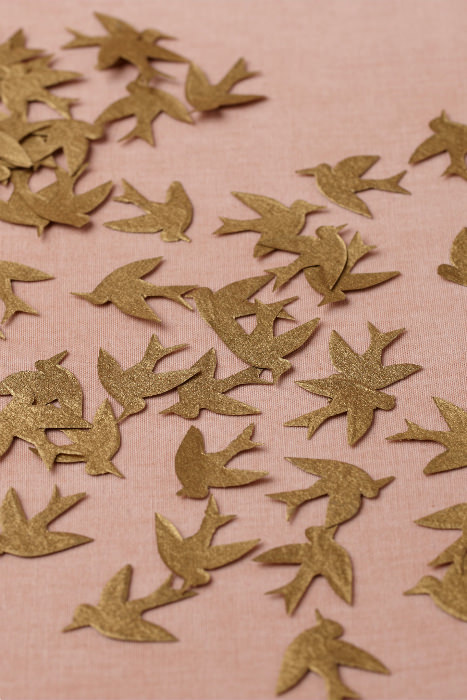 These gorgeous mini envelopes with a bird print are a great holder for placing small favors in. A subtle pair of birds perching on a tree serves as a romantic image for invitations.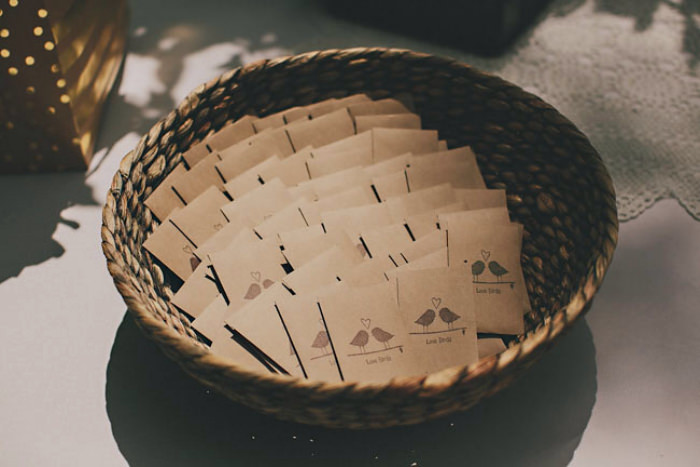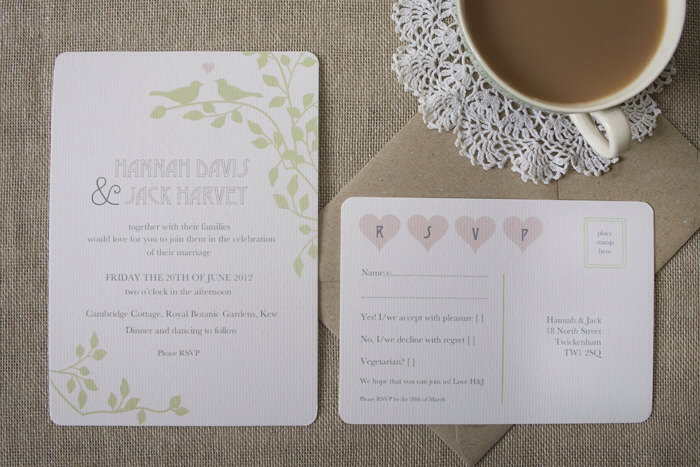 What better way is there to embrace this theme than by saying your vows in front of a backdrop of paper cranes?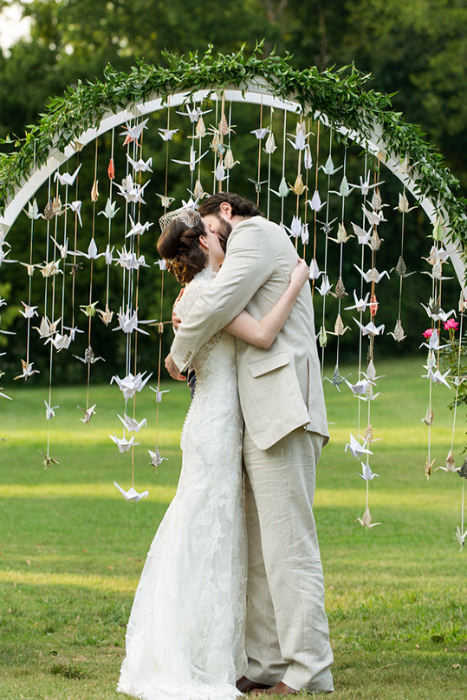 If there's a way to add some watercolor to a wedding, we're definitely a fan. Pretty prints like this would work well as an invitation, save-the-date card or even hung up in your reception space. This cake is the definition of being too nice to cut with its soft painterly effect. A birdseed sign is such a good DIY project that will add some fun to your photos.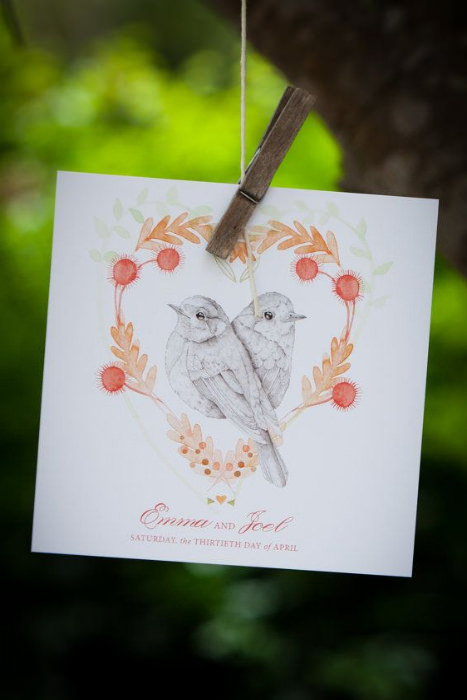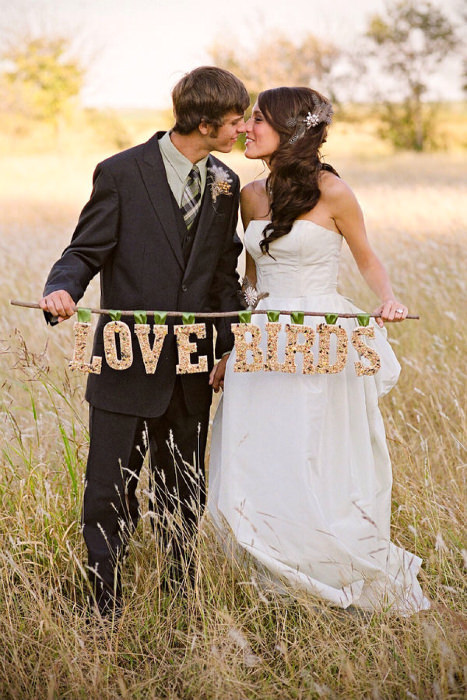 This DIY Ring Bowl with love birds is made from oven bake clay. It is a fun and simple DIY project. Get the instructions here.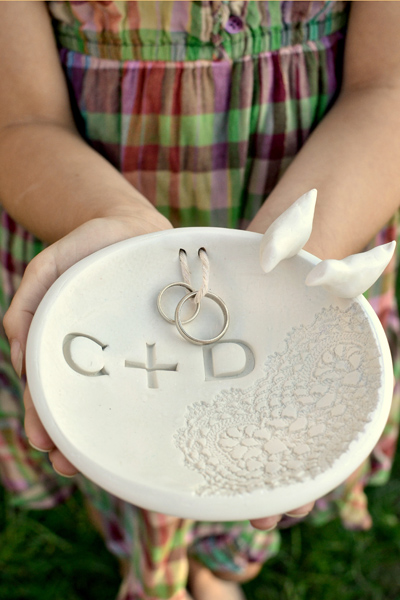 Also made from oven bake clay, these DIY Bird Name Cards will add rustic charm to your wedding.
 Photo One: kristiwrightphotography.com; Photo two: bhldn.com; Photo three: dylandsara.com; Photo four: weddinginateacup.co.uk; Photo five: derekmartinezphotography.com; Photo six: etsy.com; Photo seven: inspiredbythis.com; Photo eight: amymajorsphotography.com; Photo nine: Intimate Weddings; Photo Ten: Intimate Weddings