After several miserable weeks of wedding planning stress, Katie and Rodney decided that having a wedding just wasn't worth it, choosing to secretly elope instead. Relieved of all traditional wedding day pressure, the couple dressed up for their Georgia courthouse ceremony together and celebrated their union with cupcakes and champagne.
Special thanks to Laura Fulmer for documenting their elopement so they could share their wedding experience with their family and friends (and us!).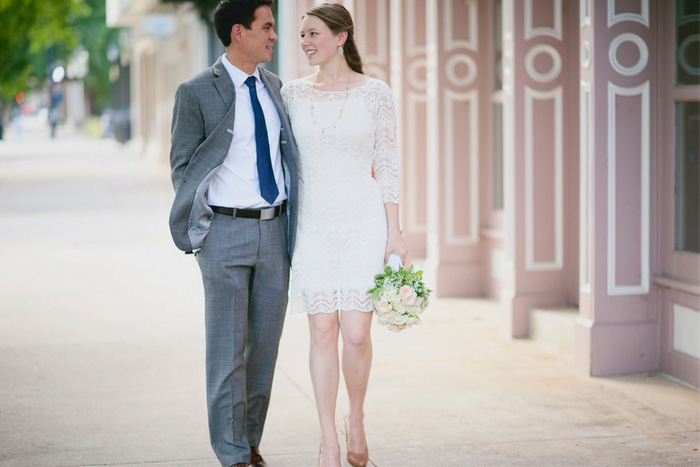 Katie, 24 & Rodney, 33
Evans, Georgia
Wedding Date: May 8, 2014
Number of Guests: Just us!
Wedding Cost: $1500
Wedding Ceremony Location: Magistrate Court of Columbia County
Wedding Reception Location: We shared cupcakes and champagne at Crum's on Central. We had dinner at Frog Hollow Tavern and dessert at Craft & Vine.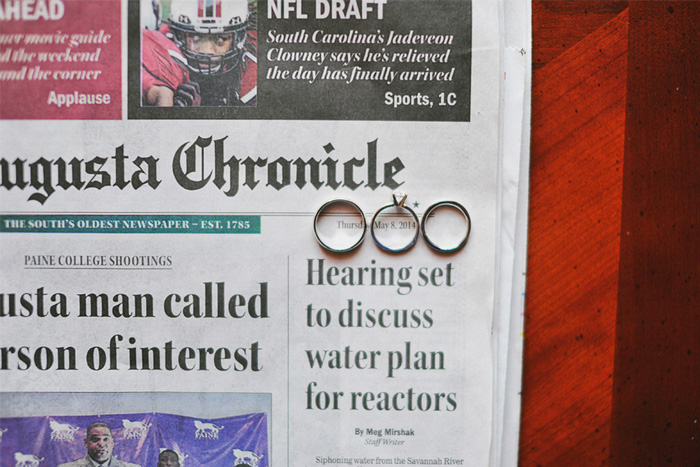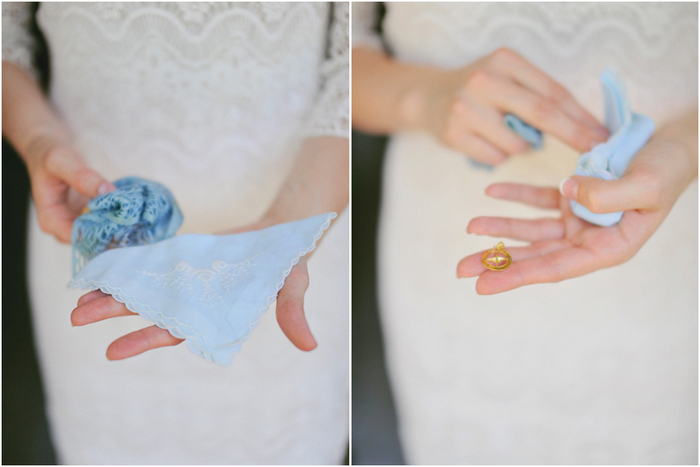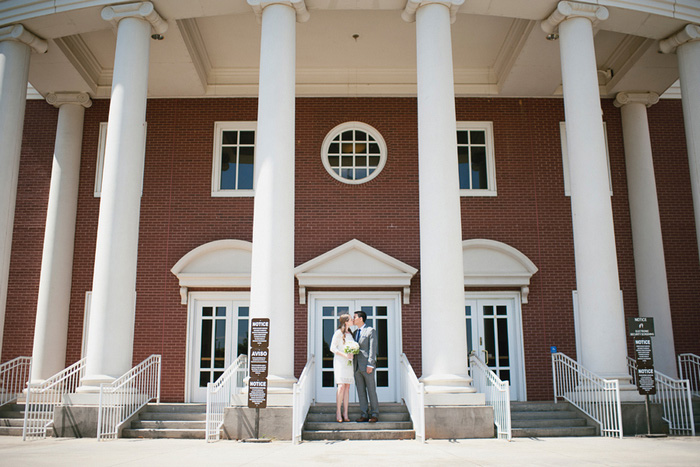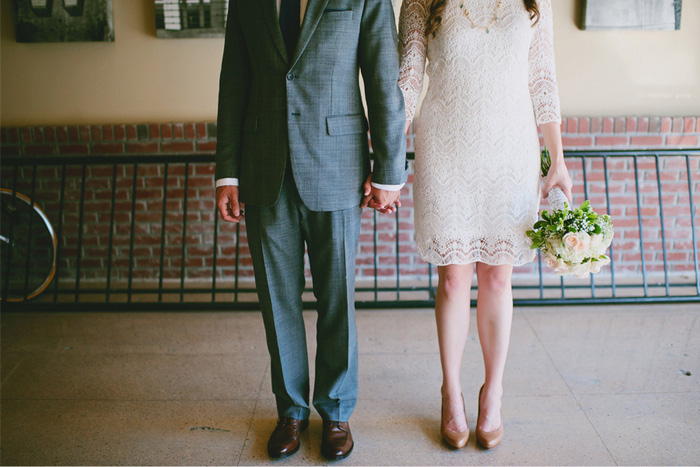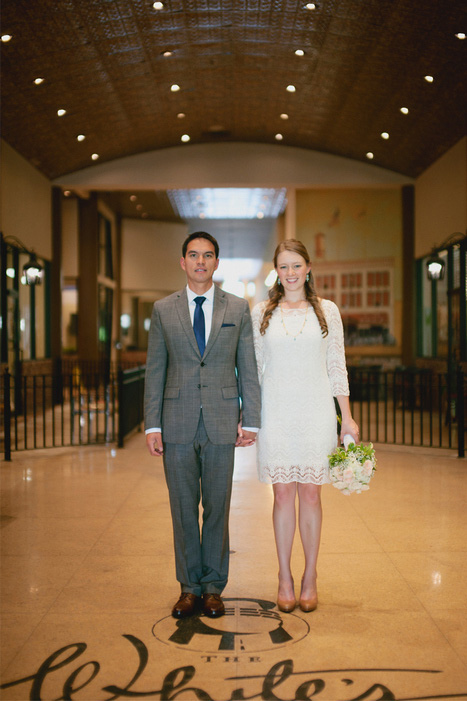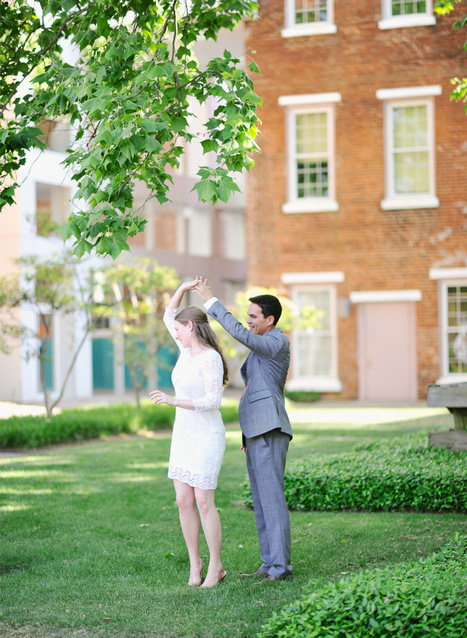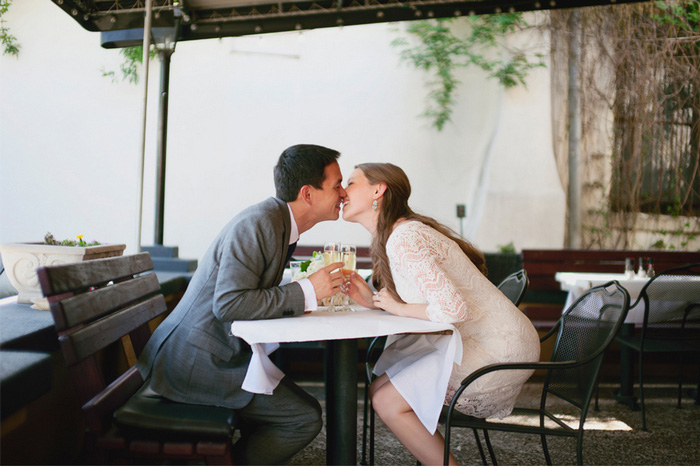 Why did you have an intimate wedding? 
For a while, we discussed every iteration of wedding possible – large, small, local, destination, etc. We put that conversation aside and tried to nail down some of the logistical issues, hoping that that would help guide us in our first decision. It was miserable. Miserable. When the idea of planning a wedding seemed too insurmountable, we'd joke about eloping. It was the only thing that relieved our stress. We'd heard from tons of married couples that they wish that they had eloped. We couldn't imagine an entire year of the wedding planning stress we faced over only a couple of weeks, so we decided to take the advice. And it was great.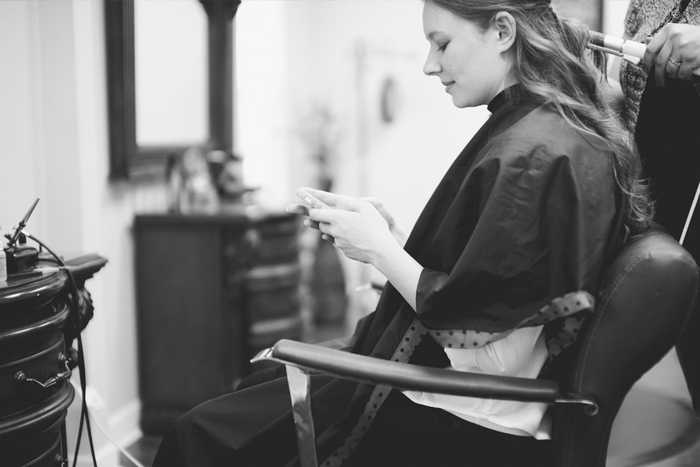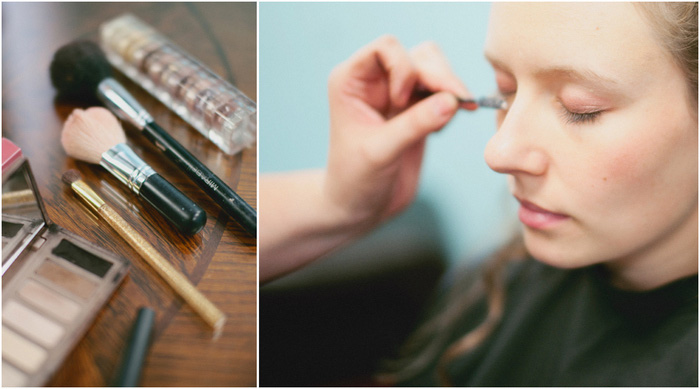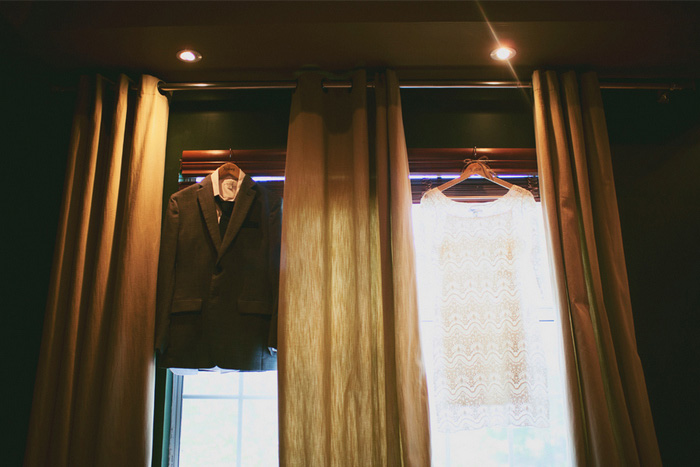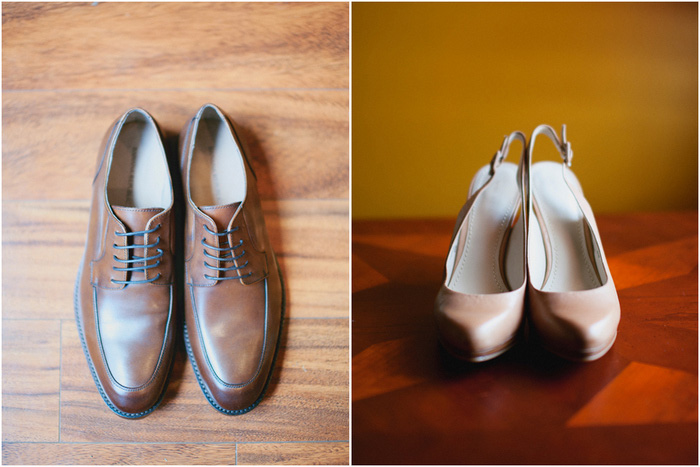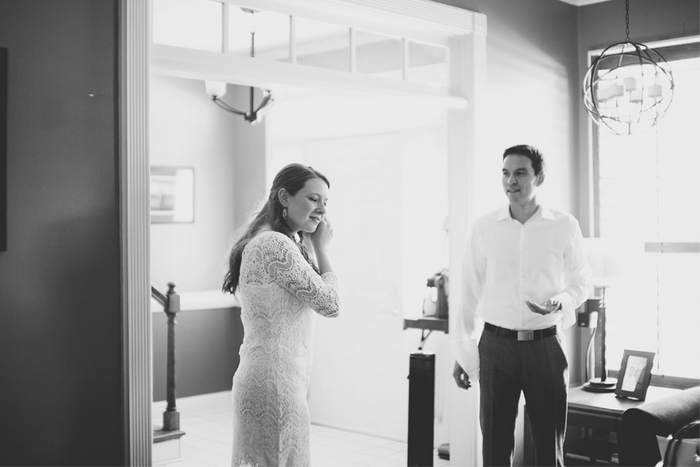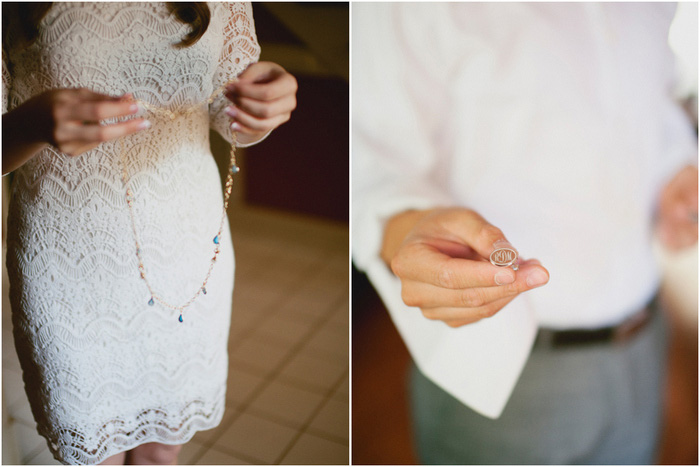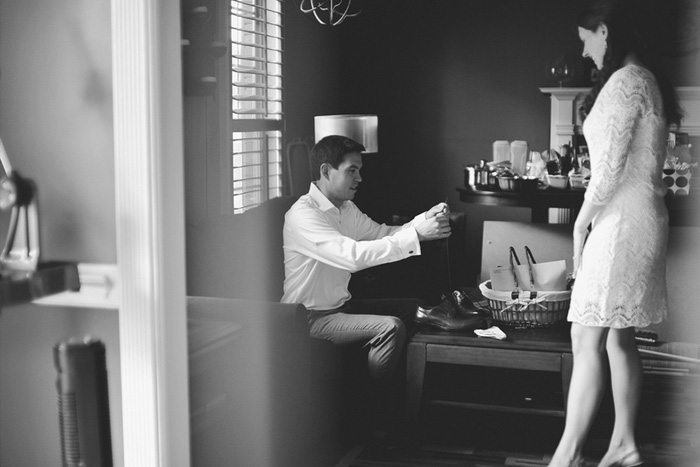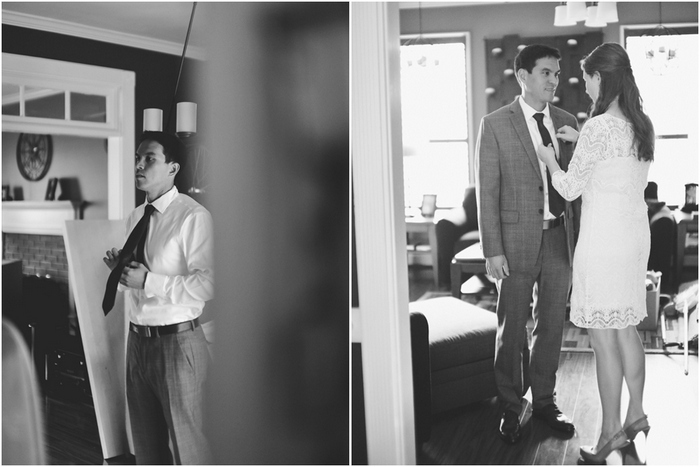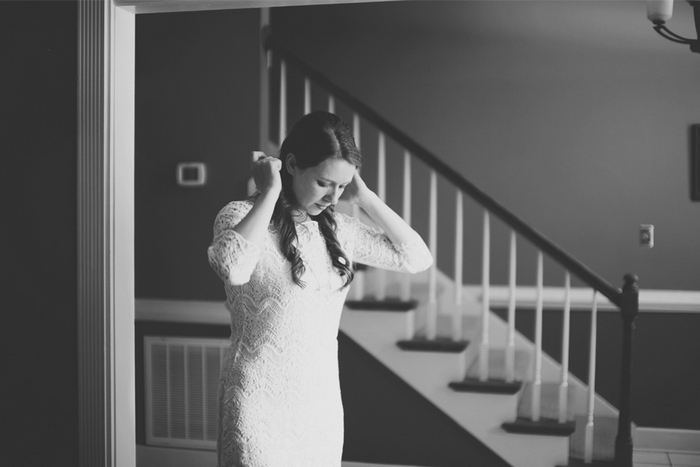 What are some the challenges that you faced planning an intimate wedding? 
Our biggest challenge was how we were going to tell our family and friends. Since we robbed our loved ones of a wedding experience, we wanted to do something special for them. We hired an incredible photographer to document our day with the intent of sending wedding announcements to everyone we would have invited. It took us a little longer to print the announcements and send them out than we thought (we're both in professional schools, so time is limited), so we had to lie to everyone we knew for a month! It was awful. We had to equivocate at every: "When/where are you getting married?!" We let our families know either in person or on FaceTime, instructing distant family to connect with us before they opened the announcement. After giving our closest friends a week or so to receive the wedding announcement, we posted pictures to Facebook for everyone.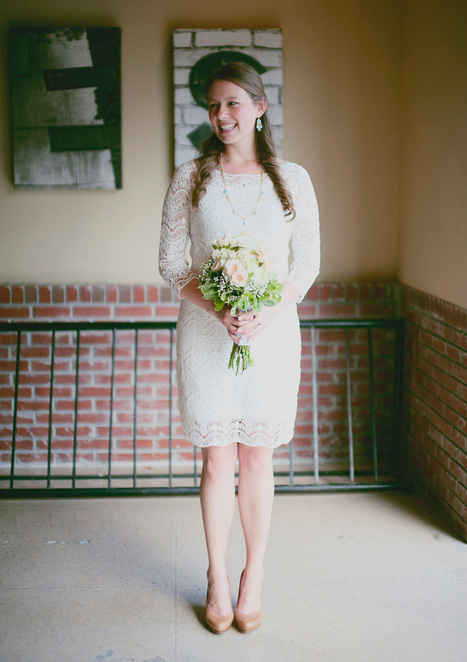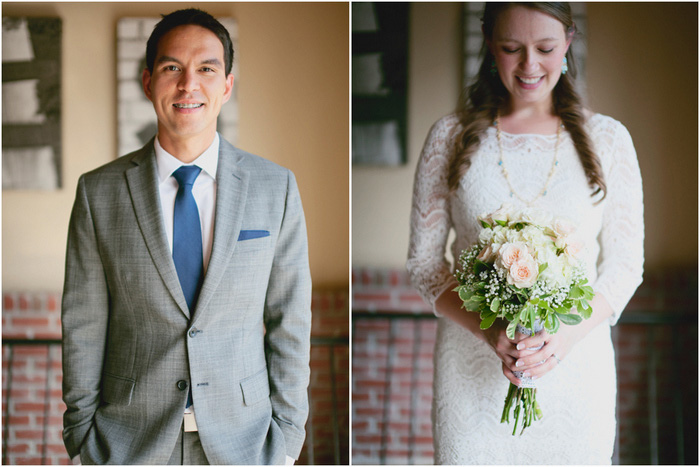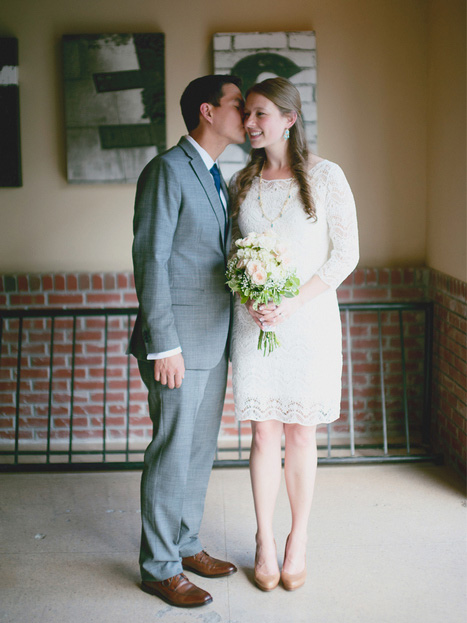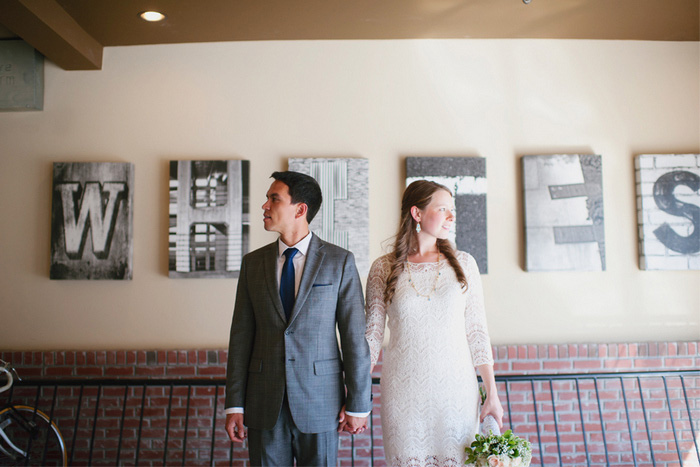 Was it difficult to pare down the guest list? 
Because it was just the two of us, it wasn't difficult at all!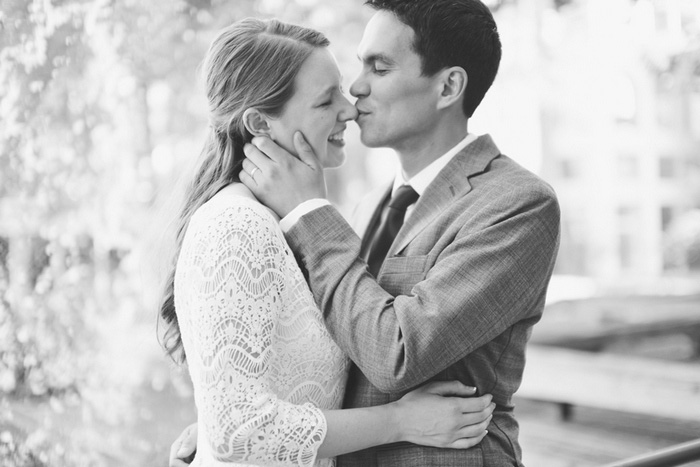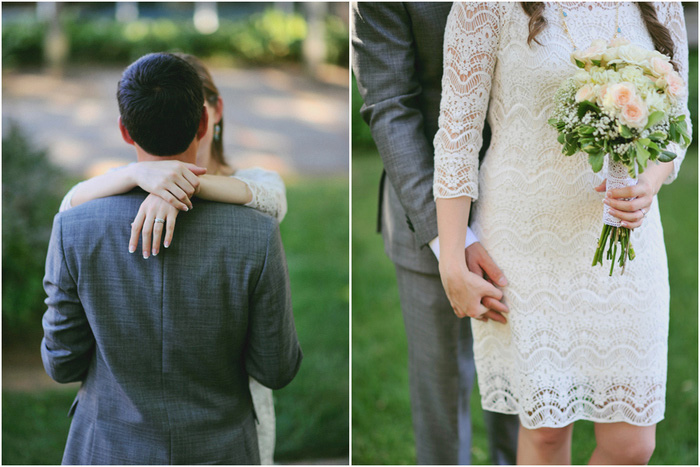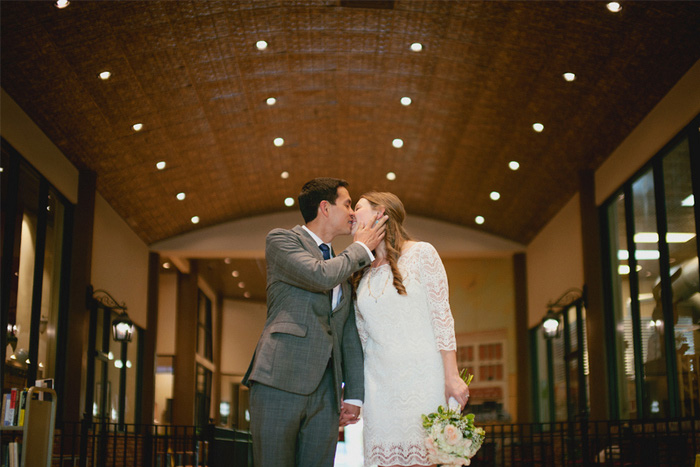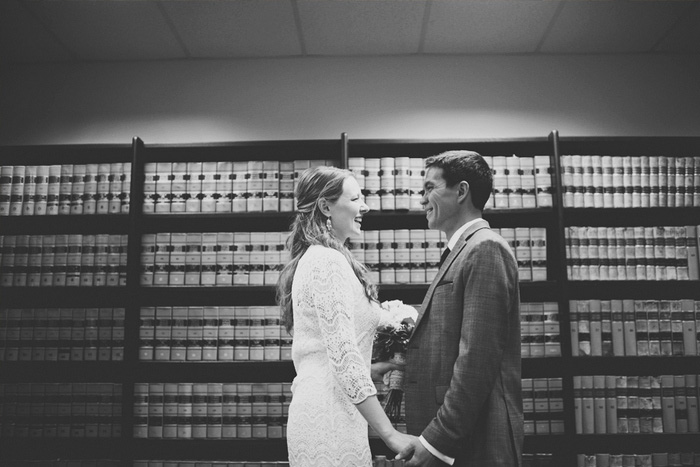 Did you have any 'issues' with the small guest list from friends and family? If so, how did you address them?  
While some of our friends and family were understandably a little disappointed at not coming to our wedding, they are all entirely supportive and happy for us.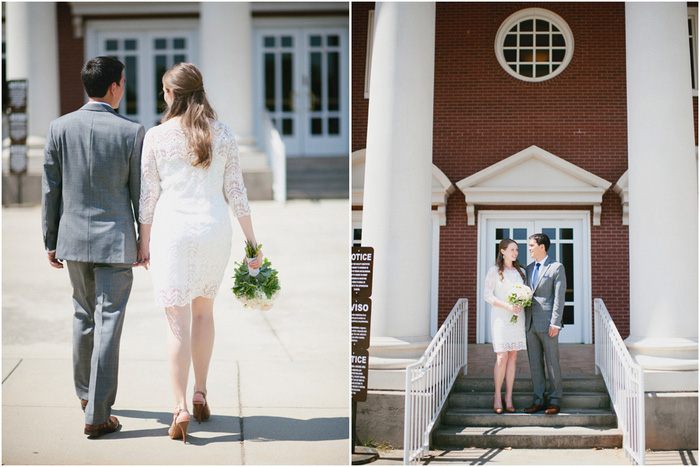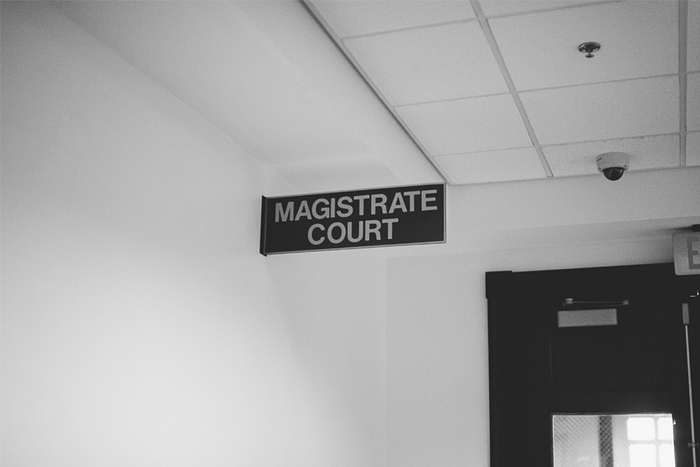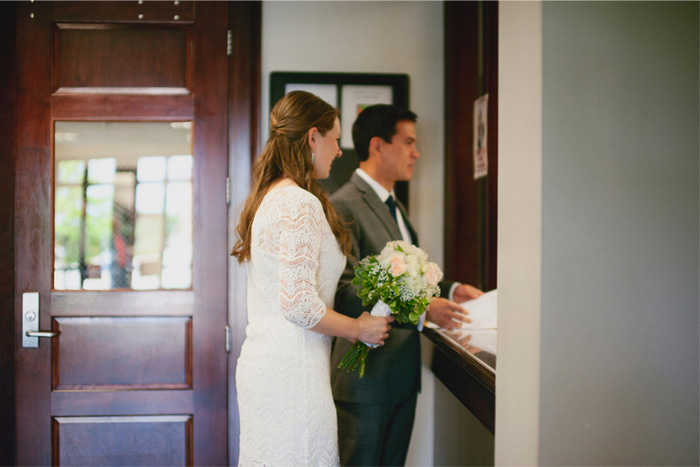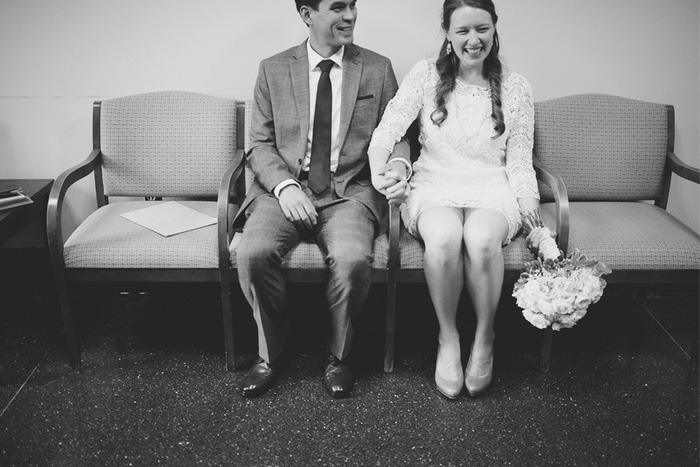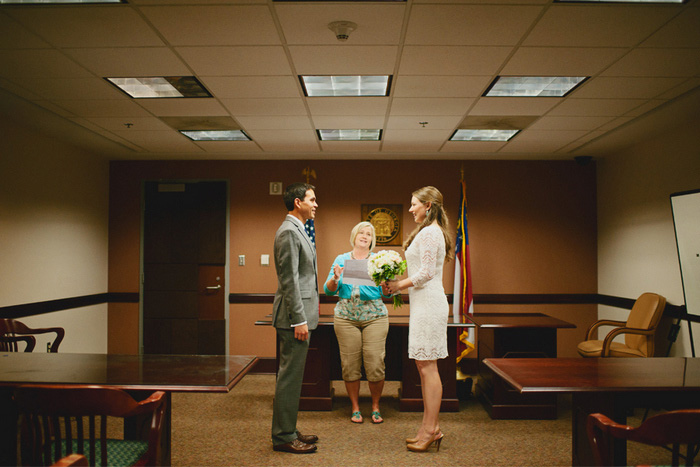 What were the highlights of the ceremony? 
We dressed up to get married at the courthouse. I don't think that happens often. We were married in the same room that I think juveniles are brought in for "scare them straight" training. Our judge was in her regular office clothes. We love the picture of her marrying us.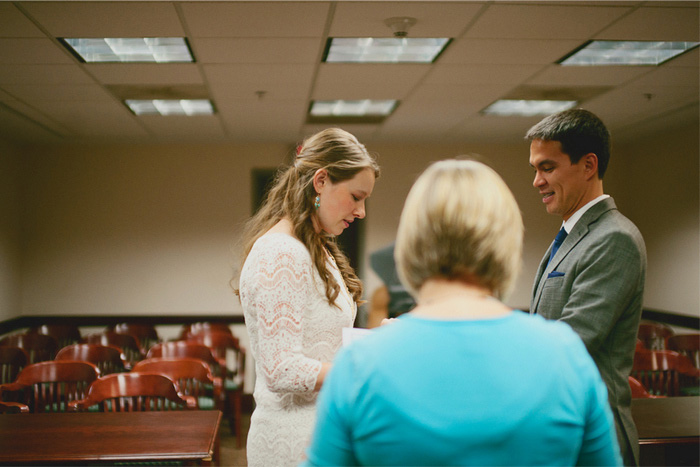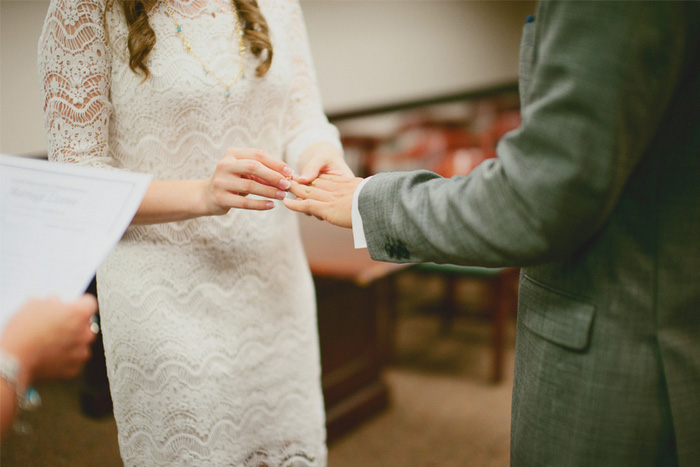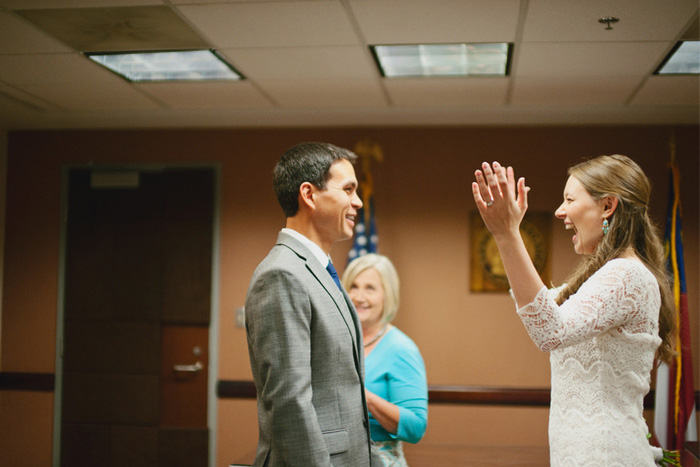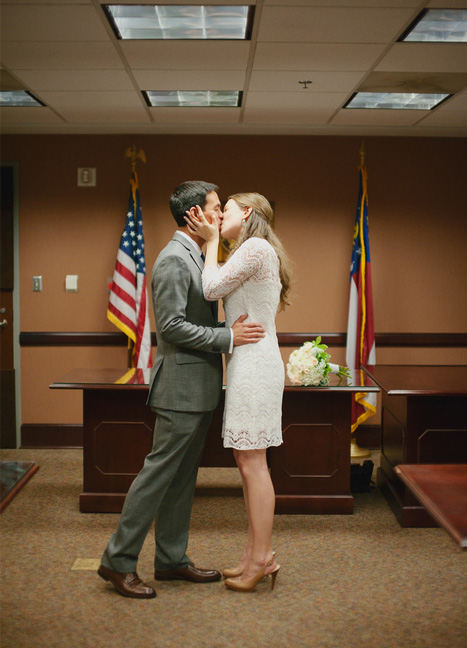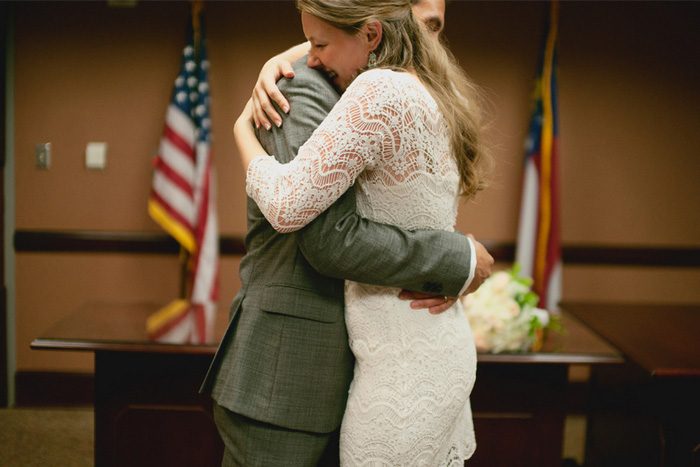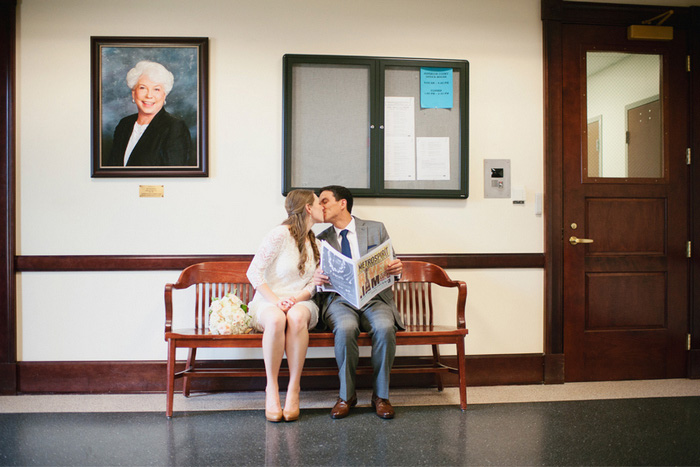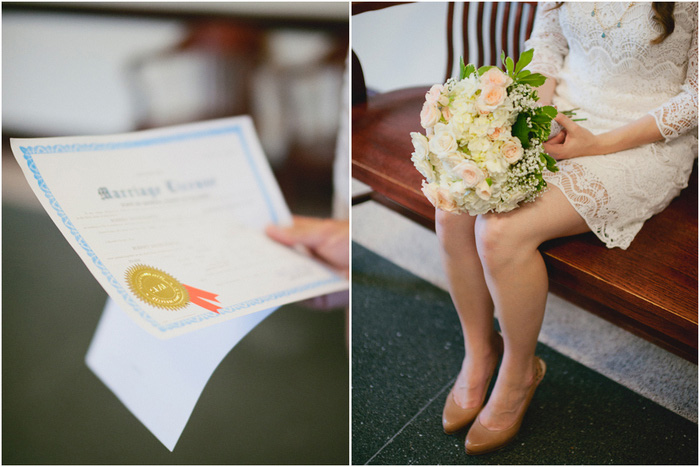 What were the highlights of the reception?  
We're both sort of introverted, so the idea of a weekend of everyone focusing attention on us was terrifying. Being able to spend such a special day with each other, just the two of us, was priceless.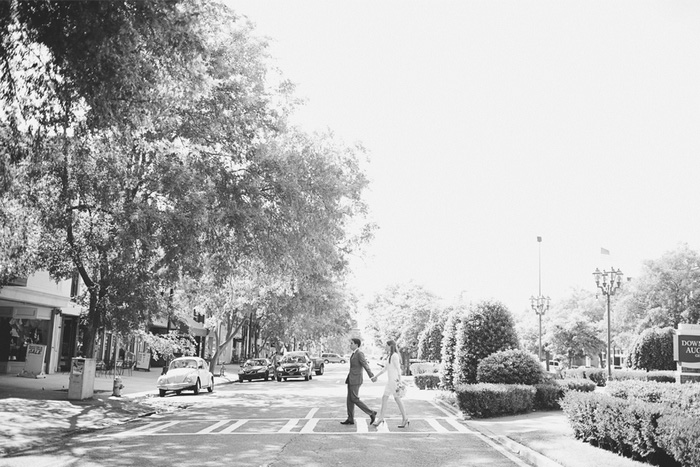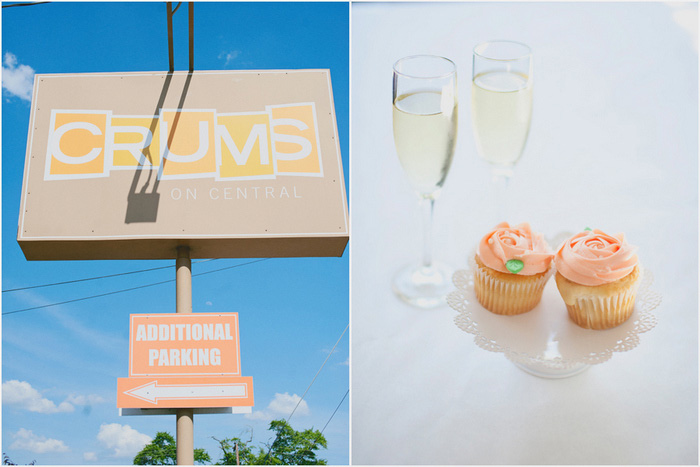 What was the best thing about having an intimate wedding? 
It made our special day even more special. It truly made the day about us.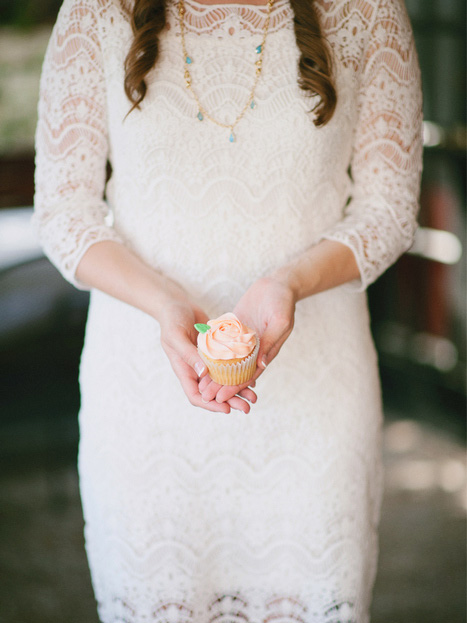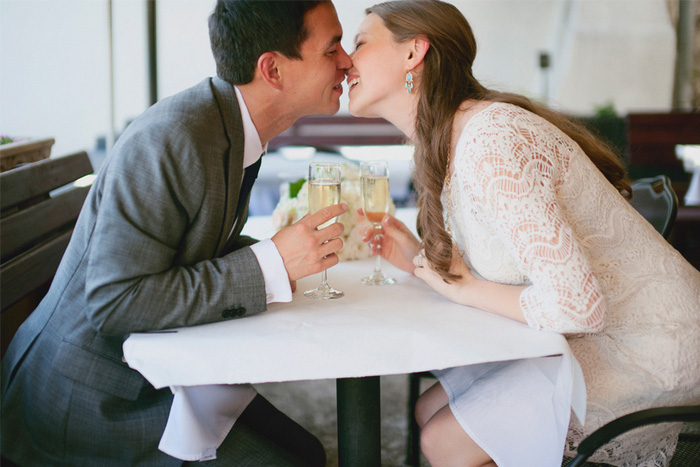 What advice do you have for couples who are considering an intimate wedding? 
Social media is great. Facebook, Instagram, Pinterest, Twitter… they've connected us like nothing else has. But it's also created an environment where we portray less of our real lives (remember those annoying posts when Facebook first started?) and more of our life's best performance. There's a lot of pressure to have the perfect wedding. It's an important day. Don't get lost in the pursuit of your best performance. Have fun.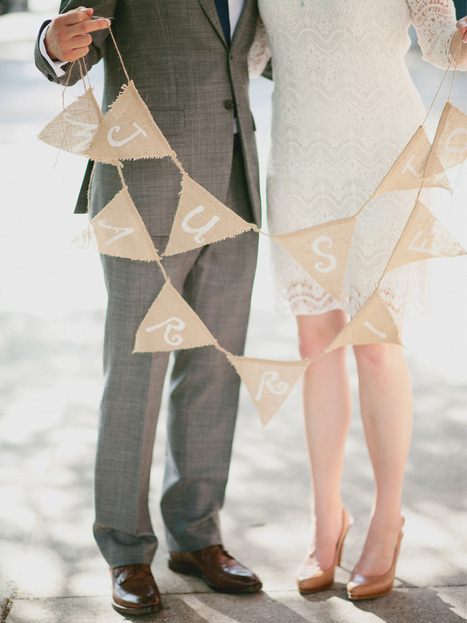 Vendors: 
Cake: In lieu of a wedding cake, we shared beautiful (and tasty!) cupcakes from Neopolitan Cupcakes.
Flowers: Bouquet assembled by the wonderful staff at Martina's Flowers and Gifts.
Hair: Avail salon.
Dress: Ralph Lauren
Groom's suit: Banana Republic.
Photography: by the ever-inspiring Laura Fulmer Photography.