The look for the minimalist bride is all about clean lines, sculptural details and a structure that still has fluidity. This trend for simplicity is not equated with being mundane; it is anything but boring!
When it comes to minimalist wedding dresses, the focus is on the complexity of the cut and design. The overall effect is polished and natural. Minimal wedding gowns are for ladies who are not into heavy embellishments and want a subtle dress that still makes a statement.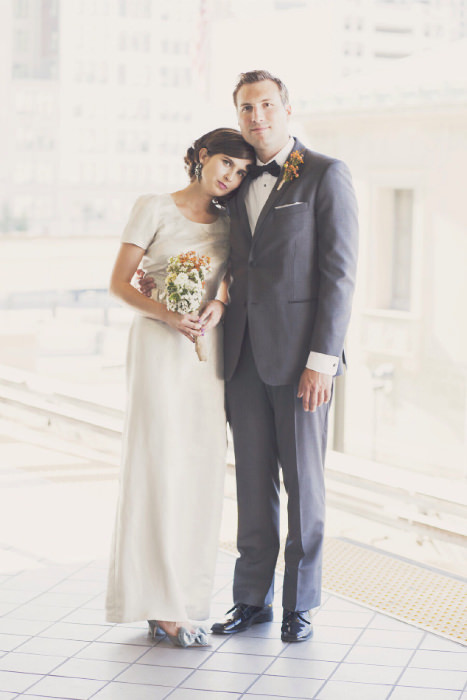 Sleeves can provide a good structure, with short sleeves being the more casual option. With a collar or high-rounded neckline they are reminiscent of t-shirt dresses and work especially well with a straight skirt. Longer sleeves are very feminine in form-fitting dresses.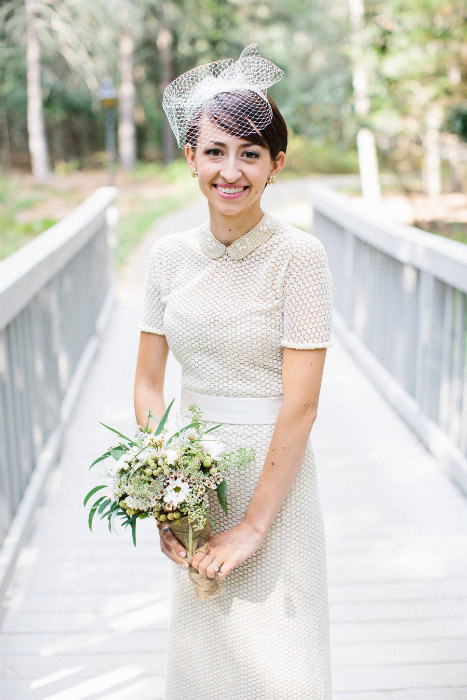 If you feel that this trend is a bit too stark for you, then graphic details can still be incorporated. Dimensional shapes add curves to a straight silhouette and add some uniqueness to your look with subtle stripes or polka dots in the same shade as your dress.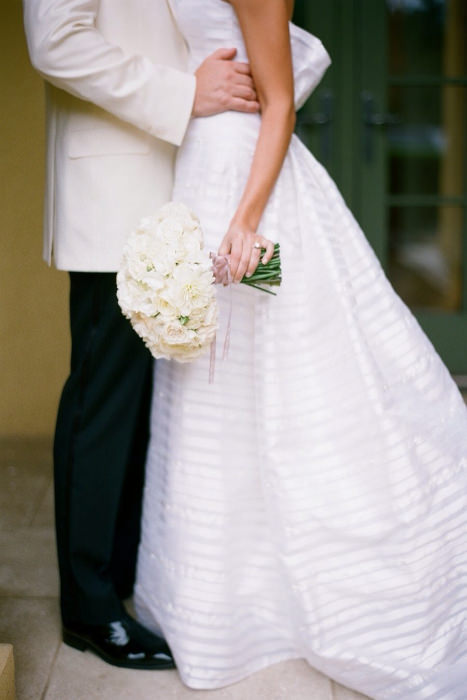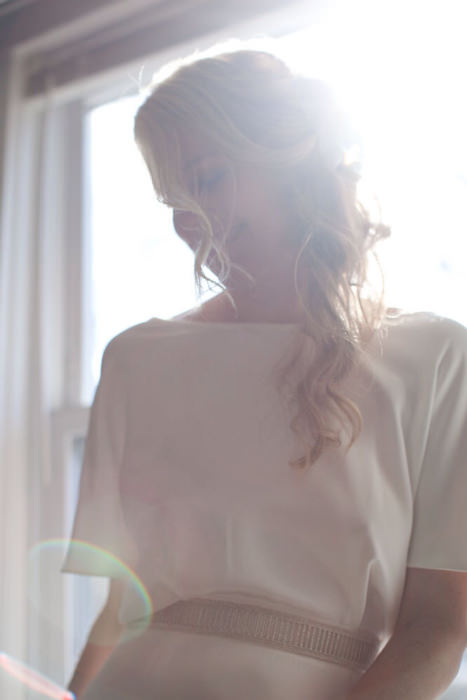 These dresses can take on two forms. Fitted column skirts with an architectural look showcase the sculptural aesthetic of this trend. Looser shapes also work, especially with draped silks that are clean and come in bold white. Keep accessories to a minimum to make even more of a statement.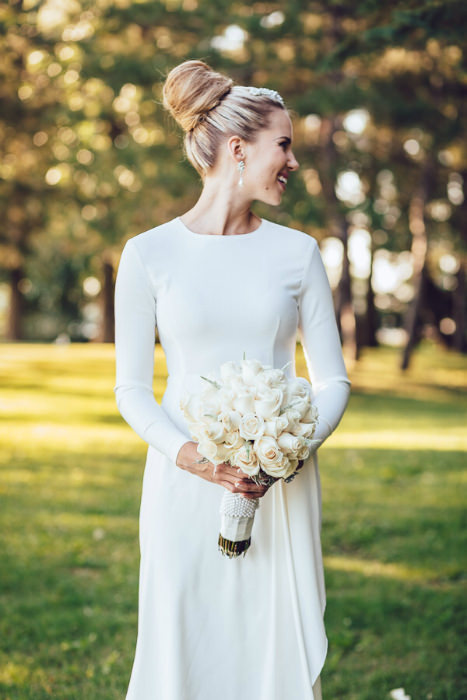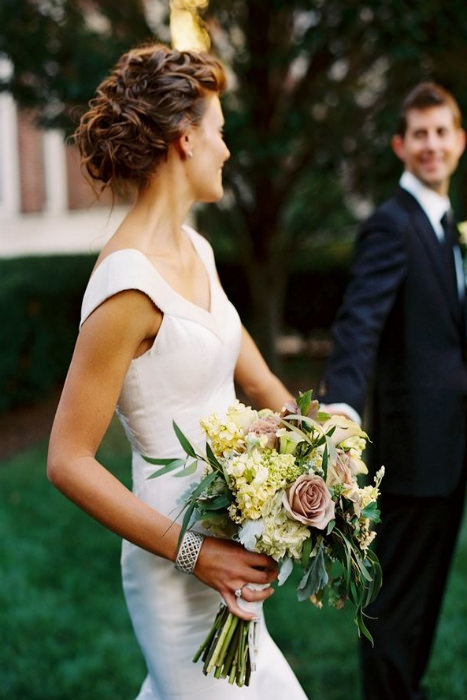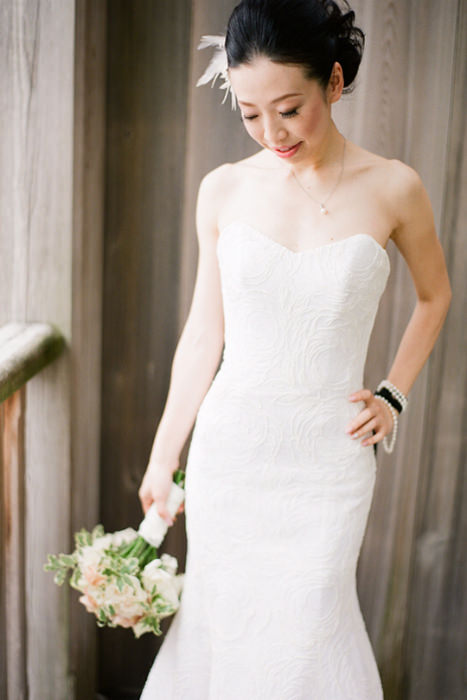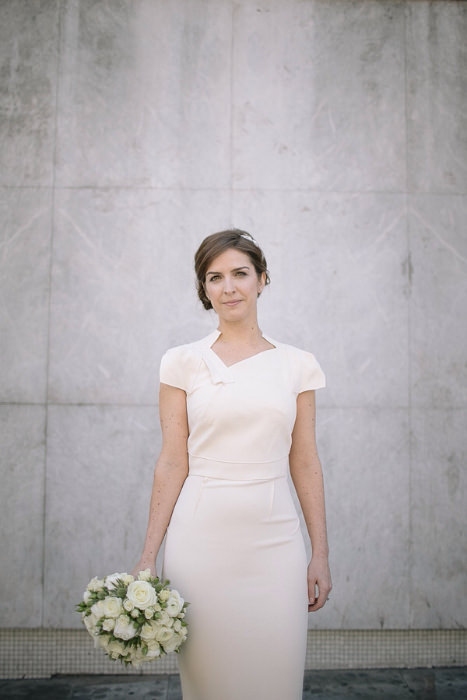 To really stick within your pared-down vision, an easy middle-parted hairstyle or bun will complement it. However, with the simplicity of your gown and the lack of accessories you can experiment with your hair. An intricate updo or a bouffant with plenty of volume are ways to dress up your gown.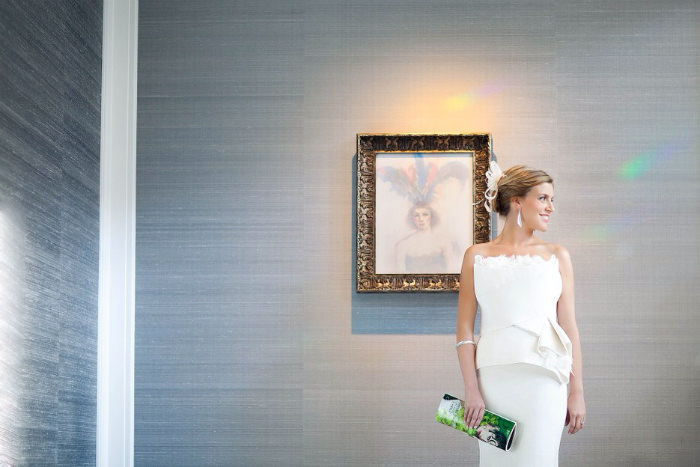 Photo one: stevedepino.com;  Photo two: juliepepin.com; Photo three: zacxwolf.com;  Photo four: jodimillerphotography.com; Photo five: etsy.com; Photo six: weddingchicks.com; Photo seven: pinterest.com;  Photo eight: 100layercake.com; Photo nine: lovemydress.net; Photo ten: amandawilcher.com