It's a well known fact that the cutest weddings always involve either pets or children, which means, Samantha and Kyle's Savannah wedding has to be the all-time cutest, because they had both! Drake, the couple's 4 year-old yellow lab, donned a vest and tie for the occasion as one of Kyle's groomsmen while the bride's 3 year old niece made for the most adorable flower girl you can imagine. Can you say, cute overload??
Thanks to Jennifer Woodbery for capturing all the cuteness and the love, and for sharing it with us today!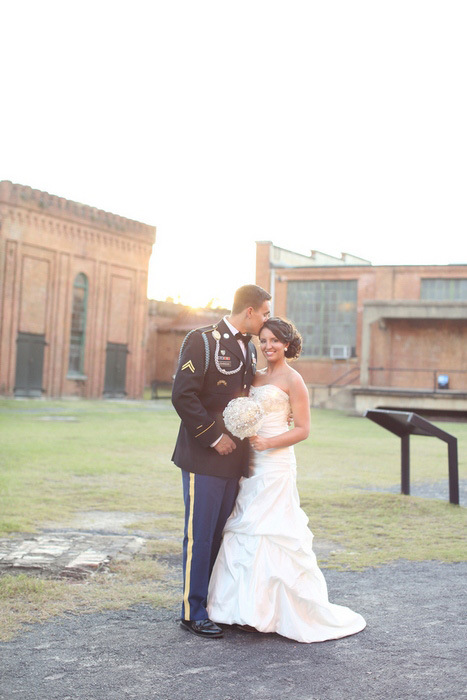 Samantha, 26 & Kyle, 24
Savannah, GA
Wedding Date: October 11, 2013
Number of Guests: 60
Wedding Cost: approximately $15,000
Wedding Ceremony and Reception Location: The reception and the ceremony were both held at the Savannah Railroad Museum. Also known as The Roundhouse, it's a beautiful old historic building that didn't require much decorating.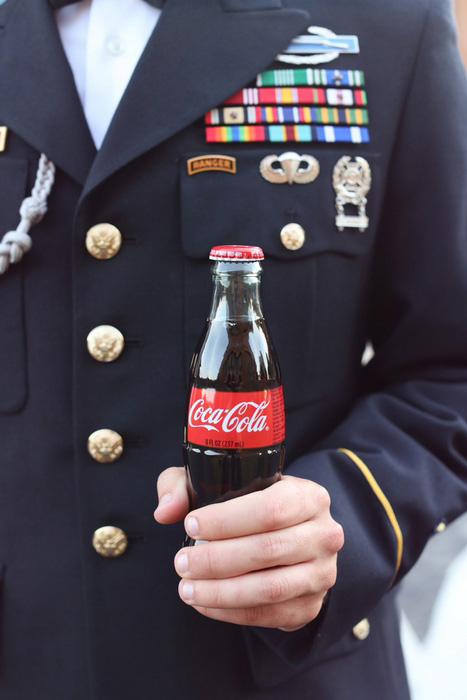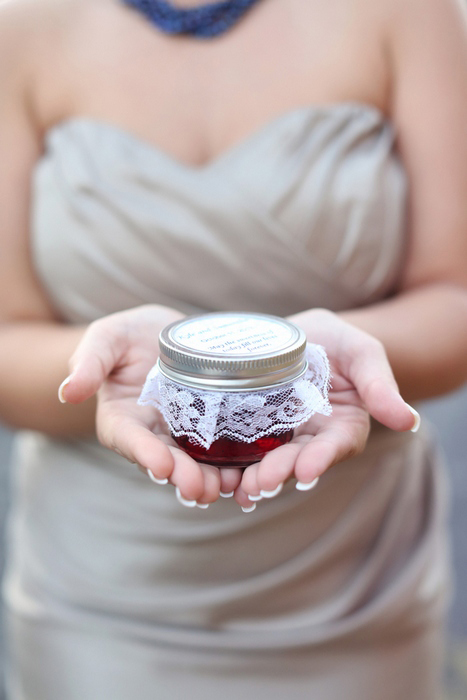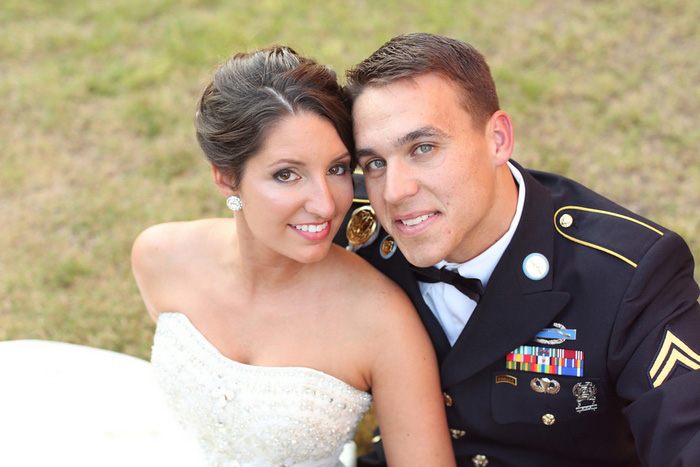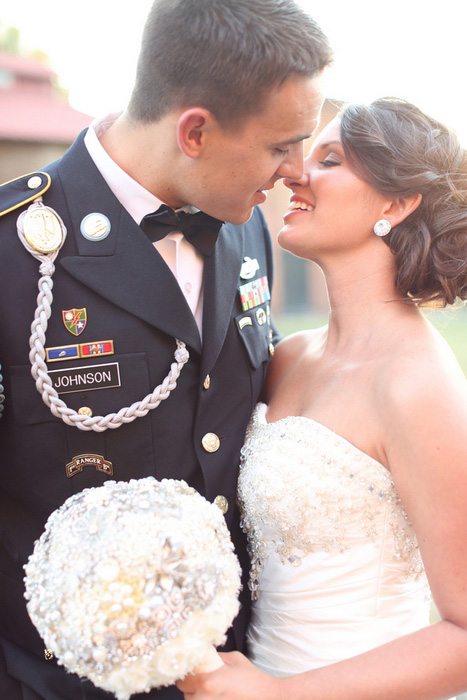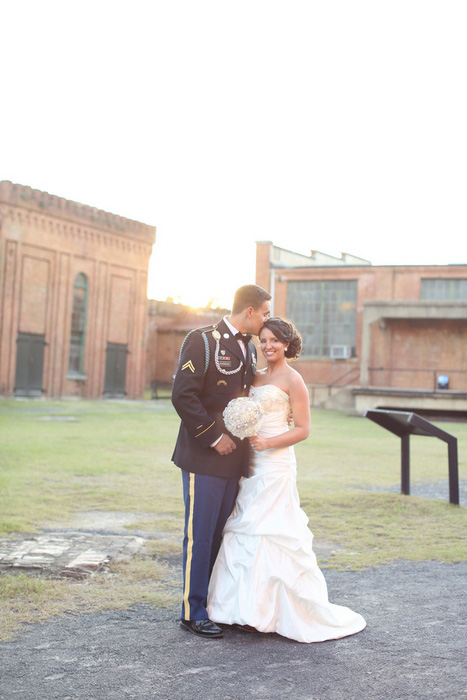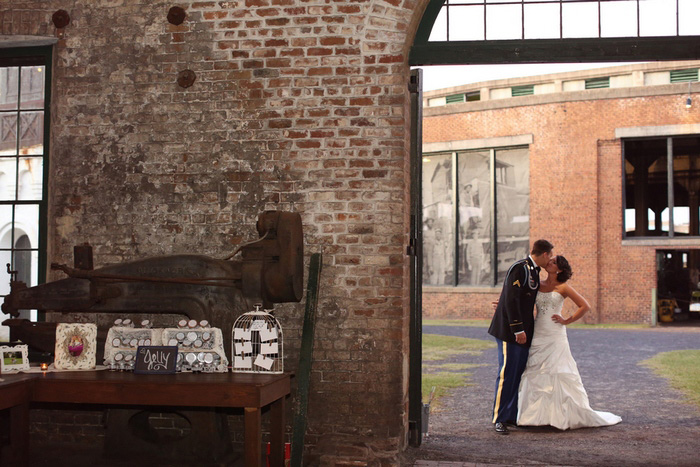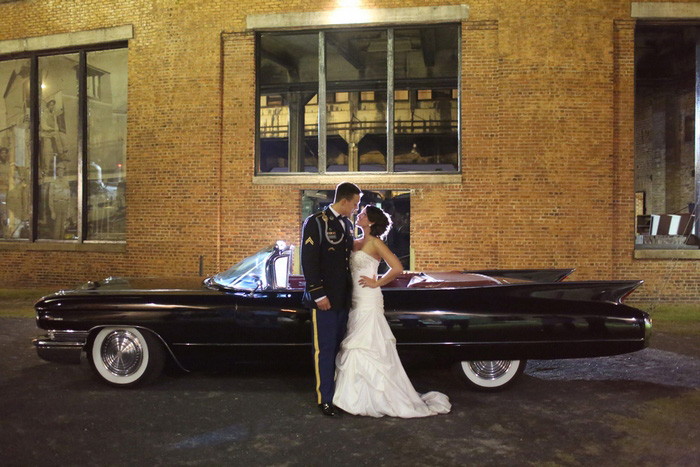 Why did you have an intimate wedding?
We wanted an intimate wedding because it was such a special day for us that we shall remember forever and we wanted to share it with only our closest family and friends. It helped cut down on the stress and let us enjoy the people who did attend.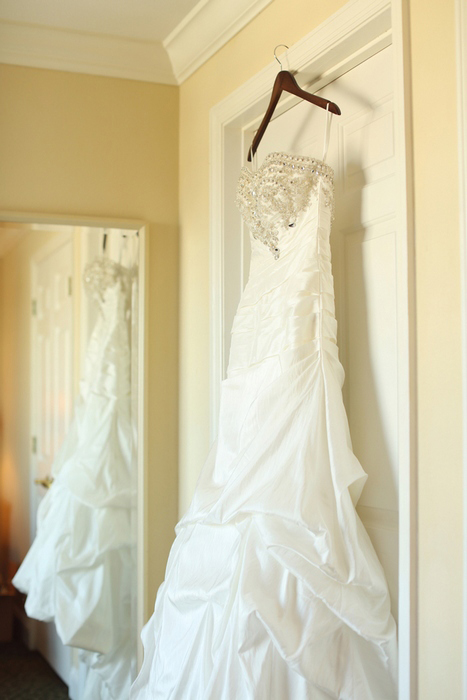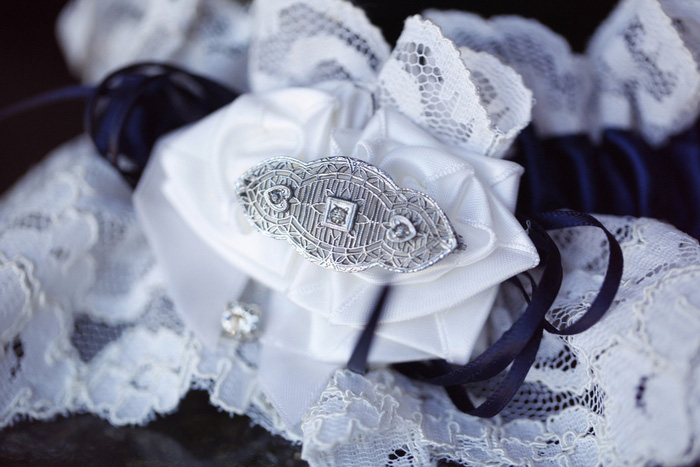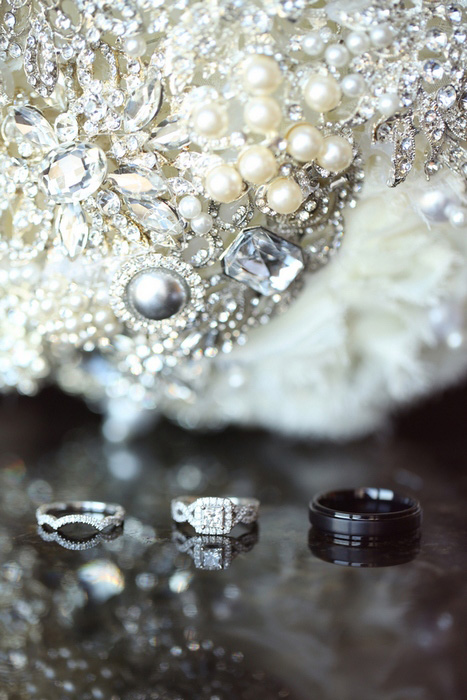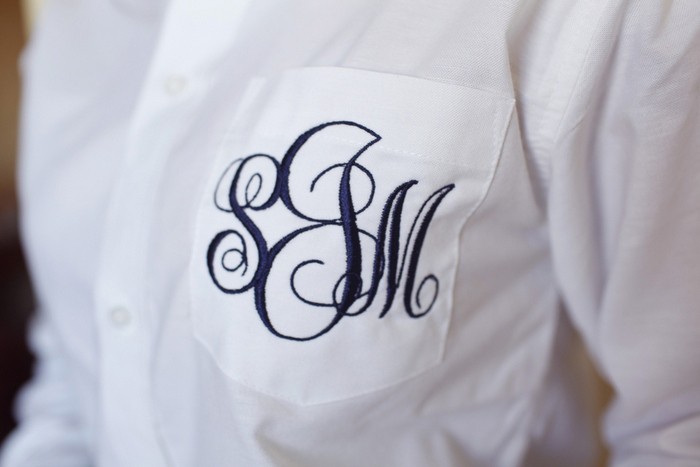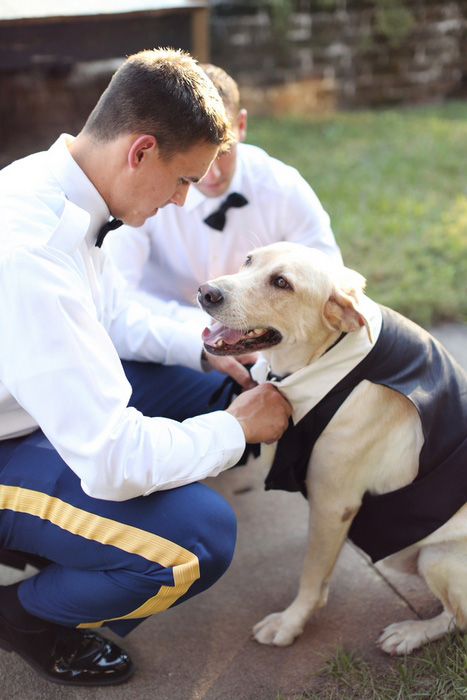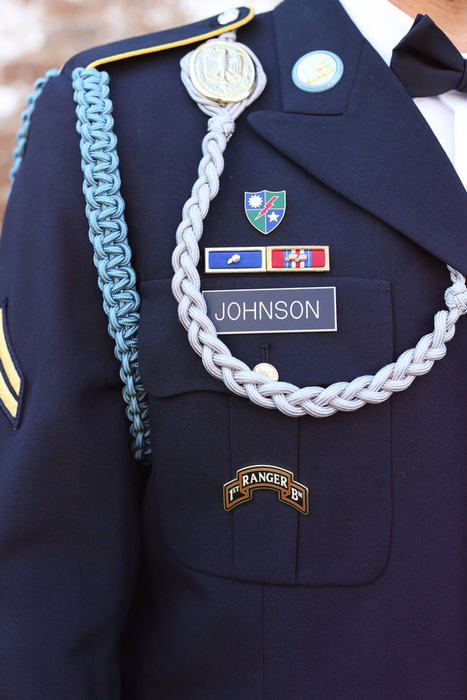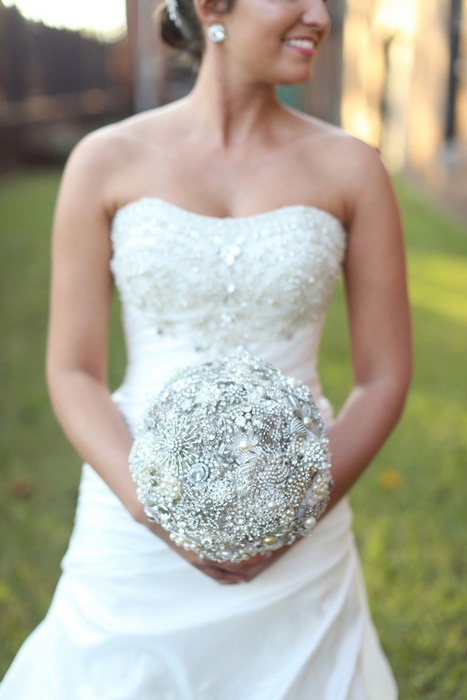 Was it difficult to pare down the guest list?
Keeping the guest list manageable was difficult at first. We decided to have our wedding away from both of our home towns (he's from Texas and I'm from Alabama) and the travel constraints made it much easier to have the small, intimate wedding we both dreamed of.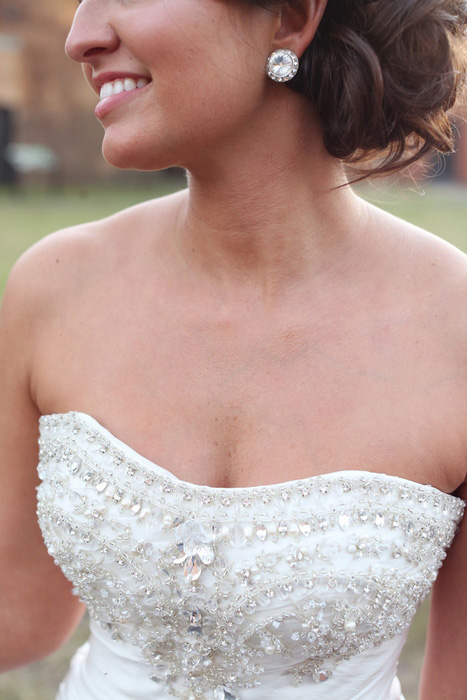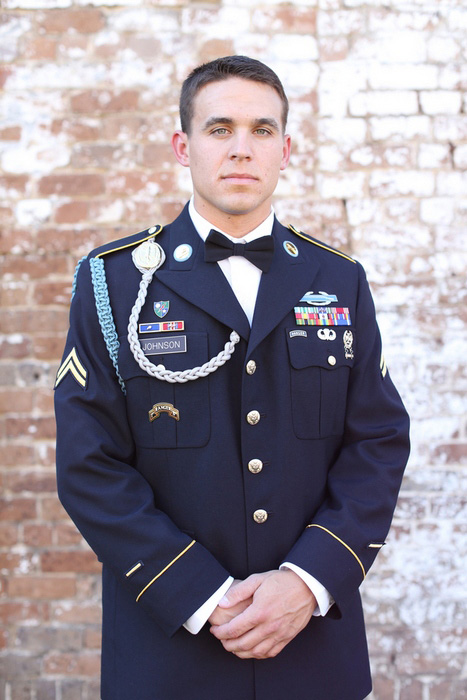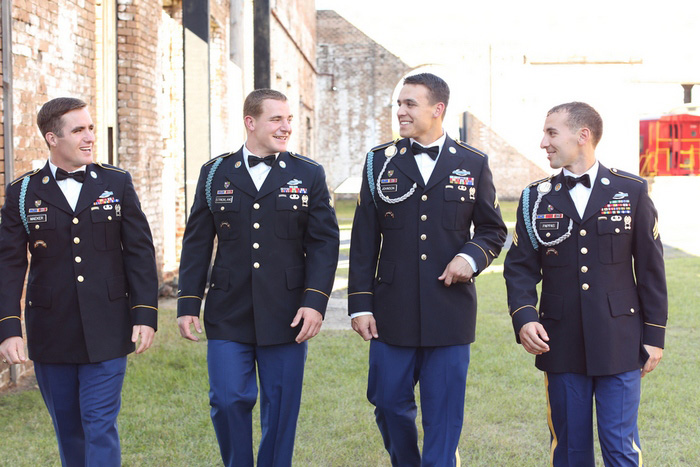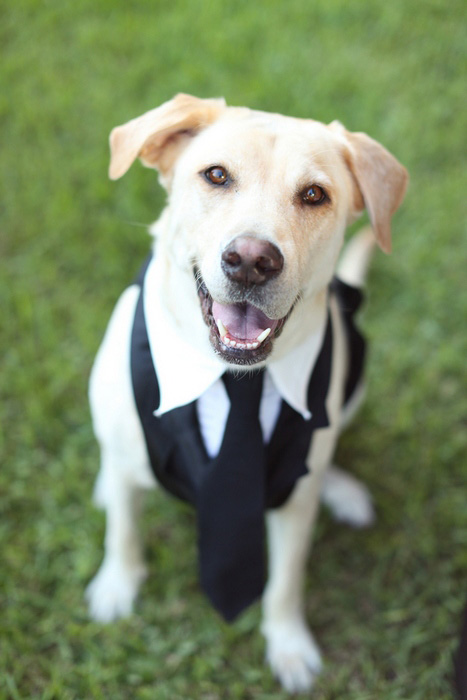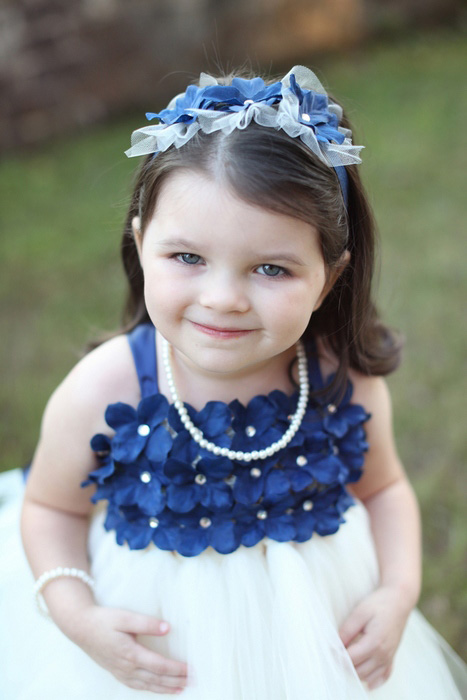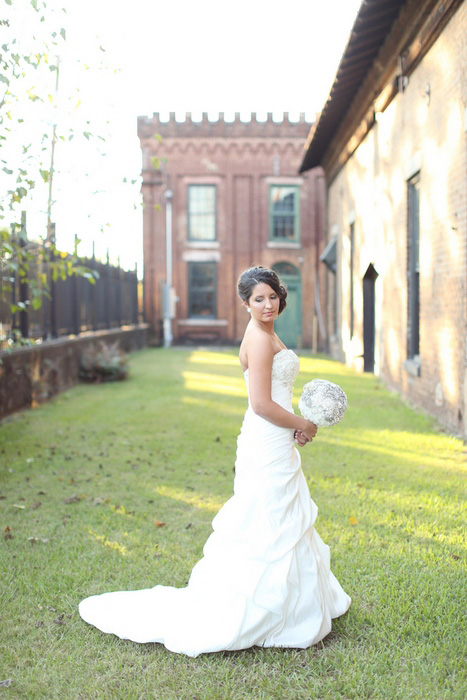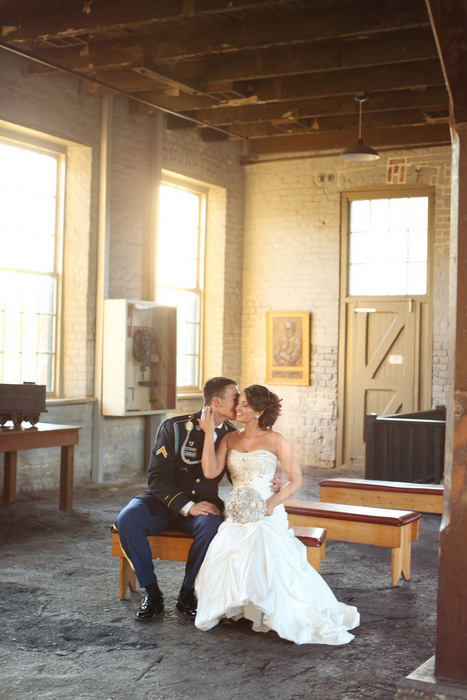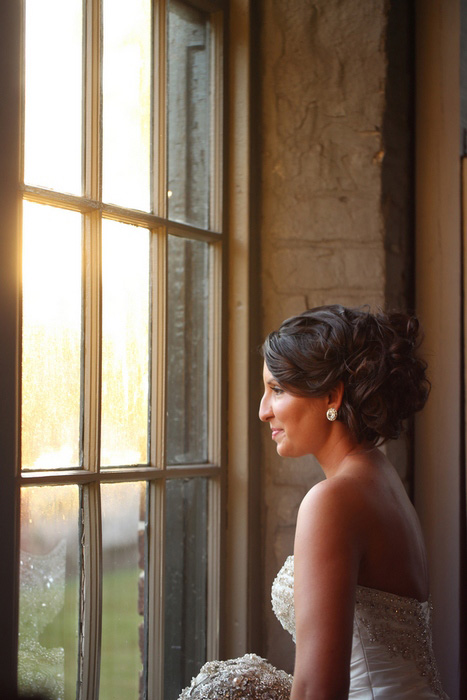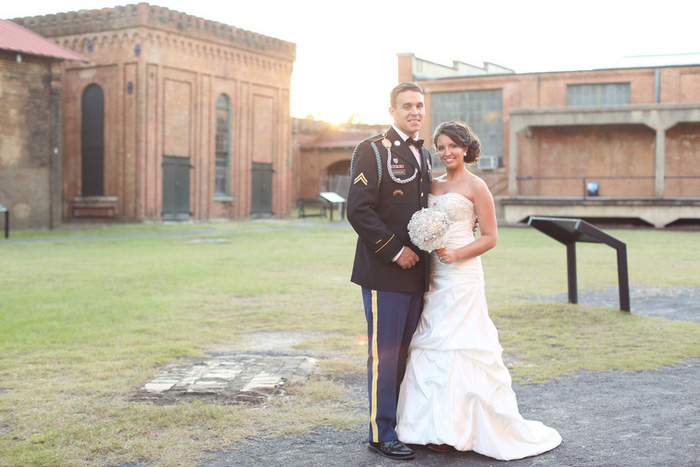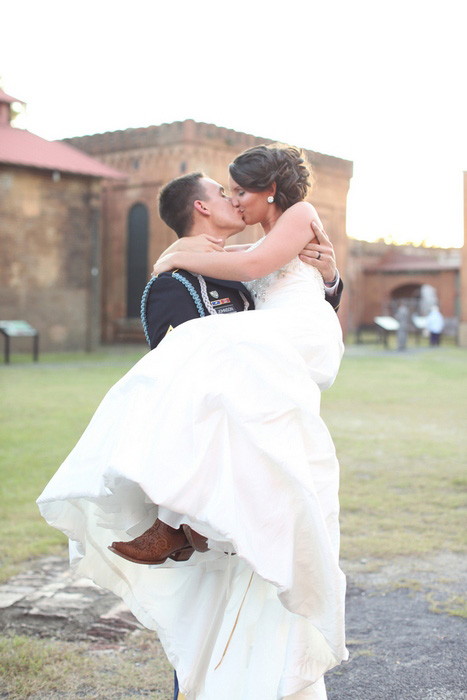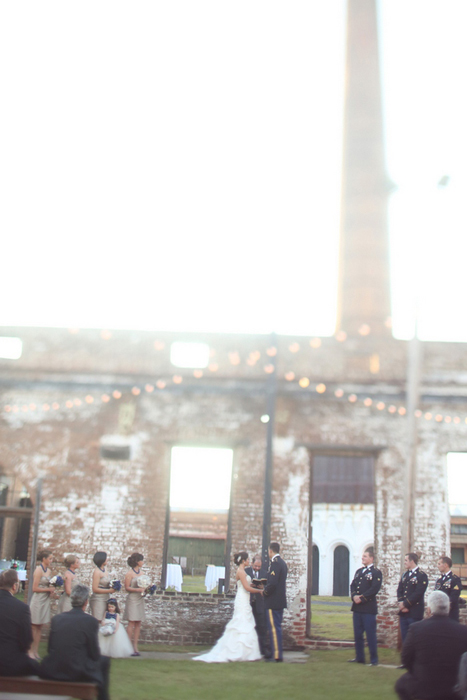 What were the highlights of the ceremony?
Of course being able to say I DO! Additionally, our 4 year old lab named Drake was one of our groomsmen on our special day and my niece Aleia, who was three, was an excellent flower girl. Between the two of them, everyone at the ceremony smiled and probably even let out a small giggle.
I was also excited to carry my bouquet.  My bouquet was handmade and my maid of honor and I worked on it for a year. It was our largest DIY project of the wedding. Each one of the brooches was given to us by family or personally found by us at an antique store and placed on to the bouquet carefully.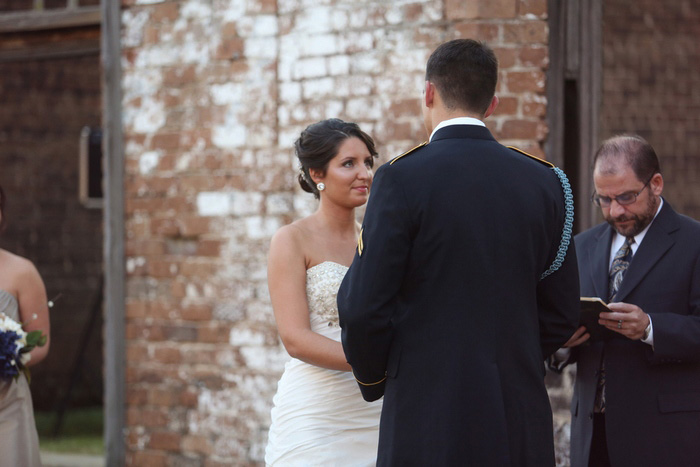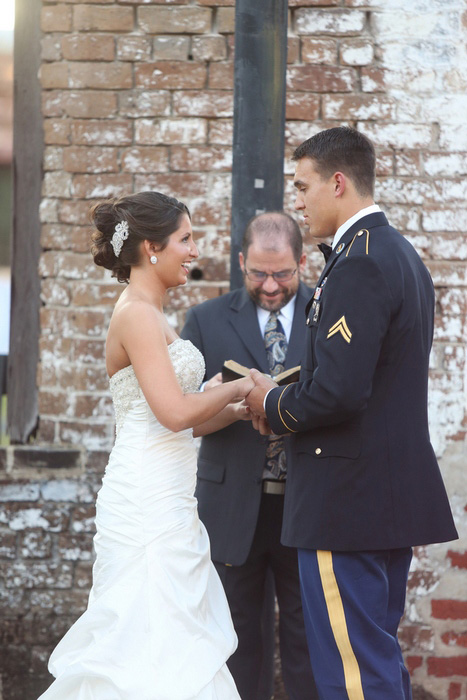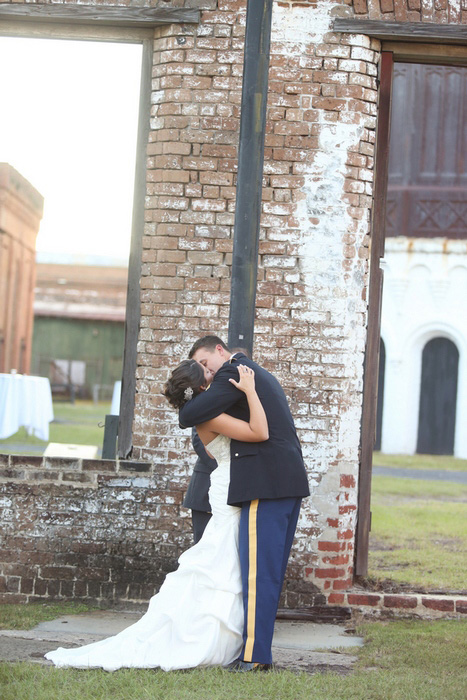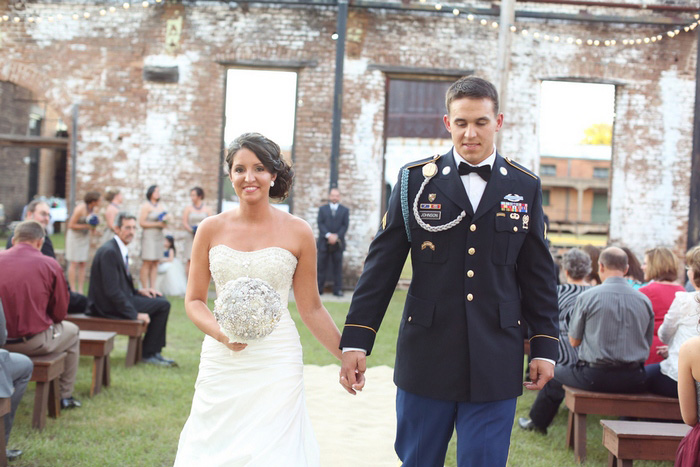 What were the highlights of the reception?
Besides the great food and open bar, we provided lawn games and great music. The reception was meant to be a party and we wanted everyone to celebrate and enjoy each other.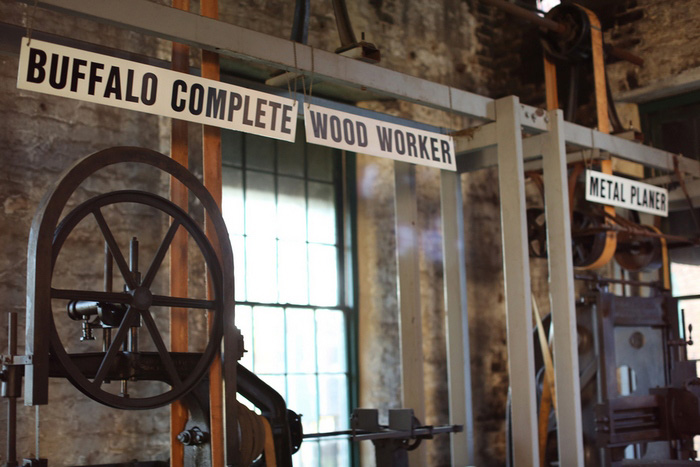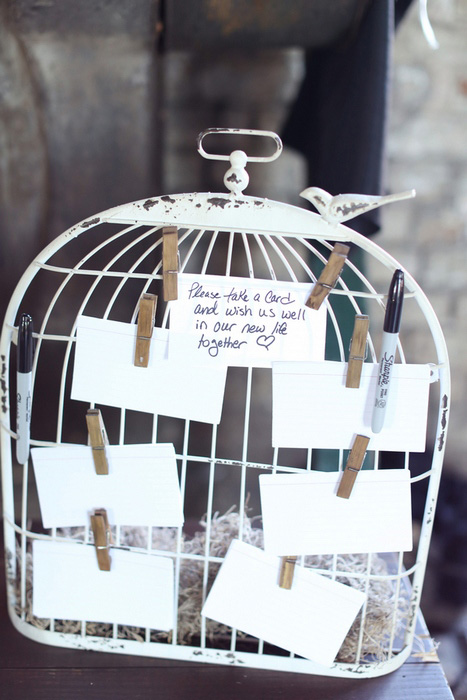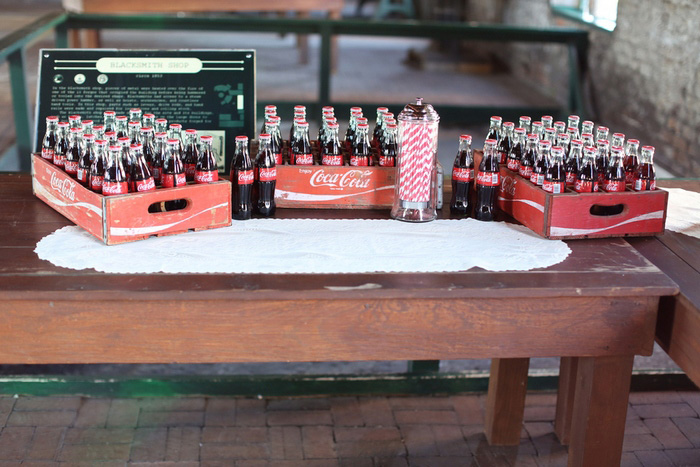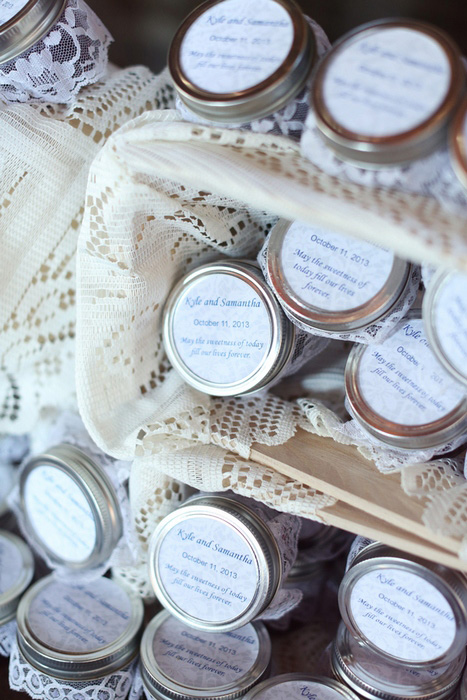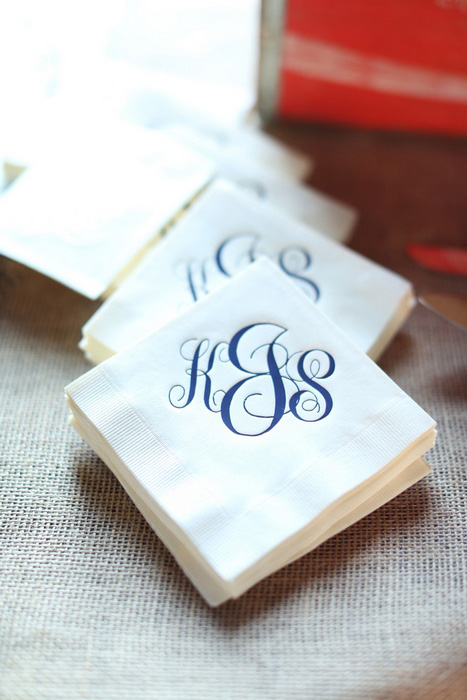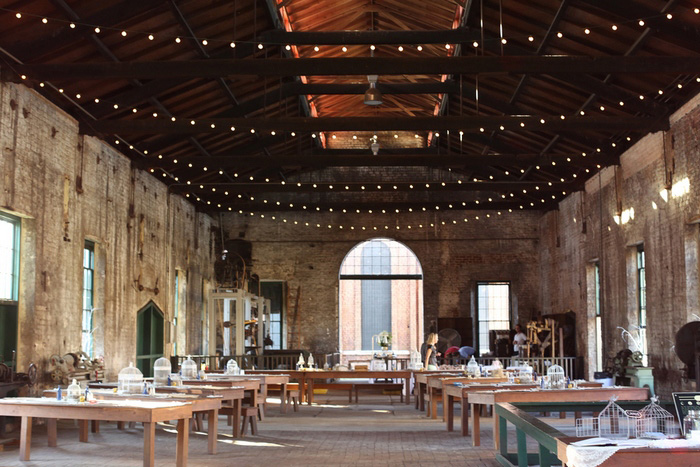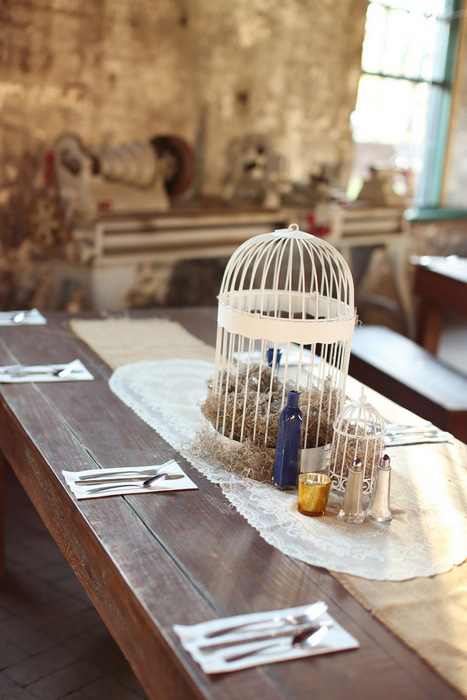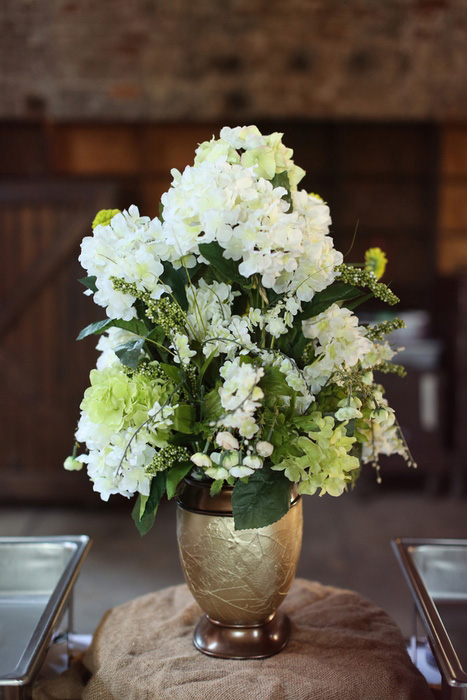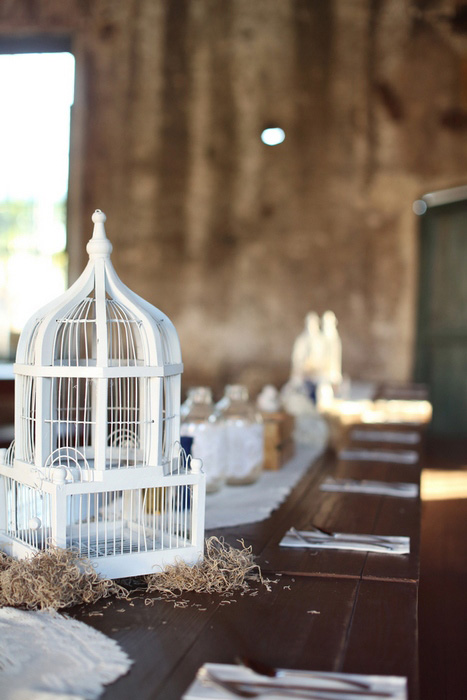 What was the best thing about having an intimate wedding?
Having an intimate wedding made for a less overwhelming day and it allowed us to share a special time with the people who matter the most to us in our lives.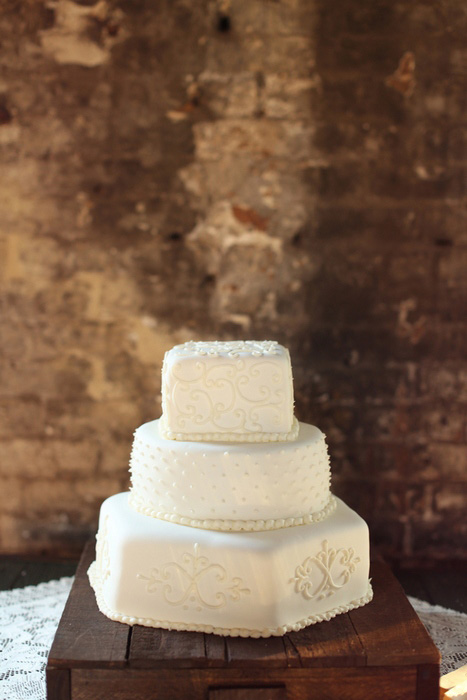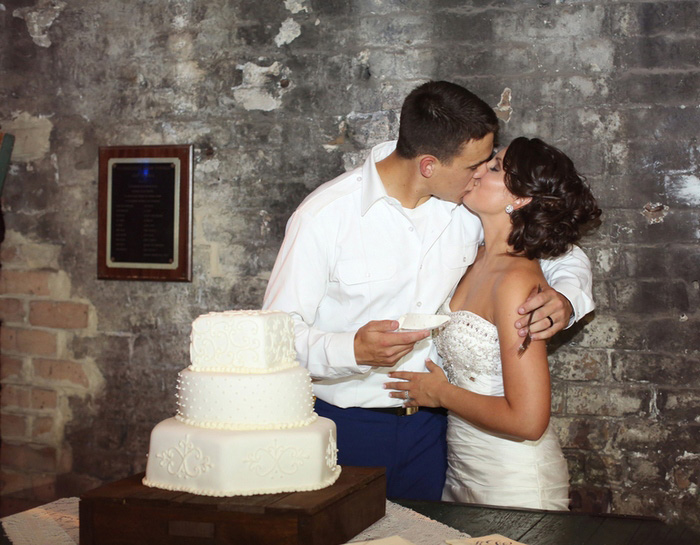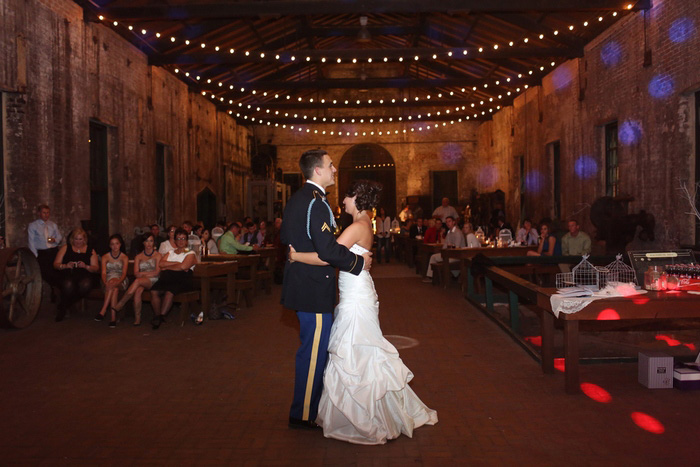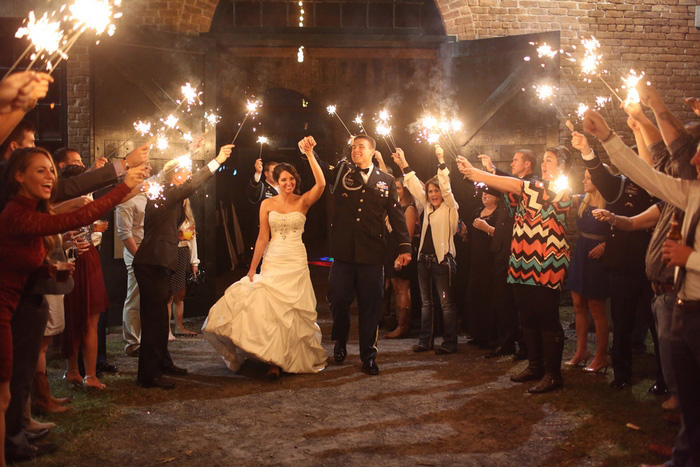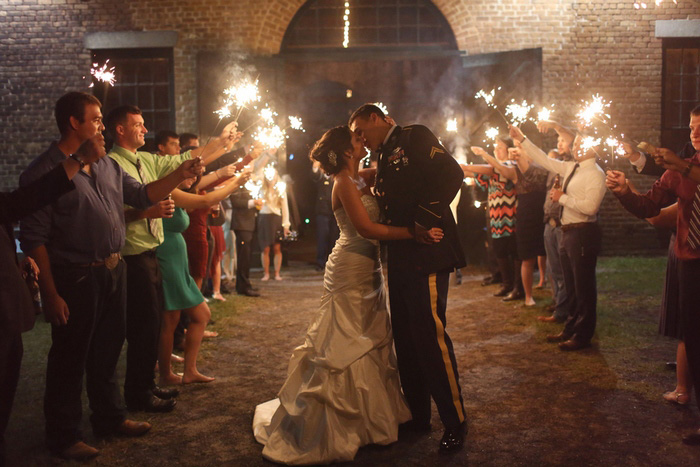 What advice do you have for couples who are considering an intimate wedding?
Remember it is you and your future husband's day. Make it special for the two of you, something you BOTH will want to remember forever. And don't forget to enjoy it, as stressful as it may get.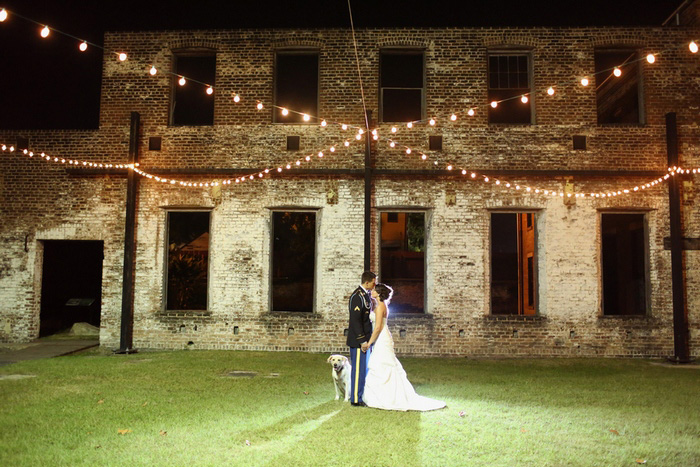 Vendors:
Venue: Savannah Railroad Museum

Wedding dress: Suzy Q's formal Wear
Bridesmaid dresses: Simple Elegance Bridal and Formal Wear
Wedding cake: Gloria Colson (Gloria's Creative Cakes)
Grooms cake: Maid of Honor's mother, Glenda Brock
Drake's (dog/groomsmen) tux: Cate Lyon
Lighting: JLK Events
Hair and make up: Jessica Perle (Ms. Quito Artistry)
Photography: Jennifer Woodbery
Catering: Creative Catering
DIY: bride's bouquet,  bridesmaids' bouquets, centerpieces, signs, jellys, window decor, cornhole boards, cake stand