The trend of white on white at weddings is growing. White on white is a stylish, modern and elegant look that's incredibly simple. Grouping white items together creates an effortless look of style that can be used in any season. Winter is the perfect season for white on white to emulate the look of snow, but the look could work equally as well for a crisp summer wedding. We'll explore the white on white trend from dessert tables to bridesmaids' dresses.
Once you have your theme of white on white in mind, creating a dessert table is easy. Simply select and arrange your favorite white treats and you're ready to go! Marshmallows, powdered sugar doughnut holes, cake pops, cookies and cupcakes are all perfect.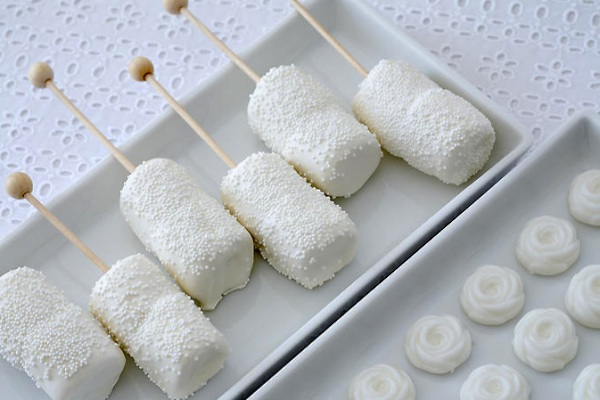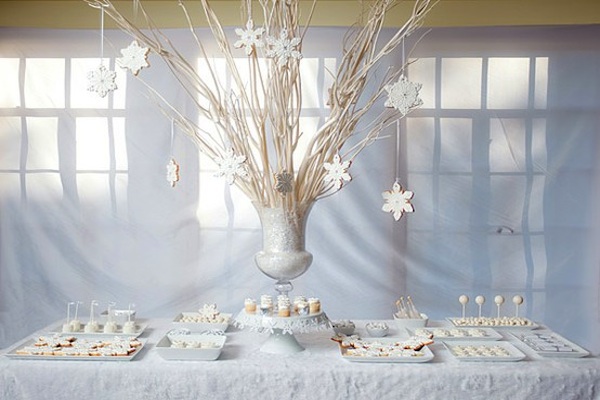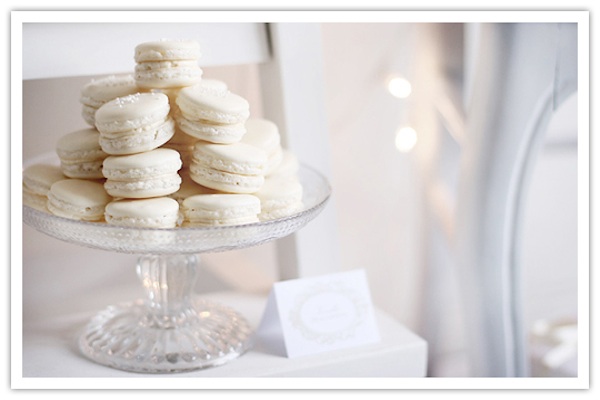 Candy bars are another white on white option. So many candies come in white and you can add visual interest by displaying them in different sized vessels.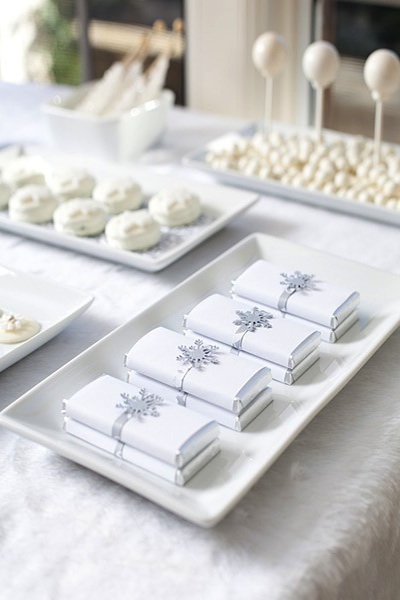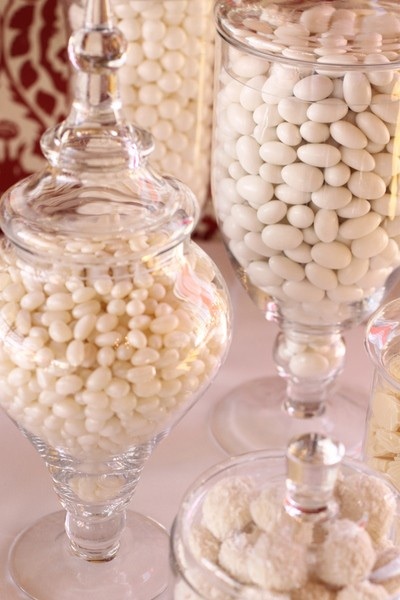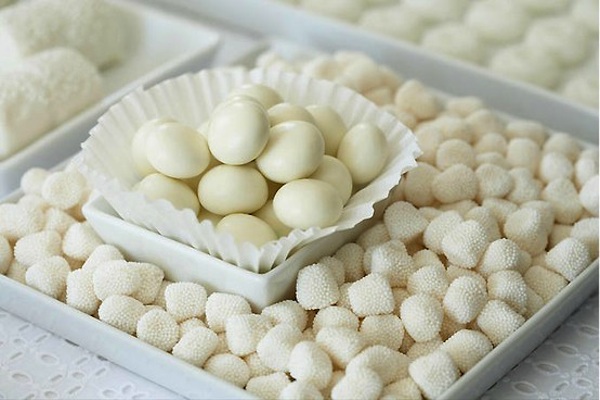 You can also choose to have a white on white cake. You may think that because it's all the same color it would be difficult to see details, but you can easily add texture with flowers, frosting or candies to have a stunning effect.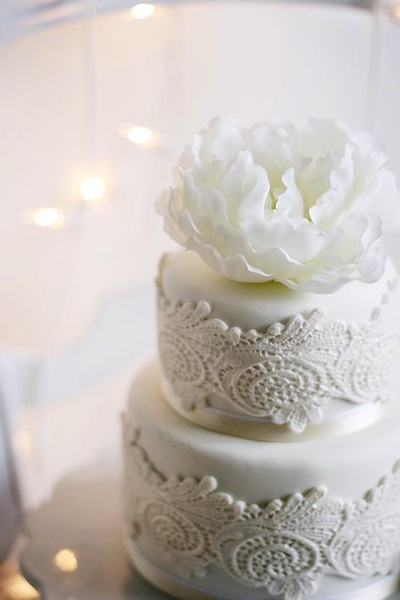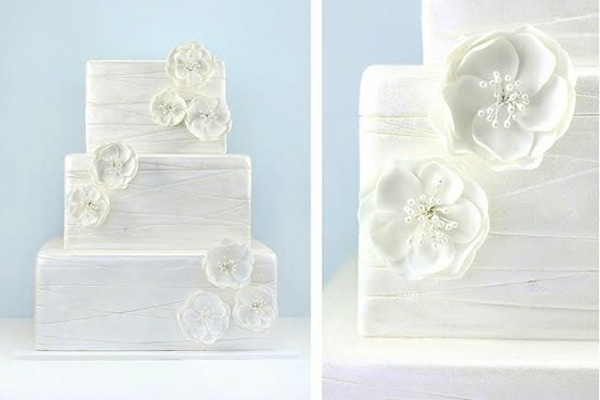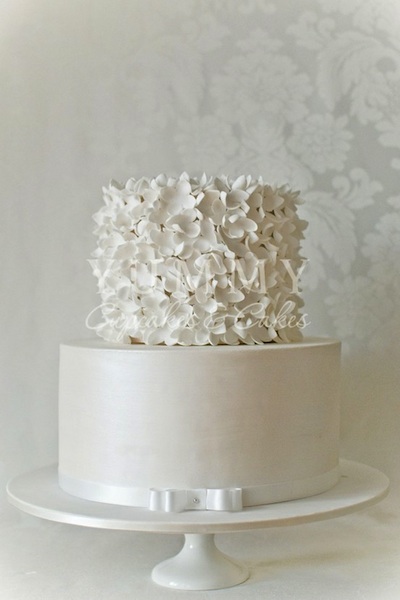 Flowers are a simple way to display the white on white look, either in your bouquet or with your centerpieces. (The two bouquets below have flowers that are actually made of wood!)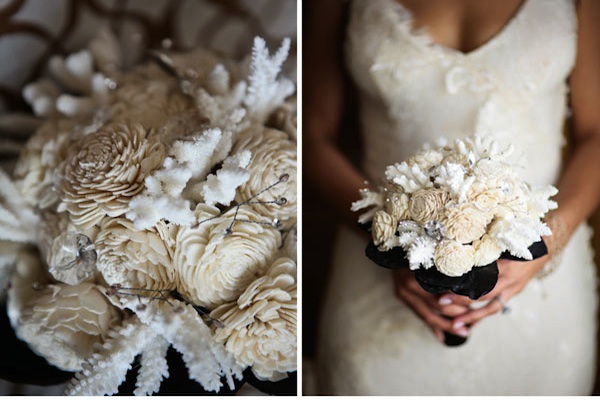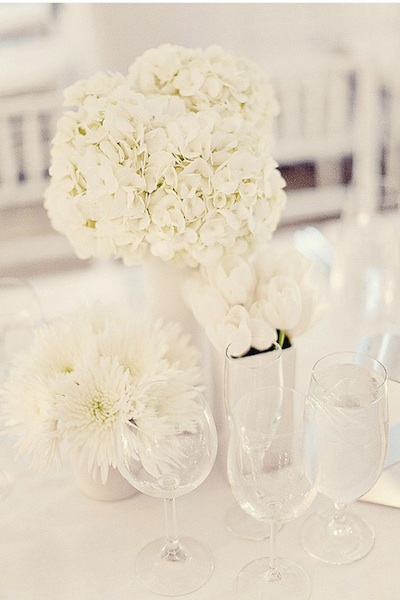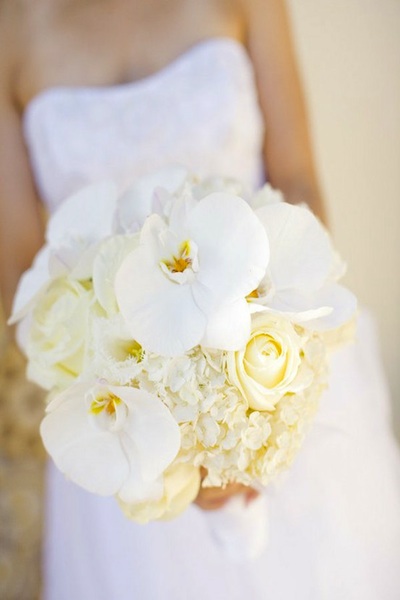 Tablescapes can also be done in all white. Using white chairs, or ghost chairs (clear lucite), along with white linens and flowers creates a stunning look.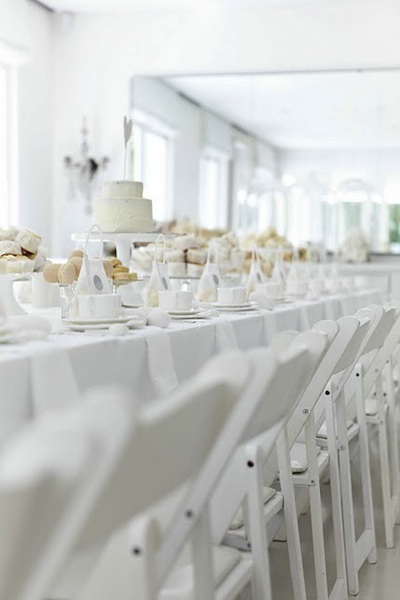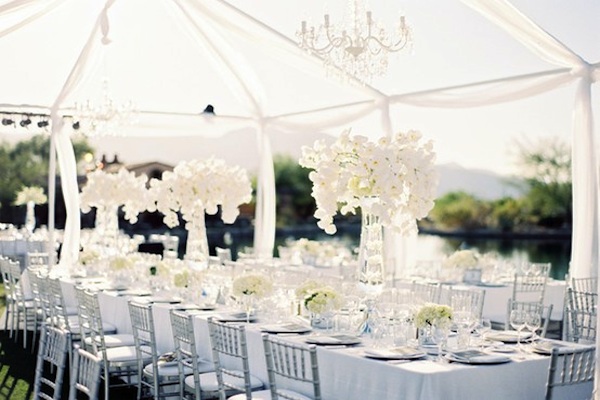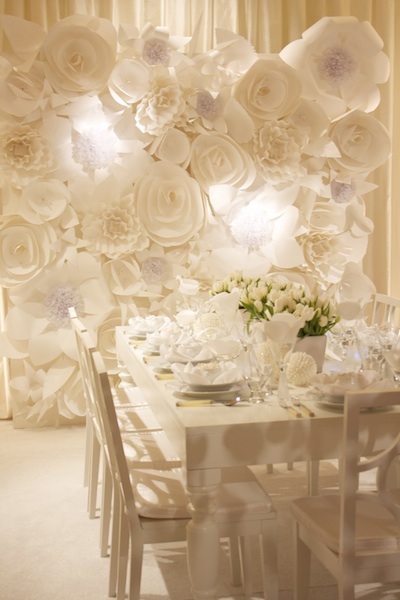 While most brides already opt for white wedding dresses, a newer trend is to also have your bridesmaids in white dresses. If you're comfortable with someone other than you also wearing white then go for it! This look can be very ethereal and looks beautiful when the whole wedding party is together.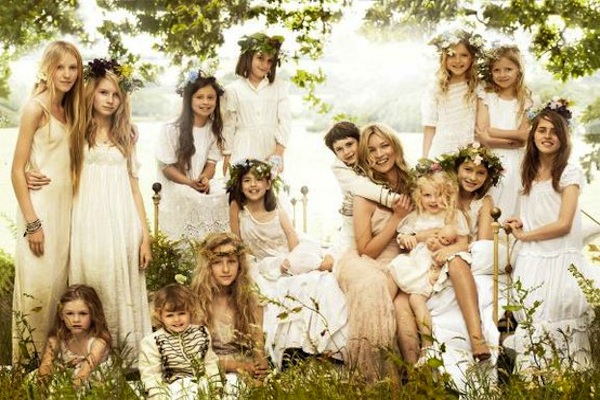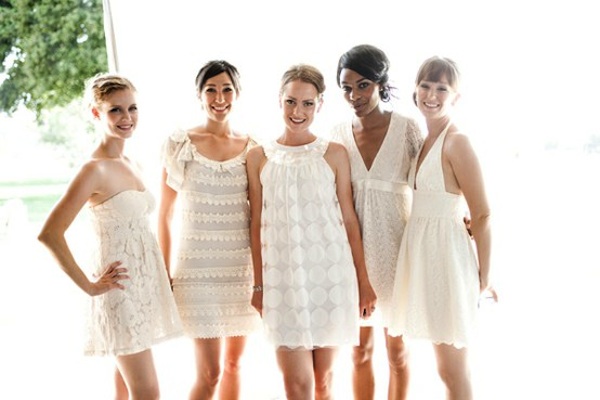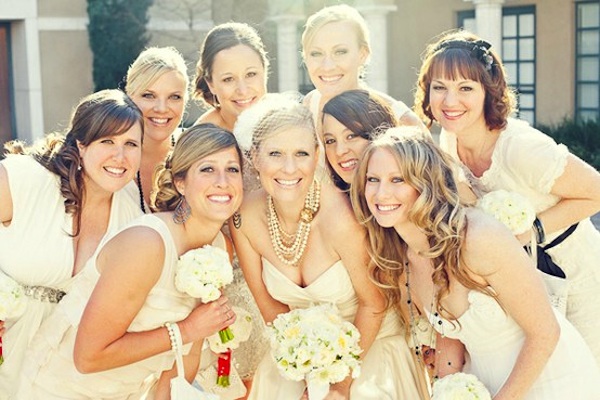 White on white is a blank canvas to which you can add whatever extra touches are personal for you. The look can be done in a modern and minimalist style, vintage inspired, or even eclectic. Having the unifying theme of the color that ties everything together gives you a lot of options for whatever style you choose.
Image One: blog.amyatlas.com; Image Two: merrylbrowsevents.com; Image Three: inspiredbride.net; Image Four: merrylbrownevents.ccom; Image Five: hello-naomi.blogspot.com; Image Six: blog.amyatlas.com; Image Seven: theinspiredbride.net; Image Eight: cutestfood.com; Image Nine: yummycupcakes.com.au; Image Ten: krislyndesign.com; Image Eleven: paperdollstudio.ca; Image Twelve: stylemepretty.com; Image Thirteen: hello-naomi.blogspot.com; Image Fourteen: lanedittoe.com; Image Fifteen: theresejacintodesign.blogspot.com; Image Sixteen: vogue.com; Image Seventeen: stylemepretty.com; Image Eighteen: ruffledblog.com
Rebekah is a wedding and event designer and owns the company  A & B Creative, read her blog.