One of my favorite wedding looks is that of the rustic winter wedding. This look is complete with a backdrop of snow in a cozy lodge. Aside from the rustic charm of the warm wooden walls and beams, or the huge windows overlooking snowy valleys, the style of the lodges can make for amazing detailing for your ceremony or simply for photo ops. Depending on the architecture of the lodge, you really can have any style of wedding you want.
For a lodge wedding venue you have several options on where to have your ceremony. Inside the lodge is the most obvious option. With surroundings like a towering stone fireplace, or high wood beam ceilings, lodges have stunning interiors and the fireplaces are cozy and add to the intimate feel of a lodge wedding.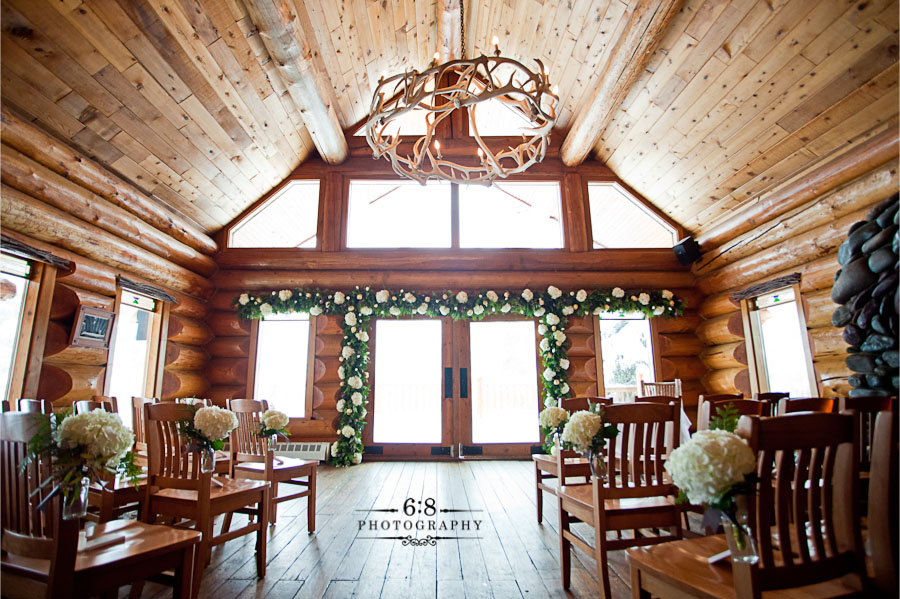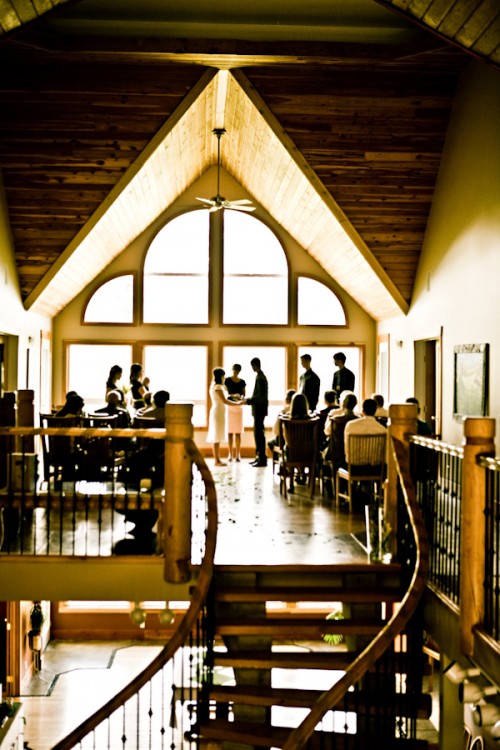 The outside of a lodge is just as serene. Having a gorgeous snow capped mountain backdrop is jaw dropping and your guests can watch the ceremony (hopefully not a very lengthy one!) wrapped in coats, or blankets you provide, then huddle around the hot fire with hot cocoa and sweets for the cocktail hour before the rest of the celebration.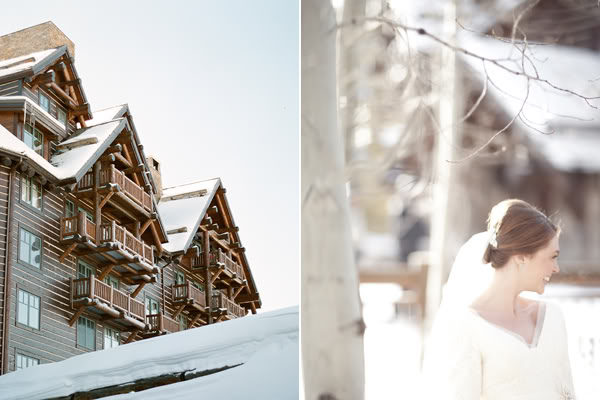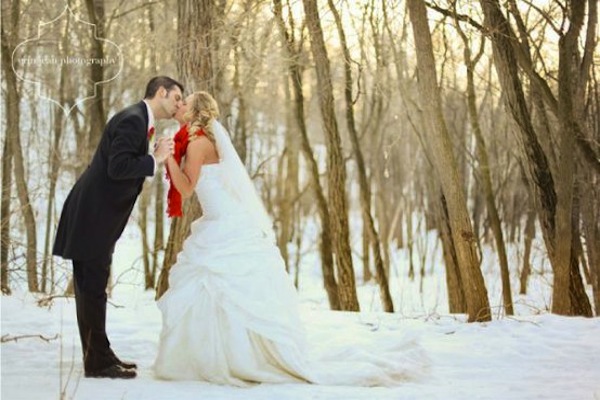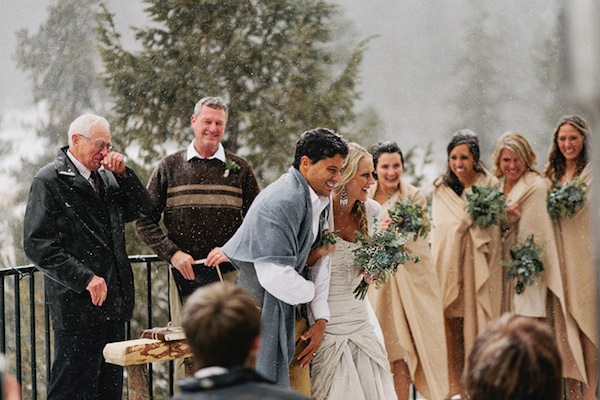 These reindeer blankets would be amazing for an outdoor snowy fete!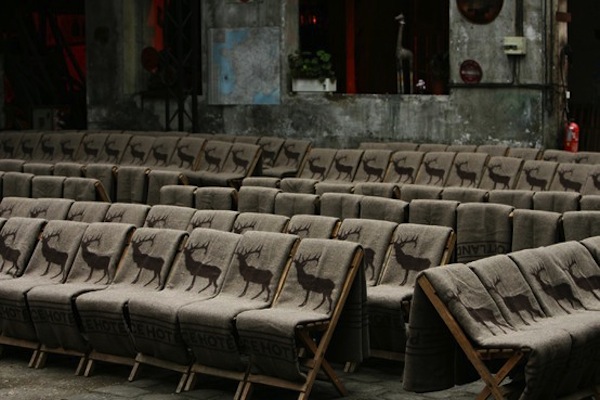 Lodge decor already adds so much to the look of a wedding that adding your own touches is simple and takes a lot of pressure off of the design that you will add.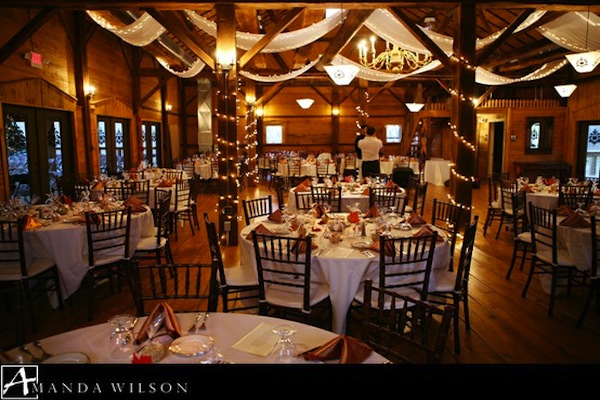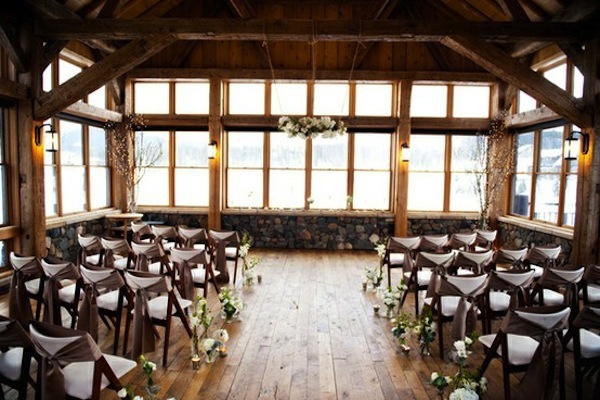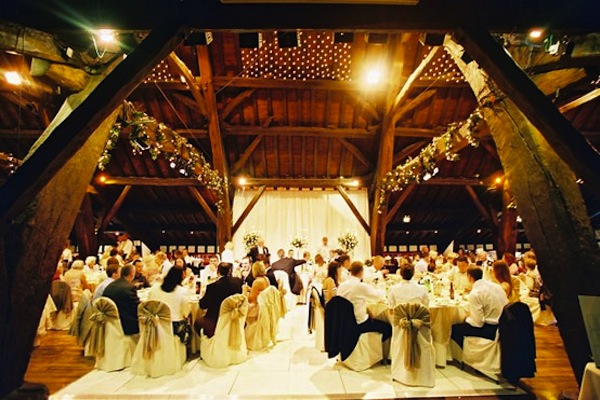 Snowshoes, skis and sleds are all great props to add to your look of the lodge inspired wedding, and you can use them inside or out!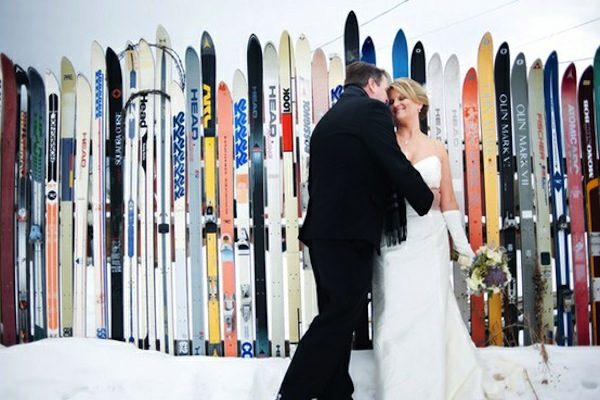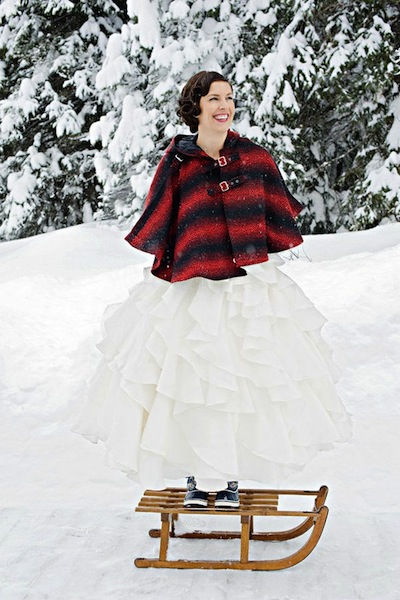 How amazing are these little skis for bouquet detailing??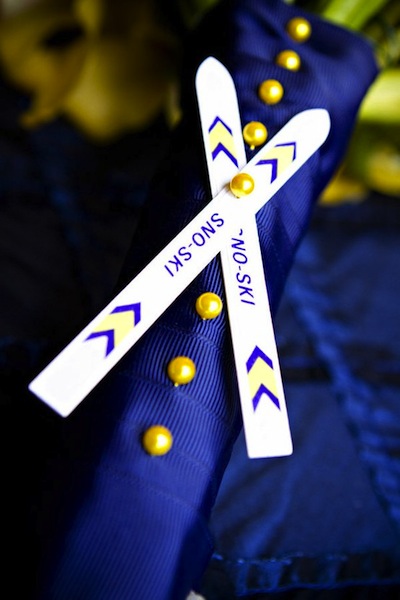 Centerpieces and other decor items can take cues from the interior decorating and architecture of the lodge itself and pull together the overall look of your wedding. One of my favorite looks is centerpieces that incorporate antlers! Pine cones can also add to the rustic charm.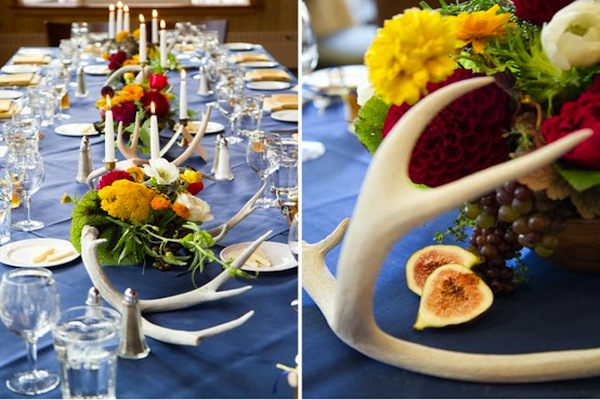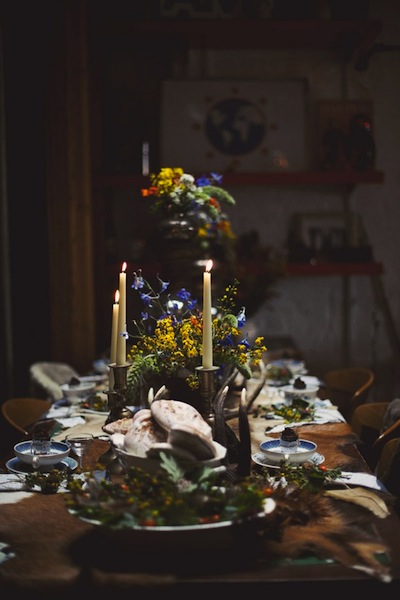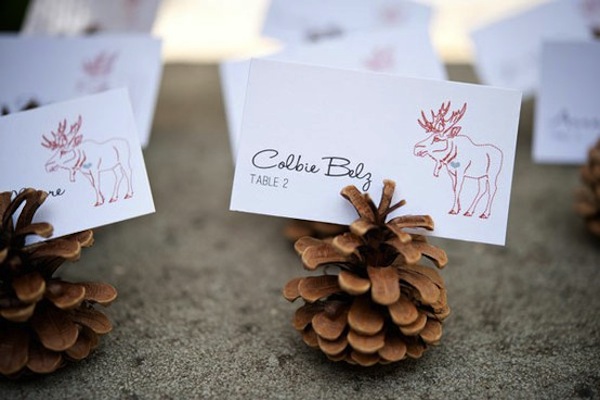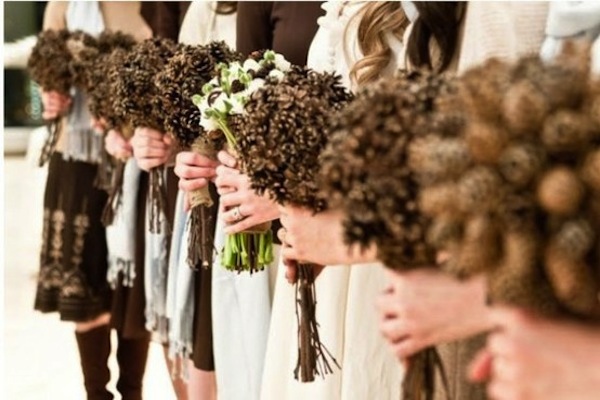 Wintry weddings are just plain dreamy. The white snow gives the proceedings an ethereal glow and a fresh feeling of new beginnings, perfect for a wedding day! Rustic warm tones of the wood, cozy clothes, and fresh powder all make for the perfect lodge look.
Image One and Two: 6:8 Photography; Image Two: amountainbride.blogspot.com; Image Three: snippetandink.com; Image Four: alwaysandriweddingdesign.blogspot.com; Image Five: benjhaisch.com; Image Six: scout.typepad.com; Image Seven: photosbyaw.com; Image Eight: stylemepretty.com; Image Nine: lancashire.gov.uk; Image Ten: stylemepretty.com; Image Eleven: stylemepretty.com; Image Twelve: stylemepretty.com; Image Thirteen: greenweddingshoes.com; Image Fourteen: rocknrollbride.com; Image Fifteen: thesweetestoccasion.com; Image Sixteen: rusticweddingchic.com
Rebekah is a stylist and wedding and event designer. She owns the company A & B Creative, read her blog.