Looking for rustic wedding ideas? Think kraft paper! There are so many possibilities with kraft paper and many of them are DIY!
The best part about kraft paper is that you get to start with a neutral canvas that lends itself well to rustic or vintage inspired weddings. The color looks slightly aged and because it is neutral you can easily hand stamp or print your logo, guests' names or designs on them.
Let's ease into the kraft trend slowly, with invitations. Here are a few of my favorites: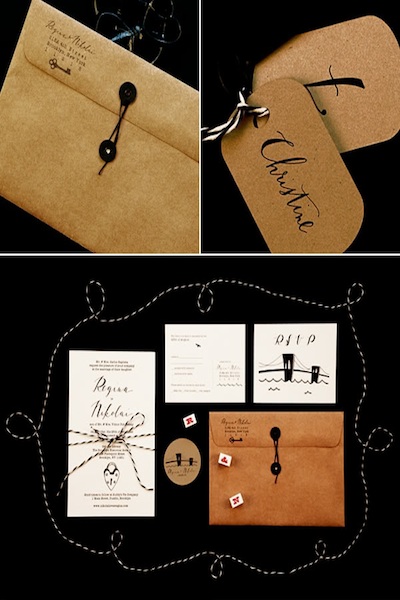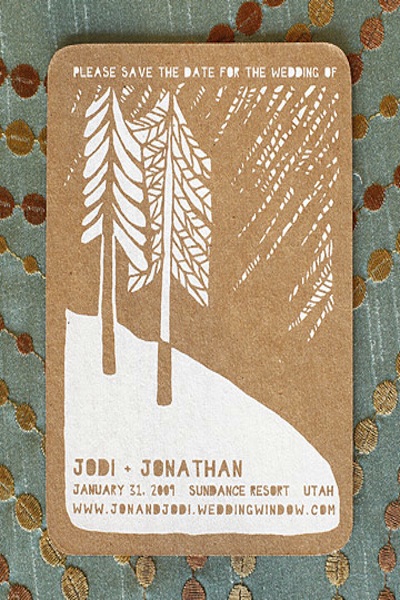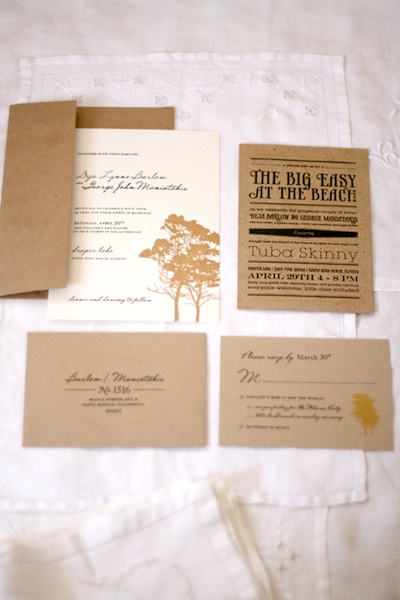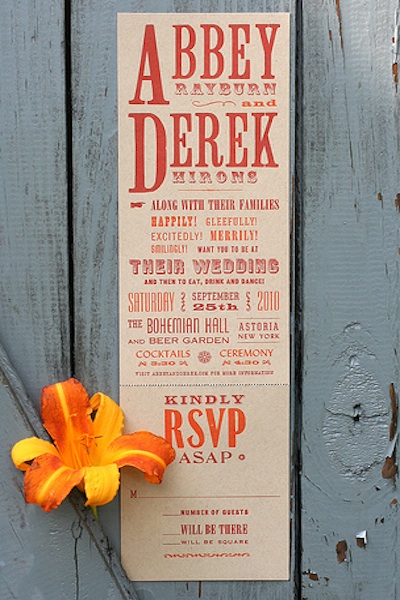 One of kraft paper's first incarnations, and still very classic and sophisticated: the tablecloth. It can even come with built in place cards!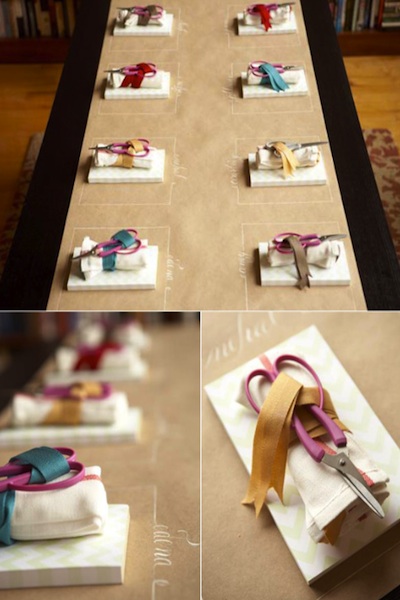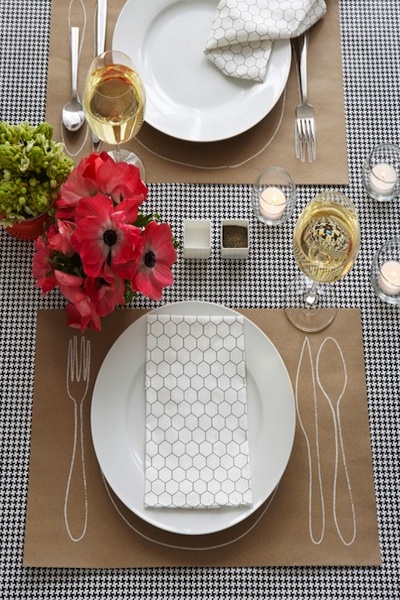 This couple used kraft paper for their programs as well as the personalized CDs they made for their guests.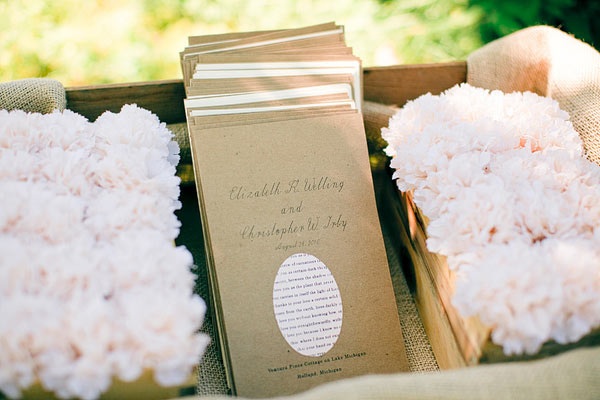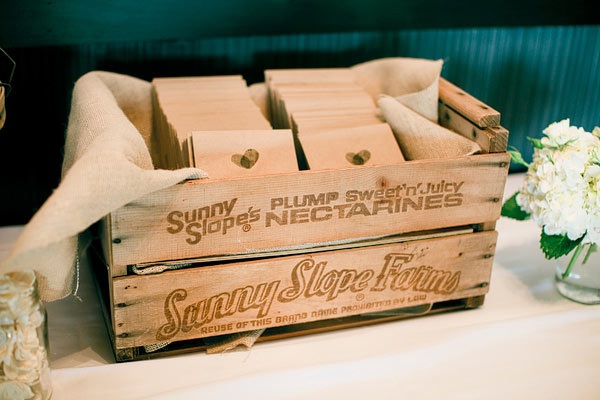 Some of the most original kraft paper applications I've seen is this DIY pinwheel, these paper flags, and this cute heart garland!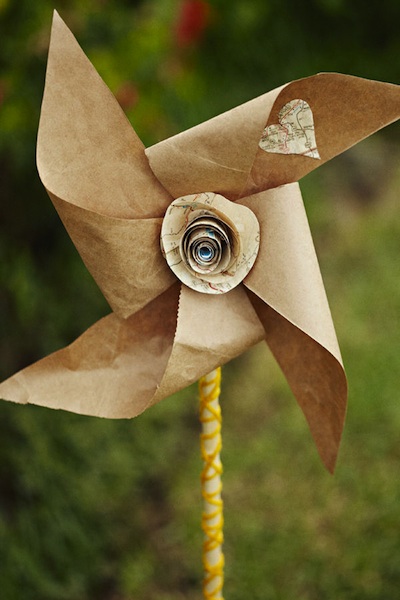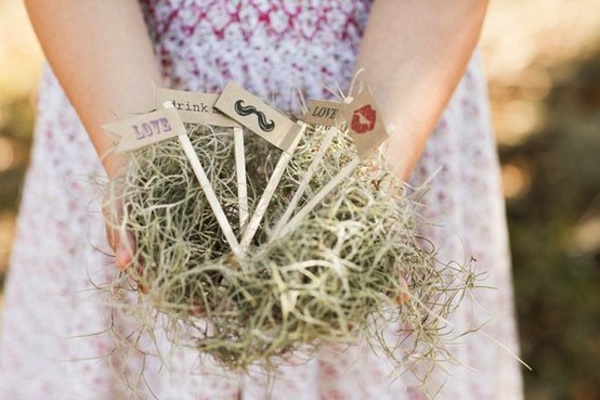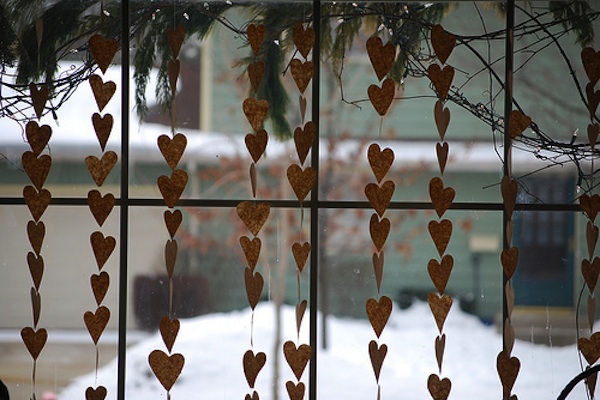 Kraft paper bags are a classic too, whether you use them as favor bags, or like this couple did, as holders for rose petals their guests could throw after their ceremony.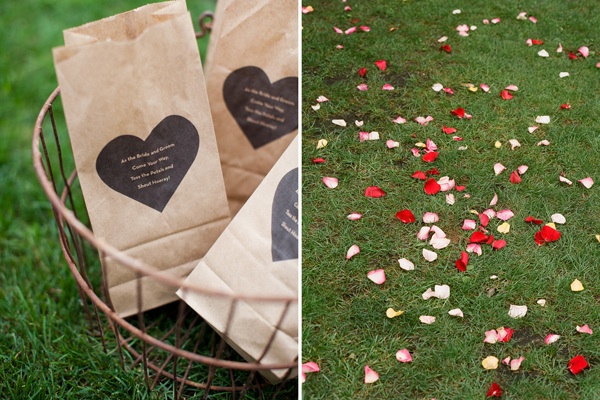 If you're cutting things out from kraft paper, or using it as placemats, table runners, etc. the best place to buy is from home improvement stores or any other stores that have paint supplies (painters use it to help protect areas from paint). It's sold on a roll and comes in many different widths. If you are making invites or programs and want a stiffer kraft paper or cardstock, paper supply stores are a good option. For kraft paper bags, tags, boxes and more, etsy is always a great resource!
Photo One: snippetandink.com; Photo Two: marthastewartweddings.com; Photo Three: lovelymorning.com; Photo Four: weddinginvitaions21.com; Photo Five: 100layercake.com; Photo Six: ohjoy.blogs.com; Photos Seven and Eight: ruffledblog.com; Photo Nine: stylemepretty.com; Photo Ten: etsy.com; Photo Eleven: apartmenttherapy.com; Photo Twelve: oncewed.com