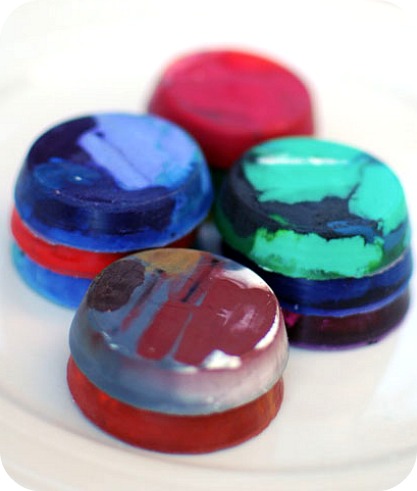 If you are inviting kids to your wedding, you will love these favors made from melted crayons!
My girls and I had a blast making these melted crayons and we loved the final result.
Simply a stack of three or four crayon pucks and tie with a ribbon or some raffia. Add a notepad or coloring book and you have the perfect wedding favor for the kids at your wedding!
Favors Made from Melted Crayons Tutorial
You will need:
crayons in a variety of colors
mini-muffin pan (Don't plan on using this again for anything edible. I got mine at a second-hand store for next to nothing.)
Preheat oven to 250 degrees
Remove paper from crayons and break them into into smallish pieces. Place inside muffin pan. Have fun coming up with interesting colour combos.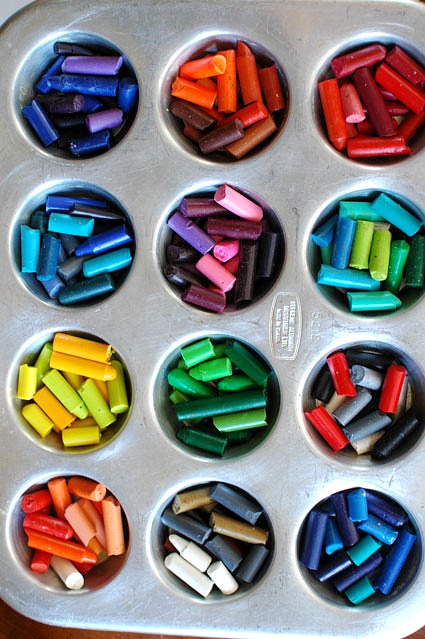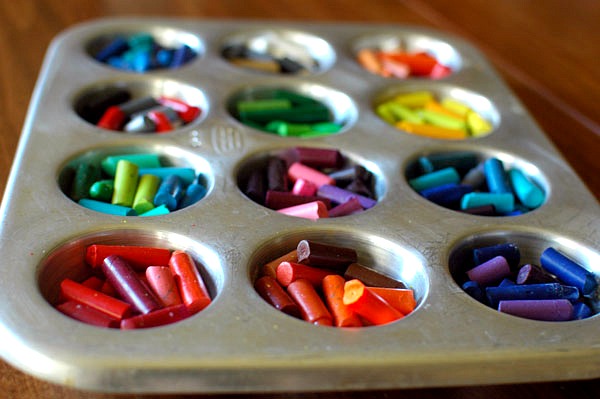 Place tin in oven until crayons melt. (About 15 mins.)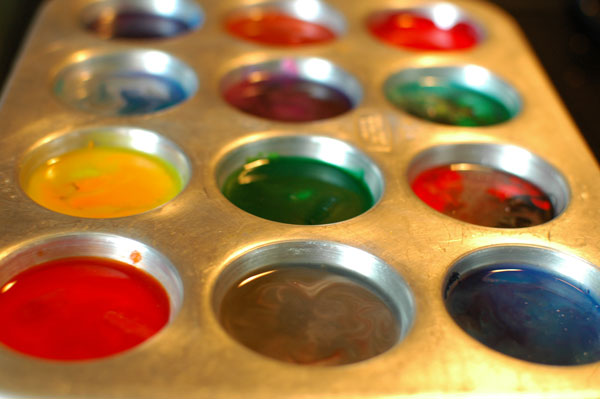 Remove tray from oven. Let cool for a few minutes, then pop into the freezer until they harden.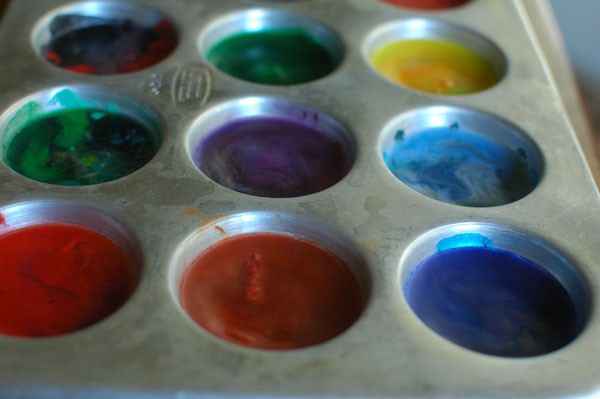 Place muffin tin on counter, turn it over and pop out the pucks. They should fall out easily.  Aren't they gorgeous little works of art?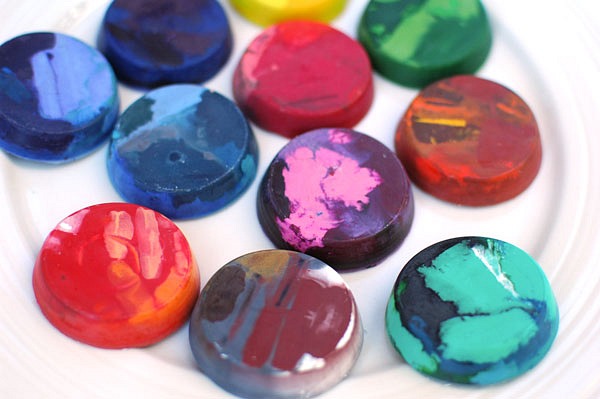 If you don't want to give the melted crayons as favors, why not leave them out at the kids' activity table at your wedding?