Wouldn't it be nice to combine the modern, beautiful look of your intimate wedding while aiding your Aunt Ida who can't seem to find where she's supposed to be sitting? What if I told you that you can! Yes, you can have a unique, attractive seating chart that is both utilitarian (Aunt Ida will thank you) and still keep the stylish look of your big day.
These are some of my favorite vintage inspired seating charts: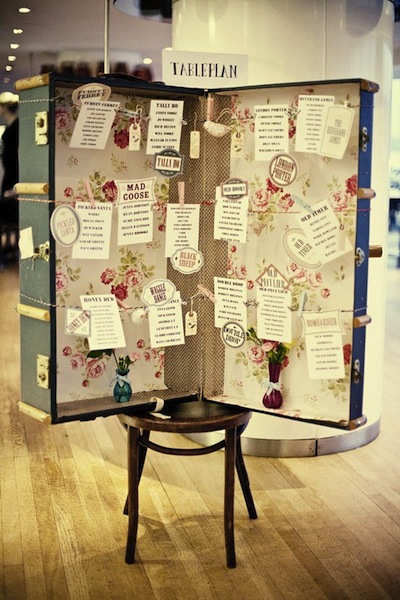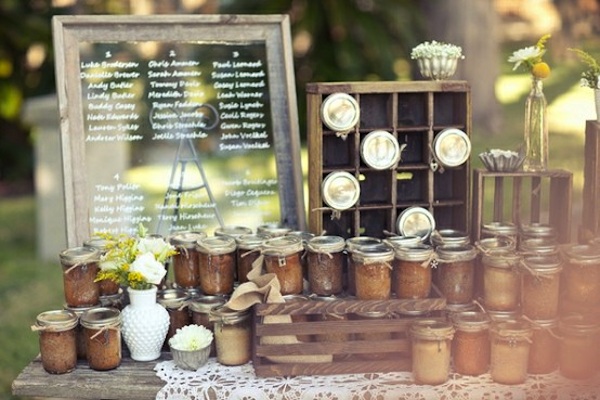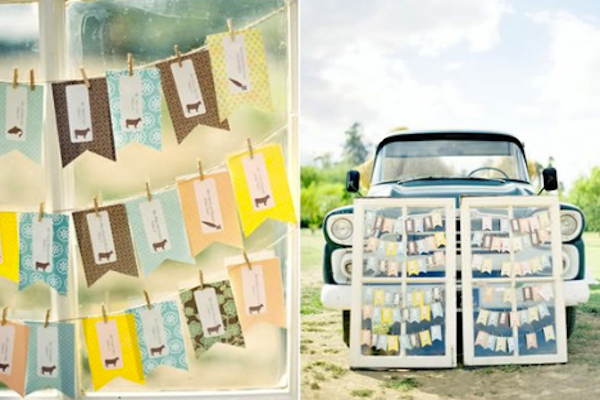 Great modern and graphic seating charts, I love these colors!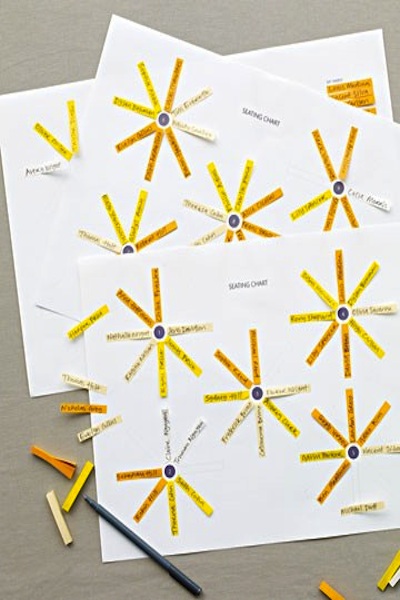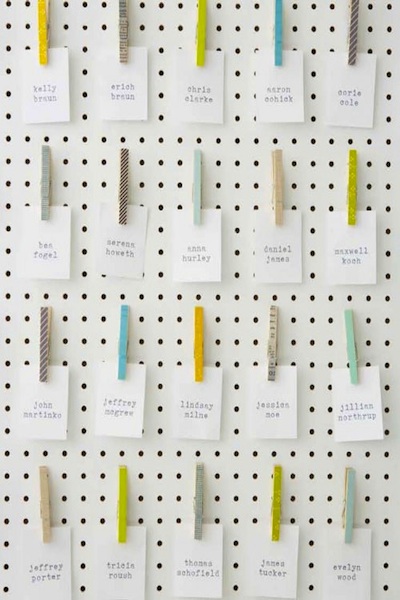 These last charts are so unique and creative, I love that you really can be inspired by anything from your wedding for your chart!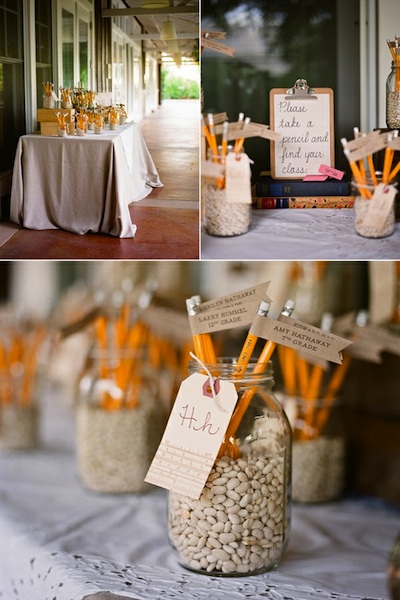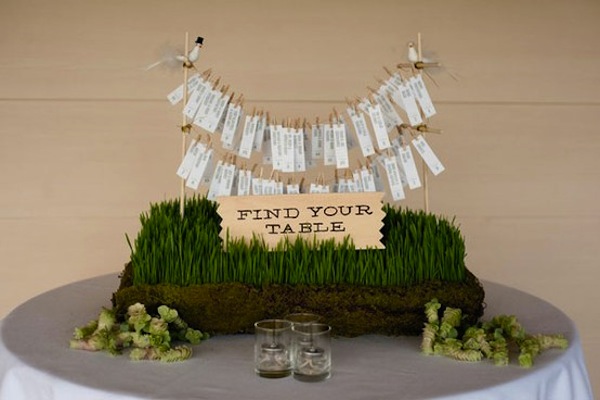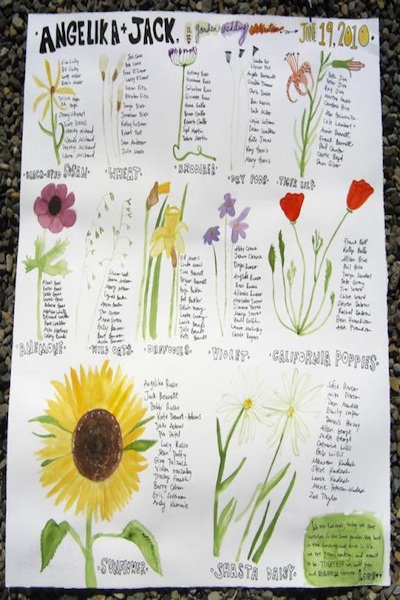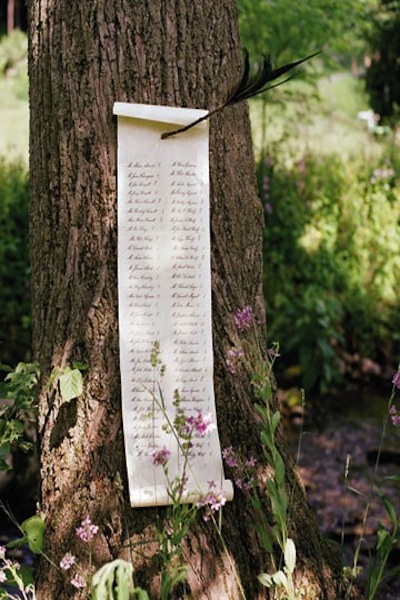 Seating charts are yet another amazing benefit to having a smaller wedding, charts that don't have to fit in three hundred guests allow you to use so many more creative elements. You don't have such a huge area that you need to fill and therefore can use a smaller space, whether that's on a frame, a pegboard, tree or even with a school theme!
Photo One: rockmywedding.co.uk; Photo Two: ruffledblog.com; Photo Three: snippetandink.com; Photo Four: bklynbrideonline.com; Photo Five: valchoa.multiply.com Via Pinterest; Photo Six: snippetandink.com; Photo Seven: ruffledblog.com; Photo Eight: onewed.com; Photo Nine: MarthaStewartWeddings.com