Washi tape is sweeping the wedding world with more uses than you can shake a stick at!
There are so many different applications of Japanese washi tape. I've picked just a few of my favorite ingenious uses.
I love how sophisticated this black and white striped washi looks used as seal on these invitations.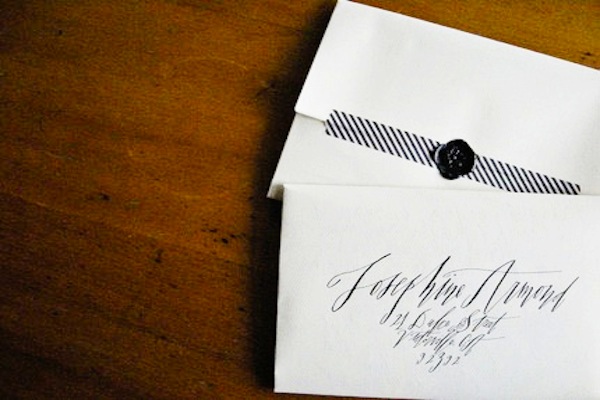 These invites are so clever, and affordable! If you found them too casual to use for your actual wedding invitations, they would make perfect shower invites. The bunting is cut out from the washi tape in triangles, then black stitching is added for the line. The color selection here is very classic too, which avoids them looking too young.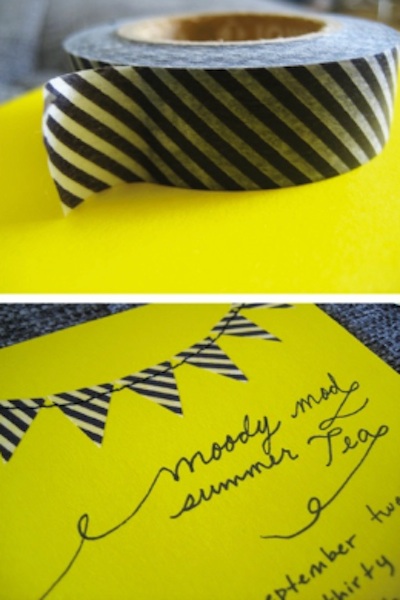 In this adorable set-up we've got washi streamers for a delicate detail and washi flags for place settings.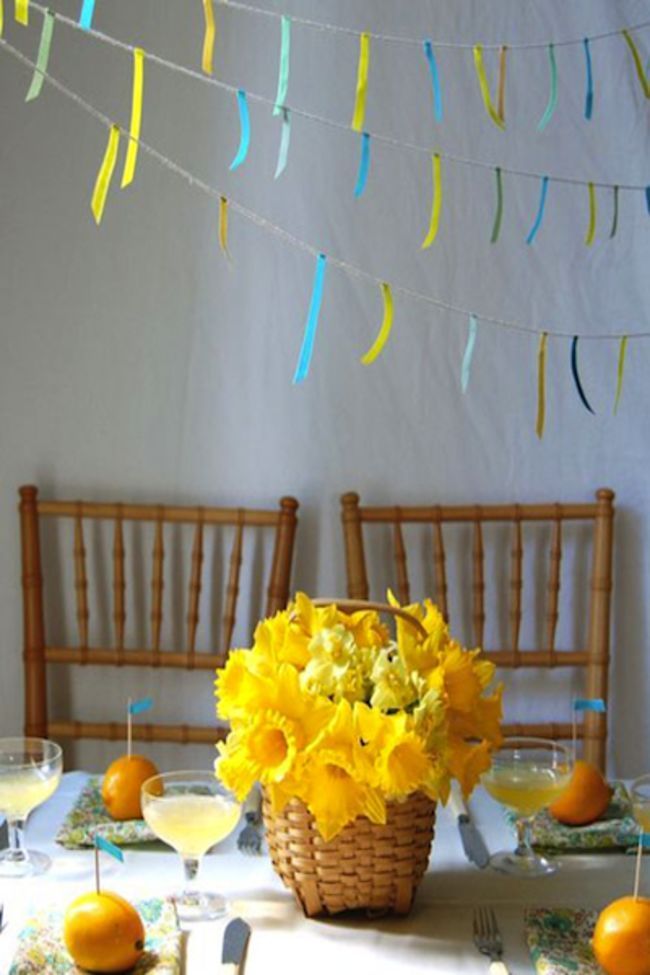 Two different place seating uses for washi; either on a flag or wrapped around the place card. It's nice to see how well washi lends itself to vintage aesthetics as well. Wrapped around this vintage postcard it looks both modern, yet not out of place (no pun intended) on the postcard and with the vintage looking gingham.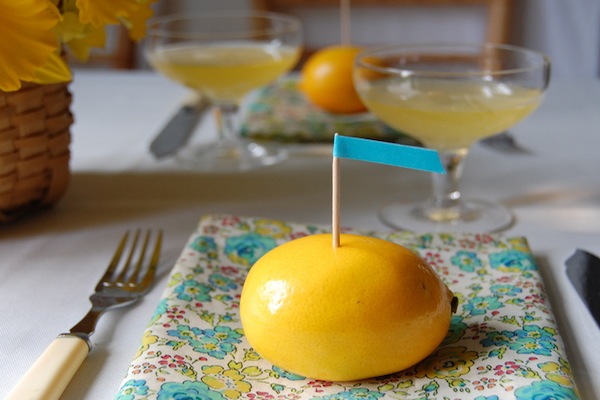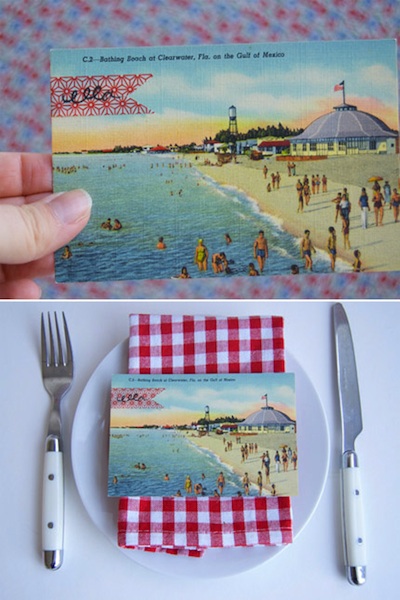 Another washi flag, but here it's seen used as an ever so chic cocktail flag. Love it!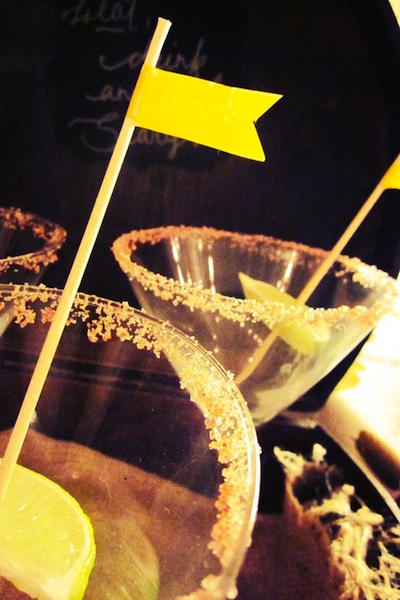 Brilliant. Washi tape table numbers: using vintage books you can DIY yourself some washi table numbers using complimentary tape colors and an exacto-knife.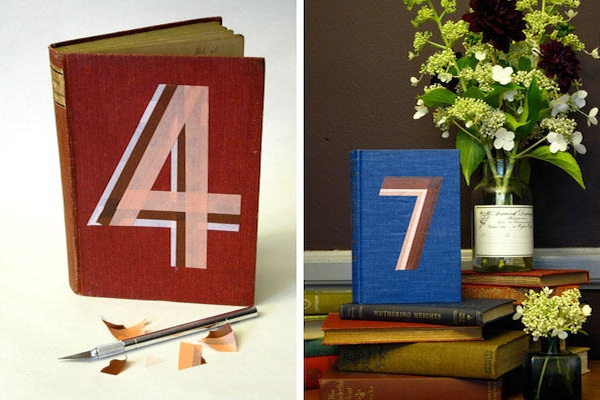 Photo One: i-do-it-yourself.com; Photo Two: mermag.blogspot.com; Photos Three and Four: ProjectWedding.com; Photo Five: i-do-it-yourself.com; Photo Six: etsy.com; Photo Seven: Oncewed.com