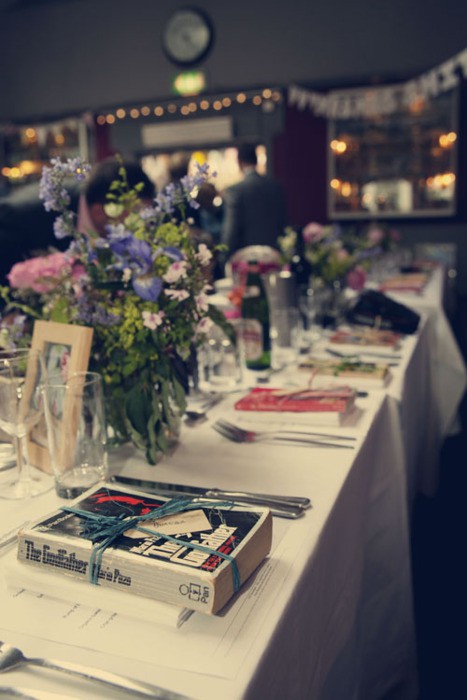 I love the idea of giving books as wedding favors. However, this could get expensive if you are having more than a handful of guests. Unless, of course, you buy them second-hand!
Garage sale season is in full throttle, which means that now is the perfect time to stock up on gently used books.
Book favors are perfect for weddings with a literary or library theme – but you don't need a theme to make them the ideal favor for your wedding.
As far as choosing your books, why not pick some of your favorite reads or books that on your own wishlist? You could display the books on shelves during your reception and have your guests choose their own book, or personalize each book.
I love the personalized bookmarks that come with these books.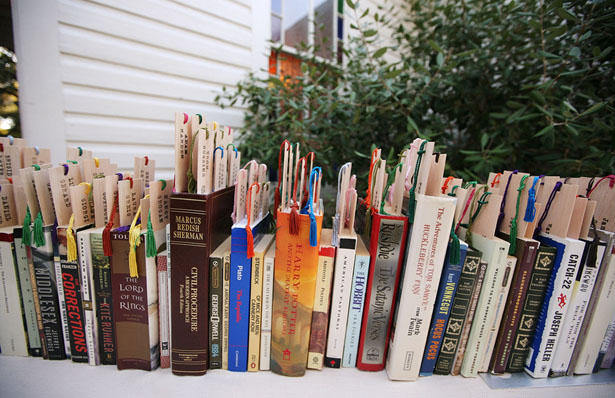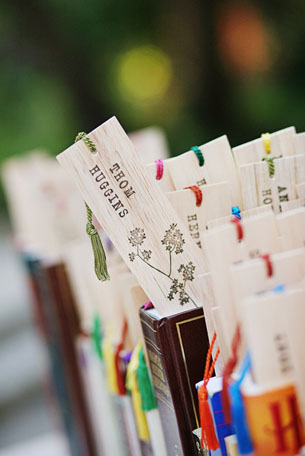 I adore how this bride grouped the books with ribbon. (Love the brooches!)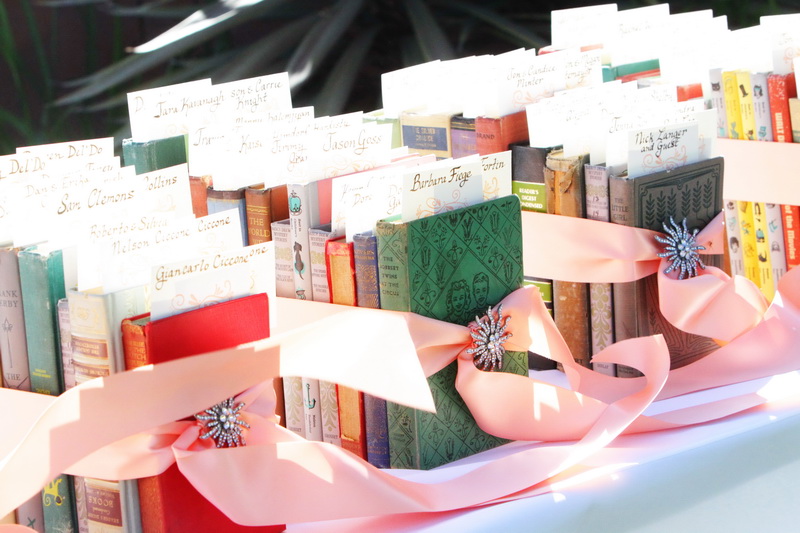 The tartan ribbon is perfect!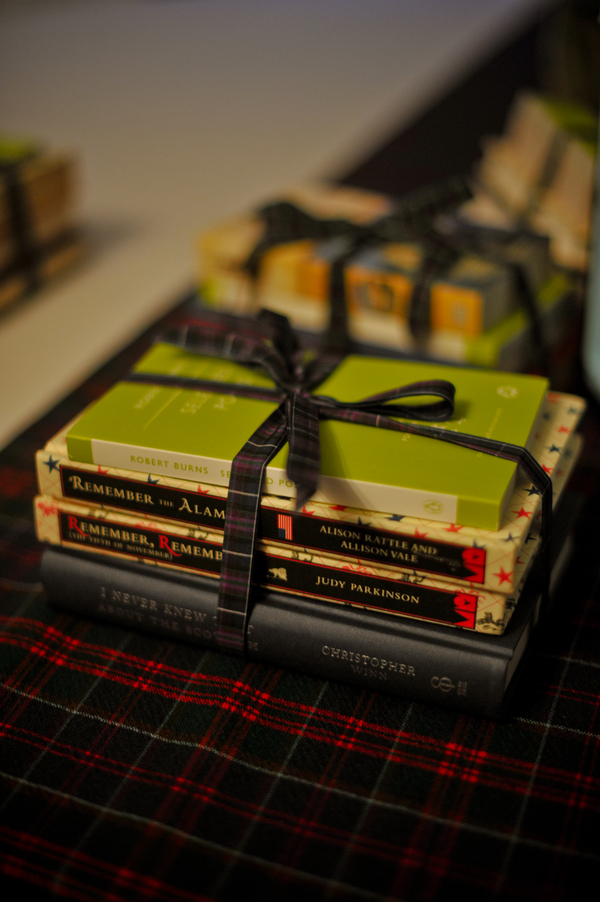 These book favors are so elegantly wrapped.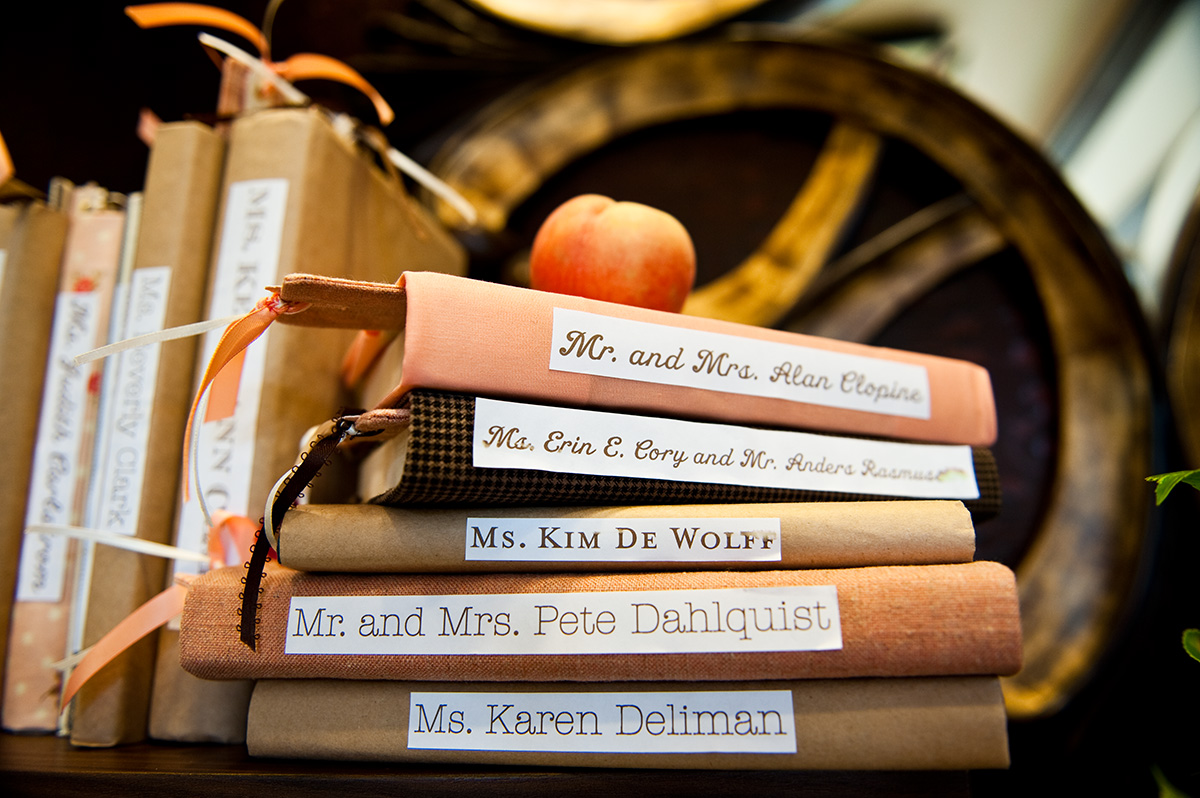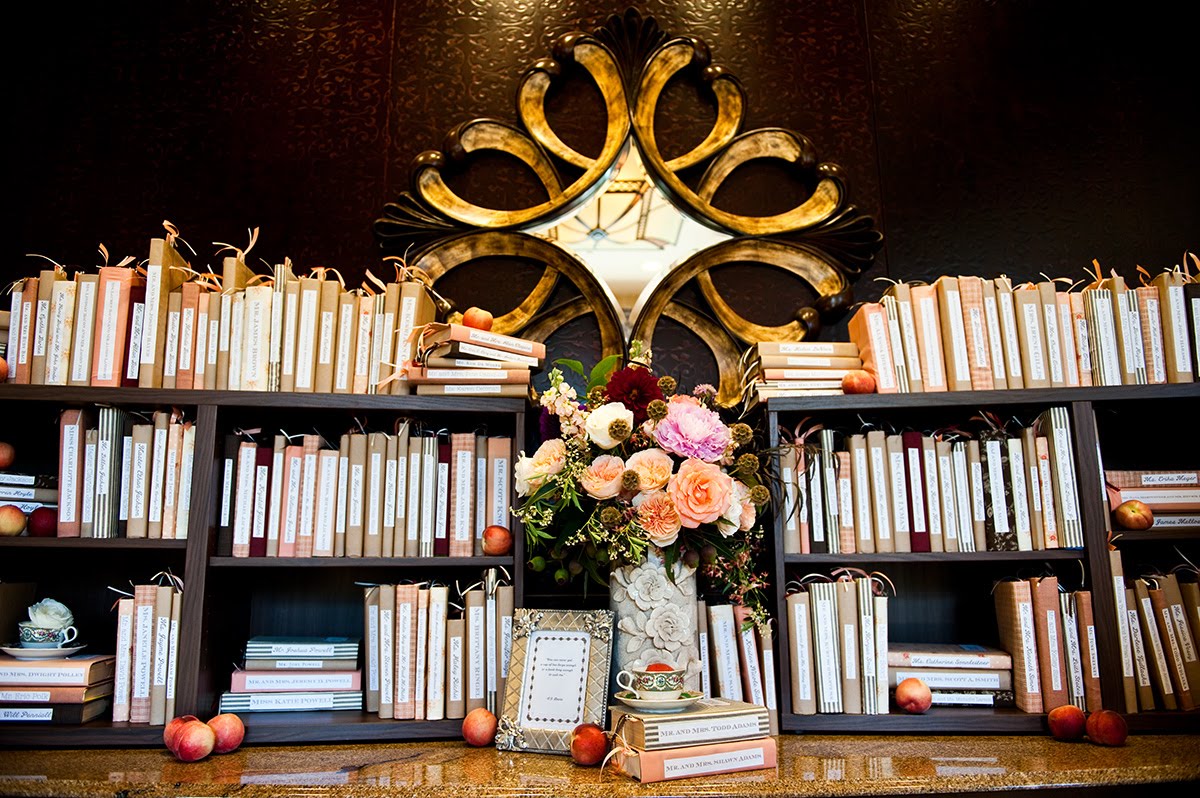 This bride gave felt flower bookmarks with each book.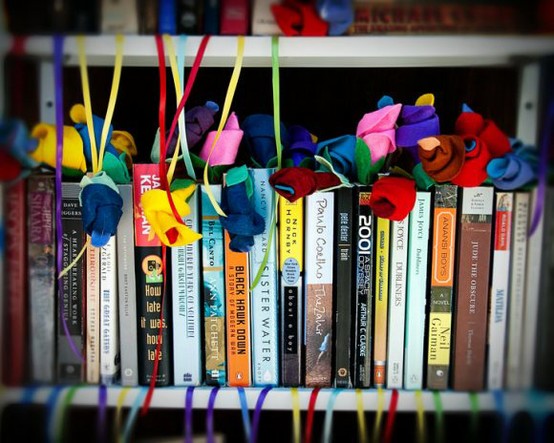 Why not make pinwheels out of children's book pages to give as bookmarks?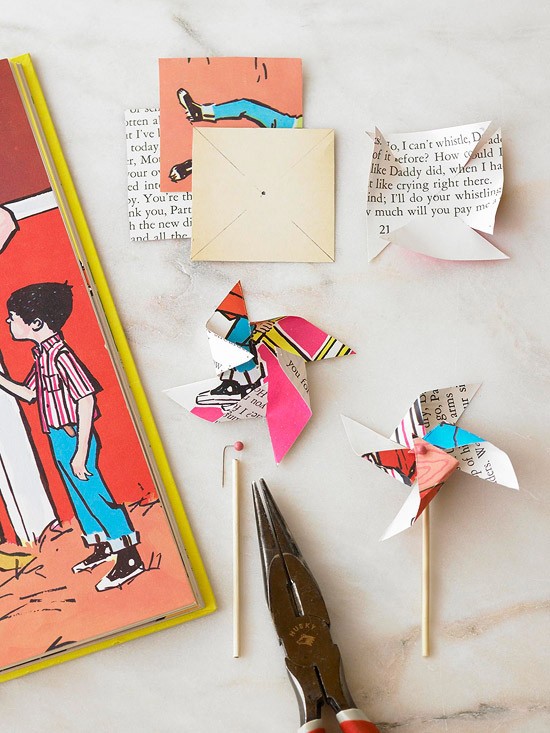 Photo One: Tumblr; Photo Two and Three: Wedding Wire; Photo Four: Project Wedding: Photo Five: Elizabeth Anne Designs; Photo Six and Seven: Amorology; Photo Eight: A Thousand Screaming Rabbits;  Photo Nine: BHG