You might have an idea of what you are giving your maids to show your appreciation, but what about the guys in the wedding party? How will you thank them?
"But that's my future hubby's job! I've got enough to figure out!" you say.
Well, you have a point, but the truth is that not all men are natural born 'gift-picker-outers'. Some guys feel a little lost when it comes to the whole gift giving thing.
That's where My Groomsmen Gifts comes in. Your sweetie can browse through heaps of gifts and he doesn't even have to leave the comfort of his own couch.
Now, let's talk leather. You really can't go wrong with black leather (well, maybe black leather pants, unless, of course, the guys in your wedding party are in a band.)
If you are having an intimate wedding with a small wedding party,  why not splurge on a leather, monogrammed laptop case from My Groomsmen Gifts?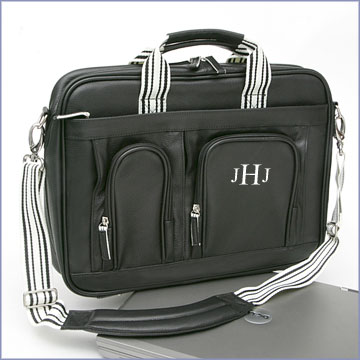 Got groomsmen who do lots of traveling? They'll love this classic leather toiletry bag. Personalize it with the groomsman's name or initial.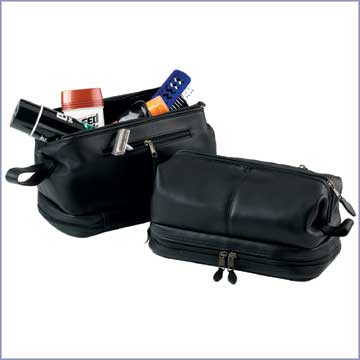 What about a sleek, monogrammed leather wallet? This is one gift that you can be sure the guys will use!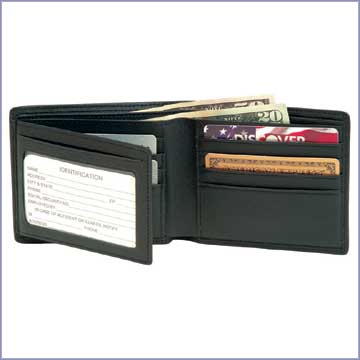 On a budget? Check out this stylin' leather business card case.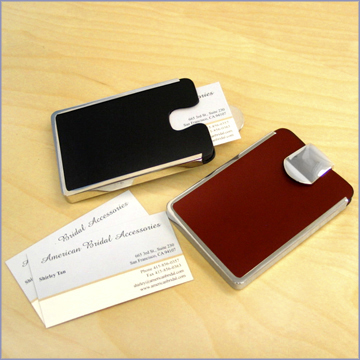 Leather not your thing? Check out oodles of other gifts by heading over to My Groomsmen Gifts. Receive 20% off your purchase, with no minimum order using coupon code iw20off. Coupon is valid until August 21, 2012.
 Sponsored Post.