Are you and your fiance bibliophiles?  Are you reading more than one book at all times? If you answered yes to any of these questions then you may be interested in incorporating your literary love into your wedding decor. I've gathered some unique ideas for showing your passion for the written word on your big day.
These hanging book pieces are very cool looking and also are a great DIY wedding project. Here is the book mobile tutorial if you want to make them yourself.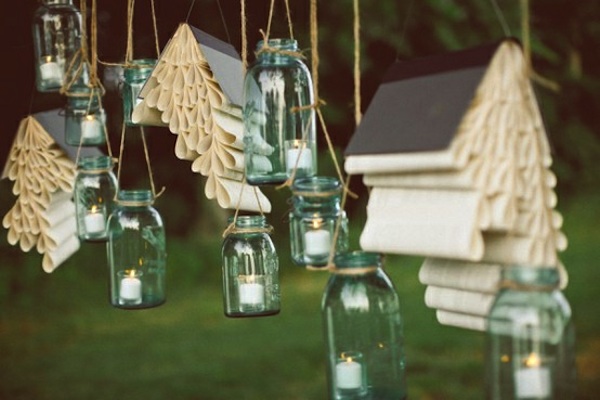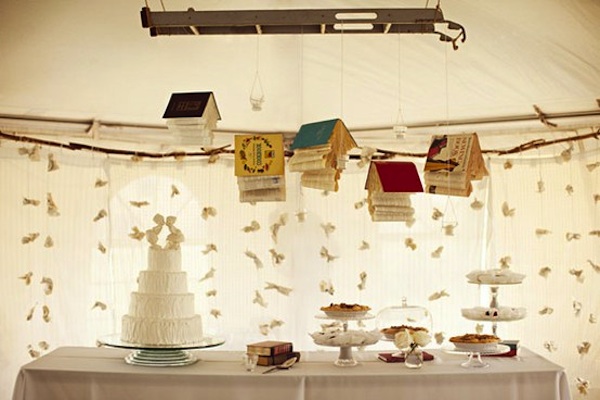 Hanging book pages on ribbon like this is also an option. I like how the colored ribbon adds contrast to the neutral color of the book pages. I think making these in your wedding colors and having them hung at different heights behind the altar would look amazing.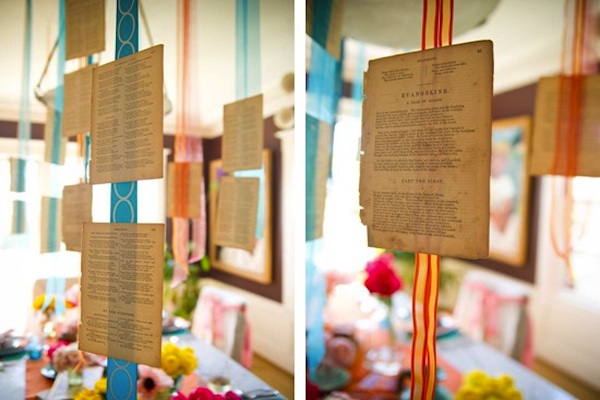 I was surprised to find just how many things you can make from book pages…garlands, streamers, vases, rosettes, drink flags and candles, oh my!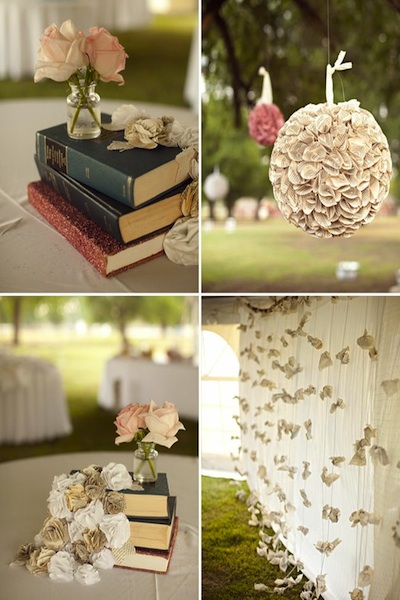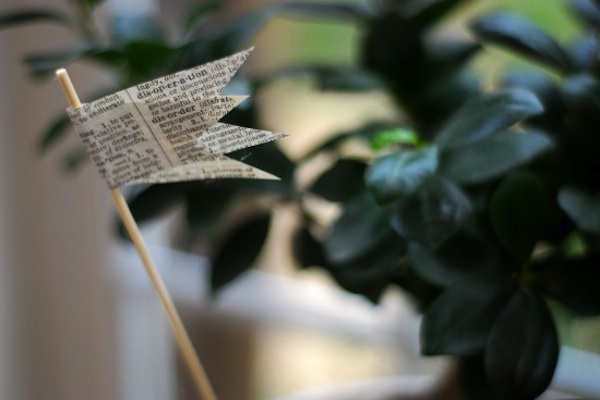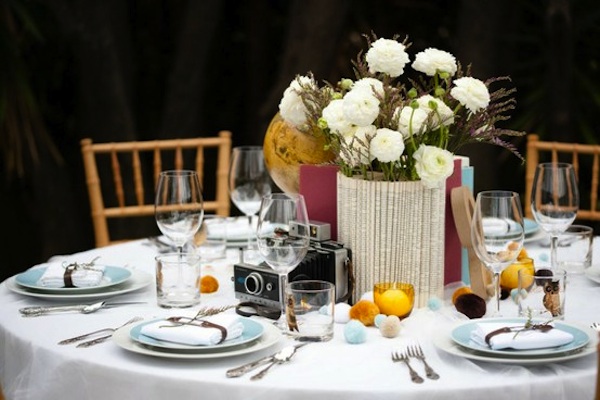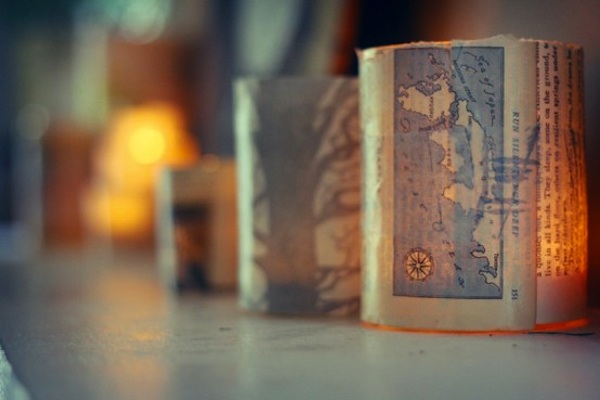 Book pages modge-podged onto  a wall is a great backdrop and a super affordable DIY project.  I love it as the background in both of these pictures and I think it would make a great backdrop for a photo booth too. Using a big stack of books like this would look great for photo ops!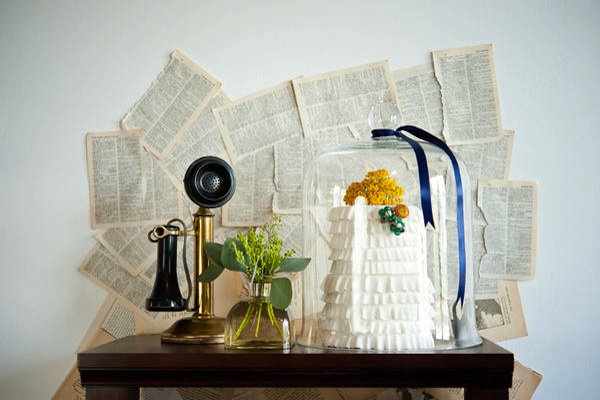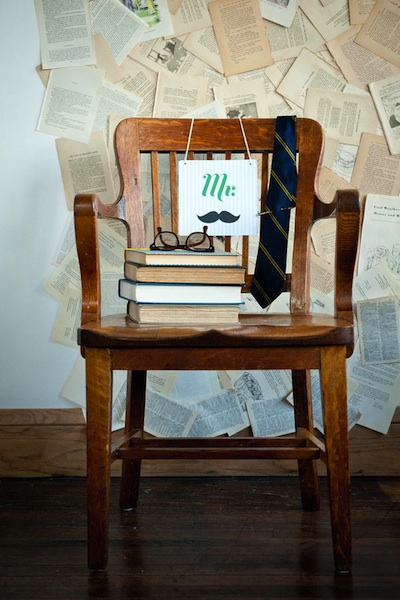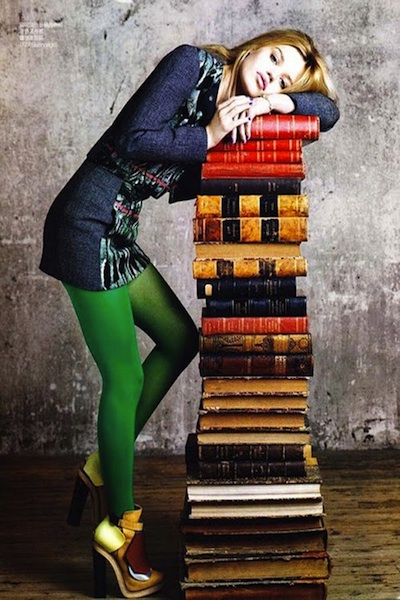 What book lover's affair would be complete without some book loving wedding venues?! The first couple had a wedding in their home and covered all the books in their bookshelves with white dust jackets to make their ceremony background more neutral. The second couple got married at their local public library, which would be an especially lovely venue if your library is a historical building.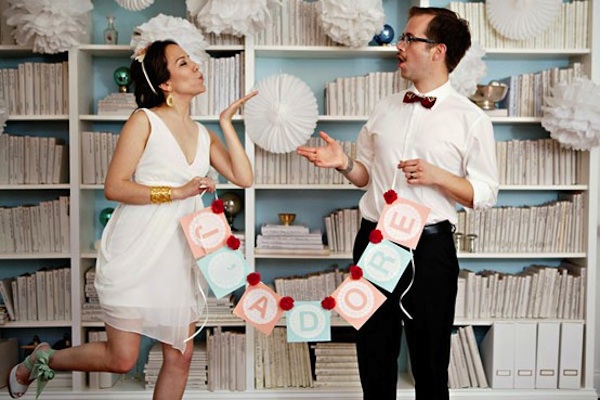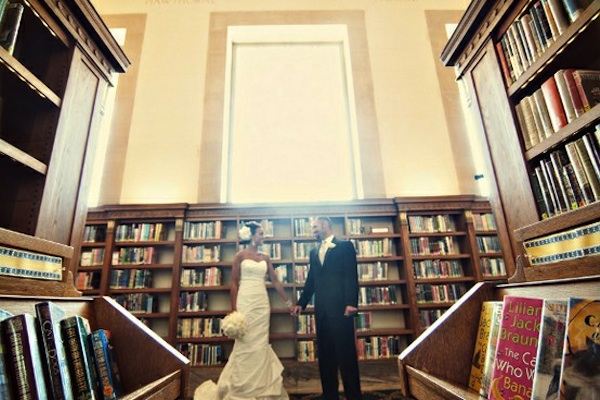 Any elements you add to your wedding should be personal and if one of your passions is book reading then I hope this post inspires you!
Photo One: ruffledblog.com; Photo Two: greenweddingshoes.com; Photo Three: somewheresplendid.com; Photo Four: greenweddingshoes.com; Photo Five: thenester.com; Photo Six: oncewed.com; Photo Seven: arrowandapple.com; Photos Eight and Nine: stylemepretty.com; Photo Ten: modernhepburn.tumblr.com; Photo Eleven: stylemepretty.com; Photo Twelve: perfectboundblog.com
Rebekah owns the even design company A & B Creative. Read Rebekah's blog.